Finding the best way to travel is perhaps one of the more confusing parts of booking a holiday. What suits a friend or family member may not necessarily suit you, as air travel, land travel and sea travel all have certain advantages and disadvantages. Among other things there is the question of cost, comfort and eco-friendliness; it can all get a little overwhelming!
So how can you decide which is the best way to travel to your dream destination? It's really all down to personal preference and a good bit of research, so we decided to help by putting together a breakdown of each way to travel below.
Air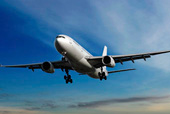 Travelling by air was once a glamorous idea that was romanticised in many an advertising campaign. People couldn't wait to board the 'iron bird' for the first time and explore the big wide world, and who could blame them when air travel created such extraordinary possibilities for exploration?
The creation of air travel means that you can now visit any corner of the globe you desire. Quick, convenient and, if you know where to find the best deals, relatively cheap, air travel is our most popular form of transport. According to experts it is also the safest, and offers some beautiful aerial views.
However, there are certain drawbacks to air travel that have made it much more of a convenience than the adventure it once was. For example, the price of budget airline tickets can soon creep up when you factor in extras like food, baggage and allocated seats. Then there are the lengthy security checks at airports - tedious and unnecessarily stressful.
Land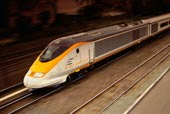 Eco-friendly, relaxing and comfortable, land travel is a stress-fee alternative to air travel that actually adds to your experience, becoming part of the adventure rather than a means to an end.
While travelling on land does take longer than air travel, this can actually be used to your advantage. By taking a train that glides calmly along the tracks you'll get to take in rolling fields, rugged landscapes and glistening lakes as intimately as possible, and experience different places and cultures as you stop off along the way. As you wind through the stunning surroundings on both iconic, classic routes and newer routes, you are sure to be lost for words.
Depending on your train or tour you could even relieve a bygone era. Steam trains in particular offer an old-worldly charm that you simply won't find anywhere else; a completely absorbing experience that brings the past to life with vintage train cabins and that 'chukka chukka… woo woo!' sound we associate with our childhood.
One of the main draws of land travel, however, is just how comfortable it is in comparison to air travel. There is much more room and more comfortable seats from which to take in the views, and on luxury trains in particular, much better food! Land travel can often be cheaper than air travel when you factor in things like food, transport, accommodation and excursions too, all of which come part and parcel of certain train holiday packages.
Sea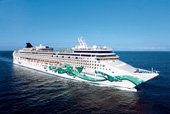 Travelling by sea is something that still evokes the adventure of taking to 'the high seas'. By no means the most popular or cheapest way to travel, it is one of the best in terms of enhancing your holiday experience.
Travelling by sea is very similar to travelling by land in the sense of it being steeped in culture and rich experiences. It is a leisurely, relaxing process that means you can savour passing scenery and visit different ports, towns and other interesting places along the way.
One of the greatest advantages of travelling by sea, however, comes with things like river cruises. Boats have access to spectacular scenery on routes that you just wouldn't see with most other forms of transport, or at least that you wouldn't be able to access quite this intimately. You could pass right by majestic castles and exotic hillsides, rolling countryside and vibrant woodland; some of the world's most breath-taking surroundings. You could even combine land and sea travel on a train and cruise holiday that offers the best of both worlds - the luxury of a cruise, the relaxing convenience of a train and the very best in beautiful scenery.
If you are having trouble finding the best way to travel, we hope this post has helped to clear up some of your confusion and make the decision easier. While air travel is quick and relatively convenient, we must admit that in a world that is becoming increasingly fast-paced, the laid back nature of land and sea travel is an attractive prospect for escape. What do you think?