Whether you are planning to take one of our trips to New York or dreaming of visiting Krakow, it's always a good idea to carry out some research in advance. We're committed to offering the best holiday experiences available, so if you're looking to get the most from your city break then this guide can help.
Plan your money in advance
If you're to take any of our city breaks by rail across Europe, remember that even though 24 countries use the Euro, there are some notable exceptions.
Russia, of course isn't in the EU, so you'll need to take some roubles if you are thinking of visiting St Petersburg or Moscow. It's always better and cheaper to plan your finance in advance of your trip as using local cash points can command additional charges - as can exchanging currency whilst abroad.
Travelling in Europe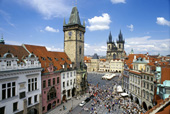 It's a common misconception among native English speakers that the rest of the world can speak their language. While many Europeans can speak English, you'll get much further and far better service, if you try to learn a few phrases of the country that you choose to visit.
No one will expect you to totally master their native language but 'please' and 'thank you' are essentials. Even though Slavic languages might appear to be entirely composed of consonants, your phrase book will provide phonetic enlightenment.
Talking to the locals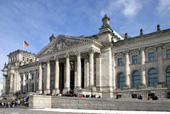 Often the best part of a trip overseas is the local information that you won't discover in the guidebook or on the Internet. It's always a good idea to have a look at local newspapers to see which concerts or art exhibitions are showing.
Wander off the beaten track as some of the best examples of local food and culture can be found in neighbourhood restaurants away from tourist hotspots. They'll probably be cheaper than the mainstream tourist attractions too.
Alternatively, when on your trip, ask your Tour Manager for advice; even if they don't have sufficient local knowledge they'll know someone who has.
Be sensible on your trip
If you are planning a spot of independent exploration make sure that you tell your Tour Manager which direction you are planning to visit. If you have a mobile phone, take it with you. It's always a good idea to invest in a body wallet and keep your money securely out of sight too.
Pleasurable planning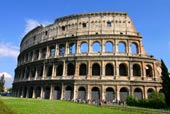 One of the best things about taking one of our trips is having the time to read and research destinations from the comfort of your seat whilst travelling.
How could you visit Milan, Venice or Rome and not read about the splendours of the local art and culture? If you don't know what to look out for in advance of your trip, you might miss the view of a lifetime. It would be a bit like going to Rome and not seeing the Vatican's Sistine Chapel.
Similarly, if you're going with us to the USA, you should read up about Wyatt Earp and his adventures in Tombstone.
Whichever trip you choose, you'll be sure to enjoy it more if armed with foreknowledge and plenty of preparation.