Rail Tours in Wales
Train Travel in the Land of Song
There are 4 holidays in this category
Grand Tour of the UK
Imbued with centuries of history and culture, the UK is one of the most rewarding nations to travel around. Explore the length and breadth of Britain on this outstanding tour of the island. Discover ancient attractions, modern cities and wild landscapes from the rugged Rannoch Moor to the inspiring Stonehenge.
Departs from May 2017 to September 2017.
SPECIAL OFFER
View Details
Railways & Castles of Wales
Enjoy a fantastic tour of North Wales, based in charming Llandudno. From here we explore the historic steam railways and impressive castles found along the coastline of this beautiful and mountainous region of Wales.
Departs from April 2017 to October 2017.
SPECIAL OFFER
View Details
Valleys & Railways of Mid Wales
From picturesque coastline to rolling hills, explore the very heart of the renowned Welsh countryside on this exciting tour. Enjoy classic heritage railway journeys along some of the country's oldest lines and roll through the stunning scenery that Wales has become synonymous with.
Departs from April 2017 to September 2017.
SPECIAL OFFER
View Details
Shropshire & the Heart of Wales
Take a trip through Shropshire and the Heart of Wales on an escorted rail holiday that travels on three spectacular rail lines, visits Shrewsbury, Ironbridge and the Victorian Blists Hill. We enjoy an unforgettable banquet evening in Cardiff's glorious castle and a farewell private dinner accompanied by Dylan Thomas' readings and a Welsh Choir performance.
Get in touch with one of our Wales Specialists
Helping you plan your holiday to Wales...

Phil

Kathryn

Julie

James
Wales is a small country blessed with an abundance of highlights. Its coastline boasts several stunning, unspoilt beaches which are frequently voted as the best in Britain. Inland, the country is renowned for its diverse and outstanding natural beauty; nowhere more apparent than in Wales' Brecon Beacons and Snowdonia national parks. Besides accommodating the UK's second highest mountain, Mount Snowdon, Wales offers magnificent castles - both ruined and intact - to discover at every turn and historic towns and cities, each with its own unique appeal, to explore.
Despite its compact size Wales has an efficient railway infrastructure. Two main railway lines, one in the south and west of Wales and the other covering the north, connect all of the country's main cities whilst a network of branch lines covers the areas in-between, providing links to smaller towns and villages.
In addition to these main railway routes, Wales has several scenic lines including the Heart of Wales Line, Cambrian Line and the Conwy Valley Line.
Experiencing Wales with Great Rail Journeys
At Great Rail Journeys we want our customers to enjoy the most pleasurable and memorable rail holiday in Wales. In a country that offers so many wonderful attractions and activities we provide tour itineraries that not only allow you to experience the very best of Wales but which also represent outstanding value for money.
The cost of our rail holidays in Wales includes all travel, quality overnight accommodation and an itinerary of exciting and enjoyable excursions as well as some meals such as breakfast or dinner, where applicable. Tour schedules also include ample free time to allow you to explore Welsh destinations in greater depth at your leisure or simply to unwind for a while.
We choose our accommodation with care, ensuring that it is well-located, offers high standards of comfort, quality and service and is good value. We often select local, family-run hotels for their personal service and informal atmosphere, enabling guests to fully relax.
Each of our rail tours of Wales is facilitated by an experienced and friendly Tour Manager who is always on hand to answer questions, provide assistance and enable you to make the most of your time in Wales.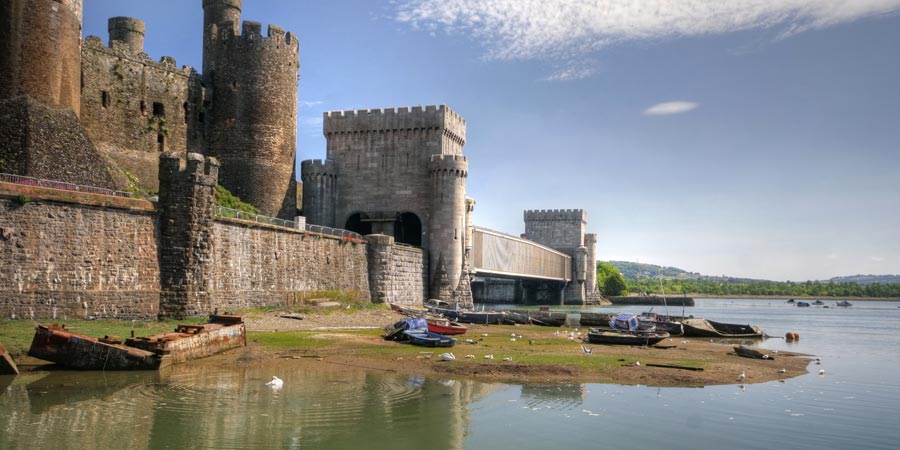 Wales traveller's guide
An independent country until its annexation in the sixteenth century by England's King Henry VIII (whose father, Henry VII, was Welsh), Wales regained a degree of autonomy in 1997 following devolution, prompting the creation of the Welsh Assembly. For centuries, the Welsh economy revolved around agriculture and, subsequently, metal smelting, slate quarrying and coal mining. Today, following the decline of these industries, tourism is a major contributor to Wales' wealth.
The Welsh Climate
Wales has a temperate, maritime climate and an unfortunate reputation as one of the wettest destinations in Europe. However, bad weather is often localised and the weather throughout Wales is subject to change at a moment's notice - particularly on higher ground. Summers (from May to August) are usually warm and sunny and in winter the temperature rarely dips below zero.
Welsh Culture and Cuisine
An aspect of Welsh life that is immediately obvious is that road signs and other signs are invariably displayed in both Welsh and English; the Welsh are rightly proud of their ancient language and it is taught in school, alongside English. Two of the country's significant cultural associations are with the sport of rugby, which elicits fanatical support, and with music and singing; hence Wales nickname 'the land of song'. Any opportunity to hear a Welsh male voice choir singing live should not be missed. Unlike other European countries, Wales lacks an easily-defined cuisine although there are several specialities which originate in the country. These include laverbread, a gelatinous paste made from boiled and pureed seaweed which is traditionally rolled in oatmeal and fried; bara brith, a fruit loaf or tea cake also known as speckled bread; cawl, a Welsh stew of lamb and leeks and Welsh Cakes, a type of fruit scone cooked on an iron griddle. Despite its name, there is no hard evidence that Welsh Rarebit, a variation of cheese on toast, originated in Wales.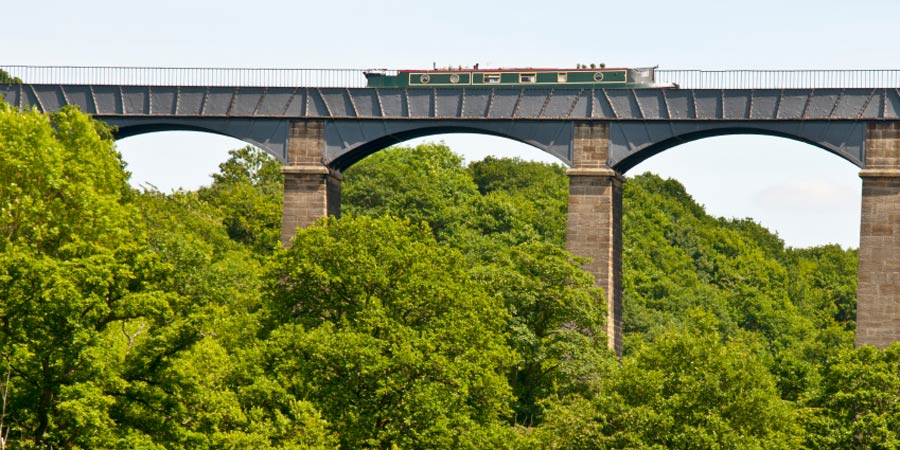 Welsh Railways
Wales possesses no fewer than ten narrow-gauge railways, with the Ffestiniog Railway, Welsh Highland Railway and the Snowdon Mountain Railway among the most popular. The Cambrian Coast railway line travels through a UNESCO Biosphere Site between between Machynlleth, Aberdovey and Borth.
Welsh Language
When you see Wales by train you travel through a bilingual country. Welsh (Cymry) is a language in its own right. Two phrases which are universally useful are diolch and os gwelwch yn dda. Diolch, pronounced dee-olch (the 'ch' sound is pronounced like it is in loch), is 'thank you' and os gwelwch yn dda, pronounced oss-gwel-ooch un thar (where the th in thar is a hard sound like in this) is 'please'.