The Ghan
Australia's Afghan Express, now affectionately referred to as The Ghan, offers Great Rail Journeys' guests an epic travel experience through this remarkable country. Named in tribute to the Afghan camel drivers who helped to make Australia's Red Centre accessible at the end of the nineteenth century, The Ghan's maiden journey in August 1929 travelled the 1,559 kilometres from Adelaide, South Australia to Alice Springs.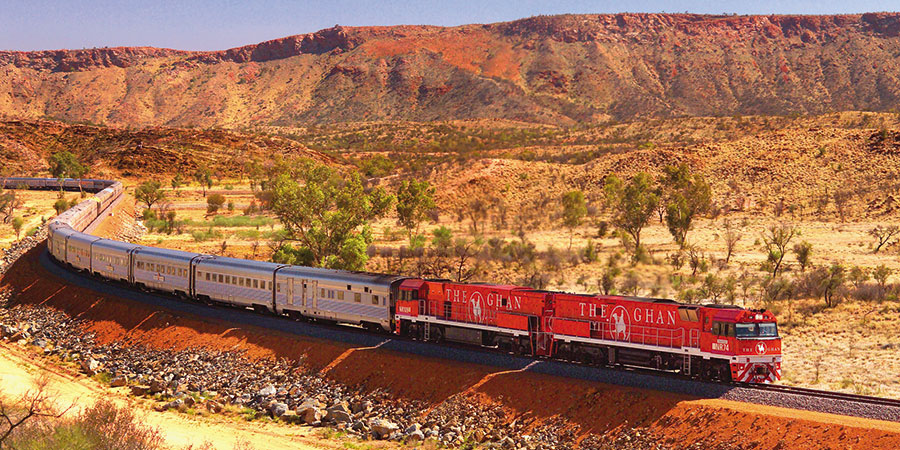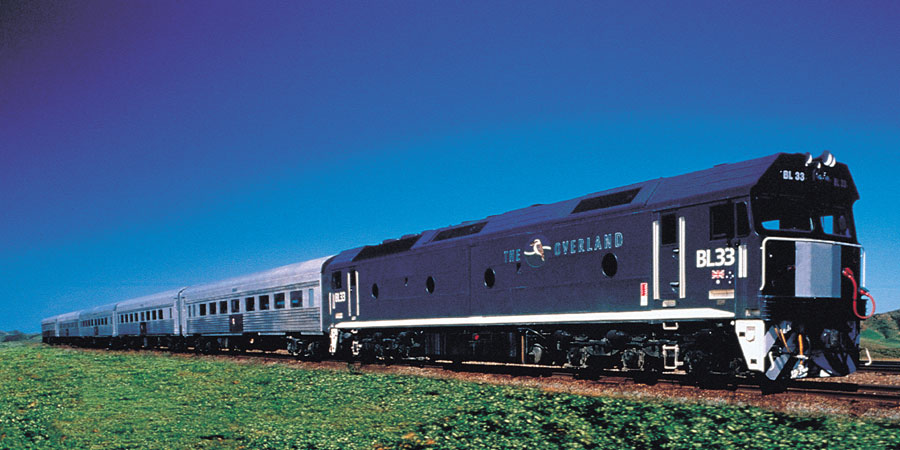 The Overland
The Overland serves the route between Adelaide and Melbourne. During this daylight journey we travel in Red Premium Service, which offers passengers comfortable reclining seats and complimentary orange juice or water on boarding the train. Red Premium Service passengers have access to the licensed Red Service Café Carriage which serves a selection of snacks, meals and drinks. There is also an at-seat trolley service with snacks and drinks available for purchase, as well as a limited selection of a la carte dishes.
Katoomba Railway
The historic Katoomba Scenic Railway, located in the stunning Blue Mountains in New South Wales, Australia, is the steepest cable-driven funicular railway in the world, with the steepest incline an astonishing 52 degrees. Passengers embark on a thrilling, unique journey in the 84 seat glass roofed red train carriage. The train travels through sandstone cliffs, through a rock tunnel beside the tree covered Orphan Rock, before emerging to stunning panoramic views of the lush, ancient rainforest. The Katoomba Scenic Railway is a major tourist attraction and is open every day of the year with a journey operating every ten minutes, meaning that this historic train can treat up to 840 passengers each hour to an exhilarating, memorable ride through the mountains.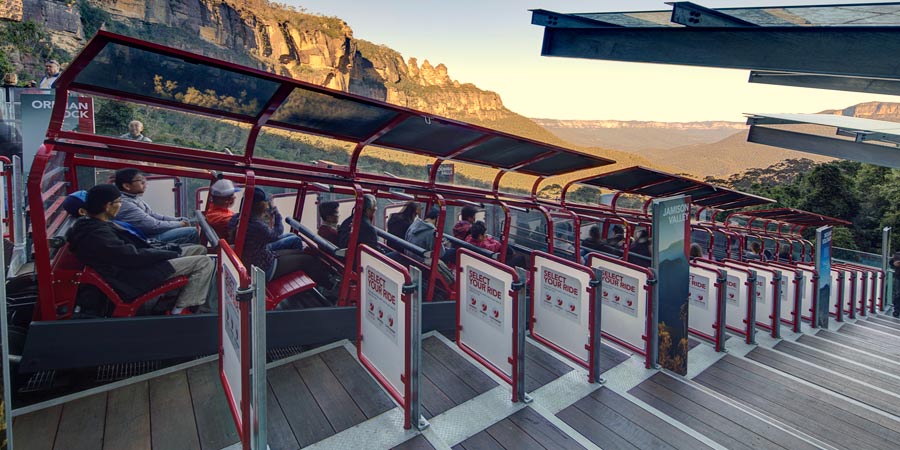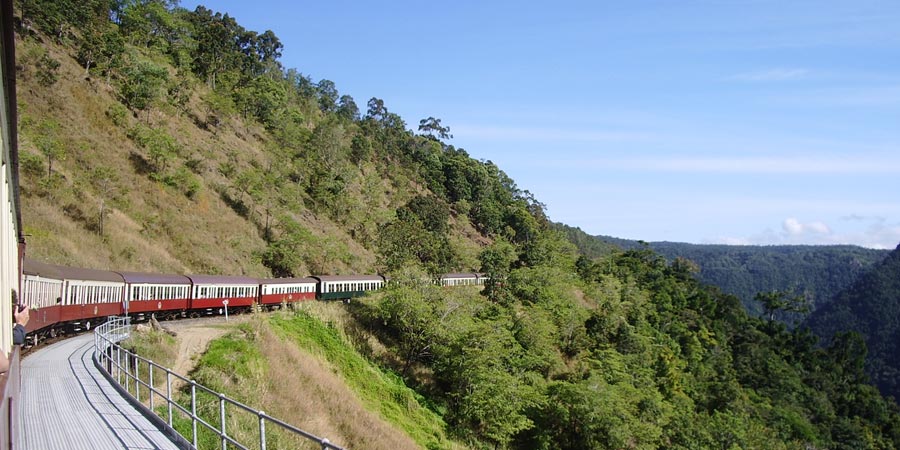 Kuranda Railway
The unique Kuranda Scenic Railway has journeyed through tropical North Queensland for over 125 years, and provides its passengers with breathtaking views over one of the most stunning areas of Australia. The 23 mile (37 kilometre) long track winds through the lush green World Heritage Rainforest, past cascading waterfalls and a variety of different birds, fauna and reptiles, before it terminates at the small mountain village of Kuranda.