The Brocken is the highest peak in the Harz Mountain range in central Germany. Damaged as a result of bombing and mortar fire in the Second World War, the Brocken Railway was reopened following repair in 1949. During the division of Germany into East & West the Brocken became a military base, its railway used only for the transportation of supplies.
It was only after the historic reunification of Germany in 1990 that the train was returned to public use, and since 1992 passengers have once again able to make the spectacular rail journey, hauled by steam locomotive, to the summit of Brocken where they are rewarded with breath-taking panoramic views of the Harz Mountains National Park before them.
Highlights
Two beautifully-restored vintage steam locomotives almost exclusively handle all of the Brocken Railway's regular passenger services, guaranteeing guests of Great Rail Journeys a nostalgic and unforgettable trip. The train departs from Drei Annen Hohne station and takes approximately fifty minutes to climb through an ever-changing vista of alpine meadows and dense fir and pine forests eventually arriving at Brocken Station, which, at an elevation of 1,125 metres above sea level is just sixteen metres below the mountain's summit. In addition to the wonderful views afforded from the Brocken Plateau, our guests will also find a remarkable botanic garden, established in 1890, which offers a protected environment for many species of alpine plants and flowers some of which are rare. Other attractions atop the mountain include the Brocken Hotel whose restaurant is open to the public, the Brocken Museum which recounts the mountain's natural and social history, and a television transmitter tower, built in 1937 and its newer replacement installed in 1973.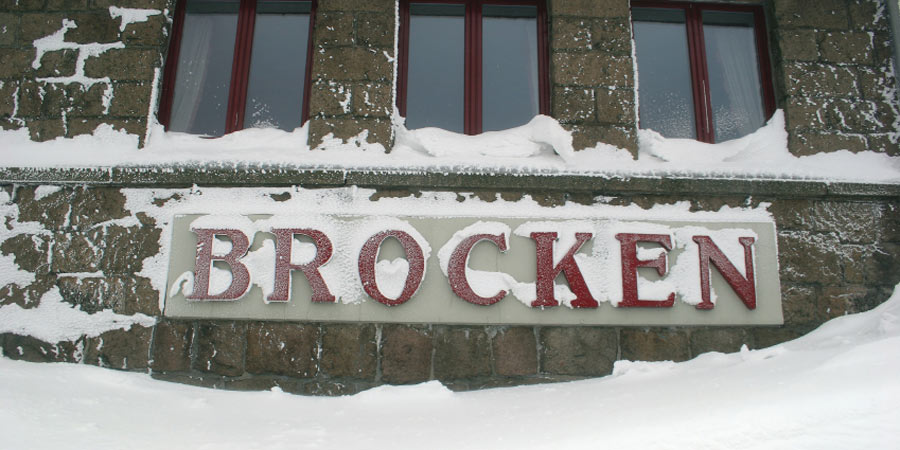 Aboard the Brocken Railway
Whilst riding on the Brocken Railway does not quite qualify as luxury travel, the journey is certainly authentic, exciting and memorable. The train's vintage carriages have been well restored and maintained and are clean and comfortable. Each carriage features two rows of back-to-back bus-style seats with a central aisle. Virtually every seat has a window view, but each carriage also features an open-air platform connecting it to the following carriage. These, and the carriages' opening windows, give our guests the full romantic and evocative experience of steam rail travel from the smell of the coal smoke to the panting of the engine as it climbs the Brocken, the train's wheels clattering on the rails beneath. At its steepest incline, the Brocken Railway's gradient is 1 in 30. Brocken Station is the highest railway station in Germany that is served by a non-mechanically assisted (e.g. cogwheel) railway line.