Affiliate Programme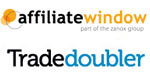 What is an affiliate programme?
Affiliates are the operators of websites, blogs and e-mail marketers who partner with a merchant - in this instance Great Rail Journeys - to advertise the merchant's products or services. Any sales of those products and services that are generated by advertising placed on the affiliate's site is recognised in the form of commission from the merchant, on a per sale basis.
Could you join our affiliate programme?
Great Rail Journeys has partnered with Affiliate Window and Tradedoubler to offer a fantastic opportunity for content-led sites and blogs capable of consistent online and offline conversions. Our affiliate programme is open to a wide range of online businesses, however, we are not able to work with cash-back websites due to our price guarantee policy which ensures that all customers pay the same price for their holiday.
Why become a Great Rail Journeys affiliate?
1. A great choice of holidays by rail - Great Rail Journeys offers a stunning selection of holidays by rail. Choose from a range that includes everything from intimate tours of the Yorkshire Dales to an epic coast to coast rail journey across the USA. Personalise your holiday by adding rail travel from your local station, a stay in a London hotel, upgraded seats or maybe even some extra time at your final destination.
2. Great value holidays by rail - We are always clear about what is included in our holidays and make sure there are no hidden extras. The price of your holiday includes all transport and accommodation as well as a range of meals and excursions, leaving you with very little to pay when you are away.
3. Great associations - In addition to the recognition we have received for responsible tourism Great Rail Journeys is also a full member of ABTA and AITO. Essentially this means that we are committed to providing high standards of business practice for the benefits of our guests, our staff and the travel industry at large. We reach out to work with websites, blogs and e-mail marketers that are as excited about and focused on the experience of travel as we are, and others who cater to our key customer demographic. Affiliates can expect to gain great commission on all sales and for each brochure requested.
How do ads lead to commission?
• Visitors to the affiliate's site who have clicked on an ad will have their Internet Protocol address logged and a temporary cookie placed in their browser, to check for any online sales or brochure requests.
• Visitors to the affiliate's site may view the Great Rail Journeys site after clicking on an ad
• A successful order placed during the active cookie period will be registered as a sale for the affiliate
• Our affiliate programme partners will assess and approve the sale
• The affiliate receives commission from their total sales on a monthly basis by the preferred method they have chosen for payment. Want to work with us? Visit our profile at Affiliate Window to find out more about what makes a successful Great Rail Journeys affiliate, and to view full details of commission and Terms and Conditions.
Contact
If you have any questions about our programme, or would like to enquire about joining the Great Rail Journeys affiliate programme, then please contact Robert Bowmer at robertbowmer@greatrail.com