Customer Reviews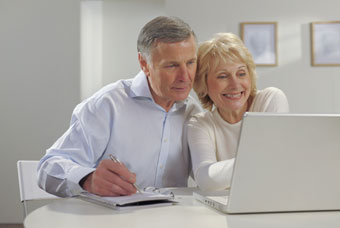 Of course, we believe that 'by rail' is the ultimate way to travel, and that our holidays by rail are the greatest way to see the world. And we're not alone; more than 90% of our customers say they would recommend us to a friend, and thousands go on to book another holiday with us.
We actively encourage our customers to get in touch with us after their holiday, and welcome all feedback to make our holidays even better. This is why we have a number of customer reviews available across a broad selection of tours in our programme.
Reviews of individual tours can be found on that tour's page, but here is just a small selection of our customers' comments...
"Having returned from our second holiday this year with GRJ I felt I had to write to say what a great organisation you are part of.
Firstly, we were with Graham on the Norwich & Norfolk Broads trip, shortly followed by Abbie on the Swiss trip. Both were highly enjoyable, very relaxing and extremely well organised holidays.
This was our third journey with yourselves and we hope to go even farther afield at a later date."
Mr & Mrs Scully, Norwich & the Norfolk Broads
"We have had a great holiday and were well looked after by AmaWaterways and our Tour Manager, Bettina. We really appreciated that almost all of the excursions were included in the price we paid.
For us, the rail journey to and from the ship was part of the holiday and although it saves no time was preferable to worrying about getting to an airport and all the hanging around that accompanies air travel.
Over several years we have travelled with any number of companies, but have come back to Great Rail Journeys many more times than to any other."
Mr & Mrs Humby, Tulips Cruise
"Having just returned from our Great Rail Journey to Las Vegas and the Golden West, I must let you know how much we enjoyed it.
Not only was it great value - we couldn't have had half the experience under our own steam - but the itinerary was chosen judiciously to take in all the 'must sees' in the states we visited.
On top of this, the day-to-day organisation was superb: Nick, our tour guide, was solicitous without being obtrusive, and we were whisked from place to place without having to think about a thing. We'd been told, quite correctly, to regard it as an adventure rather than as a holiday - it's an adventure we want to repeat."
Mr & Mrs Pugh, Las Vegas & the Golden West
"I have just returned from a very enjoyable holiday to Sirmione on Lake Garda with Caroline Mcintosh as our Tour Manager.
I have had several holidays in the care of Great Rail Journeys and have always been very happy with the experience. As a solo traveller, it is a good and safe way to visit lots of interesting places, with the confidence of being in good company, staying in good hotels and knowing that the tour manager is keeping everything running smoothly."
E. Enid Holbrow, Sirmione on Lake Garda
"We wanted snowy mountains, a good hotel, and a relaxing Christmas without the UK consumerism. We wanted to avoid queues and hassle at airports. Our trip to Garmisch-Partenkirchen (such a pretty town) was exactly what we had hoped for. A really good and caring Tour Manager, Beverley, was the icing on the cake. And talking of cakes - those at the patisserie near the hotel were wonderful!
Reindl's Partenkirchnerhof Hotel lived up to its 5-star rating and made us very welcome. A warm and friendly family hotel with high standards and good food. We visited the stunning Partnach Gorge, with frozen waterfalls and icicles hanging over rushing water. We had mountains all around, a beautiful day visiting Bavarian castles, a horse-drawn sleigh-ride on Christmas morning, Innsbruck for the Christmas market (much gluhwein and sausages!) and the high point was the train ride to the top of the Zugspitze on a clear, sunny day. You could see forever.
We loved it all! Thank you Great Rail Journeys for another good trip!"
Mr & Mrs Newman, Bavarian Christmas Wonderland
For reviews of the door-to-door luggage service we recommend, click here