01904 521 936
Open 7 Days a Week
The Charms of the Channel Islands
Discover turbulent histories and incredible scenery of Guernsey and Jersey
The stunning Channel Islands dot the sea between England's south coast and France and boast some of the most beautiful beaches this area has to offer. Discover the absorbing histories and incredible scenery of Guernsey and Jersey.
The itinerary for your journey
Tour highlights
Visit to Corfe Castle
Journey on the Swanage Railway
Half-day tour of Guernsey including Castle Cornet
Excursion to beautiful Herm
Full-day tour of Jersey
Visit the Jersey War Tunnels
Days 1-2 - Bournemouth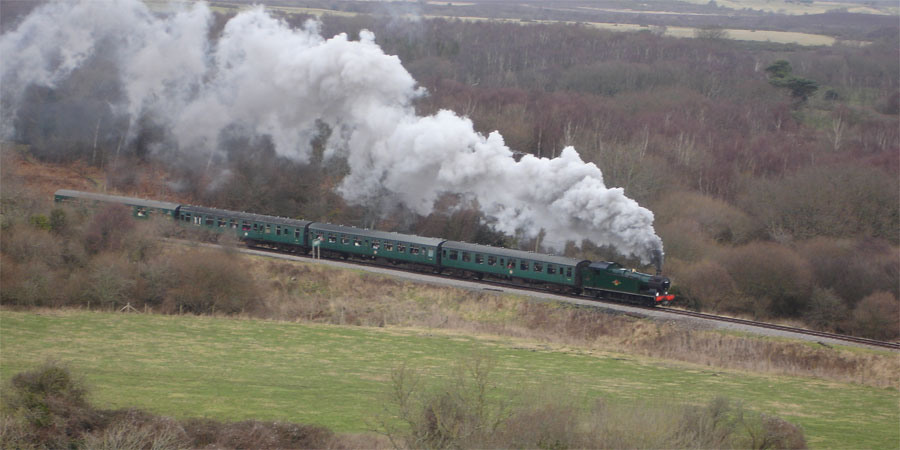 We meet at London Waterloo today, where we board the train to Bournemouth, a vibrant Victorian seaside resort town. Our base here for 2 nights is the 4-Star Cumberland Hotel, boasting a lovely seafront location.
On Day 2, we transfer by coach to Corfe Castle, a quaint Dorset village famous for its striking castle ruins of the same name. With a rich and fascinating history dating to the 10th century, the castle was the site of the murder of Edward the Martyr, a young medieval king of England. Enjoy some time at leisure to explore this charming, quintessentially English village before a short journey on the Swanage Railway. This heritage steam railway travels through the pretty scenery of Dorset, as well as the impressive ruins of Corfe Castle, on a picturesque line which first opened in 1885.
Arriving in the coastal town of Swanage, we have some time at leisure to soak up the scenic surroundings. With a lovely sandy beach, independent boutiques and delightful cafés, there is plenty to occupy our time. Afterwards, we transfer back to the hotel for dinner.
Days 3-4 - Guernsey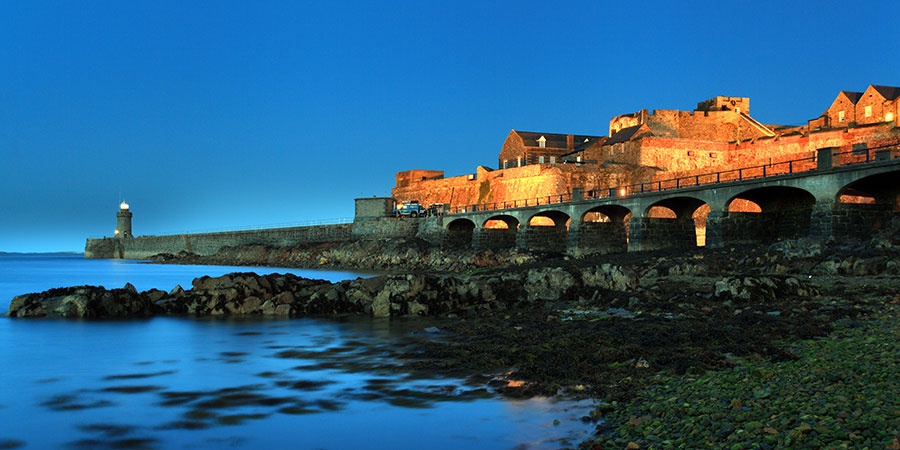 After breakfast this morning, we transfer by coach to Southampton airport for our flight to the beautiful island of Guernsey, where there have been human settlements since 5000 BC. Our hotel is the 3-Star Peninsula Hotel, which has excellent views across Grand Havre Bay, a particularly scenic bay whose name aptly means 'haven'.
On Day 4 we discover the delights of Guernsey with a half day tour. The island once belonged to France, but was put in control of the Normans, who then took over England, thus the island changed hands. One of the most famous sights on Guernsey is Castle Cornet, which was once a tidal island before its natural bridge was cut off from the mainland. The castle has been used as an important fortification throughout history, becoming a Royalist stronghold in the Civil War, despite Guernsey itself supporting Parliament.
Your afternoon is free to explore Guernsey at leisure, or relax at our hotel.
Day 5 - Herm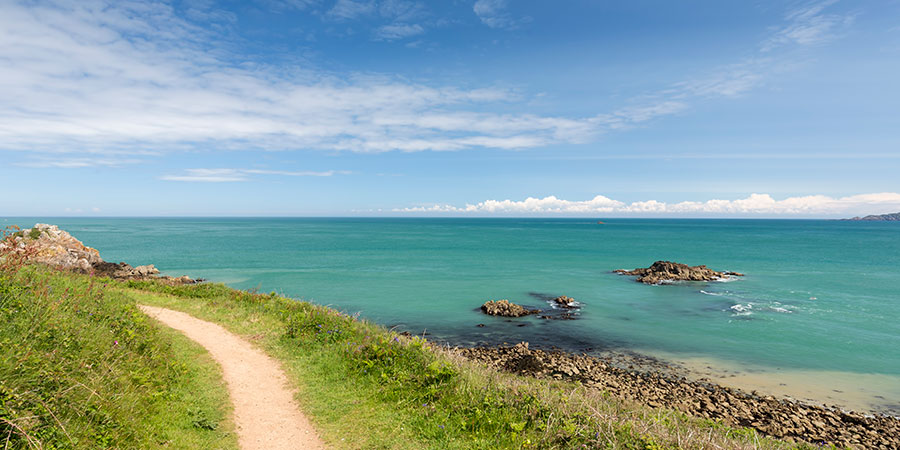 We board the ferry this morning which takes us to Herm, a tiny, car-free island east of Guernsey. We have a day at leisure to soak up its nostalgic charms and relaxed atmosphere. With amazing sandy coves, a rugged coastline, attractive shell beach, rich history and abundance of beautiful natural scenery, this is a truly wonderful place to spend the day.
We take a ferry back to Guernsey, arriving back at our hotel in time for dinner together this evening.
Days 6-7 - Jersey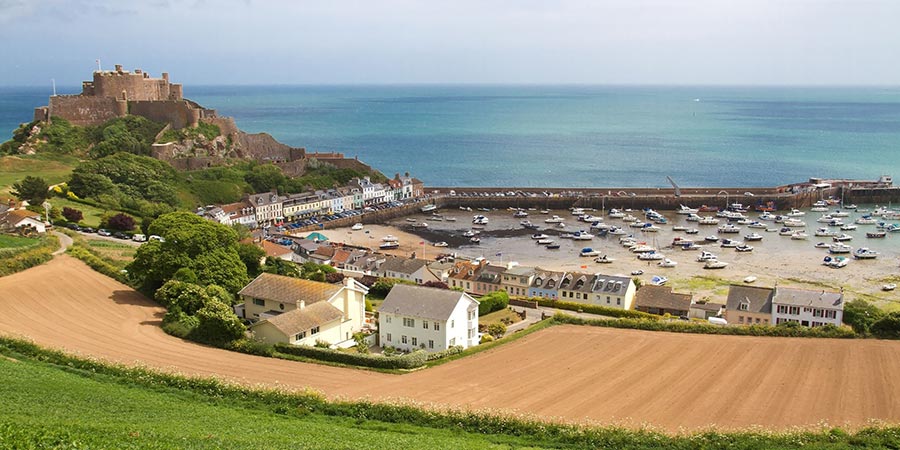 After a morning at leisure, we transfer to the port for the ferry to Jersey, an island with a long and, at times tumultuous, history. Jersey is the largest of the Channel Islands, and is surrounded by blue waters and fringed with pristine, golden beaches.
We transfer by coach to our hotel on the island, the 4-Star Pomme D'or Hotel in St Helier, Jersey's capital, located just a few minutes' walk from a lovely beach and overlooking handsome Liberation Square.
On Day 7, we discover Jersey today with a full-day tour of the island, travelling by coach to uncover its many highlights. Our tour takes in a number of alluring bays, including St Aubin's Bay, St Ouen's Bay, and St Brelade's Bay, home to perhaps the island's most popular beach. We visit the iconic La Corbière Lighthouse, purportedly the most photographed spot on the island, and the gorgeous Grève de Lecq beach, where we have free time to grab lunch. This afternoon, we make a visit to Gorey harbour, where we see an amazing collection of marvellous pearl jewellery, made of pearls sourced from local pearl farmers.
Day 8 - Jersey War Tunnels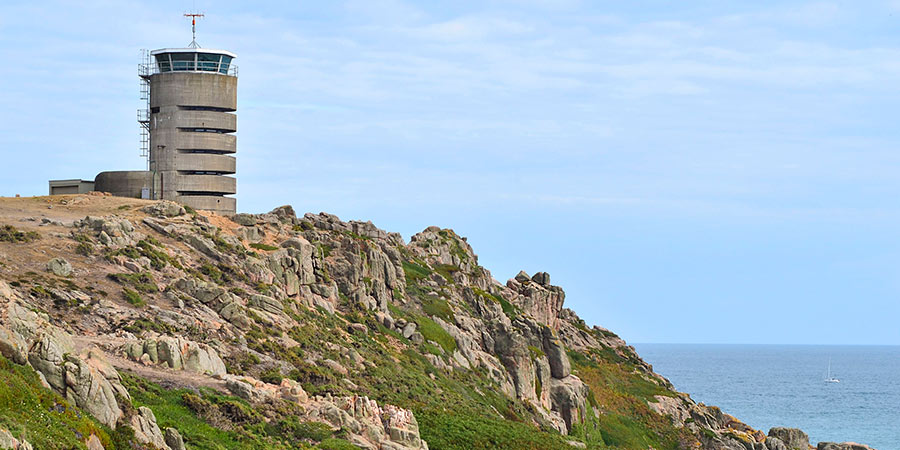 We step back in time to the sombre days of World War II today, paying a visit to the underground war tunnel complex built when Jersey was under Nazi occupation. The occupation lasted from 1940 until the very end of the war, and the tunnels were built using slave labour from prisoners of war from all around the world. They were used by the German infantry to protect themselves from Allied air raids, and in 1943 was converted into an emergency hospital.
On our fascinating visit, we have the chance to learn all about the history of the island under the rule of the Nazis, and the brave resistance shown by the Jersey nationals at the time.
Days 8-9 - Homeward bound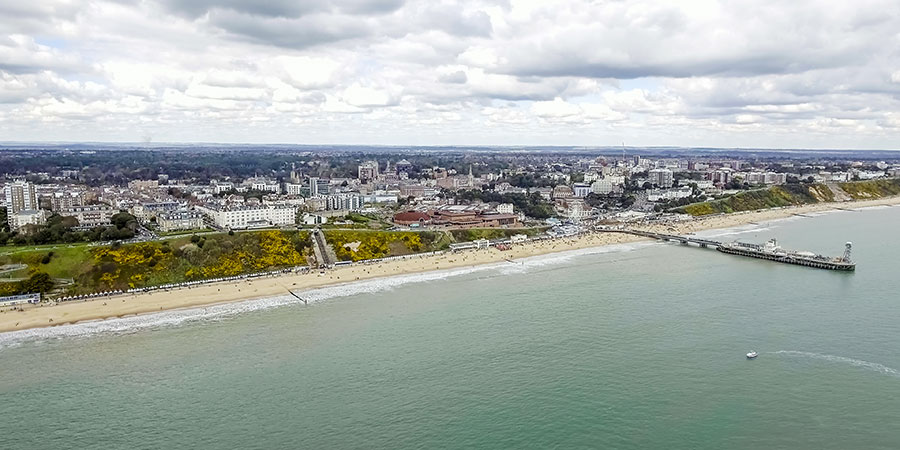 You have a day at leisure in Jersey. After lunch we transfer to the ferry terminal and sail back to Poole. From here, we transfer back to our hotel. On Day 9, we make our way to the railway station and join the service back to London where our tour comes to an end.
Recommended airports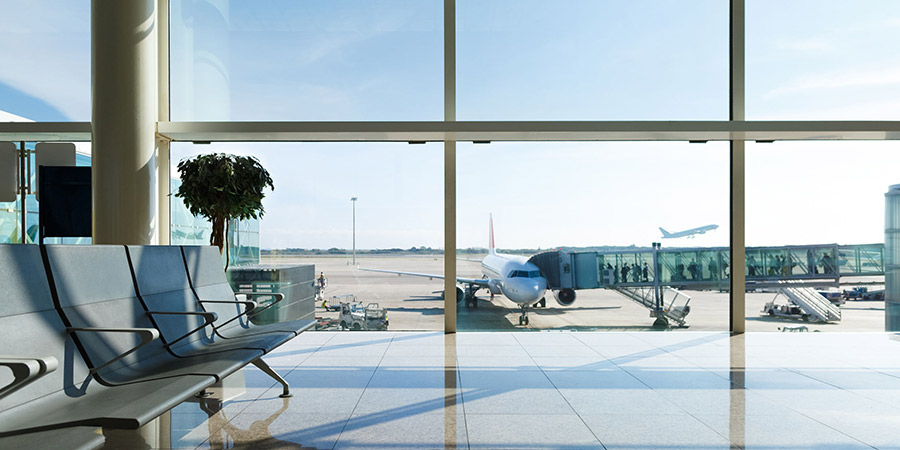 For this tour, we recommend arriving to, and departing from, London Gatwick or London Heathrow airport (LGW or LHR). London Gatwick is approximately 31 miles from your start and end point, and London Heathrow is approximately 17 miles from your start and end point.
Visa Requirements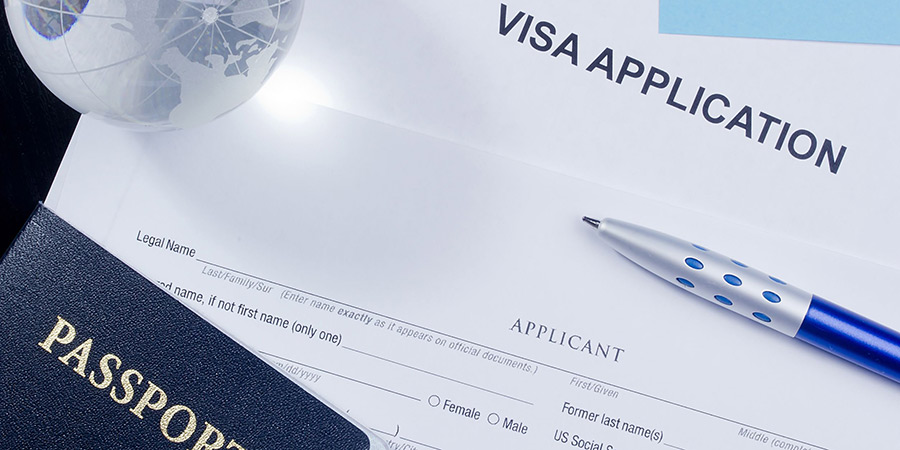 It is your responsibility to check and fulfil the passport, visa, health and immigration requirements applicable to your itinerary. We do not accept any responsibility if you cannot travel, or incur any other loss because you have not complied with any passport, visa, immigration requirements or health formalities. You agree to reimburse us in relation to any fines or other losses which we incur as a result of your failure to comply with any passport, visa, immigration requirements or health formalities.
Departure Dates
1 September 2020
From

$2,305
All prices are per person and assume full occupancy of the room.
Please always refer to the website for up-to-date prices and availability.
Trains
The Swanage Railway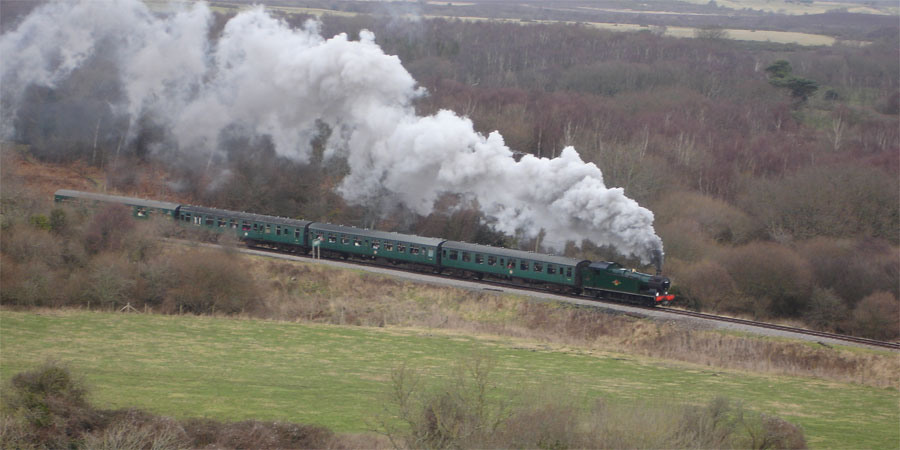 The Swanage Railway is a heritage steam railway which follows the route of the old Purbeck branch line through the picturesque scenery of the Isle of Purbeck in Dorset. The railway first opened in 1885 and continued to carry passengers for almost 90 years until British Railways closed the line and lifted the track in 1972.
A group of enthusiasts got together with plans to restore the line and after re-opening a small section in 1979, the railway grew and grew. In 1995 the journey passengers enjoy today was finally completed: a six mile long route between the town of Norden and the seaside resort of Swanage, passing the impressive ruins of Corfe Castle along the way.
Hotels
The Peninsula Hotel, Guernsey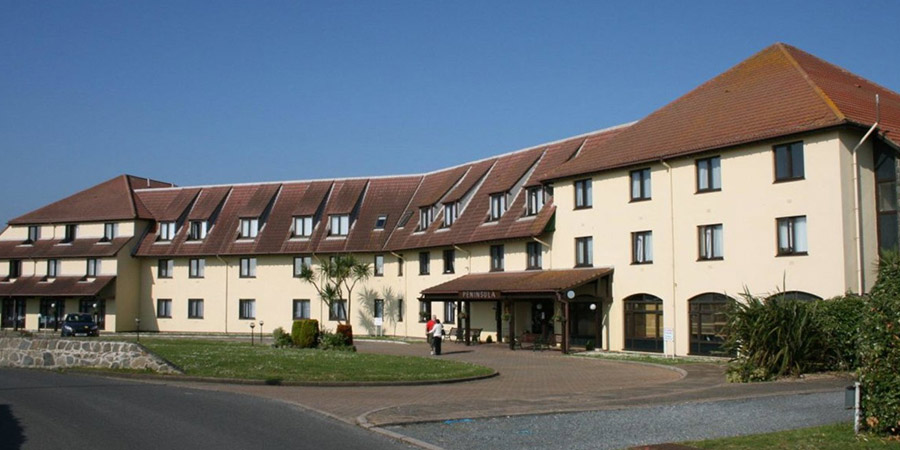 Positioned on the Rousse peninsula, on the northern part of Guernsey, the 3-Star Peninsula Hotel offers comfort at the heart of some beautiful coastal surroundings. The views over Grand Havre bay are excellent, and seaside walks across the headland are easy and convenient. Amenities are well-maintained and include an international restaurant, a well-stocked bar and a heated outdoor swimming pool. Rooms feature a television, a hair dryer and tea & coffee-making facilities
Pomme D'or Hotel, St Helier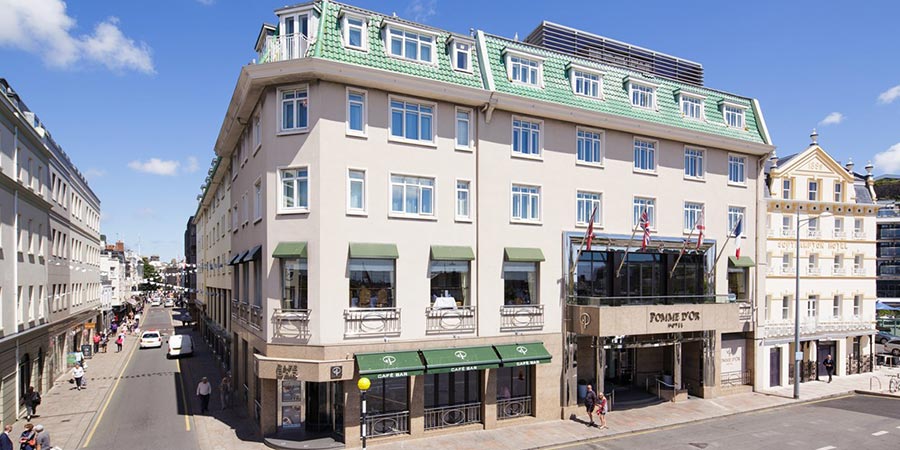 In St Helier, we stay at the wonderfully located 4-Star Pomme d'Or Hotel in the heart of Jersey, just a few minutes walk away from the beach and overlooking Liberation Square. The hotel offers delicious food at its Harbour Room restaurant, which overlooks the beautiful marina, and also boasts two bars. The guest rooms are contemporary and spacious, with 100% cotton bed linen, free Wi-Fi, a television, high-quality toiletries and tea & coffee making facilities.

Upgrades

We offer a selection of upgrades and 'add-ons' designed to help you make the most of your holiday - and make it even easier!

This page was printed from

www.greatrail.com/us/tours/the-charms-of-the-channel-islands/#CAS20

on 3 June 2020.

Call

01904 521 936

to discuss your holiday

© Copyright 2020. Great Rail Journeys