01904 521 936
Open 7 Days a Week
The Waterways of Alsace & Lorraine
Explore the hidden gems of Alsace and Lorraine
On this all inclusive cruise, explore the hidden gems of Alsace and Lorraine, discovering many sights that lie off the beaten path. With visits to the medieval towns of Saverne and Sarrebourg, we travel on board the MS Madeleine, along these scenic waterways.
The itinerary for your journey
Tour highlights
Night time river cruise of Strasbourg (subject to availability)
Guided tour of Wingersheim hops path with a beer tasting
Guided tour of Saverne
Guided tour of Sarrebourg
Excursion to Haut-Barr Castle
Visit to Lutzelbourg Castle
A trip to the Inclined Plane at Arzviller
Visit to the Crystal Works
Day 1 - To Strasbourg and boarding The Madeleine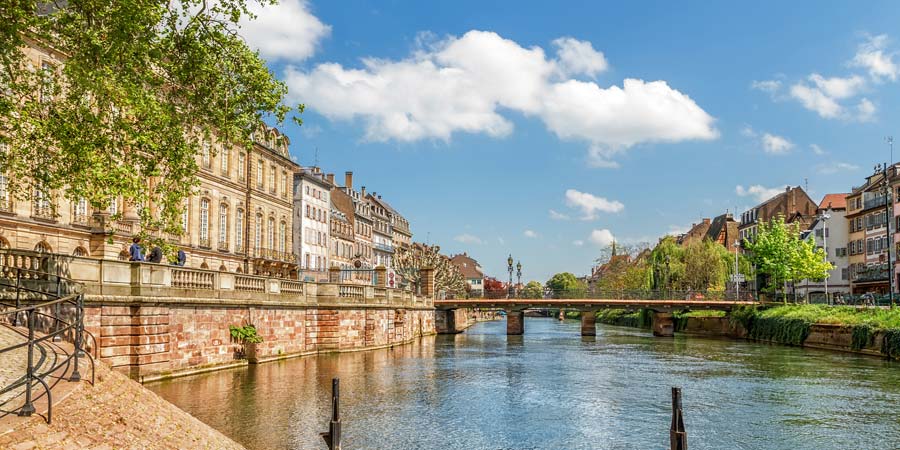 After meeting your the rest of your group and Tour Manager at our St Pancras Departure Office, board the Eurostar to Paris, continuing to Strasbourg - the capital of the historical region of Alsace. This area is one of France's best-kept secrets, by-passed by sun-seekers who race to the Côte d'Azur. But to the delight of gourmets across the country other than Paris, there are more Michelin-starred restaurants in Alsace than anywhere else in France. The region is famous for its cuisine and the world-renowned wines from vineyards along the 'Route des Vins', making it a delightful holiday destination. We transfer by to our hotel barge, the Madeleine, home for the next seven days. We then get the chance to take a separate panoramic boat-ride through the city at night (subject to availability).
Days 2-3 - Wingersheim and Haut-Barr Castle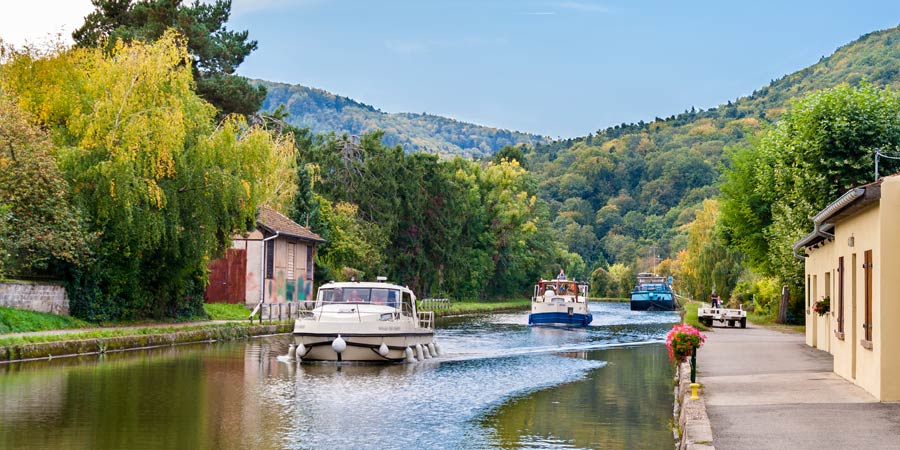 Take time to relax on board this morning before we set off by coach for a tranquil walking tour of the Wingersheim hops path. Beautiful Alsace is famed for its beer production and we get the opportunity to try some at a special tasting. Back on board tonight, there is a celebratory gala dinner.
Begin Day 3 sailing to Saverne. On arrival, we enjoy a visit to the towering Haut-Barr Castle. Strategically positioned at 470m above sea level, it is also known as 'the Eye of Alsace' for the views it offers out over the Alsace Plain. Haut-Barr Castle is also home to the 'devil's bridge', a walkway suspended between two seemingly perilously perched rocks - a unique experience not for the faint of heart! On our return to the boat, we stop briefly at the Chappe Tower.
Day 4 - Saverne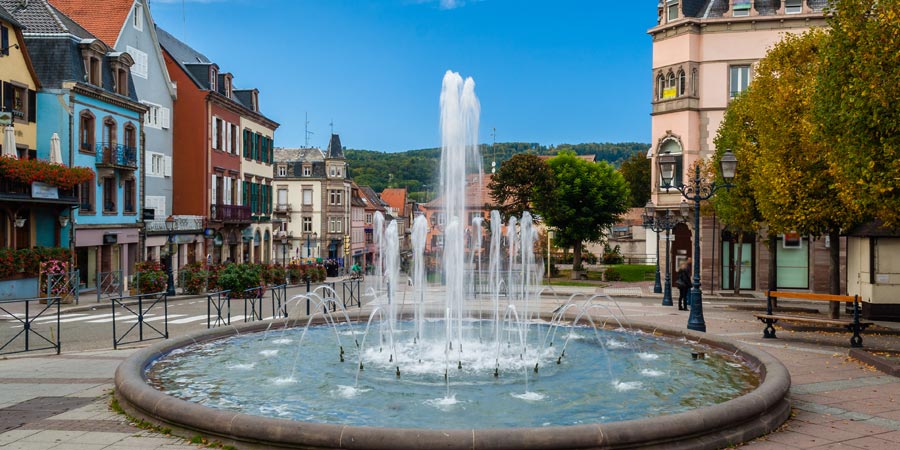 This morning includes a guided tour of Saverne, discovering the town's main street, with its unicorn fountain (Saverne's emblem), and Katz house, a tavern adorned with beautifully decorated, halftimbered sculpturing that dates back to 1605. We also visit the church of Notre Dame and the surviving 12th century porch tower. This afternoon we take a leisurely stroll to Lutzelbourg Castle, before dinner at a local restaurant. Here, you have the chance to experience a local delicacy - tarte flambée.
Day 5 - The Inclined Plane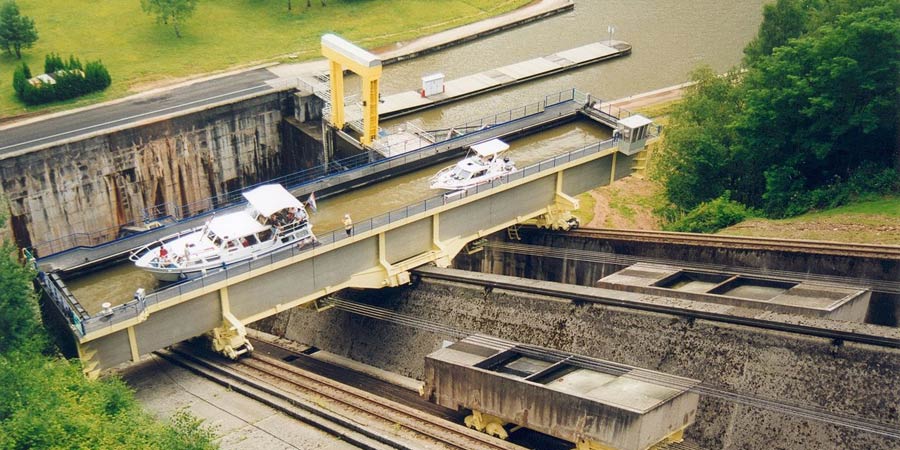 This morning is spent aboard the Madeleine with a candlelit lunch as we pass through the Arzviller and Niderviller Tunnels. We make our way closer towards the remarkable Arzviller Inclined Plane. The only one of its kind in Europe, it was designed to replace over 4km of locks that used to take a whole day to navigate. It is essentially a boat lift that traverses a 41% incline in only four minutes, a unique and unforgettable experience. At the foot of the incline, we find the Inclined Plane Crystal Workshop that has been preserving the art of blowing, carving and etching crystal for the past 25 years. Here we learn about these age-old methods and receive a demonstration before continuing along the canal through the Vosges mountain range to Lutzelbourg, where we moor for the night.
Days 6-7 – Sarrebourg and homeward bound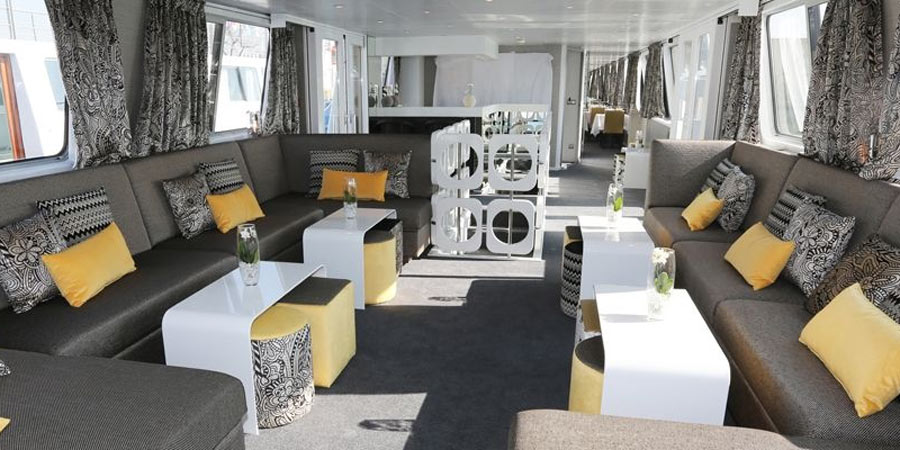 Arriving back in Lagarde this morning. After lunch, we depart the boat and transfer by coach to Sarrebourg which sits on the banks of the River Saar, the waterway from which the city gets its name. Here we enjoy a guided tour of this cultural destination and discover many of its hidden historical gems. The 13th century chapel of Cordeliers can be found in Sarrebourg: the original Marc Chagall stained glass window here, 'Peace', is the largest piece of its kind that the artist ever created and takes pride of place in the heart of the church. We'll also see the Art Nouveau architecture on display and wander the 18th century Grand'rue.
Following a buffet breakfast on Day 7, transfer to the railway station in Strasbourg. Here we catch the train to Paris for our onward journey to London St Pancras.
Shore Excursions - Included in your Tour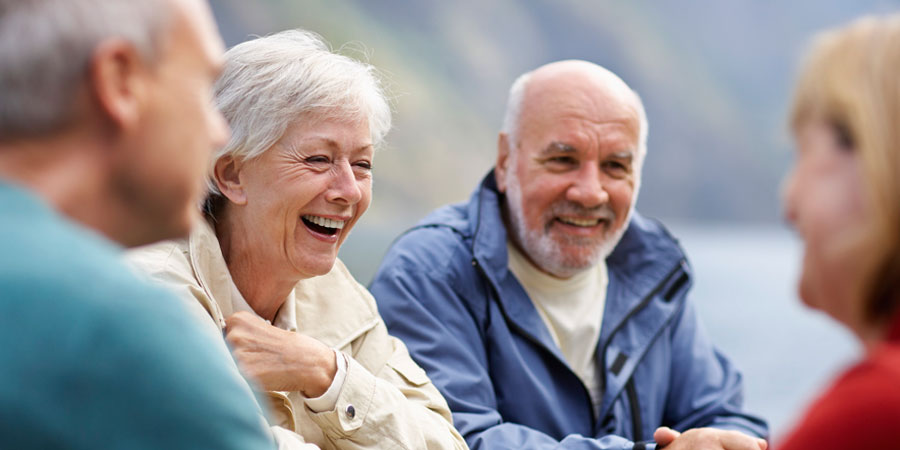 Sarrebourg
Discover the cultural and historical background of this industrial town located at the edge of the Vosges mountains on a guided tour.
The Inclined Plane and Crystal Works
Your passage through the Inclined Plane is a highlight of the cruise and afterwards enjoy an informative demonstration of local crystal production.
Saverne
The size of The Madeleine allows you to reach this town that lies off the beaten tourist path for a fascinating guided tour.
Haut-Barr Castle
Set high in the Alsatian hills, this 12th century castle offers stunning views. Perhaps brave the devil's footbridge.
Wingersheim
This excursion immerses you straight into the traditions of Alsace as you take a delightful stroll through a working hops field and see first hand how these plants are grown and cultivated. This is followed by a welldeserved tasting of the local brew.
River boat tour of Strasbourg
Take a river boat ride through Strasbourg (subject to availability). The Old Town by night is truly spectacular and the cruise takes you past important monuments such as the European Court of Human Rights.
Please note
Please note that while every departure of this tour features the same excursions, they may not necessarily be in the order listed above.
Recommended airports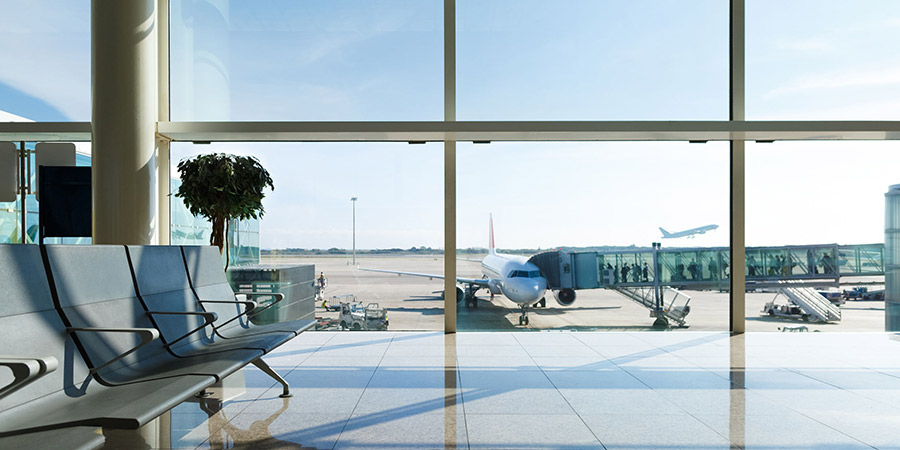 For this tour, we recommend arriving to, and departing from, London Gatwick or London Heathrow airport (LGW or LHR). London Gatwick is approximately 30 miles from your start and end point, and London Heathrow is approximately 19 miles from your start and end point.
Visa Requirements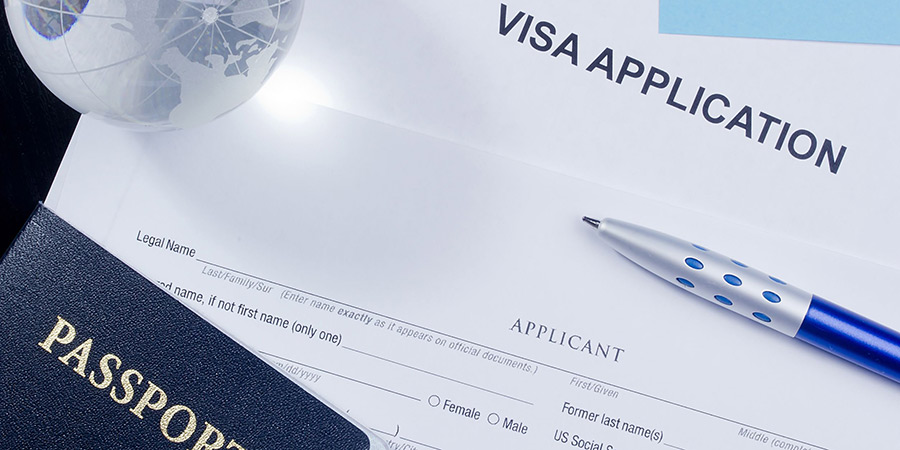 It is your responsibility to check and fulfil the passport, visa, health and immigration requirements applicable to your itinerary. We do not accept any responsibility if you cannot travel, or incur any other loss because you have not complied with any passport, visa, immigration requirements or health formalities. You agree to reimburse us in relation to any fines or other losses which we incur as a result of your failure to comply with any passport, visa, immigration requirements or health formalities.
Departure Dates
4 September 2020
From

$3,465

18 September 2020
From

$3,395
All prices are per person and assume full occupancy of the room.
Please always refer to the website for up-to-date prices and availability.
Trains
Eurostar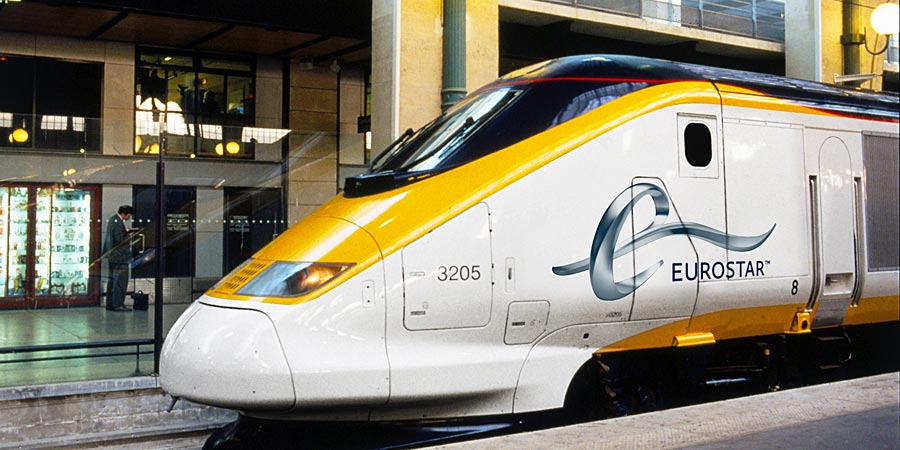 The high speed Eurostar trains link St Pancras International in London with Paris and Lille in France as well as Brussels in Belgium.
Eurostar's Standard Class coaches feature two seats on either side of the central aisle, most of which is arranged in an 'airline' seating configuration with drop down tray tables. There are two tables for four per carriage. Passengers travelling in Eurostar Standard Class coaches can take advantage of the Bar-Buffet which sells a range of snacks, meals, hot and cold drinks - including Champagne!
The highest class of Eurostar travel available for leisure customers is Standard Premier Class. In your dedicated Standard Premier carriage you'll find a less dense seat configuration, meaning the seats are larger and you have ample space to relax and stretch out. As part of the service you'll enjoy complimentary drinks and refreshments, served at your seat by friendly, helpful waiting staff.
For the class of travel used on your chosen tour, please refer to the 'What's Included' section of the tour page.
TGV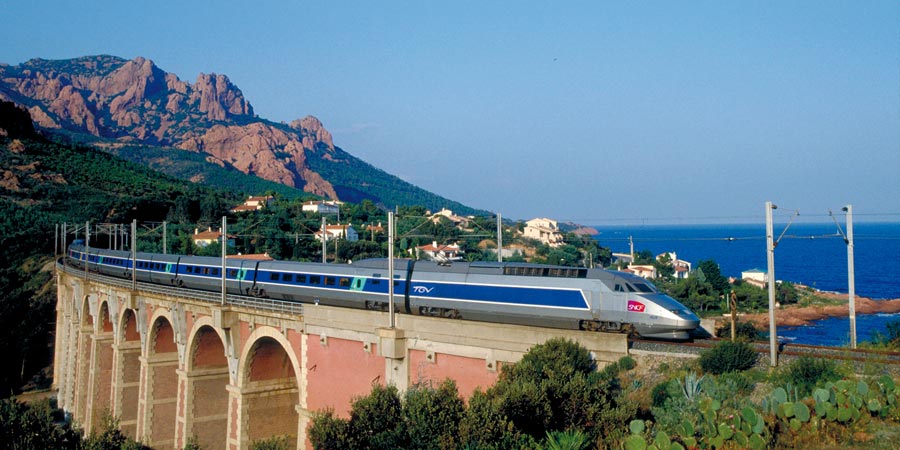 Introduced in 1981, France's TGV (Train à Grande Vitesse) was the original European high-speed train. Linking Paris with Lyon, the new service revolutionised train travel and meant that travelling by air over medium and short distances was no longer seen as the best option, even for business travel.
The network has expanded rapidly and today these sleek, stylish trains offer links to over 60 destinations throughout France. Operated by SNCF, the French national rail operator, TGV trains travel over specially-constructed high speed lines. The trains can achieve speeds of up to 186mph (300km/h) on most long distance routes and 200mph (320km/h) on the new TGV Est line, which links Paris with Strasbourg, Luxembourg and Basel. With the exception of shorter journeys, TGVs almost always have an on-board buffet car, serving a selection of drinks and light refreshments.
Hotels
Ships
Madeleine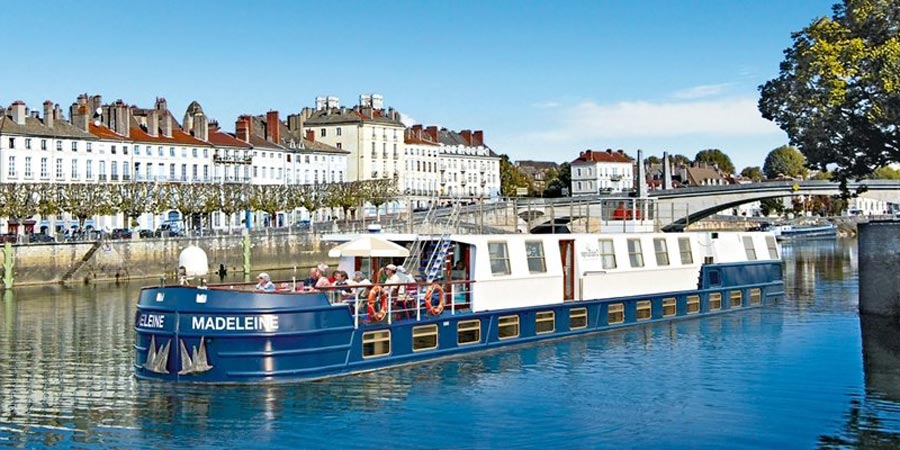 The contemporary and stylish Madeleine hotel barge offers its passengers the best in modern river cruising. Purpose-built, this intimate boat allows you to discover the hidden gems of a French canal cruise as we sail right into the heart of the charming towns and historical cities on our tour. We receive a first-class service from the dedicated on board crew who are on hand to help wherever possible.

Upgrades

We offer a selection of upgrades and 'add-ons' designed to help you make the most of your holiday - and make it even easier!

This page was printed from

www.greatrail.com/us/tours/the-waterways-of-alsace-and-lorraine/#CAR20

on 8 July 2020.

Call

01904 521 936

to discuss your holiday

© Copyright 2020. Great Rail Journeys