01904 521 936
Open 7 Days a Week
Cornwall & The Isles of Scilly
The enchanting Isles of Scilly await on this stunning tour
The enchanting Isles of Scilly await on this stunning tour. Explore these Islands, surrounded by azure waters, and filled with a magical variety of gardens, towns, and beaches, and enjoy a trip on the St Ives Bay Line.
The itinerary for your journey
Tour highlights
Carbis Bay
Free time in St Ives
Walking tour of St Mary's
Visit to Tresco and Abbey Gardens
Plenty of time at leisure to explore
Excursion to Cape Cornwall and Land's End
Days 1-2 - To Carbis Bay and St Ives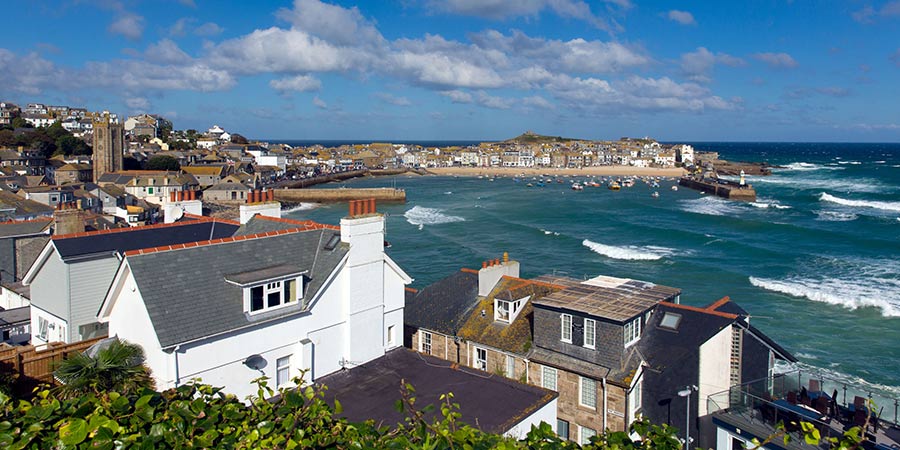 We meet today at the First Class lounge in London Paddington, ahead of our rail journey to Penzance. Or arrival, we transfer to our hotel where we enjoy dinner together.
On Day 2, we are immersed in the beauty of Cornwall's west coast. We transfer by rail (Standard Class) to pretty St Ives, where there's some free time. From St Ives, we drive along beautiful Cape Cornwall to Land's End, continuing to Penzance where we have some time at leisure. We return to the hotel by coach in time for dinner.
Days 3-4 - Arriving in Scilly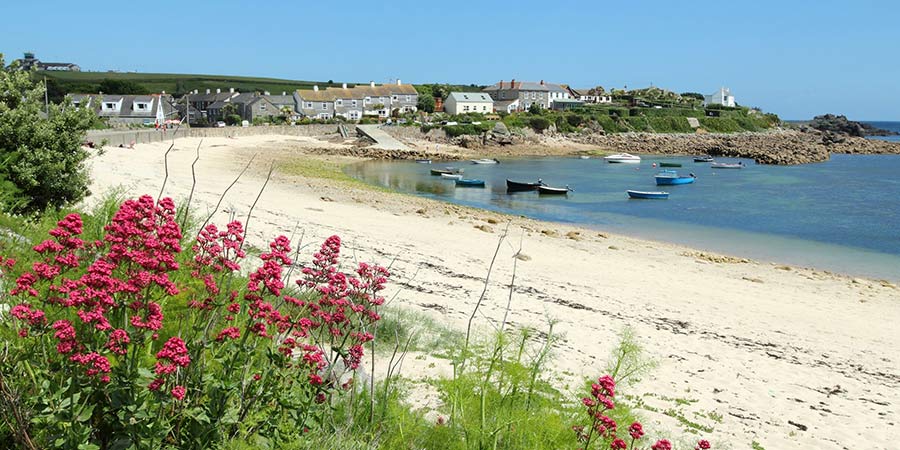 After breakfast, we transfer by coach to Land's End airport. We split into groups for the short flight to St Mary's, one of the Scilly Islands. We transfer to our hotel and the rest of the day is at your leisure to get acquainted with the delightful surroundings.
Perhaps explore Hugh Town, with its shops, quaint churches, restaurants and pubs as well as the Isles of Scilly Museum. Hugh Town also offers 3 lovely beaches - Porthcressa, Town Beach and Porthmellon Beach. The coastline of St Mary's offers an escape away from the activities of the town centre.
We explore the town further on a full -day guided walking tour on Day 4, taking in some of the loveliest sights, including the Old Town. The church here is the final resting place of Sir Harold Wilson, who served as the Prime Minister of the United Kingdom in the 1970s.
Day 5 - Tresco Abbey Gardens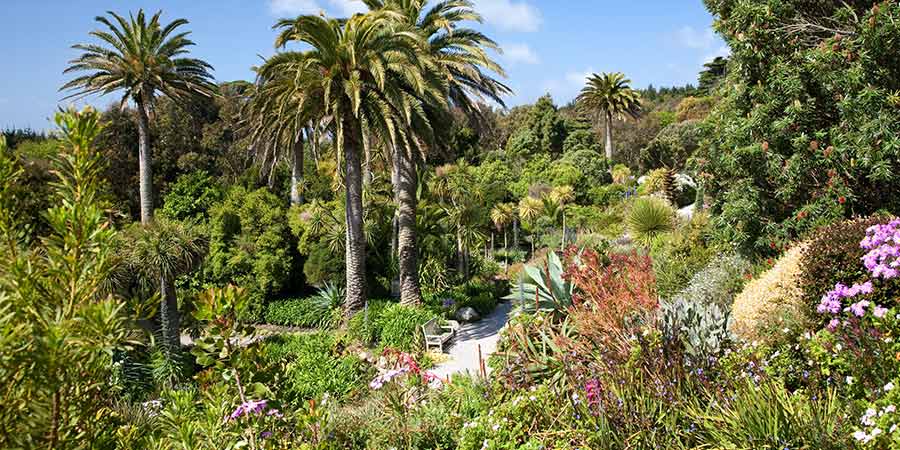 Today, we enjoy a highlight of our holiday, as we travel by boat to visit Tresco's famous Abbey Gardens. Here, you can be forgiven if you think you have been transported to Italy, as the gardens are filled with a stunning array of sub-tropical plants.
Built in the 19th century around a ruined Benedictine Abbey, they are home to plants from all over the world; from Brazil and Myanmar to South Africa and New Zealand.
Tresco Abbey Gardens offer an ever-changing landscape of scents and sights to enjoy. You are free to explore the garden at your leisure, before returning to St Mary's.
Days 6-8 - At leisure and homeward bound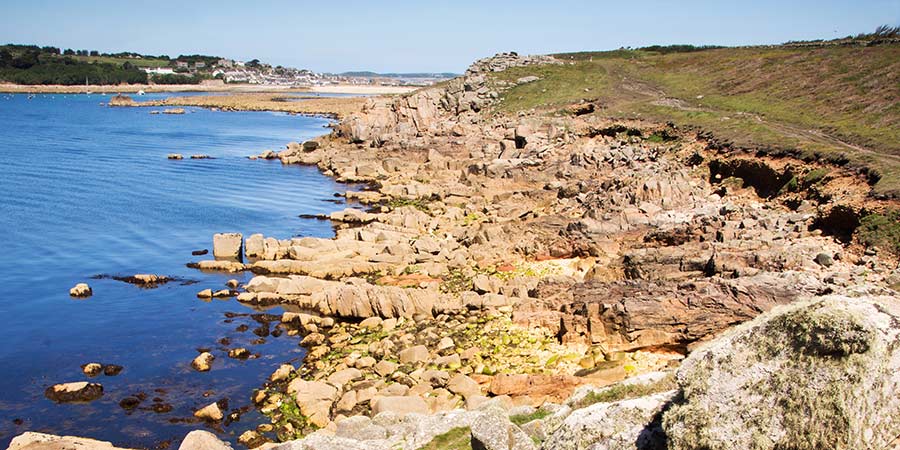 Enjoy a full day at leisure today, the perfect opportunity to visit one of the archipelago's other islands, such as St Agnes or Bryher.
The island of St Agnes is on the most south-westerly edge of the Isles of Scilly, offering unspoilt beaches amidst stunning landscapes. St Agnes also has a prosperous farming community as the island depends heavily on agriculture. Right next to St Agnes is the uninhabited island of Annet, which is a bird sanctuary and it's not rare to spot unique seabirds like European storm-petrels, black-backed gull and manx shearwater among others. If you are looking for a touch of culture, Pot Buoys Gallery showcases the work of artists across the Scilly Isles, with much of their work inspired by the idyllic local scenery.
The island of Bryher is famously known for being the setting of the film 'When the Whales Came', based on the novel by author Michael Morpurgo. The Bryher Shop, a general store with a post office, is a charming place to visit. With freshlymade bread and tatty cakes (potato cakes), you will be delighted with the array of food on offer here. The island boasts quite a few charming cafés and pubs, including Fraggle Rock, one of Britain's smallest bars, and Vina Cafe. You could taste fresh homemade fudge at Veronica Farm Fudge.
On Day 7, after breakfast, we transfer to St Mary's ferry port for the ferry back to Penzance. After dinner in a local restaurant here, you join the Riviera Sleeper back to London. After our arrival back in London Paddington on Day 8, your tour concludes.
Please Note
On our June departure, the tour operates on a reverse itinerary. Please call for more details.
Recommended airports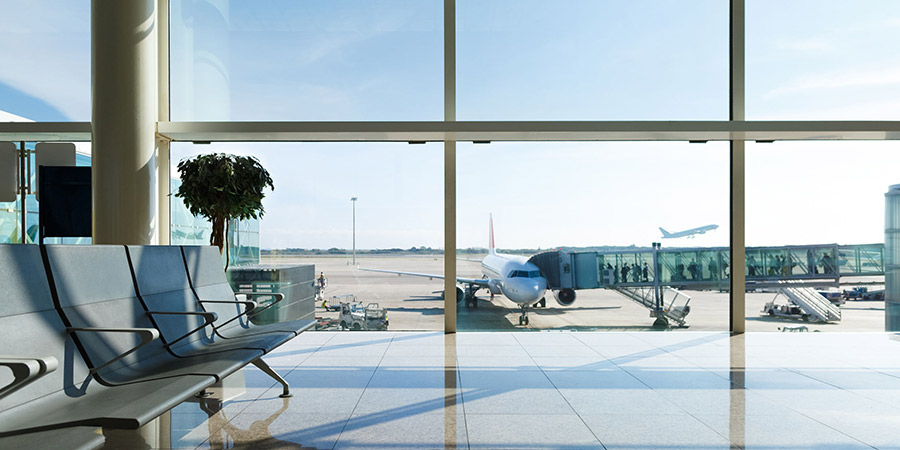 For this tour, we recommend arriving to, and departing from, London Gatwick or London Heathrow airport (LGW or LHR). London Gatwick is approximately 60 miles from your start and end point, and London Heathrow is approximately 15 miles from your start and end point.
Visa Requirements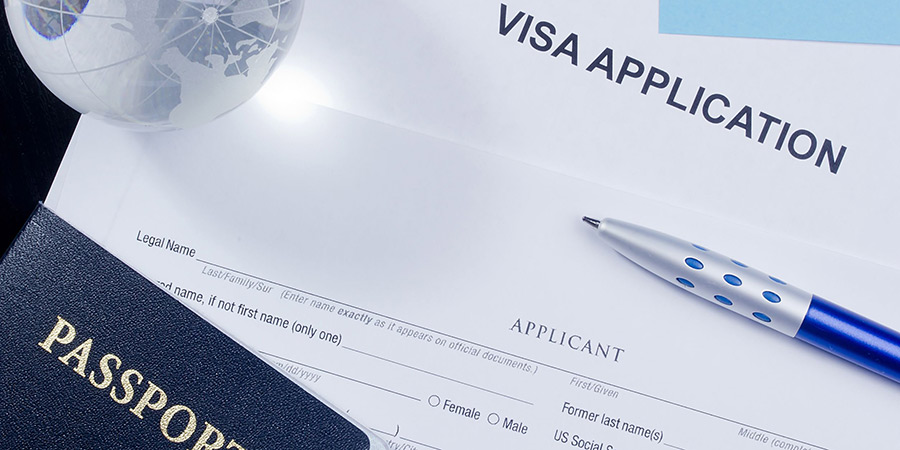 It is your responsibility to check and fulfil the passport, visa, health and immigration requirements applicable to your itinerary. We do not accept any responsibility if you cannot travel, or incur any other loss because you have not complied with any passport, visa, immigration requirements or health formalities. You agree to reimburse us in relation to any fines or other losses which we incur as a result of your failure to comply with any passport, visa, immigration requirements or health formalities.
Departure Dates
All prices are per person and assume full occupancy of the room.
Please always refer to the website for up-to-date prices and availability.
Trains
St Ives Bay Line
An excellent coastal railway which demonstrates the remarkable beauty of the British coastline, the St Ives Bay Line shows off the golden beaches, the shimmering blues and the charming harbour towns of this wonderful corner of England. Running from the pretty village of St Erth and running along the seafront to the idyllic seaside town of St Ives, this rail line is a favourite of both people from Britain and those from elsewhere.
Hotels
Carbis Bay Hotel, Carbis Bay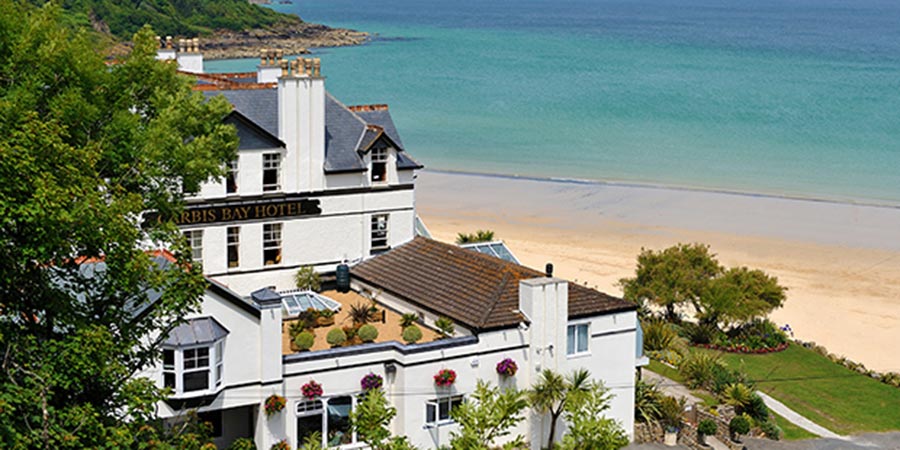 Situated close to the beach, the 4-Star Carbis Bay Hotel boasts an award-winning restaurant that features fresh seafood, and a terrace. With glorious views across the water, and the golden sands almost immediately in fron of the hotel, the Carbis Bay Hotel is a wonderful institute. An extensive spa, including an outdoor swimming pool offering a relaxing way to rewind after a day of exploring. The rooms here include complimentary WiFi, a television, a hairdryer and tea & coffee making facilities.
The Royal Duchy Hotel, Falmouth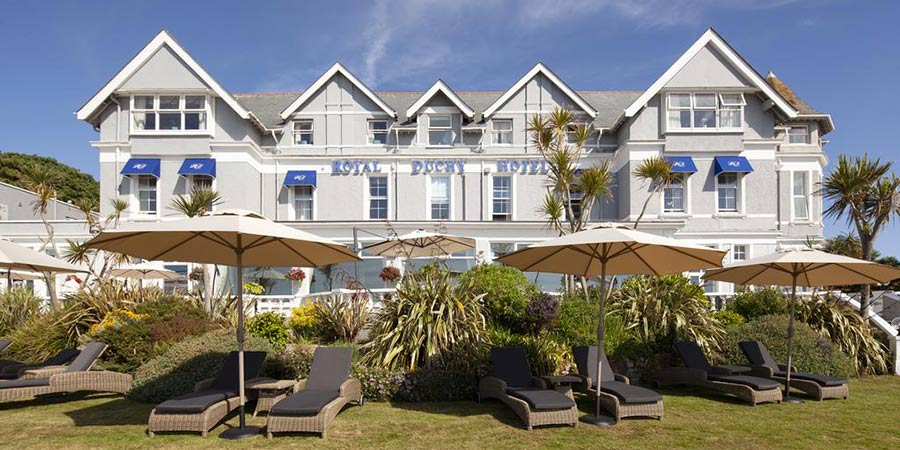 Our hotel in Falmouth is the 4-Star Royal Duchy Hotel, which is set in its own grounds overlooking Falmouth Bay. Castle Beach is across the road and the town centre and harbour are within walking distance. The hotel has a restaurant, indoor pool and a sauna. A selection of relaxing treatments is available in the Beauty Room (payable locally). Rooms are equipped with a telephone, LCD television, radio, tea and coffee making facilities, hairdryer and complimentary Wi-Fi.
Atlantic Hotel, St Mary's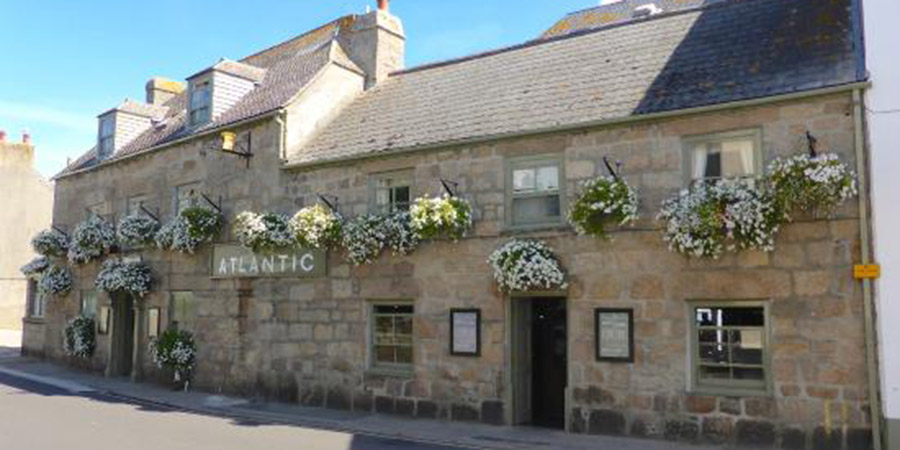 Set in an enviable location overlooking St Mary's stunning harbour and the other Scilly Isles beyond, the 3-Star Atlantic Hotel is the ideal base from which to conduct our explorations. The refined interiors, exemplary furnishings and tastefully decorated rooms all ensure a relaxed and comfortable stay. The excellent facilities include a pub and a restaurant while the rooms each feature a television, a hairdryer and tea & coffee making facilities.

Upgrades

We offer a selection of upgrades and 'add-ons' designed to help you make the most of your holiday - and make it even easier!

This page was printed from

www.greatrail.com/us/tours/the-isles-of-scilly/#SCS20

on 5 August 2020.

Call

01904 521 936

to discuss your holiday

© Copyright 2020. Great Rail Journeys