01904 521 936
Open 7 Days a Week
Carcassonne & Cathar Castles of France
A beautiful and captivating region of France
From timeless vineyards and sun-drenched hills, to imposing Cathar castles and historic abbeys, join us on a remarkable tour showcasing the very best of Languedoc. We explore the iconic walled Cité of Carcassonne, enjoy an excursion to the 'Ville Rose' city of Toulouse, and immerse ourselves in local market life.
The itinerary for your journey
Tour highlights
Enjoy 5-Star deluxe accommodation in the heart of Carcassonne
Take guided tours of Carcassonne and Toulouse
Explore ancient Cathar castles and visit Caunes-Minervois
Sit down to dinner and a wine tasting at Château de Pennautier
Day 1 - To Carcassonne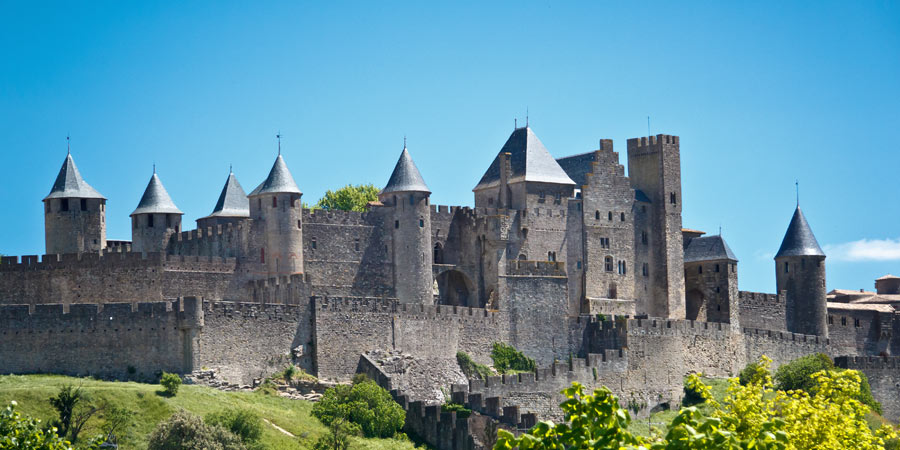 We meet at our exclusive Departure Office at St Pancras International in London, where we board the Eurostar for Paris. We continue to Narbonne, where we take a coach to Carcassonne, checking into our hotel, the 5-Star DoubleTree by Hilton.
Day 2 - Exploring Carcassonne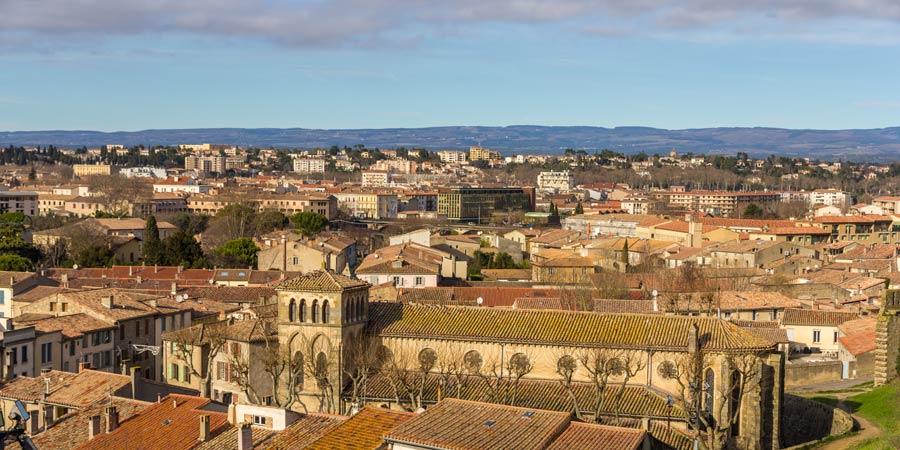 We explore the incredible Cité of Carcassone on a guided tour today. Carcassonne is renowned for its impenetrable city walls, which still encircle the citadel entirely. Defensive towers and drawbridges - all original features, have led to the city being awarded UNESCO World Heritage status. Accessed by an ancient bridge which crosses the former moat, the Cité is the archetypal icon of romantic medieval France.
Our tour today covers the key sights, attractions and monuments of the Cité and includes entrance to the impressive Château Comtal, an incredibly wellpreserved fortress which dominates the Cité. Dating back to the 12th century, inside is housed a fascinating museum dedicated to the siege of Carcassonne from religious crusaders. The rest of your day is at leisure. You can remain in the Cité and discover the network of cobbled lanes and sloping pathways adorning the citadel, or take in one of the museums or art galleries.
Across the water, Bastide St Louis, which despite its status as the 'New Town' was actually established in the fourteenth century and also boasts many hidden charms. This town is essentially where the people of Carcassonne live and represents an excellent opportunity to watch the pace of French life in this region, perhaps you'd like to settle down in a quaint café and indulge in a spot of people watching. Another option is the towering Basilica of St Nazaire, modelled after St Denis cathedral in Paris as a symbol of the Crown's victory over the south. The Basilica as we see it today was completed in 1330, although certain elements of the cathedral predate the fourteenth century.
Day 3 - Toulouse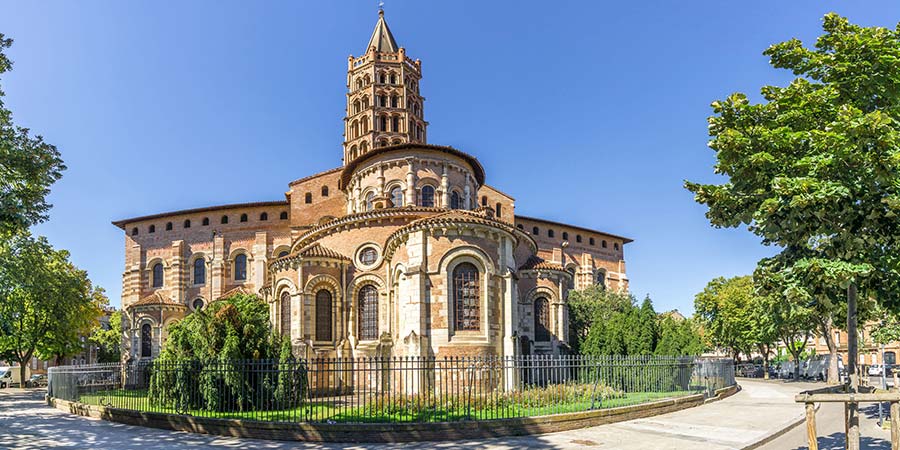 This morning we travel by coach to the handsome city of Toulouse. Known as the 'Ville Rose', or 'Pink City' due to its red-brick buildings, which seem to subtly change colour throughout the day. Toulouse was once a city that inspired medieval poets; today it has become a pioneering centre of technology and aerospace development. Toulouse is now home to Aérospatiale, the national Space Centre, the European shuttle programme, a selection of leading aeronautical schools, and a ground-breaking electronics industry. Despite its many faces however, Toulouse hangs on to a resolutely old-fashioned French soul, with its markets, regional cuisine and cafés interspersed between secondhand book stalls and antique shops, making it a pleasure to explore.
We do so on a guided walking tour of the medieval city, taking us along the winding, narrow streets of the elegant Old Town, seeing the Capitole (Town Hall) building in the vast, open Place du Capitole one of France's finest squares. We also see the Basilica St-Sernin, an 11th century church regarded as a Romanesque masterpiece, as well as the extraordinary architecture of the Jacobins Convent and the Renaissance Bernuy private mansion.
Your afternoon is free, and there are many options open to you. Perhaps you'd like to visit the excellent Musee de Augustins de Toulouse. This fine arts museum houses a collection of sculptures and paintings from the medieval period through to the early 20th century. The convent was eventually secularised in 1793 and subsequently opened to the public in 1795, making it one of the oldest museums in France. Another suggestion would be the interesting Muséum de Toulouse, a museum of natural history that contains over 2.5 million items. Opened to the public in 1825 this museum was the first in the world to open a gallery of prehistory.
The museum is also home to the Henri Gaussen Botanical Garden, the garden spans 7 hectares containing thousands of different varieties of plants. Tonight, back in Carcassone, we enjoy a traditional cassoulet dinner. This celebrated dish is traditionally made with pork and duck then cooked with haricots beans.
Day 4 - Cathar Castles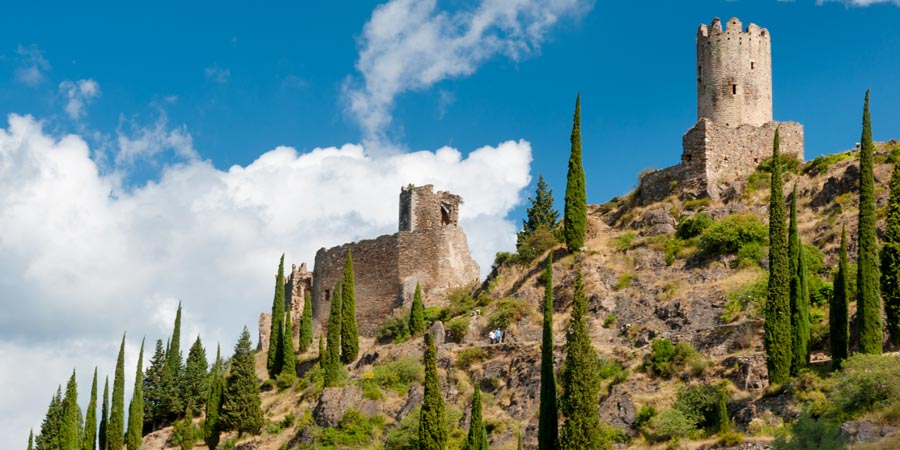 Travelling by coach, our first visit today is one of Languedoc's most famous sites, the historic Châteaux de Lastours area. Set in the heart of the Cathar countryside, this is a region famous for its web of sun-drenched fields, vineyards, and rugged hills dotted with tranquil villages - crowned by a wealth of scattered Roman ruins, medieval castles and fortified strongholds. It is also home to a collection of 4 former Cathar fortresses, magnificent chateaux that seem impossibly perched atop, and built into, the surrounding hills. These were once a significant place of refuge for the Cathars during the religious crusades of the 13th-century. We then travel to Belvedere viewpoint where we have some time at leisure. We continue to Villeneuve-Minervois for a relaxed 4-course lunch, accompanied by local wine.
Days 5-6 - Mirepoix Market and Château de Pennautier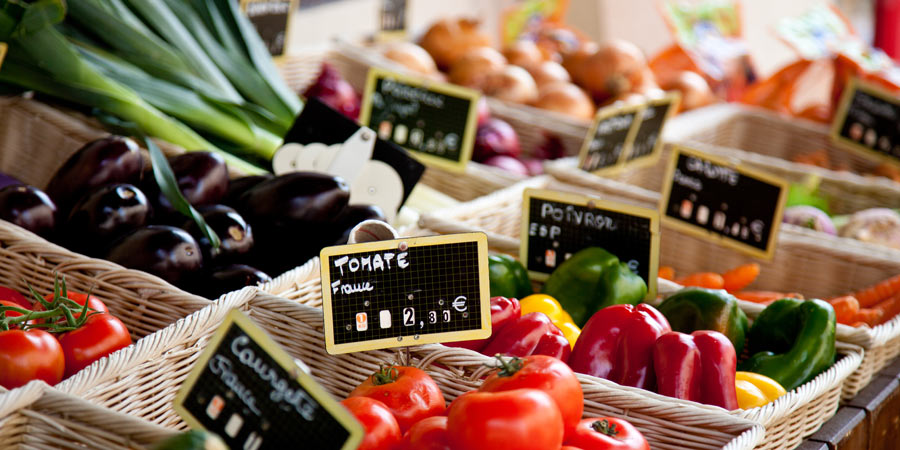 This morning we travel by coach to Mirepoix for the town's weekly market. Located in the Old Town's medieval square, here you can sample and purchase fresh, local produce as well as home-made crafts and wine.
On Day 6 you are at leisure until our farewell meal tonight, which is taken at a restaurant in the grounds of Château de Pennautier. The delicious menu is accompanied by wines produced in the castle's own vineyards.
Day 7 - Homeward bound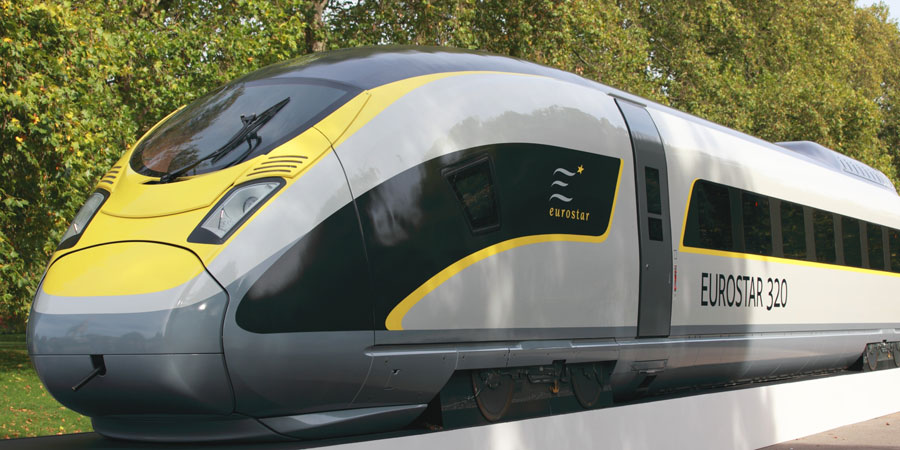 Checking out after breakfast this morning, we transfer to the station for the train to Narbonne. Here we change for the high-speed service to Paris, boarding the Eurostar service for our return journey back to London.
Recommended airports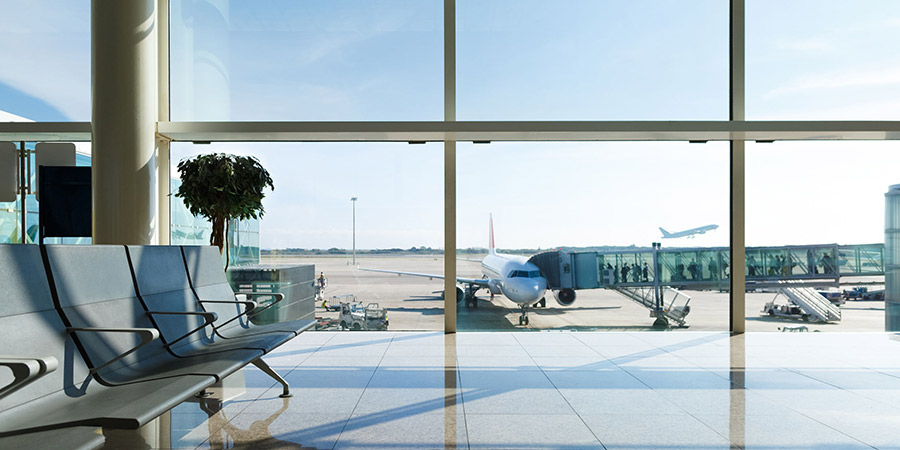 For this tour, we recommend arriving to, and departing from, London Gatwick or London Heathrow airport (LGW or LHR). London Gatwick is approximately 30 miles from your start and end point, and London Heathrow is approximately 19 miles from your start and end point.
Visa Requirements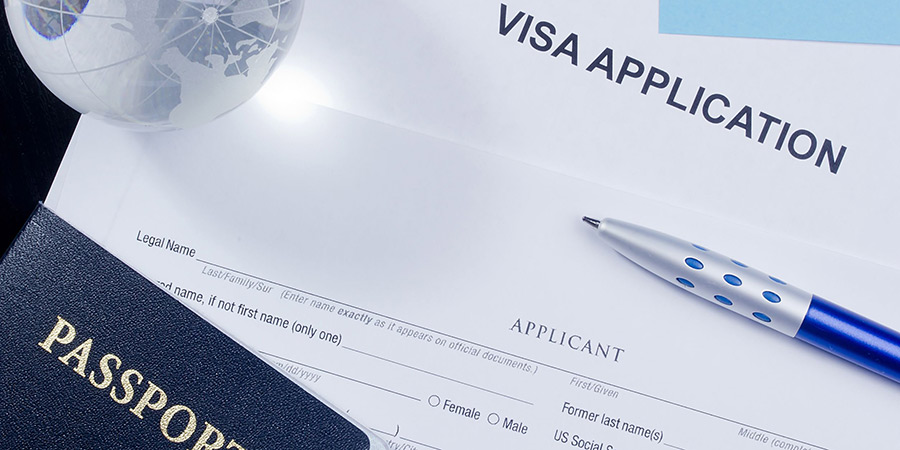 It is your responsibility to check and fulfil the passport, visa, health and immigration requirements applicable to your itinerary. We do not accept any responsibility if you cannot travel, or incur any other loss because you have not complied with any passport, visa, immigration requirements or health formalities. You agree to reimburse us in relation to any fines or other losses which we incur as a result of your failure to comply with any passport, visa, immigration requirements or health formalities.
Departure Dates
10 September 2020
From

$2,595

17 September 2020
From

$2,525

24 September 2020
From

$2,455

1 October 2020
From

$2,385
All prices are per person and assume full occupancy of the room.
Please always refer to the website for up-to-date prices and availability.
Trains
Eurostar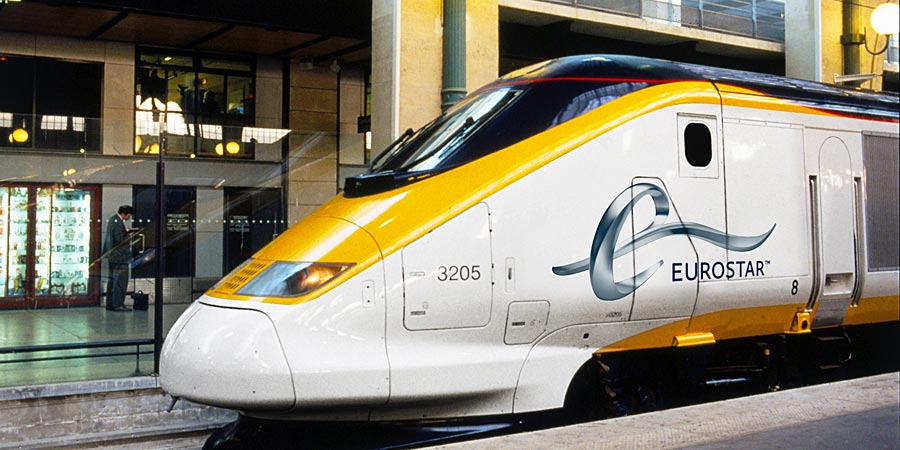 The high speed Eurostar trains link St Pancras International in London with Paris and Lille in France as well as Brussels in Belgium.
Eurostar's Standard Class coaches feature two seats on either side of the central aisle, most of which is arranged in an 'airline' seating configuration with drop down tray tables. There are two tables for four per carriage. Passengers travelling in Eurostar Standard Class coaches can take advantage of the Bar-Buffet which sells a range of snacks, meals, hot and cold drinks - including Champagne!
The highest class of Eurostar travel available for leisure customers is Standard Premier Class. In your dedicated Standard Premier carriage you'll find a less dense seat configuration, meaning the seats are larger and you have ample space to relax and stretch out. As part of the service you'll enjoy complimentary drinks and refreshments, served at your seat by friendly, helpful waiting staff.
For the class of travel used on your chosen tour, please refer to the 'What's Included' section of the tour page.
TGV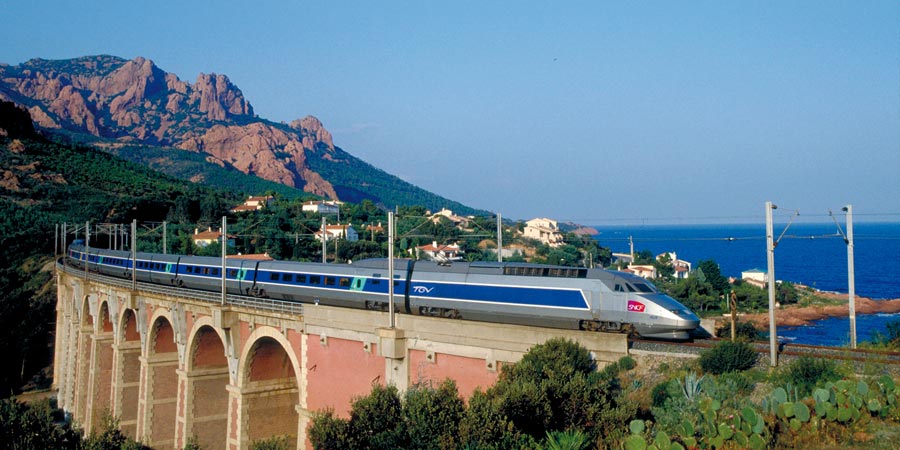 Introduced in 1981, France's TGV (Train à Grande Vitesse) was the original European high-speed train. Linking Paris with Lyon, the new service revolutionised train travel and meant that travelling by air over medium and short distances was no longer seen as the best option, even for business travel.
The network has expanded rapidly and today these sleek, stylish trains offer links to over 60 destinations throughout France. Operated by SNCF, the French national rail operator, TGV trains travel over specially-constructed high speed lines. The trains can achieve speeds of up to 186mph (300km/h) on most long distance routes and 200mph (320km/h) on the new TGV Est line, which links Paris with Strasbourg, Luxembourg and Basel. With the exception of shorter journeys, TGVs almost always have an on-board buffet car, serving a selection of drinks and light refreshments.
Hotels
DoubleTree by Hilton, Carcassonne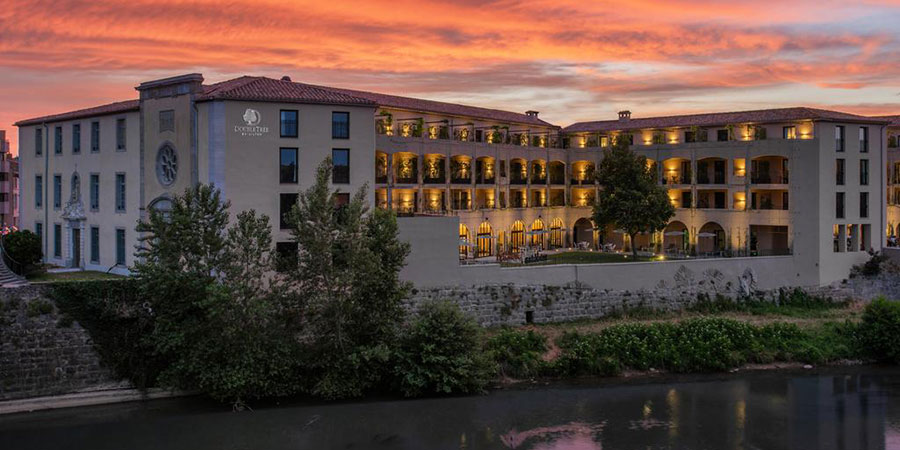 The 5* DoubleTree by Hilton hotel is situated along the Aude river, in the medieval city of Carcassonne, just a five-minute walk from the shops and other city attractions.

You will have an enjoyable stay at the DoubleTree, with amenities including an indoor pool, Turkish baths, a sauna and fitness centre.

Upgrades

We offer a selection of upgrades and 'add-ons' designed to help you make the most of your holiday - and make it even easier!

This page was printed from

www.greatrail.com/us/tours/carcasonne-and-the-canal-du-midi/#CAB20

on 8 July 2020.

Call

01904 521 936

to discuss your holiday

© Copyright 2020. Great Rail Journeys