01904 521 936
Open 7 Days a Week
Moscow & St Petersburg
Two of Russia's most beautiful cities
Discover the two incredible and powerful cities that have both driven and shaped Russia on this magnificent journey. Starting in Moscow, we visit iconic attractions including the Kremlin and Red Square, before travelling to St Petersburg - a city so rich in history its entire centre is an UNESCO World Heritage site.
The itinerary for your journey
Tour highlights
Moscow & St Petersburg
Red Square, the Kremlin & Lenin's Mausoleum
Moscow State University
Sparrow Hills
Arbat Street
Moscow Metro
Peter and Paul Fortress
UNESCO-listed Peterhof Palace and Park
The Hermitage
Days 1-2 - Moscow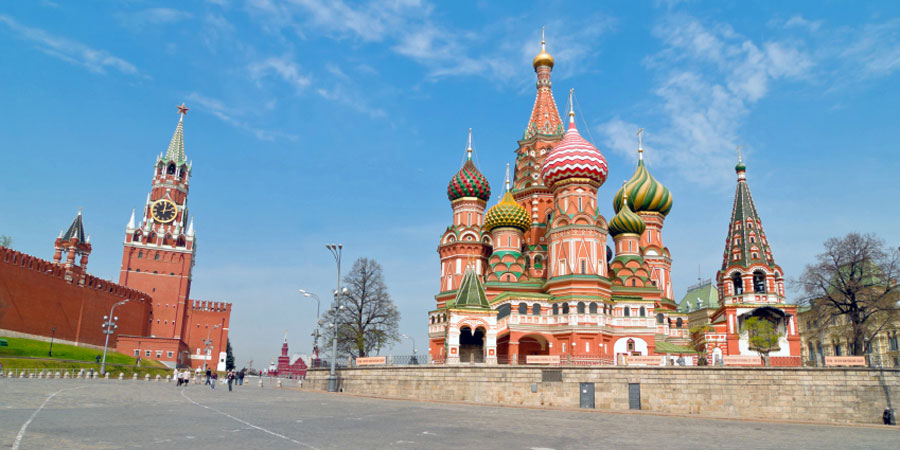 Meet your group and Tour Manager at the vastly impressive 5-Star Hilton Leningradskaya..
Having played a pivotal role both in Russia's political history and on the world stage for centuries, Moscow's enormous array of cultural heritage is virtually unmatched.
On Day 2 we discover some of these attractions on a guided tour of the city. Moscow is in a constant state of flux; all of the resounding changes that sent seismic shock waves through the country originated here, yet there are reminders from every chapter of the city's long and fascinating past at every turn. From medieval cathedrals to towering Stalinist skyscrapers, with hints of the regal Tsarist influence, this incredible city has to be seen to be believed.
Among the highlights today we see the Sparrow Hills, which marks one of the highest points in Moscow and offers a wonderful panorama over the bustling frenzy of the sprawling city below. Situated on the bank of the Moskva River from which the city takes its name, here you will also find the Temple of the Holy Trinity, a whitewashed Russian Orthodox temple with aquamarine domes. We'll also spend time in Red Square, surrounded by many of the most iconic sights of the city, including the multi-coloured domes of Saint Basil's Cathedral. Also on the square is Lenin's Mausoleum, where it is possible to view the body of the Communist leader. Our final stop is Moscow State University.
Day 3 - The Kremlin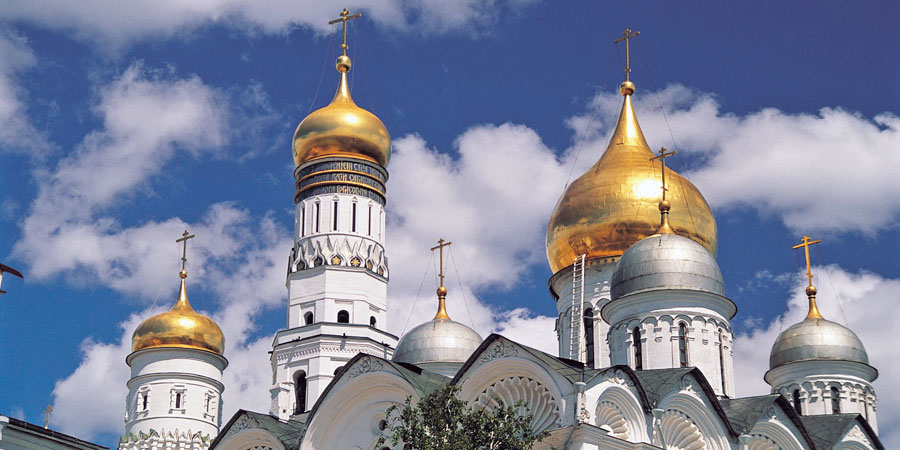 Today we visit the Kremlin, a UNESCO World Heritage site and arguably the most famous landmark in all of Russia. The imposing citadel is surrounded by twenty 18th century towers, and is home to cathedrals, palaces and museums. It is also the seat of government. On arrival we take a tour of the extensive grounds, seeing some of the edifices that have shaped the country.
We also visit one of the stunning cathedrals, which are famed for their intricate and detailed interiors. In the afternoon we visit the lively Arbat Street, a pedestrianized shopping thoroughfare that claims to be one of Russia's oldest streets. Much-loved by locals, this prestigious road is lined with grand townhouses built for the nobility. Here we have time to admire the charming setting, where street vendors proudly display their souvenirs and passing shoppers are entertained by energetic street artists. Later we enjoy a tour of Moscow's amazing Metro system.
Dating back to the 1930s, the Metro is more than a simple transport system; it is a true highlight of the city. Marble, bronze, chandeliers and stained glass adorn the entrance halls, and the vaulted ceilings are supported by elegant columns. The magnificent stations feature art and sculpture spanning from Soviet philosophy to the Modernist, avant-garde movement. We return to the hotel at the end of an unforgettable day.
Days 4-5 - By rail to St Petersburg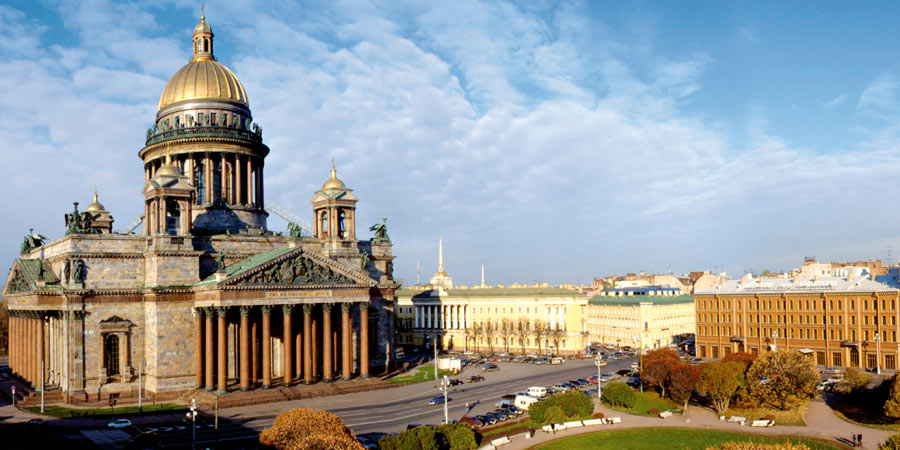 Today we leave Moscow and travel by rail to St Petersburg, enjoying a journey on the modern Sapsan service. Before long we arrive in St Petersburg, one of Russia's largest cities and a former Imperial capital. On arrival we transfer to our hotel.
We embark on a guided tour of the city's main sights on Day 5, including the Peter and Paul Fortress. Occupying a commanding position on an island in the Neva River, this mighty structure was the city's first stone building - and played an important role in the shaping of St Petersburg. Originally designed as a defensive fort, the complex was also used as a prison, holding distinguished activists including Dostoevsky and Gorky. Today the site is preserved as an enthralling museum, and here you are free to admire its exhibitions at your own pace. Following the tour, your afternoon is at leisure.
Perhaps take a boat trip through the cities numerous canals? Due to its location on a, now long gone quagmire, it boasts a myriad of pretty waterways, the perfect way to get around the city.
Day 6 - Peterhof Palace and the Hermitage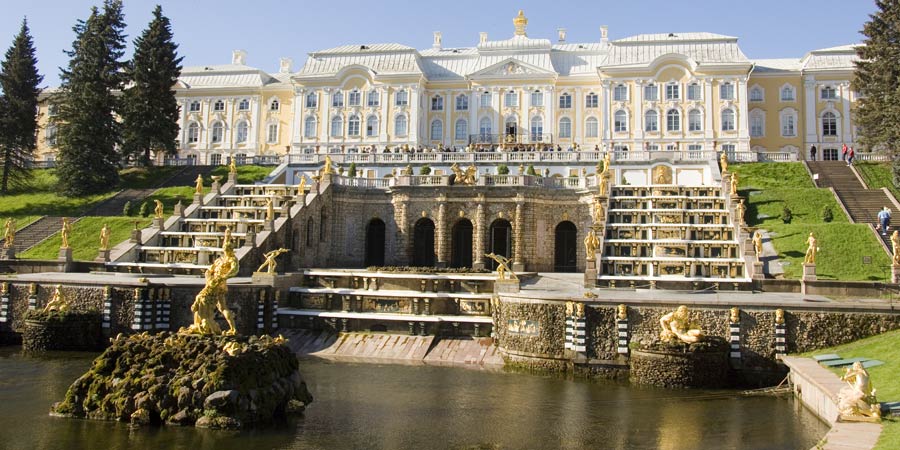 Today's excursion takes us to a real highlight of St Petersburg, the spellbinding Peterhof Palace. Sometimes referred to as a 'Russian Versailles', the opulent complex is a UNESCO World Heritage site, renowned for its beautiful grounds filled with spectacular fountains and waterways.
The string of glittering palaces were constructed by Peter the Great with no expense spared, and as such they display some of the finest and most lavish artworks and ornaments that the world has to offer, whilst the impressive gardens stretch out almost all the way to the sea shore. We explore the incredible grounds and the many attractions on show.
We continue to the Hermitage, founded by Catherine the Great in 1764 and set in the magnificent Royal Winter Palace. This mesmerizing museum is one of the most famous in the world, offering an incredible collection of over 3 million artefacts from numerous countries and eras. Of course, the setting of these artefacts are equally as enthralling, with gilded marble columns, patterned mosaic floors, and huge crystal chandeliers providing an exquisite backdrop for the collection.
While here, be sure to look out for the clock stopped by Tsar Nicholas at the moment the Palace was stormed in 1917, situated at the head of a corridor in the palace. Tonight we commemorate the end of our holiday with a farewell meal.
Day 7 - Return Home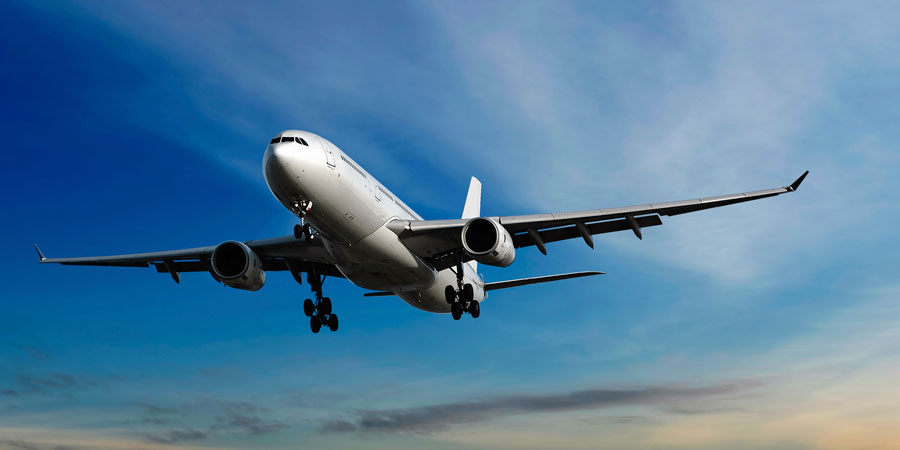 After breakfast this morning, your tour concludes.
Please note
Please note that while every departure of this tour will feature the same excursions, the order may differ from that shown above.
Recommended Airports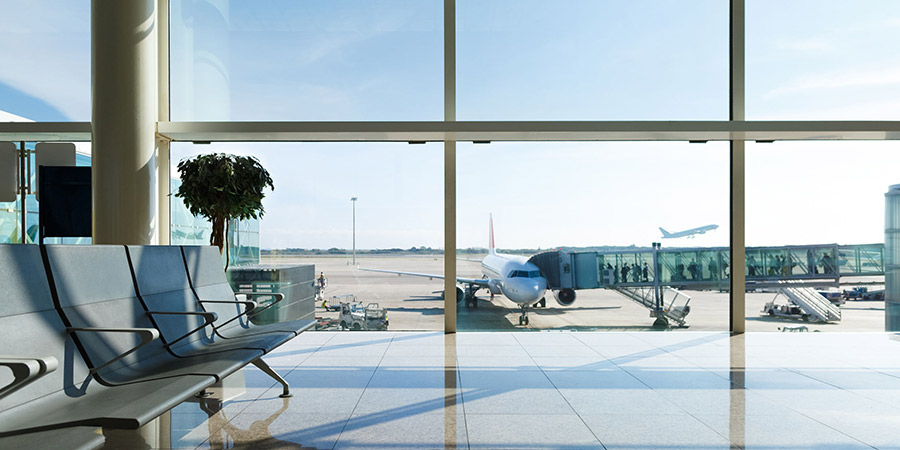 For this tour, we recommend arriving into Moscow Domodedovo Airport (Code DME), which is approximately 30 miles from your first hotel. Our recommended departure airport is St. Petersburg Airport (Code LED), which is approximately 11 miles from your final hotel.
Visa Requirements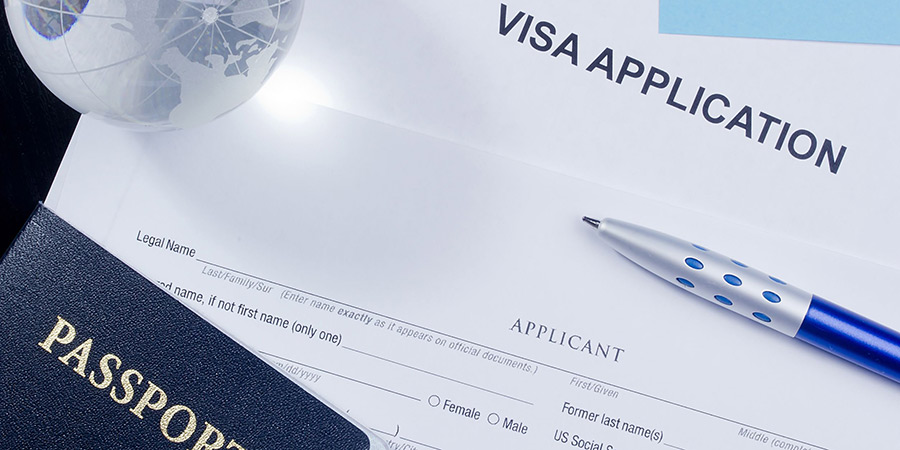 It is your responsibility to check and fulfil the passport, visa, health and immigration requirements applicable to your itinerary. We do not accept any responsibility if you cannot travel, or incur any other loss because you have not complied with any passport, visa, immigration requirements or health formalities. You agree to reimburse us in relation to any fines or other losses which we incur as a result of your failure to comply with any passport, visa, immigration requirements or health formalities.
Departure Dates
15 May 2020
From

$1,915

26 June 2020
From

$1,915

7 August 2020
From

$1,775

4 September 2020
From

$1,875

18 September 2020
From

$1,775
All prices are per person and assume full occupancy of the room.
Please always refer to the website for up-to-date prices and availability.
Trains
Sapsan Train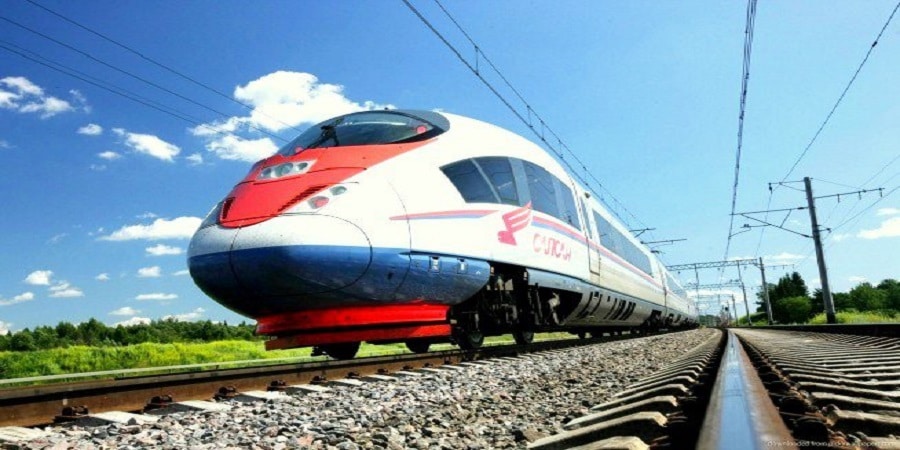 The Sapsan Train is a high speed rail service operating between Mosocw and St Petersburg.
Hotels
Hilton Leningradskaya Hotel, Moscow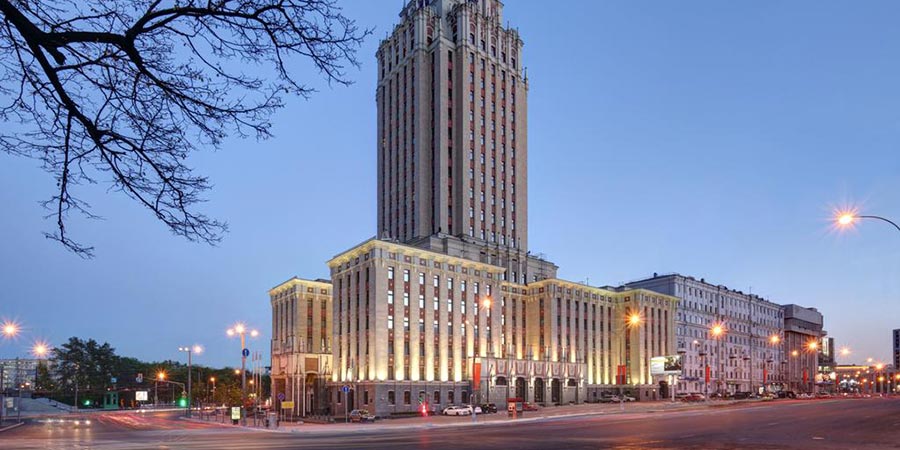 We stay in Moscow at the 5-Star Hilton Leningradskaya Hotel. This Staliniststyle building, built in the 1950s, boasts impressive Baroque and Russian Orthodox inspired towers which dominate the skyline and offer fantastic views of the city from their windows. The hotel's interiors are equally as opulent, boasting ornate chandeliers and gilded ceilings. There is also a pool and fitness area on site, and rooms come equipped with air conditioning, complimentary bottled water and Wi-Fi and tea & coffee making facilities.
Novotel St Petersburg, St Petersburg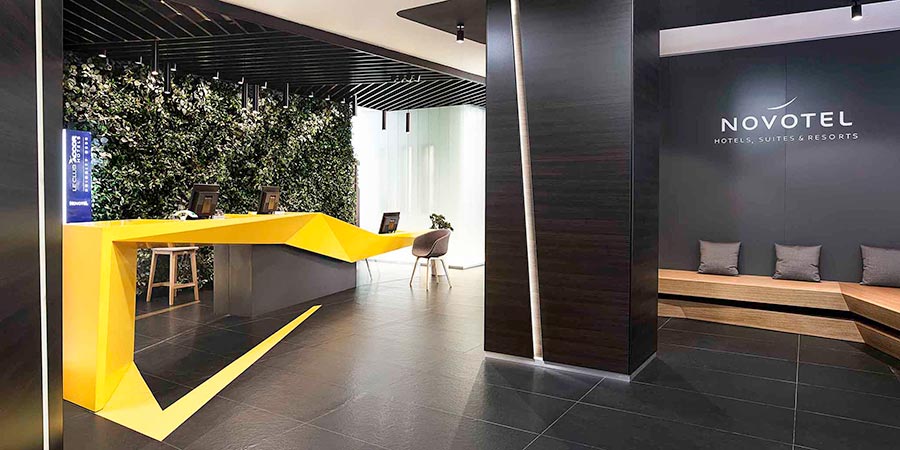 Our base in St Petersburg is the 4-Star Novotel St Petersburg, close to many of the city's attractions and featuring a Turkish bath and fitness centre.
What's included
An escorted experience and travel during your tour
The services of a professional Tour Manager from start to finish
Rail and coach travel as described
Comfortable accommodation in your destination
6 nights' hotel accommodation including 3 nights at the 5-Star Hilton Leningradskaya in Moscow and 3 nights at the 4-star Novotel St Petersburg in St Petersburg
Delicious meals included
10 meals including 6 breakfasts and 4 dinners
Exciting excursions and free time to explore
Guided tour of Moscow, including Sparrow Hills, Lenin Mausoleum and Moscow State University
Excursion and entrance to the Kremlin
Visit to Arbat Street
Tour of the incredible Moscow Metro system
Sightseeing tour of St Petersburg
Entrance to the Peter and Paul Fortress
Visit and entrance to the Hermitage
Excursion and entrance to Peterhof Palace and Park
Not Included
Flights and Airport transfers
Upgrades

We offer a selection of upgrades and 'add-ons' designed to help you make the most of your holiday - and make it even easier!

This page was printed from

www.greatrail.com/us/tours/moscow-and-st-petersburg/#MPJ20

on 14 November 2019.

Call

01904 521 936

to discuss your holiday

© Copyright 2019. Great Rail Journeys