01904 521 936
Open 7 Days a Week
New England in the Fall
Boston, Cape Cod & New England's golden season
Spectacular colours and beautiful mountain scenery come together on an autumn adventure along America's East Coast. We stay in Cape Cod, Boston and the White Mountains, experiencing the region's terrific scenic railways on a seasonal tour that brings out the very best of stunning New England.
The itinerary for your journey
Tour highlights
Enjoy a ferry journey to Martha's Vineyard, taking in its sleepy towns and heritage
Take a coach journey into the White Mountains, one of North America's most beautiful landscapes
Board North Conway's Scenic Railroad 'Notch Train' following a route first taken by train over 132 years ago
Stop in the historic town of Salem, known for the infamous Salem Witch Trials of the 17th century
Take a tour of Boston including sights such as the USS Constitution
Day 1 - Cape Cod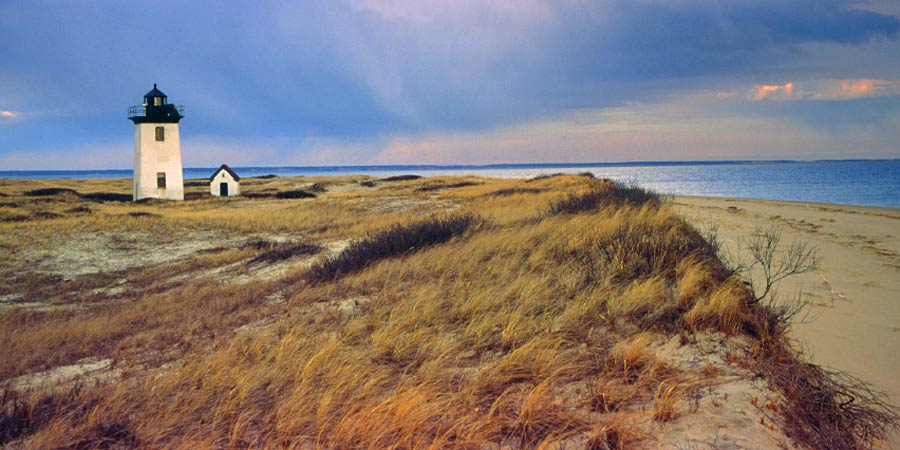 Meet your group and Tour Manager in the town of Falmouth on Cape Cod. We recommend flying in and out of Boston's Logan airport for this tour - approximately 75 miles away from Falmouth. Named for its peculiar shape, Cape Cod is a popular summer resort and offers stunning scenic beauty year-round.
Our base for the next three nights is either the family-run Shoreway Acres Inn, or The Inn on the Square. Both are ideally located just a short stroll from the beach in Falmouth's historic district.
Day 2 - Cape Cod at leisure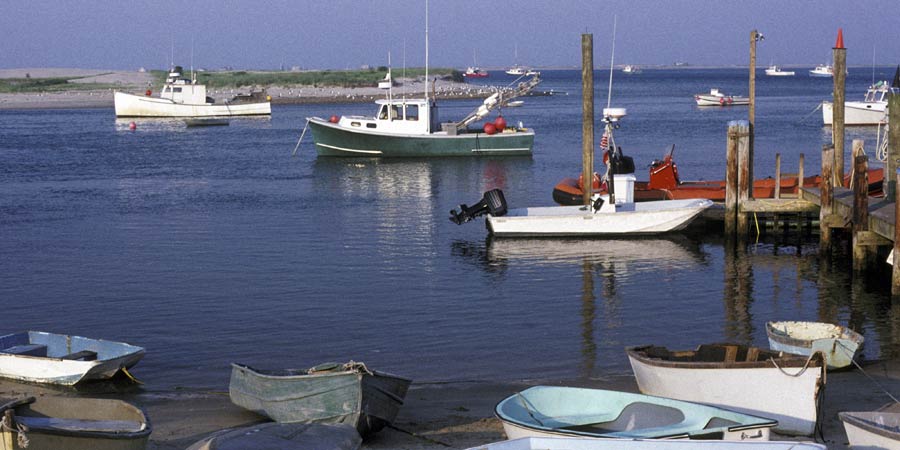 Our first full day in New England is free to explore Cape Cod and the surrounding region at leisure. You could remain in Falmouth itself, enjoying the pristine beaches, historic buildings and green parkland.
Alternatively, you could take a bus to nearby Hyannis, which has long been a summer getaway location. Here you can visit the John F Kennedy Hyannis Museum and the John F Kennedy Memorial, or enjoy classic retail therapy in the Main Street Waterfront District.
Day 3 - Martha's Vineyard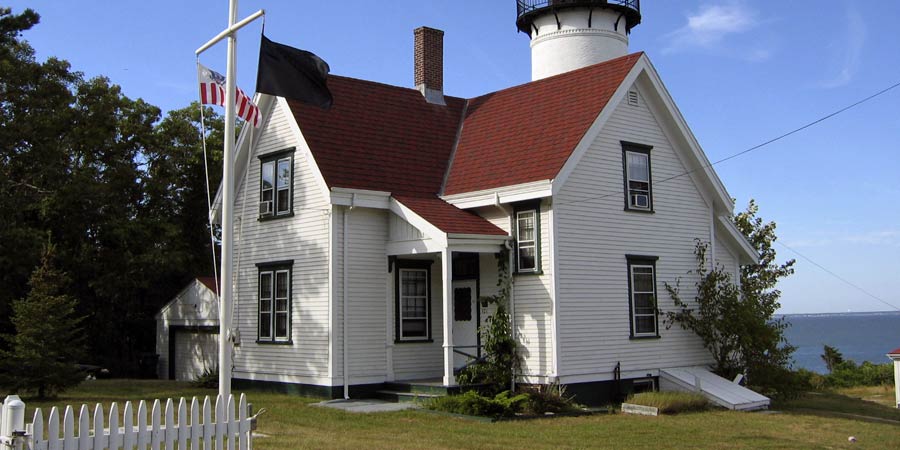 Today's excursion begins with a morning departure by ferry to Martha's Vineyard, a summer resort for New England's wealthy population. "Vineyarders", as the island's residents are known, are fiercely protective of the island's traditions and heritage, giving Martha's Vineyard the look and feel of a bygone age. The usual 'big business' franchises have yet to make an impression anywhere in the resort. A coach takes us on a tour of the island, introducing us to the main sights.
We travel to 'up-island', the sparsely-populated and sleepy towns to the west, and 'down-island', the busy and fashionable eastern half of the Vineyard, where Oak Bluffs, Edgartown and Vineyard Haven lure the rich and famous.
Day 4 - To the White Mountains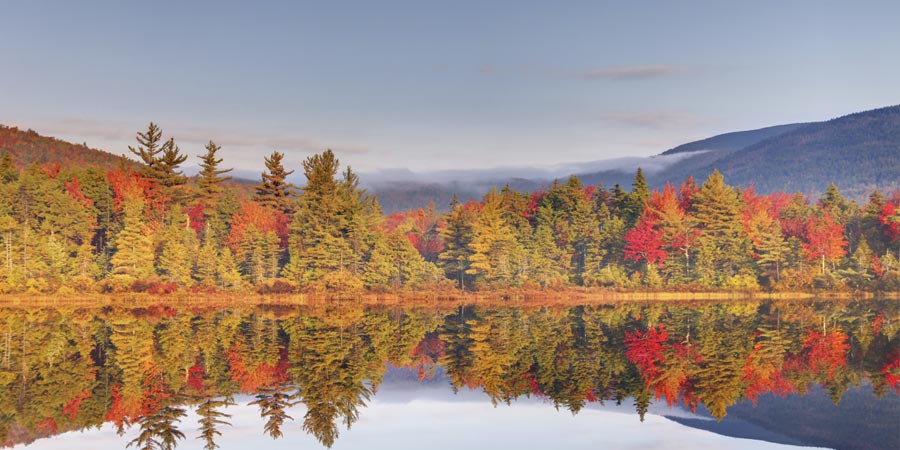 This morning we transfer to Boston, and join Amtrak's Downeaster service for the journey north. Named after the sailing vessels built by Maine's shipbuilders, the Downeaster takes us on a 116-mile journey through beautiful New England to Portland, Maine.
From here we continue by coach into the White Mountains, one of North America's most beautiful landscapes. On our way to Boston, we stop in Plymouth to discover the highlights of this historical town, including a replica of the Mayflower, the famous ship which first brought pilgrims to the New World.
Our journey takes us through Maine and New Hampshire during their golden season, as a breathtaking tapestry of colour, from deep, dark reds to delicate, pale yellows, lines the route. Later, we arrive in North Conway, where we spend three nights at the Residence Inn by Marriott, North Conway.
Day 5 - Mount Washington Cog Railway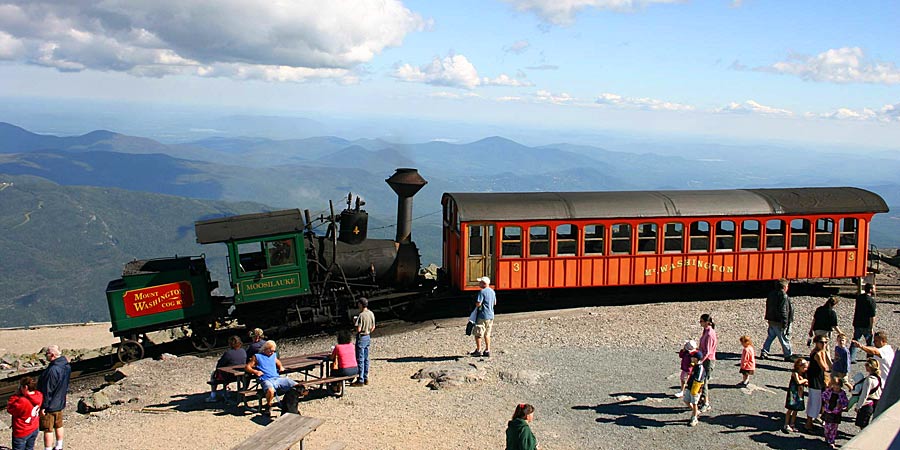 This morning we board the Mount Washington Cog Railway - the world's first cog railway. It opened in 1869 and climbs the 6,228ft (1,898m) up Mount Washington, the highest peak in the Eastern States. During the fascinating steam-hauled journey*, we enjoy a short stop at the summit to enjoy panoramic views of the surrounding White Mountain Range.
*Steam-hauled where possible. On occasion the three mile trip is made by bio-diesel locomotive.
Day 6 - The North Conway Scenic Railroad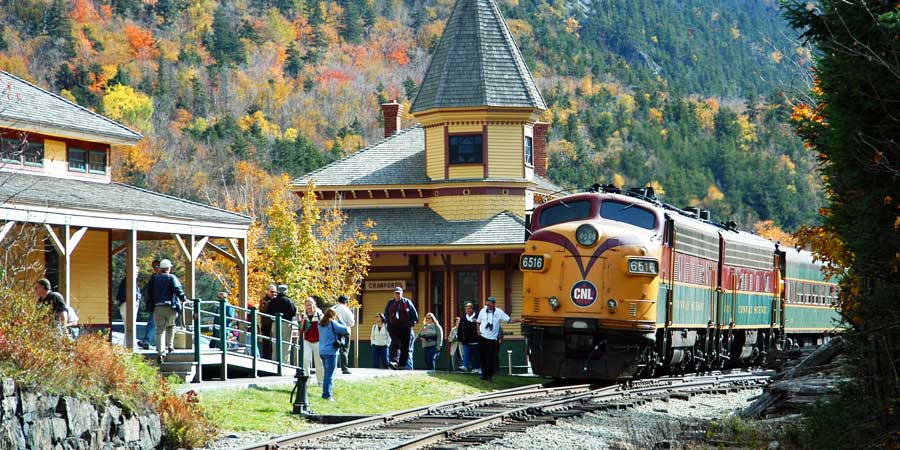 Today we enjoy a trip on board North Conway's Scenic Railroad 'Notch Train'. We relive the legend written in the annals of railroad history as we follow a route first taken by train over 132 years ago. We pass some of the finest natural scenery in New England as the train takes us through the spectacular scenery of Crawford Notch - past sheer bluffs, steep ravines, cascading brooks and panoramic mountain vistas.
The experience is truly breathtaking during the autumn season, as New Hampshire's scenery is covered in a stunning blanket of dark red, yellow and brown. We cross the Frankenstein Trestle and Willey Brook Bridge en route to Crawford Depot. Live commentary during the journey helps to give an insight into the history and folklore of the railroad and its route.
Day 7 - Via Salem to Boston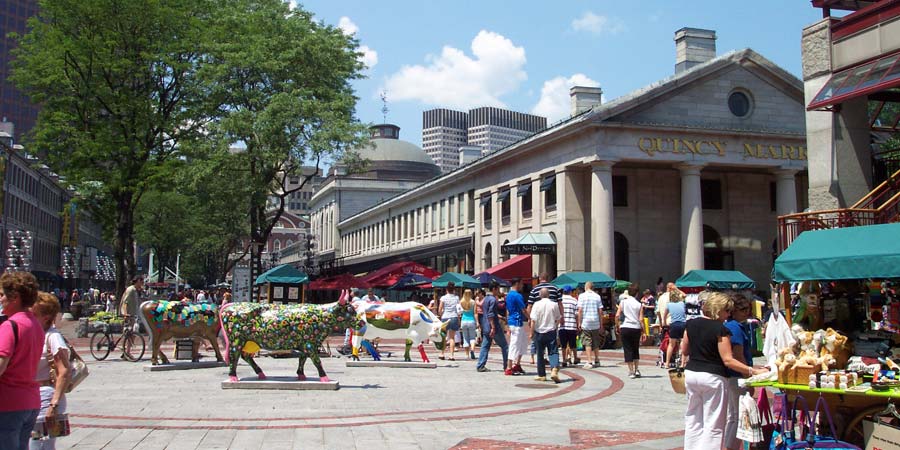 This morning we leave North Conway, travelling by coach on a scenic route through New Hampshire to Boston. During the journey we stop in the historic city of Salem, renowned for the infamous Salem Witch Trials, one of America's darker chapters that took place in the seventeenth century. On our arrival in Boston we check in to our hotel for a two-night stay. The rest of your day is free to explore Boston at leisure. The city's Public Gardens are the oldest in the USA and are a delight to stroll around, whilst the New England Aquarium is home to over 2,000 species of aquatic life, including sharks, seals and penguins. The JFK library has several exhibits dedicated to the city's most famous son. The city also has a wealth of museums and art galleries to visit.
Day 8 - Boston and the Freedom Trail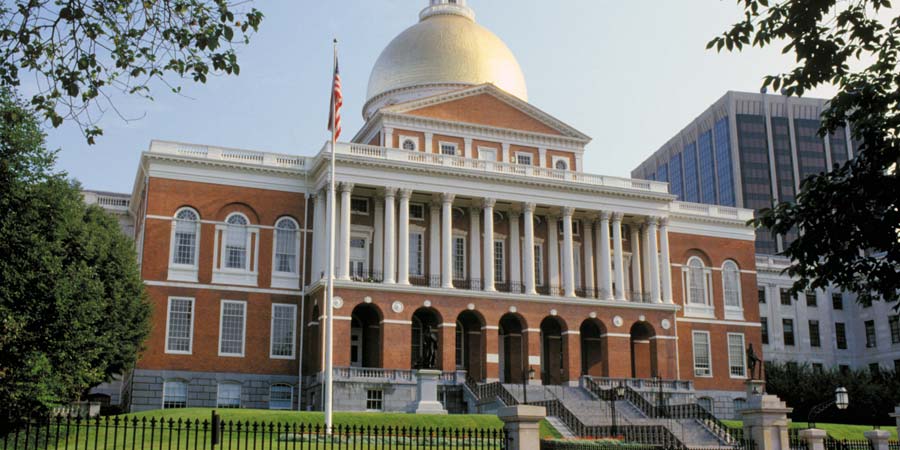 Today we enjoy a guided sightseeing tour of Boston, taking in the main sights of a city known for its 'old world' charm. Our tour takes in selected parts of the city's famed Freedom Trail. We travel through the Back Bay past the historic USS Constitution, to Copley Square and Beacon Hill, for an insight into stylish Boston's history.
This afternoon we make our way, by coach, to explore the surrounding area of Boston, including Harvard University, the oldest and most esteemed university in America, Cambridge, and Lexington.
Day 9 - Boston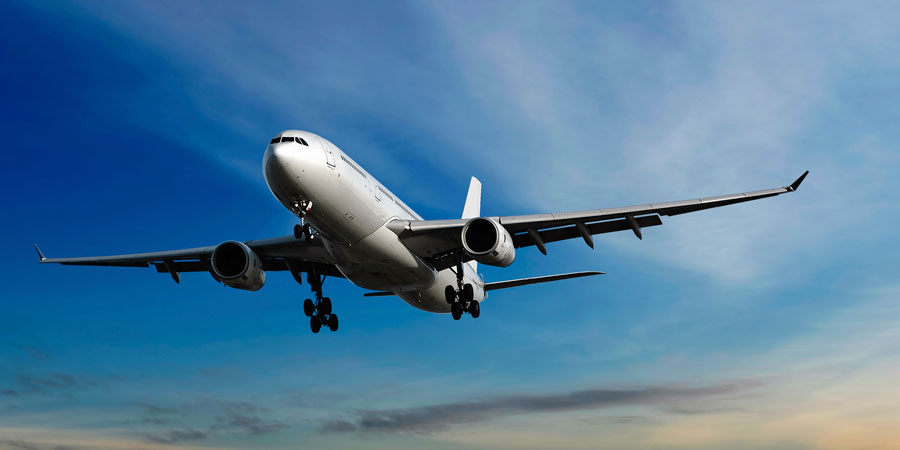 Today is the final day of your tour, and you are free to depart at your leisure. Boston airport is just 4 miles from your hotel.
Please note that outside of the main fall season (mid September - mid October), the fall foliage is unlikely to be as visible, however the attractions of the area are delightful at any time.
Please note
Please note that while every departure of this tour will feature the same excursions, the order may differ from that shown above.
Recommended Airport Arrival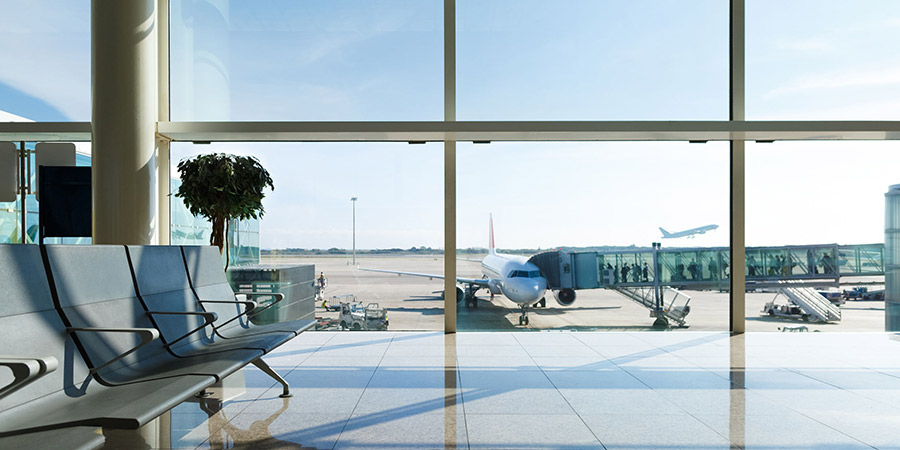 For this tour, we recommend you fly in to Boston Logan Airport (airport code BOS), which is approximately 74 miles from your first hotel. Our recommended departure airport is the Boston Logan Airport (BOS), which is approximately 4 miles from your final hotel in Boston.
Departure Dates
All prices are per person and assume full occupancy of the room.
Please always refer to the website for up-to-date prices and availability.
Trains
Amtrak Trains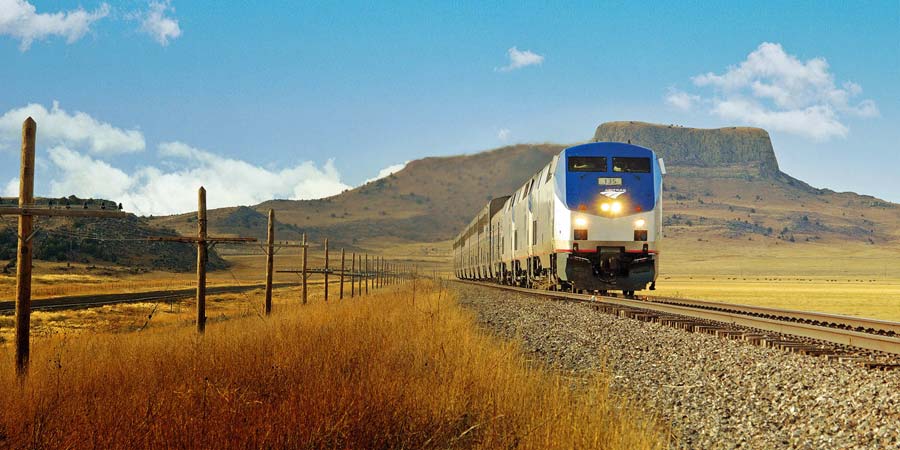 Amtrak trains provide the passenger rail services in the USA, and relaxing on board one of its comfortable long distance trains is simply the best way to discover this vast country, its great cities and ever-changing landscape.
On overnight journeys, accommodation is in a Roomette Cabin, which are comfortable but compact. Inside you have two comfortable reclining seats beside a large window, which convert to upper and lower berths at night. Each cabin has individual climate control, a fold down table, fresh towels and complimentary bottled water. WC, shower and washroom facilities are located at the end of each carriage. Roomettes are located on both the upper and lower levels of the double-deck carriages.
On some Amtrak trains a limited number of bedrooms are available at a supplement. These cabins have a daytime sofa that converts to a wide lower berth and a comfortable upper berth at night, and the added benefit of their own en suite shower, washbasin and WC. During daytime journeys we travel in comfortable seats with plenty of legroom. On tours involving journeys on overnight sleeper services, passengers enjoy a meal in the restaurant car if they are travelling during a mealtime. Passengers travelling during the day may purchase meals from the restaurant car where this service is provided. Many Amtrak trains also have Lounge, Dinette and Café cars where passengers can buy snacks, meals and beverages and take advantage of the comfy seating.
Amtrak's Downeaster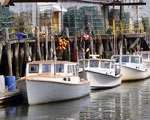 Named after the sailing vessels built by Maine's shipbuilders in Colonial times, the Downeaster takes us on a 116-mile (187 km) journey through beautiful New England from Boston, Massachusetts to Portland, Maine.
Mount Washington Cog Railway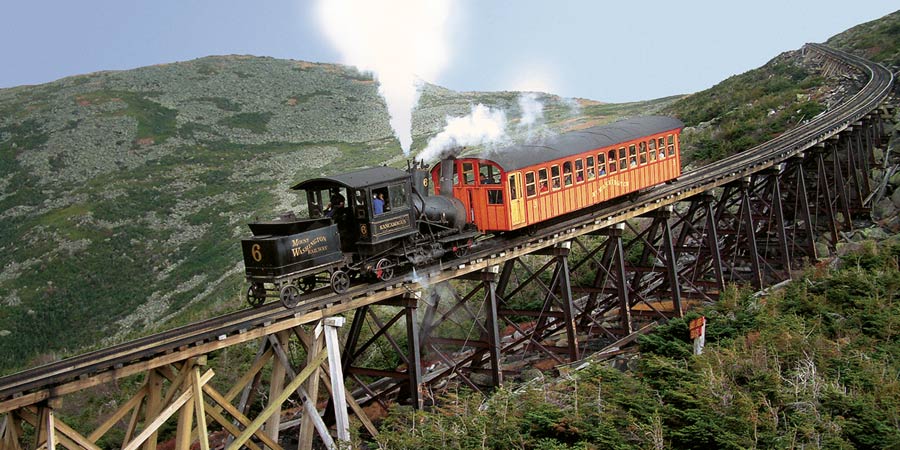 First taking passengers to the summit in 1869, the Mount Washington Cog Railway in New England is the oldest mountain railway in the world. The journey to the top of the 6,288-feet Mount Washington still runs with its vintage steam engines and replica coaches, though on occasion the three mile trip is made with a bio-diesel locomotive. There is a gift shop, a restaurant and a fascinating museum all on site.
North Conway Scenic Railroad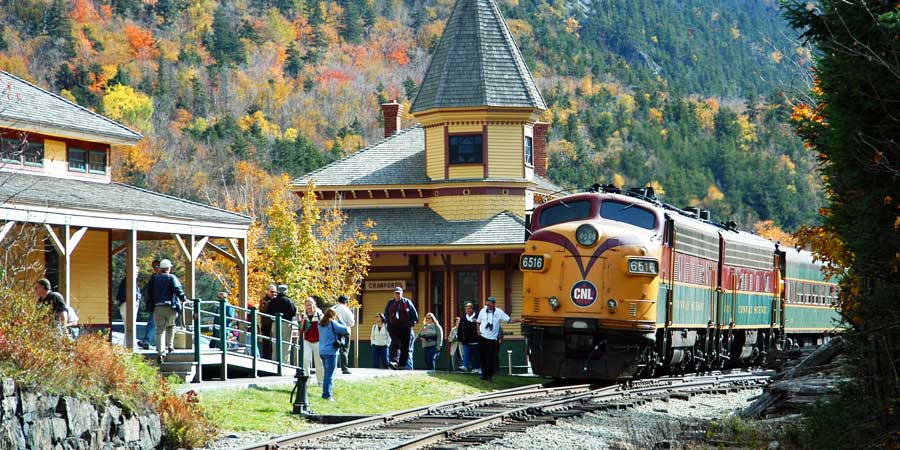 Services began running from North Conway in the early 1870s, but passenger trains ceased in 1961. However, it re-opened as a tourist railway in 1974, now offering two main routes from the imposing station, a listed building. Passengers can enjoy the Mount Washington Valley countryside and surrounding White Mountains on journeys between Conway and North Conway. The other route takes passengers through Crawford Notch, where more panoramic mountain vistas can be seen. The North Conway Scenic Railroad offers a range of luxury rolling stock, such as the observation coach, and a Pullman.
Hotels
Revere Hotel, Boston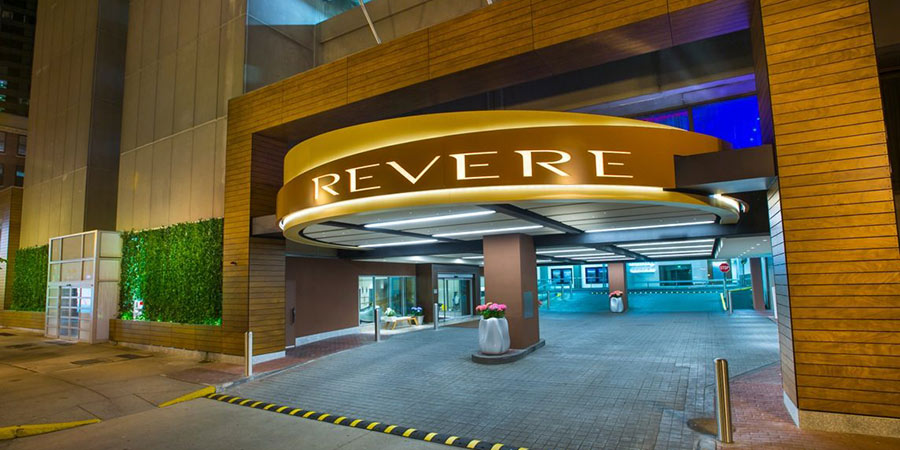 The 4-Star Revere Hotel is situated in the lively theatre district of Boston. Contemporary rooms include free Wi-Fi, a television, tea & coffee making facilities as well as complimentary designer toiletries. The hotel also boasts a 24-hour fitness centre and rooftop pool (weather dependent). There's also a restaurant serving locally-sourced food and a poolside cocktail bar.
ShoreWay Acres Inn, Falmouth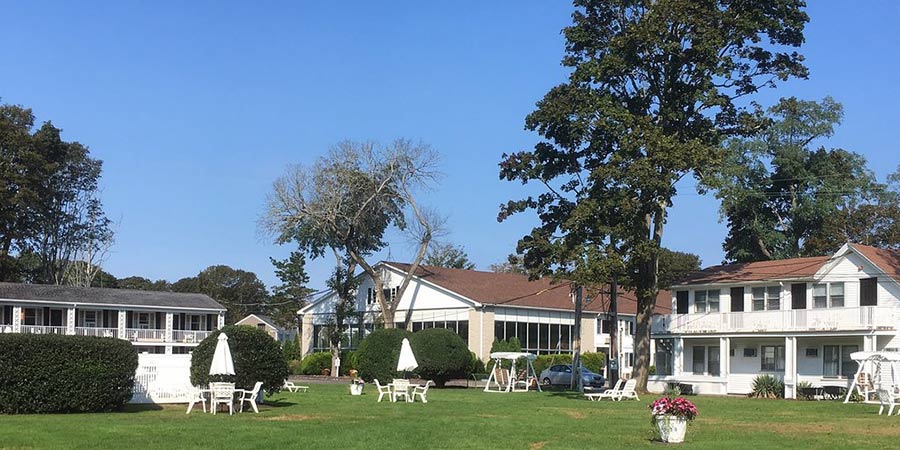 Set in a secluded position on one of Falmouth's most historic streets, the ShoreWay Acres Inn is just a few minutes walk from the idyllic Surf Drive Beach. The family-run hotel has indoor and outdoor swimming pools, and within its spacious grounds you'll find a croquet lawn and badminton court. Within a few minutes of the hotel you will find 'restaurant row', offering a wide choice of dining options. All guest rooms have individual air conditioning and feature a telephone, television, refrigerator, tea and coffee making facilities and a hairdryer.
Fox Ridge Resort, North Conway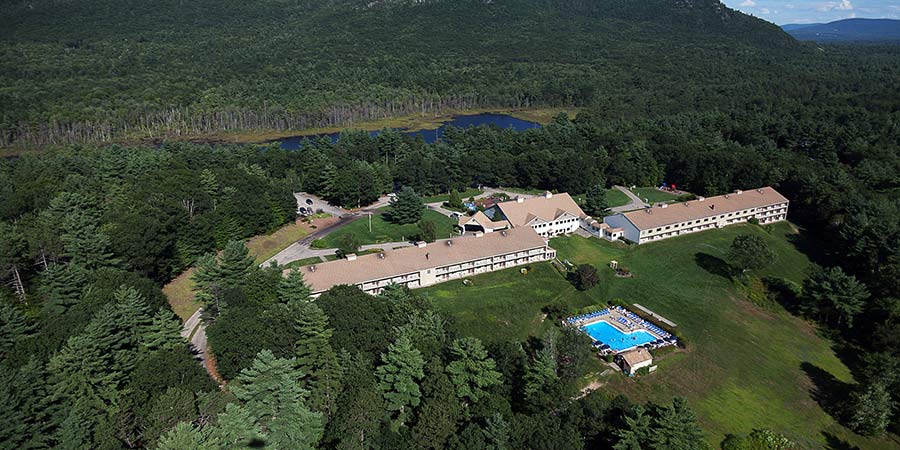 The 3-Star Fox Ridge resort is situated in the quiet town of North Conway in the heart of the White Mountains region, and offers incredible views across the rugged landscapes. The hotel is located on 30 acres of stunning land, and boasts indoor and outdoor swimming pools, a whirlpool and a private nine-hole golf course, making it the perfect spot for relaxing.

The comfortable guest rooms feature traditional décor, and are equipped with a television, refrigerator, coffee maker and Wi-Fi access.

Upgrades

We offer a selection of upgrades and 'add-ons' designed to help you make the most of your holiday - and make it even easier!

This page was printed from

www.greatrail.com/us/tours/new-england-in-the-fall/#ESC20

on 6 August 2020.

Call

01904 521 936

to discuss your holiday

© Copyright 2020. Great Rail Journeys