01904 521 936
Open 7 Days a Week
Delights of the Danube
Sail on the beautiful Danube, discovering different countries and experiences.
On this marvellous cruise, experience the magic of the blue Danube from the elegance of Imperial Vienna, to the twin cities of Buda and Pest.
Step back in time to the eras of the Ottoman Empire and the Kingdom of the Habsburgs, all whilst enjoying the surroundings of your ultra modern and comfortable cruise ship. There are also lots of included opportunities to taste the specialties of each region you sail through, creating a cruise that is a real treat for all the senses.
The itinerary for your journey
Tour highlights
7-night cruise on board the Amadeus Queen or Silver II
Budapest
Bratislava
Vienna
Salzburg and Austrian Lake District
Dürnstein
Melk Abbey
Regensburg
Day 1 - To Budapest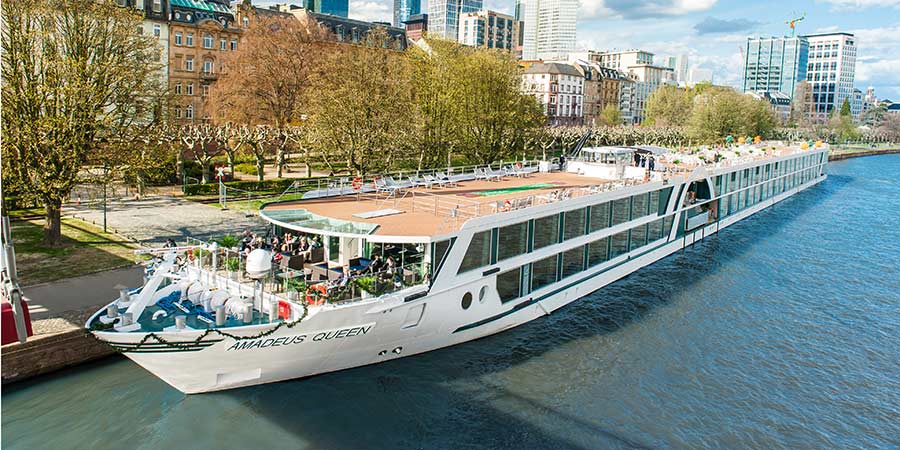 After your flight to Budapest you will make your way to your ship, the Amadeus Queen or Silver II*. We meet the Amadeus Queen or Silver II and are welcomed with a cocktail in the lounge before dinner. Later take in the illuminated sights as we sail around the city. We are also treated to a performance from a local Hungarian folk band in the lounge.
*Embarktion on your ship is from 4pm-5pm
Day 2 - Discovering Budapest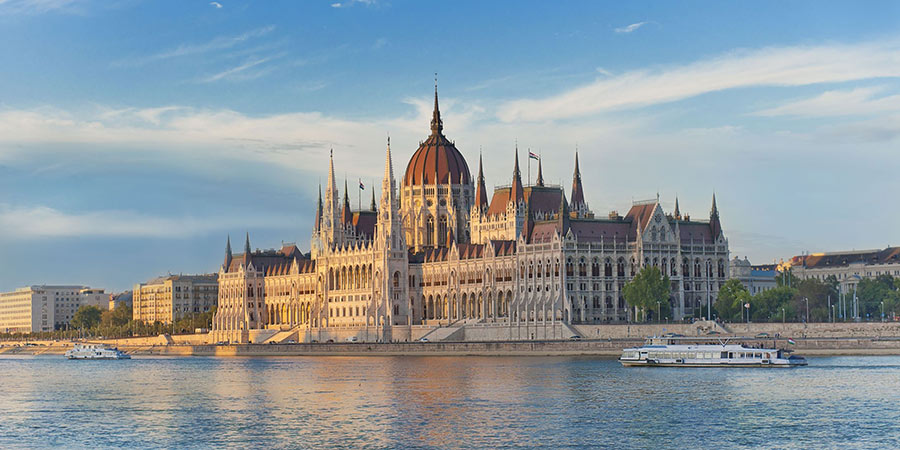 This morning we enjoy a guided coach and walking tour, introducing us to Budapest's main sights. We pass impressive buildings and monuments on both sides of the Danube, including the neo- Gothic Parliament building, the magnificent State Opera House and St Stephen's Basilica, Budapest Castle, Matthias Church and Fishermen's Bastion. We return to the ship for lunch, after which you have some free time before we begin cruising to Bratislava, passing through the splendid Danube Bend along the way. This section of the river has a long and fascinating history and from the sun deck or panoramic windows in the bar, you'll be able to see castle ruins, churches, pretty houses hidden in the hills and dense forests, all soaked in the golden glow of twilight.
Day 3 - Arrival in Bratislava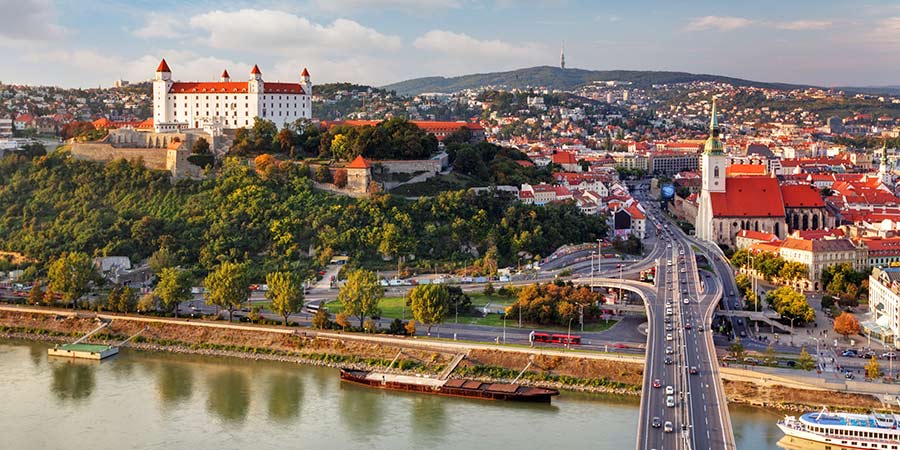 Your morning is at leisure aboard before we moor up early this afternoon. After lunch, we set out on a guided coach and walking tour of the Slovakian capital. Located in the foothills of the Carpathian Mountains, Bratislava straddles the Danube which neatly divides the city into two parts; the Baroque Old Town (Stare Mesto) and the new city. This picture-postcard destination boasts historic Gothic buildings, several universities, a wealth of museums and galleries, and a refreshing cosmopolitan atmosphere. The historic centre features delightful cobblestoned roads, pedestrianised plazas, 18th-century rococo buildings and street cafés galore. Following our excursion, you have plenty of free time to explore.
Day 4 - The history and music of Vienna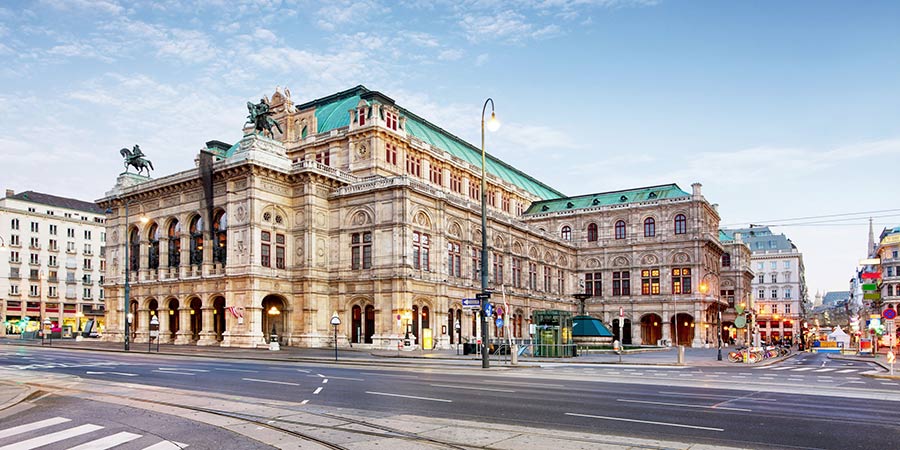 After a calm night of cruising, we arrive into glorious Vienna for a sightseeing tour. This is a chance to relish in Austria's Imperial heritage, one full of tradition and rich in architectural, artistic and musical heritage. You'll see many of Vienna's most ornate buildings, including the impressive Opera House - one of the leading opera venues in the world, as well as the grand Parliament Building. Tonight a real treat awaits us. After dinner we are joined by musicians from the Vienna Philharmonic Orchestra for a private recital. Be whisked away by the music and immerse yourself in this singularly exceptional experience.
Days 5-6 - Melk Abbey & Salzburg or the Austrian Lake District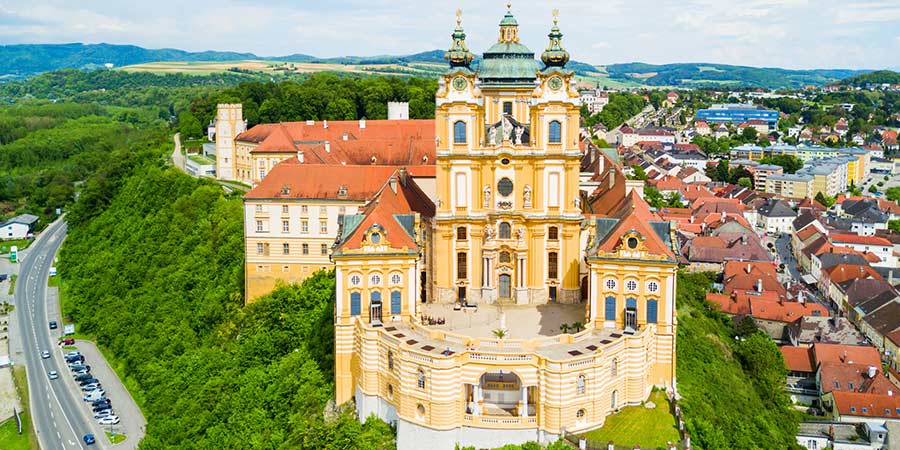 Today we reach Austria's Wachau Valley, a famous wine-making region. We arrive in the idyllic village of Dürnstein where you have time at leisure. As we sit down to lunch on board, we begin cruising along the picturesque Wachau Valley, an extremely scenic area with green valleys and vineyards rising up from the river, picturesque riverside towns, and commanding fortresses with sweeping views. We then journey by coach to Melk Abbey, enjoying entrance to this 11th-century Benedictine Abbey which stands on a rocky outcrop overlooking the Danube. It is also home to the Abbey Church, considered one of the most beautiful Baroque churches north of the Alps.
On Day 6 we disembark in Linz this morning, where you have a choice of excursions. You could head further into the countryside for a day spent amidst the spectacular scenery of the Austrian lakes. Make stops at UNESCO listed Hallstatt, one of Austria's most photographed villages thanks to its traditional pastel-coloured houses, Hallstättersee Lake, and Mondsee. This pretty town is set on the lake of the same name and its most famous sight is the 15th-century parish church, which featured in the wedding scenes of 'The Sound of Music'. Otherwise, travel by coach to Salzburg, via Mondsee, one of Austria's most famous cities and known as the birthplace of Mozart. A guided sightseeing tour reveals the city's internationally renowned Baroque architecture, a well-deserved UNESCO World Heritage site. We rejoin the ship in Passau.
Days 7-8 - Regensburg and homeward bound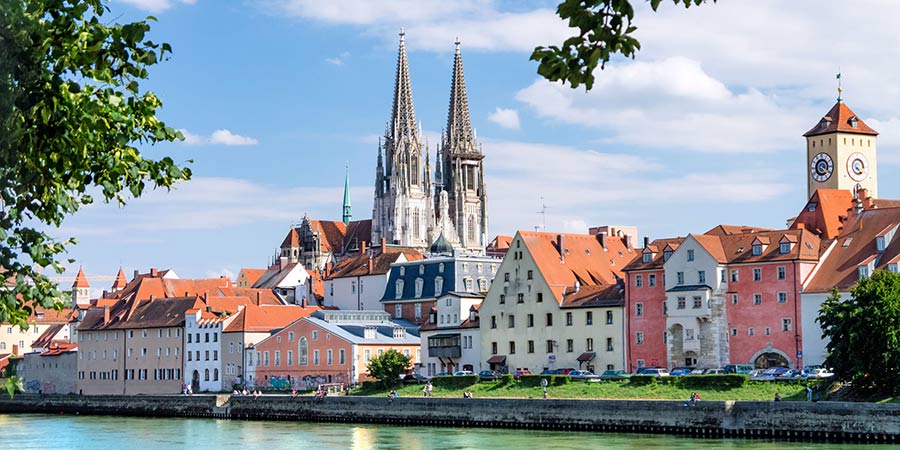 Regensburg is our port of call this morning, which we explore on foot. This medieval town contains many buildings that testify to its history as a trading centre which had a huge infl uence on the whole region from the 9th century onwards. Back on board tonight, we attend the captain's gala dinner, a chance to don our evening wear and celebrate our cruise experience.
On Day 8 after breakfast, we disembark* in Passau and transfer to Munich airport (dependent on departure time) for your flight back home.
*Disembarktion from your ship is by 9am
Recommended Airports
For this tour, we recommend arriving to Budapest Airport (BUD). which is approximately 14 miles from your start point. For this tour, we recommend departing from Munich Airport (MUC). where you will be transfered from your end point (dependent on flight departure time).
Visa Requirements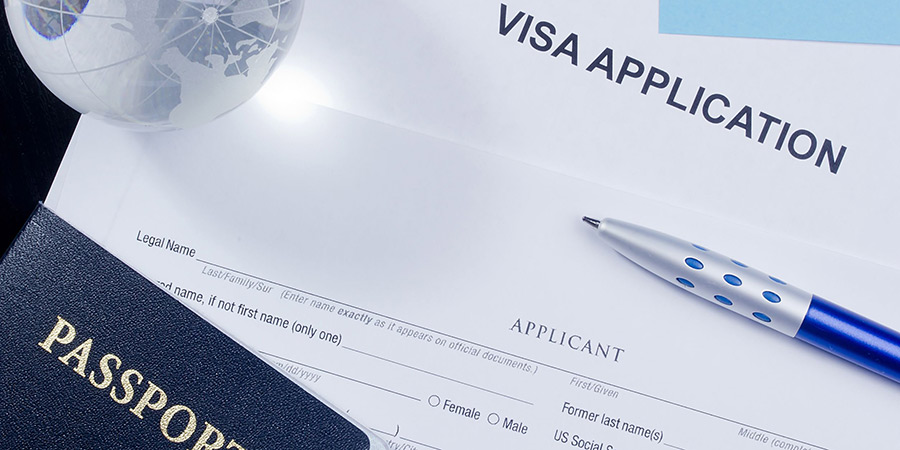 It is your responsibility to check and fulfil the passport, visa, health and immigration requirements applicable to your itinerary. We do not accept any responsibility if you cannot travel, or incur any other loss because you have not complied with any passport, visa, immigration requirements or health formalities. You agree to reimburse us in relation to any fines or other losses which we incur as a result of your failure to comply with any passport, visa, immigration requirements or health formalities.
Departure Dates
All prices are per person and assume full occupancy of the room.
Please always refer to the website for up-to-date prices and availability.
Trains
Hotels
Ships
MS Amadeus Queen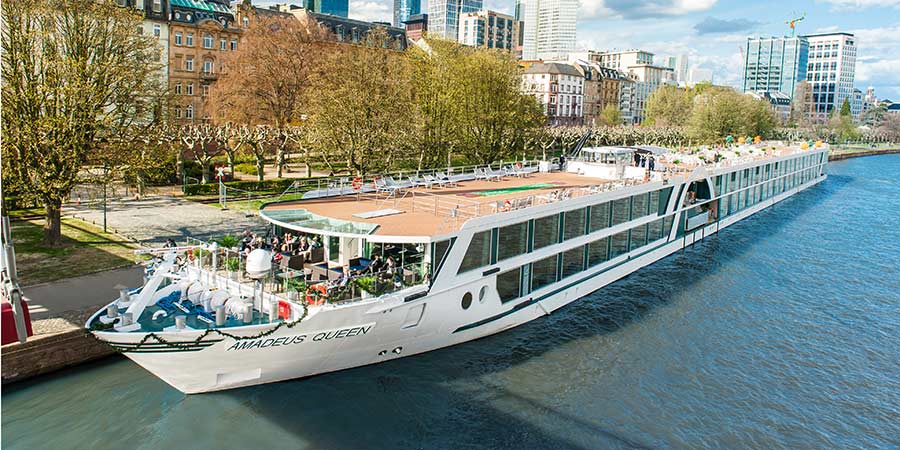 Sleek, elegant and comfortable, the MS Amadeus Queen is an excellent river going vessel, offering one of the finest ways to discover the stunning rivers of Europe. Well-maintained facilities, superb service and tasteful cabins all combine to make passengers' time on board the Amadeus Queen a delight. Enjoy the serene scenery as it passes by, through specially designed floor-to-ceiling windows or perhaps from the Sun Deck at the top of the boat, as you relax on loungers and deck chairs with your fellow travellers.
Across the four decks, the ship has a range of amenities available to passengers including a restaurant, a panorama-bar and a fitness room. A recent addition has seen an indoor pool installed at the rear of the boat. Each room has a television, an en suite bathroom, a mini bar and a hairdryer, while the suites enjoy a walk-out exterior balcony as well.
MS Amadeus Silver II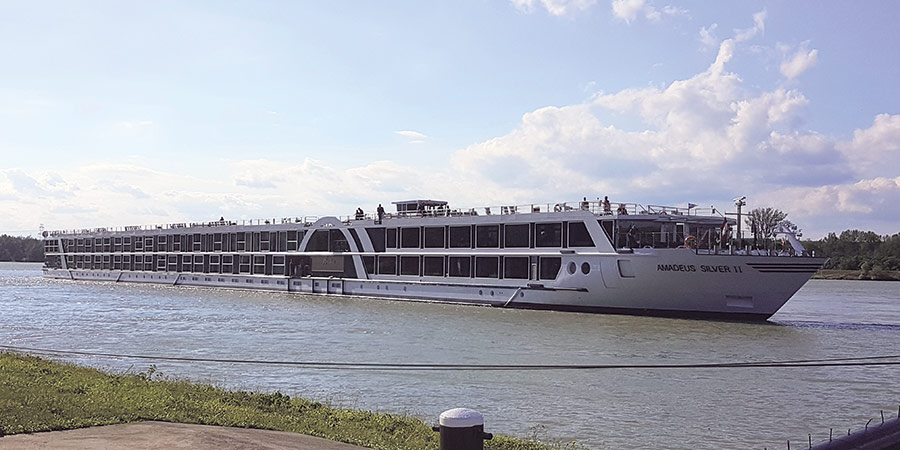 Designed with the express purpose of navigating Europe's finest waterways, the MS Amadeus Silver II offers a superb cruising experience. In many ways a floating hotel, the Amadeus Silver II truly makes the most of the rivers it sails upon, combining comfortable and tasteful interiors, with the tranquil beauty of the scenery outside. Run by a friendly crew who place your requirements above all else, your time aboard this special vessel should be as carefree and relaxed as possible.

This ship is made up of 4 decks, and features a number of facilities including an international restaurant, a panoramic bar, a quiet lounge area, a fitness suite and a salon. On the Sun Deck, there are loungers and deck chairs, perfect for sitting and socialising with fellow passengers. Each well- appointed cabin features a television, a walk-in wardrobe, an en-suite toilet, a hairdryer and a minibar.

Upgrades

We offer a selection of upgrades and 'add-ons' designed to help you make the most of your holiday - and make it even easier!

This page was printed from

www.greatrail.com/us/tours/five-star-danube-cruise-fly-and-cruise/#DLZ20

on 5 August 2020.

Call

01904 521 936

to discuss your holiday

© Copyright 2020. Great Rail Journeys