01904 521 936
Open 7 Days a Week
Jungfrau Express & Rhine Cruise
Climb to the highest railway station in Europe and uncover the majesty of the Rhine.
Before you set sail on the magical waters of the Rhine, venture to the top of Europe on the Jungfrau Railway to Jungfraujoch, the continent's highest railway station. Experience the majesty of the Swiss Alps by rail, as the mountains serenade you with spectacular views across the peaks below.
The itinerary for your journey
Tour highlights
Stay in beautiful Interlaken, set between the idyllic lakes of Thun and Brienz, surrounded by striking mountains and rolling Alpine meadows
Journey on the magnifi cent Jungfrau Express to Jungfraujoch, Europe's highest railway station
Time at the summit of the Jungfrau Mountain with its spectacular views and impressive Ice Palace
Heidelberg, Speyer, Rüdesheim, Koblenz, Cologne and the Rhine Gorge
Amsterdam and the Medemblik Steam Train
The Lower Rhine and the Drachenfelsbahn
Days 1-2 - To Interlaken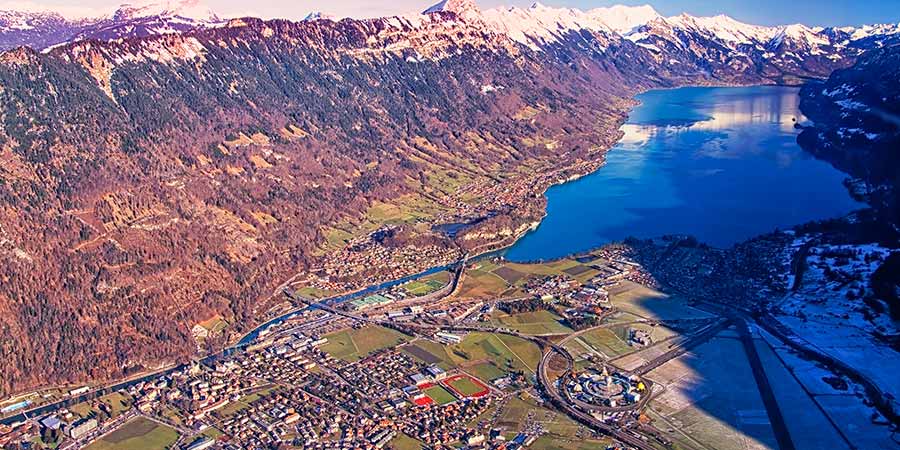 Meet your Tour Manager at our departure office in London St Pancras to board the Eurostar service to Paris. From here, we continue to Strasbourg or Colmar (departure dependent) where we overnight. On Day 2 we continue to Interlaken by rail, we check into our hotel, the 4-Star Hotel Metropole, arriving in time for dinner. You may wish to head out on an evening stroll into the town. Interlaken is set between lakes Thun and Brienz, and the beauty of the surrounding mountains is on full display as they stand guard over the calm waters below.
Day 3 - Journey on the Jungfrau Express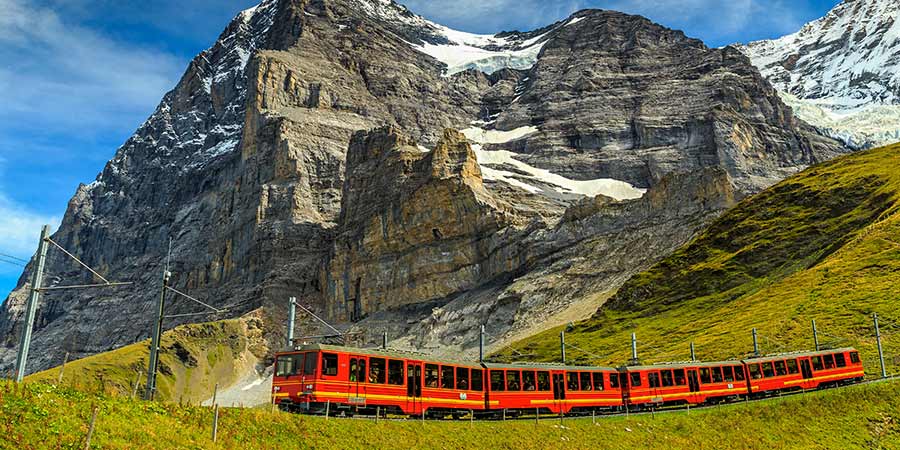 We begin today's journey travelling along the Bernese Oberland Railway. Trundling through the foothills of the Alps from Interlaken to Lauterbrunnen, we pass flower-filled pastures and pretty villages. We then join the Wengernalp Railway, continuing our ascent through ever-changing scenery to Kleine Scheidegg. Here we join the Jungfrau Railway.
Climbing further from Kleine Scheidegg, the train arrives at Jungfraujoch, the 'Top of Europe', situated 11,332 feet above sea level. You have plenty of free time at the summit to explore the Ice Palace and its many sculptures.
Day 4 - Boarding your ship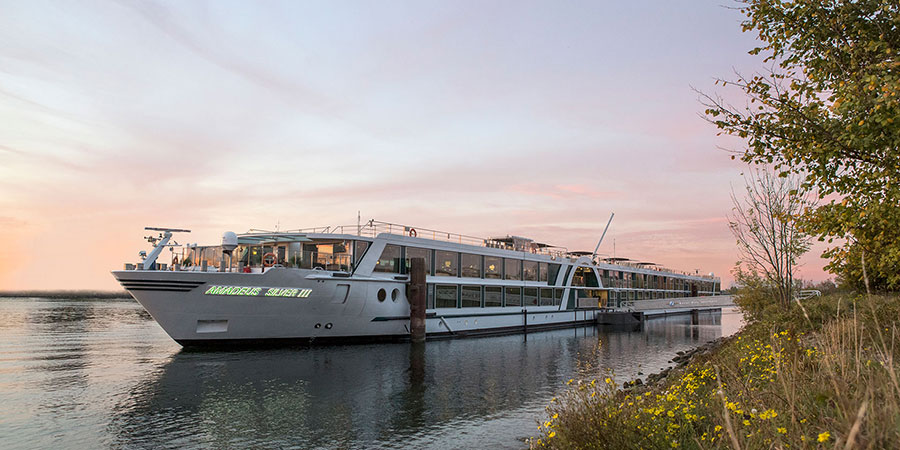 We depart Interlaken today, travelling to Basel by rail, where you'll be met by a Great Rail Journeys representative who will escort you to the ship, the Amadeus Silver III. This evening, we enjoy a welcome cocktail before a delicious Swiss themed meal.
Day 5 - Strasbourg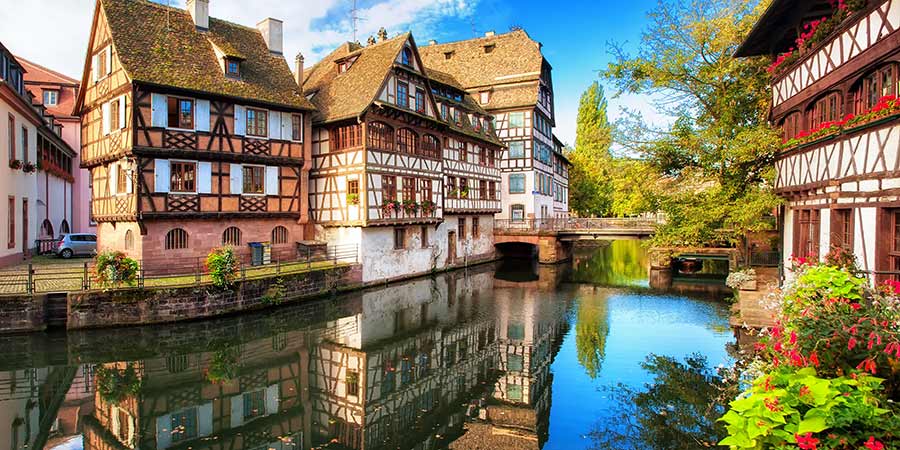 Our vessel sails into the charming French city of Strasbourg today. Strasbourg's position on the German-French border has seen it change hands between the two nations frequently throughout history. Because of this, Strasbourg represents the best of both cultures, with colourful half-timbered houses and cobbled streets.
You have two choices here. Your first option is a city tour of Strasbourg, uncovering its charm and history. Your second choice sees you travel along the Schwarzwaldhochstraße into the famous Black Forest, passing through stunning fairytale panoramas.
Day 6 - Speyer and Heidelberg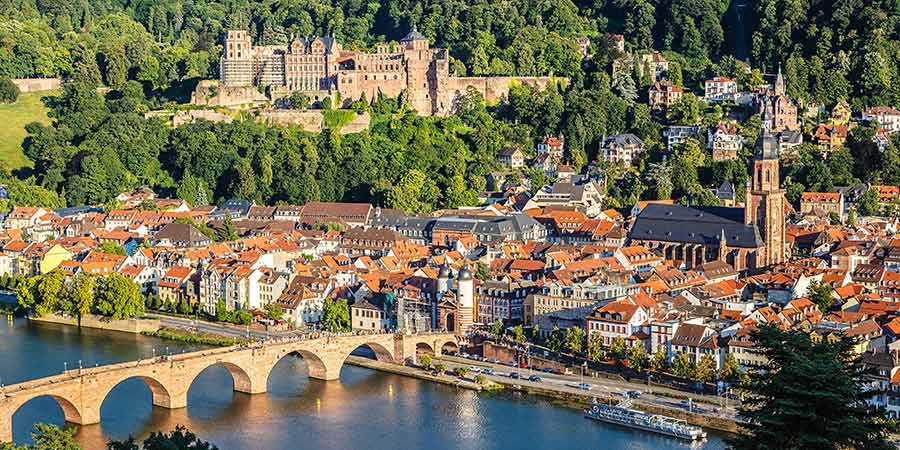 We arrive in Speyer this morning, where there's free time to explore. This town is home to one of the largest privately-owned collections of vehicles in the world, the Technik Museum Speyer. Featuring an entire jumbo jet, army vehicles, emergency vehicles, a submarine and much more, this museum is a treasure trove of vehicular delights and is well worth a visit.
Later in the afternoon, we have an excursion to the delightful university town of Heidelberg where we are treated to a guided tour. Heidelberg is famous for a magnificent ruined castle that stands guard over the riverbanks, proudly looking over the town below.
Day 7 - Rüdesheim and the Rhine Gorge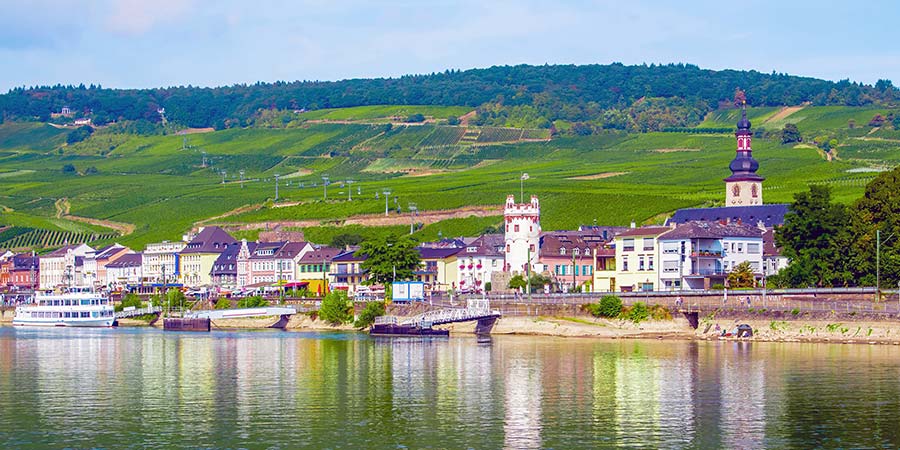 We sail into the classic German town of Rüdesheim am Rhein, known for its formidable wine production, especially of the dry Riesling variety. Perhaps walk along the river during your free time here this morning, before our ship departs for Koblenz.
This afternoon includes one of the highlights of the tour as we pass through the glorious Rhine Gorge, one of the most beautiful sections of the river and a UNESCO World Heritage site. Sheer banks rise up, towering over the river below, covered in deep forests and miles of green vineyards, lending an almost ethereal feel to the waterway.
Our lunch today sees us tuck into a wonderful themed buffet with a suckling pig as the striking centrepiece, and several smaller dishes from this part of the world. We sail this evening into the enchanting city of Koblenz; you may wish to visit one of the famous wine taverns here.
Day 8 - The Lower Rhine and the Drachenfelsbahn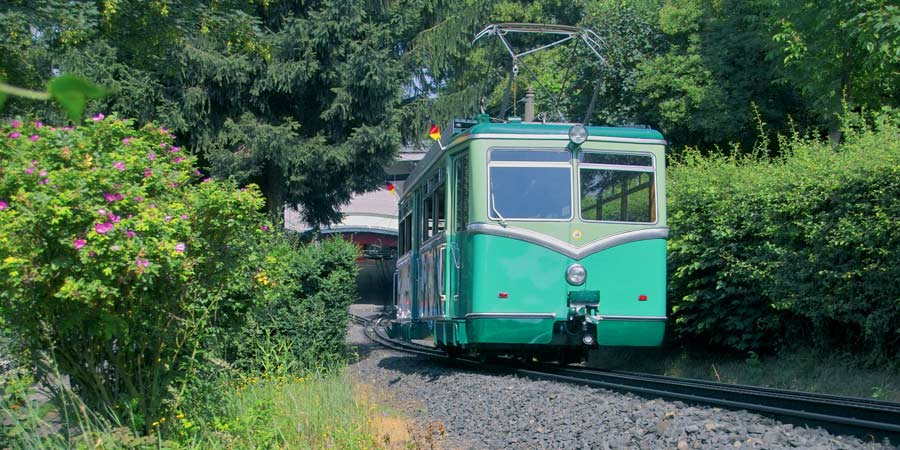 After an evening in Koblenz, we depart and discover the marvellous Lower Rhine, a stretch of river characterised by lush green meadows and postcard villages.
Our Cruise Director provides us with the history of this area, and highlights points of interest. In the afternoon, we dock in Koenigswinter, where we embark on a journey on the Drachensfelbahn railway. This rack railway rises into the mountains and high into the forests for wonderful views across the Rhine- Westphalia region of Germany.
Day 9 - Cologne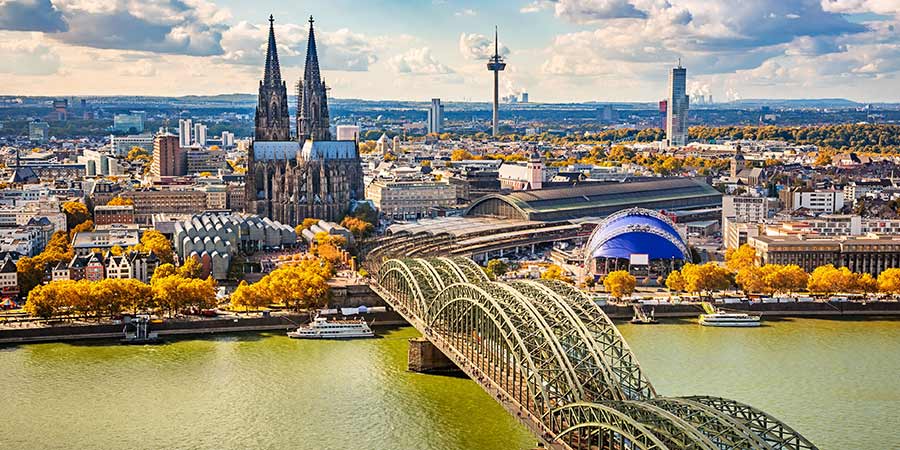 Arriving into Cologne this morning, we venture forth into this vibrant German city on a walking tour. We visit the resplendent cathedral, a centuries-year-old building which survived 14 aerial hits during bombing across the Second World War. We also wander through the many bustling squares, labyrinthine streets and see Romanesque town-houses.
Tonight is an opportunity to dress up in our finest as we enjoy a Gala dinner with the captain and crew.
Day 10 - Amsterdam and the Medemblik Steam Train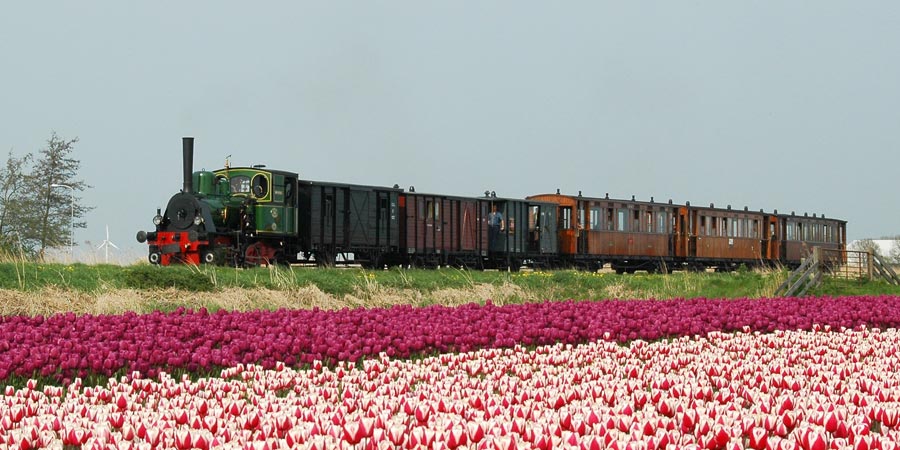 We arrive in Amsterdam this morning where we have a choice of two excursions, the first is a city tour of Amsterdam. One of the most popular of all the European cities, Amsterdam is as modern as it is historic, as young as it is old. From idyllic canals and large parks to contemporary art galleries and futuristic architecture, this is a city that boasts something for everyone. The second option is an excursion to Hoorn where we board the splendid Medemblik Steam Train and enjoy a nostalgic trip through enchanting Dutch scenery.
Day 11 - Homeward bound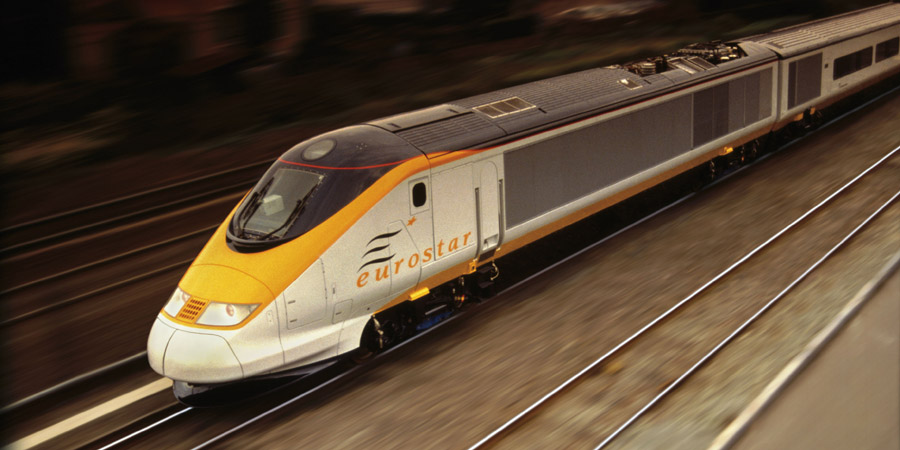 After a buffet breakfast, we disembark the ship and here your cruise concludes. Make your way back to the railway station with your Tour Manager to board your train back to London St Pancras.
Recommended airports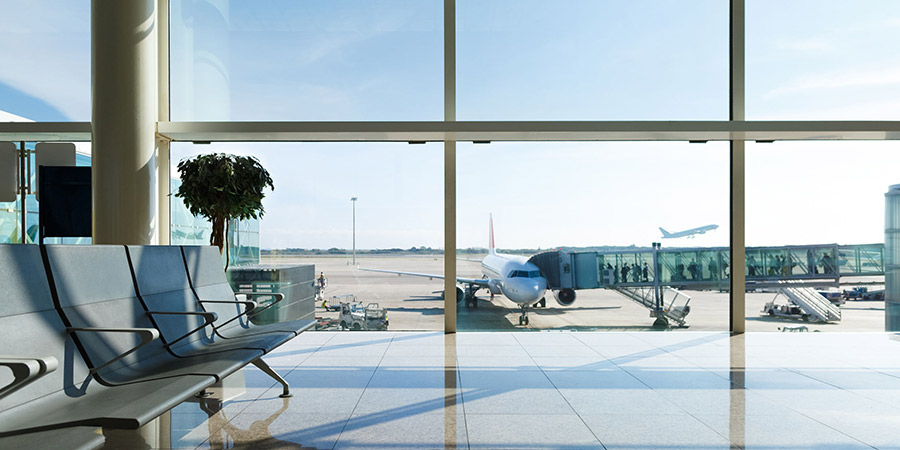 For this tour, we recommend arriving to, and departing from, London Gatwick or London Heathrow airport (LGW or LHR). London Gatwick is approximately 30 miles from your start and end point, and London Heathrow is approximately 19 miles from your start and end point.
Visa Requirements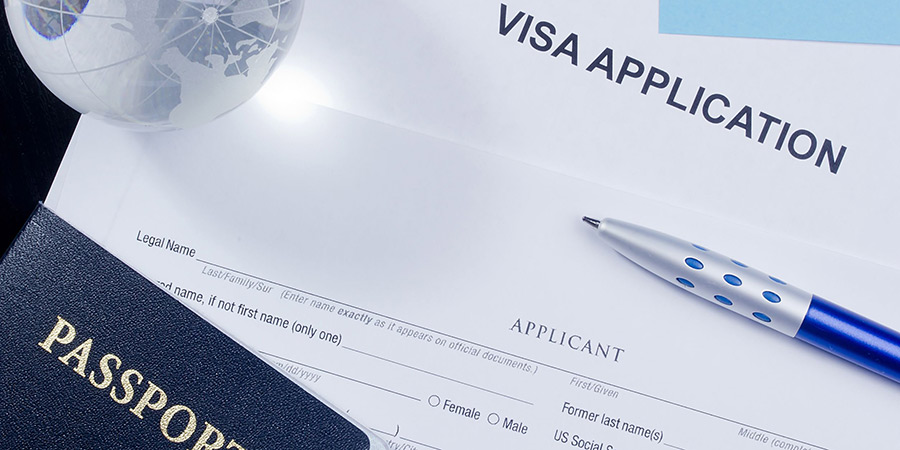 It is your responsibility to check and fulfil the passport, visa, health and immigration requirements applicable to your itinerary. We do not accept any responsibility if you cannot travel, or incur any other loss because you have not complied with any passport, visa, immigration requirements or health formalities. You agree to reimburse us in relation to any fines or other losses which we incur as a result of your failure to comply with any passport, visa, immigration requirements or health formalities.
Departure Dates
31 May 2020
From

$5,175

10 June 2020
Please call
24 June 2020
From

$5,420

28 June 2020
From

$4,475

25 August 2020
From

$4,340

29 August 2020
From

$6,195

29 September 2020
From

$3,595

17 October 2020
From

$3,395
All prices are per person and assume full occupancy of the room.
Please always refer to the website for up-to-date prices and availability.
Trains
Eurostar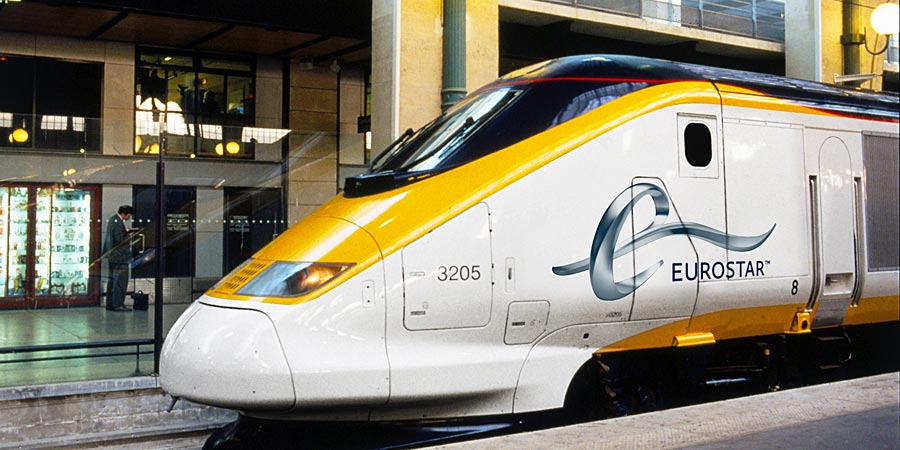 The high speed Eurostar trains link St Pancras International in London with Paris and Lille in France as well as Brussels in Belgium.
Eurostar's Standard Class coaches feature two seats on either side of the central aisle, most of which is arranged in an 'airline' seating configuration with drop down tray tables. There are two tables for four per carriage. Passengers travelling in Eurostar Standard Class coaches can take advantage of the Bar-Buffet which sells a range of snacks, meals, hot and cold drinks - including Champagne!
The highest class of Eurostar travel available for leisure customers is Standard Premier Class. In your dedicated Standard Premier carriage you'll find a less dense seat configuration, meaning the seats are larger and you have ample space to relax and stretch out. As part of the service you'll enjoy complimentary drinks and refreshments, served at your seat by friendly, helpful waiting staff.
For the class of travel used on your chosen tour, please refer to the 'What's Included' section of the tour page.
Jungfrau Railway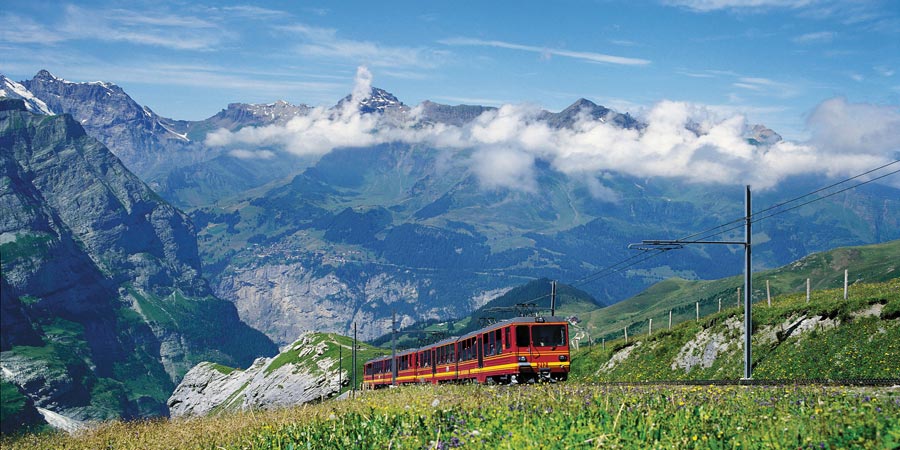 The wonderful train journey up to Jungfraujoch is the highlight of a number of our holidays and includes travel on the Bernese Oberland Railway, the Wengernalpbahn and the Jungfrau Railway. Providing visibility is good, passengers not only enjoy spectacular views from Jungfraujoch, but also throughout the journey itself. The sections that follow describe each stage of this journey in turn.
For customers starting in Meiringen, our journey begins as we travel along the valley to picturesque Lake Brienz, before closely following the lake's northern shore through the village of Brienz to Interlaken.
TGV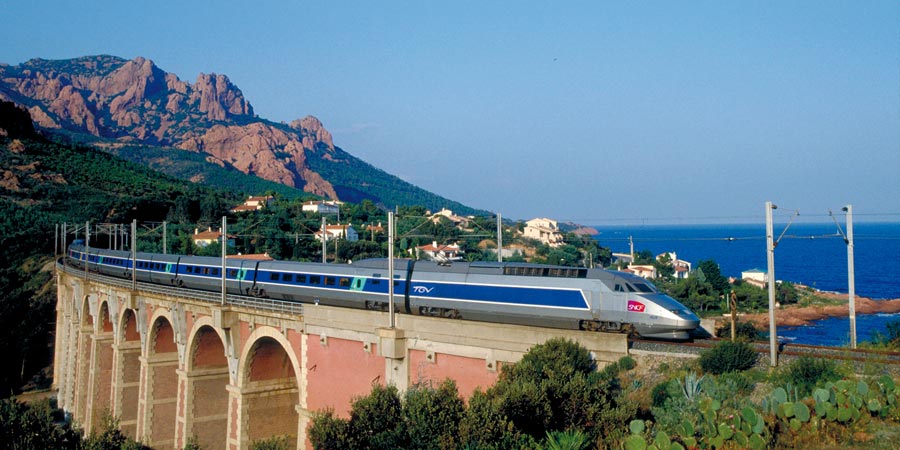 Introduced in 1981, France's TGV (Train à Grande Vitesse) was the original European high-speed train. Linking Paris with Lyon, the new service revolutionised train travel and meant that travelling by air over medium and short distances was no longer seen as the best option, even for business travel.
The network has expanded rapidly and today these sleek, stylish trains offer links to over 60 destinations throughout France. Operated by SNCF, the French national rail operator, TGV trains travel over specially-constructed high speed lines. The trains can achieve speeds of up to 186mph (300km/h) on most long distance routes and 200mph (320km/h) on the new TGV Est line, which links Paris with Strasbourg, Luxembourg and Basel. With the exception of shorter journeys, TGVs almost always have an on-board buffet car, serving a selection of drinks and light refreshments.
Hotels
Hotel Metropole, Interlaken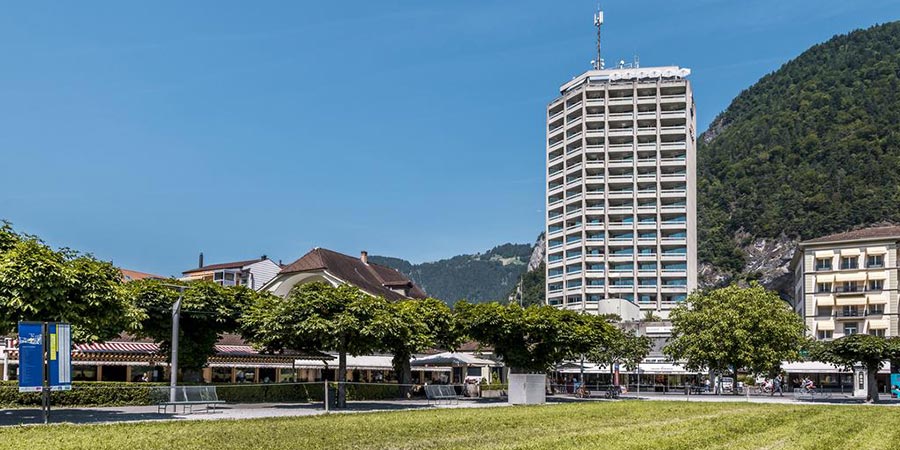 The 4-Star Hotel Metropole is ideally located in the centre of Interlaken, on the main street, lined with chic boutiques. The hotel offers very spacious public areas, and from the higher floors magnificent views of the Jungfrau.

The hotel has two restaurants, the Bellini on the 4th floor, a traditional Swiss speciality restaurant, which will impress you with first class service and exquisite cuisine; and the Top O'Met on the top floor, the highest restaurant in the area, and affording unrivalled views, where you can take coffee or cake in the daytime whilst enjoying the panorama. Leisure facilities in the hotel include a sun deck and a sauna.

Rooms are attractively furnished and feature a telephone, television, minibar and a safe. All rooms offer wonderful views of Interlaken and the surrounding mountains, and many feature a balcony.
Ships
MS Amadeus Silver III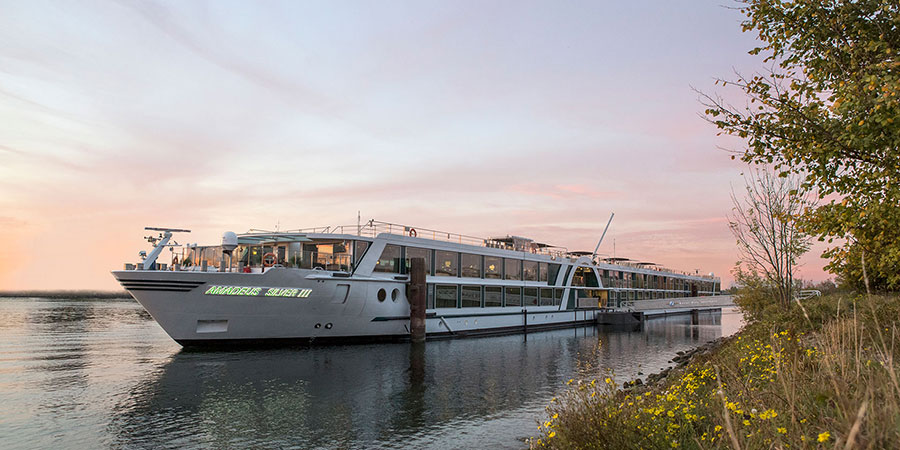 The MS Amadeus Silver III is an enchanting vessel and excellent floating hotel, cruising along the rivers of northern Europe. Charming interiors, impeccable service and 5-star catering make this ship one of the finest ways to experience the natural and human beauty of the European rivers as you relax, sleep and dine against spectacular backdrops and wonderful scenery. Enjoy the serene tranquillity that only river cruising can bring on board the MS Amadeus Silver III.

Amenities on board include a restaurant serving international and domestic food, a panoramic bar with specially designed windows, a fitness suite and a hair salon. On top of the ship is the Sun Deck with deck games, loungers and deck chairs. Each cabin has a television, an en-suite bathroom, a walk in wardrobe and a minibar. The suites all have walk-out exterior balconies.

Upgrades

We offer a selection of upgrades and 'add-ons' designed to help you make the most of your holiday - and make it even easier!

This page was printed from

www.greatrail.com/us/tours/jungfrau-express-and-five-star-rhine-cruise/#MER20

on 23 February 2020.

Call

01904 521 936

to discuss your holiday

© Copyright 2020. Great Rail Journeys