01904 521 936
Open 7 Days a Week
Highlights of Vietnam & Cambodia
Explore the wonders of two fascinating nations on a tour of Vietnam and Cambodia
Explore the wonders of two fascinating nations on a tour of Vietnam and Cambodia. Delve into the history and culture of Vietnam, explore UNESCO-listed attractions and visit the incredible temple city of Angkor Wat.
The itinerary for your journey
Tour highlights
Hanoi
Halong Bay
Da Nang
Hoi An
Siem Reap & Angkor Wat
Ho Chi Minh City & Cu Chi Tunnels
Day 1 - To Hanoi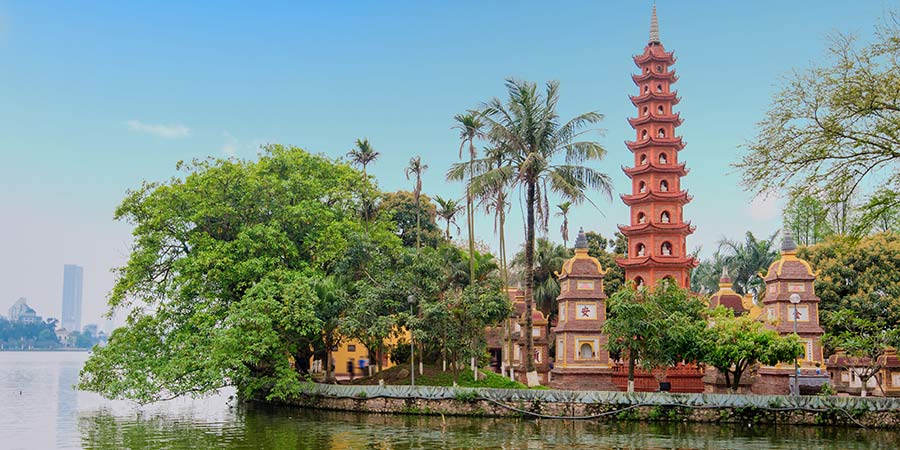 Meet your group and Tour Manager at the Sunway Hotel in Hanoi, then enjoy a walking tour of Ngoc Son temple. Following this, enjoy a cyclo ride in the Old Quarter, a buzzing hub of activity set amongst traditionally Vietnamese buildings.
Day 2 - Exploring Hanoi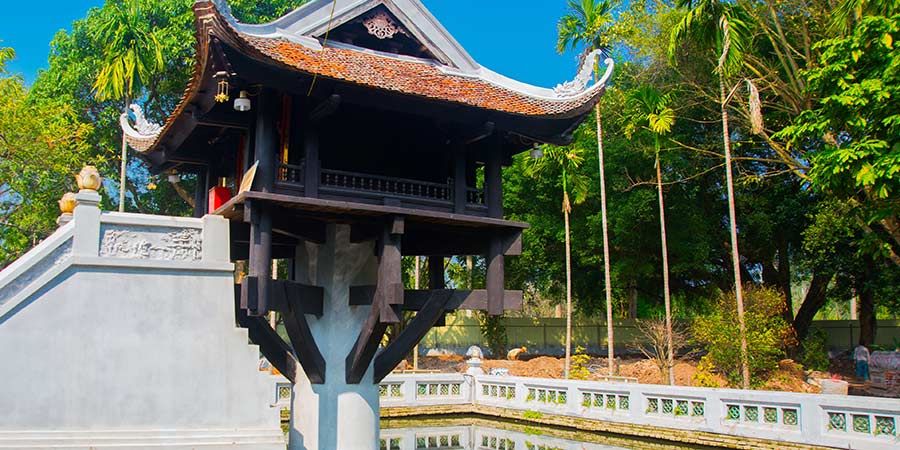 Your introduction to Vietnam begins today, with a full day sightseeing tour of Hanoi. Starting after breakfast, explore the area around the Ho Chi Minh Mausoleum, where Vietnam's revolutionary leader is interred. Later, continue to the One-Pillar Pagoda, where Ho Chi Minh once resided, and the Quan Thanh Temple, and 11th-century Taoist structure dedicated to the God of the North.
After free time for lunch, the tour continues to more of Hanoi's incredible sites. This afternoon, we focus on food, with a visit to Ha Noi Old Quarter where you discover the amazing scents and sights of the street food scene. Lining the vibrant streets, the vendors make fresh Vietnamese street food. Your local guide will introduce you to some of the most delectable treats, including Bun Cha, Banh Goi, and Oc Luoc.
Days 3-4 - Halong Bay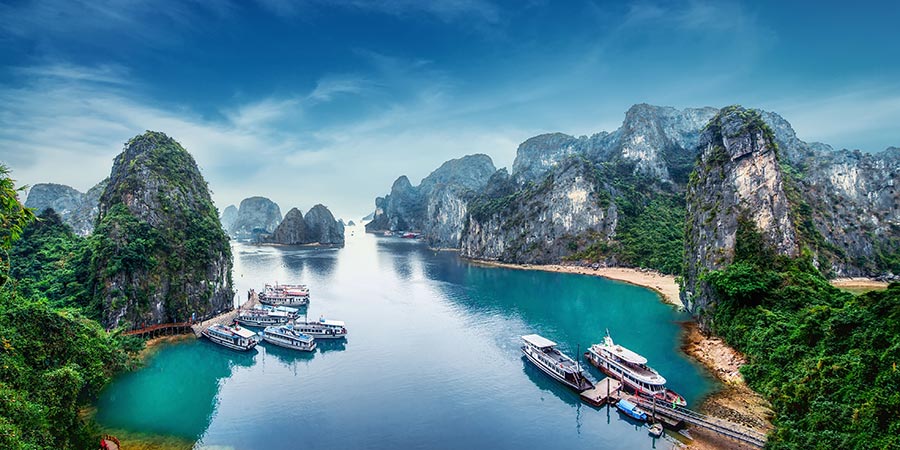 Leave Hanoi to head to the stunning waters of Halong bay, where you take a cruise today. Visit some of the stunning caves and islands, and, in the late afternoon, admire the sunset over the bay, enjoy happy hour onboard or attend a cooking demonstration.
This area of outstanding natural beauty is a UNESCO World Heritage site, thanks to its deep turquoise waters and unusual rock formations. Whilst on board, you enjoy a delicious seafood lunch, and spend the afternoon visiting some of the caves and islands.
On Day 4, start the day with a relaxing Tai Chi class on the sun deck, and continue cruising the bay, spying more incredible views of this mesmerising attraction. After you disembark, transfer back to Hanoi, with a short stop at Dai Viet Craft centre. This evening, visit a Water Puppet Theatre, where you enjoy a performance of this amusing art form. Tonight, join the overnight service to Da Nang.
Days 5-6 - Da Nang and Hoi An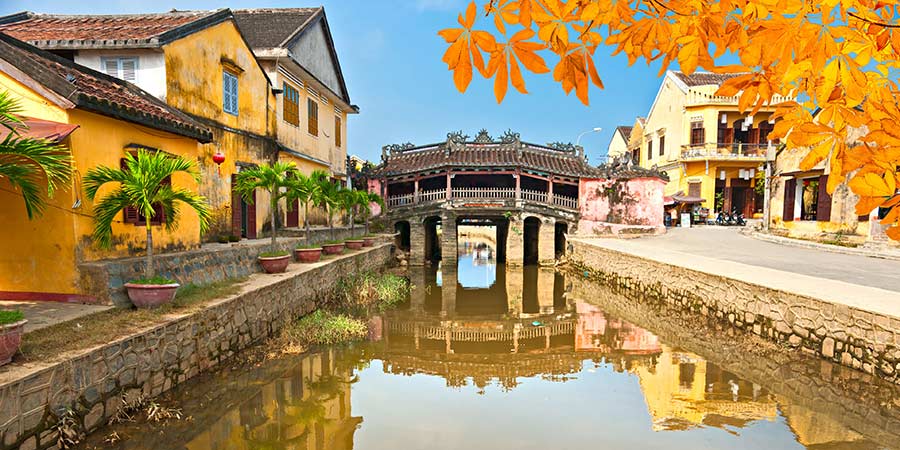 After breakfast on board the train, arrive at Da Nang, and head straight to Hoi An, where the rest of your day is at leisure.
On Day 6, discover Hoi An on a morning walking tour, uncovering the historic and colourful Old Quarter, which at night is lit up with a wonderful display of lanterns. You also visit Tan Ky old house, Fukien Assembly Hall, and the stately looking Japanese covered bridge, which has stood for 400 years. This afternoon, you are free to explore Hoi An under your own steam.
Days 7-8 - Ho Chi Minh City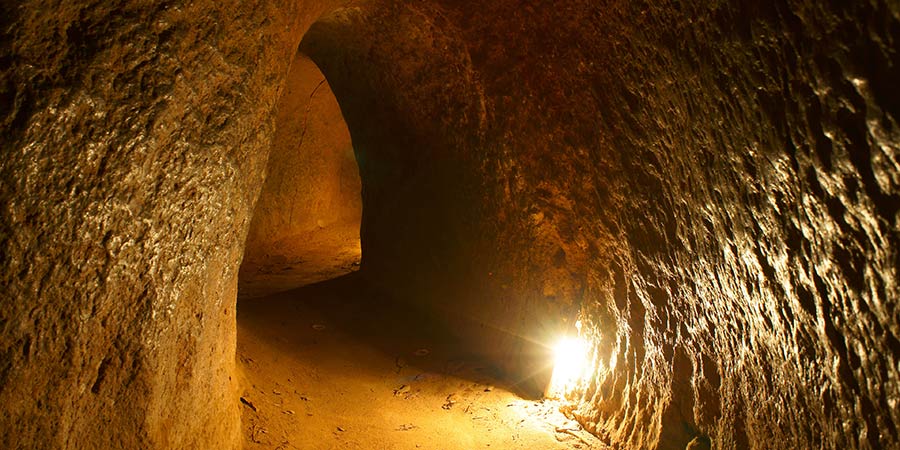 Transfer to Da Nang airport today for a morning flight to Ho Chi Minh City. This afternoon, take various photo stops at Reunification Palace, the General Post Office, and City Hall. All of these buildings are stately examples of architecture during the French colonial period of Vietnam. There is also a short stop at the War Remnants Museum.
After breakfast on Day 8, visit the Cu Chi Tunnels, an intricate underground network created by the Viet Cong during the Vietnam War in the latter half of last century. This afternoon, there is time to enjoy Ho Chi Minh City at leisure.
Days 9-10 - Phnom Penh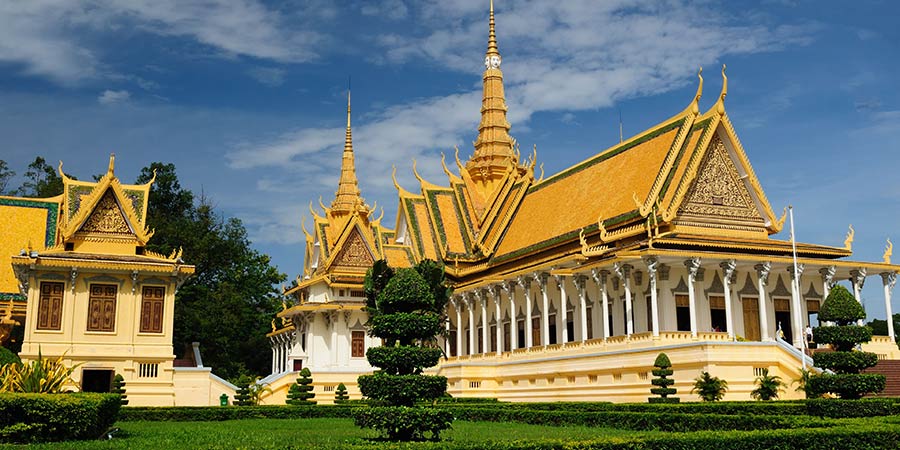 Leave the hotel after breakfast and transfer by coach to Cambodia and Phnom Penh, arriving in the late afternoon. Explore Phnom Penh on Day 10, visiting the Royal Palace, a gorgeous building that looks almost gilded in the right light and also serves as the home for the current King of Cambodia. You also visit the Silver Pagoda and the National Museum. This afternoon, transfer by coach to Siem Reap.
Days 11 - Siem Reap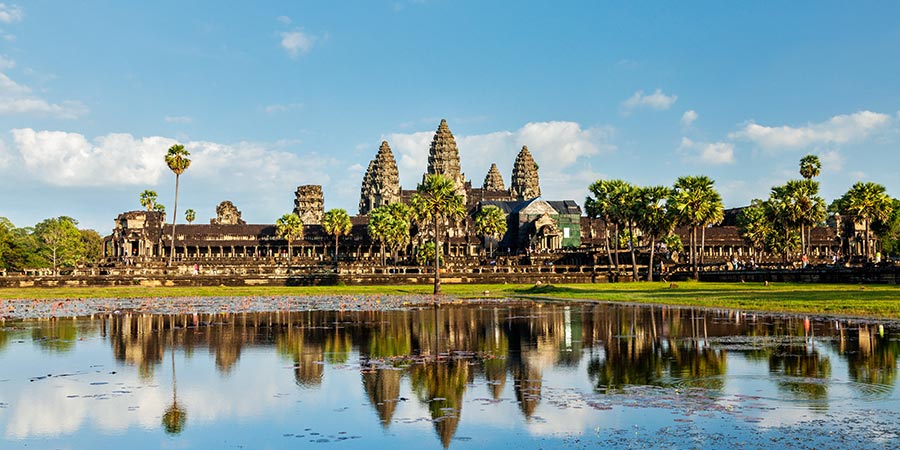 Start Day 11 with a visit to the South Gate of Angkor Thom, as well as the Elephants Terrace and the Royal Enclosure. This afternoon, you are treated to the spectacular highlight of the day, the hauntingly beautiful Angkor Wat. Built over 800 years ago, this ancient Hindu temple was built for the god Vishnu, and originally would have been an extravagant display of golden roofs and whitewashed buildings. Now, it seems to have been reclaimed by nature to a devastatingly stunning effect.
Day 12 - Return home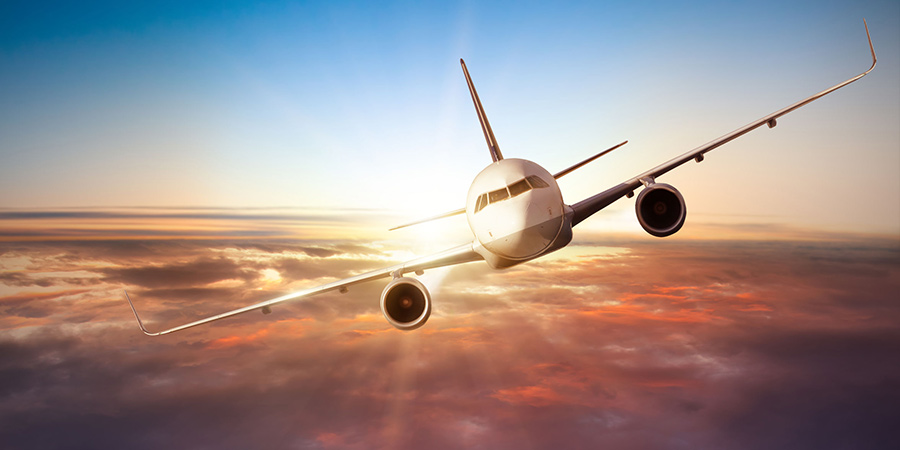 Spend the day at leisure until the evening, when it is time to bid farewell to Cambodia. Make your way to Siem Reap airport for your flight home.
Recommended Airports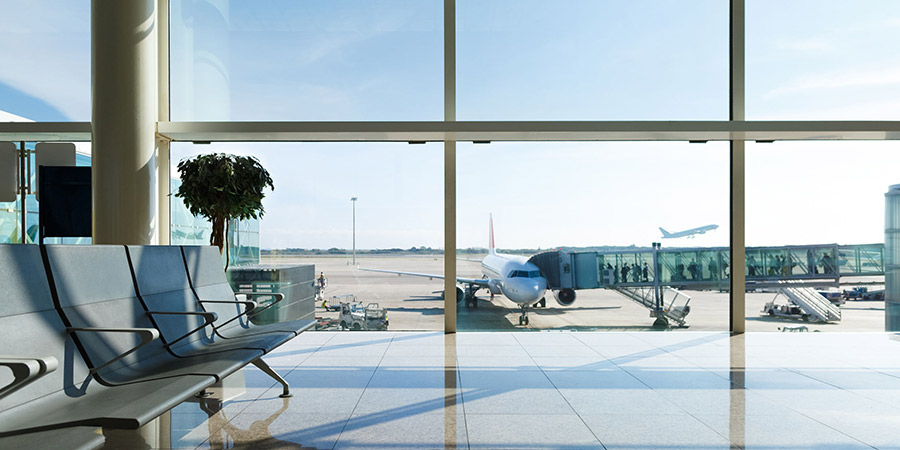 For this tour, we recommend you arrive into Noi Ba International Airport, which is approximately 20 miles from your first hotel. Our recommended departure airport is Siem Reap Airport, which is situated approximately 2 miles away from your final hotel.
Visa Requirements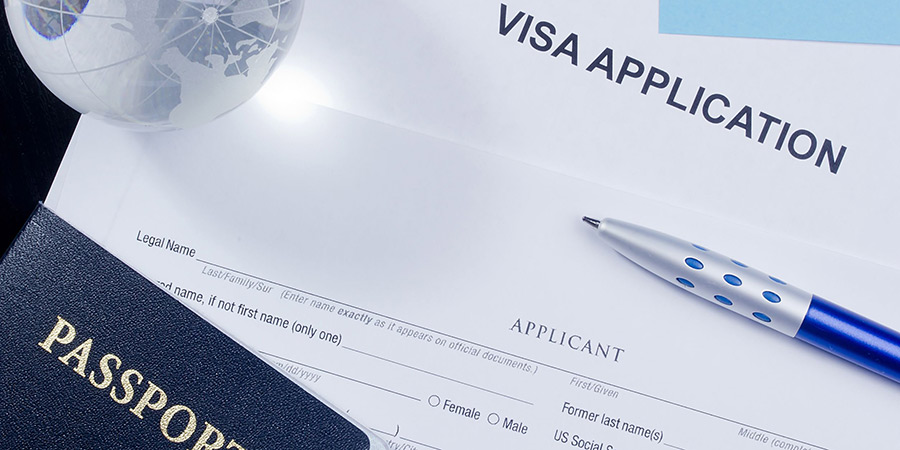 It is your responsibility to check and fulfil the passport, visa, health and immigration requirements applicable to your itinerary. We do not accept any responsibility if you cannot travel, or incur any other loss because you have not complied with any passport, visa, immigration requirements or health formalities. You agree to reimburse us in relation to any fines or other losses which we incur as a result of your failure to comply with any passport, visa, immigration requirements or health formalities.
Departure Dates
7 November 2020
From

$1,615
All prices are per person and assume full occupancy of the room.
Please always refer to the website for up-to-date prices and availability.
Trains
Hotels
Sunway Hotel, Hanoi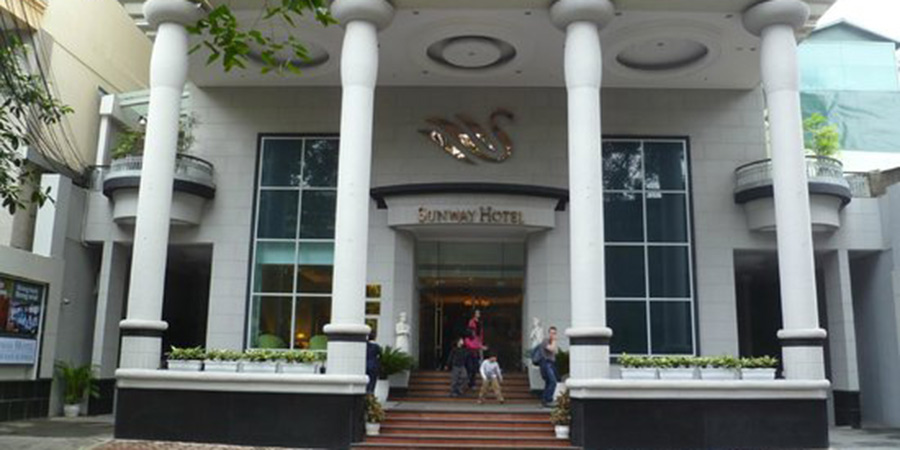 A 4-Star establishment, the Sunway Hotel in Hanoi enjoys a central location in the Vietnamese capital, within walking distance of the Hanoi Opera House. This modern hotel boasts a bar, Halal food restaurant, coffee shop, and a health club. Wireless internet is complimentary to guests. Rooms at the Sunway Hotel are air-conditioned with climate control, and include an LCD TV. Coffee, tea and newspapers are free with standard rooms.
Little Hoi An Central Boutique, Hoi An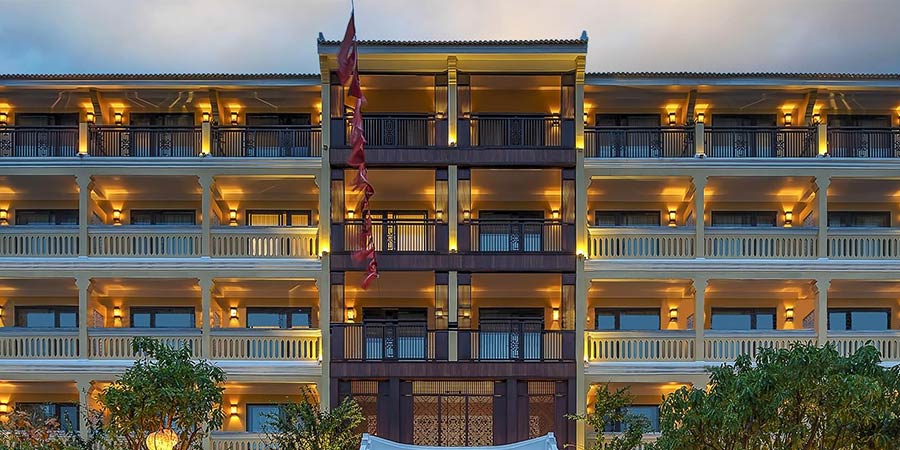 In Hoi An, we stay at the 4* Little Hoi An Central Boutique. This lovely hotel is a charming mix of traditional and modern, with the rooms offering a television, en-suite bathrooms, and tea & coffee-making facilities. An excellent staff are always on hand to assist you with an enquiries or requirements you might have, and the hotel's amenities include a spa area, a bar and a restaurant.
Eastin Grand Hotel Saigon, Ho Chí Minh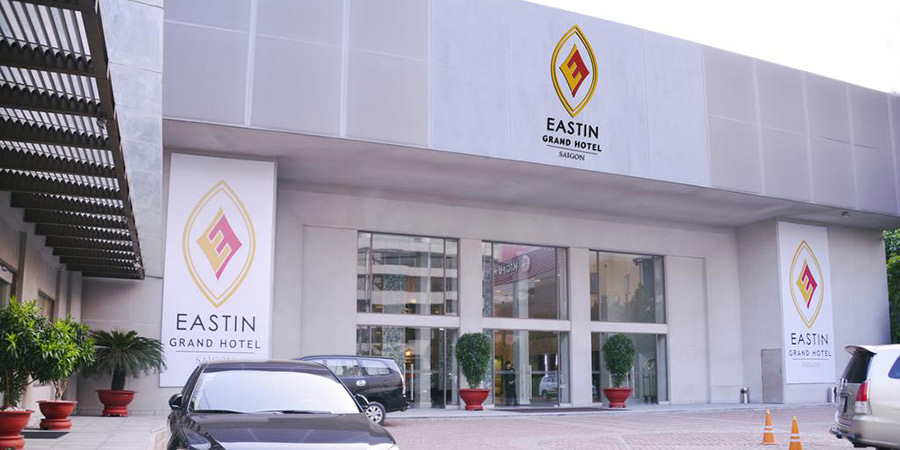 In the Phu Nhuan District, the Eastin Grand Hotel Saigon offers elegent accommodation and a great base from which to explore Ho Chi Minh City.
Palace Gate Hotel & Residence, Phnom Penh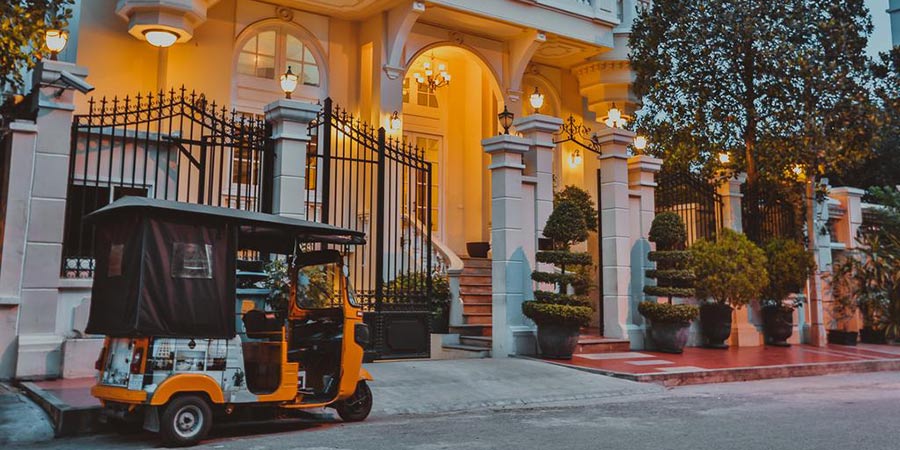 The 3-Star plus Palace Gate hotel is situated right in the heart of Phnom Penh, only a short walking distance from the Sisowath Quay and opposite the Royal Palace. The polished rooms come with free Wi-Fi, a flat-screen television, a minibar, tea & coffee-making facilities, as well as a sitting area. A restaurant is set in a sunroom, serving French and local cuisine. Other amenities include a rooftop bar with river views, plus a spa, a gym, and an outdoor pool with sun loungers.
Royal Angkor Resort, Siem Reap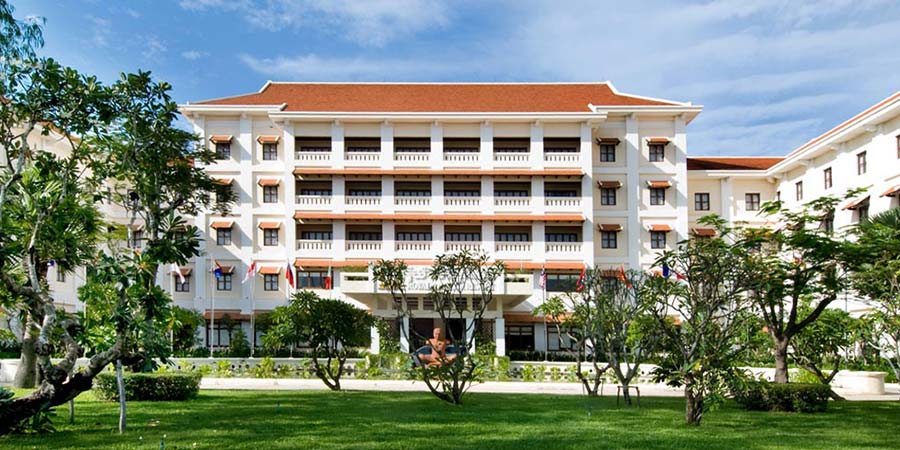 Set in tropical gardens and featuring a sumptuous outdoor pool, the Royal Angkor Resort is only 15 minutes' drive away from the iconic temple cities of Angkor Wat and Angkor Thom.

Upgrades

We offer a selection of upgrades and 'add-ons' designed to help you make the most of your holiday - and make it even easier!

This page was printed from

www.greatrail.com/us/tours/highlights-of-vietnam-and-cambodia/#20VIS

on 5 August 2020.

Call

01904 521 936

to discuss your holiday

© Copyright 2020. Great Rail Journeys