01904 521 936
Open 7 Days a Week
Spectacular Southern India
Discover the exotic majesty of India's southern regions
Discover the exotic majesty of India's southern regions on a tour which ventures into jungles and along coastlines, uncovering colours, tastes and sights from some of India's least explored destinations. This tour is operated by our sister company Rail Discoveries.
The itinerary for your journey
Tour highlights
City tours of Mysuru, Ooty, Coonoor and Kochi
Steam Toy train journey
Kathakali dance performance
Houseboat cruise on Vembanad Lake
Visits to a tea plantation and a spice plantation
Kalaripayattu martial arts performance
Boat safari on Lake Periyar
Time at leisure at Cherai Beach
Day 1 - To Southern India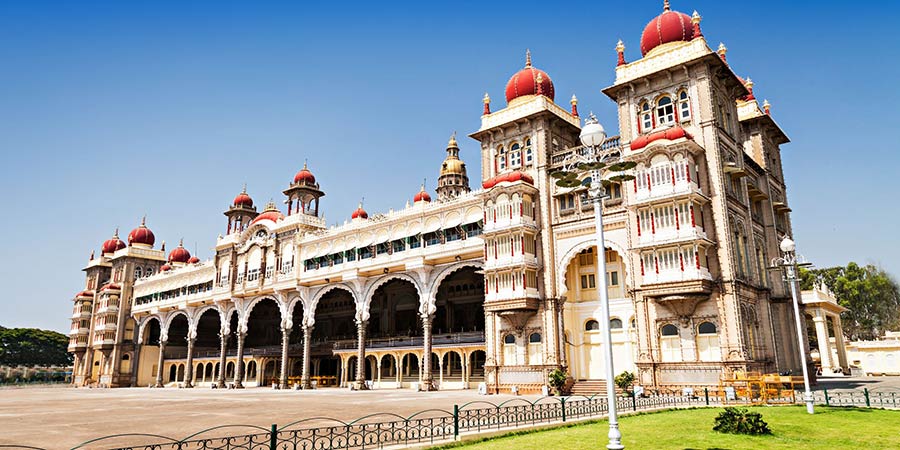 Meet your group and Tour Manager at the Country Inn and Suites Hotel in Mysuru. Crowned by a stunning UNESCO World Heritage royal palace, Mysuru's charm lies in its magnificent monuments, its buzzing bazaar and its wonderful culture. We enjoy dinner later in the evening.
Day 2 - Exploring Mysuru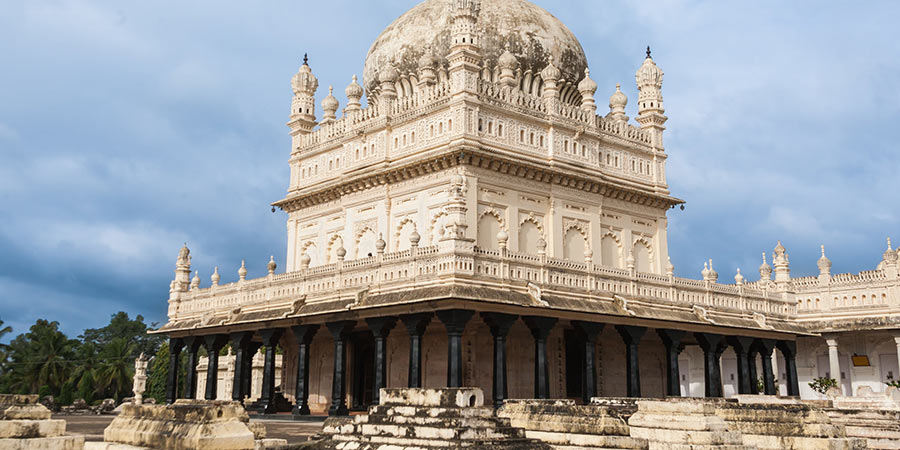 Mysuru's enchanting beauty is uncovered today on a guided tour through the city streets. Visit the glorious Royal Palace, the reverent St. Philomena's Church and the remarkable town of Srirangapatna. The ancient buildings here are excellent examples of Hindu religious architecture. Your afternoon is spent in the Chamundi Hills where you see the marvellous Bull Temple and the bustling local market.
Day 3 - To Ooty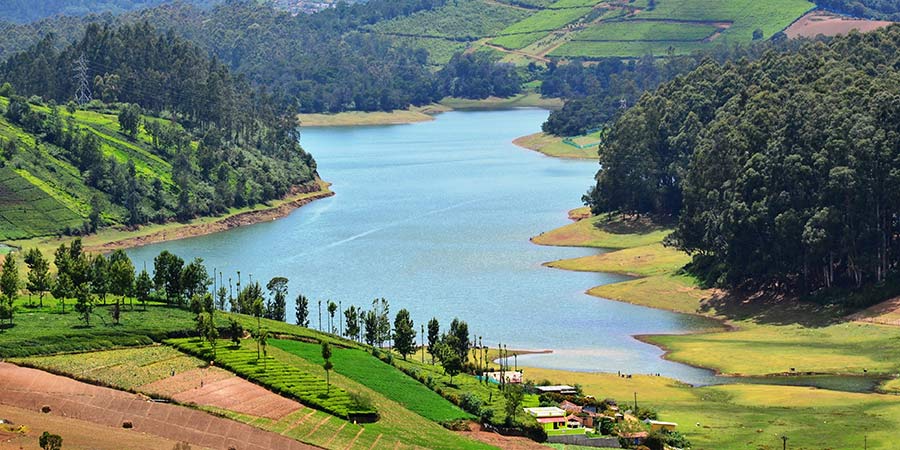 You depart Mysuru today, travelling by coach further south through Indian countryside and rural scenery. The rolling hills and unique landscapes, animals and people of Southern India are on full display as you pass farmlands, towns and villages on your way to the town of Ooty amongst the Nilgiri hills. Nearby is the enormous Ooty lake, with its pure glistening blue water. Check into your hotel on arrival before enjoying time at leisure to get acquainted with your stunning new surroundings.
Day 4 - Discovering Ooty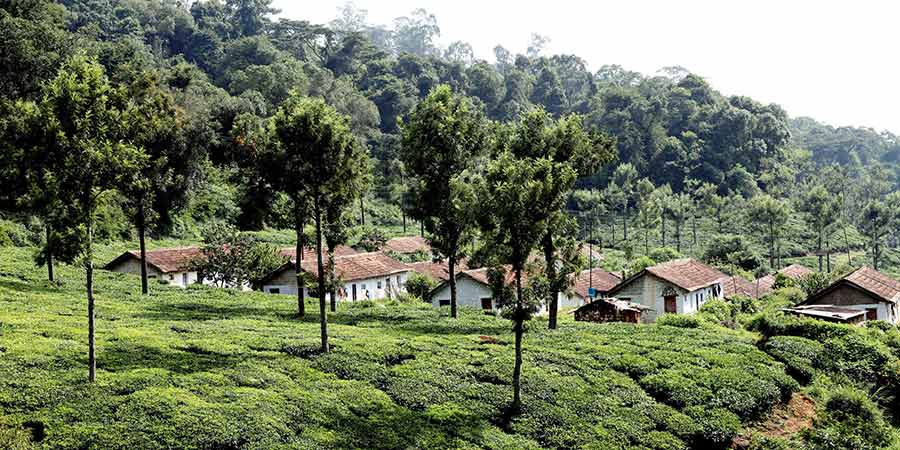 This morning, you board a coach for a full day guided tour of Ooty and its impressive panoramas. Ooty is a popular resort, with a number of protected parklands, tea gardens and plantations, all well worth a visit. During your time, you discover the comprehensive Botanical Gardens and ascend the mighty Doddabetta Peak, the highest mountain in the Nilgiri Hills. In the afternoon, you continue to explore St Stephen's Church and Ooty's enchanting local market.
Days 5-6 - Toy trains and tea plantations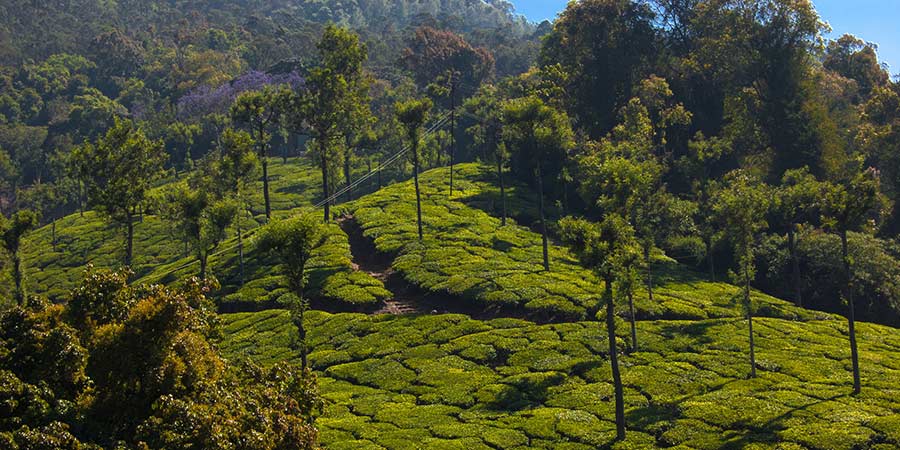 From Ooty station, board a diesel toy train taking you through the hills along to the town of Coonoor. Hidden among numerous tea estates whose green roots and orchards stretch across this region, Coonoor is vibrant, verdant and varied. On arrival into Coonoor, you embark on a walking tour which visits a local tea factory followed by lunch at a local hotel. After lunch, you are treated to a journey on a steam toy train. Chugging along its rail route, your train takes us on a nostalgic trip back through the tea fields and undulating hills, to Mettupalayam. From here, you travel to Coimbatore and check into your hotel. On Day 6, you travel from Coimbatore on to Cochin by express train, before arriving at your hotel later this evening for dinner.
Day 7 - Kochi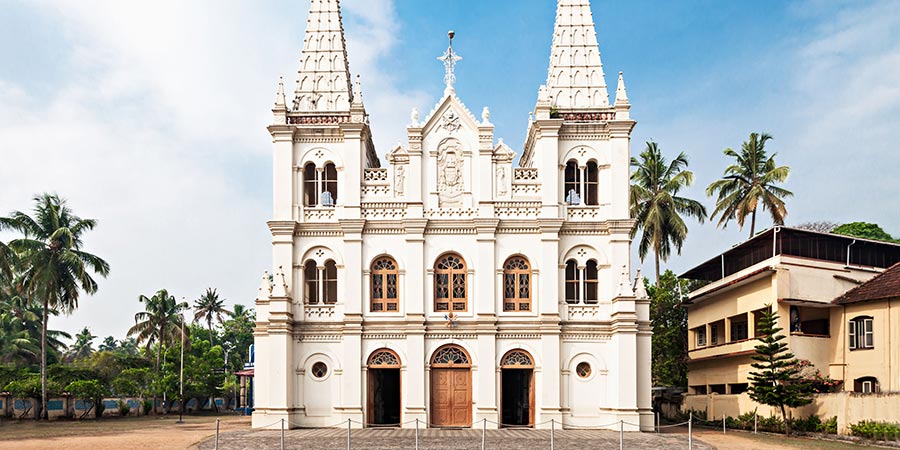 Today, you enjoy a morning sightseeing tour of Kochi, uncovering the splendid Dutch Palace and the grand Jewish synagogue. Later in the afternoon, you are at leisure before a Kathakali dance performance in a local theatre. Dressed in marvellous colourful outfits, in fantastic headgear your performers delight with an intricate dance.
Day 8-9 - A houseboat cruise and Thekkady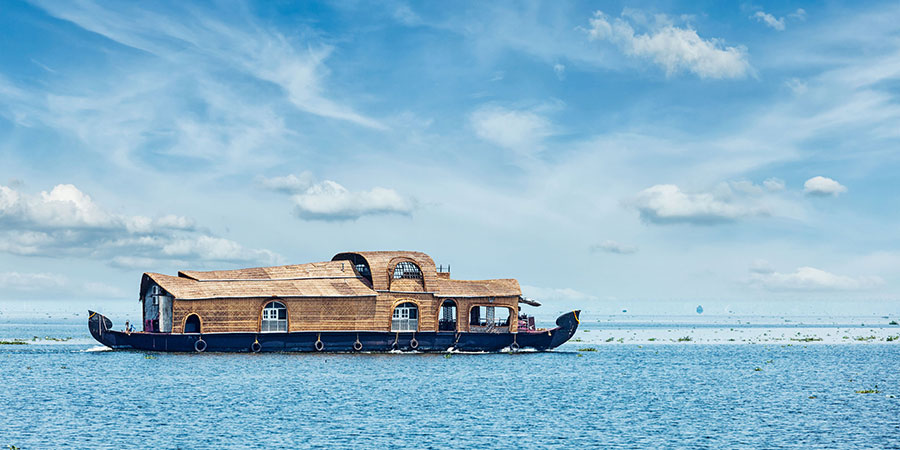 Drive to Alleppey today for a cruise on board an authentic houseboat on the glittering Vembanad Lake. Enjoy a lunch on the boat, as you take in the oasis-like views of this striking lagoon, one of the largest in India. On Day 9 you travel to Thekkady where you pay a visit to a tea plantation before experiencing an Indian martial arts display in a Kalaripayattu performance. This evening, you check into your hotel in the Periyar National Park.
Day 10 - The Periyar National Park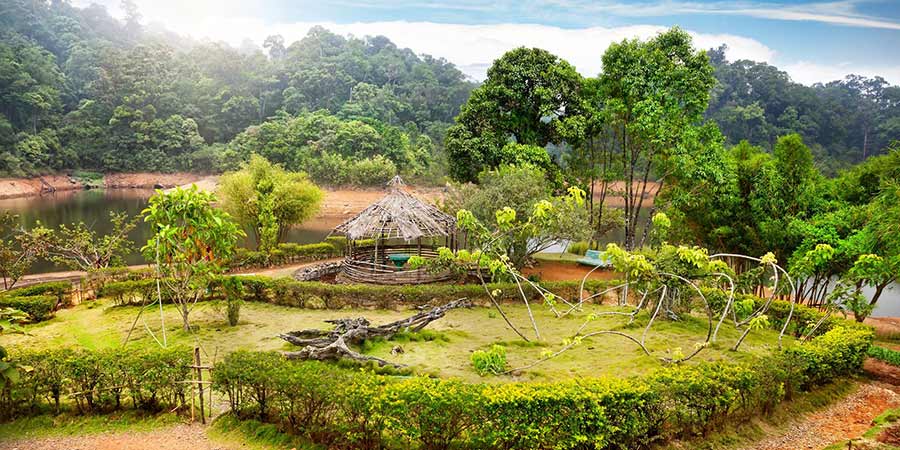 The Periyar National Park is one of India's best areas for outstanding natural beauty. With lakes split by soaring hills, and rolling rivers curbed by enormous dams, there is much to see here with wildlife including elephants, tigers, and monkeys. Your day here is spent visiting a spice plantation, before a boat safari with a local expert. On board you discover the myriad of aquatic, land and airbased animals which call this corner of the world home.
Day 11-12 - Cherai Beach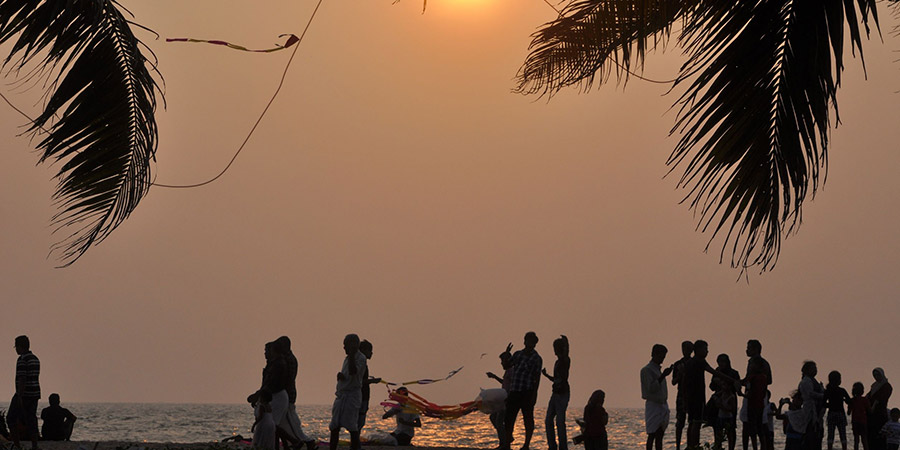 You leave Periyar today, travelling north-west to Cherai Beach in Kerala. This golden stretch of sandy coast off the Arabian Sea, enjoys a splendid climate and ecological protection, making it one of India's best beaches. On arrival, you check into your resort hotel, and the rest of the day and Day 12 are spent relaxing on this wonderful shoreline. You may wish to venture out into the deep green countryside or alternatively, just head down to the beach for sundrenched sands and splendid views.
Day 13 - Return home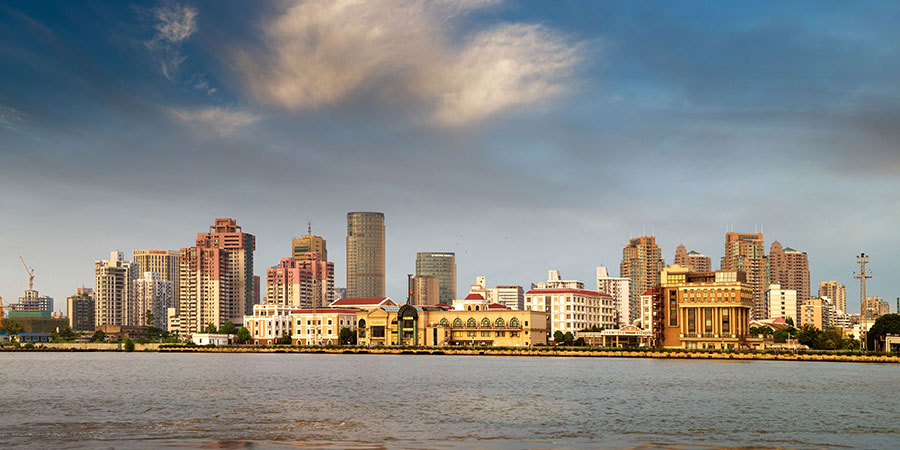 Your time in India comes to an end today as you make your way to Cochin Airport for your flight back home.
Recommended Airport Arrival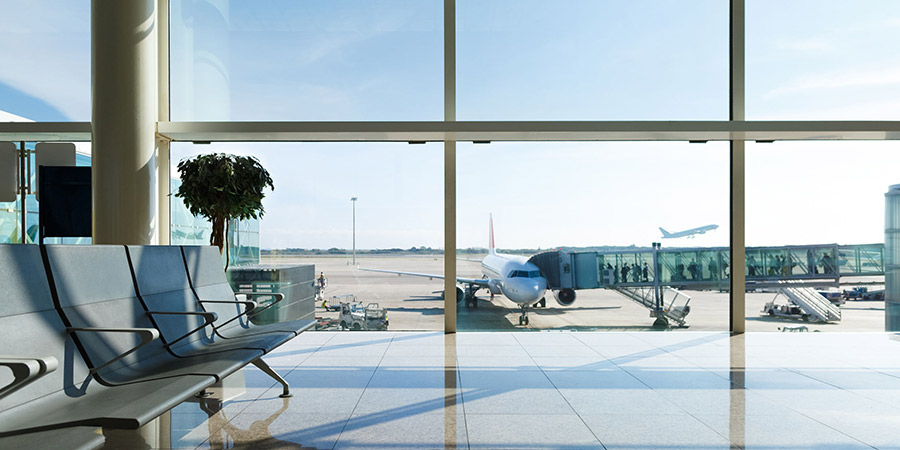 For this tour, we recommend you arrive into Bengaluru Airport (airport code BLR), which is approximately 112 miles from your first hotel. Our recommended departure airport is Cochin Airport (airport code COK), which is approximately 25 miles from the from your final hotel.
Visa Requirements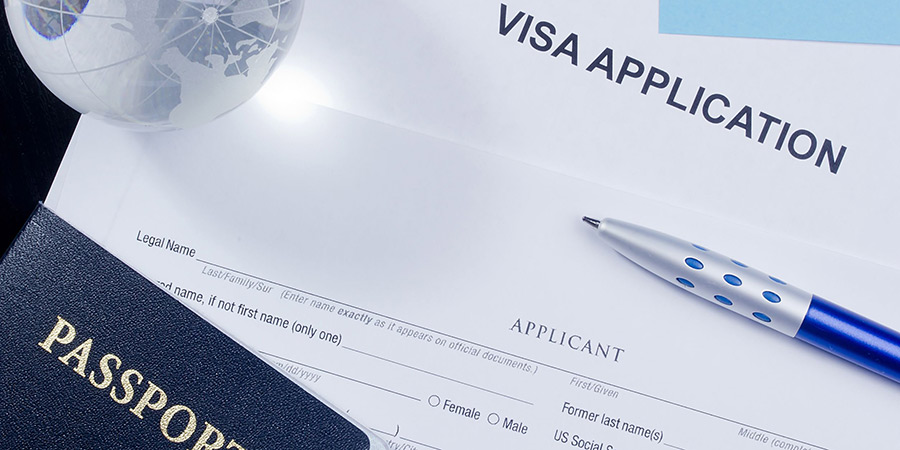 It is your responsibility to check and fulfil the passport, visa, health and immigration requirements applicable to your itinerary. We do not accept any responsibility if you cannot travel, or incur any other loss because you have not complied with any passport, visa, immigration requirements or health formalities. You agree to reimburse us in relation to any fines or other losses which we incur as a result of your failure to comply with any passport, visa, immigration requirements or health formalities.
Departure Dates
8 October 2020
From

$1,655
All prices are per person and assume full occupancy of the room.
Please always refer to the website for up-to-date prices and availability.
Trains
Toy Train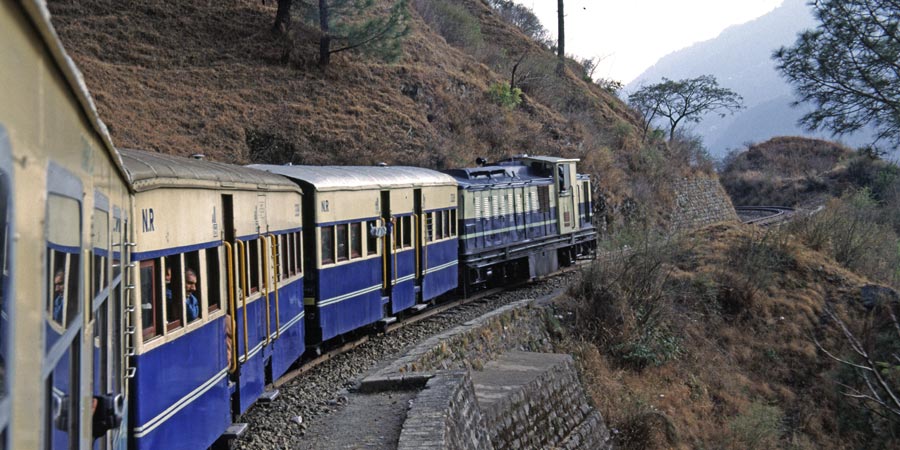 The Shivalik Express, affectionately referred to as the 'Toy Train' travels between the Indian town of Kalka and Shimla, capital city of the Indian state of Himachal Pradesh. The Toy Train's ninety-six kilometre narrow-gauge track through the Shivalik foothills of the Himalayas is one of three Indian mountain railways which together constitute a UNESCO World Heritage Site.
Built by British colonists, the Kalka-Shimla Railway opened in 1903. An extraordinary feat of railway engineering, the line negotiates 102 tunnels, more than 864 bridges and around 919 curves. The Toy Train's passengers have plenty of time in which to admire and marvel these features as well as the spectacular mountain panorama that line the route, tackling the 1 in 33 gradient as the train makes its ascent to Shimla demands a leisurely pace.
Hotels
Lake Canopy, Allepey
Set among palm trees gazing over the azure waters of Punnamada Lake, this tasteful resort offers those who stay here classic Indian hospitality. Set in various cottages across the resort, Lake Canopy Hotel is a delight, with green gardens and an enviable position on the lakefront. An excellent restaurant, a spa, a swimming pool and a gym feature in this hotel.
Sea Lagoon Health Resort, Cherai Beach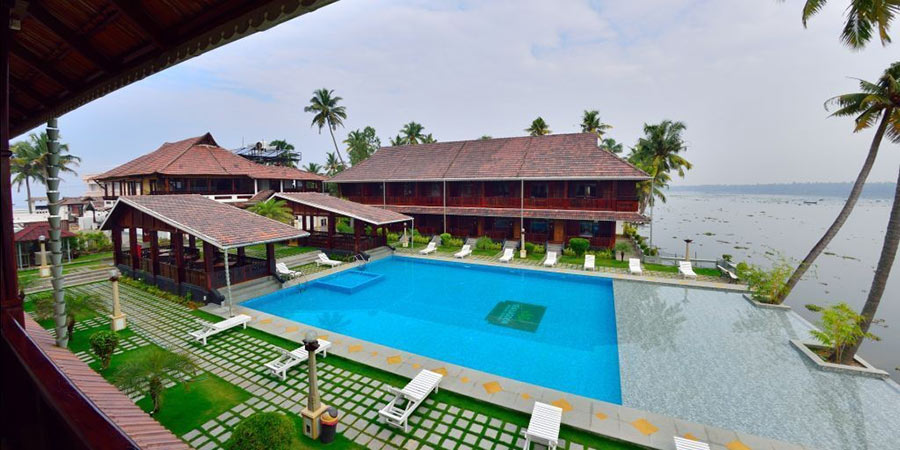 On the Arabian Sea on Cherai Beach, your hotel is the Sea Lagoon Health Resort.
Trident Hotel, Cochin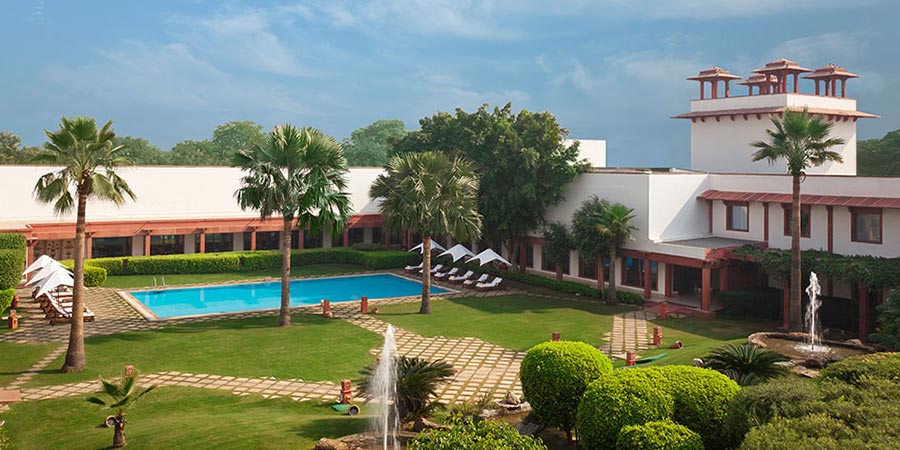 One of the most fabulous hotels in Kochi, the fabulous 5* Trident Hotel is our base whilst here. With a location on Willingdon Island, this hotel is a marvellous base from which to conduct our explorations of this vibrant Indian city. The hotel offers a Spa, with a range of fantastic treatments (payable locally), as well as a swimming pool, a bar, and some restaurants. The rooms come with complimentary Wi-Fi, an en-suite bathroom, a minibar, a television, and tea & coffee-making facilities.
ITC Welcome, Coimbatore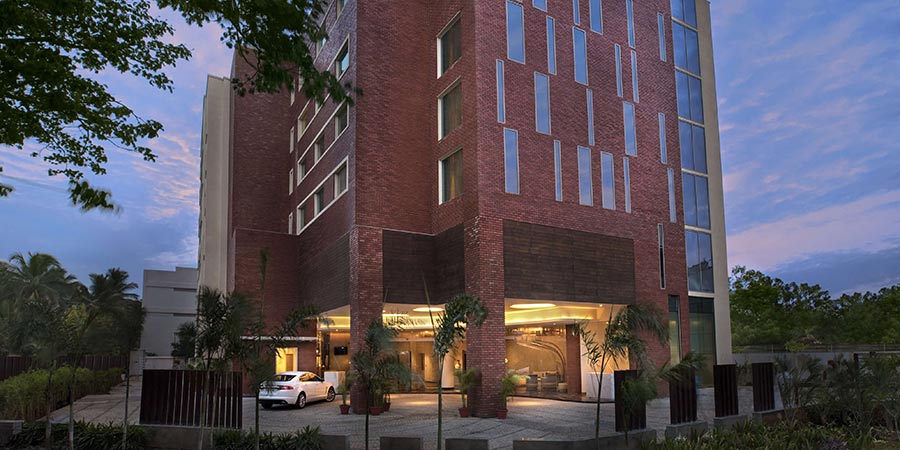 Located close to Valankulam Lake near the very centre of Coimbatore, the ITC Welcome Hotel is the perfect base from which to explore this lively Indian city. The rooms are comfortable, and contain all the amenities for a good stay, including tea & coffee making facilities, a television, complimentary toiletries, and an en-suite bathroom. The hotel itself also offers a restaurant and a bar.
Country Inn and Suites, Mysore
Stay at the 4* Country Inn & Suites whilst in Mysore. Located on the outskirts of the city, this is the perfect base, away from the bustle of the busy centre of Mysore. The hotel has numerous fantastic amenities on offer, which includes an outdoor pool, complimentary breakfast, a fitness centre, a spa, two restaurants, and a bar. The rooms are decorated in calming neutral tones, and come with complimentary Wi-Fi, a television, tea & coffee making facilities, and complimentary bottled water.
Fortune Sullivan Court, Ooty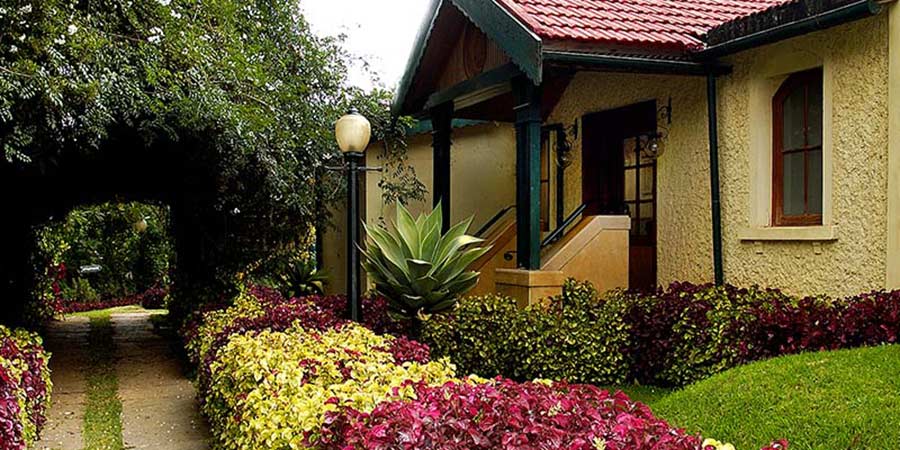 In Ooty, stay at the 4* Fortune Sullivan Court, which is located right next to the pretty Udhagai Rose Garden and within easy reach of the numerous National Parks around Ooty. The rooms come with a television, a minibar, tea & coffee making facilities, and an en-suite bathroom. Other amenities on offer at the hotel include a sauna, a gym, Wi-Fi (free for 12 hours, then payable locally), a restaurant which is open 24 hours a day, and a bar.
Cardamom County, Periyar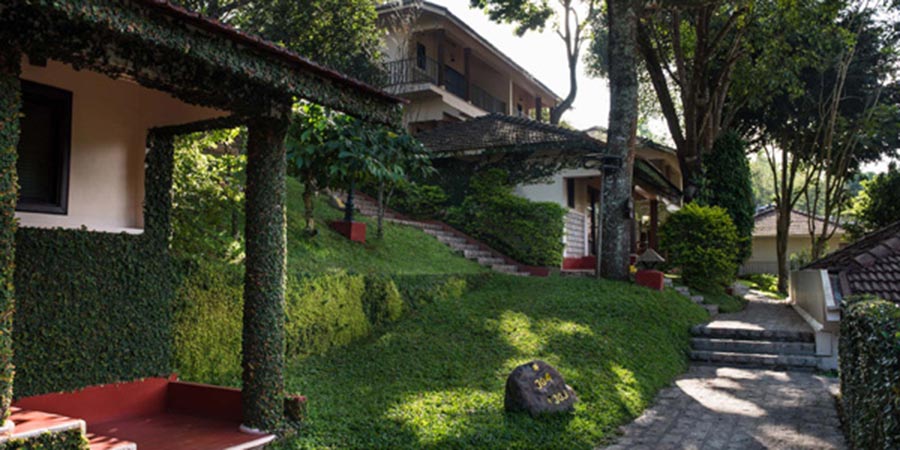 Found in the spectacular natural haven of the Periyar National Park in Southern India, the Cardamom Country resort is a delight to stay at. With wonderful lush green gardens climbing above a blue outdoor pool, this hotel offers an authentic India stay against this magnificent scenery. Amenities include a gym, a yoga centre, a library and a restaurant. Rooms are tasteful, and offer a hairdryer, a safe, an ironing board and tea & coffee making facilities.

Upgrades

We offer a selection of upgrades and 'add-ons' designed to help you make the most of your holiday - and make it even easier!

This page was printed from

www.greatrail.com/us/tours/spectacular-southern-india/#20KES

on 9 July 2020.

Call

01904 521 936

to discuss your holiday

© Copyright 2020. Great Rail Journeys