01904 521 936
Open 7 Days a Week
Kerala & Exotic Southern India
Join us on this truly unforgettable tour of Southern India, visit cities, temples and tea plantations.
During this truly unforgettable tour of southern India, we visit the cities, temples and tea plantations of the Tamil Nadu region before heading to Kerala. We explore the captivating city of Kochi, relax on Kerala's beaches and cruise through the backwaters of Vambanad Lake.
The itinerary for your journey
Tour highlights
Board the UNESCO-listed Nilgiri Mountain Railway that takes you through forests and tea plantations
Attend a Kathakali performance that combines colourful costumes, ritualistic dance movements, and live music
Enjoy a scenic cruise on a traditional houseboat through Kerala's backwaters, taking in coconut tree-lined banks
Get a glimpse of local life at the open-air community laundry space or Dhobi Khana in Fort Kochi
Discover the art of crafting puppets from locally available sand and clay as you tour an artisans' village in Madurai
What's included
Transportation

All rail and coach travel throughout your tour
Journey on The Nilgiri Mountain Railway

Accommodation

13 nights' hotel accommodation including 2 nights at the 5-Star Radisson Blu in Mysuru, 2 nights at the 5-Star Taj Savoy in Ooty, 1 night at the 5-Star Vivanta by Taj Surya in Coimbatore, 2 nights at the 5-Star Vivanta by Taj Malabar in Kochi, 1 night at the 4-Star Coconut Lagoon in Kumarakom, 2 nights at the 4-Star Spice Village in Thekkady, 2 nights at the 4-Star Gateway Hotel Pasumalai in Madurai, and 1 night at the 5-Star Taj Coromandel in Chennai

Excursions & Entertainment

The services of a professional Tour Manager from start to finish
Selected Departures Guaranteed

Food & Drinks

31 meals, including 13 breakfasts, 5 lunches and 13 dinners, including lunch and evening tea whilst on board our Kerala houseboat cruise

Flights and airport transfers

Flights from Madurai to Chennai

What's not included

Cancellation & Travel Insurance is not included in the price of the tour but can be arranged
Flights and Airport transfers

Tips

In India it's customary to leave a tip for local guides, coach drivers and assistants. Tipping is at your discretion, but should you wish to leave a token of your appreciation, we recommend $37 to cover all necessary services, which can be arranged with the Tour Manager at end of your holiday
Days 1-2 - To Mysore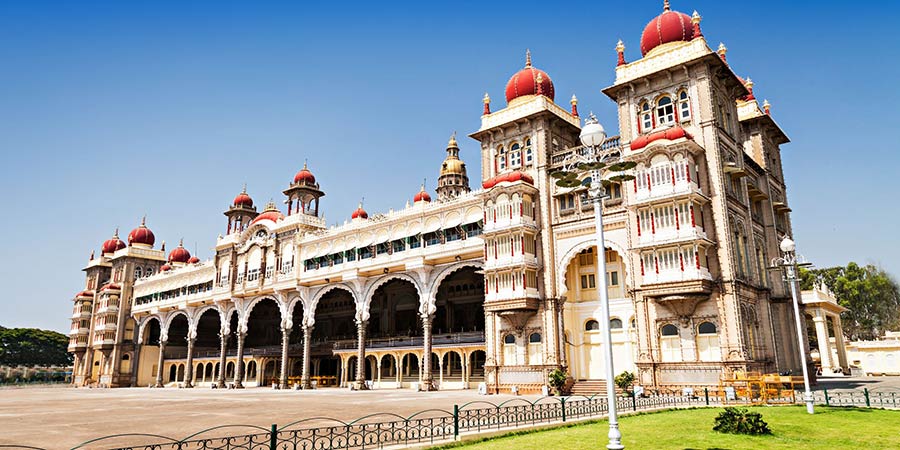 Meet your group and Tour Manager at the Radisson Blu Mysore Hotel in Mysore.
It is here we enjoy a full-day tour on Day 2, exploring the cultural icons of the city, such as St Philomena's Church, a large neo-Gothic cathedral inspired by the iconic Cologne Cathedral in Germany, and Mysore Palace, a beautiful and intricately decorated building that boasts Hindu, Muslim, Gothic, and Rajput architectural influences.
We pause for lunch before we continue our tour, and visit Chanmundi Hills, a local market, and the Bull Temple, which features a gigantic 16-foot granite statue of a bull.
Days 3-5 - The Nilgiri Mountain Railway and Ooty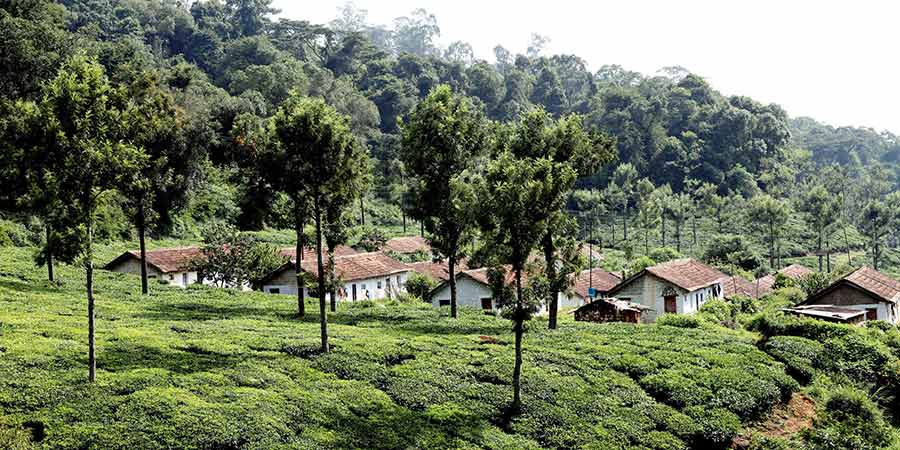 This morning we travel by coach to Ooty, where we stay for two nights. After we check in, you are free for an afternoon at leisure. On Day 4, we visit the Botanical Garden, with its vibrant displays planted in typical English-style terraced beds, a reminder of the region's colonial influences and St. Stephens Church. We enjoy lunch at a local restaurant during the day.
On Day 5 we travel by toy train to Conoor where we enjoy a tour of this enchanting Indian town, before we visit a local tea factory. Throughout Tamil Nadu, isolated colonial mansions stare out across lush tea plantations which cover the hillsides, and tea production is the region's main industry. The mountainous area has been producing tea for more than 100 years and is known for its distinctive dark, aromatic varieties.
Later, we board the UNESCO-listed Nilgiri Mountain Railway, one of the world's steepest operational rack-and-pinion railways. The steam-hauled service takes us up the hillside through verdant forests to Mettupalayam where we board a coach to Coimbatore for and overnight stay.
Days 6-7 - Kochi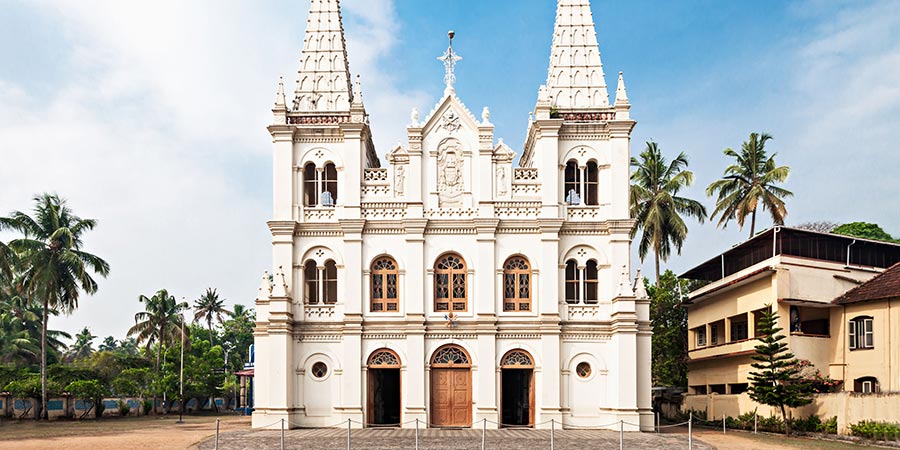 After a leisurely morning, we board the train to the truly captivating city of Kochi. We discover Kochi on a guided tour on Day 7. Sometimes known as the 'Queen of the Arabian Sea', Kochi is a fascinating city to explore.
Our tour includes the St Francis Church in Fort Kochi. We also visit the Dutch Palace - built by the Portuguese in 1555, then renovated and extended by the Dutch in 1663. This evening, we are treated to a Kathakali Dance performance. Kathakali is the traditional dance-drama of Kerala, which combines bright colourful costumes, ornate headwear, very deliberate and ritualistic dance movements, and live music. The drama is full of emotion and involves some of the most intense facial expressions you may ever see.
Days 8-9 - A houseboat cruise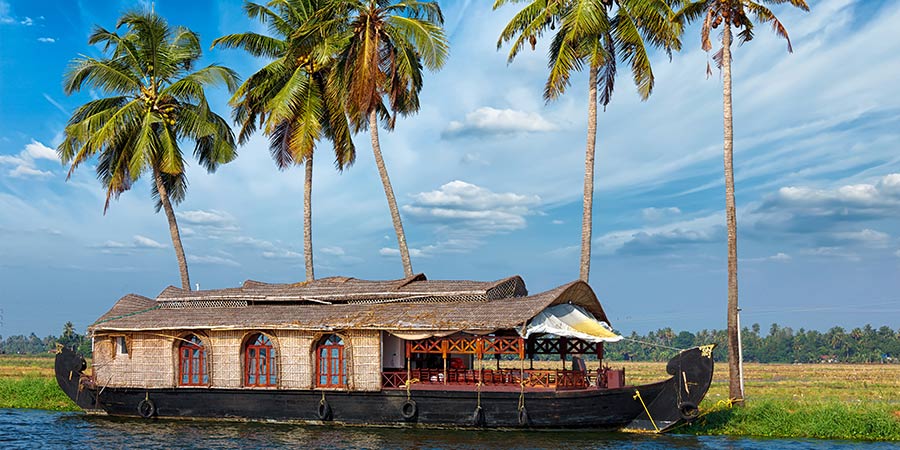 On Day 8, we enjoy a guided tour of the Jewish Synagogue, home to an array of treasures including The Great Scrolls of the Old Testament, before transfering to Alleppey, where we board a kettuvallam, or houseboat, for a scenic cruise discovering Kerala's naturally idyllic backwaters. Constructed using traditional methods and materials, these incredible boats were once used to shuttle goods between Cochin and Kuttanad, and could carry up to 30 tonnes of cargo, including exotic spices and rice.
We begin at Vembanad Lake, the largest lagoon in the region, which maintains its quiet and calm feel. As we glide serenely through the bewildering maze of canals and channels, we enjoy lunch and an evening tea on board. We disembark at Kumarakom, where we stay at the Coconut Lagoon. On Day 9, we continue to Thekkady, where your afternoon is free.
Days 10-12 - Kerala's spices and Madurai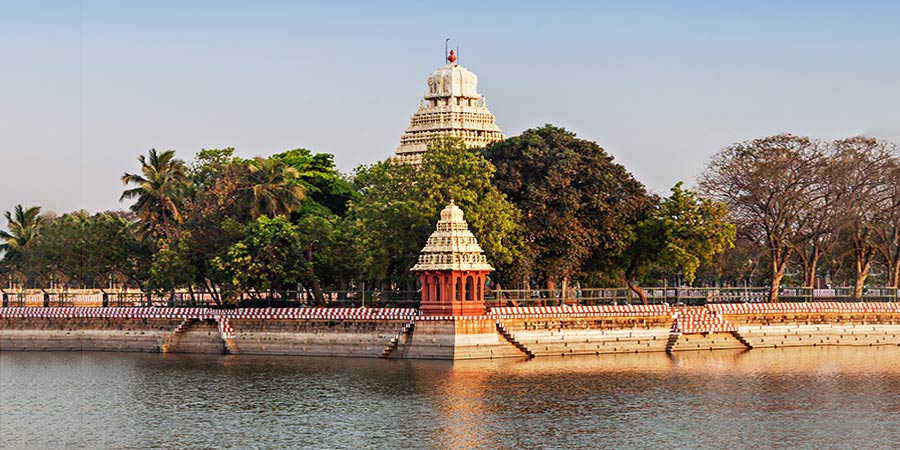 Today's excursion takes us to an aromatic spice plantation, where we enjoy a guided walking tour, uncovering the secrets of southern India's spices. This afternoon we head to Lake Periyar, a stunning lake in a large wildlife sanctuary, for a cruise across its peaceful waters.
On Day 11 our tour takes us to Madurai, where this evening we venture out to the Meenakshi Temple. Here, we are invited to watch a 'puja', religious ceremony. Each day here, the priests symbolically bathe, dress, and feed the statue of the god Shiva, and this evening we witness the final puja of the day, as Shiva is put to bed alongside his wife, the goddess Meenakshi, for whom the temple is named.
We take a guided coach tour of Madurai on Day 12, which includes the impressive 17th-century Thirumalai Nayak Palace, an oppulent building filled with stunning carvings and umerous pillars. This impressive structure was once considered to be one of the most incredible buildings in India, however it was ruined over 400 years due to war and neglect. The building was eventually restored in the 19th century, and although it is a truly mesmerising building, it hasn't maintained its former glory. We also visit the Gandhi Memorial Museum, which tells of the history and life of one of India's most famous men.
Day 13 - To Chennai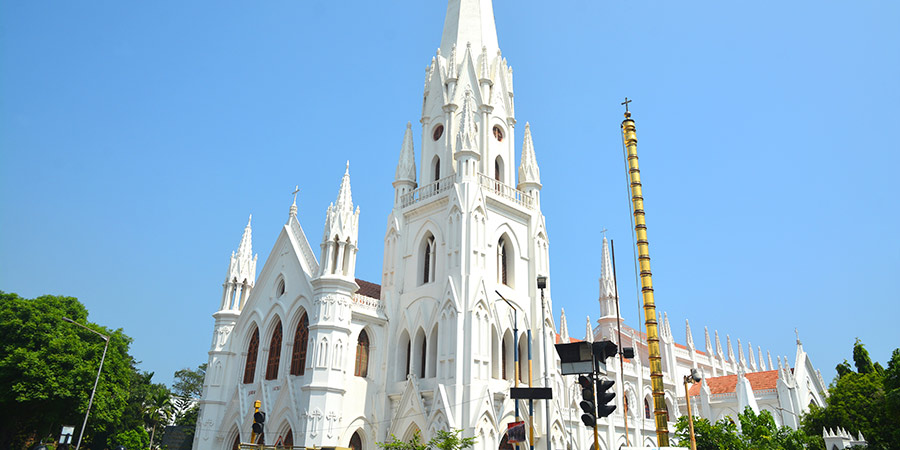 After breakfast today, we take an internal flight to Chennai, formerly known as Madras. This afternoon, we take a sightseeing tour, including some of the city's colonial heritage, seen in the architecture that remains.
The city was the 17th century French colonial capital, and today it boasts a rich blend of French-Tamil culture and the hustle and bustle of a modern Indian city. Tuk tuks whizz by, driving on both sides of the road as the weave their way through pedestrians, cars, and hundreds of beeping motorbikes. The smell of street food fills the air; an inviting combination of both Tamil and Creole cuisine.
Some sights that we see on our tour include the Regional Railway Museum, a drive past the British buildings, a visit to a Madras War Cemetery along with Marina Beach, San Thome Cathedral Basilica & Kapaleeshwar Temple.
Day 14 - Return Home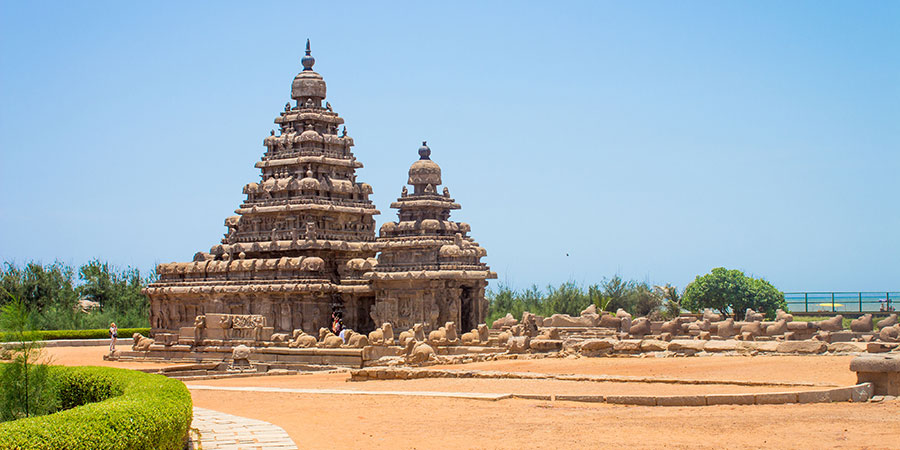 There is an optional excursion this morning to Mamallapuram, known for its UNESCO-listed temples (payable locally). Otherwise, enjoy the day at leisure, before the tour concludes this evening.
Please note
Please note that while every departure of this tour will feature the same excursions, the order may differ from that shown above.
Recommended Airports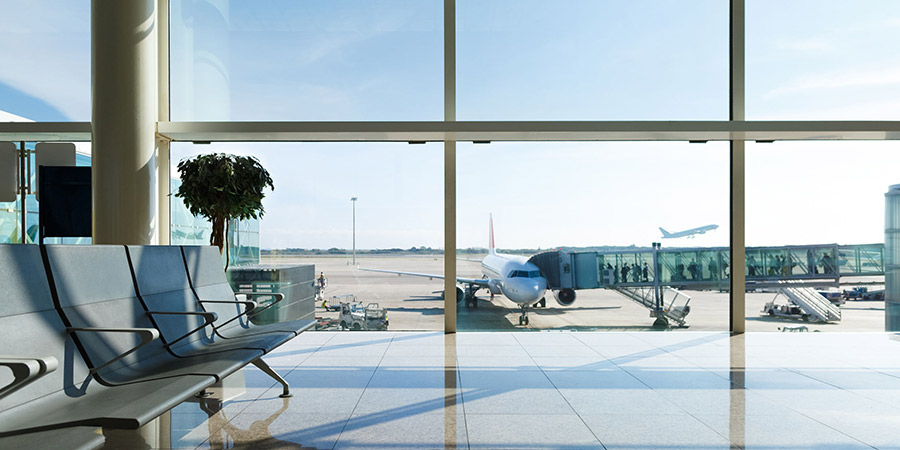 We recommend that for this tour you arrange flights to Mysore Airport, approximately 5 miles from your base in Mysore. Our recommended departure airport is the Chennai Airport, approximately 9 miles from your final base in Chennai.
Visa Requirements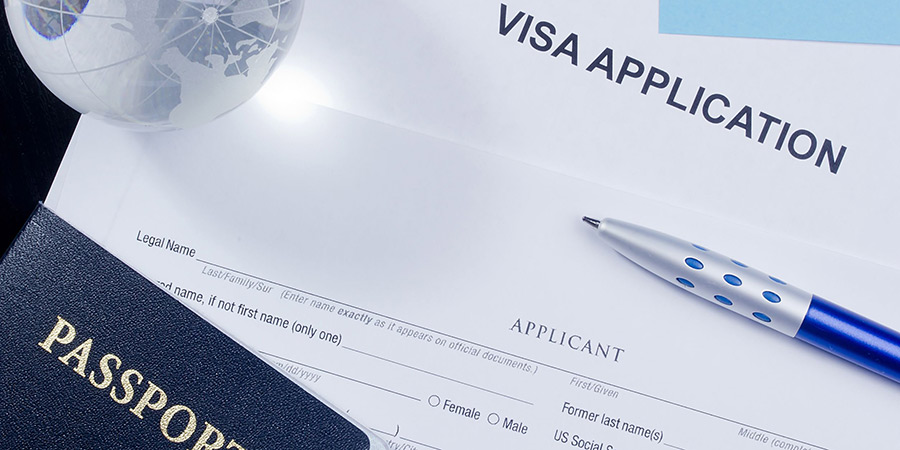 It is your responsibility to check and fulfil the passport, visa, health and immigration requirements applicable to your itinerary. We do not accept any responsibility if you cannot travel, or incur any other loss because you have not complied with any passport, visa, immigration requirements or health formalities. You agree to reimburse us in relation to any fines or other losses which we incur as a result of your failure to comply with any passport, visa, immigration requirements or health formalities.
Departure Dates
All prices are per person and assume full occupancy of the room.
Please always refer to the website for up-to-date prices and availability.
Trains
Nilgiri Mountain Railway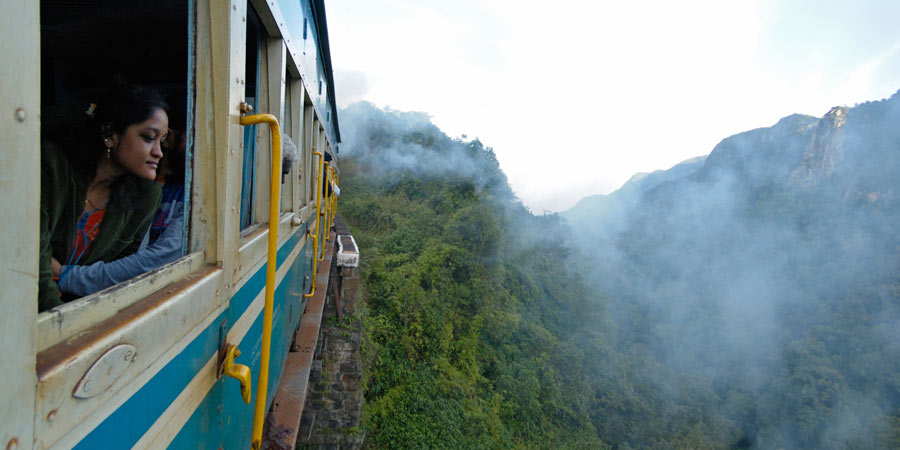 Tamil Nadu's Nilgiri Mountain Railway is one of the world's steepest rack-and-pinion railways. The route was established over a century ago and the cogwheel-driven Blue Mountain Express is now UNESCO World Heritage listed.
Hotels
Hotel Taj Coromandel, Chennai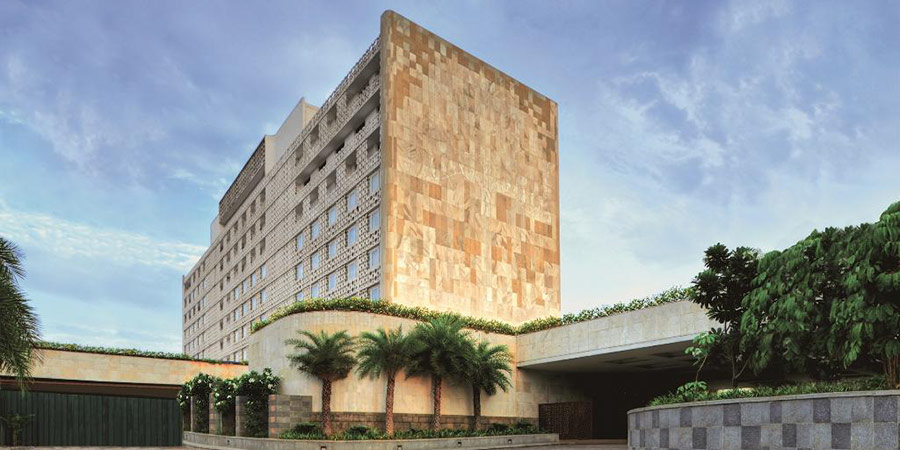 Located in the heart of Chennai's business and commercial district, the 5-Star Taj Coromandel is one of the city's best known landmarks. The superb hotel has a large landscaped swimming pool, a fitness centre, a spa and wellness centre, hot tub, two restaurants, a bar and sun terrace. Room facilities include a TV and DVD player, bathrobes and slippers, tea/coffee making facilities, a minibar and Wi-Fi internet access.
Jungle Villa Resort, Chitwan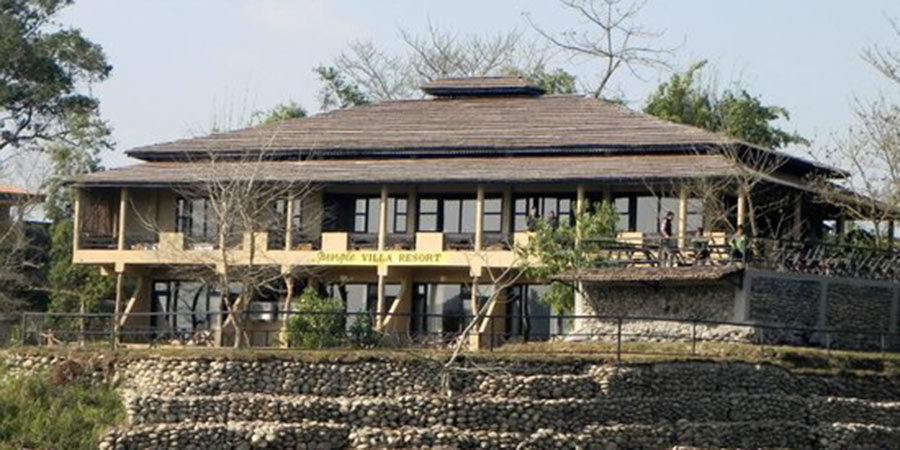 A deluxe resort in the midst of the lush forests of Chitwan National Park, the 4-Star Jungle Villa Resort offers comfortable and modern cottage style accommodation. The on-site restaurant serves a varied range of Continental, Indian, Chinese and Nepali cuisine, using fresh, local ingredients sourced from nearby farmers. Guest rooms are decorated in an elegant style and each come equipped with modern amenities including air-conditioning, a flat-screen television, a telephone and tea & coffee making facilities.
Vivanta Coimbatore, Coimbatore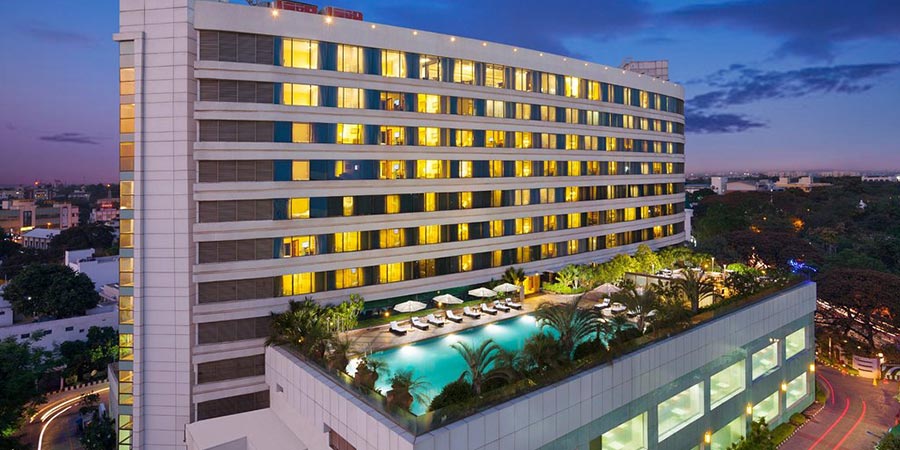 In the centre of the second largest city in Tamil Nadu, the Vivanta Coimbatore is intrinsically modern in style and atmosphere. The hotel features a lounge with scenic views of Coimbatore, a large outdoor pool, spa treatments and a 24-hour fitness centre. Three restaurant dining experiences are offered and private meals are bookable with the executive chef, Vijayan. Rooms feature a large LCD television, telephone, electronic safe, high-speed wireless internet (payable locally), complimentary tea and coffee making facilities, healthy mini-bar, room service, and an en suite bathroom.
Taj Malabar Resort & Spa, Kochi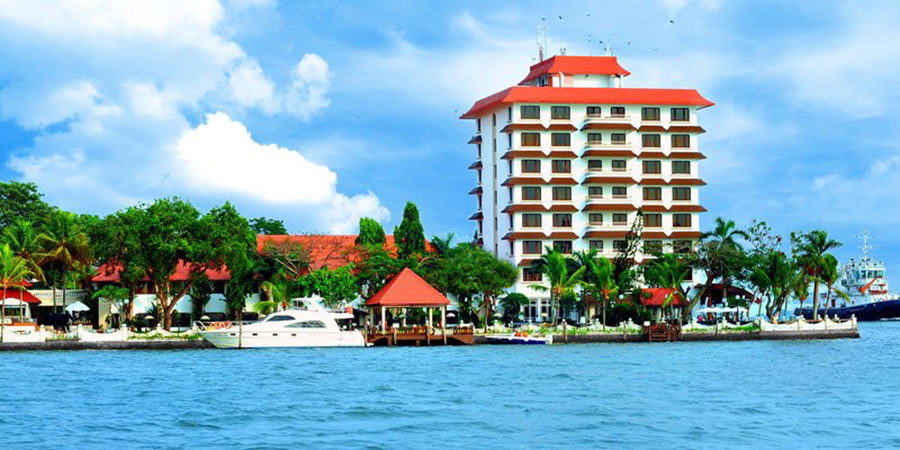 In Kochi, we stay at the beautiful 5-Star Taj Malabar Resort & Spa, set amidst landscaped gardens with a lovely view over Kochi harbour. There is a choice of 5 restaurants and eateries, serving delicious cuisine ranging from Thai to Italian. There is also a jetty bar, a 24-hour gym, a beauty salon and an outdoor swimming pool. The rooms include a television, tea & coffee making facilities, an in-room safe, and complimentary Wi-Fi.
Coconut Lagoon, Kumarakom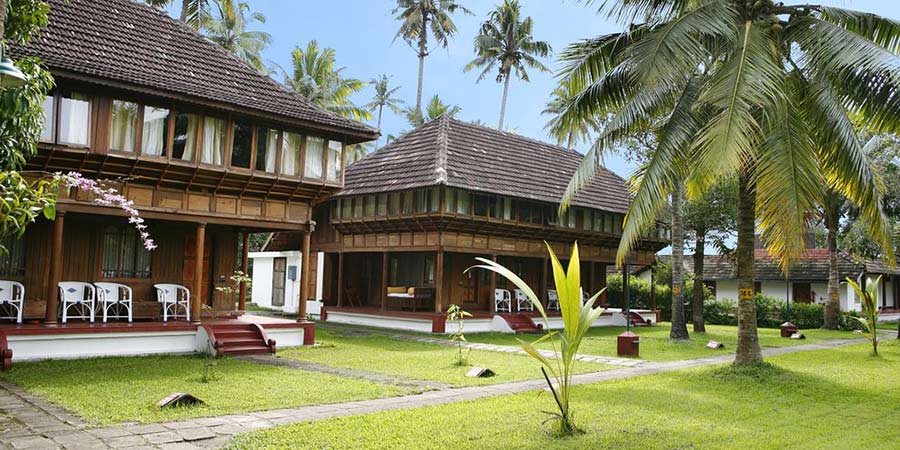 Our hotel in Kumarakom is the beautiful Cocunut Lagoon. This delightful hotel is located on the verdant shores of the azure Vembanad Lake, making this the perfect place in which to relax after a long day of exploring the region. The restaurant at the resort offers traditional 'Kerala food' in a traditionally decorated and airy setting, and the rooms are decorated in neutral tones with beautiful wooden accents.
The Gateway Hotel Pasumalai, Madurai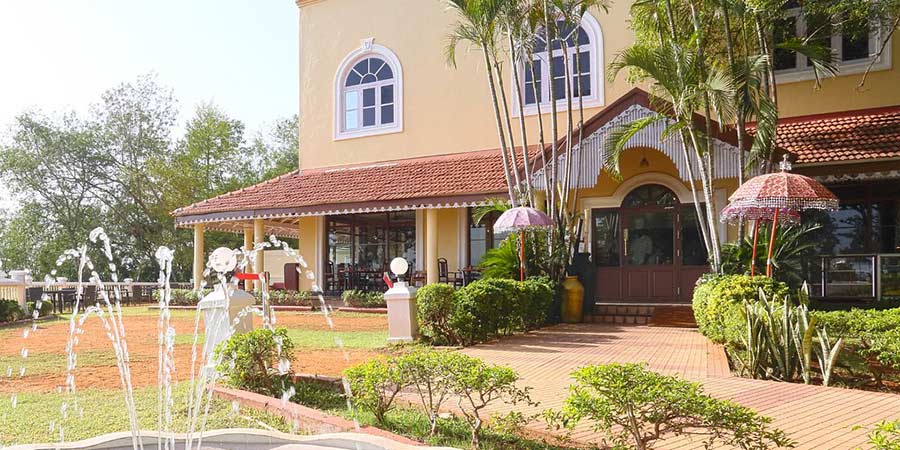 Situated in acres of landscaped gardens on Pasumalai Hill, the 4-Star Gateway Hotel Pasumalai is a fine example of colonial architecture. The hotel boasts a number of facilities such as a fitness centre, a swimming pool, an Ayurveda centre and a nature trail. The rooms are equipped with amenities such as a TV, telephone, safe, minibar, hairdryer and tea & coffee making facilities.
Radisson Blu Plaza Hotel Mysore, Mysuru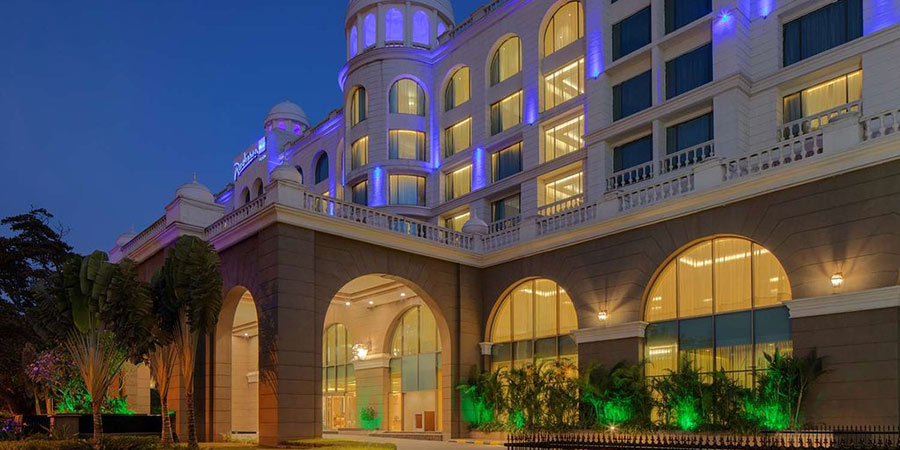 The 5-Star Radisson Blue Plaza in Mysuru offers stunning views of the Chamundi Hills. Boasting a fitness centre and outdoor swimming pool, the hotel ensures that guests are comfortable. Each room is air-conditioned and Wi-Fi enabled and has tea & coffee making facilities, a safe, ironing facilities, a hairdryer, a television, and a magnifying mirror.
Taj Savoy Hotel, Ooty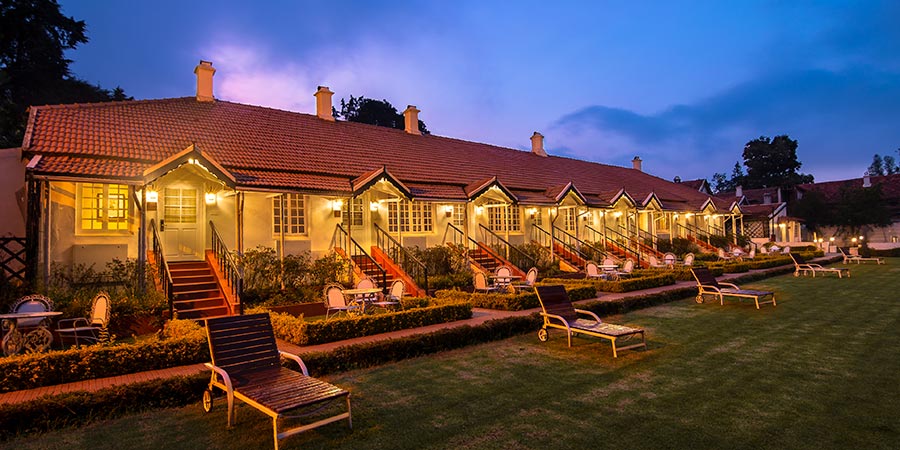 Quietly seated on hillside near to Ooty in the Nilgiri region, The Savoy Hotel's accommodation comes in the form of colonial style cottages nested in six acres of bright, landscaped gardens. The cosy rooms feature a telephone, music player and satellite television, and most have their own fireplace. 24-hour room service, internet connection and laundry are offered. Exercise at the badminton, basketball, volleyball courts and fitness centre, or relax at the Ayurvedic spa.
Spice Village, Thekkady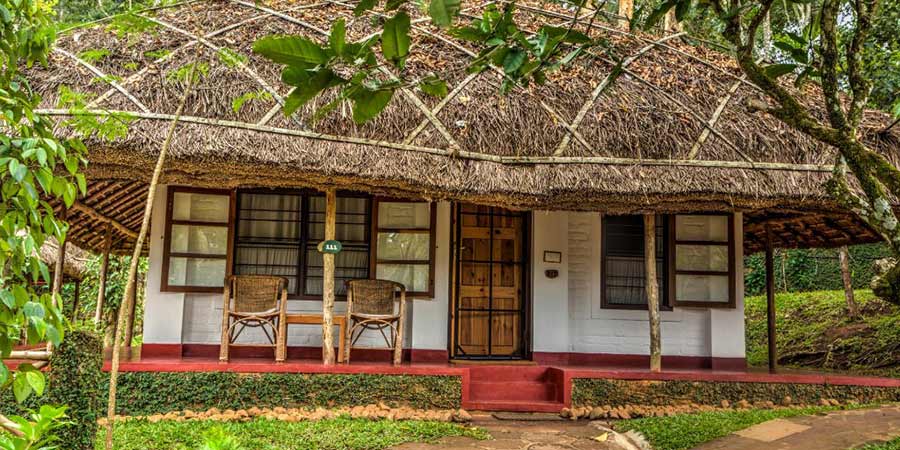 Surrounded by mountains and spice plantations, the unique Spice Village Resort boasts modern amenities in a quiet natural setting. Check in and enjoy a delightful herbal tea, that you can custom make yourself, and enjoy the leisure facilities on offer here. These include Tennis courts, Badminton courts, an outdoor pool, and a library. There is also a restaurant and a bar. The rooms are en-suite throughout, and traditionally decorated with elephant grass roofs, and feature coffee making facilities and a minibar.

Upgrades

We offer a selection of upgrades and 'add-ons' designed to help you make the most of your holiday - and make it even easier!

This page was printed from

www.greatrail.com/us/tours/kerala-southern-india-tour/#GCJ20

on 10 August 2020.

Call

01904 521 936

to discuss your holiday

© Copyright 2020. Great Rail Journeys