01904 521 936
Open 7 Days a Week
America's National Parks & Heritage Railroads
An oasis of spellbinding scenery and memorable experiences await
An oasis of spellbinding scenery awaits on this enthralling tour of America's great natural gems. From Yellowstone, to Mount Rushmore and the Grand Canyon, tour the best of these unspoiled natural preserves, enjoying heritage rail journeys along the way.
The itinerary for your journey
Tour highlights
Visits to Mount Rushmore and Fort Laramie
Excursions to Badlands, Yellowstone, Grand Teton, Dead Horse Point, Arches and Canyonlands National Parks
Journeys on the Royal Gorge Railroad and the 1880 train
Discover the Grand Canyon
Orientation tour of Denver
Visit to Deadwood, the final resting place of Calamity Jane
Excursion to the Little Bighorn Battlefield
Navajo-led tour of Monument Valley
Guided tour of Temple Square & free time in Salt Lake City
Days 1-2 - Denver and Royal Gorge Railway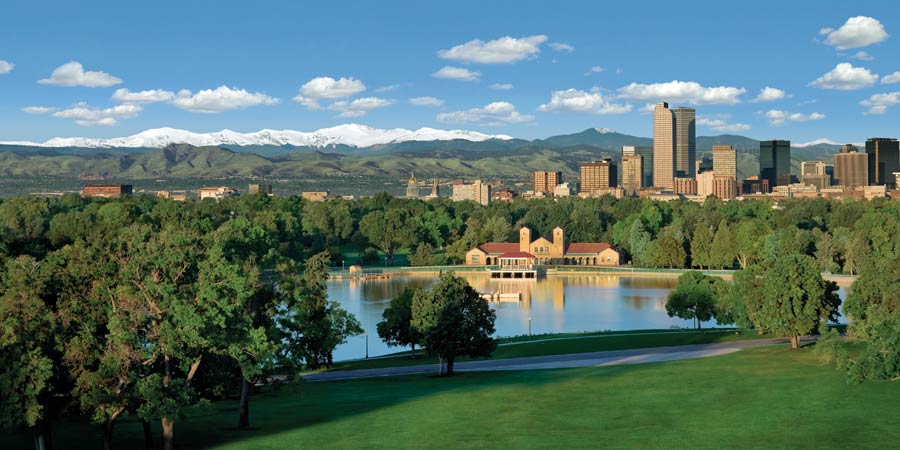 Meet your group and Tour Manager at the Holiday Inn Stapleton in Denver. Denver is surrounded by the majestic peaks of the distant Rocky Mountains, which can be seen from all places of the city, which makes it the perfect city in which to start our explorations of America's most beautiful National Parks.
On Day 2 we transfer to the Santa Fe depot in Canon City to board the Royal Gorge Railroad. We enjoy a round trip on this fantastic route, before the rest of your day is at leisure in Denver.
Day 3 - Rapid City and Fort Laramie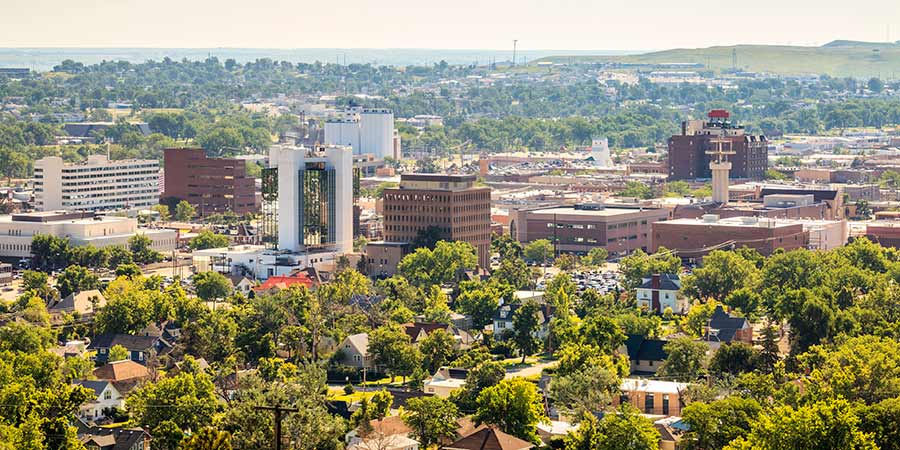 Today, our final destination is Rapid City, however we have some time in Fort Laramie along the way. Fort Laramie is an incredible historic site, and its history is indicative of those early pioneers who ventured across America to the 'wild west' in the early 1800s.
Eventually, and thanks to the introduction of railroads, Fort Laramie decreased in popularity with those travelling by wagons, and it was eventually abandoned in 1890, only to be rediscovered just under 100 years later. Continuing on from here, and with a short pit stop in Edgemont, we arrive in Rapid City where we check into our hotel. This evening, you are at leisure to further explore the 'Gateway to the Black Hills'.
Day 4 - Mount Rushmore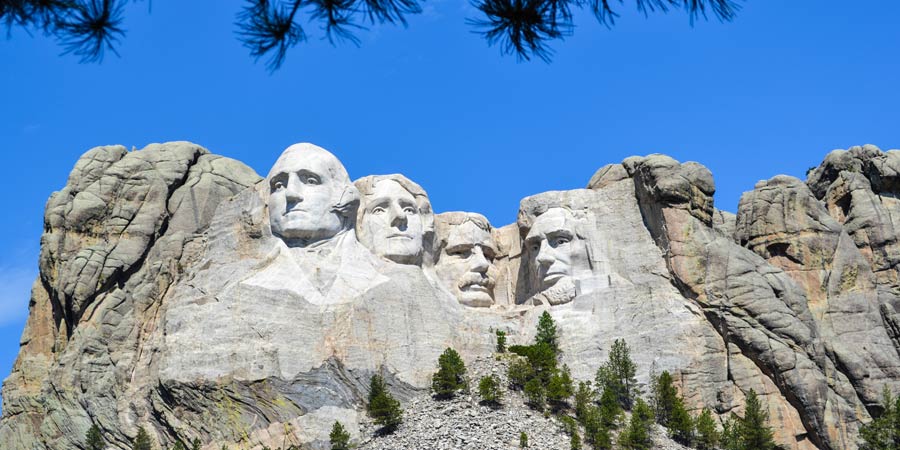 We have an early start today, as we set out to explore Mount Rushmore, most famous for having the heads of past US presidents George Washington, Thomas Jefferson, Theodore Roosevelt, and Abraham Lincoln carved into its granite face. A spectacular thing to see on the side of a mountain, the sculptures took 14 years to complete, and were originally conceived as a way to bring more tourism to the Black Hills. Needless to say, the idea worked, and now Mount Rushmore has become one of the more iconic symbols of America throughout the world.
Next, we visit the Crazy Horse Memorial, an as-yet unfinished monument which has been under construction since 1948 on a site dedicated to Native Americans. It is hoped that upon completion it will be the largest non-religious statue in the world. After time to admire the memorial, we transfer to Hill City, where we embark on the heritage 1880 train, for a magical journey through the South Dakota Black Hills. After our round journey, we transfer to South Dakota's stunning Badlands National Park.
Days 5-6 - Deadwood and the Little Bighorn Battlefield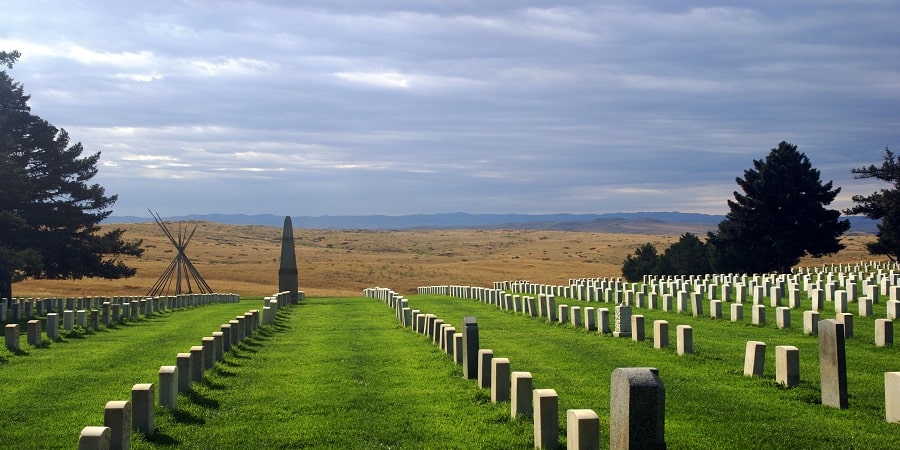 On Day 5 we take a step back in time, to the Wild West town of Deadwood. This Gold- Rush era city is the epitome of what would expect of a town in the 'Wild West', and it is where infamous gunman 'Wild Bill' Hickok was killed playing Poker. Deadwood also serves as the burial place of Calamity Jane, another icon of the frontier.
On Day 6, we visit the site of the 1876 Battle of Little Bighorn. Otherwise known as 'Custer's Last Stand', this is where armies led by General Custer on one side and Lakota warriors Sitting Bull and Crazy Horse on the other, fought in one of the many battles of the Great Sioux War. The battle ended in a crushing defeat for Custer's forces.
Days 7-8 - Yellowstone National Park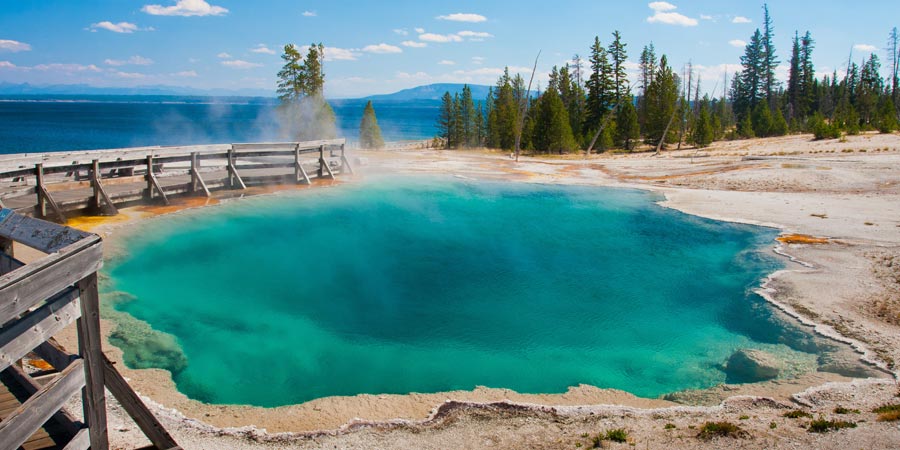 Today we visit one of the best-loved of America's many national parks, the iconic Yellowstone. Yellowstone is famed for its incredible scenery, varied wildlife, and the Yellowstone Caldera, which is responsible for the numerous fascinating geysers - the most recognised of which is 'Old Faithful', named so as it predictably and faithfully erupts in a spray of boiling hot water every hour and a half or so.
On Day 8 we have more time to see the Park's most famous sights after which we continue to Grand Teton National Park, with free time to enjoy the dramatic vistas of the Teton mountain range, which stand majestically in snow-capped splendour all year round. This evening, we overnight in Jackson Hole.
Days 9-10 - Salt Lake City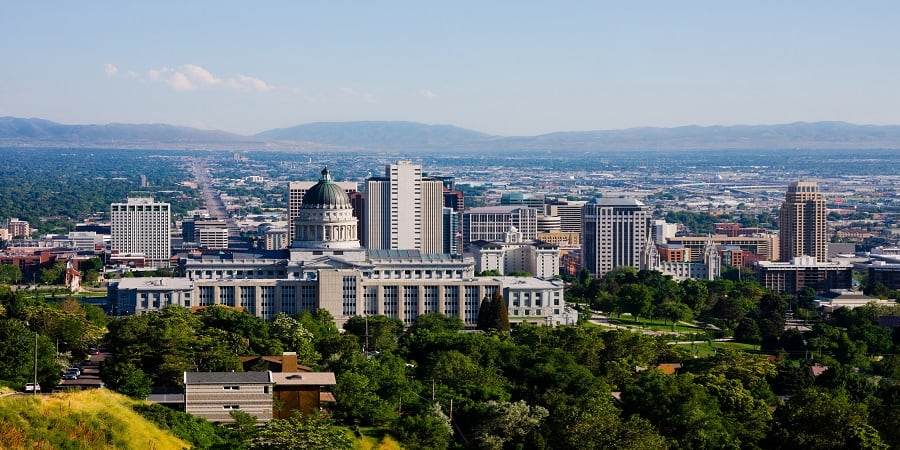 Following a leisurely morning we transfer to Salt Lake City on today, where this evening there is a guided tour of Temple Square. If it is dark enough in the evening, the view of the incredible white Salt Lake Temple is illuminated in a soft glow, and it is stunning to behold. The cathedral like Temple is one of the main places of worships for those in the Church of Jesus Christ of Latter-day Saints (also known as Mormons). Built in 1893 and taking 40 years to finish, the inside remains a relative mystery to those on the 'outside' of the faith, as you are only allowed in the Temple if you are a Mormon with a recommendation.
Day 10 is at leisure to continue exploring Salt Lake City at your own pace.
Days 11-12 - Dead Horse Point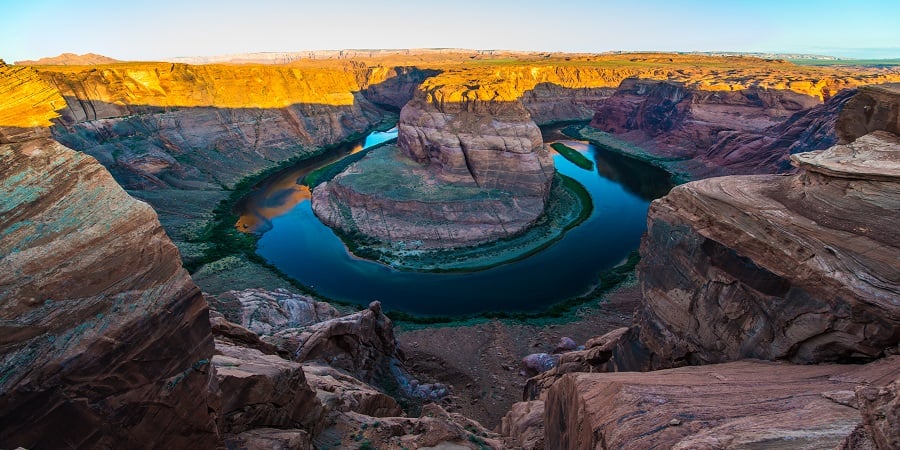 We continue exploring Utah today, with an excursion to Dead Horse Point. Arriving here feels like stepping foot on another planet, as the vast and barren planes mix with fascinating rock formations to give this red-hued park an other-worldly feel. After time to explore, we move on to Arches National Park, which contains a wide selection of incredible natural rock formations, including some eponymous natural arches. We visit the magnificent Canyonlands National Park on Day 12.
Day 13 - Monument Valley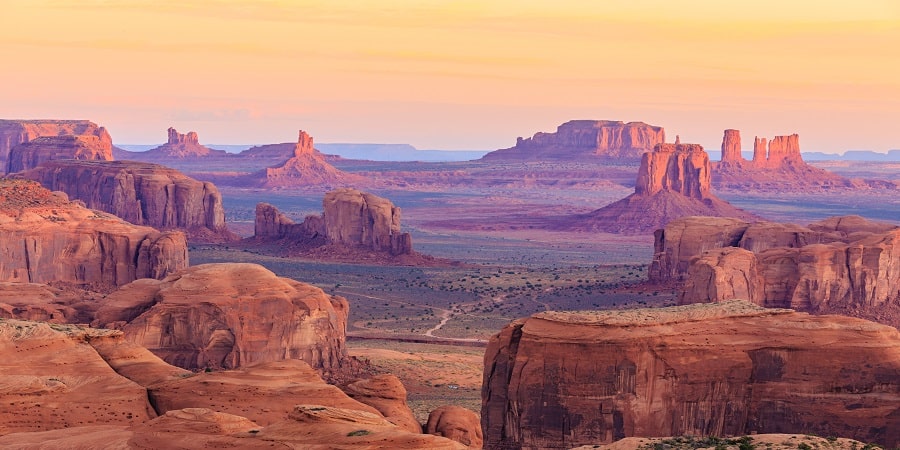 On Day 13, we take an incredible Navajo-led tour of Monument Valley, one of the more recognisable National Parks in America thanks to its wide use in 'Western' films, as well as in '2001: A Space Odyssey'. Later we continue to Walnut Canyon, which was inhabited by the Sinagua, a people that resided here around 900 years ago.
Days 14-15 - The Grand Canyon and home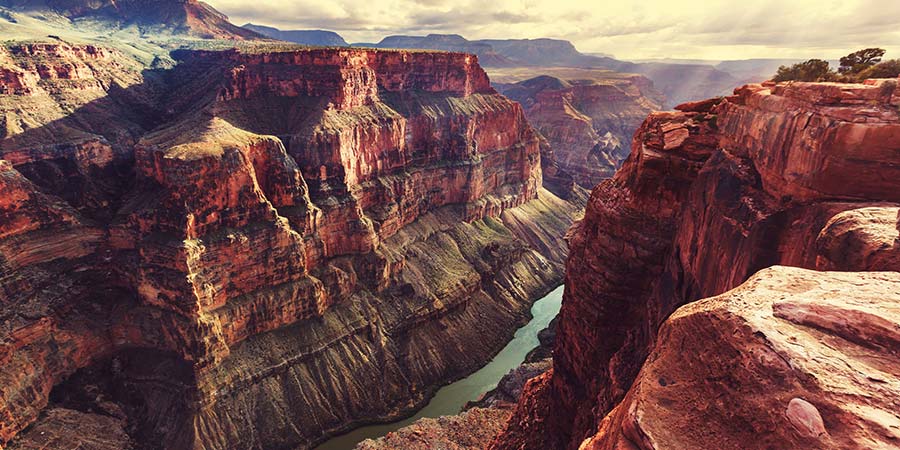 Today we visit the Grand Canyon by rail, boarding the Grand Canyon Railroad for our scenic journey to the South Rim. We travel in vintage carriages hauled by historic locomotives to possibly one of the most scenic areas of the Grand Canyon, where we can see for miles across this outstanding natural wonder. On Day 15 your tour concludes and you are free to make your way home.
Please Note
Please note: On this tour you will travel to altitudes in excess of 8860 feet. It is unlikely that you would encounter any difficulties, however if you suffer from heart or respiratory conditions, please consult your doctor.
Recommended Airports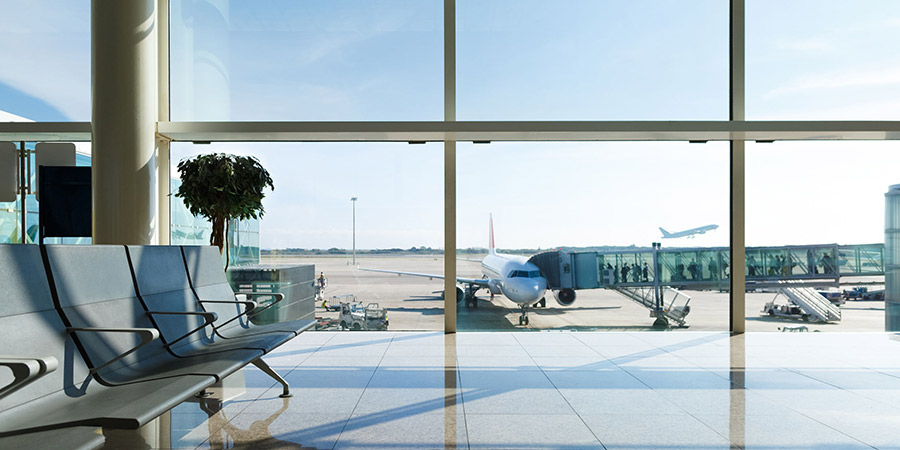 For this tour, we recommend arriving into Denver airport, which is approximately 19 miles from your first hotel. Our recommended departure airport is the Las Vegas airport, which is approximately 256 miles from your final hotel.
Departure Dates
All prices are per person and assume full occupancy of the room.
Please always refer to the website for up-to-date prices and availability.
Trains
Grand Canyon Railway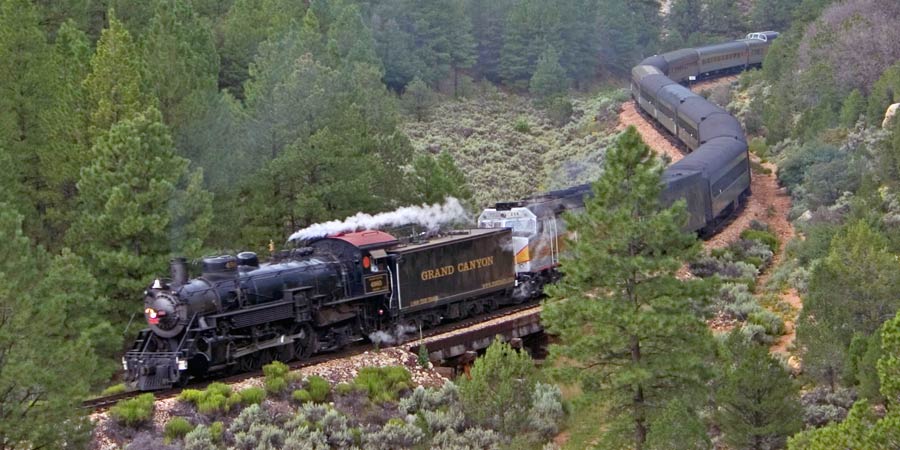 Opened in 1901, the Grand Canyon Railway carried passengers and supplies over the sixty-five mile journey from the Arizona town of Williams to Grand Canyon Village at the canyon's South Rim.
A convenient means of visiting one of the USA's greatest natural phenomena, the Grand Canyon Railway remained popular with tourists until the irresistible rise of America's car industry. As the popularity of road travel boomed, the railway's passengers declined and the line became freight-only in 1968 before closing altogether in 1974. Realising that such an iconic line could not be lost, entrepreneurs Max and Thelma Biegert bought the Grand Canyon Railway in 1989, just as its rusting assets were being salvaged for scrap. Its track and rolling stock lovingly restored to its original glory, the railway re-opened in 1990.
Today, although the magnificent steam locomotives that once hauled carriages to and from the Grand Canyon only appear very rarely, the two-hours and fifteen-minute trip to and from Williams remains an unforgettable and nostalgic journey through one of the USA's most spectacular landscapes.
Royal Gorge Railroad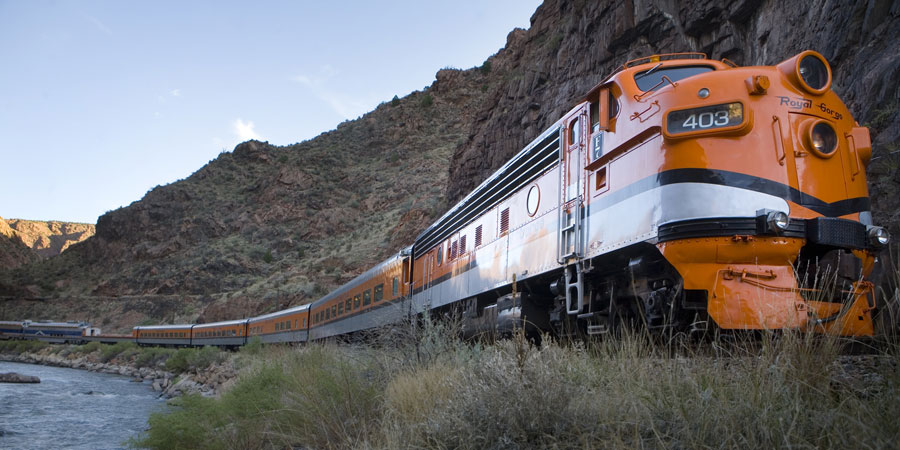 The Royal Gorge Railroad was built to capitalize on the mining industry that had developed in Colorado on the discovery of silver in the area. Constructed by the famous Denver & Rio Grande Railway, it is now generally considered to be the best-known section of their line.
The route opened in 1880 and both passenger and freight services commenced successfully. Owing to declining numbers, the passenger trains were withdrawn in 1967, but the line was still used for freight for another 30 years. In 1998, the railway was purchased by a local company, and heritage passenger services began the following year. For a heritage railway, the Royal Gorge Railroad is slightly unusual in that it has preserved 1950s diesel vehicles, rather than steam locomotives. But this has not stopped it from being tremendously popular ever since its re-opening.
1880 Train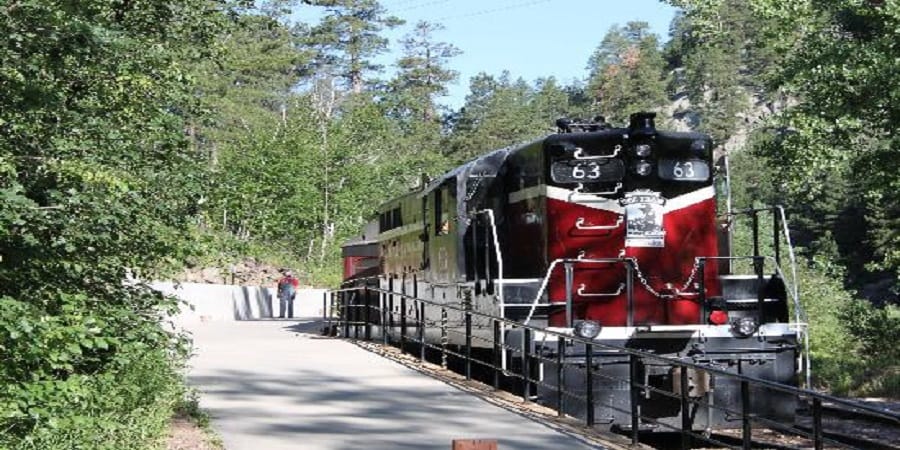 Travel on the lovely, and heritage, 1880 Train on the Black Hills Central Railroad in South Dakota. This line runs over 10 miles of stunningly scenic country between Hill City and Key Stone, passing through beautifully verdant forests that change dramatically depending on the time of the year on its way. From the crisp browns and yellows of fall, to the ripe greens of summer, discover a journey that is picture-postcard perfect at all times, whilst riding in delightful carriages pulled by either one of three steam locomotives, or one of diesel engines.
The 1880 Train founded in 1957, and was named thanks to the founder, William Heckman, wanting to recapture the nostalgic fun of the 1880s. This delightful line now holds the title as one of the United States of Americas' longest continuously running tourist trains.
Hotels
Hampton Inn & Suites Buffalo Downtown, Buffalo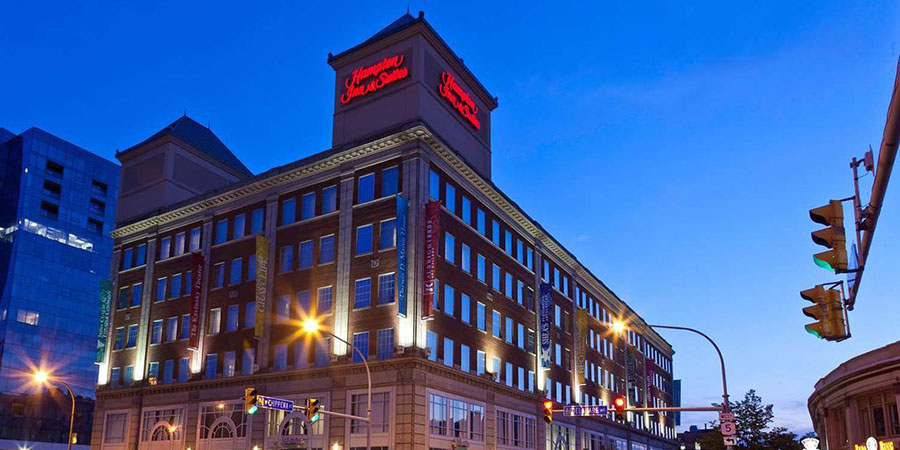 We stay at the 3-Star Hampton Inn & Suites in Buffalo. This hotel offers wonderful views of Clear Creek and the Big Horn Mountains, and comes well equipped with a 24-hour fitness room, a pool, and a laundry service (payable locally). The rooms are decorated in neutral colours, and come with a coffee maker, a minifridge, a television, and complimentary Wi-Fi.
Holiday Inn Cody-At Buffalo Bill Village, Cody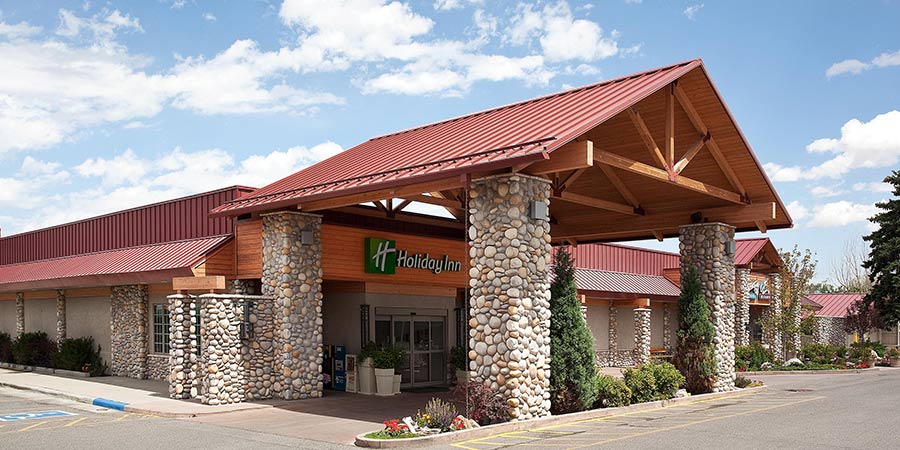 A modern offering, found in the geographical centre of Cody, the Holiday Inn Cody-At Buffalo Bill Village provides convenience and excellent service in true Wyoming style. Complimentary high-speed WiFi is available throughout the public areas of the hotel, and facilities feature a restaurant, a lounge area and an outdoor swimming pool. The rooms all enjoy a television each as well as tea & coffee making facilities.
Holiday Inn Stapleton, Denver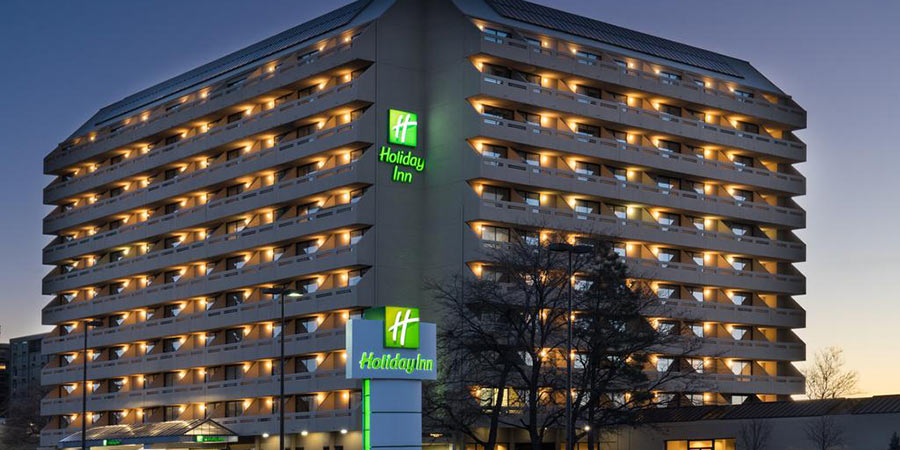 In Denver, we stay at the 3-Star Holiday Inn Stapleton.
Little America Hotel, Flagstaff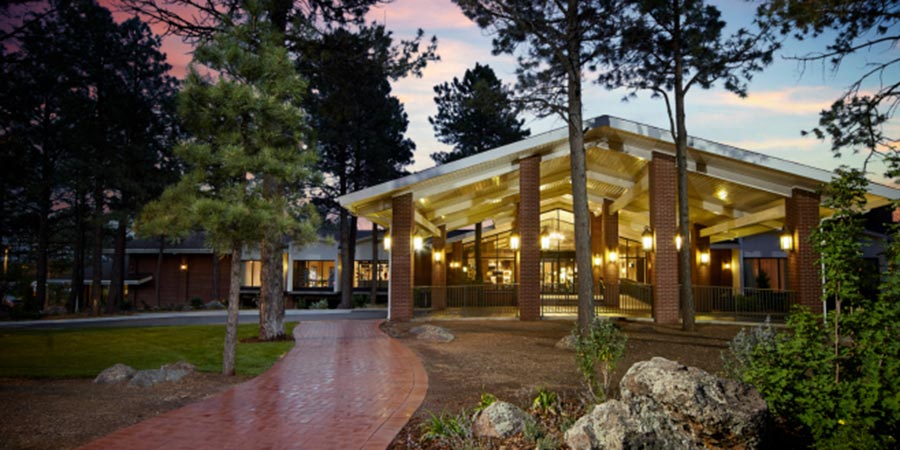 The Little America Hotel in Flagstaff stands in 500 acres of ponderosa pine forests at the base of the majestic San Francisco Peaks and offers a perfect base from which to explore the natural wonders of Northern Arizona. The hotel benefits from a full-service restaurant and a lounge bar. Leisure facilities include a fully-equipped gym, a heated outdoor swimming pool (open seasonally) and a hot tub, plus a selection of sports and activities are available on request. The Little America Hotel also has a gift shop selling a wide selection of clothing, books, jewellery, art work and souvenirs. The well-appointed rooms at the Little America Hotel are situated in four two-storey lodges within the grounds. Each room is both comfortable and spacious, featuring two queen-sized beds and a sitting area. Facilities within the room include two telephones, a flat screen television, mini refrigerator, coffee maker, hair dryer, iron and ironing board and a safe. Overnight laundry and dry cleaning services are available at this hotel, as well as a coin-operated laundry.
The Lexington at Jackson Hole, Jackson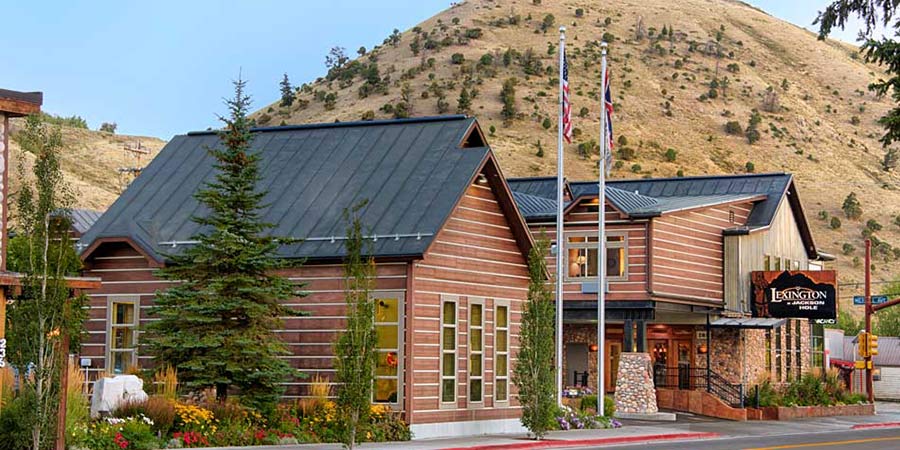 Found in a charming chalet style building off the main street in Jackson Hole, the Lexington at Jackson Hole is an exceptionally welcoming hotel, featuring homely wooden interiors and cosy furnishings. Amenities here include a heated indoor pool and a hot tube, along with a breakfast area. All the well-appointed rooms provide a television and tea & coffee making facilities.
Comfort Suites, Moab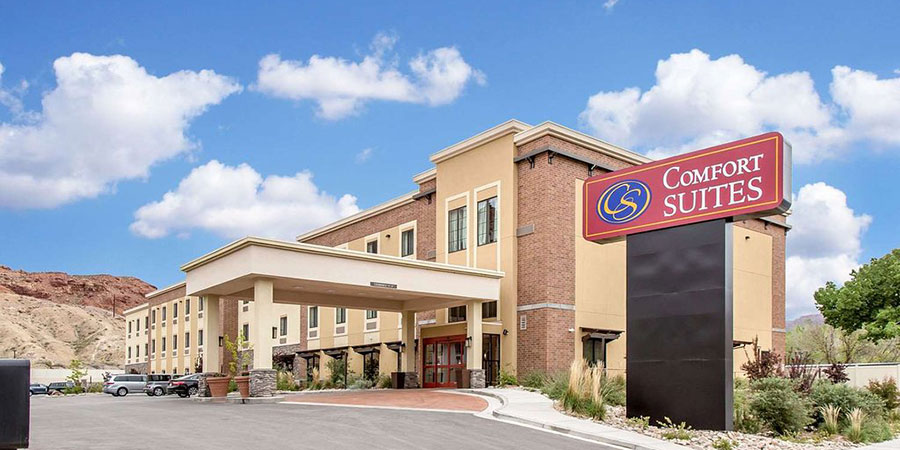 Our hotel near Arches National Park is the 3-Star Comfort Suites in Moab. This lovely hotel is the perfect base from which to explore the surrounding area, thanks to it being a short drive away from a few of the spectacular sites, including the Colorado River. The hotel comes with a fitness centre, an outdoor pool, and laundry facilities (payable locally). All rooms here offer a television, a hairdryer, and coffee making facilities.
Hampton Inn Kayenta Monument Valley, Monument Valley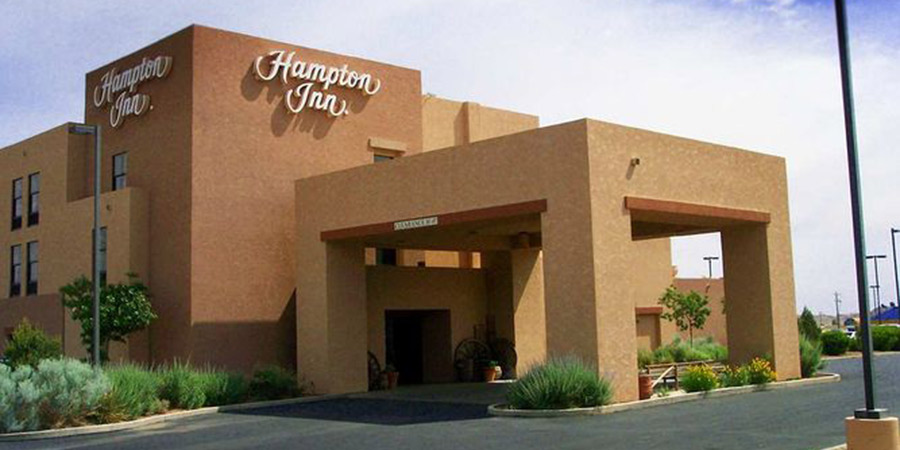 In Monument Valley, we stay at the 3-Star Hampton Inn Kayenta, which provides modern, comfortable accommodation, as well as incredible views across the surrounding Arizona desert. The décor is warm and traditional, with Native American-inspired themes across the guest rooms and public areas. Rooms come equipped with a television, complimentary Wi-Fi and a coffee maker.
Holiday Inn Rapid City-Rushmore Plaza, Rapid City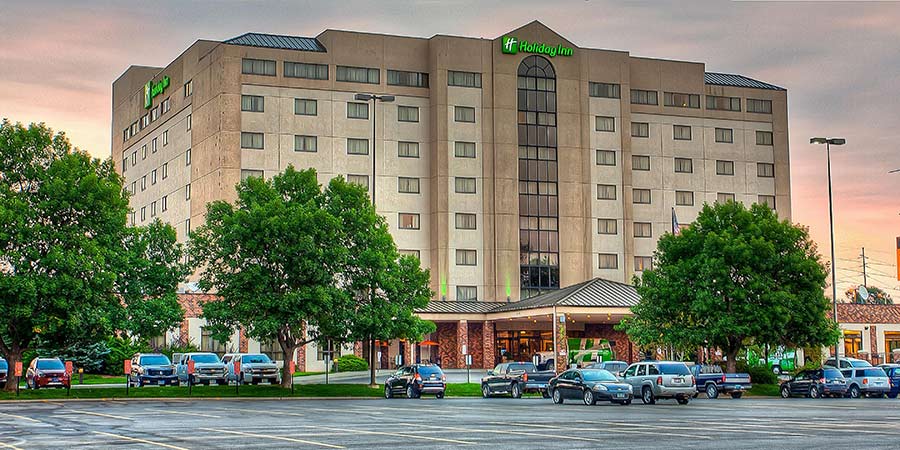 Boasting an impressive atrium with an enormous waterfall and tasteful greenery, the Holiday Inn Rapid City - Rushmore Plaza in Rapid City offers traditional South Dakota hospitality in contemporary surroundings at the heart of one of the state's main cities. Amenities include a heated indoor pool and an extensive fitness centre as well as a restaurant. The rooms include a flat screen television and complimentary WiFi.
The Crystal Inn Hotel & Suites Downtown, Salt Lake City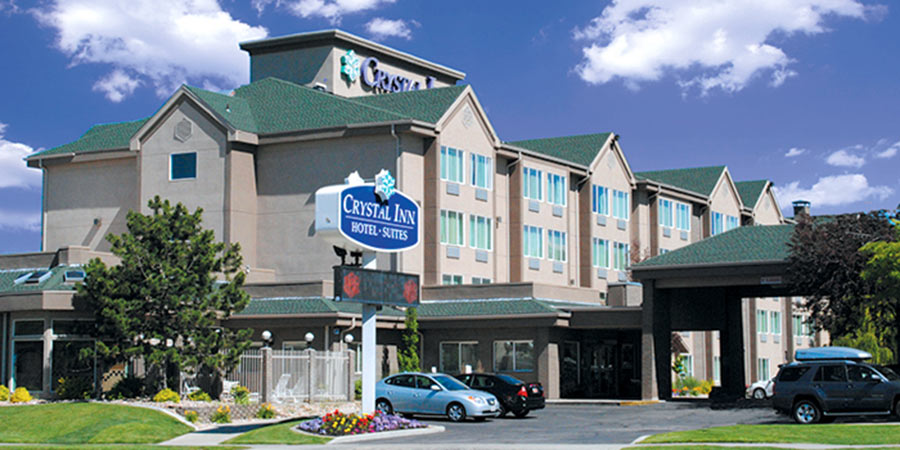 The Crystal Inn Hotel & Suites Downtown Salt Lake City is our base in Salt Lake City.
Gray Wolf Inn, West Yellowstone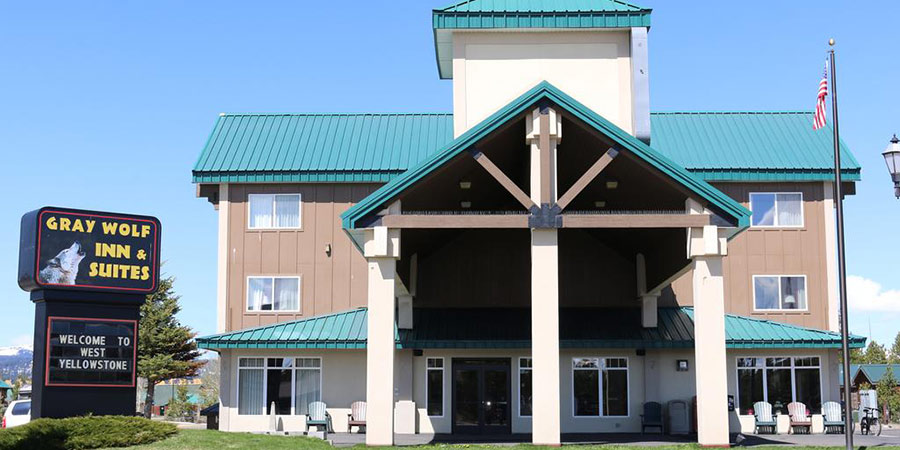 Situated right on the border of Yellowstone National Park, the Grey Wolf Inn is our comfortable accommodation whilst in West Yellowstone. The hotel has been newly renovated, and the rooms include fabulous modern amenities including flat screen televisions, complimentary Wi-Fi, and comfortable rooms. Other facilities that the hotel offers include an indoor swimming pool and a hot tub.

Upgrades

We offer a selection of upgrades and 'add-ons' designed to help you make the most of your holiday - and make it even easier!

This page was printed from

www.greatrail.com/us/tours/americas-national-parks-and-heritage-railroads/#UNG20

on 5 August 2020.

Call

01904 521 936

to discuss your holiday

© Copyright 2020. Great Rail Journeys