01904 521 936
Open 7 Days a Week
USA Coast to Coast
Enjoy the ultimate American coast to coast adventure
Experience a once-in-a-lifetime coast to coast rail journey across the most diverse country in the world! Your photo album will include many of America's highlights including the Statue of Liberty, the White House, the Wild West, the Rockies, the Grand Canyon, Hollywood Boulevard and the Golden Gate Bridge.
The itinerary for your journey
Tour highlights
Guided tour in New York
Sightseeing tour of Washington D.C.
City tours of Chicago, San Francisco & Los Angeles
Manhattan Harbour cruise
Time to explore the South Rim of the Grand Canyon
The Rocky Mountains & Estes Village
3 heritage rail journeys and 3 Amtrak journeys
Free time in Las Vegas
Day 1 - New York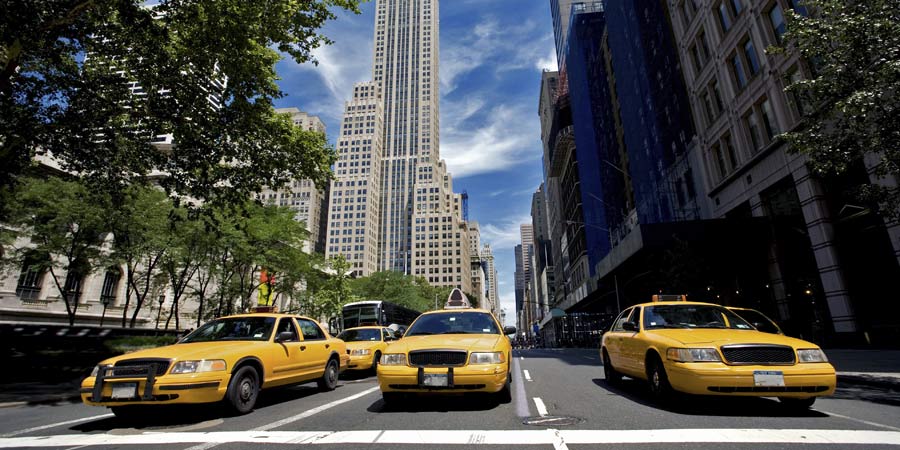 Meet your Tour Manager and the rest of the group at our hotel in New York ahead of two nights at the New York Marriott East Side Hotel.
Day 2 - Sightseeing in New York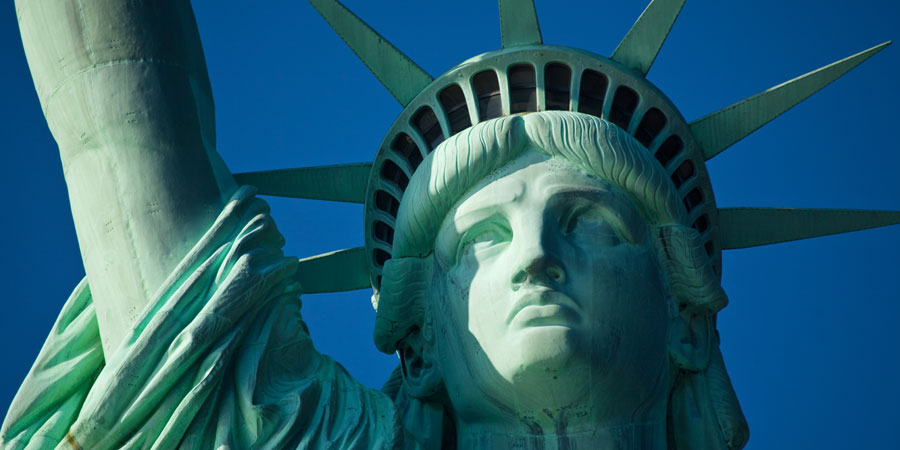 Today, we enjoy a cruise around Manhattan Harbour, spotting landmarks from our unique vantage point on the water like Ellis Island and the torch-wielding icon, the Statue of Liberty. Later, we take a guided tour of the 'Big Apple', including Central Park, an open, leafy space set amongst the city's skyscrapers.
Days 3-4 - To Washington DC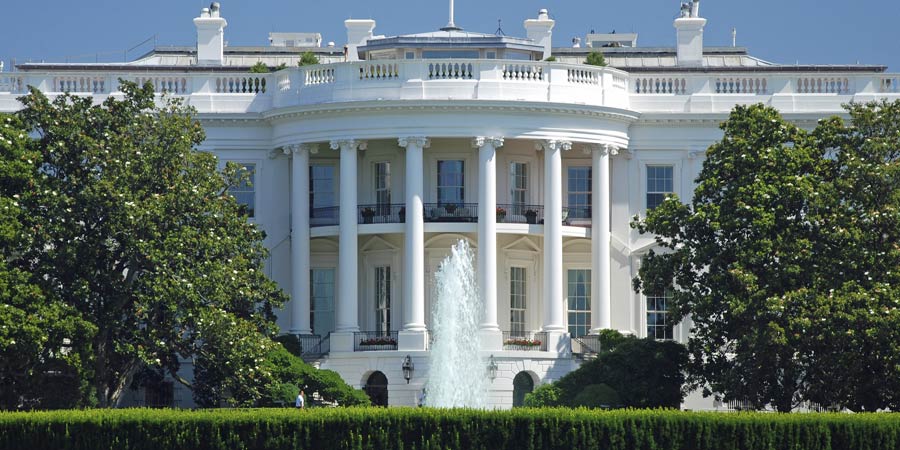 On Day 3 we take the train south to Washington, the nation's capital, where we spend two nights at the Kimpton Palomar Hotel located in the Dupont Circle district. This afternoon we begin a guided tour of this political powerhouse, passing many famous landmarks, including the White House, Capitol Hill, historic Georgetown and the Pentagon.
Day 4 is free to explore Washington at leisure. Why not visit the world's largest art, science and history museum complex - the fantastic Smithsonian? There are many other terrific places to visit, including Arlington Cemetery with its 'Eternal Flame', and lively Adams Morgan.
Day 5 - To the Mid-West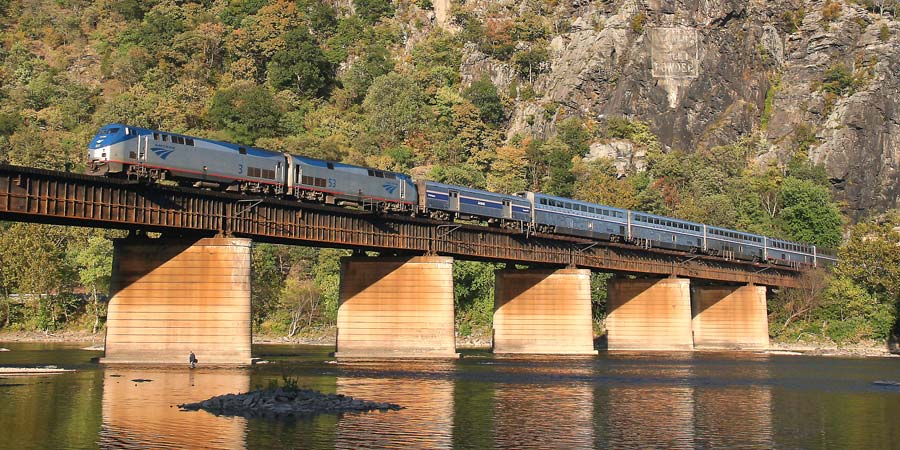 We leave Washington late-afternoon on the Capitol Limited. The Capitol Limited service runs daily between Washington D.C. and Chicago, following the historic B&O line through the Potomac Valley. Our overnight journey takes us past historic Harpers Ferry and the Allegheny Mountains into Pittsburgh, before crossing into Ohio and heading north to Cleveland across Indiana and eventually into the centre of Chicago.
Sit back, relax, and enjoy the passing scenery from the comfort of the Sightseer Lounge before moving to the dining car to enjoy dinner - included as part of your journey.
Days 6-8 - Overnight to Chicago and the Great Plains
We arrive in Chicago after breakfast on board the Capitol Limited. Here we spend the next two nights. On arrival in Chicago, we board a coach at the station for a city tour that revisits the 'dry and lawless years' of the 1920s and '30s. We take in the site of the St Valentine's Day Massacre as well as Al Capone's headquarters, and some of the city's less infamous landmarks.
Your afternoon, and Day 7, is free to explore Chicago. The Willis Tower - Chicago's equivalent of the Empire State Building - is a must-see and offers superb panoramas over the city, the lake and the landscapes beyond. The nearby Hancock Centre boasts similarly terrific views. Alternatively, you could venture down to Lake Michigan and enjoy a harbour cruise.
After a free morning on Day 8, we board the California Zephyr for an overnight journey to Denver, which takes us across the cornfi elds and plains of Iowa and Nebraska. The Zephyr has a Sightseer Lounge and dinner is served in the train's dining car in the evening.
Days 9-10 - Denver and Rocky Mountain National Park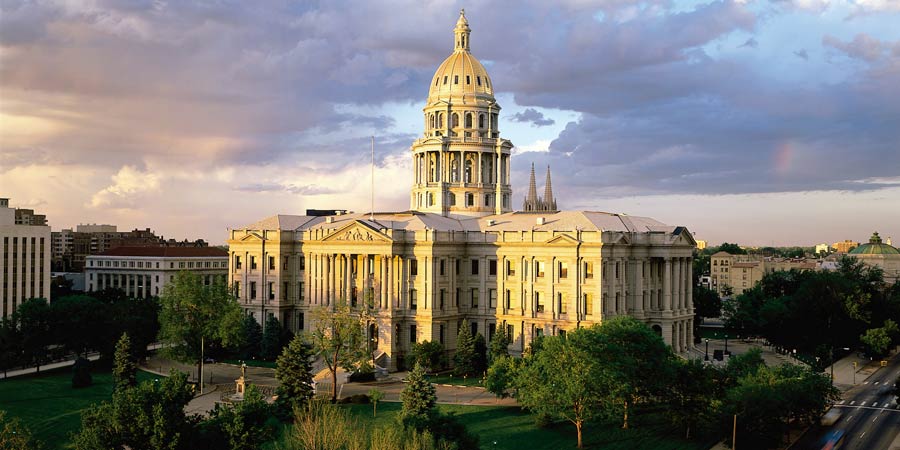 We arrive in Denver (nicknamed the 'Mile High City' as it is at an altitude of exactly one mile above sea level) early this morning, with breakfast served in the dining car. After our guided orientation drive on arrival, the rest of your day is at leisure to explore. Our home in Denver is the Hampton Inn & Suites Denver Downtown hotel.
On Day 10 we enjoy a full-day excursion exploring the Rocky Mountains. Renowned worldwide for their breathtaking scenery abundant in turquoise rivers, lush forests, majestic mountain vistas and wildlife including elk, black bears, coyotes, eagles and hawks, these parks are the jewel in Colorado's crown.
Days 11-12 - Heritage American rail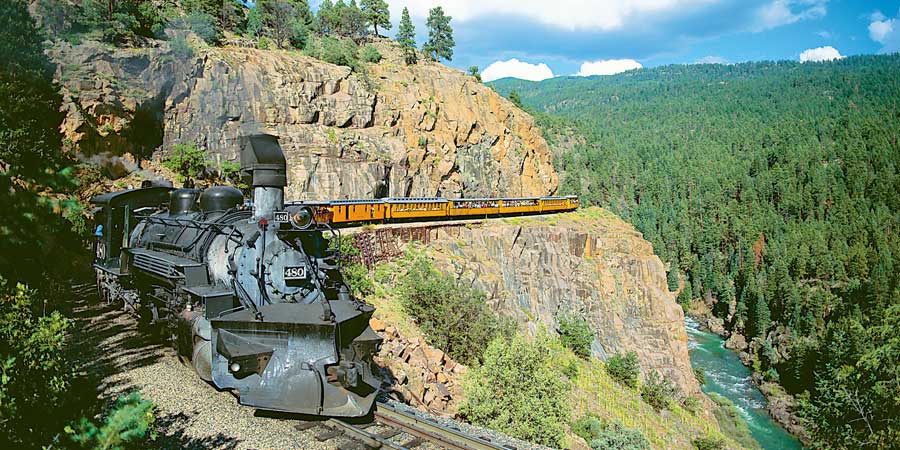 Today we embark on one of the USA's most scenic rail journeys along the route of the Denver & Rio Grande Railroad. Our journey takes us up into the Rocky Mountains, past dramatic peaks and deep ravines to the city of Grand Junction, in the heart of Colorado's wine region, where we enjoy an overnight stay.
On Day 12, we transfer to Silverton, for a journey on the Durango & Silverton Railroad, travelling through breathtaking canyons, past emerald-green rivers, across the remote wilderness of the National Forest, to Durango, where we spend the night at the Holiday Inn & Suites Durango Central.
Day 13 - Monument Valley, Flagstaff and the Grand Canyon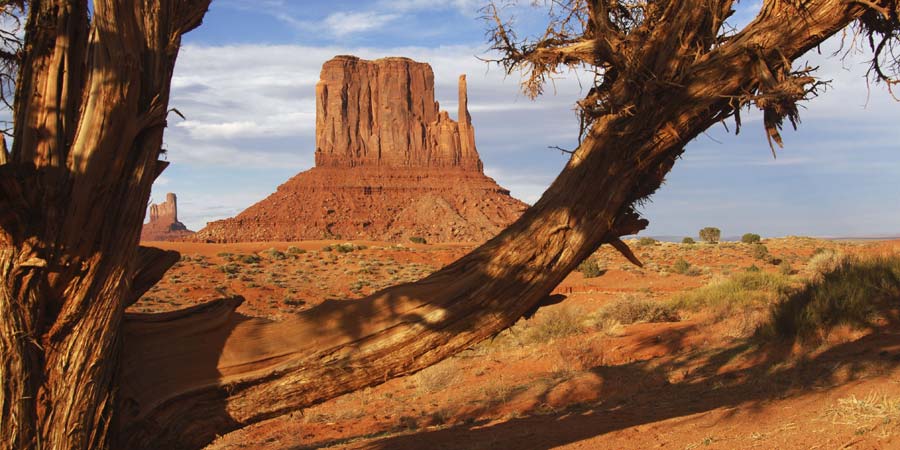 Familiar from a hundred westerns, the rugged landscape of Monument Valley is one of America's defining images, which we discover today as we pass through en-route to Flagstaff. We head along legendary Route 66 to the town of Williams on Day 14, where we join the Grand Canyon Railway. Travel in carriages hauled by historic locomotives to the Grand Canyon, to see one of the world's most aweinspiring sights.
The canyon, created by the Colorado River over a period of 6 million years, is 277 miles long, up to 18 miles wide, and a mile deep. We arrive at the South Rim and main viewpoint of the Canyon with plenty of time to enjoy the views.
Days 15-17 - Las Vegas, Los Angeles, and the Coast Starlight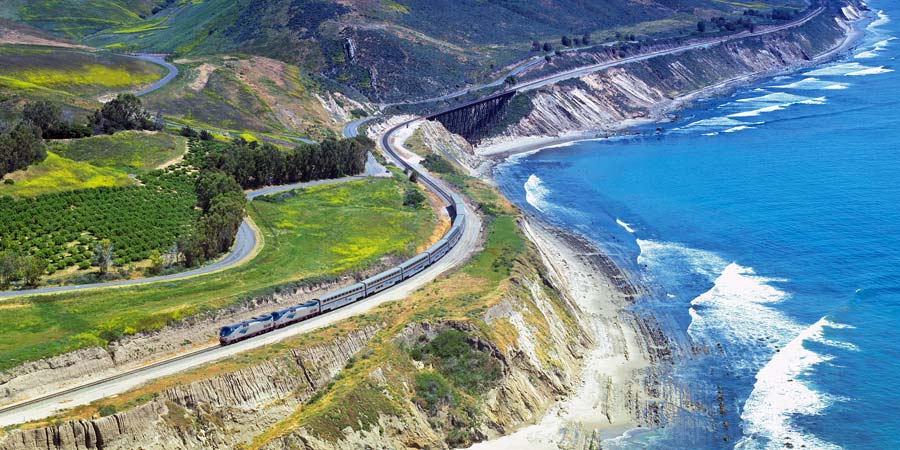 Today, we journey to fabulous Las Vegas, where your afternoon is at leisure to properly enjoy 'Sin City' itself. On Day 16, we transfer to Los Angeles, and enjoy an exploratory sightseeing tour, including a stop off on iconic Hollywood Boulevard. On Day 17 we join Amtrak's Coast Starlight for a daytime journey along the Pacific Coast to San Francisco.
Day 18 - San Francisco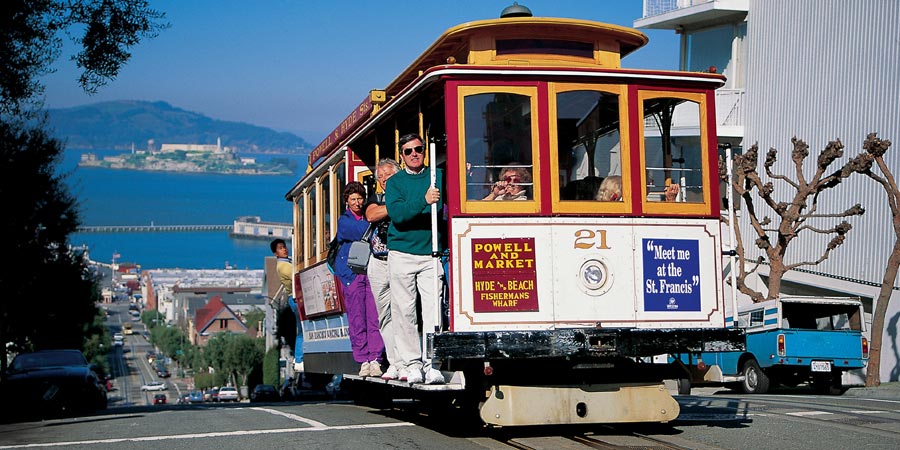 We begin our explorations with a guided tour that includes the magnificent Golden Gate Bridge and popular Fisherman's Wharf, home to a much-loved population of sea lions. Your afternoon is free to explore further ahead of a farewell dinner.
Day 19 - The journey home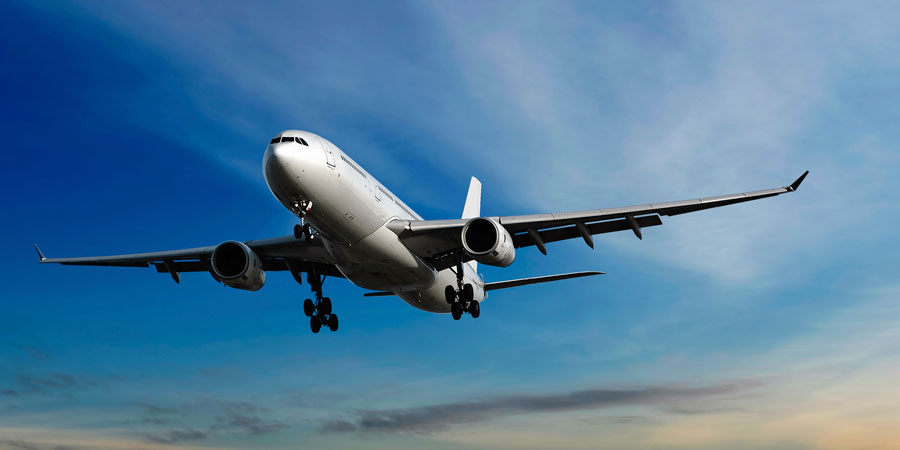 You are free to depart at your leisure today.
Recommended Airports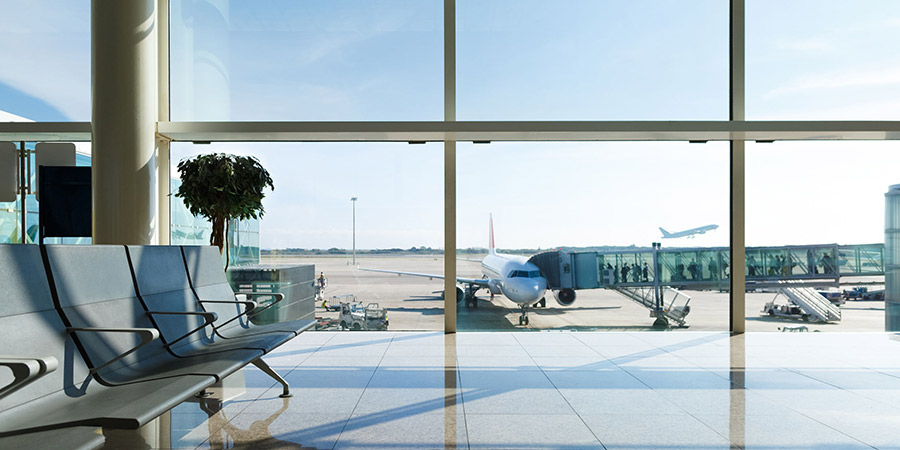 For this tour, we recommend you arrive into one of New York's three main airports - John F Kennedy International (JFK), which is approximately 17 miles from your first hotel. Our recommended departure airport is San Francisco International (SFO), which is situated approximately 15 miles away from your final hotel.
Departure Dates
All prices are per person and assume full occupancy of the room.
Please always refer to the website for up-to-date prices and availability.
Trains
Amtrak Trains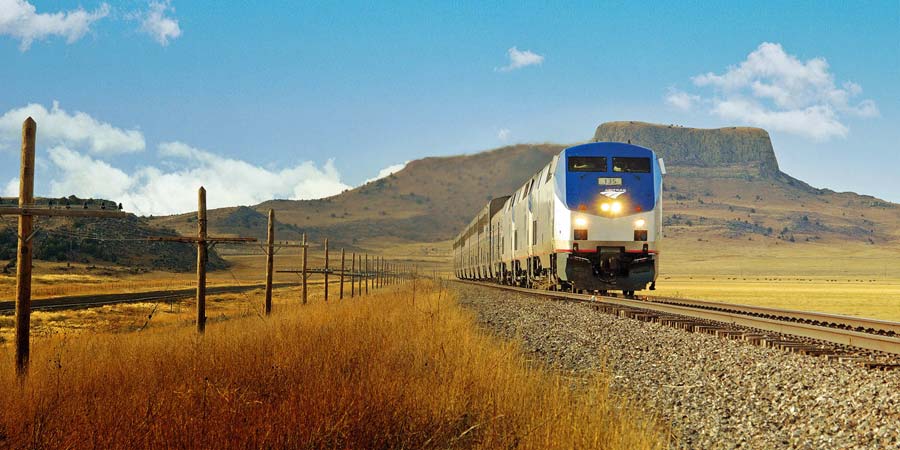 Amtrak trains provide the passenger rail services in the USA, and relaxing on board one of its comfortable long distance trains is simply the best way to discover this vast country, its great cities and ever-changing landscape.
On overnight journeys, accommodation is in a Roomette Cabin, which are comfortable but compact. Inside you have two comfortable reclining seats beside a large window, which convert to upper and lower berths at night. Each cabin has individual climate control, a fold down table, fresh towels and complimentary bottled water. WC, shower and washroom facilities are located at the end of each carriage. Roomettes are located on both the upper and lower levels of the double-deck carriages.
On some Amtrak trains a limited number of bedrooms are available at a supplement. These cabins have a daytime sofa that converts to a wide lower berth and a comfortable upper berth at night, and the added benefit of their own en suite shower, washbasin and WC. During daytime journeys we travel in comfortable seats with plenty of legroom. On tours involving journeys on overnight sleeper services, passengers enjoy a meal in the restaurant car if they are travelling during a mealtime. Passengers travelling during the day may purchase meals from the restaurant car where this service is provided. Many Amtrak trains also have Lounge, Dinette and Café cars where passengers can buy snacks, meals and beverages and take advantage of the comfy seating.
Amtrak's Capitol Limited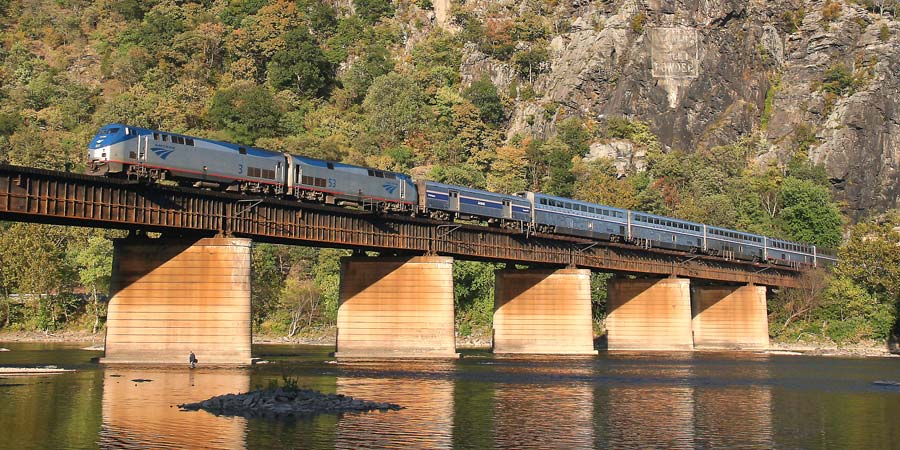 Washington to the Allegheny Mountains
Our overnight journey on board the Capitol Limited takes us 764 miles (1,230km) from Washington DC to Chicago. We begin at Washington's beautifully restored Union Station and as we leave the city we catch glimpses of landmarks such as the blue and gold dome of the largest Catholic cathedral in the US. The train soon enters the state of Maryland and we begin our climb through the Appalachians, which offers us wonderful views of the Allegheny Mountains along the way.
Amtrak's California Zephyr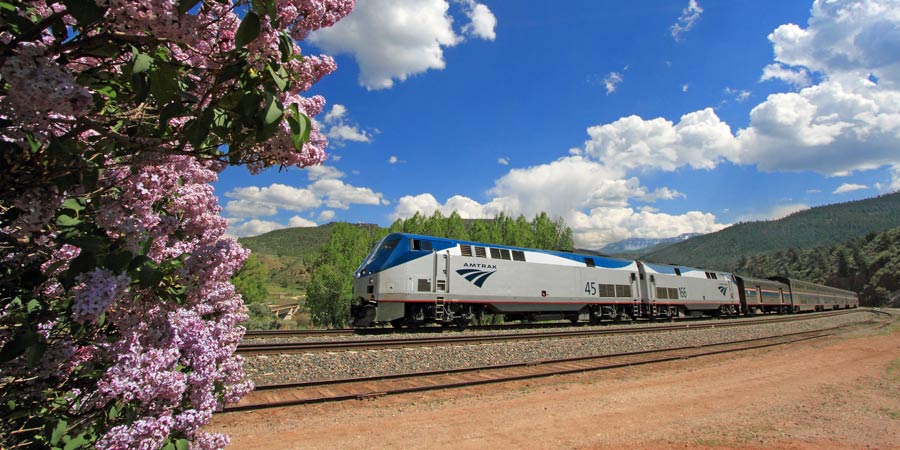 The full route of the California Zephyr runs from Chicago in the east to Emeryville, California in the west. During our overnight sleeper journey on the California Zephyr as part of our USA Coast to Coast holiday, we travel on just a section of this route - from Chicago to the 'mile high' city of Denver, a 17-hour 1,038 mile (1670 km) trip.
Amtrak's Southwest Chief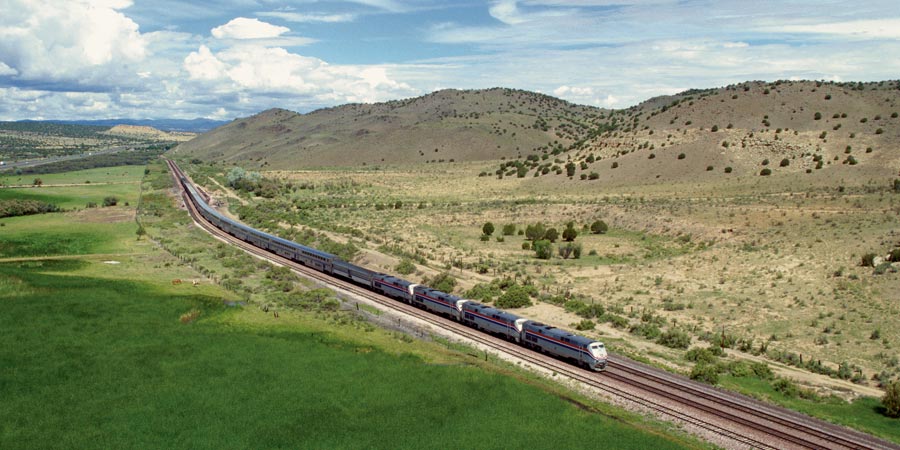 The full journey of the Southwest Chief stretches 2,256 miles (3,631km) from Chicago to Los Angeles, taking passengers on a historic route well-trodden by American Indians, Spanish conquistadors and fur trappers. We travel on just a short section of the route from Flagstaff in Arizona to Los Angeles overnight; we board the train in the evening and arrive at our destination the following morning.
Amtrak's Coast Starlight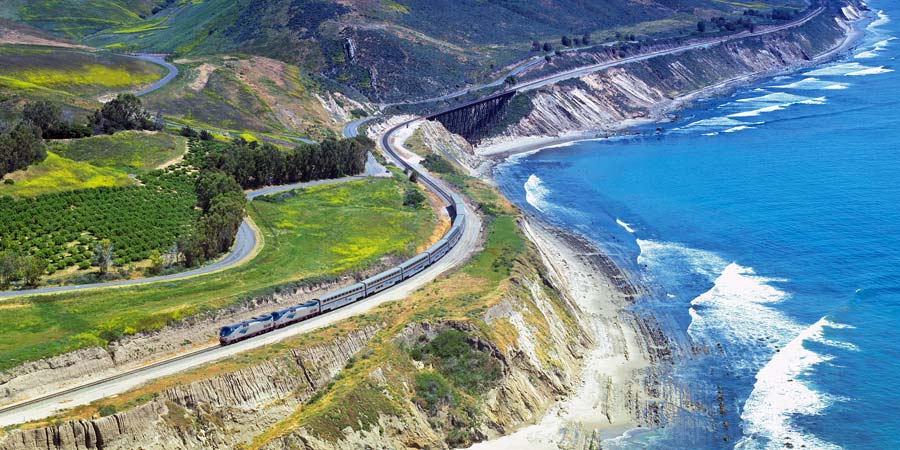 The Coast Starlight runs on the 1,390-mile (2,237km) route from Los Angeles to Seattle, taking its passengers along the shores of the Pacific Ocean, through lush, green valleys and impressive mountain ranges. On our USA Coast to Coast holiday we travel just a short section of this journey from Los Angeles to San Francisco.
Denver and Rio Grande Railroad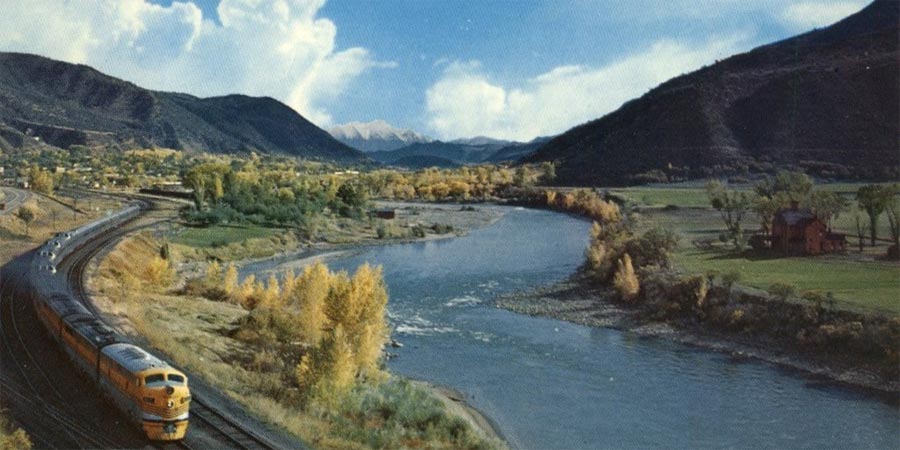 Trek across the dramatic peaks and deep ravines of the Rocky Mountains to Grand Junction, in the heart of the Colorado wine region. The Denver and Rio Grande Railroad allows us to step back into the heyday of the American West and explore one of the most imposing and inspiring landscapes on the planet.
Durango & Silverton Railroad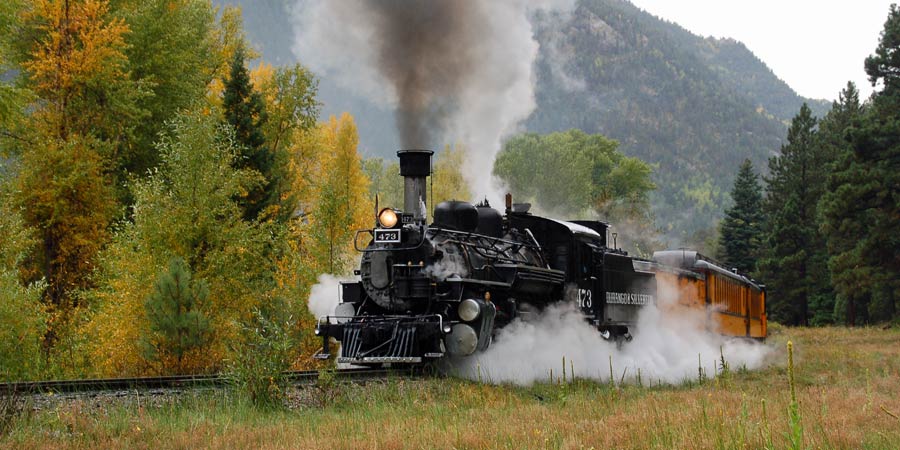 The Durango & Silverton Railroad has been in continuous operation since 1882 - now 133 years ago. It still operates steam engines and vintage rolling stock, and, perhaps most impressively, they are all indigenous to the line. The locomotives in use today made their first appearance there between 1923 and 1925.
The line climbs from Durango into the San Juan Mountains at Silverton, on a journey lasting 3 ½ hours. This allows plenty of time to enjoy the magnificent scenery.
Grand Canyon Railway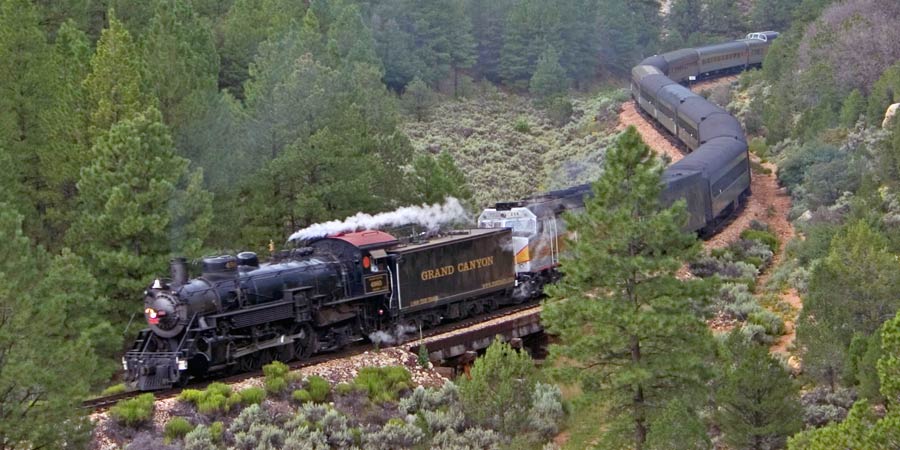 Opened in 1901, the Grand Canyon Railway carried passengers and supplies over the sixty-five mile journey from the Arizona town of Williams to Grand Canyon Village at the canyon's South Rim.
A convenient means of visiting one of the USA's greatest natural phenomena, the Grand Canyon Railway remained popular with tourists until the irresistible rise of America's car industry. As the popularity of road travel boomed, the railway's passengers declined and the line became freight-only in 1968 before closing altogether in 1974. Realising that such an iconic line could not be lost, entrepreneurs Max and Thelma Biegert bought the Grand Canyon Railway in 1989, just as its rusting assets were being salvaged for scrap. Its track and rolling stock lovingly restored to its original glory, the railway re-opened in 1990.
Today, although the magnificent steam locomotives that once hauled carriages to and from the Grand Canyon only appear very rarely, the two-hours and fifteen-minute trip to and from Williams remains an unforgettable and nostalgic journey through one of the USA's most spectacular landscapes.
Hotels
Hampton Inn Chicago Magnificent Mile, Chicago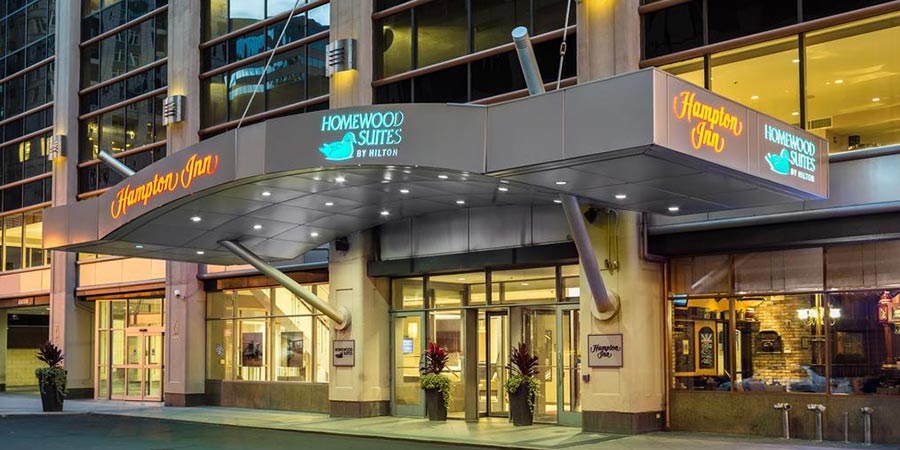 The Hampton Inn Chicago Magnificent Mile is situated in Chicago's bustling 'Magnificent Mile' home to designer shops, delicious restaurants and near Northwestern University. Rooms each offer a flat-screen television, free Wi-Fi, plus mini fridges, and tea & coffee making facilities. Other amenities include a seasonal rooftop pool, and a fitness centre.
Holiday Inn & Suites Durango Central, Durango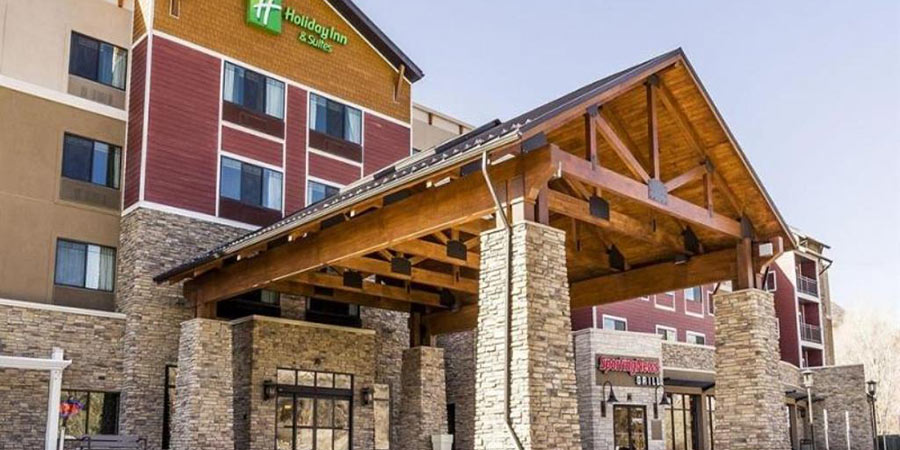 The modern Holiday Inn & Suites Durango Central is located close to the centre of downtown Durango. As well as a restaurant and lounge, the hotel has an indoor swimming pool, 24-hour gym and a spa with sauna and massage rooms. Room facilities include cable TV, Wi-Fi internet access, air conditioning, a hairdryer and coffee maker.
Hampton Inn, Grand Junction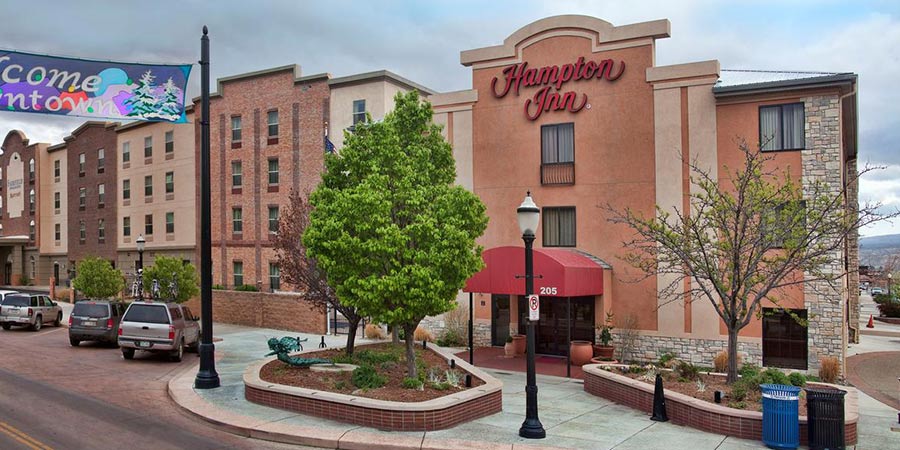 Situated on historic Main Street in downtown Grand Junction, the hotel enjoys a prime location within easy walking distance of 150 shops, restaurants, museum and theatres. Facilities include an indoor and outdoor swimming pool, jacuzzi and fitness centre. Rooms are equipped with television, hairdryer and coffee maker.
New York Marriott East Side Hotel, New York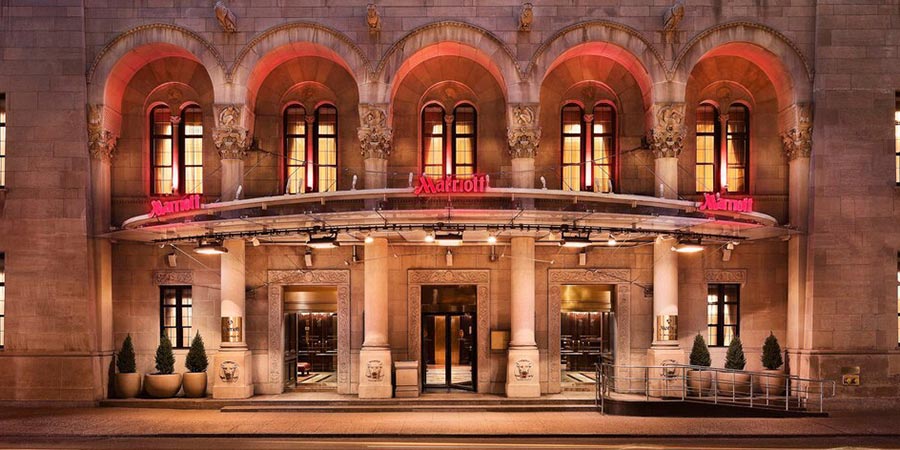 We stay in the 4-Star Marriott East Side hotel is located in the heart of the city, close to New York's iconic Grand Central Station and the United Nation's Headquarters. There is high speed WiFi and each room is equipped with plush feather beds, climate control facilities, oversized chair, alarm clock, safe, work desk, iron and ironing board, and tea and coffee making facilities. The attached bathroom has marble flooring, and comes with a hair dryer and bath accessories
The 35-story hotel features a restaurant and bar, with signature cocktails, as well as a 24-hour fitness centre for you to enjoy during your stay. Painter Georgia O'Keefe once frequented the hotel, and Harry Houdini famously performed one of his many escape tricks in what was once the former pool.
Kimpton Palomar Hotel, Washington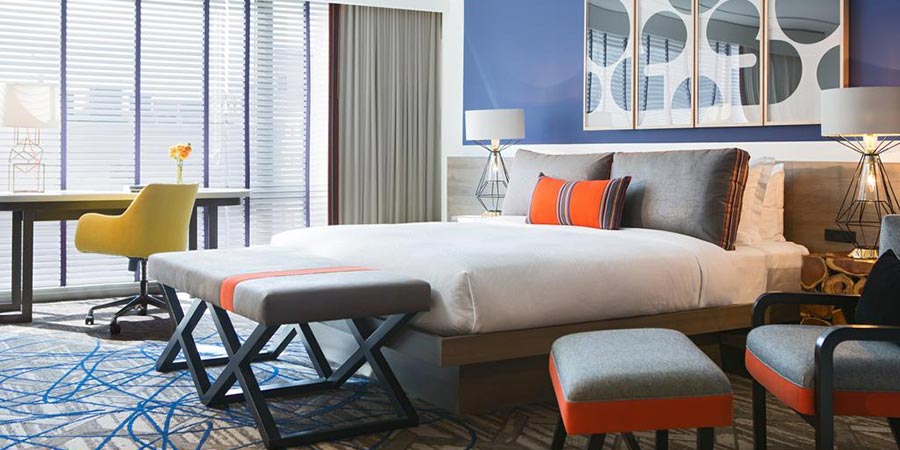 In Washington, we stay in the Kimpton Palomar Hotel.

Upgrades

We offer a selection of upgrades and 'add-ons' designed to help you make the most of your holiday - and make it even easier!

This page was printed from

www.greatrail.com/us/tours/usa-coast-to-coast/#USG20

on 10 July 2020.

Call

01904 521 936

to discuss your holiday

© Copyright 2020. Great Rail Journeys