One of the most important parts of any cruising experience is the ship. After every day of exploring, there is nothing quite like heading back on board to relax on the sun deck with a cocktail or kick back in your cabin for some down time. With that in mind, Great Rail Journeys' ships have been chosen to maximise your comfort and enjoyment, boasting excellent dining facilities, superb amenities and spacious and tastefully decorated cabins.
The Cabins
Cabins on board our cruises are spacious and tastefully designed, making them perfect places to put your feet up after time out on an excursion or trip. With amenities ready to help you settle in, and en-suite bathrooms, your comfort, security and privacy are of the highest priority. Sit back against marvellous views of the riverbank through your window as your ship navigates your chosen waterway, and during the night, enjoy the gentle lapping of the waves as you drift off to sleep. For more information on the facilities of your cruise cabins, please refer to each individual cruise.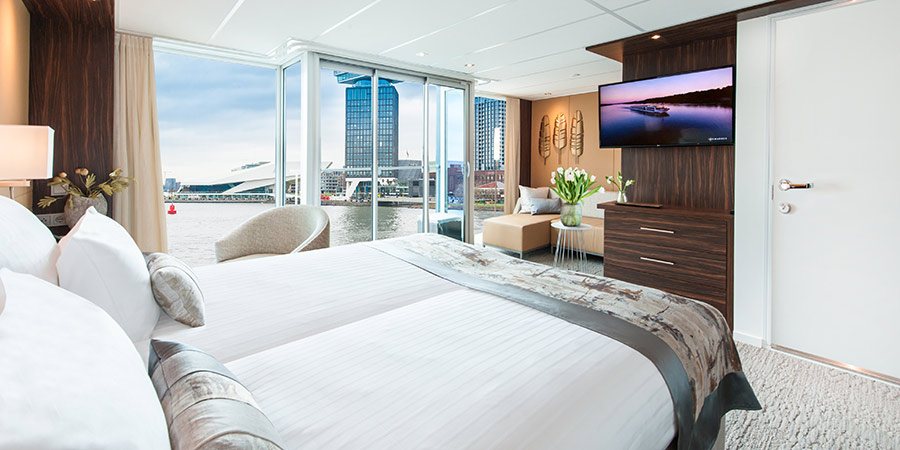 Restaurant, Bar & Dining
Your time on board our ships is complemented by excellent dining facilities serving excellent international and local foods. Held in panoramic restaurants, complemented by superb views across the waters, your breakfasts, lunches and dinners are all designed, cooked and served by a professional and friendly team of chefs and serving staff. Many cruises offer menus influenced by their ports of call, and most meals are cooked with fresh ingredients brought onto the ship every day. No matter which cruise you pick, you can enjoy a high standard of dining in special surroundings.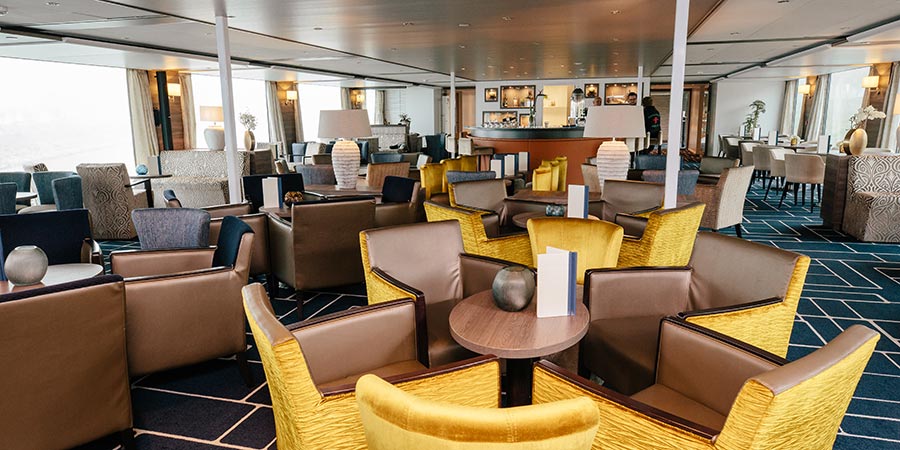 Leisure & Relaxation
All of our ships boast a variety of on board amenities, available for use and to make your time on our vessels as pleasant as possible. Sit back on spacious sun decks to enjoy the passing panoramas or perhaps head to the lounge for a refreshing drink from our well-stocked bars - there are so many options available for you to relax on board. Selected ships even have such facilities as a fitness room, an indoor swimming pool or a hair salon, available throughout your stay and cruise.