Amadeus ships are designed specifically to provide you with the highest level of comfort and convenience throughout the duration of your river cruise. As such, each ship has a range of excellent and well-maintained amenities and facilities.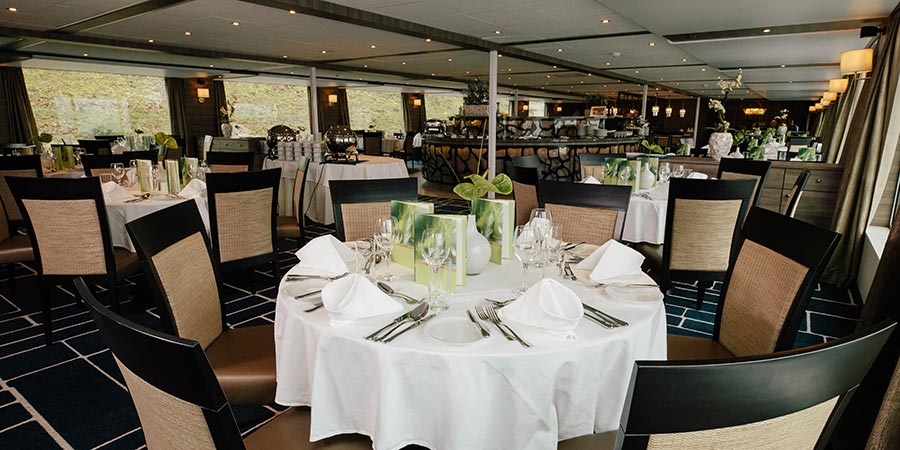 The cosy panoramic bar and lounge
Throughout the day, our on-board bar and lounge is open for business, serving a superb array of alcoholic and non-alcoholic drinks from across the world.
Enjoy your preferred choice beverage whether that's beer, wine, spirits or cocktails in wonderful surroundings, just sit back and embrace the gorgeous scenery on offer as the world drifts by. Quaff a chilled beer against the golden backdrop of Budapest or sup a full-bodied red wine before a landscape of rolling French meadows.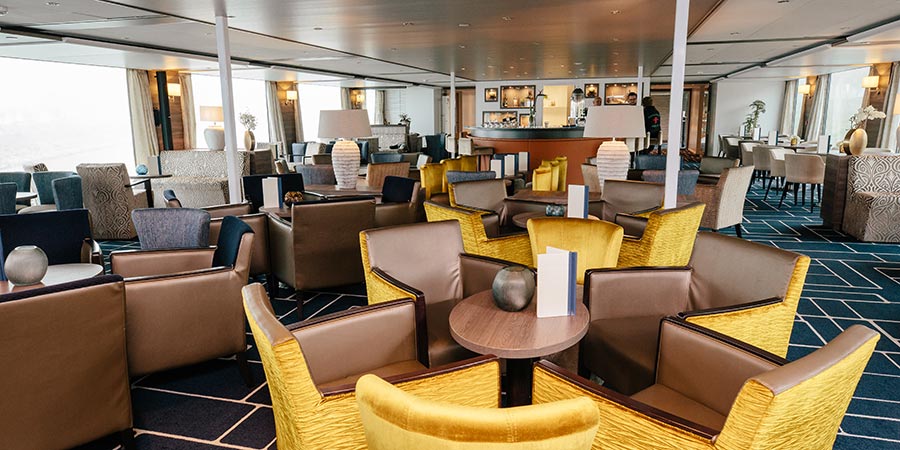 Our Facilities
An elegantly furnished, spacious restaurant with floor-to-ceiling windows
An expansive Sun Deck with board games and deck chairs
A massage room offering a range of relaxing and purifying treatments, as well as a hair salon
The Amadeus Club, an area with a library, games and a bar, just the ticket when you're looking for somewhere quiet to pass an afternoon of sailing
A gym equipped with cycling machines, a treadmill, gym balls and weights
Complimentary Wi-Fi available throughout the ship
Bicycles available
On board entertainment each evening, either in the form of local artists invited on the ship to perform, or our own performers, beguiling you with classic numbers
The Café Vienna, serving specialist coffees, cakes and biscuits throughout the day, located near the restaurant
A laundry service available for all passengers
24-hour reception