One exciting option available to you when choosing our cruises is the opportunity to add a brief tour onto the beginning or end of your cruise. This allows you to experience more of the countries you visit, enjoying some of the most iconic adventures and excursions available. Your cruise becomes more than just a cruise, allowing you to make the utmost of your time away with iconic rail journeys and classic visits to timeless cities.
These tours feature a journey on the Eurostar to one of the fascinating and enticing cities of Europe. Here, accompanied throughout by your Tour Manager, you will be able to tour Imperial Cities, ride on the iconic Glacier Express and Jungfrau Express or explore the castles of German Bavaria. With hotels and meals included on selected tours, and with the knowledge and friendly professionalism provided by your Tour Manager, this tours make for a fine addition to any cruise. Each itinerary has been hand-crafted especially with cruise in mind, and is completely unique, designed to make the most out of your time in these wonderful countries.
Please note: These tours are specifically tied to certain cruises. They are unavailable to book as stand alone tours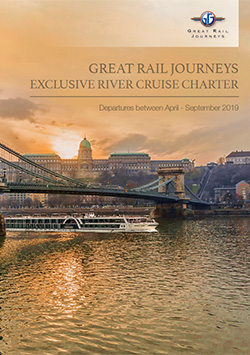 Exclusive River Cruise Charter 2019. Welcome to a new kind of 5-Star river cruising experience.