At Great Rail Journeys, we truly appreciate the huge importance of excellent food on a cruise and on board our chartered vessels. A hand-picked menu, exceptional service and panoramic surroundings give the experience of a 5-Star restaurant, just a short walk along the ship from your cabin.
Locally inspired dishes, cooked by some of the finest ship chefs in Europe are a delight to discover, with different options available every day at each sitting, catering for all tastes and dietary requirements. With each meal included at almost every time of day, you will never go hungry on a Great Rail Journeys chartered cruise.

Tailored and locally-inspired menus
Travelling through some of Europe's finest gastronomic destinations means that we are able to tailor our menus to include local staples and specialties which reflect the unique culinary culture at different ports of call. From German sauerkraut to Belgian waffles, our chefs always bring the best out of every destination, with their delicious meals making use of only the freshest local ingredients, all of which are sourced from each city and town visited on the way, allowing you to sample food as it was intended.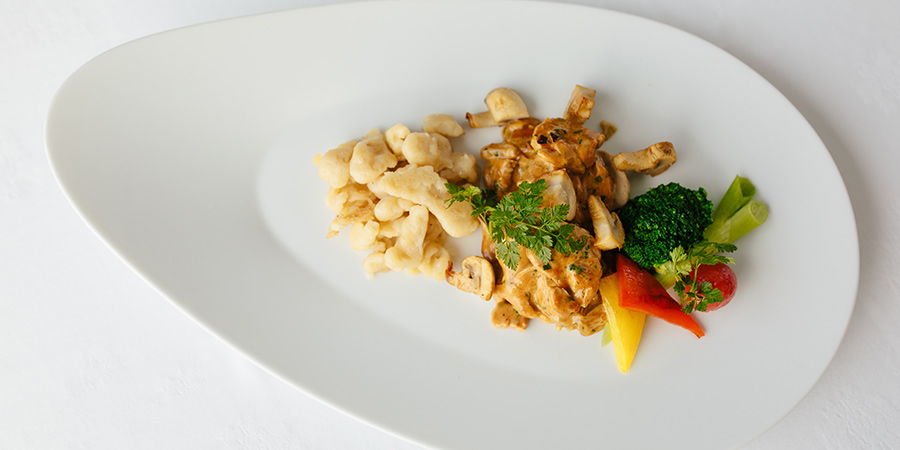 World class service
The outstanding waiting staff both in the ship restaurant and bar are an everpresent feature, going above and beyond to provide you with some of the highest levels of service ever seen on Europe's waterways. From putting together a bespoke cheese board, to advising on the perfect meal partnering, they are always happy to help in whatever way they can. Each member of the crew also speaks English to a high standard.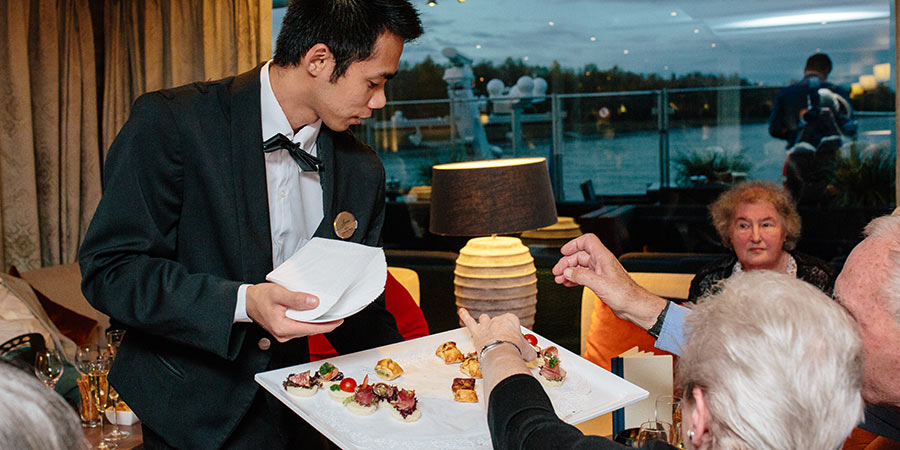 Upgrade with a drinks package
For only £95, upgrade your holiday with our drinks package, giving you excellent free-flowing red and white wine, beer and soft drinks with every lunch and dinner during your time on the ship.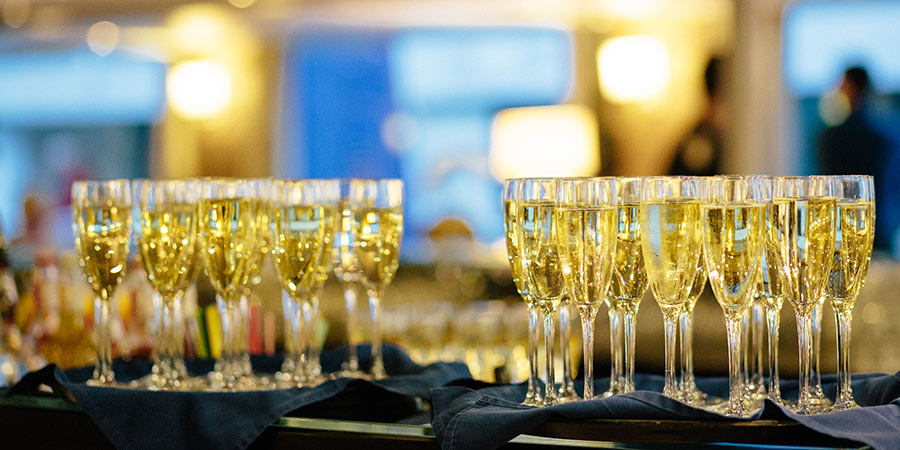 Breakfast
A variety of breakfast options including an early riser breakfast, a late continental breakfast and a full English breakfast
Bread and pastries cooked that same morning by your on-board baker
Full English breakfast, Yorkshire tea and a variety of other specially cooked options, such as omelettes, along with more continental off erings
Lunch
Full 4-course lunch served everyday in the restaurant, featuring local favourites and international dishes
Alternative light lunch held in the bar and lounge, with a pasta station, sandwiches, a salad bar and hot buffet
Dinner
Magnificent 5-course meals including cheese boards and coffee, all based on hand-crafted menus designed and developed by our superb head chefs
Themed dinners featuring special regional delicacies from selected ports of call, making the most of the local ingredients and gastro-culture
Gala dinner on the final night of the cruise, where passengers may like to dress up for the occasion, though this is by no means required. This is the perfect opportunity to chat and thank the kitchen staff for their tireless work throughout the cruise
Tea and Coffee
Yorkshire tea and coffee are available in all cabins, as well as various areas around the ship