Rail Tours in Iceland
Enjoy an invigorating Iceland cruise
For Great Rail Journeys, the UK's foremost specialist in outstanding rail holidays, Iceland is a unique destination as it has no public railway network. In no way does this prevent our guests enjoying a remarkable escorted tour of the country's best destinations and attractions when they join us for an unforgettable cruise to Iceland.
Our adventure around the Arctic Circle takes us to a number of compelling Icelandic destinations. This is a country of sublime landscapes ranging from sparkling glaciers to bubbling volcanic mud pools, and from mountain-ringed fjords to colourful cities such as exciting Reykjavík, the world's northernmost capital city.
There are 2 holidays in this category
Northern England, The Scottish Isles & Iceland
Experience the magic of the lands of ice and fire on a magical 12-day cruise aboard the CMV Magellan. Before setting sail to explore some of the remotest destinations in Britain, as well as the culture and nature found in abundance throughout Iceland, take time to discover the north of England, its cities, castles and heritage railways.
Departs in July 2017.
Iceland, Greenland and Norway Cruise
From the Land of Ice and Fire and the calm waters of Norway's fjords, to the seldom seen islands that litter the Arctic sea, discover a side of Scandinavia you never even knew existed. Experience a true Arctic summer as you cruise through truly unbelievable scenery.
Departs in September 2017.
Get in touch with one of our Iceland Specialists
Helping you plan your holiday to Iceland...

Julie

James

Kathryn

Phil
Experiencing Iceland with Great Rail Journeys
An Iceland cruise with Great Rail Journeys offers one of the most exhilarating and enjoyable ways in which to discover this remarkable country. We have sought to create an escorted tour of Iceland that reveals the destination in all of its magnificence yet offers truly outstanding value for money.
The price of your Icelandic cruise with Great Rail Journeys includes all travel aboard a luxurious and exclusive small cruise ship, a varied and exciting itinerary of destinations and excursions designed to introduce guests to best of Iceland's history, culture and natural beauty, all overnight accommodation and many meals.
Your Iceland holiday will be facilitated by our experienced Tour Manager who will provide whatever assistance, advice and information you need in order to ensure that you have as relaxing and memorable a trip as possible.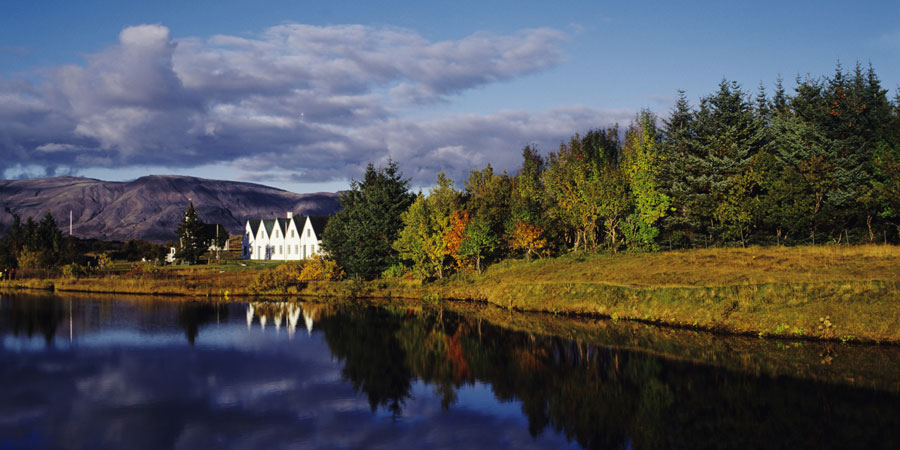 Iceland traveller's guide
Europe's least-populated country lies just to the south of the Arctic Circle where the North Atlantic and Arctic oceans meet.
Despite this northerly location, Iceland's sub-arctic maritime climate is comparatively hospitable and features four distinct seasons. Spring; April and May, is bright and dry but prone to cooling winds. Summer, from June to August sees the sunniest and warmest weather when temperatures can fall anywhere between 10-25 °C (50-77 °F). Autumn; September and October can bring unceasing rain and gale force winds, whilst from November to March daylight can last as little as four hours and varying degrees of cold can see rain become snow at short notice.
Despite, or perhaps because of, the weather Icelanders are friendly and hospitable and like nothing more than enjoying a good time with friends old and new. Historically dependent on fishing and whaling as its chief source of income, Iceland has moved with the times and whilst fishing is still important to the economy service industries and tourism are also significant contributors.
Icelandic cuisine is influenced by the country's abundance of seafood and sheep, which apparently outnumber the human population by four to one. A whole or half sheep's head served with vegetables is a popular dish at celebrations, but smoked or roasted cuts of lamb are more commonly found. Other popular meats include ptarmigan (like grouse), reindeer, puffin and very occasionally seal or whale meat. Icelandic seafood is renowned for its quality as the waters surrounding the country are virtually pollution free and visitors on an Iceland cruise with Great Rail Journeys may enjoy everything from pickled herring to fresh lobster although haddock, place and halibut are among those fish most regularly eaten. Icelandic cuisine provides many opportunities for trying new and unusual dishes and local specialities. However, Icelandic menus may not always feature English translations. For advice and recommendations on what to eat in Iceland our Tour Manager will be happy to help.
Although summer is the best time, whale-watching from Reykjavík is possible at any time of year.