The historic city of Patan has been an important outpost from the Indian capital since it was founded in the 12th century. The city occupies a strategic defensive position, nestled in a valley surrounded by three hills. The city is the traditional home of the descendants of the last Hindu Emperor of Delhi, Maharaja Anangapal Tomar II. Overlooking the city is the impressive Patan Mahal, a delightful palace that represents traditional Rajasthani architecture. The location of the palace above Patan means it enjoys terrific panoramic views towards the 13th century ancestral fort of Badal Mahal - a spectacular hill-top palace 2,000 feet (609 metres) above sea level.
Holiday ideas for Patan Mahal
Other destinations and city guides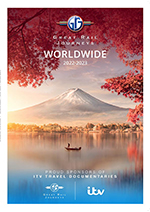 Prefer to browse our brochures!
Sign up to receive one of our Free holiday brochures and our email list to discover more about our fantastic holidays.
Get in touch with one of our Travel Specialists
Helping you plan your holiday...
Luke
Lynne
Simon