Small and bursting with personality, Scotland is a remarkable country with a rich history, diverse culture and breathtaking scenery. What it lacks in size, Scotland makes up for in diversity with vibrant, cosmopolitan cities as well as rugged, remote countryside. Whether you're a city slicker or a nature lover, you'll be captivated by this fascinating country.

Beyond its urban centers, Scotland's incomparable scenery, rare wildlife and wide variety of terrain will thrill even the most adventurous traveler. But all too often Scotland's breathtaking countryside, especially the highlands and islands, is dismissed as being remote and too difficult to access. Traveling by rail, your Great Rail Journey makes getting there convenient and comfortable, giving you the opportunity to sit back, relax and take in the incredible landscapes passing outside your window.

Read on to learn more about the most popular areas of this mystical, intriguing country.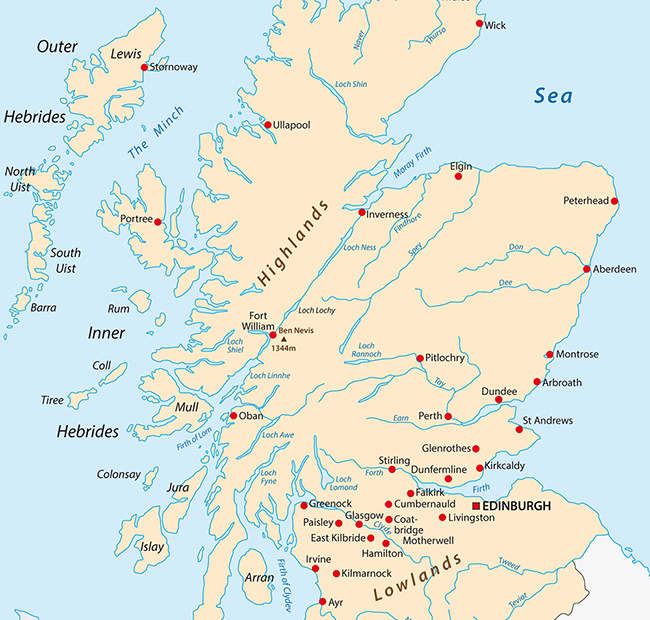 When people imagine Scotland, the Highlands is what they picture. Stretching for hundreds of miles, it is arguable the most beautiful area of Scotland. Here you'll find mighty mountains, rugged coastlines, windswept islands, mysterious lochs and of course one very famous monster. The idyllic, remote and untouched landscape is simply magical and will leave you awestruck.

The best way to view the Highlands is onboard the West Highland Line, which travels from Glasgow into the Kilpatrick Hills. Giving wonderful views of the towns of the Clyde, the line heads towards the 'Arrochar Alps', offering stunning panoramas at Garelochhead, across the Loch Lomond and through superb mountain scenery towards Oban.

Featured tour: Highland Adventure
5-days from $1,255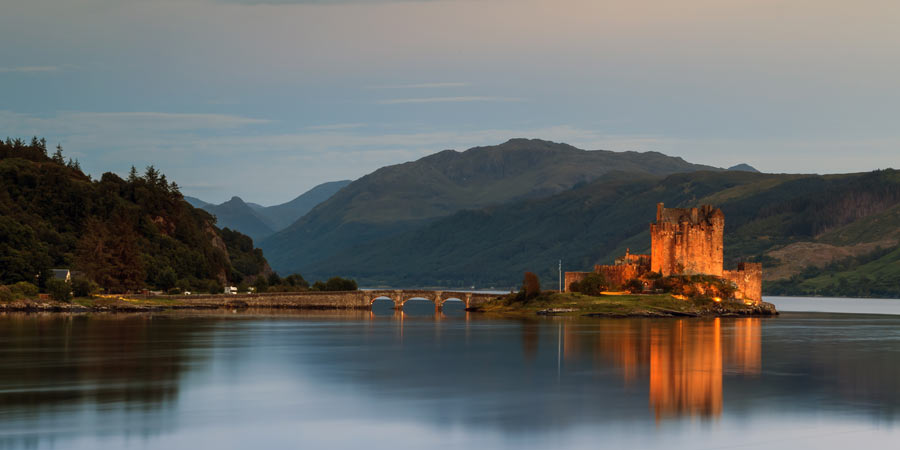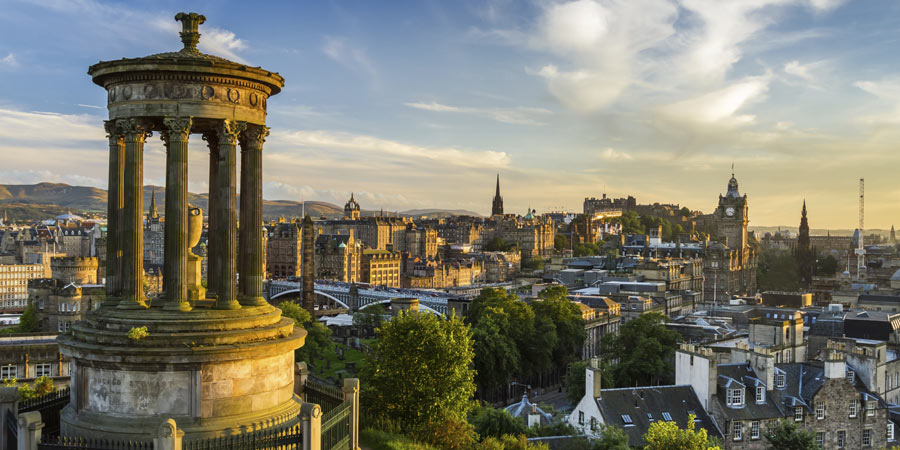 Dramatically handsome and famous for is majestic castle and enchanting old town, Edinburgh is the perfect place to start your adventure. Located close to the North Sea, Scotland's capital city sits perched atop an extinct volcano overlooking the sea and is full of medieval and classic architecture. Its winding, cobbled streets are crowded with cozy pubs, upscale restaurants and shops brimming with tartan and cashmere.
Glasgow may only be an hour west of Edinburgh, but it's worlds away in terms of character. Scotland's biggest city was once a sprawling industrial metropolis, but today it's a vibrant, welcoming city bursting with character and culture. World-class museums, stunning architecture, friendly locals and a legendary music scene are just a few of the things you'll remember about your visit to Glasgow.
Featured tour: Edinburgh, the Highlands & Islands
9-days from $2,425
Scotland is home to close to 800 islands, which are divided into four main groups: Orkney, Shetland, Inner Hebrides, and Outer Hebrides. In the north, the isles of Orkney and Shetland were once part of the kingdom of Norway and retain an identity and culture that is distinct to the rest of Scotland. Explore some of Europe's best-preserved prehistoric sites, including ruins from the Bronze, Iron and Pictish eras as well as the Viking age.

Lying close to the mainland west of Scotland, the Inner Hebrides are a scattered archipelago, popular among nature lovers and photographers. Two of the biggest isles, Skye and Mull, draw visitors because of their rugged terrain, spectacular mountains and variety of things to see and do. The Outer Hebrides are a more off-the-beaten-path group of islands best known for captivating vistas, endless beaches, rich history and feral wildlife.

Featured tour: The Outer Hebrides & the Highlands
8-days from $2,275