01904 521 936
Open 7 Days a Week
The Enchanting Emerald Isle
Explore the highlights of Ireland by rail
Rugged coastlines, beautiful rolling hills, and dramatic castles are all within reach on this tour of the Emerald Isle. Our highlights include the Ring of Kerry, Cork, Killarney, the legendary Blarney Stone, the Cliffs of Moher, and Ireland's wonderful capital, Dublin.
The itinerary for your journey
Tour highlights
Discover Dublin and The Merry Ploughboys Pub
Visit the Jameson Distillery & Cork
Visit to Blarney Castle & the Blarney Stone
Kinsale
Killarney and the Celtic Steps Show
Visit to the Ring of Kerry
See the Cliffs of Moher & Galway
Celtic Crystal Factory in Connemara
Days 1 - To Dublin
Meet your group and Tour Manager at your hotel in Dublin, the capital of the Republic of Ireland. This gorgeous city is steeped in history and tradition, and is the perfect place to start our Irish adventure, with every turn revealing a myriad of historic architecture, welcoming locals and lively music. We transfer to our hotel, just outside the city and enjoy dinner together.
Day 2 - Discovering Cork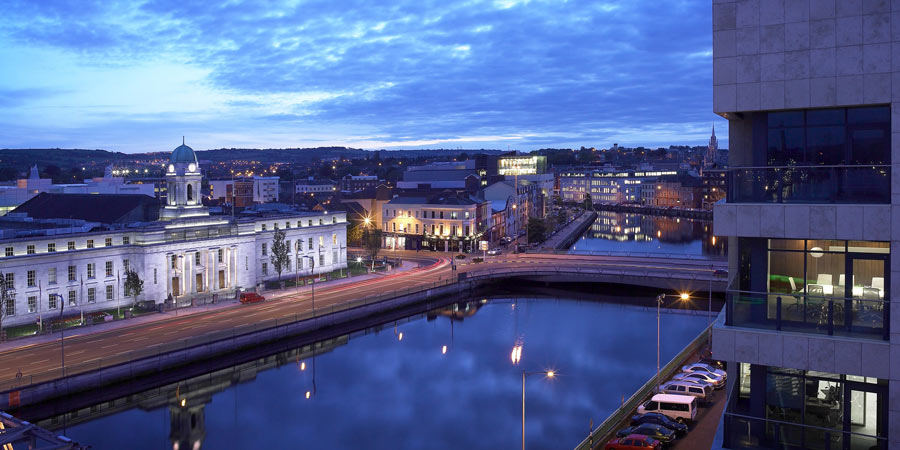 We transfer into the centre of Dublin by coach today, and take the train to Cork, for free time to explore. This afternoon, we visit the Jameson Distillery for a tour. Whiskey is one of Ireland's most famous exports, and Jameson Whiskey was brewed at the Midleton site from 1780 to 1971, when it moved out of Dublin. In its heyday, this distillery was a community within the city, boasting numerous workshops, including a smithy, a coppersmith, and a saw mill. During the tour, we learn fascinating aspects of the whiskey distilling process, hearing about the method of triple distilling for a smoother taste. Afterwards, we also have the opportunity to enjoy a wee dram before transferring to our hotel in Midleton.
Day 3 - Blarney Castle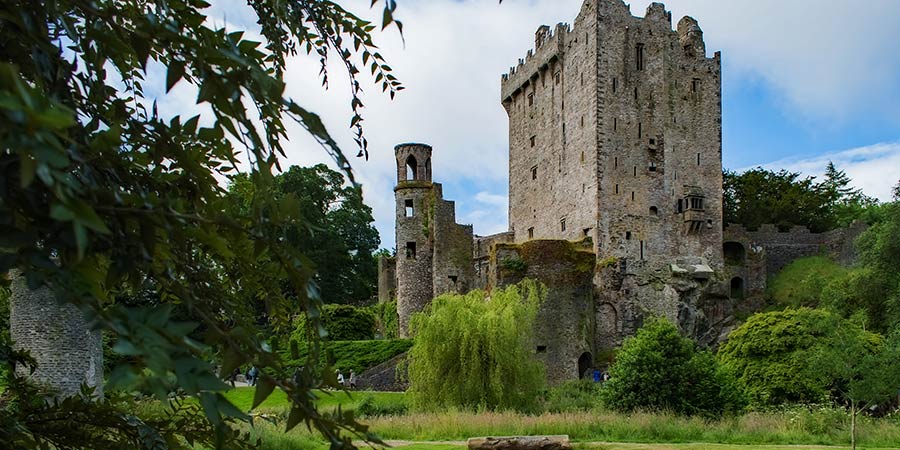 We begin the day with a visit to Cobh, the last port of call of the Titanic in 1912. We continue to the famous Blarney Castle. One of Ireland's greatest treasures, this iteration of the medieval castle was built in 1446, but sources suggest that there have been dwellings here since perhaps the 12th century. Of course, the most famous attraction here is the Blarney Stone. Legend has it, if you hang upside down and kiss the stone, you are said to become extremely eloquent. Because of this, the world 'blarney' has become Irish slang for someone who possesses the 'gift of the gab'. There's time to explore the castle and its gardens, be sure to look out for the fascinating poison garden, filled with a number of nefarious plants, including wolfsbane, ricin, and opium.
Afterwards, we continue to our hotel in Killarney for dinner. Later this evening, we are whisked off to the Celtic Steps Show for an evening of Irish music and dance.
Day 4 - Killarney and the Ring of Kerry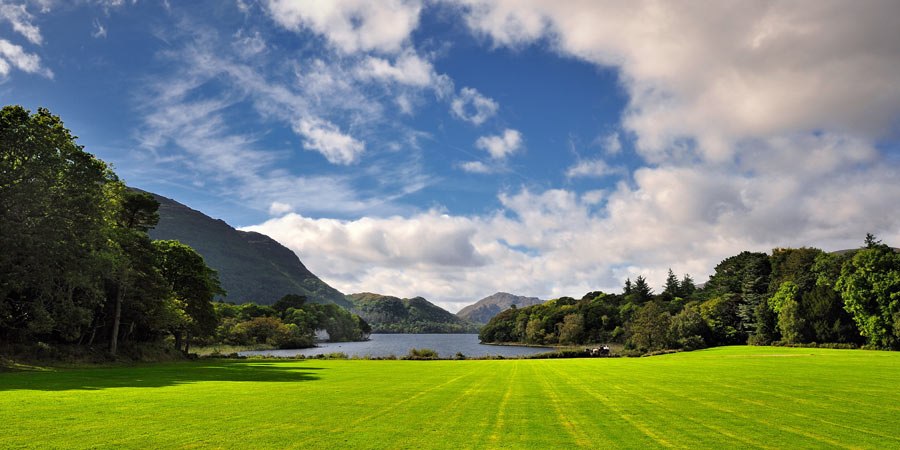 We enjoy a scenic drive around the beautiful Ring of Kerry today, one of the most dramatic areas of scenery in Ireland. From the tumultuous sea, to the craggy windswept mountains and cliffs, experience the Irish countryside before our visit to the Kerry Bog Village Museum to discover more about Ireland's rural heritage. Here, we experience what the culture, living conditions and customs of Irish ancestors from the 19th century would have been like. The village offers an immersive experience, complete with thatched cottages, genuine antiques and realistic figurines.
Later, we take a horse and carriage ride on the Jaunting Cars of Killarney. Step back in time with tales of a bygone era and Irish folklore, all whilst exploring the stunning views of Killarney National Park and the Lakes of Killarney. Jaunting Cars have been a traditional mode of transport in Ireland since the early 19th century, and they are a wonderfully unique way to see the Emerald Isle.
Days 5-6 - Iconic Ireland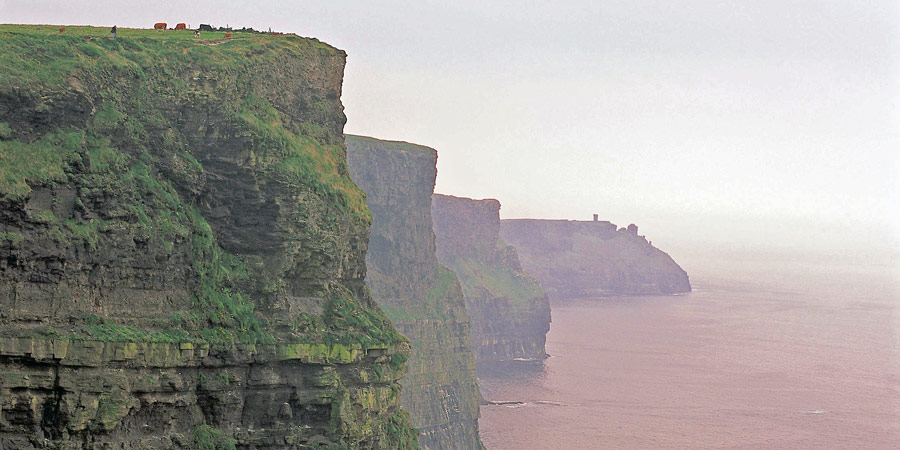 We travel to Galway today, via the famous Cliffs of Moher - Ireland's most dramatic natural attraction. A UNESCO Global Geopark, it is easy to see why, as the cliffs rise to great effect out of the sea, staggering into the distance. The cliffs are also home to over 20 species of seabirds, including puffins, razorbills and kittiwakes. The landscape of these cliffs is incredibly calming, and just offshore, other animals such as dolphins and sharks, also gather. Later, we continue along the coastline of County Clare to Oranmore, where we stay for the night.
On Day 6 we make a visit to the Celtic Crystal Factory in Connemara today, where we enjoy a demonstration of glass cutting. We then continue to Glen Keen Farm for a sheep dog demonstration, followed by a buffet style lunch accompanied by traditional dancing and singing. This afternoon, we visit Kylemore Abbey. Kylemore Abbey is relatively young in the history of Ireland, only being founded in the 1920s on the grounds of a late 19th-century castle, but it has served as a Benedictine monastery for nearly 100 years and is a truly remarkable example of Victorian architecture. Here we see the restored rooms of the Abbey, uncovering a vast history of romance, deception and spirituality. The gardens are also a delight to explore, with 1,000 acres to wander, and a Gothic church not far from the Abbey.
Later, we visit the famous Quiet Man Cottage. This museum is an exact replica of the cottage used in the 1952 film 'Quiet Man', starring John Wayne and Maureen O'Hara.
Days 7-9 - Dublin and home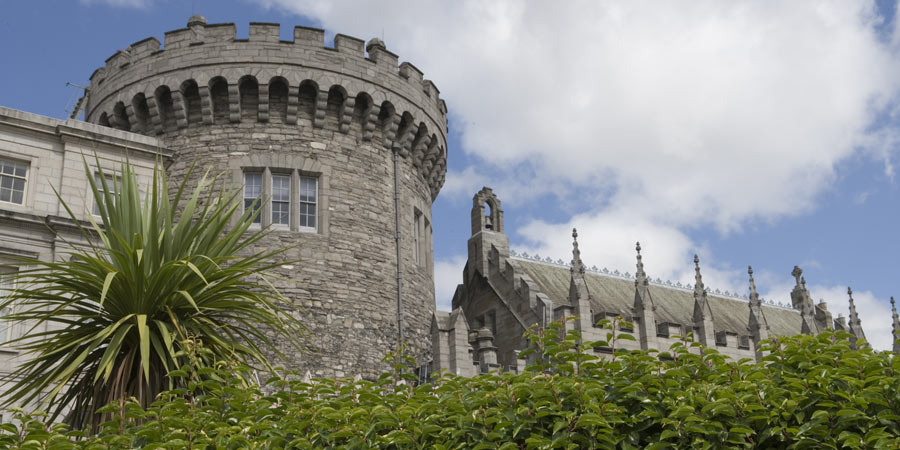 We return to the vibrant city of Dublin by rail today, and check into our hotel. We enjoy a sightseeing tour on Day 8, including a visit to the Book of Kells, an ancient codex believed to have been written in around 800 AD. The intricate detail on this book is remarkable, and well worth lingering over. We continue to Kilmainham Gaol for a guided tour, before we are treated to a farewell dinner at 'The Merry Ploughboys."
On Day 9 your tour concludes and you are free to make your way to the airport for your flight back home.
Please note
Please note that while every departure of this tour will feature the same excursions, the order may differ from that shown above.
Recommended Airport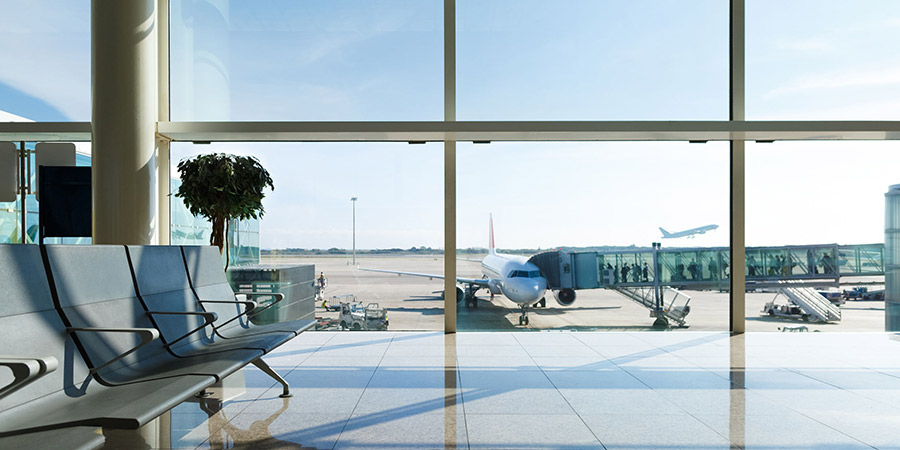 We recommend that for this tour you arrange flights to and from Dublin airport, which is approximately 10 miles from your base in Dublin.
Visa Requirements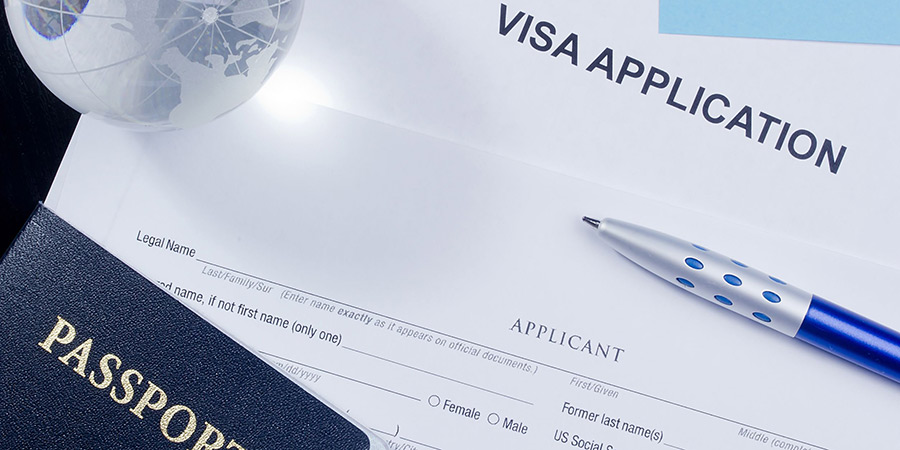 It is your responsibility to check and fulfil the passport, visa, health and immigration requirements applicable to your itinerary. We do not accept any responsibility if you cannot travel, or incur any other loss because you have not complied with any passport, visa, immigration requirements or health formalities. You agree to reimburse us in relation to any fines or other losses which we incur as a result of your failure to comply with any passport, visa, immigration requirements or health formalities.
Departure Dates
All prices are per person and assume full occupancy of the room.
Please always refer to the website for up-to-date prices and availability.
Trains
Irish Railways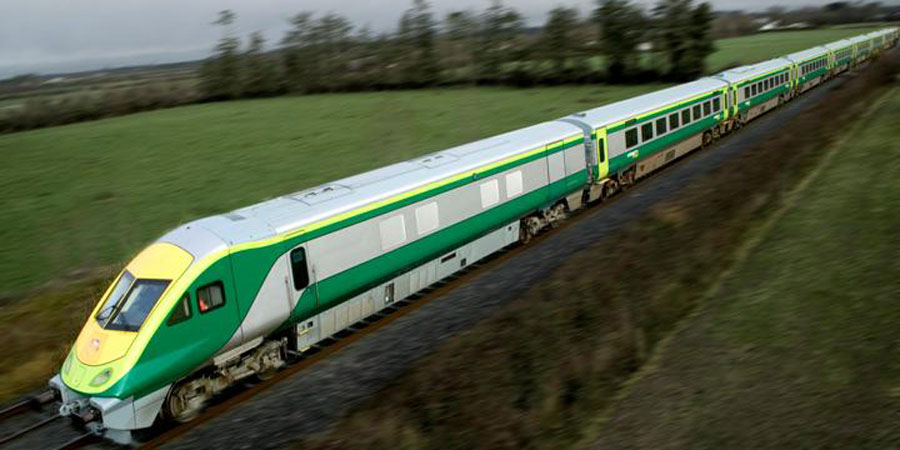 Many of our journeys in Ireland are on board Irish Railways' new Intercity trains. These smart, modern trains are comfortable and air conditioned. Other journeys are on board Irish Railways' regional services. The Intercity trains include on board Wi-Fi and power points, and on these trains we travel through the stunning Irish scenery. Irish railways operate on a very unique track gauge of 5 foot 3 inches - the only other place in the world where this particular gauge can be found is in Australia.
Hotels
Midleton Park Hotel, Cork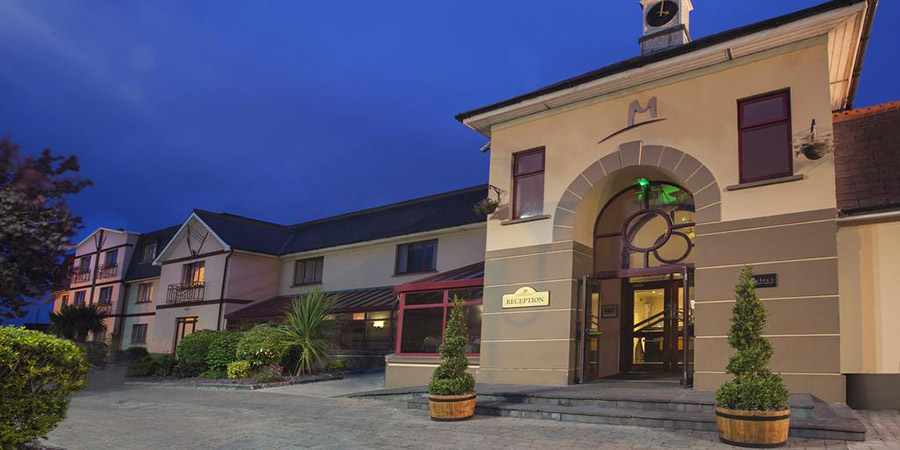 Set in the heart of Midleton, County Cork, this 3-Star hotel is close to the famous Jameson Whiskey Distillery.
The Midleton Park Hotel offers you amenities such as televisions, free Wi-Fi, plus tea & coffee making facilities. The light and airy rooms have been newly refurbished and offer guests modern décor with the option of double or twin rooms, during your stay.
North Star Hotel, Dublin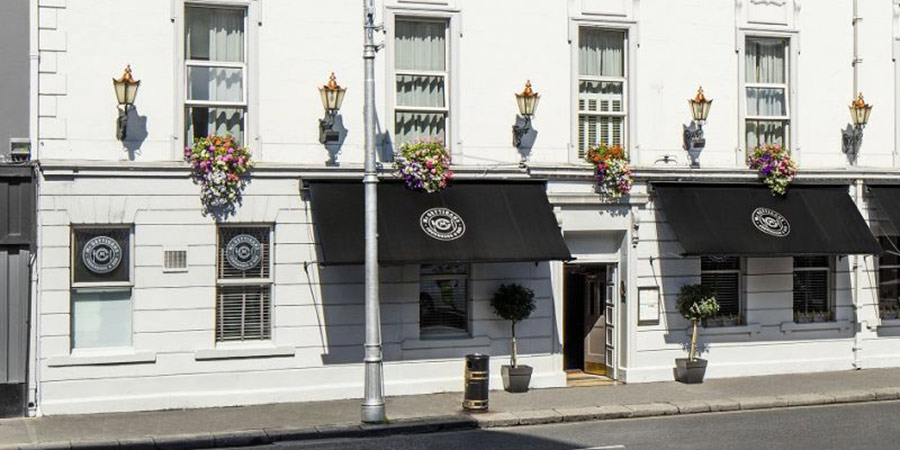 Located in the very heart of Dublin city centre, the North Star Hotel is the perfect base for exploring this gorgeous capital. The main Ilac shopping centre is also accessible from the hotel, perfect for a day of leisure in this city.
This 4-star hotel offers free Wi-Fi, flat-screen televisions and tea & coffee making facilities for guests. You can ensure a relaxing stay with the North Star Hotel's Scandinavian saunas and fully equipped gym, free to use after a busy day seeing the sights!
Ardilaun Hotel, Galway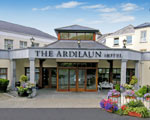 Set within its own spacious grounds and attractive gardens, the 4-star Ardilaun Hotel is located in the leafy suburb of Taylors Hill, about 1km from Galway city centre. The hotel boasts excellent facilities including a superb leisure club with an indoor pool, sauna, spa bath, steam room and gym. The on-site Avalon Health & Beauty Salon offers messages and treatments (payable locally) on request. Rooms have a TV, hairdryer, tea/coffee making facilities and free Wi-Fi internet access.
Oranmore Lodge Hotel, Galway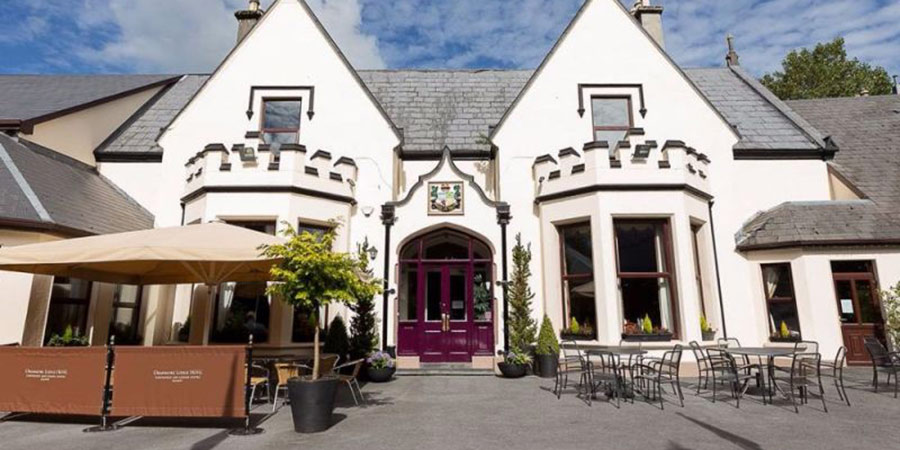 The 4-Star Oranmore Lodge hotel was originally a manor house built in 1850 and has now been fully renovated. It is located a few minutes' walk from Oranmore village.

Amenities at Oranmore Lodge include Wi-Fi, flat-screen televisions and tea & coffee making facilities. The on-site leisure centre includes a fitness room, heated indoor pool and hot tub for guests. Guests may also enjoy spa treatments (payable locally).

Upgrades

We offer a selection of upgrades and 'add-ons' designed to help you make the most of your holiday - and make it even easier!

This page was printed from

www.greatrail.com/ca/tours/emerald-isle/#IRS20

on 25 September 2020.

Call

01904 521 936

to discuss your holiday

© Copyright 2020. Great Rail Journeys