01904 521 936
Open 7 Days a Week
Portugal & the Douro
A rail and cruise tour through the Douro Valley
Flowing from northern Spain to the ocean in Porto, the Douro River carves our route through a rolling landscape of vineyards towards historic Porto. Exploring not only the ever-changing scenery, but also the gastronomic delights along the way, we continue to vibrant Lisbon, with its Moorish influences and charming streets.
The itinerary for your journey
Tour highlights
Guided tours of Salamanca & San Sebastian
Full-day Douro River Cruise
Porto city tour
Guimaraes and Bom Jesus do Monte
Historic tram tour of Lisbon
Visits to Pinhao & Sintra
Entrance to the Guggenheim Museum in Bilbao
Days 1-2 - To Biarritz and Salamanca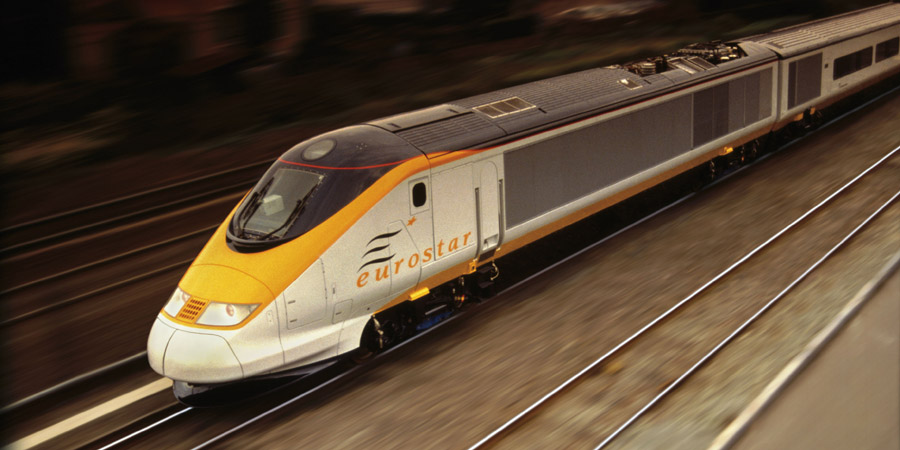 We depart St Pancras International by Eurostar to Paris, in Standard Premier Class. In Paris we join the TGV to Biarritz, where we stay overnight. On Day 2 we transfer by coach to San Sebastian, where we board the train to Vallodolid in First Class, before transferring to a regional train for the short journey onwards to Salamanca (Standard Class). Our hotel for the next two nights is the Catalonia Plaza Mayor. This evening we dine in a traditional restaurant on the Plaza Mayor.
Day 3 - Discovering Salamanca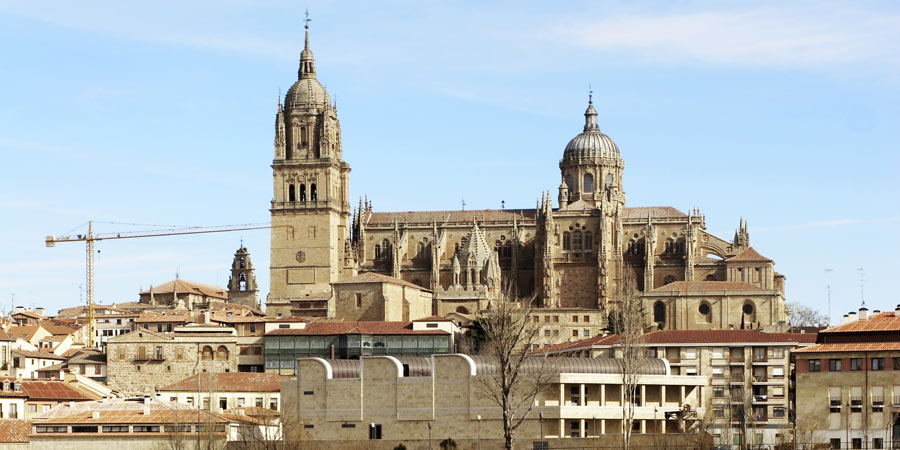 This morning we take a guided tour of Salamanca, a UNESCO World Heritage site, also known as the 'Golden City' because of the glow from its sandstone buildings. During the tour we see the 15th century cathedral, the Plaza Mayor and the unusual Casa de las Conchas.
Day 4 - Cruise to Peso da Régua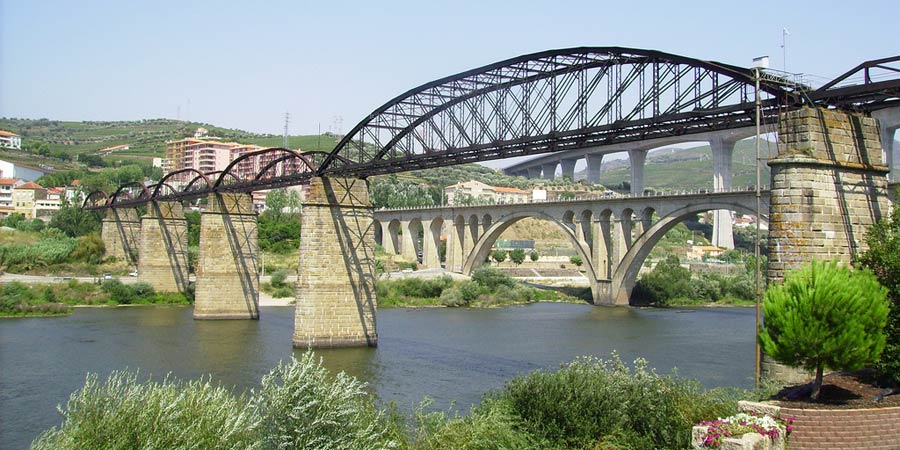 Today we travel by coach into Portugal to Barca d'Alva. Here we board a cruise boat for a journey through the magnificent Douro Valley, one of the highlights of the holiday. Our cruise on the 'Golden River' takes us through the heart of the Port-producing region of Portugal. Here, terraced hillsides surround the riverbanks, with vineyards plunging from the hilltops to the very edge of the Douro River.
We pass splendid, isolated Port 'quintas' - wine growing estates that produce the region's high-quality fortified wines. As we enjoy lunch on board we pass quietly through the undulating landscape of sleepy towns and villages which appear on the riverbank. We glide past delightful almond orchards and through dramatic gorges, eventually arriving in Peso da Régua, the official centre of Port production in Portugal. The town lies in a peaceful spot beneath the Serra do Maoro Mountains and was traditionally the place where barrels of Port were loaded onto wooden cargo ships to be transported along the Douro to Vila Nova de Gaia. On arrival in Peso da Régua we transfer to our hotel for two nights, the Hotel Régua Douro.
Day 5 - Exploring the Douro Valley by train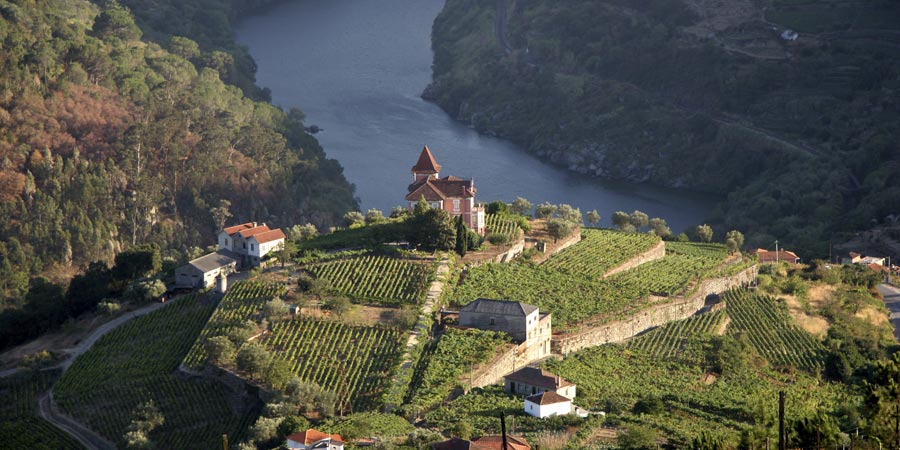 Today we travel by train to Pinhão, a small town located at the confluence of the Douro and Pinhão rivers which is the epicentre of the port-making region. We enjoy a port tasting in Pinhão, followed by some free time to explore the town at leisure. We return to Peso da Régua for an afternoon at leisure, during which you could visit the celebrated Douro Museum, located in the town, which includes exhibits relating to the history of Port production in the region. Tonight we dine in a beautiful local Port wine estate, a short distance from Peso da Régua. The excellent Quinta da Casa Amarela is set in beautiful surroundings with terrific views of the Douro.
Day 6 - By Rail to Porto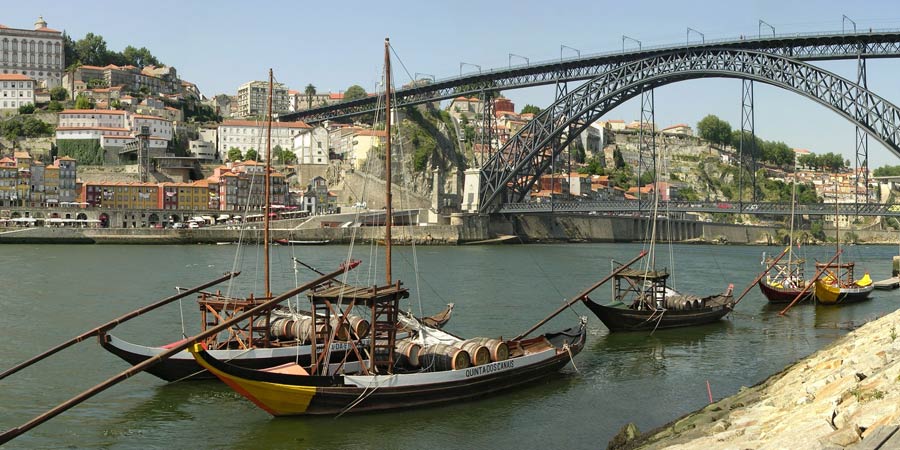 Today we continue by train down the beautiful Douro river valley to Porto, the city which was once the very edge of the known world and a port from where daring explorers risked their lives to discover the New World. On arrival, we enjoy a guided tour of the city, which has a wonderful unspoilt charm. We stay at the 4-Star Hotel PortoBay Teatro for the next three nights.
Day 7 - Guimarães and Bom Jesus do Monte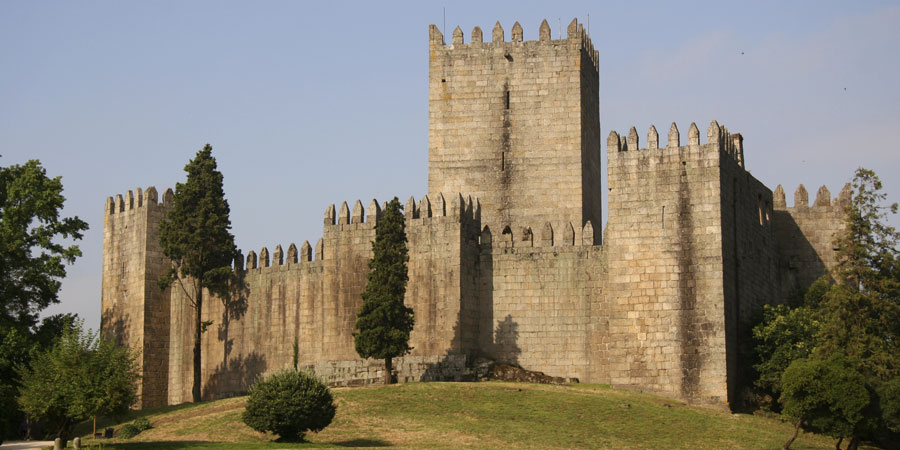 This morning we head to Guimarães, the first capital of Portugal, whose attractive, narrow streets have UNESCO World Heritage status.
After time to explore, we continue to the vast Bom Jesus do Monte, known for its grand staircase up to the church that climbs a staggering 381 feet (116 metres). We spend this evening at the famous Taylors Port wine cellars in Vila Nova de Gaia. We enjoy a tasting of port and dinner at the cellars.
Day 8 - At Leisure in Porto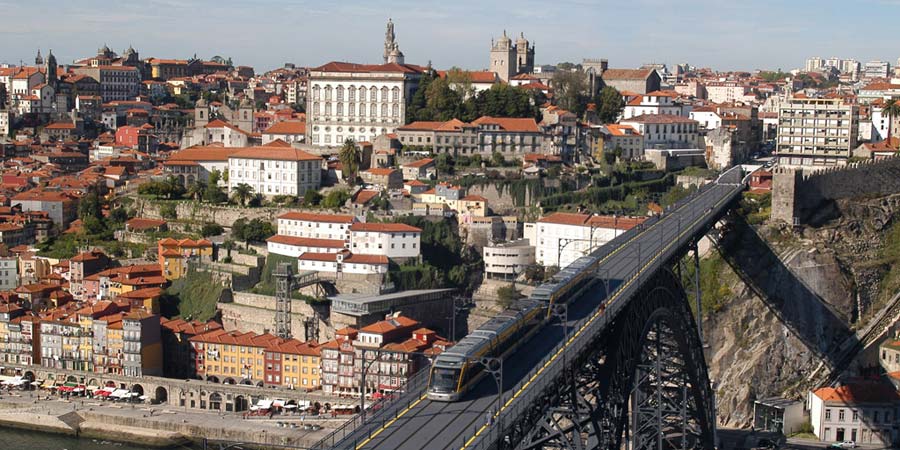 Today you are free to further explore the city of Porto. You could head to the ancient Ribeira (Riverbank) district to explore the narrow winding streets, or visit the charming little Harry Potter bookshop with its beautiful staircase.
Day 9 - To Lisbon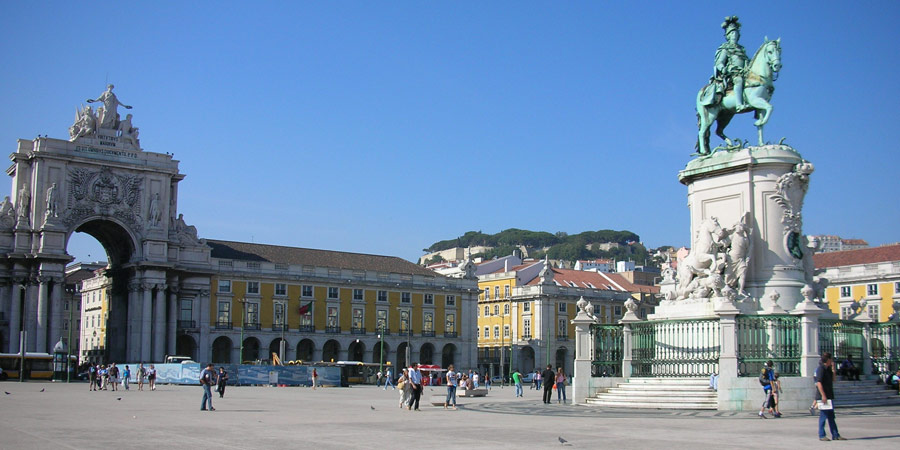 Today we take a high-speed train to Lisbon arriving in the afternoon. The rest of the day is free to explore Lisbon, Portugal's vibrant capital. You could perhaps stroll through the streets to Rossio Square or ride the unique public elevators of Santa Justa or Glória to the Barrio Alto. We spend two nights at the PortoBay Marquês Hotel.
Day 10 - Sintra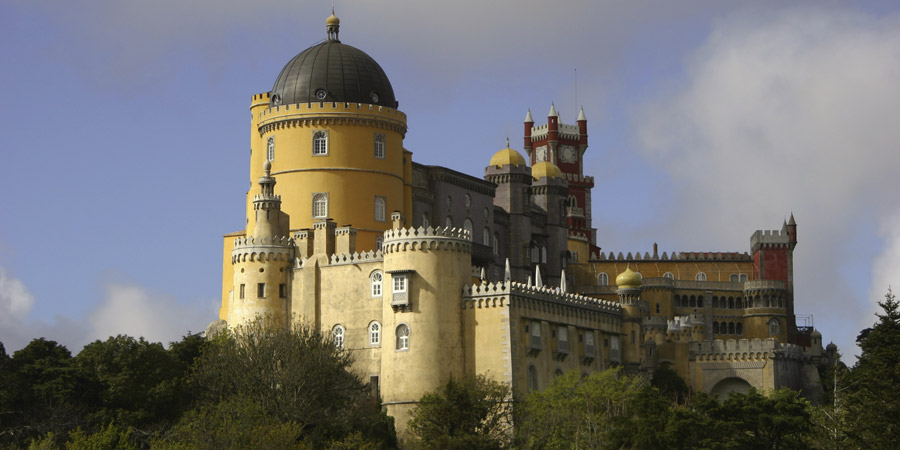 This morning we take the train to Sintra, the summer residence of many Kings of Portugal. Sintra is a beautiful village surrounded by wooded hills, home to the spectacular and brightly coloured Pena Palace. Your time in Sintra is free to explore at leisure.
Day 11 - Discovering Lisbon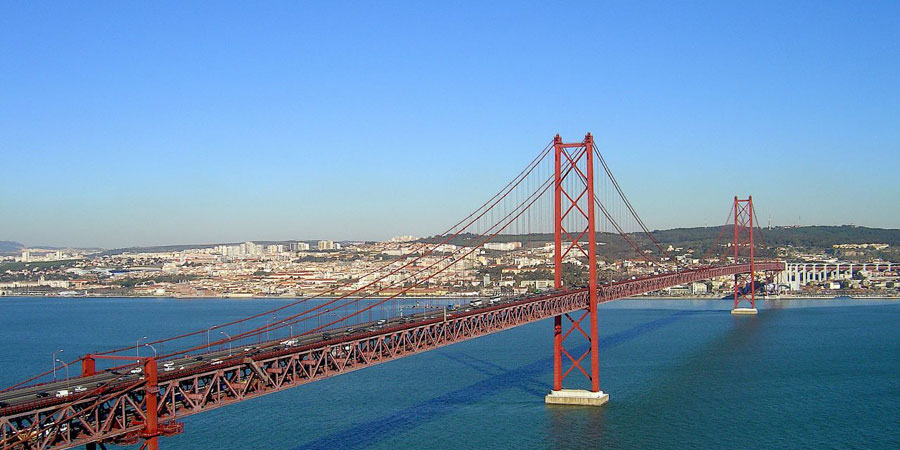 Today we take a guided tour of Lisbon by historic tram, before free time. In the evening, we board an overnight sleeper train to San Sebastián in Spain.
Days 12-14 - San Sebastián and the Guggenheim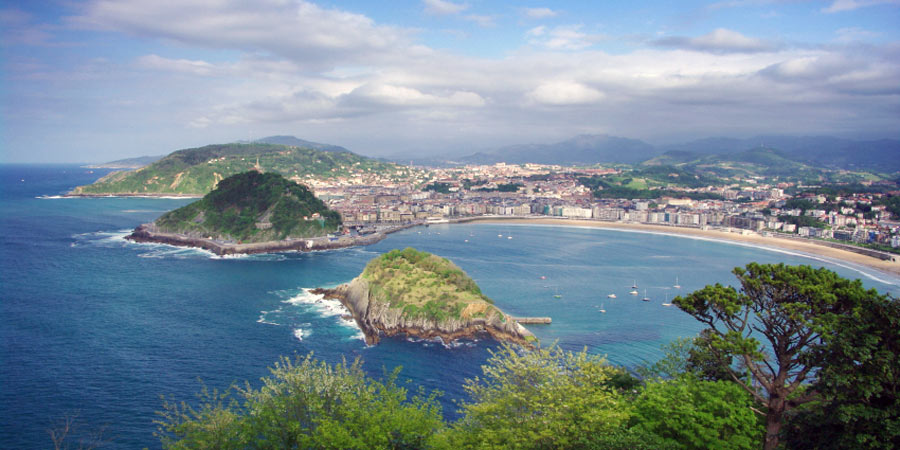 On arrival into San Sebastián this morning we check into our hotel, the NH Collection Aranzazu. The rest of the day is free for you to explore. Perhaps stroll along the seafront, or explore the beautiful old quarter with its many wonderful tapas bars.
On Day 13 we travel by coach to nearby Bilbao to visit the famous Guggenheim Museum with its impressive art collection. We return to San Sebastián in the afternoon and you have time at leisure before a farewell dinner later tonight. On Day 14 we travel to Paris, and board the Eurostar to London as our holiday concludes.
Recommended airports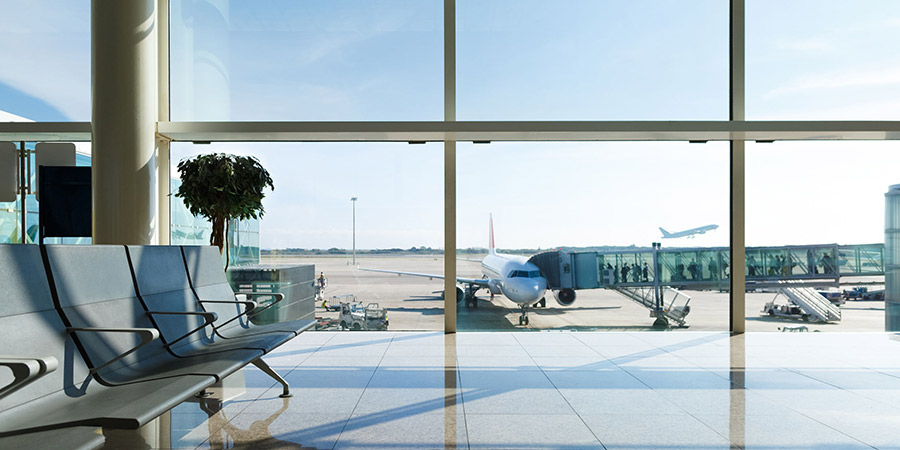 For this tour, we recommend arriving to, and departing from, London Gatwick or London Heathrow airport (LGW or LHR). London Gatwick is approximately 30 miles from your start and end point, and London Heathrow is approximately 19 miles from your start and end point.
Visa Requirements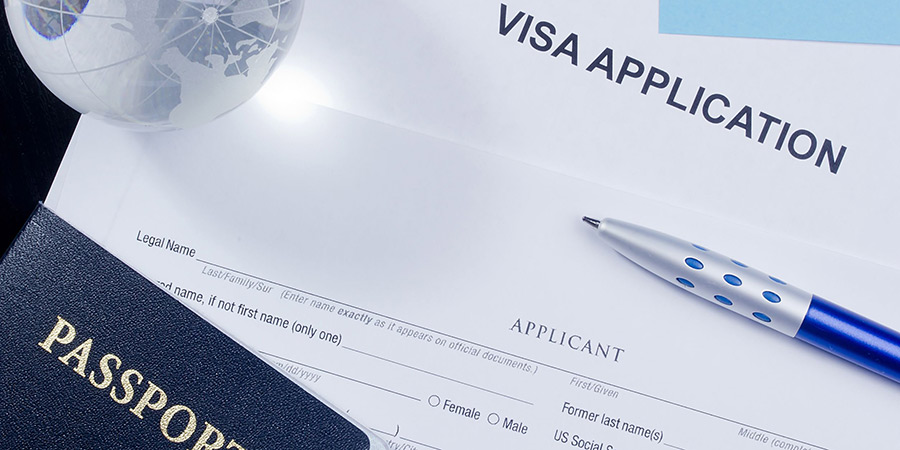 It is your responsibility to check and fulfil the passport, visa, health and immigration requirements applicable to your itinerary. We do not accept any responsibility if you cannot travel, or incur any other loss because you have not complied with any passport, visa, immigration requirements or health formalities. You agree to reimburse us in relation to any fines or other losses which we incur as a result of your failure to comply with any passport, visa, immigration requirements or health formalities.
Departure Dates
All prices are per person and assume full occupancy of the room.
Please always refer to the website for up-to-date prices and availability.
Trains
Eurostar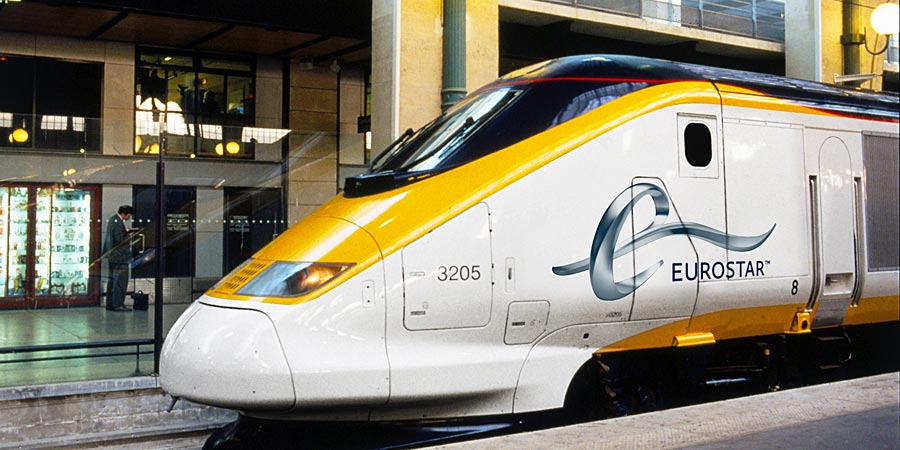 The high speed Eurostar trains link St Pancras International in London with Paris and Lille in France as well as Brussels in Belgium.
Eurostar's Standard Class coaches feature two seats on either side of the central aisle, most of which is arranged in an 'airline' seating configuration with drop down tray tables. There are two tables for four per carriage. Passengers travelling in Eurostar Standard Class coaches can take advantage of the Bar-Buffet which sells a range of snacks, meals, hot and cold drinks - including Champagne!
The highest class of Eurostar travel available for leisure customers is Standard Premier Class. In your dedicated Standard Premier carriage you'll find a less dense seat configuration, meaning the seats are larger and you have ample space to relax and stretch out. As part of the service you'll enjoy complimentary drinks and refreshments, served at your seat by friendly, helpful waiting staff.
For the class of travel used on your chosen tour, please refer to the 'What's Included' section of the tour page.
TGV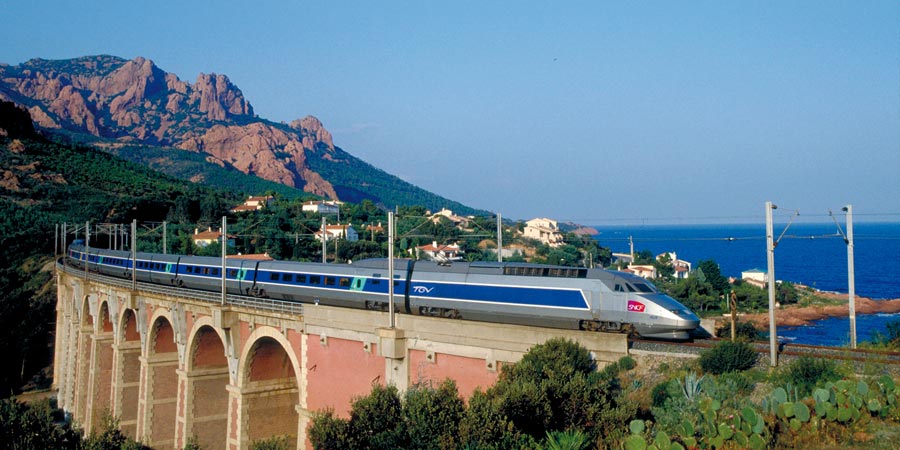 Introduced in 1981, France's TGV (Train à Grande Vitesse) was the original European high-speed train. Linking Paris with Lyon, the new service revolutionised train travel and meant that travelling by air over medium and short distances was no longer seen as the best option, even for business travel.
The network has expanded rapidly and today these sleek, stylish trains offer links to over 60 destinations throughout France. Operated by SNCF, the French national rail operator, TGV trains travel over specially-constructed high speed lines. The trains can achieve speeds of up to 186mph (300km/h) on most long distance routes and 200mph (320km/h) on the new TGV Est line, which links Paris with Strasbourg, Luxembourg and Basel. With the exception of shorter journeys, TGVs almost always have an on-board buffet car, serving a selection of drinks and light refreshments.
Hotels
Hotel PortoBay Marquês, Lisbon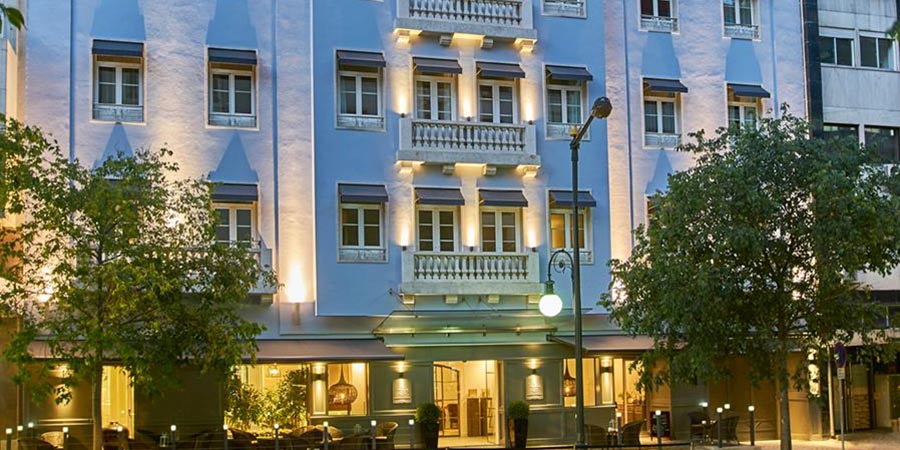 Our accommodation in Lisbon is at the 4-Star Hotel PortoBay Marquês. Situated in a quiet area of the city, it is close to many of Lisbon's attractions, such as Rossio square, Marquês de Pombal square, and the lovely tree lined boulevard Avenida da Liberdade, that boasts luxury boutique shops. The comfortable rooms include tea & coffee making facilities, a minibar, air-conditioning, a television, and complimentary Wi-Fi. Outside your room, you can relax in the outdoor pool or the sauna. There is also a gym, a restaurant, and two bars.
Hotel Régua Douro, Peso da Régua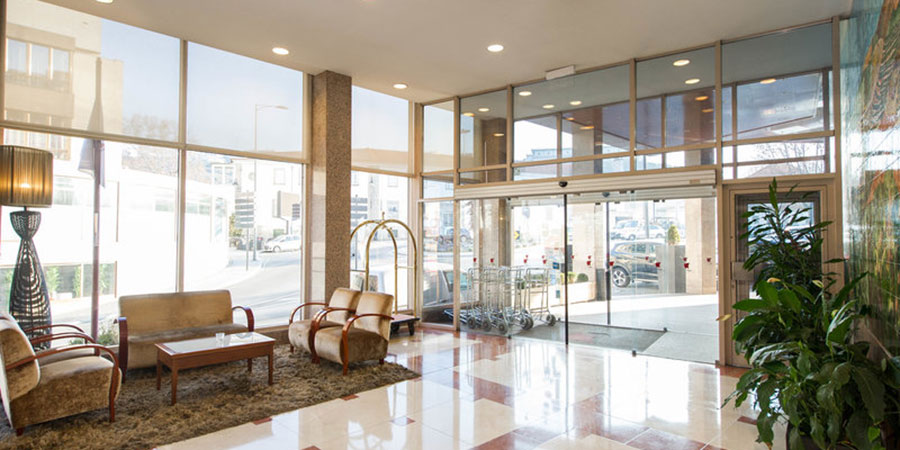 The 4-Star Hotel Régua Douro is situated on the Douro River across from the train station, and has an outdoor pool, fitness centre, tennis court, jacuzzi, salon, cocktail bar and several restaurants. Room amenities include river facing views (all rooms), minibar, hairdryer, telephone television and air conditioning.
Hotel PortoBay Teatro, Porto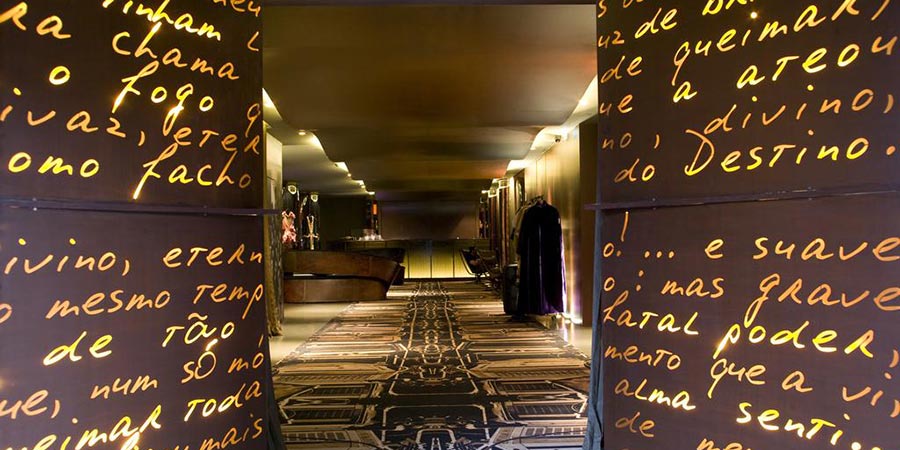 This 4* hotel is an excellent location for exploring the city of Porto and its many sites such as the Clérigos Tower, 249 feet, which boasts of stunning views across Portugal. The hotel was formerly the site of the historical Baquet Theatre, which dates back to 1859.
Rooms at Hotel PortoBay Teatro include tea and coffee making facilities, minibar and free Wi-Fi.
Hotel Catalonia Plaza Mayor, Salamanca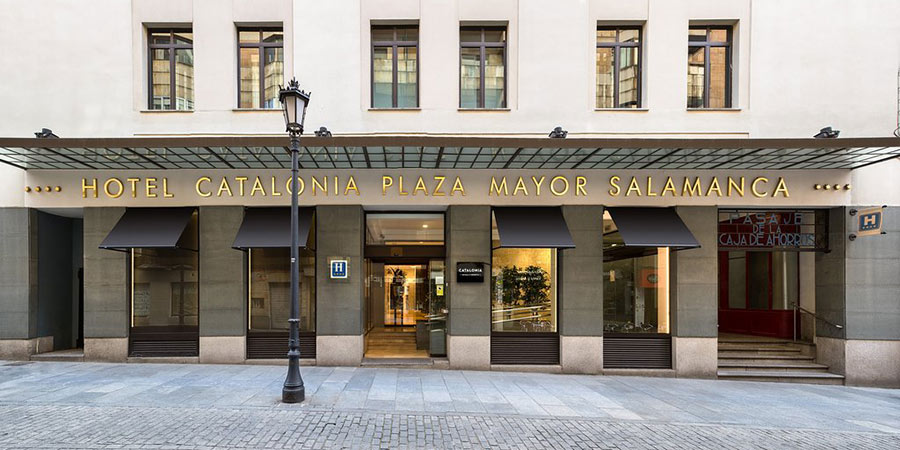 The 4-Star Hotel Catalonia Plaza Mayor is located in the heart of Salamanca, just a few steps from the Plaza Mayor. The hotel has air conditioning, a restaurant, bar and lounge. Its rooms come equipped with conveniences such as a television, telephone, safe, minibar and hairdryer.
NH Collection Aranzazu, San Sebastian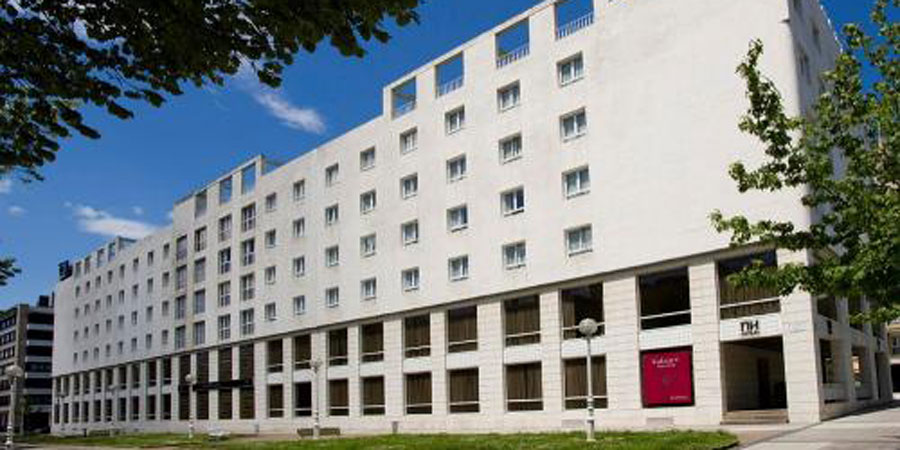 In the upmarket district of Ondarreta in San Sebastián, the 4-Star NH Collection Aranzazu is near to both the city's cathedral and beach. The hotel is decorated in a contemporary style, from the gym offering state of the art equipment, to the restaurant, serving delicious traditional cuisine in sleek modern surroundings. The stylish rooms offer amenities such as a television, a minibar, an in room safe, coffee making facilities, and complimentary Wi-Fi. This is the ideal base from which to explore San Sebastian in style.

Upgrades

We offer a selection of upgrades and 'add-ons' designed to help you make the most of your holiday - and make it even easier!

This page was printed from

www.greatrail.com/ca/tours/portugal-and-the-douro/#POG20

on 25 September 2020.

Call

01904 521 936

to discuss your holiday

© Copyright 2020. Great Rail Journeys