01904 521 936
Open 7 Days a Week
Stresa & Lake Maggiore
A fantastic lakeside hotel on Lake Maggiore
From our location overlooking beautiful Lake Maggiore in the picturesque town of Stresa, we explore this magnificent region of Italy. Visit the Borromean Islands, taste the wines of Monferrato, visit enchanting Lake Orta, and travel into Switzerland on the scenic Centovalli Railway.
The itinerary for your journey
Tour highlights
Excursion to Isola Bella
Excursion to Isola dei Pescatori
Excursion to the Monferrato vineyard with wine tasting
Explore the Borromeo Palace
Lake Orta Cruise
Journey on the Centovalli Railway
Day 1 - London to Colmar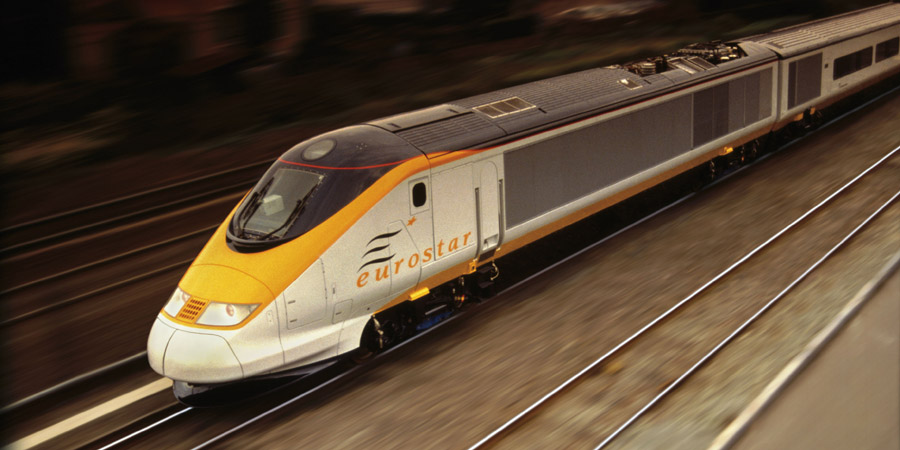 Meet at our St Pancras Departure Office and board the Eurostar to Paris, continuing to Colmar for the night.
Please Note: For departures STL2004 & STL2005 you will overnight in Strasbourg
Day 2 - To Stresa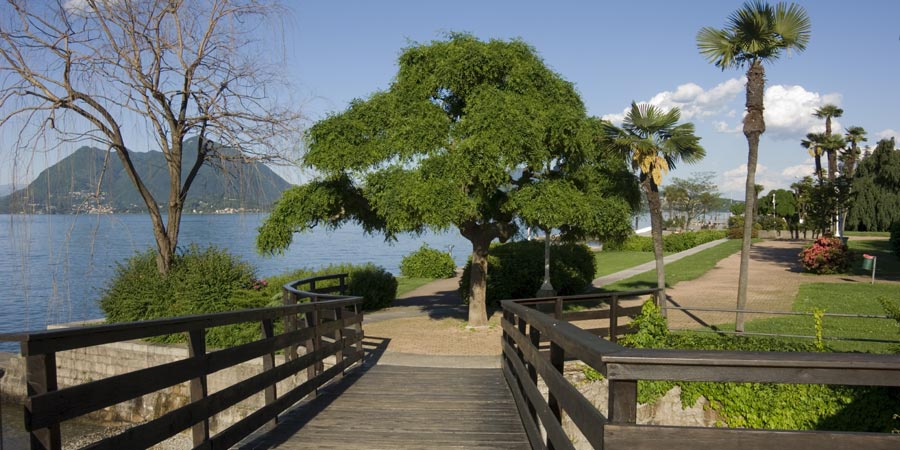 Leaving Colmar, we journey through the beautiful Italian countryside to the pretty town of Stresa, on the shores of Lake Maggiore. Our base here for 7 nights is the 4-Star Grand Hotel Bristol. One of the finest hotels in Stresa, the 4-Star Grand Hotel Bristol enjoys a stunning location on the shores of the lake.
Day 3 - At leisure by Lake Maggiore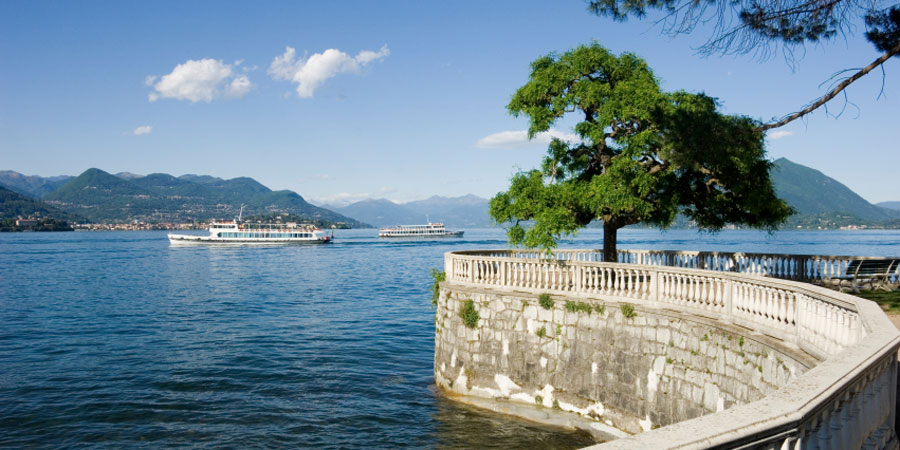 Today you have the chance to explore Stresa at your own pace. An ideal way to get your bearings is to enjoy a walk along the attractive, flower-filled promenade, lined with impressive villas and neatly terraced gardens. You may wish to take a boat to the colourful botanical gardens of Villa Taranto and the Sanctuary of Santa Caterina del Sasso, nestled in a rocky overhang on the lake. Alternatively, perhaps travel by cable car from Stresa up Mount Mottarone - the journey offers an amazing panorama, and on a clear day, your views from the snow-dusted peak include seven lakes as well as the Italian and Swiss Alps.
Day 4 - The Borromean Islands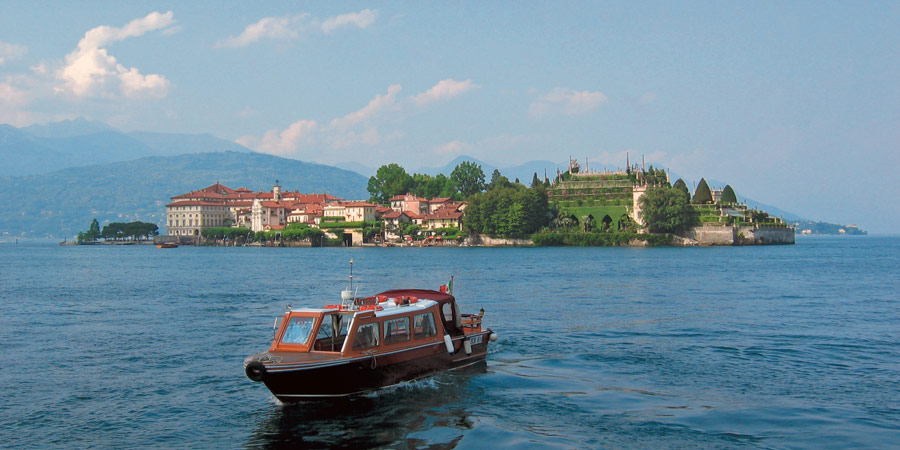 Today we discover two of the beautiful Borromean Islands, set in the shimmering waters of Lake Maggiore. We leave Stresa by boat and cruise to the Isola Bella for a guided visit to the sumptuous Borromeo Palace. The magnificent Baroque structure dominates the island, and after a tour of its lavish rooms we explore the alluring Italian-style gardens.
The spectacular gardens are on ten terraces and include an open-air theatre with geometrically designed hedging, water-lilies and citrus trees, the Azalea Garden and the 'Piano della Canfora', which is named for the 150-year-old laurel tree growing there. In the English garden, there are lotus flowers, whilst at the highest point of the garden there is a great unicorn, the symbol of the Borromeo family.
Our next stop is the tiny Isola dei Pescatori, a permanently-inhabited island - by fewer than a hundred people - of narrow cobbled alleyways and pretty buildings. It boasts a fine selection of restaurants in which to enjoy lunch, with many menus loyal to the island's rich fishing heritage. We enjoy an afternoon exploring the charming island before cruising back to Stresa.
Day 5 - Market Day in Stresa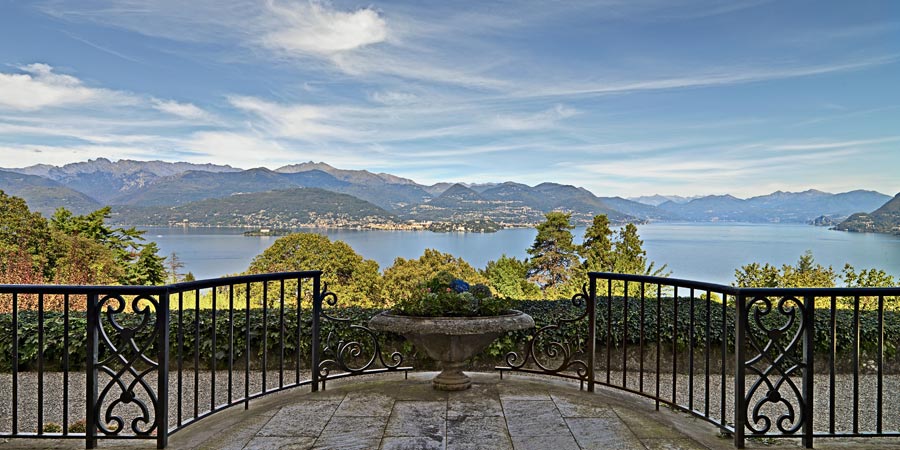 You have another opportunity to explore Stresa at your leisure. Today the town is transformed for Market Day, and the bustling, colourful stalls are well worth a visit. Should you wish to venture further afield, why not visit vibrant Milan, the capital of northern Italy? Perhaps visit the incredible Duomo - the largest Gothic cathedral in the world, the Galleria Vittorio Emanuele, a 19th century glass-roofed shopping arcade, or Teatro alla Scala, the beautiful opera house.
The stunning 2,800-seat opera theatre welcomed its premier performance in August 1778, with Antonio Salieri's Europa Riconosciuta, having been built to replace another theatre on the site, which was lost to a fire. Designed by Giuseppe Piermarini, the Teatro alla Scala is known for its sumptuous gilt and crimson interiors, as well as a rich history as the home of opera and ballet in Milan. For those feeling less energetic, you can make use of the excellent facilities at the hotel for a thoroughly relaxing day.
Day 6 - Monferrato vineyards and a wine tasting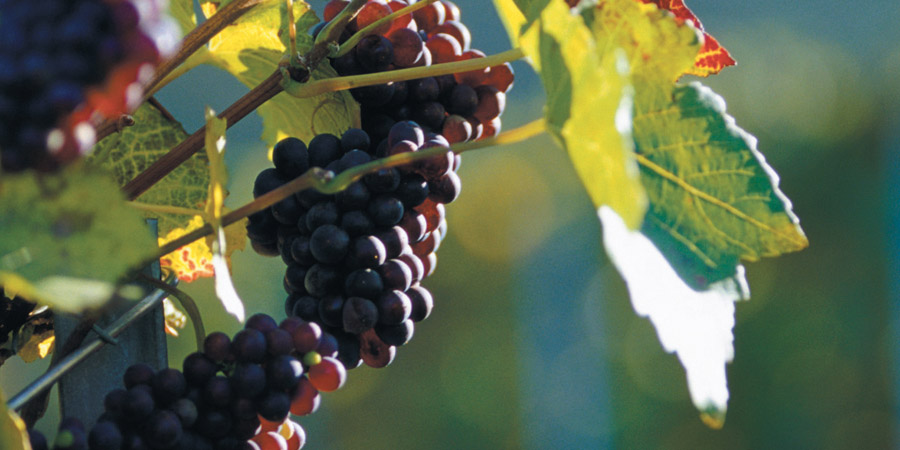 Our full-day excursion by coach takes us into the rolling countryside of the Monferrato wine region, famous for its vineyards stretching over hills interspersed with unspoilt villages. Monferrato is particularly important in the sparkling wine industry, and our day begins with a visit to a local wine producer where we have a tour of the vineyards, followed by a tasting. We continue to an 'agriturismo' farm and enjoy a four-course farmhouse lunch of local specialities and a chance to sample some of the delicious locally produced wine.
Day 7 - The Centovalli Railway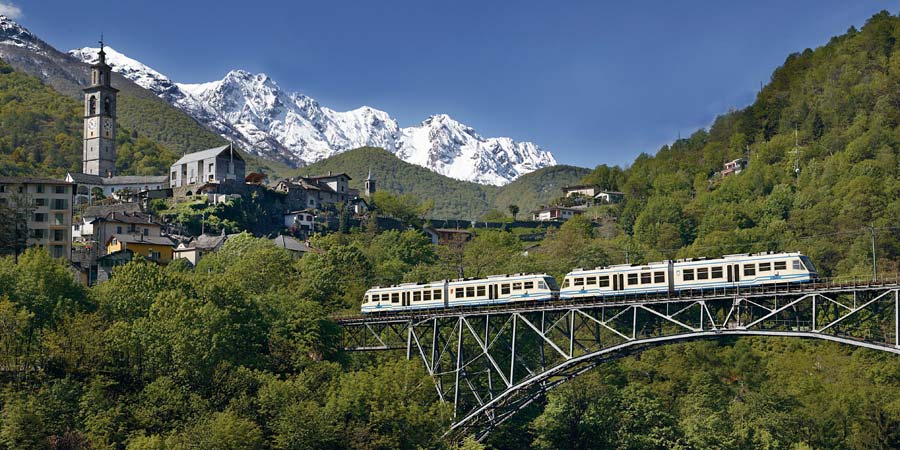 Today's full-day excursion takes us on one of Europe's most scenic railways, the narrow-gauge Centovalli Railway, on an excursion to Locarno in Switzerland. The line threads its way across 'a hundred valleys' that give the railway its name, all the while passing through outstanding scenery of idyllic landscapes. We pass over deep ravines and gushing waterfalls, and alongside thick forests and through sleepy villages during the journey.
On arrival in Locarno, you are free to have lunch and explore at your leisure. As well as a picturesque Old Town, Locarno has beautiful subtropical gardens filled with palm trees and exotic flowers, lakeside promenades and great shopping under the arcades of the Piazza Grande. Later we cruise back down Lake Maggiore to Stresa - a splendid way to take in your surroundings on the homeward journey.
Day 8 - Lake Orta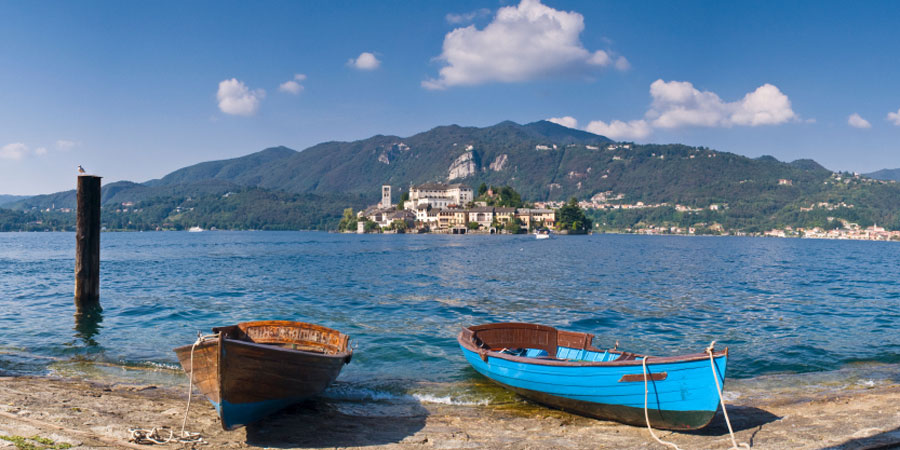 After a leisurely morning, we set off for Lake Orta, Lake Maggiore's smaller but no less enchanting neighbour. We enjoy a private boat cruise to the stunning Isola San Giulio, a tiny island dominated by its impressive basilica, before returning to explore the delightful Orta San Giulio, the atmospheric town known as the 'Jewel of the Lake'.
Situated on a tiny promontory against the dramatic backdrop of the Alps, this lovely town is truly a gem, with cobbled streets and a piazza overlooking the lake's sparkling waters. We return in good time for our dinner this evening.
Days 9-10 - To Dijon and home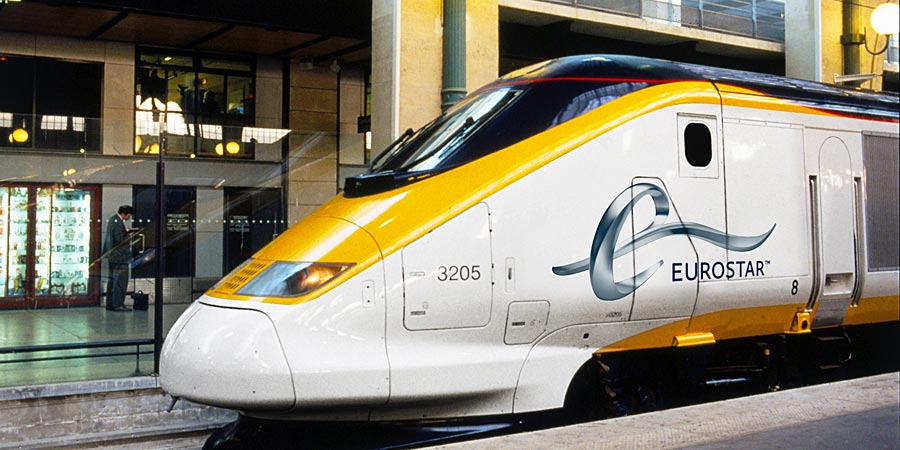 We depart Stresa in the morning by trainto Dijon, where we overnight. Tonight we enjoy our final dinner together in the hotel. On Day 10 we return to London by rail where your tour concludes and you are free to make your way to the airport for your flight home.
Recommended airports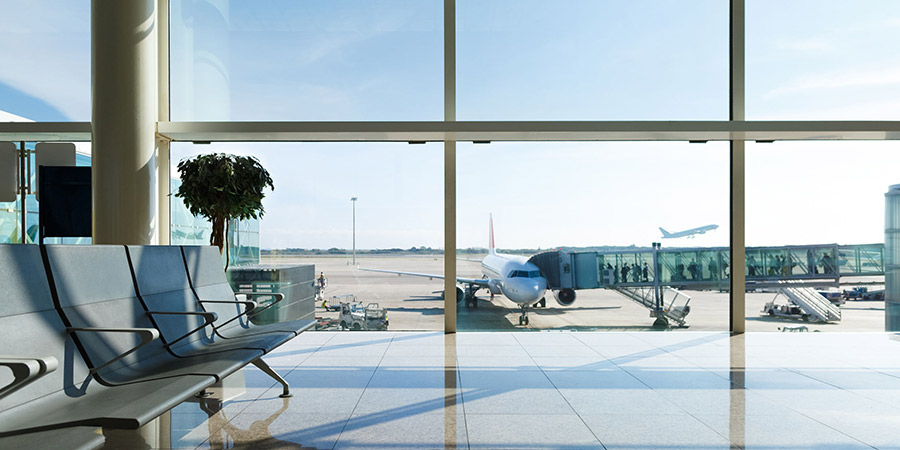 For this tour, we recommend arriving to, and departing from, London Gatwick or London Heathrow airport (LGW or LHR). London Gatwick is approximately 30 miles from your start and end point, and London Heathrow is approximately 19 miles from your start and end point.
Visa Requirements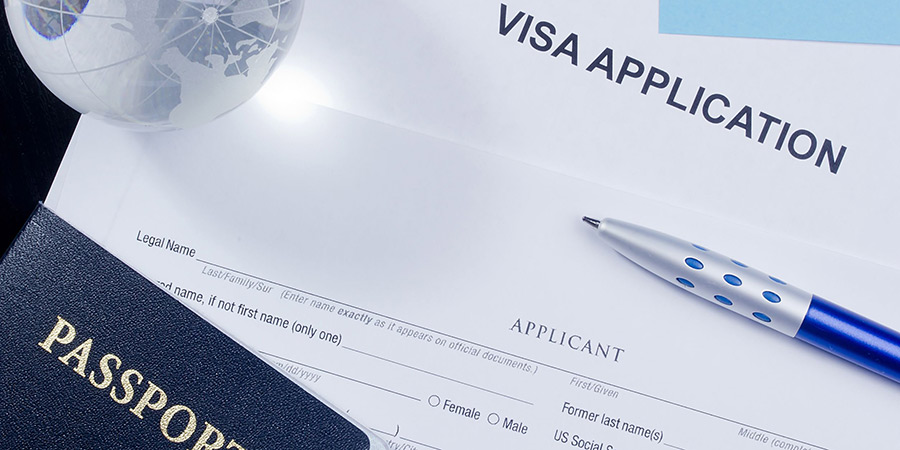 It is your responsibility to check and fulfil the passport, visa, health and immigration requirements applicable to your itinerary. We do not accept any responsibility if you cannot travel, or incur any other loss because you have not complied with any passport, visa, immigration requirements or health formalities. You agree to reimburse us in relation to any fines or other losses which we incur as a result of your failure to comply with any passport, visa, immigration requirements or health formalities.
Departure Dates
All prices are per person and assume full occupancy of the room.
Please always refer to the website for up-to-date prices and availability.
Trains
Centovalli Railway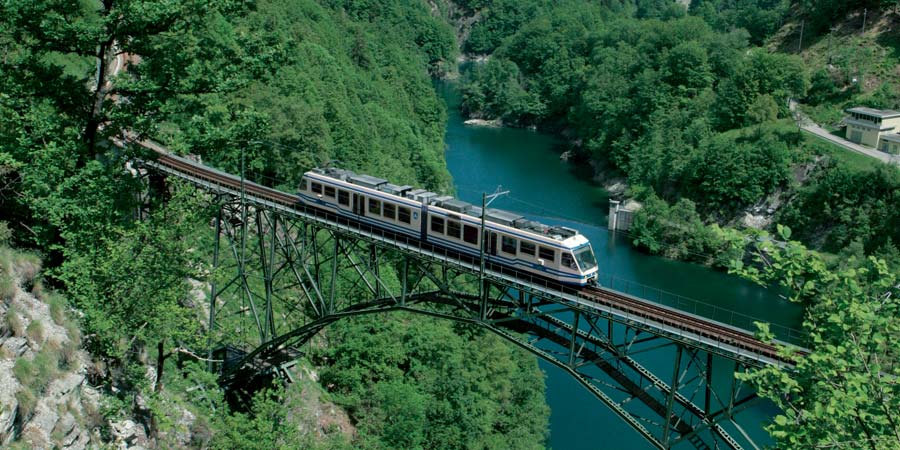 The Centovalli Railway was originally planned to connect Locarno in the Italian-speaking region of Switzerland with Domodossola in the very north of Italy. The line's opening was delayed considerably owing to the First World War, but construction was resumed almost immediately afterwards and the first services began in 1923.
Eurostar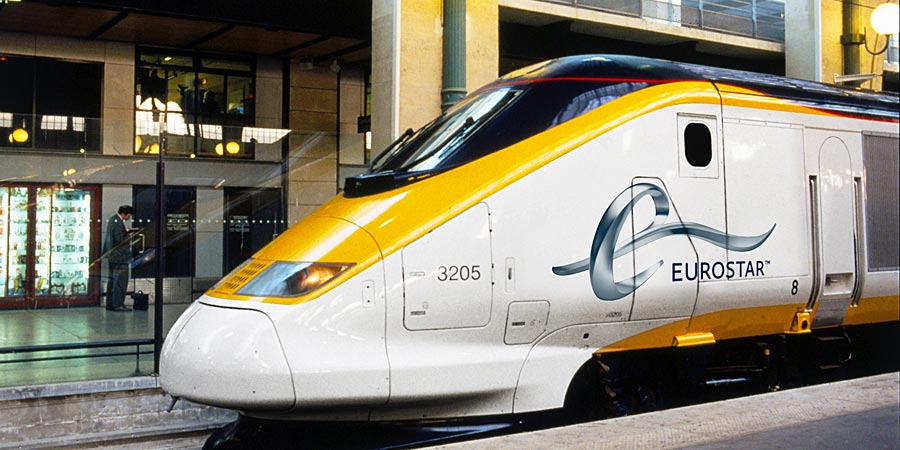 The high speed Eurostar trains link St Pancras International in London with Paris and Lille in France as well as Brussels in Belgium.
Eurostar's Standard Class coaches feature two seats on either side of the central aisle, most of which is arranged in an 'airline' seating configuration with drop down tray tables. There are two tables for four per carriage. Passengers travelling in Eurostar Standard Class coaches can take advantage of the Bar-Buffet which sells a range of snacks, meals, hot and cold drinks - including Champagne!
The highest class of Eurostar travel available for leisure customers is Standard Premier Class. In your dedicated Standard Premier carriage you'll find a less dense seat configuration, meaning the seats are larger and you have ample space to relax and stretch out. As part of the service you'll enjoy complimentary drinks and refreshments, served at your seat by friendly, helpful waiting staff.
For the class of travel used on your chosen tour, please refer to the 'What's Included' section of the tour page.
TGV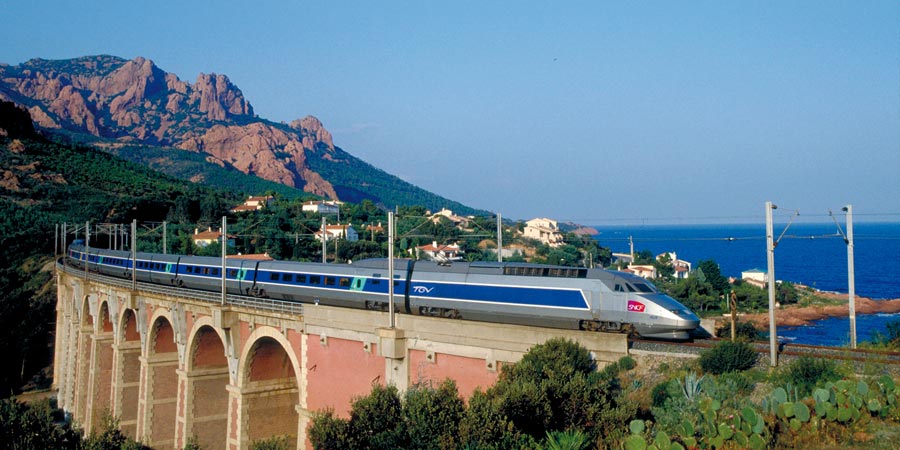 Introduced in 1981, France's TGV (Train à Grande Vitesse) was the original European high-speed train. Linking Paris with Lyon, the new service revolutionised train travel and meant that travelling by air over medium and short distances was no longer seen as the best option, even for business travel.
The network has expanded rapidly and today these sleek, stylish trains offer links to over 60 destinations throughout France. Operated by SNCF, the French national rail operator, TGV trains travel over specially-constructed high speed lines. The trains can achieve speeds of up to 186mph (300km/h) on most long distance routes and 200mph (320km/h) on the new TGV Est line, which links Paris with Strasbourg, Luxembourg and Basel. With the exception of shorter journeys, TGVs almost always have an on-board buffet car, serving a selection of drinks and light refreshments.
Hotels
Grand Hotel Bristol, Stresa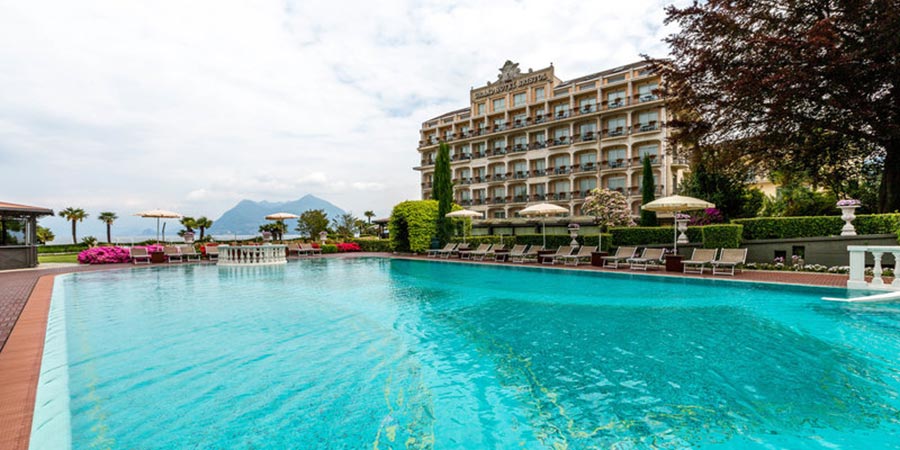 The 4-Star Grand Hotel Bristol is located on Stresa's famous promenade, within walking distance of the town centre. The hotel is set amidst beautiful gardens and enjoys terrific views across the lake. It has a restaurant, bar, winter garden and a large swimming pool which enjoys panoramic views of the lake and mountains. There is also an indoor pool with two jacuzzi, a sauna and a small gym. An elegant, marbled reception leads to stylishly decorated rooms, which come equipped with air conditioning, a telephone, television, minibar, hairdryer. Some rooms at the Grand Hotel Bristol have a balcony.

Upgrades

We offer a selection of upgrades and 'add-ons' designed to help you make the most of your holiday - and make it even easier!

This page was printed from

www.greatrail.com/ca/tours/stresa-lake-maggiore-hotel-regina-palace/#STL20

on 5 August 2020.

Call

01904 521 936

to discuss your holiday

© Copyright 2020. Great Rail Journeys