01904 521 936
Open 7 Days a Week
Sirmione on Lake Garda
Discover and explore the picture-perfect Sirmione
Known as the 'Pearl of the Lake', picture-perfect Sirmione is perched on a peninsula on the southern shore of Lake Garda. On this exceptional tour we visit Verona, a wine estate of Valpolicella, Malcesine, and iconic Venice, for a guided tour of this incredible 'Floating City.'
The itinerary for your journey
Tour highlights
A delightful base for our explorations, picture-perfect Sirmione is known as the 'Pearl of the Lake'
Uncover alluring Venice with a guided tour and free time to explore
Soak up the compelling Shakespearean city of Verona
Travel into the verdant hills around Valpolicella for a tasting of some delicious local wine and dinner at a family-run wine estate
Discover some of Lake Garda's most stunning scenery on a visit to Malcesine, including a boat cruise across the glistening waters
Days 1-2- To Chambéry and Sirmione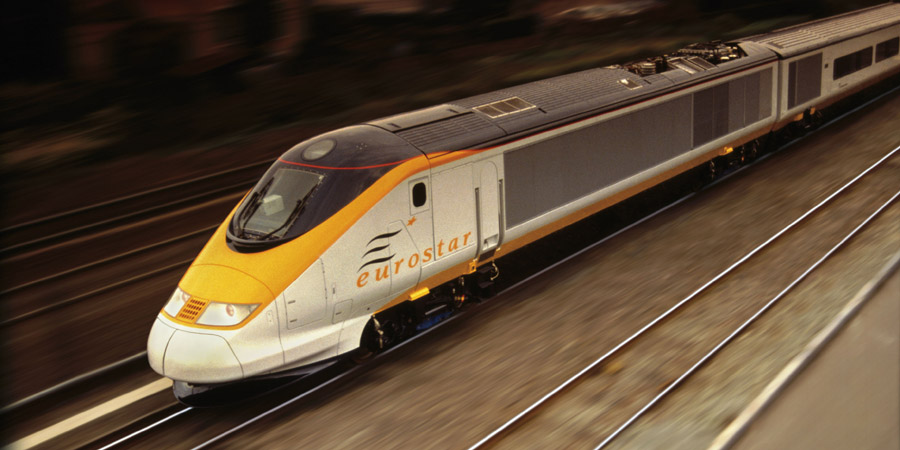 We meet at our dedicated Departure Office in London St Pancras International today. Leaving on the Eurostar to Paris, we travel in Standard Premier Class. We continue by TGV high-speed rail to Chambéry, where we overnight.
On Day 2 we continue to Lake Garda. We arrive at the southern end of Lake Garda, where the lakefront is almost sea-like and inviting beaches line the shores of the wide expanse of water. Our destination is the charming town of Sirmione, situated on a peninsula jutting into the lake. Surrounded on three sides by water, Sirmione is one of Lake Garda's most peaceful towns.
We spend seven nights at the 4-Star Hotel Continental, overlooking the lake. Located close to Sirmione's centre, the Hotel Continental offers a wonderful setting and superb service for our stay, and our host Giovanni will be on hand to make your time here as enjoyable as possible.
Please Note: For Departures SRL2010 & SRL2009a you will overnight in Turin instead of Chambéry.
Days 3-4 - Verona and Valpolicella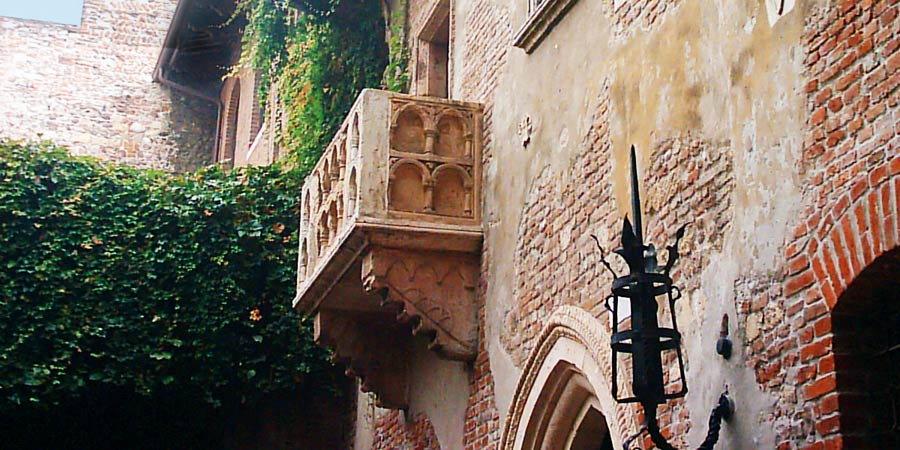 Today is yours to spend as you wish. Sirmione is a pleasure to discover; the town is bursting with history and charm, including the imposing Rocca Scaligera - a beautifully preserved 13th century castle surrounded by a large water-filled moat that dominates the Old Quarter of the town. Built by the Scaligeri family of Verona, this enormous square-cut castle looms over the only footbridge into town. From the top of the tower, you can enjoy impressive views of the harbour.
On Day 4 our excursion takes us by coach to historical Verona - a city of Roman ruins, medieval buildings, Italian culture and romance - the setting for Shakespeare's Romeo & Juliet. On our guided tour, which takes us into Verona's historic heart, we will see Juliet's famous balcony and Verona's great Roman arena, which remains largely intact and is still used today as an open-air opera house, with performances taking place during the summer season.
After our tour, you have time to discover Verona at your own pace. The charming narrow streets and picturesque piazzas make the city a pleasure to explore, while an abundance of pavement cafés offer the perfect opportunity to relax with a drink and watch the world go by - a truly Italian pastime. Perhaps stroll along the Piazza delle Erbe, a former Roman forum. Lined with al fresco eateries and typical Veronese cafés, this is a perfect spot from which to appreciate the buzz of the city. Leaving Verona, we continue to a local wine cooperative in Valpolicella, where we enjoy a tasting and a tour. This wine estate has been in the Mazzi family for a century and is currently run by three brothers, Roberto, Stefano and Antonio. We have a dinner of homemade dishes in the idyllic setting of the rustic farmhouse.
Day 5 - At leisure in Sirmione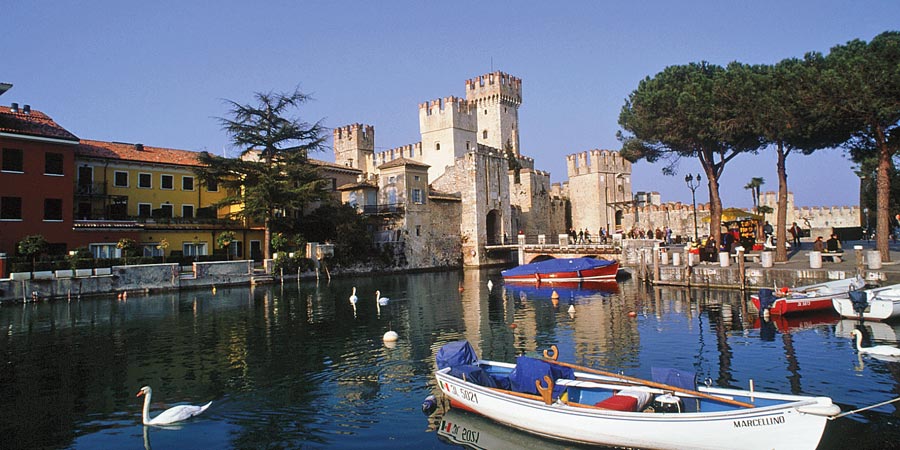 Enjoy a free day to relax and unwind in the warm local climate. Bursting with history and charm, Sirmione offers plenty for you to explore. Grotte di Catullo, the remains of one of the largest Roman villas in Italy, is one of Sirmione's most famous sights and is well worth a visit. Enveloped by olive groves, the villa occupies an enviable position with stunning panoramic views over the blue waters of Lake Garda. Another option is to take advantage of Sirmione's thermal springs - our hotel has its own thermal pool, fed directly from the thermal springs of the town. This evening, we enjoy dinner together at our hotel.
Day 6 - Venice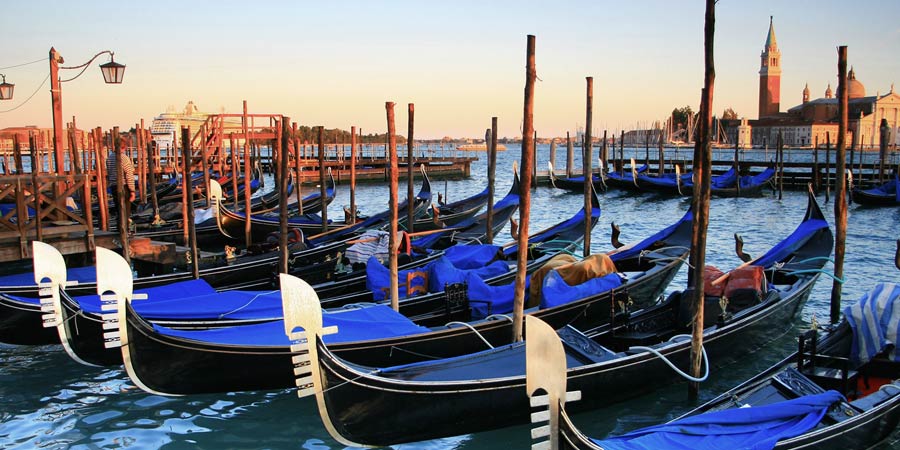 Today, we head to the romantic city of Venice by high-speed rail (Standard Class). The glorious city is set in its own shimmering lagoon - an incredible environment that has UNESCO World Heritage status. On arrival a private boat transports us to St Mark's Square, one of the world's most beautiful city squares. Overlooked by St Mark's Basilica, the large open space is surrounded by the Doge's Palace, the famous Sansoviniana Bookshop and the iconic bell tower. Our guide greets us in St Mark's Square and takes us on a tour of the city, leading us through the elegant streets, passing narrow canals and small squares to visit some of Venice's main sights.
After the tour, you are free to explore this unique city. Perhaps visit the Peggy Guggenheim collection, located in the Palazzo Venier dei Leoni. After losing her father on the Titanic, the famous heiress became one of the greatest art collectors of the 20th century, amassing works from up to 200 artists. Alternatively, you could choose a ride along the canals on board one of Venice's famous gondolas, or simply use the time to explore the culinary offerings of the city. Venice presents an enticing selection of dining options, with most restaurants offering a mouth-watering array of Mediterranean dishes and seafood. The Venetians even have their own version of tapas called cicchetti - delicious snacks which they wash down with a glass of wine.
Day 7 - At leisure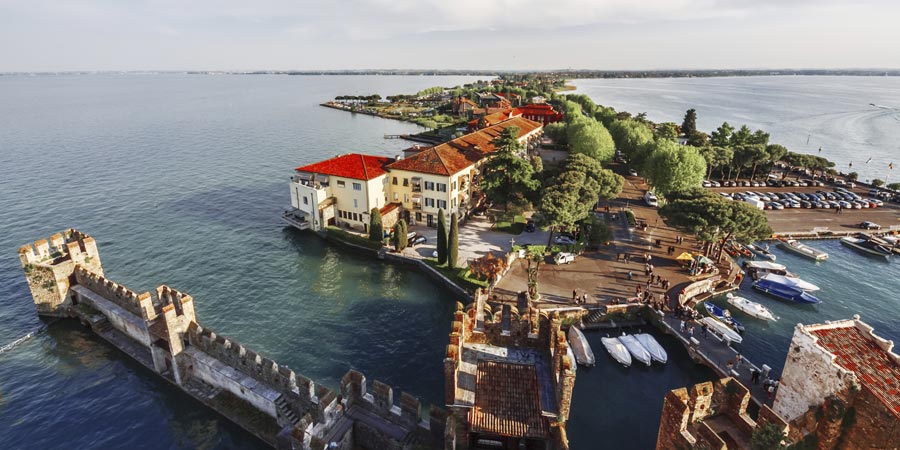 Today is at leisure to explore your surroundings further. Alternatively, why not spend the day at your hotel, enjoying all that is has to offer? Boasting a splendid lakeside setting and offering fantastic leisure facilities, you could easily spend a day relaxing here. Take a dip in the spectacular infinity pool, soak up the tremendous lake views from the thermal pool or whirlpool, or unwind in the modern wellness centre, complete with a sauna, steam room and a range of beauty treatments and massages (payable locally).
Day 8 - Malcesine
Travelling by coach up Lake Garda's eastern shore, we make our way north to Malcesine, where the lake begins to resemble the Norwegian fjords; a narrow stretch of Lake Garda where dramatic cliffs rise steeply from the water. We enjoy time to explore Malcesine. You may wish to visit the 14th century Scaligeri Castle, or travel by cable car up to the summit of Monte Baldo, Lake Garda's highest mountain. We return by boat, enjoying wonderful views of the lake and tonight, we enjoy a farewell dinner together in the hotel.
Days 9-10 - The journey home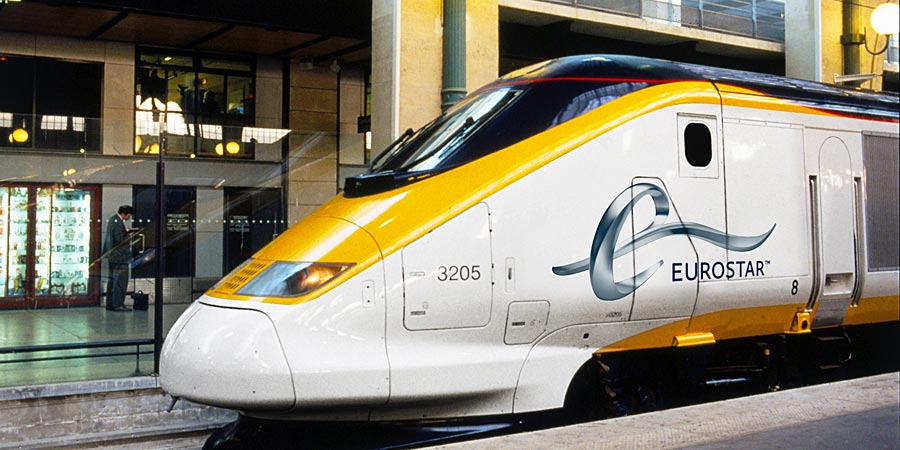 We begin our journey home, transferring to Desenzano station where we travel by rail to Turin. We overnight here, with dinner in our hotel. On Day 10 we take the TGV train to Paris where we join the Eurostar to London.
Recommended airports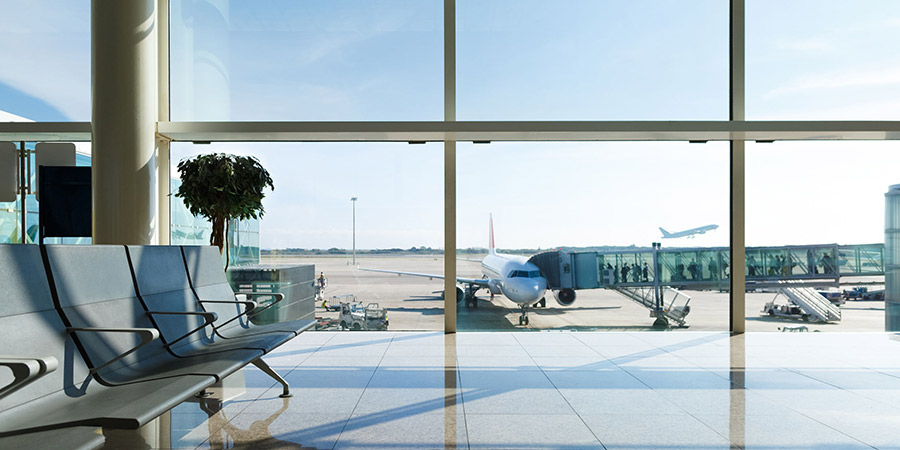 For this tour, we recommend arriving to, and departing from, London Gatwick or London Heathrow airport (LGW or LHR). London Gatwick is approximately 30 miles from your start and end point, and London Heathrow is approximately 19 miles from your start and end point.
Visa Requirements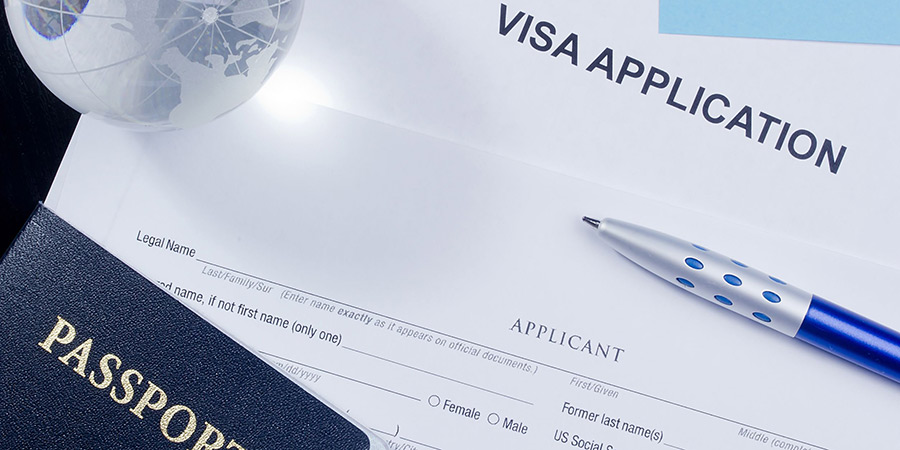 It is your responsibility to check and fulfil the passport, visa, health and immigration requirements applicable to your itinerary. We do not accept any responsibility if you cannot travel, or incur any other loss because you have not complied with any passport, visa, immigration requirements or health formalities. You agree to reimburse us in relation to any fines or other losses which we incur as a result of your failure to comply with any passport, visa, immigration requirements or health formalities.
Departure Dates
All prices are per person and assume full occupancy of the room.
Please always refer to the website for up-to-date prices and availability.
Trains
Eurostar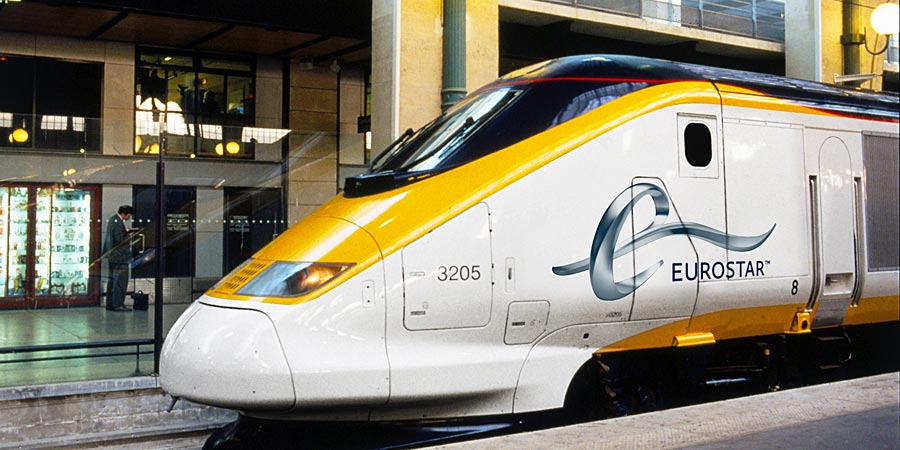 The high speed Eurostar trains link St Pancras International in London with Paris and Lille in France as well as Brussels in Belgium.
Eurostar's Standard Class coaches feature two seats on either side of the central aisle, most of which is arranged in an 'airline' seating configuration with drop down tray tables. There are two tables for four per carriage. Passengers travelling in Eurostar Standard Class coaches can take advantage of the Bar-Buffet which sells a range of snacks, meals, hot and cold drinks - including Champagne!
The highest class of Eurostar travel available for leisure customers is Standard Premier Class. In your dedicated Standard Premier carriage you'll find a less dense seat configuration, meaning the seats are larger and you have ample space to relax and stretch out. As part of the service you'll enjoy complimentary drinks and refreshments, served at your seat by friendly, helpful waiting staff.
For the class of travel used on your chosen tour, please refer to the 'What's Included' section of the tour page.
Frecciargento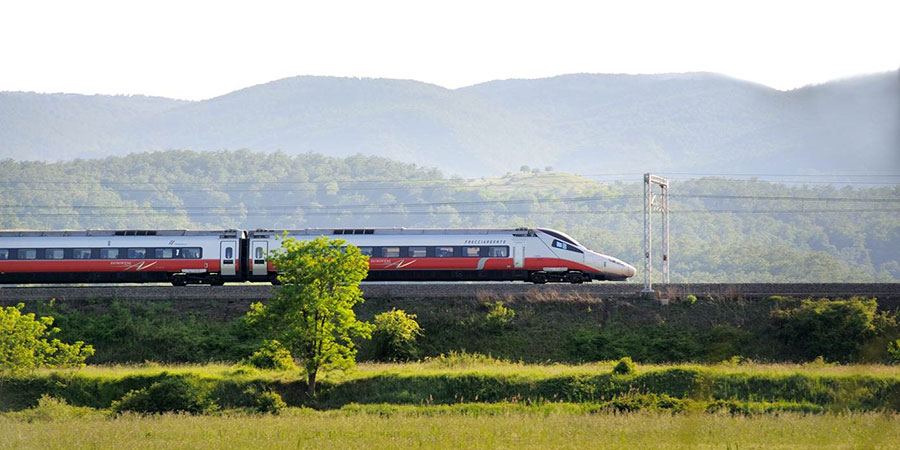 With a smart and futuristic appearance, and sleek interiors, the Frecciargento can zip you across the magnificent colours and landscapes of Italy in a matter of hours. In English, it's title means Silver Arrow and this fine locomotive can travel up to speeds of around 160 mph on certain routes.
Originally known as the Italian Eurostar, the Frecciargento forms up part of Le Frecce, a series of high speed trains operating up and down the country. These trains are operated by the Ternitalia company, and were originally introduced in 1997 as the Eurostar. By 2012, the Italian Eurostar trains were changed into different categories, with Frecciarossa being the fastest and Frecciargento being the second fastest. Each Frecciargento train offers First and Standard Class along with a restaurant for comfortable dining.
Frecciarossa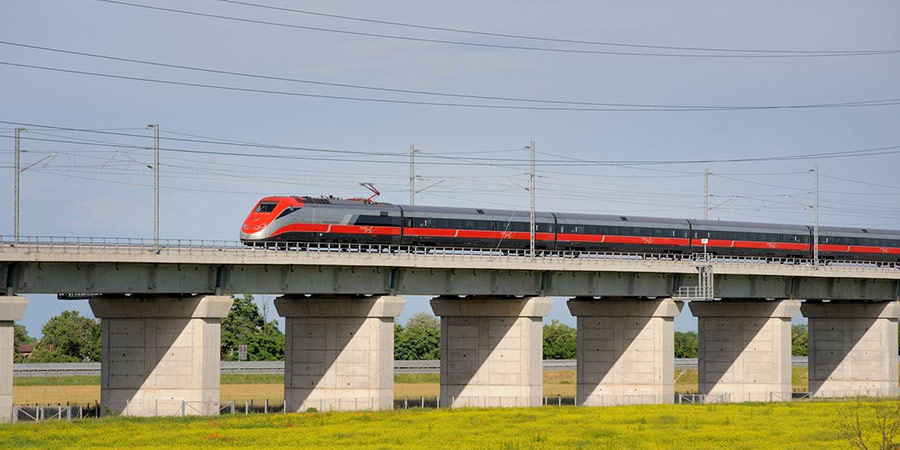 Italy's fastest train, the Frecciarossa runs up to a magnificent top speed of 190mph and offers a slick and punctual service up and down Italy. Translating to the Red Arrow in English, the Frecciarossa is Trenitalia premier rail service, offering four different class with each one providing comfortable seats, capable air-conditioning and superb staff who are helpful and professional.
Originally known as the Italian Eurostar, the Frecciarossa forms up part of Le Frecce, a series of high speed trains operating up and down the country. These trains are operated by the Ternitalia company, and were originally introduce in 1997 as the Eurostar. By 2012, the Italian Eurostar trains were changed into different categories, with Frecciarossa being the fastest and Frecciargento being the second fastest, and the Frecciablanco being the least fast. The Frecciarossa offers Executive, Business, Premium and Standard Class as well as a well-stocked restaurant car.
TGV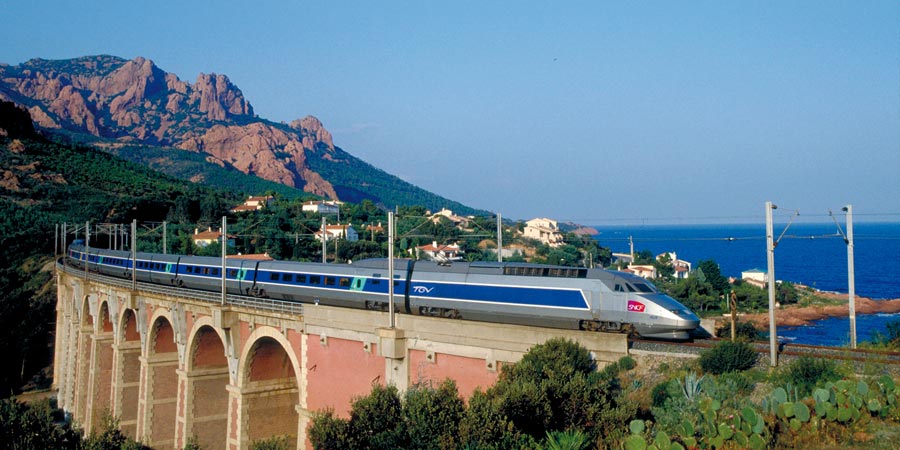 Introduced in 1981, France's TGV (Train à Grande Vitesse) was the original European high-speed train. Linking Paris with Lyon, the new service revolutionised train travel and meant that travelling by air over medium and short distances was no longer seen as the best option, even for business travel.
The network has expanded rapidly and today these sleek, stylish trains offer links to over 60 destinations throughout France. Operated by SNCF, the French national rail operator, TGV trains travel over specially-constructed high speed lines. The trains can achieve speeds of up to 186mph (300km/h) on most long distance routes and 200mph (320km/h) on the new TGV Est line, which links Paris with Strasbourg, Luxembourg and Basel. With the exception of shorter journeys, TGVs almost always have an on-board buffet car, serving a selection of drinks and light refreshments.
Trenitalia
Connecting the romantic splendour of Italy, crisscrossing its way through Renaissance cities, along golden coastline and around ancient volcanoes, Trenitalia is Italy's superb rail network. Featuring an excellent fleet of well-maintained and modern trains, this rail company is owned by Ferrovie dello Stato Italiane, which is run by the Italian government. Operating regional and national services, Trenitalia prides itself on its punctuality and the huge range of services provided by the operator, several of these which include railways such as the Frecciarossia, the Frecciargento and the Frecciblanco services.

Italy by rail is simply stunning. From the flowing green hills and elegant cities of the north, to the Mediterranean climes and the enchanting beaches of the south, an Italian rail journey is not only one of the easiest ways to travel, but is also one of the most panoramic and beautiful. Circumnavigating the magnificent Mt Etna, gliding down the Amalfi Coast, entering the stunning Milan railway station, these are all experiences which are hugely enhanced from the comfort of an air-conditioned Trenitalia carriage.
Hotels
Hotel Continental, Sirmione
The 4-Star Hotel Continental is located close to the historical centre of Sirmione overlooking the shores of the lake and just a short walk from the town centre. The hotel has been completely renovated, yet retains traditional features including its impressive white marble staircases and Venetian Murano chandeliers. The hotel has a restaurant and a lounge bar as well as a garden terrace and a private jetty. Leisure facilities include an outdoor swimming pool and a well-equipped wellness centre, which boasts a sauna, steam bath and an emotional shower, as well as a choice of iodine therapies, massages and beauty treatments (payable locally). The rooms are classic in style and have a balcony with a view of the gardens or lake. Other facilities include a hairdryer, safe, telephone, television, minibar and air conditioning.

Upgrades

We offer a selection of upgrades and 'add-ons' designed to help you make the most of your holiday - and make it even easier!

This page was printed from

www.greatrail.com/ca/tours/sirmione-lake-garda/#SRL20

on 6 April 2020.

Call

01904 521 936

to discuss your holiday

© Copyright 2020. Great Rail Journeys