01904 521 936
Open 7 Days a Week
Christmas in Sicily
An unforgettable Italian escape
Explore stunning Sicily in winter on a relaxing holiday by rail. Discover Grecian ruins and Italian traditions, explore the charms of Erice and the 'living Nativity' of Custonaci on Christmas Day, and witness the majesty of Mount Etna as we circle the volcano's base on the Circumetnea Train, all during our unforgettable Italian escape.
The itinerary for your journey
Tour highlights
Palermo & Monreale
Agrigento
Custonaci's live nativity scene
Catania
Mount Etna
Circumetnea train
Days 1-2 - London to Taormina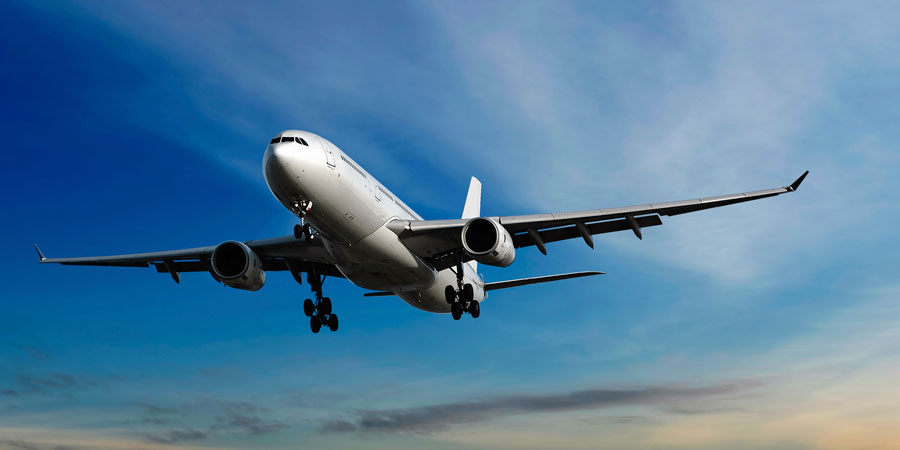 Meet your group and Tour Manager at your hotel in Taormina, the 4-Star Hotel Villa Diodoro. On Day 2 you will have a guided tour of the city before spending the rest of the day at leisure.
Day 3 - Mount Etna and the Circumetnea Train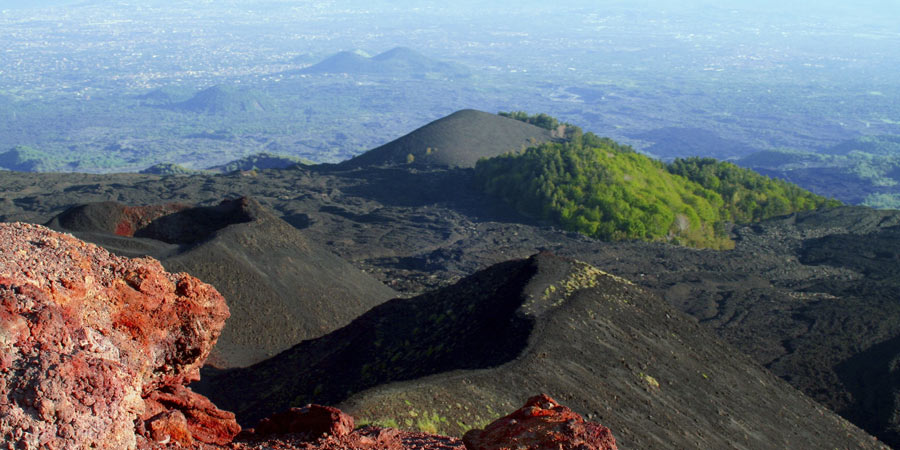 Our excursion today takes us to the indomitable Mount Etna. We approach this spectacular mountain by rail before travelling around the base, enjoying superb views from our carriage, before lunch at a local winery.
Day 4 - Arriving in Palermo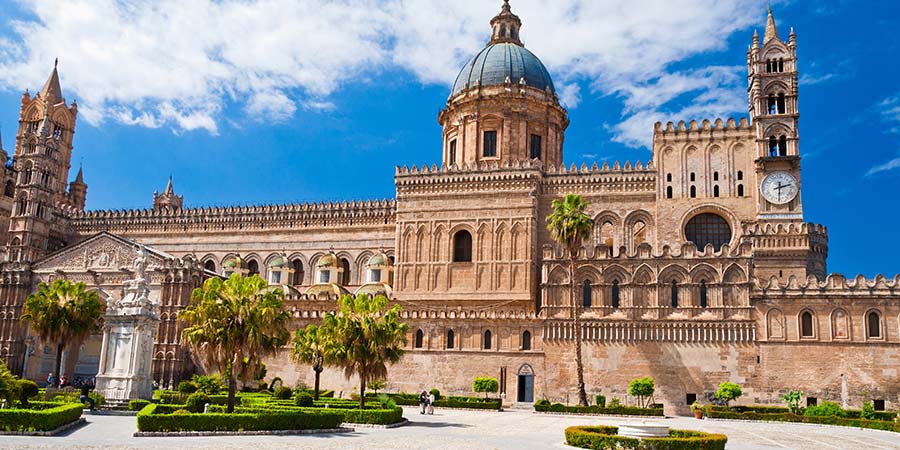 Today is Christmas Eve and we head to beautiful Palermo by rail, enjoying the Sicilian sights on our journey. Enjoy some free time in the city for lunch, before we all meet up again to discover Palermo on a guided tour. The capital of Sicily, Palermo is a fascinating place to explore with our guide and we see both its old medieval quarter and the newer district. We then check into our hotel, the 4-Star Eurostars Centrale Palace.
Day 5 - Custonaci's live Nativity scene on Christmas Day
Today is Christmas Day, and to celebrate, we take a tour of some of Sicily's most famous Christmas displays. Our first stop is Erice, a charming ancient town with medieval walls, perched atop Mount Eryx. Each year in December, the spirit of the season takes over the winding streets and quaint architecture of Erice, transforming the town into a delightful Christmas village, filled with delicate Nativity scenes and a bustling Christmas Market.
During our time here, we take in some of the intricate Nativity scenes dotted around the town, before continuing our Christmas celebrations in Custonaci. Custonaci is famed for its 'living Nativity scene', a popular Italian custom where residents or actors take on the roles of traditional figures found in the Nativity story. Known as 'presepi viventi', these special pageants are often on display for several days over the Christmas period, sometimes featuring hints or allusions to local customs in the props or scenery. Custonaci's presepi viventi, housed in a large cavern, is considered one of the best in Sicily, with over 160 costumed participants creating an immersive Nativity - the perfect way to celebrate Christmas. After time to explore this fascinating scene, we return to our hotel for a delicious Christmas Day dinner.
Day 6 - The Valley of the Temples on Boxing Day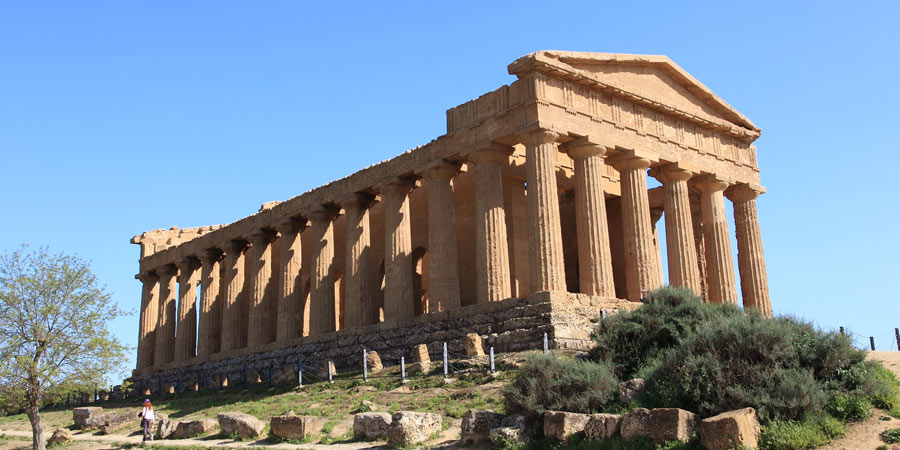 We continue today, on Boxing Day, to enjoy a visit to Agrigento, one of Sicily's oldest towns. This area is famous for the Valley of the Temples, a collection of magnificent Doric temples built in the 5th century BC. We enjoy a guided tour here and also take some time to visit the Archaeological Museum.
Day 7 - Monreale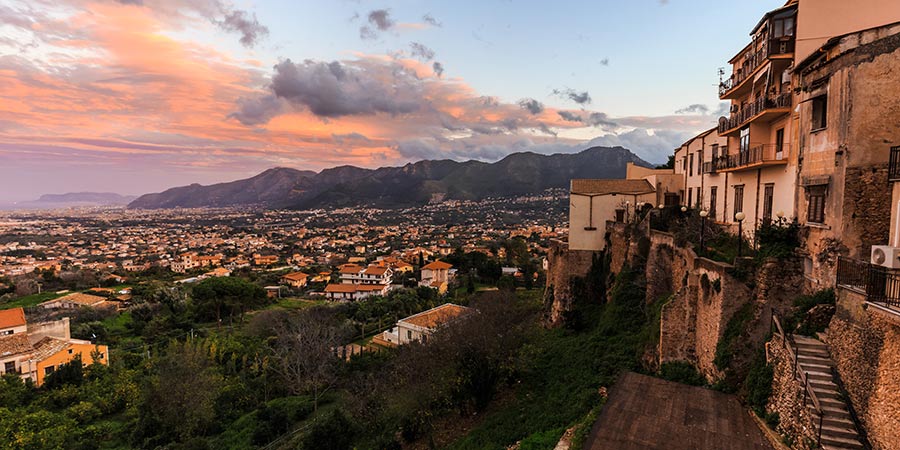 Our final excursion is to Monreale. This charming hilltop village is home to an astonishing collection of architecture, including its incredible cathedral. After some time here, we return to Palermo to enjoy the afternoon at leisure. The capital of Sicily, Palermo is a fascinating place to explore. Tonight, there is a farewell dinner at our hotel.
Day 8 - Return home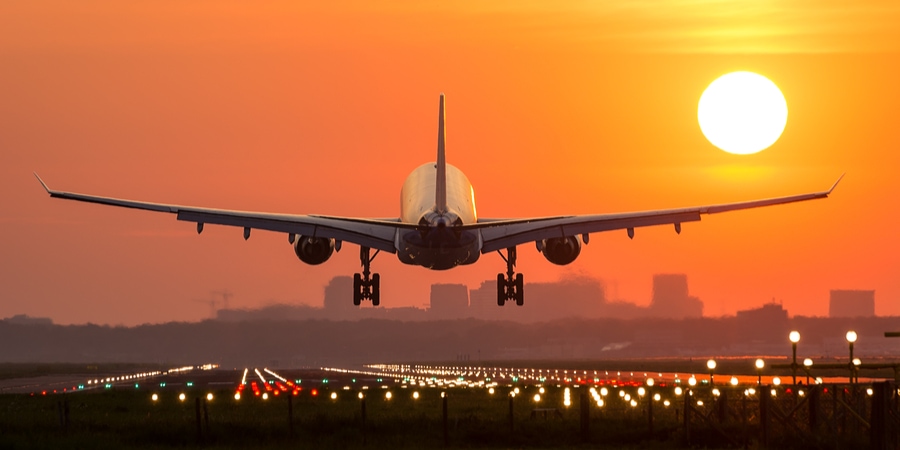 Today we bid a fond farewell to Sicily as you board your flight back home.
Recommended airports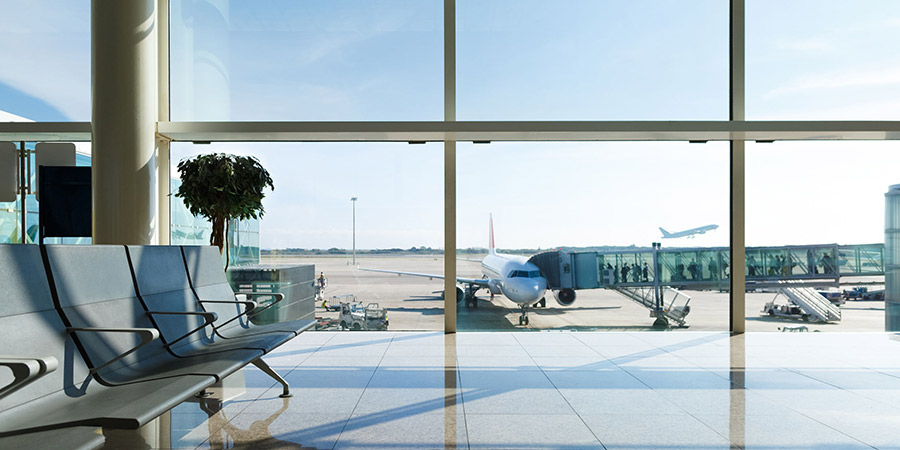 For this tour, we recommend arriving to, and departing from, Catania-Fontanarossa Airport which is approximately 128 miles from your start and end point.
Visa Requirements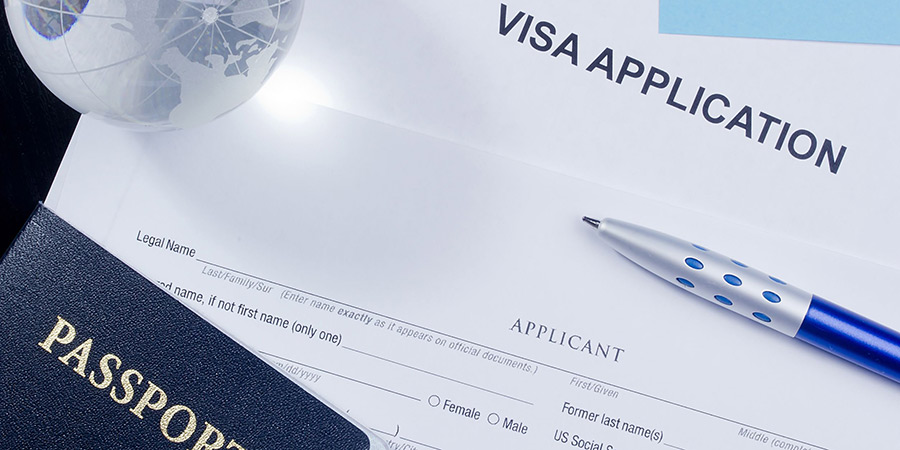 It is your responsibility to check and fulfil the passport, visa, health and immigration requirements applicable to your itinerary. We do not accept any responsibility if you cannot travel, or incur any other loss because you have not complied with any passport, visa, immigration requirements or health formalities. You agree to reimburse us in relation to any fines or other losses which we incur as a result of your failure to comply with any passport, visa, immigration requirements or health formalities.
Departure Dates
All prices are per person and assume full occupancy of the room.
Please always refer to the website for up-to-date prices and availability.
Trains
The Circumetnea Train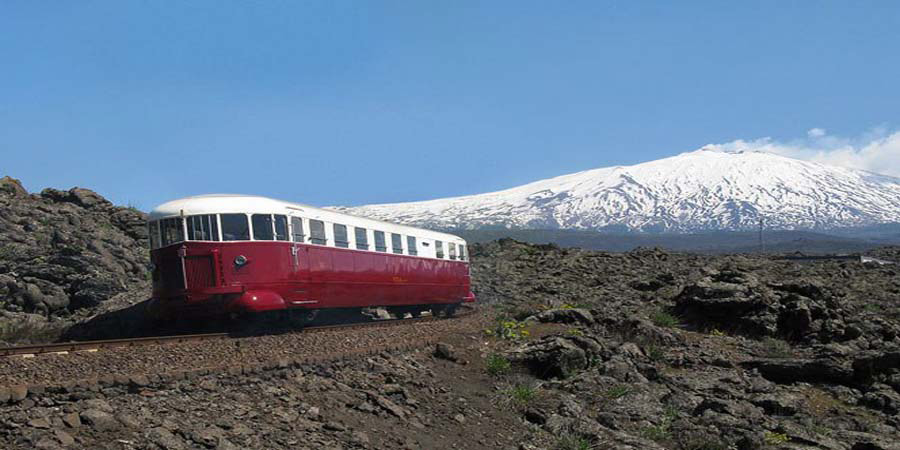 On our trips in Sicily, we have the chance to travel around the base of one of the world's tallest active volcanoes, Mount Etna. Here, we travel on the Circumetnea, a narrow gauge railway, opened in 1898, that travels from Catania to Riposto, and offers spectacular scenes of the volcano. Mount Etna is one of the most active volcanoes in the world, and on occasion it produces smoke rings, which are extremely rare. Mount Etna also features prominently in Greek mythology, as it was thought to be where Vulcan, the god of fire, kept his Smithy.
Hotels
Centrale Palace Hotel, Palermo
The Centrale Palace Hotel is located in the heart of Palermo, just five minutes from the magnificent Cathedral. As well as its location, the hotel features a restaurant, roof-top terrace and bar, a sauna, wellness area and personal concierge. Individual rooms offer a satellite TV, climate control, Wi-Fi, a minibar, hairdryer and safe deposit box.
Hotel Villa Diodoro, Taormina
Overlooking the charming Bay of Naxos, the 4-Star Hotel Villa Diodoro in Taormina boasts an outdoor pool with views over the sea, a sun terrace, an on-site restaurant serving Sicilian cuisine, and an excellent location, close to the city's famous ancient Greco-Roman theatre. The rooms are decorated in a stylishly traditional way, and come well equipped with climate control, a television, an in-room safe, a minibar, and a hair-dryer.

Upgrades

We offer a selection of upgrades and 'add-ons' designed to help you make the most of your holiday - and make it even easier!

This page was printed from

www.greatrail.com/ca/tours/christmas-in-sicily/#PTX20

on 24 January 2020.

Call

01904 521 936

to discuss your holiday

© Copyright 2020. Great Rail Journeys