01904 521 936
Open 7 Days a Week
Grand Tour of China
Discover China's highlights on a single tour
A dizzying mix of ancient cultures, tumultuous history, breathtaking natural beauty and dynamic urban landscapes, China is a feast for all the senses. Magnificent Beijing, the legendary Terracotta Warriors, captivating pandas and a cruise through the Three Gorges combine to offer an unforgettable experience.
The itinerary for your journey
Tour highlights
Beijing
Great Wall of China
Xi'an & the Terracotta Warriors
Chengdu & Giant Panda Breeding Research Institute
Yangtze River Cruise
Wuhan & Yellow Crane Tower
Shanghai and the Jade Buddha Temple
Day 1 - To Beijing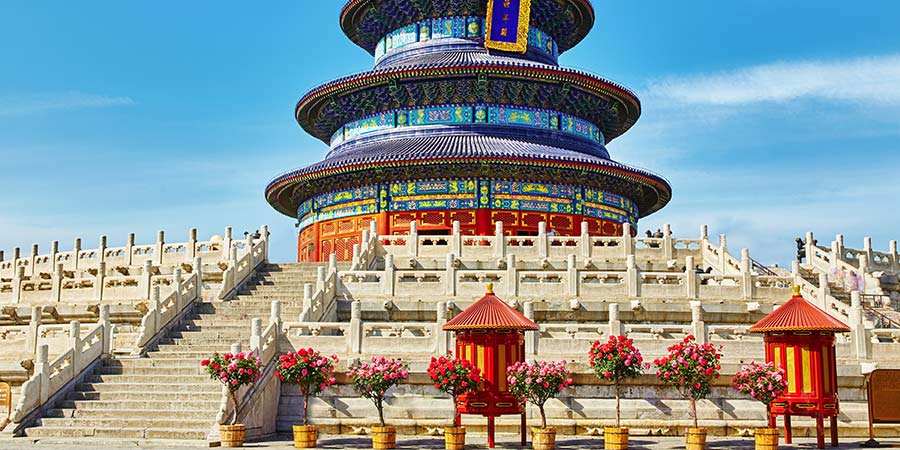 Meet your group and Tour Manager at the Novotel Peace Hotel in Bejing, the rest of your day is free to begin your investigations of this captivating city.
Day 2 - Tiananmen Square and the Forbidden City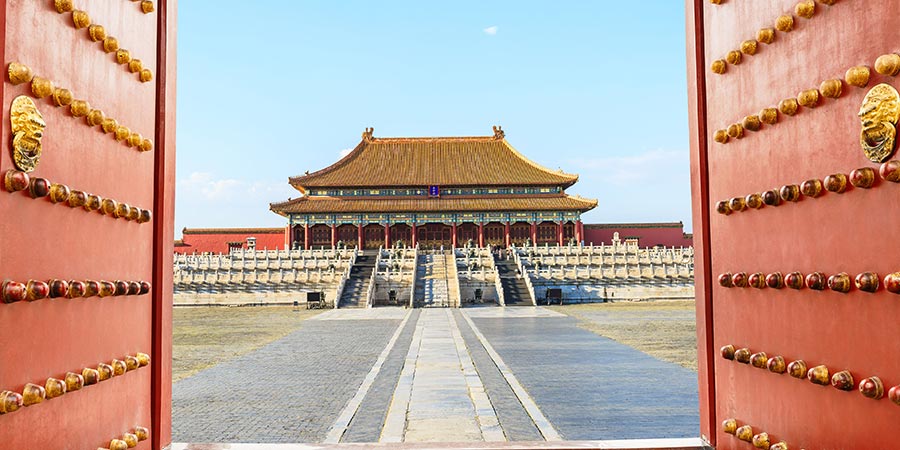 Today we discover the sights and sounds of China's vibrant capital. This morning, we visit the infamous Tiananmen Square, which, at over 4 million square feet, is the largest city square in the world. Stretched out across this space are several vivid reminders of China's political history, including an imposing portrait of Chairman Mao. We also take in the neighbouring Forbidden City, which is now a UNESCO World Heritage site.
Boasting almost 1,000 buildings, this magnificently restored complex - with its historic pagodas and traditional Chinese palace buildings - makes a dynamic contrast with the contemporary square.
Our final visit of the day is to the breathtaking Summer Palace.
Day 3 - The Great Wall of China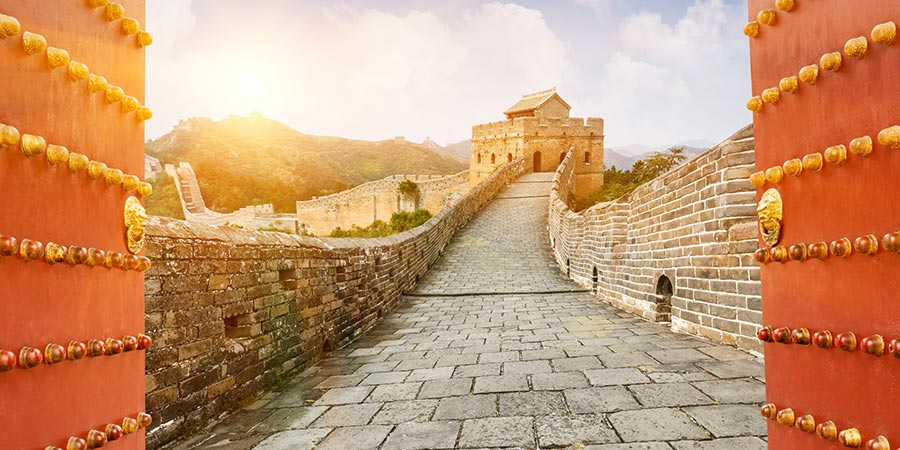 We visit the world-famous Great Wall of China. Listed as one of the modern Seven Wonders of the World, this masterpiece of Chinese workmanship stretches thousands of miles from the Gobi Desert to the Korean border - and is truly an awesome sight to behold. We visit the Mutianyu section, a beautifully preserved stretch which offers incredible views over the seemingly endless mountain scenery.
After ascending by chair lift, we have the opportunity to walk along the wall before returning to Beijing. Here we see the 'Water Cube' and the 'Bird's Nest', the main arenas used in the 2008 Olympic Games.
Tonight we enjoy a traditional Peking duck dinner together.
Days 4-5 - To Xi'an and the Terracotta Warriors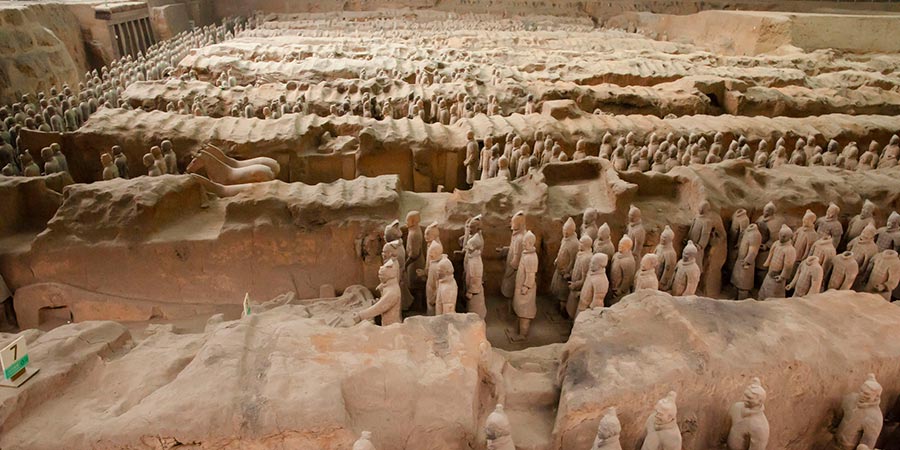 We begin our day with a visit to the Temple of Heaven, a beautiful edifice in central Beijing. In the afternoon we leave Beijing behind, and join the rail service to Xi'an. Our journey on the high-speed service takes us through the beautiful landscapes of rural China. In Xi'an we transfer to our hotel, the Grand Mercure Remnin Square, for two nights. On Day 5 we discover the famous Terracotta Warriors - one of the world's greatest archaeological finds. The 6,000 figures - some with horses or chariots, but all with unique features - were buried in 210 BC, yet only discovered 44 years ago.
The life-sized statues were built as part of an elaborate tomb of the Qin Emperor, believed to protect him in death just as his real army had in life. Built on an incredible scale, the soldiers - all grouped in rank order - are a breathtaking sight. Later we discover more of the walled city of Xi'an, taking in the Great Mosque, the city's lively bazaar and the Small Wild Goose Pagoda.
Dating back to the 8th century, the towering structure is a leading example of Tang Dynasty architecture. Tonight, there is a delicious and traditional dumpling banquet.
Days 6-7 - Chengdu & Giant Panda Breeding Research Institute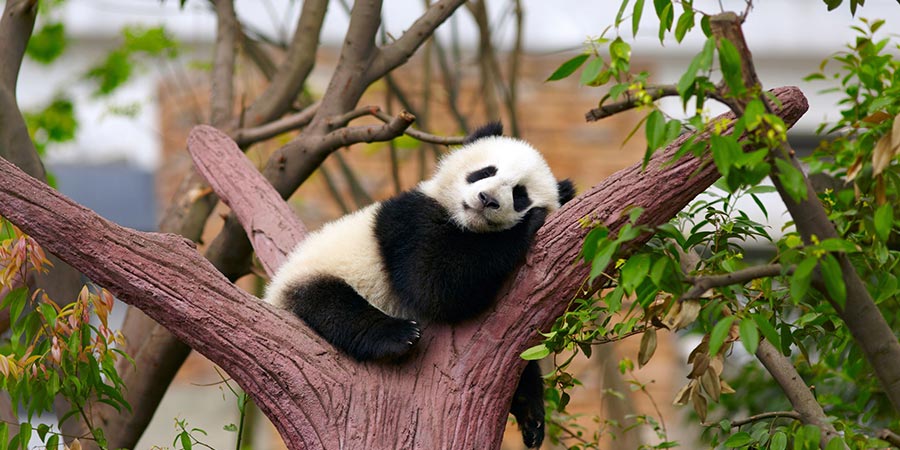 Today, we travel on the new high-speed rail service from Xi'an to Chengdu, where we spend two nights at the Tibet Hotel.
On Day 7 we visit the Giant Panda Breeding Research Institute, which is spread out over 200 acres and is now home to more than 100 of these magnificent creatures. The project allows us to see the giant panda, an enchanting and rare creature, at close quarters in a near-natural habitat setting. We then return to Chengdu. Here we see the Wenshu Monastery, one of China's finest Buddhist structures, as well as the historic teak buildings on Jinli Street.
Day 8 - Chengdu and the Yangtze River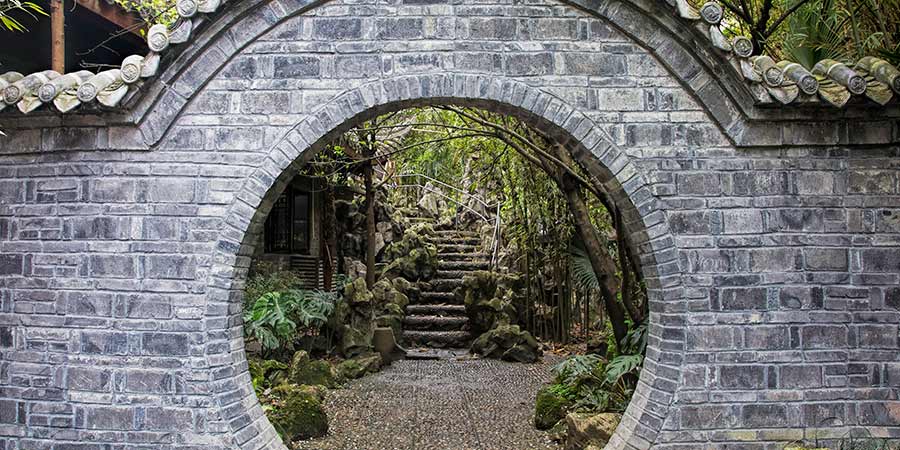 Head to Remnin Park this morning. Known in English as People's Park, the site is known as a Major Historical and Cultural Site of China. After, we enjoy a traditional aspect of China with a tasting in a local tea house.
Later we transfer to the station for the high-speed bullet train service to Chongqing, situated in the upper reaches of the Yangtze River. Here we board a local luxury 5-Star Century river ship for our three-night cruise along the Yangtze River and through the dramatic scenery of the Three Gorges.
Days 9-10 - The Yangtze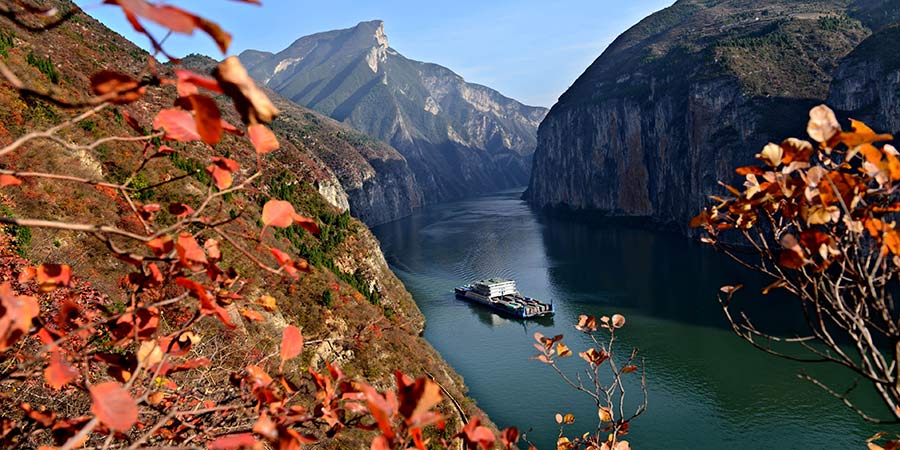 This morning enjoy the scenery as you cruise onwards. This afternoon we visit the stunning Shibaozhai Pagoda, rising 12 stories up a sheer cliff face. This evening, we sit down to enjoy the Captain's Banquet on board.
Our cruise continues on Day 10 with a shore excursion to Shennong Stream, a stunning beauty spot where the cliff sides soar steeply away from the nearly emerald waters of this beautiful stream.
Days 11-12 - To Wuhan and Shanghai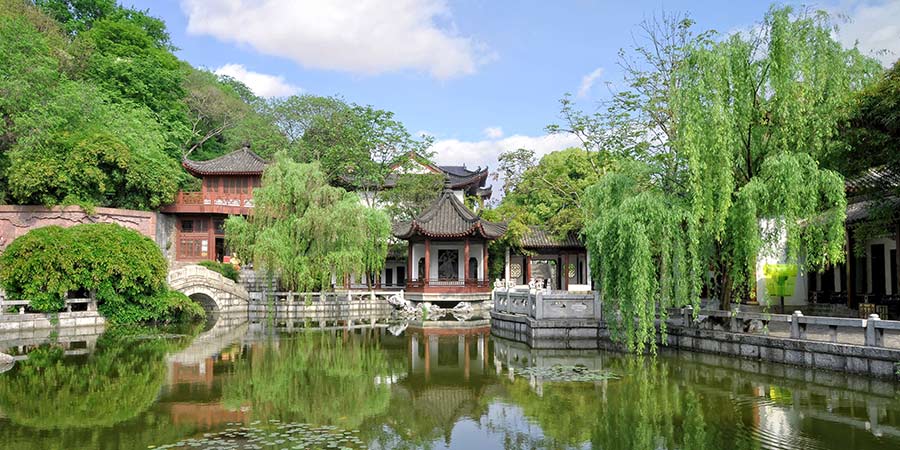 We disembark at Yichang today, before we visit the colossal Three Gorges Dam, which is now the world's largest hydro power project. After, we travel by highspeed train to Wuhan, for a night at the Marco Polo Hotel.
On Day 12 we visit Wuhan's distinctive Yellow Crane Tower, a stunning example of traditional Chinese architecture and the subject of many local legends, before transferring to the railway station for our eastward journey to Shanghai. We spend two nights at the Pullman Jing'an Hotel.
Days 13-14 - Shanghai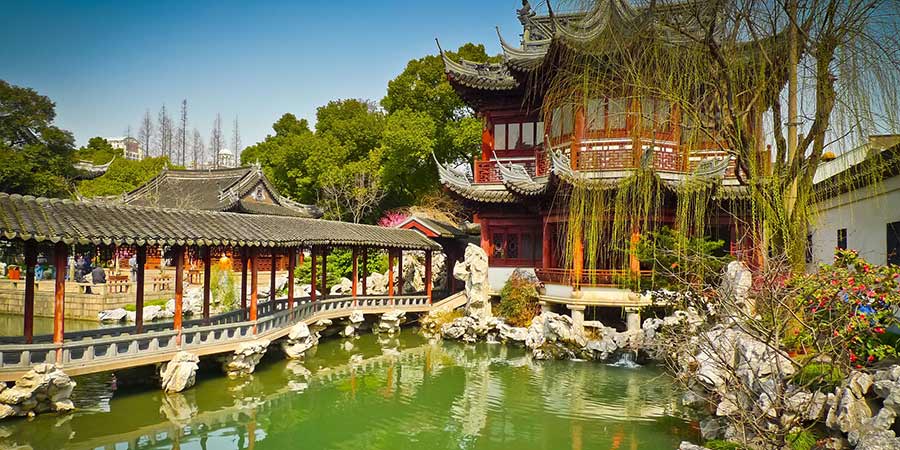 Today, we begin our explorations of Shanghai. We see the Yu Garden in Shanghai's historic core, where we enjoy a traditional tea ceremony, as well as the bazaar and the Jade Buddha Temple, ahead of visiting the beautiful French Concession and the Bund in the afternoon. This evening, we enjoy a farewell dinner at Xianqiangfang Restaurant, a restaurant renowned for its traditional cuisine. On Day 14, your tour concludes.
Please note
Please note that throughout your tour you will need to be able to transfer your own luggage on and off each train we travel on as porterage is not included.
Recommended Airports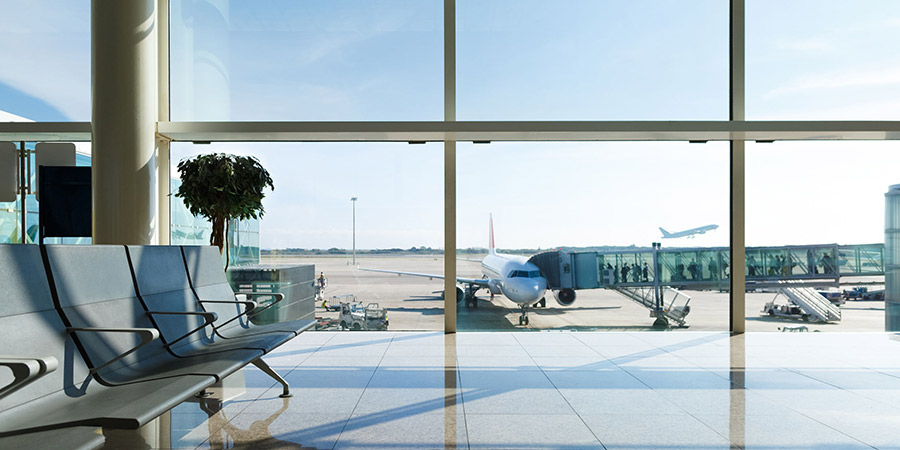 For this tour, we recommend arriving into Beijing Airport, which is approximately 15 miles from your first hotel. Our recommended departure airport is the Shanghai Airport, which is approximately 29 miles from your final hotel.
Visa Requirements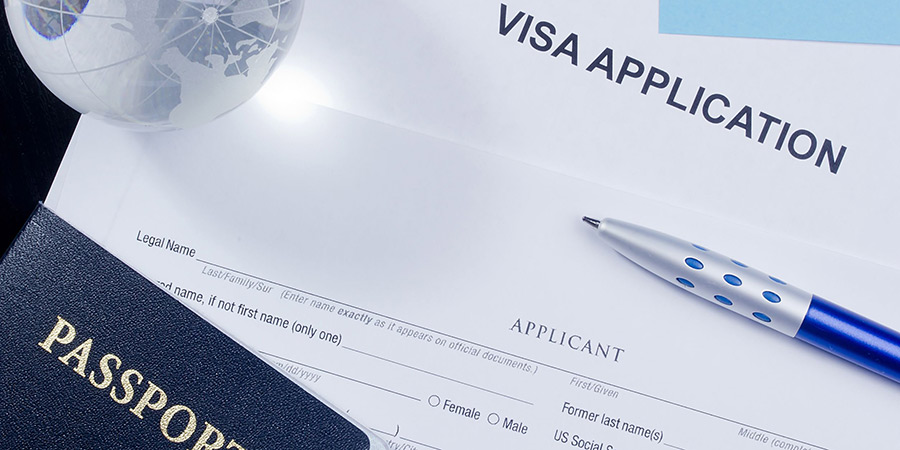 It is your responsibility to check and fulfil the passport, visa, health and immigration requirements applicable to your itinerary. We do not accept any responsibility if you cannot travel, or incur any other loss because you have not complied with any passport, visa, immigration requirements or health formalities. You agree to reimburse us in relation to any fines or other losses which we incur as a result of your failure to comply with any passport, visa, immigration requirements or health formalities.
Departure Dates
All prices are per person and assume full occupancy of the room.
Please always refer to the website for up-to-date prices and availability.
Trains
Chinese Railways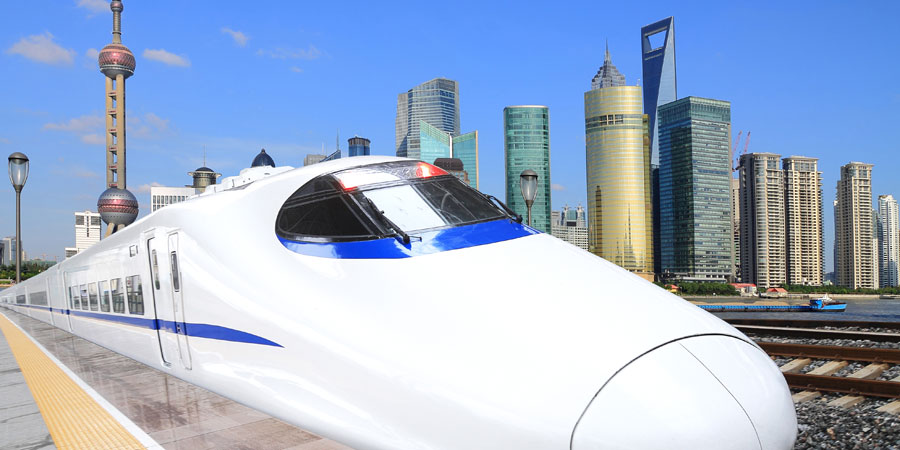 During this tour we travel by the Chinese rail network's modern high-speed trains. These efficient units with streamlined power cars are all air-conditioned, with well-furnished interiors in 'soft seat' class.
Hotels
Novotel Peace Hotel, Beijing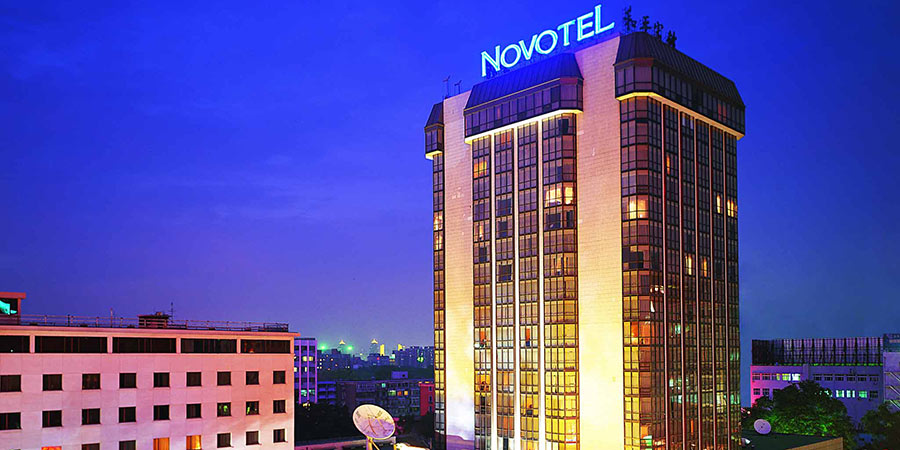 Ideally situated in the heart of Beijing, the 4-Star Novotel Peace Hotel is a short metro ride away from Tiananmen Square and the Forbidden City. Its facilities include a lobby bar serving alcoholic and non-alcoholic beverages as well as a selection of hot and cold snacks. There are two restaurants serving international and French cuisine, as well as an indoor swimming pool, sauna and fitness centre. Massage therapies are available (payable locally). The air-conditioned rooms feature facilities such as a telephone, television, hairdryer and complimentary Wi-Fi. A dry cleaning and ironing service is available at this hotel (payable locally).
Tibet Hotel, Chengdu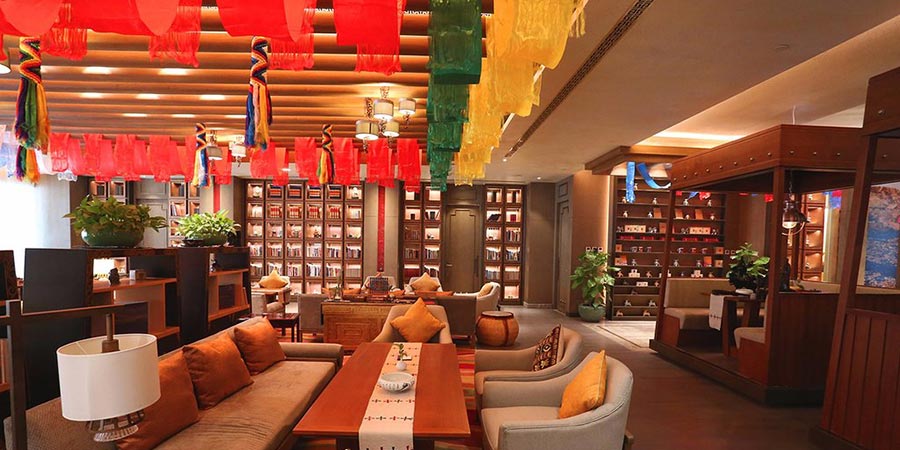 The 4-Star Tibet Hotel Chengdu is conveniently situated five minutes from the nearest railway station. The hotel was built in 1988 and boasts more than 25 years of history, accommodating guests with 276 well designed and comfortable rooms this hotel has plenty to offer, attractive on the outside as it is within. The hotel has two restaurants, laundry facilities, sauna, fitness room and a beauty salon amongst other excellent facilities on offer.
Pullman Shanghai Jing'an, Shanghai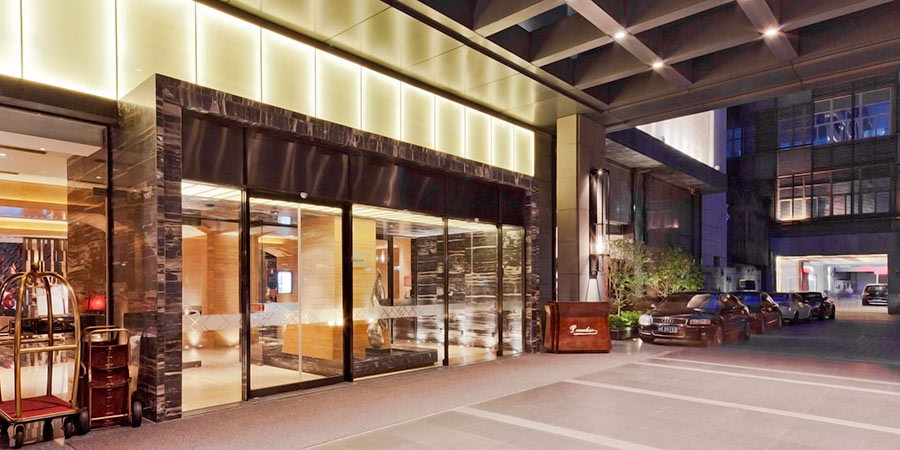 The Pullman Shanghai Jing'an (Formerly Grand Mercure Shanghai Central) is ideally situated in the heart of Shanghai, just minutes away from some of the city's attractions. The rest are all in easy reach from Shanghai's efficient Metro system, only a two minute walk away. The hotel boasts an impressive variety of both local, greater Chinese and international cuisine from its three restaurants, as well as a host of refreshing beverages from the bar. There is also a fitness and wellness centre, including a gym and sauna, and massages are available. All well-appointed rooms are en-suite and are equipped with air conditioning, desk, satellite television, telephone, safe and tea and coffee-making facilities. The hotel offers a laundry/dry cleaning service.
Pan Pacific Hotel, Suzhou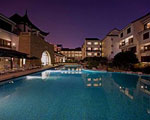 Flanked by a glorious backdrop of traditional gardens, the 5-Star Pan Pacific Hotel is set in the heart of Suzhou's Old Town. The hotel's facilities include a fitness centre and both indoor and outdoor swimming pools, as well as a spa offering a choice of beauty treatments. The rooms are air-conditioned and feature a telephone, television, hairdryer, safe, complimentary Wi-Fi, tea and coffee making facilities, and a minibar.
Marco Polo Hotel, Wuhan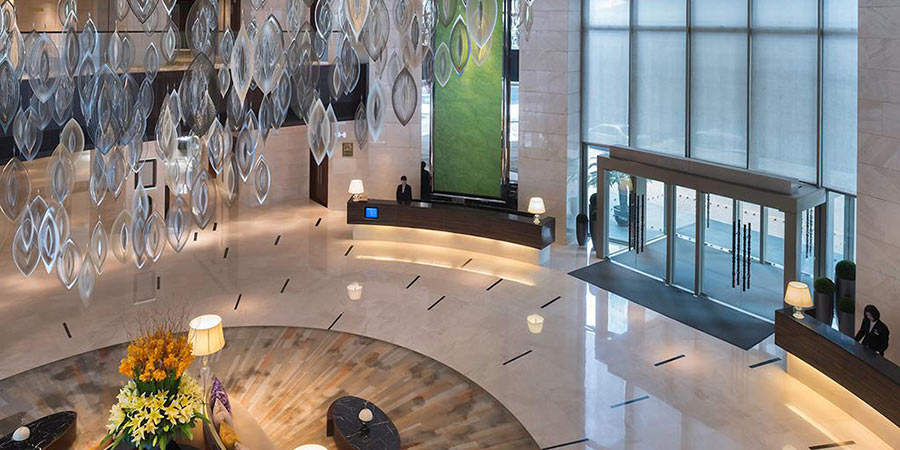 The grand 5-Star Marco Polo Hotel enjoys a superb location in Wuhan, overlooking the Yangtze River. It has an indoor pool, jacuzzi, fitness centre and a choice of restaurants offering a variety of cuisine. The rooms come equipped with facilities including internet access, a television, telephone, safe and tea & coffee making facilities.
Grand Mercure Renmin Square, Xian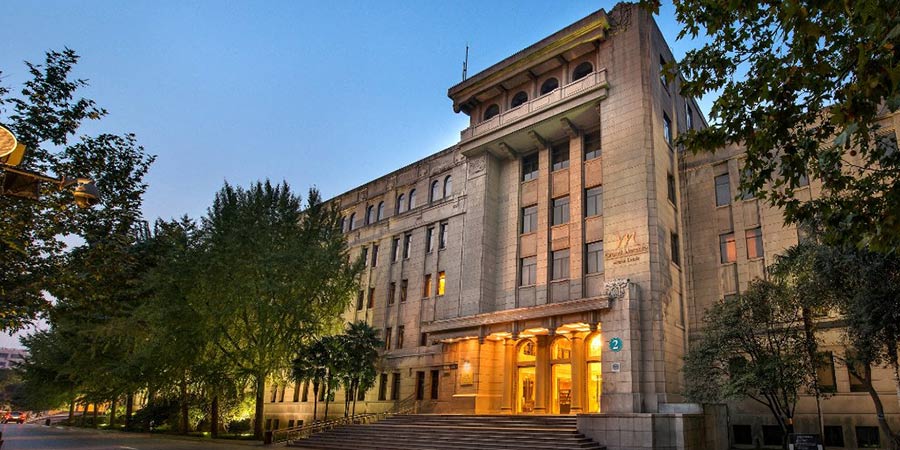 Set within the ancient walls of Xian, the 4-Star Superior Grand Mercure Renmin Square, Xian combines chic Chinese design with modern touches. Among the hotel's many facilities is a restaurant serving both Chinese and western cuisine, a bar and lounge, a fitness centre and a wellness centre offering massages. The rooms are air conditioned and come with a television, telephone, minibar, safe, Wi-Fi and tea & coffee making facilities. A laundry service is available at the hotel.
Ships
Century river cruise ship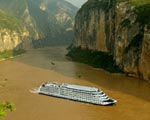 We enjoy our cruise on the Yangtze River on one of Century's fleet of river cruise ships. The ship used varies by departure date, but all are modern comfortable vessels, with state-of-the-art amenities and spacious public areas.

Along with the rest of the ship, the air-conditioned cabins are equipped with facilities to rival a 5-Star hotel. Each ship also boasts a restaurant serving fantastic cuisine - both traditional Chinese dishes and other international flavours.

As each ship carries a large crew (approximately one crew member to every two passengers), you can be assured of attentive service throughout your time on board.

Upgrades

We offer a selection of upgrades and 'add-ons' designed to help you make the most of your holiday - and make it even easier!

This page was printed from

www.greatrail.com/ca/tours/grand-tour-of-china/#CYG20

on 25 September 2020.

Call

01904 521 936

to discuss your holiday

© Copyright 2020. Great Rail Journeys