01904 521 936
Open 7 Days a Week
Discovering Japan
Explore the Land of the Rising Sun by rail
Ancient ceremonies meet 21st century technology in this astonishing country of contrasts. This fascinating tour goes a long way to interpret the mystery of Japan as we cross the country on high-speed bullet trains. Join us for 13 days as we explore the 'Land of the Rising Sun' by rail.
The itinerary for your journey
Tour highlights
Bullet Train rail travel
Tokyo and Hiroshima
Miyajima Island tour
Kyoto and a traditional Japanese dinner
Historic Nara
Takayama
Hida Folk Village & Matsumoto Castle
Mount Fuji and Hakone Park
Lake Ashi and Owakudani Springs
Day 1 - Tokyo
Meet your group and Tour Manager at the 4-Star Keio Plaza Hotel for your first night in Japan, where we enjoy a welcome dinner together this evening to celebrate the start of our adventure.
Day 2 - Exploring Tokyo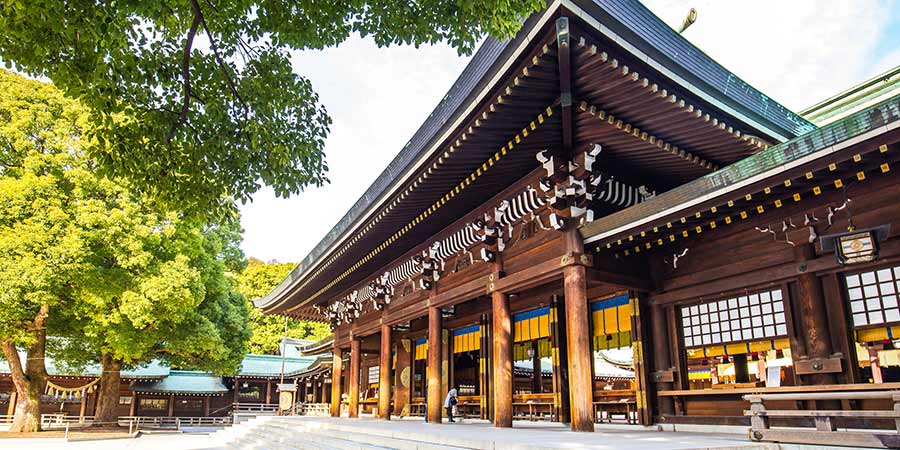 Today we take a full-day tour of Tokyo by coach, discovering the sights of this incredible city. Our guided tour includes a visit to the ancient Asakusa Kannon Temple and the Imperial Palace Plaza. Later we visit Nakajima no Ochaya, a tea house in the Hamarikyu Garden that dates back to 1704, where there is the opportunity to sample authentic Japanese tea and traditional sweets. We also spend time at the Edo Tokyo Museum*, where exhibits depict the fascinating history of Japan's capital during the peaceful Edo period. The last era of feudal rule in Japan, the Edo period spanned from 1603-1867, and is considered one of the most significant times in Japanese history.
*Due to the museum being closed on a Monday, some departures do not include Edo Museum, and visit Miraikan, The National Museum of Emerging Science and Innovation. Please call for more details.
Day 3 - To Hakone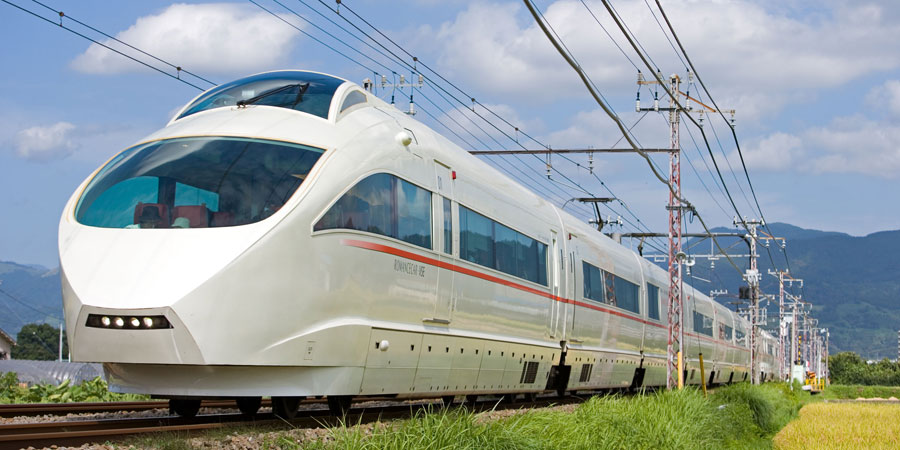 This morning, we enjoy a free morning in Tokyo before continuing to Hakone by train this afternoon, travelling in a 'Romance Car' (observation car) on the picturesque narrowgauge line. On arrival, we tour the spectacular Hakone National Park. Lying in the foothills of Mount Fuji, Hakone is a stunning area of lakes, forests and hot springs. We enjoy a short cruise on tranquil Lake Ashi, a former crater lake, and continue by coach to the sulphurous hot springs at Owakudani.
Day 4 - Mount Fuji and Matsumoto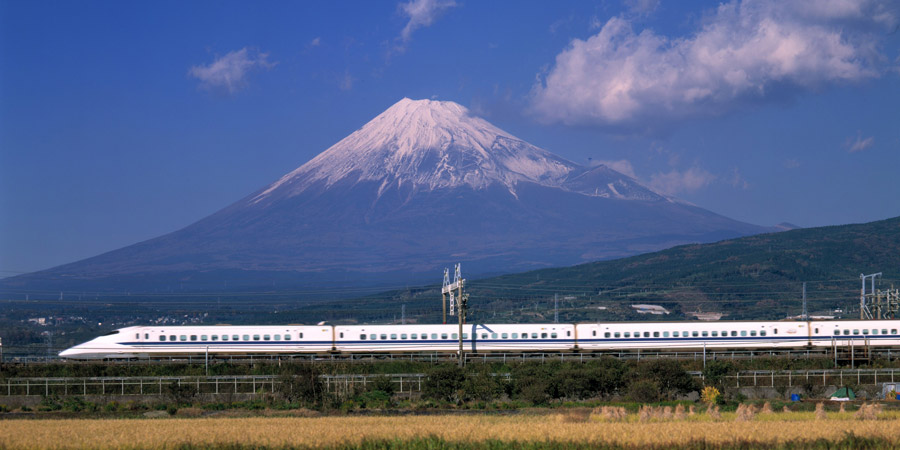 This morning we travel by coach to Mount Fuji, arguably Japan's most distinctive landmark. Driving along the foot of the famous mountain, we arrive at the Mount Fuji Visitor Centre to learn more about the snow-capped peak. Later we enjoy a visit to Matsumoto Castle, an impressive fortress completed in 1593. Built on a plain, this five-storey fortification is a celebrated National Treasure of Japan. We then overnight in Matsumoto.
Day 5 - To Takayama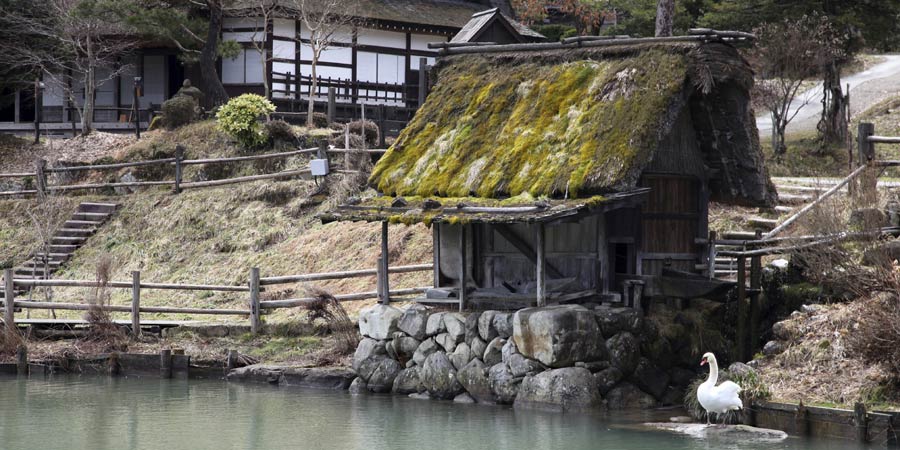 Our tour continues by coach today, as we travel to Takayama. Set deep in the mountains, Takayama is a fascinating town of narrow streets and wooden houses, which appear almost untouched by time. On arrival, we enjoy a walking tour of the fascinating city, taking in Kami Sannomachi Street and Jinya Old House
After our tour, we take an excursion to the nearby Hida Folk Village, an open air museum of rustic farm dwellings depicting the traditional architectural styles found in the mountains. Set on a hillside overlooking the idyllic Takayama Valley, some of the buildings in the picturesque village date back 500 years.
After exploring here, we return to Takayama, where we spend the night at the Hotel Associa Takayama.
Day 6 - To Hiroshima
This morning, we visit Miyagawa morning market. This afternoon, we enjoy a journey on the Hida Train to Nagoya, continuing onwards by bullet train to Hiroshima. Having seen devastation in World War II, Hiroshima is now a symbol of peace.
Day 7 - Miyajima Island
Today we travel by tram and boat to Miyajima Island, where we leave modern life behind in the tranquility of the wooded island. During our time on the island we enjoy a walking tour, which includes a visit to the beautiful Itsukushima Shrine. Your afternoon is free in Hiroshima.
Days 8-9 - Hiroshima to Kyoto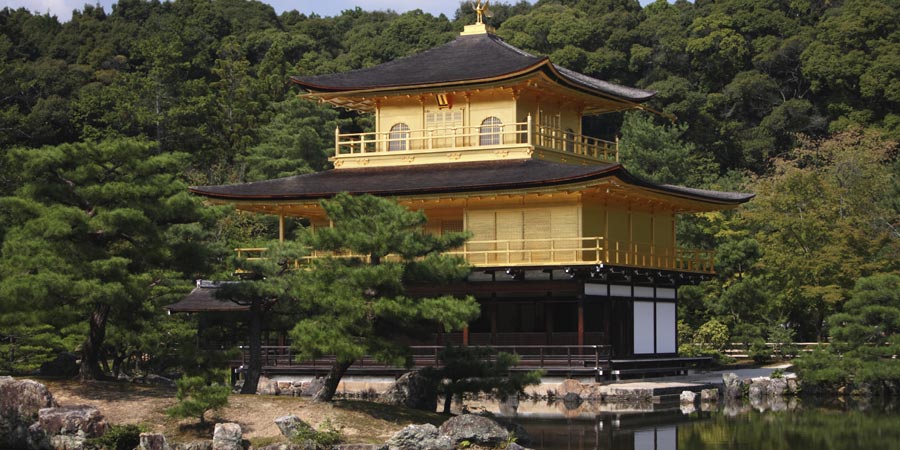 This morning we visit the World Peace Memorial Park and the A-Bomb Dome Museum, both poignant reminders of the destruction levied here in 1945. We also listen to a talk from a Hiroshima survivor or successor. Later we travel to Kyoto which was the Japanese capital for more than a thousand years and is a living museum of the country's artistic heritage. Afterwards, we take a walking tour of the Gion. Later we enjoy a dinner in Pontocho Alley, a lantern-lit street lined with traditional wooden buildings. Famed for its archaic atmosphere, this traffic-free alleyway is one of the few places in modern Japan where you may catch a glimpse of a real-life Geisha.
A morning of sightseeing on Day 9 takes us to the Kinkakuji Temple, Nijo Castle and the Kiyomizu Temple. In the afternoon we enjoy a traditional tea ceremony in a thatched farmhouse set amongst formal gardens.
Day 10 - Historic Nara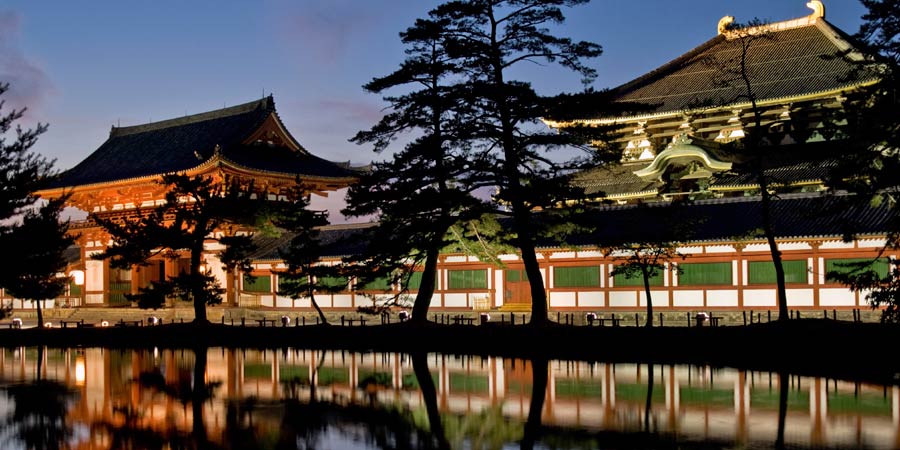 We visit Nara today, another former capital and a short train ride away from Kyoto. Nara is an attractive, compact city of narrow streets set against a backdrop of wooded hills. Here we enjoy a walking tour, taking in the beautiful Todai-ji Temple, the largest wooden building in the world and its Great Buddha, Kasuga Shrine and the Deer Park.
Later we enjoy a dinner in Pontocho Alley, a lantern-lit street lined with traditional wooden buildings. Famed for its archaic atmosphere, this traffic-free alleyway is one of the few places in modern Japan where you may catch a glimpse of a real-life Geisha.
Day 11 - Osaka
We travel by coach to Osaka today, a futuristic city, which we are introduced to on a guided tour. We visit the observatory in the iconic Umeda Sky Building, where we enjoy panoramic views over Osaka and its castle, ahead of a farewell dinner tonight.
Day 12 - Homeward bound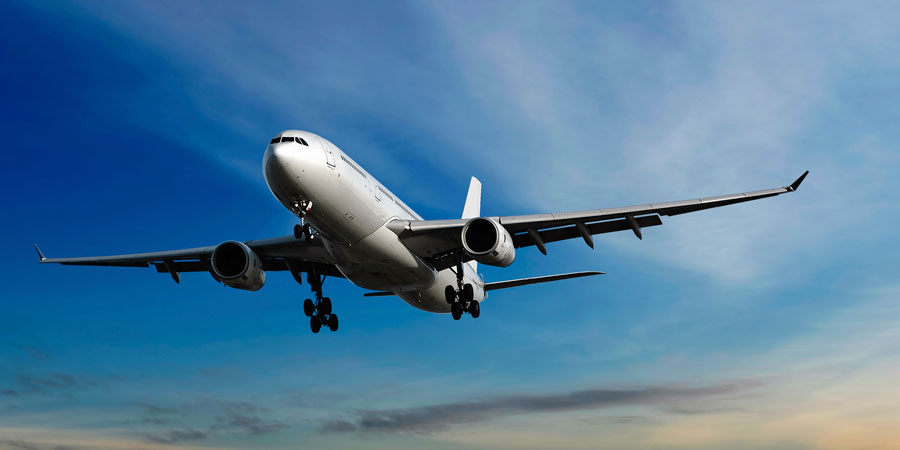 Leave Osaka this morning, as you make your way home.
Please note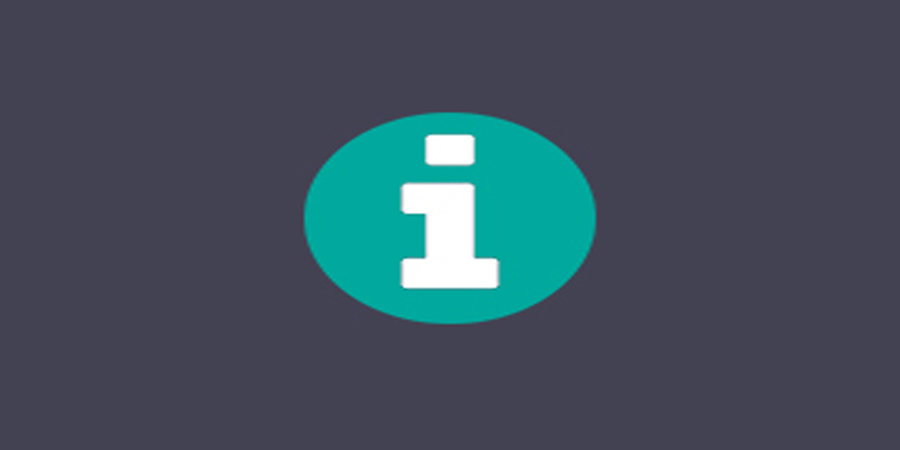 Please note that while every departure of this tour will feature the same excursions, the order may differ from that shown above.
Recommended Airports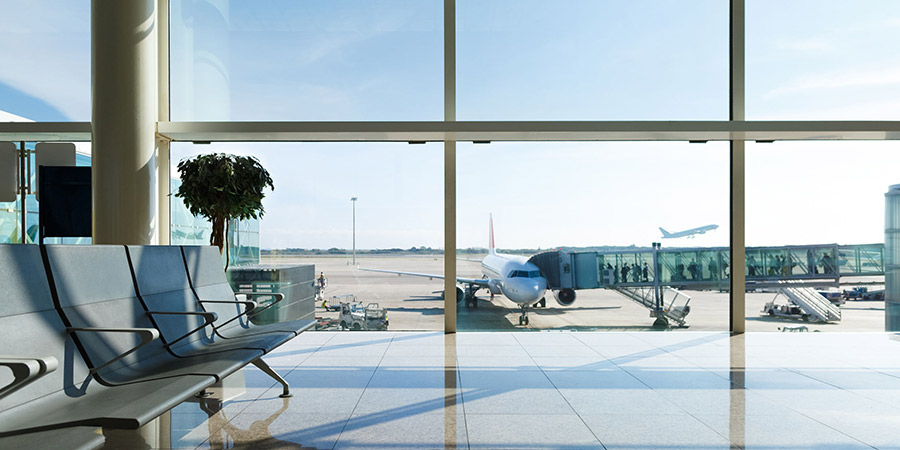 For this tour, we recommend arriving into Tokyo Haneda Airport or Narita Airport, which are approximately 6/42 miles from your first hotel. Our recommended departure airport is the Osaka Airport, which is approximately 31 miles from your final hotel.
Visa Requirements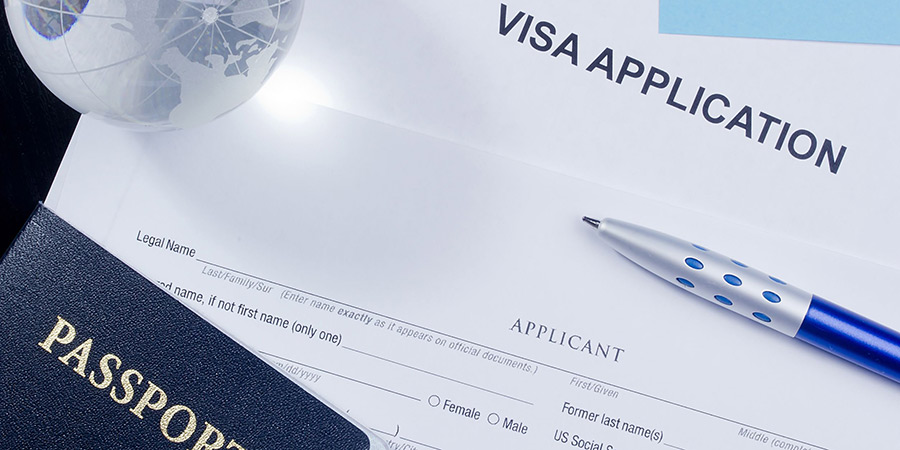 It is your responsibility to check and fulfil the passport, visa, health and immigration requirements applicable to your itinerary. We do not accept any responsibility if you cannot travel, or incur any other loss because you have not complied with any passport, visa, immigration requirements or health formalities. You agree to reimburse us in relation to any fines or other losses which we incur as a result of your failure to comply with any passport, visa, immigration requirements or health formalities.
Departure Dates
All prices are per person and assume full occupancy of the room.
Please always refer to the website for up-to-date prices and availability.
Trains
Bullet Trains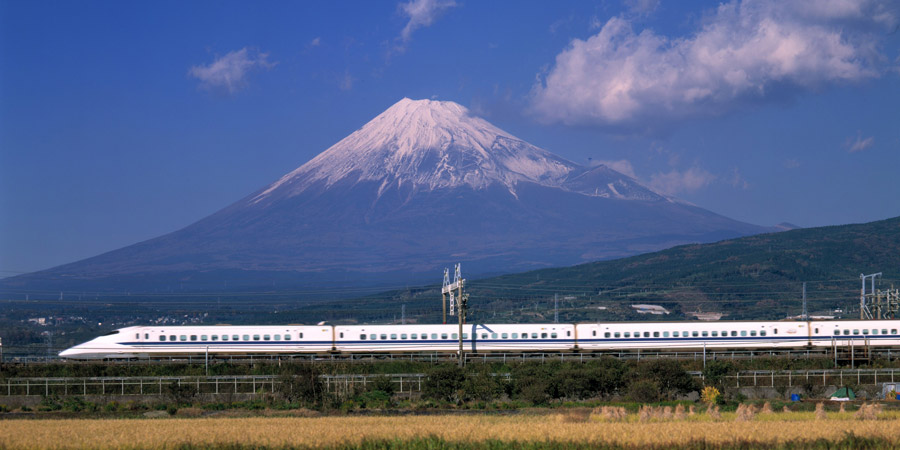 Shinkansen refers to the dedicated high-speed Japanese rail network that provides a link to most major cities on the islands of Honshu and Kyushu. The name 'Shinkansen' is also used to refer to the trains that run on the network - which are perhaps better known as 'Bullet Trains'. Renowned for their punctuality, comfort and safety, the trains are frequent and fast, regularly running at speeds of up to 186mph (300km/h). The trains offer comfortable reclining seats and large windows and there are usually refreshment trolleys selling snacks and beverages.
Hotels
Hakone Hotel, Hakone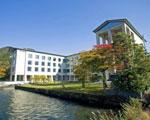 Also known as the Fujiya Hotel Lake View Annex, the 4-Star Hakone Hotel in Hakone enjoys a superb location on the shores of Lake Ashi and offers fantastic views of Mount Fuji. The hotel has two restaurants: a Teppenyaki restaurant and Il Miraggio, which offers French cuisine. there is also a lakeview lounge and a bar, as well as gardens on the lake shore, a souvenir shop and a hot spring bath. The air conditioned rooms come with a telephone, television, internet connection, hot water jugs, a Japanese tea set, fridge and a hairdryer.
Hotel Granvia Hiroshima, Hiroshima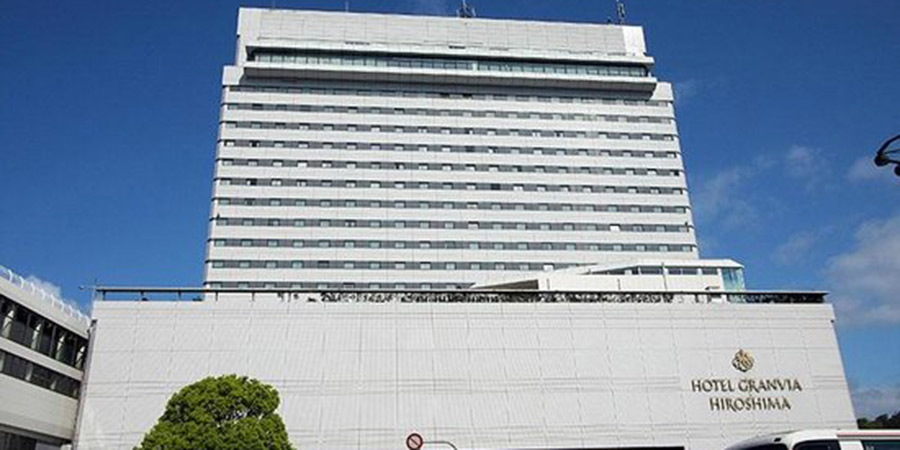 The lovely Hotel Granvia Hiroshima is our hotel whilst in Hiroshima. This hotel is located close to JR Hiroshima Train Station, and is a perfect base from which to conduct our explorations whilst here. In the hotel, there is a sky restaurant on the 21st floor, which offers wonderful views across the city. There is also a steak house, Japanese and Chinese restaurants, a lobby lounge, and a karaoke bar. The well-appointed rooms contain fantastic amenities, such as a television, air-conditioning, a minibar, and complimentary Wi-Fi.
Kyoto Tokyu Hotel, Kyoto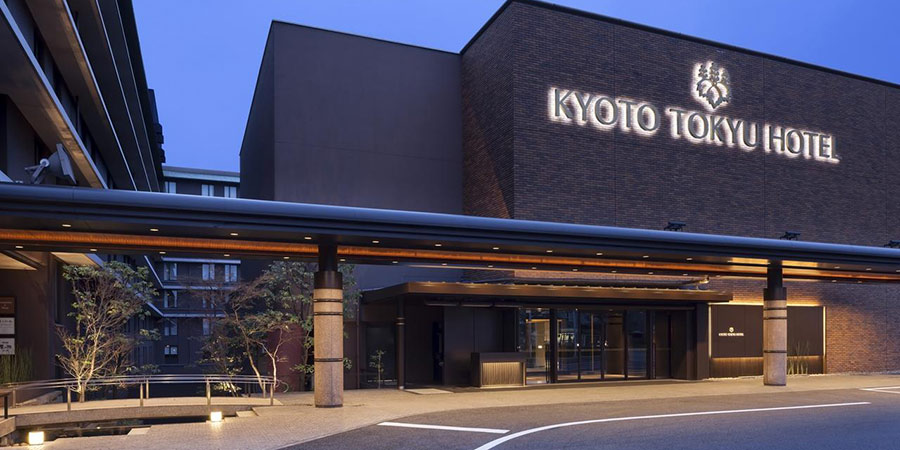 Our hotel in Kyoto is the 3-Star Kyoto Tokyu Hotel. Located within walking distance of many of the beautiful Buddhist temples that dot the city. The rooms are minimalist yet comfortable, and come well equipped with tea making facilities, complimentary Wi-Fi, and complimentary toiletries. The hotel itself boasts amenities such as a gym, a spa, a beauty salon, and a currency exchange machine.
Hotel Buena Vista, Matsumoto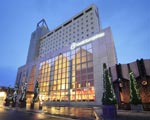 Set in the heart of Matsumoto, the 4-Star Hotel Buena Vista boasts a broad range of eateries, featuring Japanese, Chinese and French cuisine, plus a cafe, bar and a bakery. Rooms come equipped with a telephone, television and other facilities typical of a Japanese hotel of this standard.
Sheraton Miyako Hotel, Osaka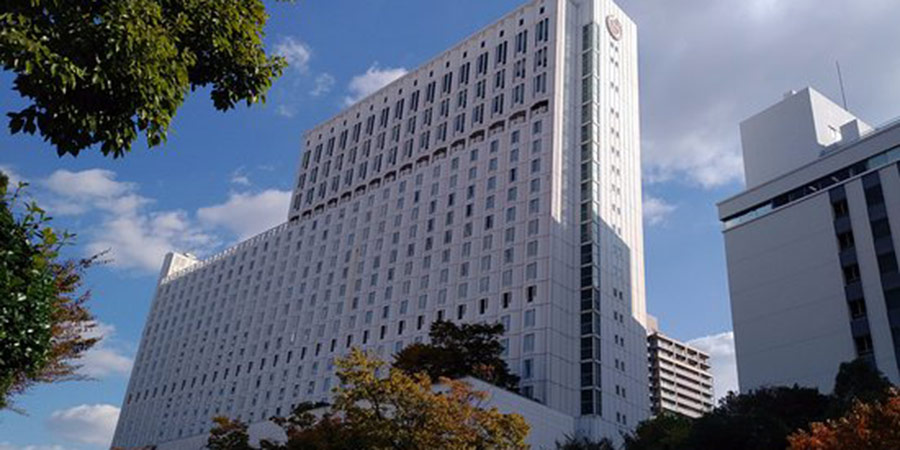 The 4-Star Sheraton Miyako Hotel is our hotel whilst in Osaka. Located right next to some excellent public transport links, taking us all over this incredible city, this is a wonderful base from which to explore. Decorated in elegant and neutral colours, this hotel is a fascinating mixture of traditional and modern. The rooms are comfortable, and come with a television, a minibar, tea making facilities, air-conditioning, and an en-suite bathroom. The four restaurants offer a variety of cuisines, and there is also a bar and a café. As well as dining, there is also a health club on site, and a flower shop and beauty salon.
Hotel Associa Takayama, Takayama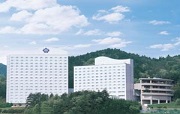 The 4-Star Hotel Associa Takayama is our base whilst in Takayama. Located at the edge of a beautiful and verdant forest, this hotel boasts of some fantastic amenities, including a restaurant, serving a plethora of delectable Japanese food, a lounge, and a bar, perfect for relaxing in after a long day of exploration. Other leisure facilities include a tennis court (payable locally) and a karaoke room. All of the guest rooms have spectacular views of the surrounding area, and come well equipped with an en-suite bathroom, a sitting area, tea & coffee-making facilities and a television.
Keio Plaza Hotel, Tokyo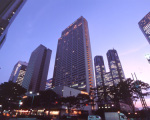 The 4-Star Keio Plaza Hotel in Tokyo is located close to Shinjuku railway station and is ideally placed for exploring the city. The hotel has a wide range of restaurants serving Japanese, Chinese, Korean and European cuisine, as well as a coffee shop, cocktail and tea lounge, and two bars including the Sky Bar, which offers magnificent views over Tokyo from the 45th floor. There is a drugstore, boutiques, beauty salon (payable locally) and guests have complimentary use of the hotel's outdoor pool (seasonal) and gym. The contemporary western-style rooms are equipped with air conditioning, television, tea and coffee making facilities, minibar, hairdryer and a safe and most offer excellent views over the city.
What's included
An escorted experience and travel during your tour
The services of a professional UK Tour Manager from start to finish
All rail, coach and ferry travel throughout your tour
Comfortable accommodation in your destination
11 nights' hotel accommodation
Delicious meals included
15 meals including 11 breakfasts and 4 dinners, including a welcome dinner in Tokyo, a dinner of contemporary Japanese cuisine in Pontocho Alley, and a farewell dinner in Osaka
Exciting excursions and free time to explore
Explore Japan by bullet train
Full-day guided tour of Tokyo
Excursions to Mount Fuji and Matsumoto Castle
Visit to the Hida Folk Village and a tour of Takayama
Cruise to Miyajima Island to see the Itsukushima Shrine
Visit to the A-Bomb Dome Museum and a talk from a Hiroshima survivor or successor
Guided tours of Hiroshima, Hakone, Osaka, Nara and Kyoto
A traditional tea ceremony
Not Included
Flights and airport transfers
Upgrades

We offer a selection of upgrades and 'add-ons' designed to help you make the most of your holiday - and make it even easier!

This page was printed from

www.greatrail.com/ca/tours/discovering-japan/#JAG19

on 19 October 2019.

Call

01904 521 936

to discuss your holiday

© Copyright 2019. Great Rail Journeys