01904 734 356
Open 7 Days a Week
Douro Cruise on the Spirit of Chartwell
Discover the unique culture of the golden Douro
Iconic port wine, enigmatic cities and Portuguese charm, all on a ship used by Her Majesty the Queen, makes this cruise one to remember. Discover the unique culture of the golden Douro river on board the exclusively chartered Spirit of Chartwell as you visit quintas, explore villas and sample Portuguese delicacies.
The itinerary for your journey
Tour highlights
The Spirit of Chartwell
Lisbon
Sintra
Porto
Lamego
Castelo Rodrigo
Salamanca
Casa de Mateus
Quinta da Aveleda
Day 1-2 - Lisbon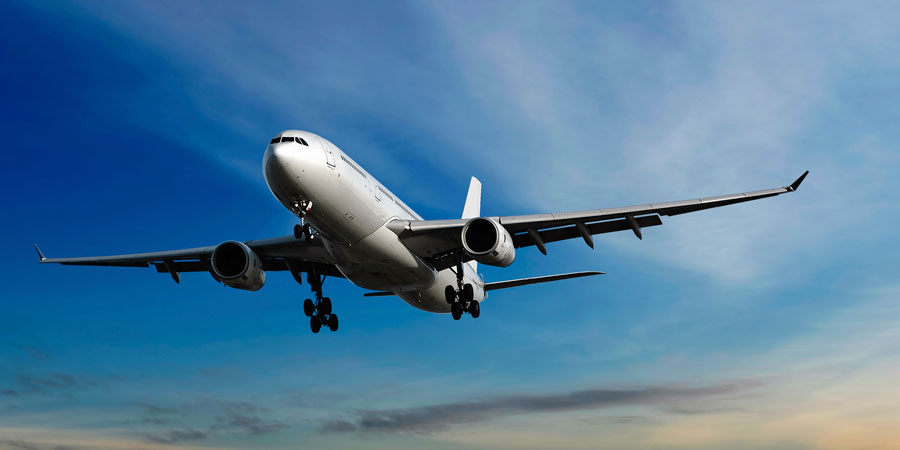 Meet your group and Tour Manager at the 5-Star ALtis Avenida Hotel in Lisbon. We enjoy a guided tour of this exceptional European city on Day 2 as we visit the many attractions including the cathedral and the natural harbour, Belem. Our tour finishes at the wonderful Pasteis de Belem café where we sample some local delicacies.
Day 3 - To Sintra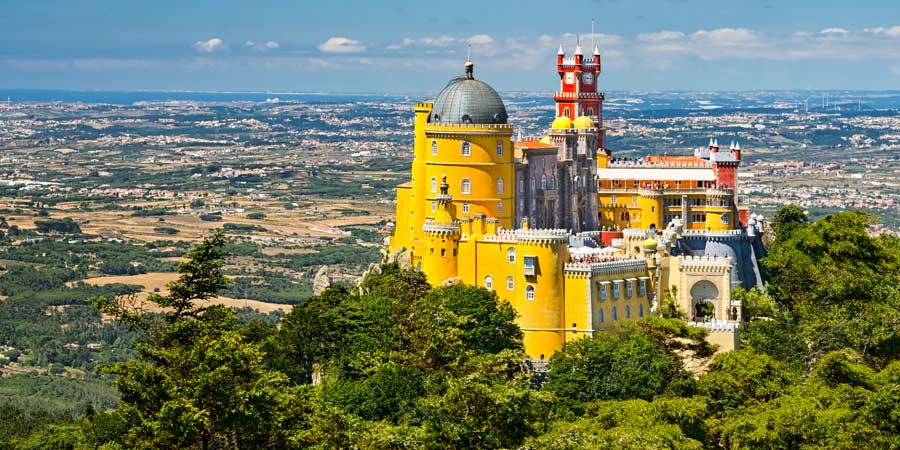 Our excursion today takes us to the charming village of Sintra. Used as a retreat by various royals and aristocrats, Sintra is made up by a variety of different castles and palaces, painted in a myriad of pale colors. Arguably the centerpiece of all these is the instantly recognizable Pena Palace, with its honey colored tower and impressive palace walls. Walking the streets is simply a delight, with another fascinating building on every corner. We enjoy a day at leisure here before returning to Porto later in the afternoon.
Days 4-5 - To Porto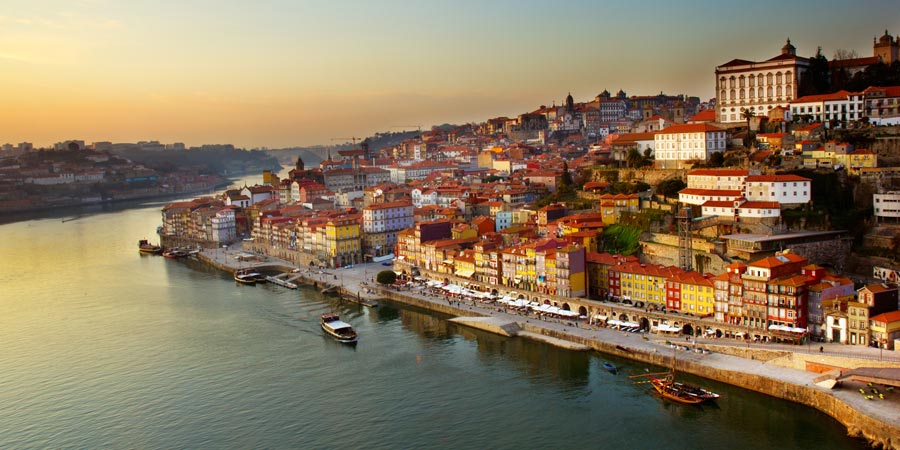 Today we travel by rail to Porto. On arrival into this classic Portuguese city, transfer to the dock where you board your ship, the exquisite Spirit of Chartwell. After settling in to your elegant cabin, enjoy an exotic cocktail while the captain and his crew welcome you aboard as the upper deck is bathed in the golden glow of the Portuguese sunset.
Shortly afterwards, take a coach into the city where you enjoy dinner with your fellow passengers at Vinum, a restaurant owned and operated by Graham's Port. Here you enjoy a tasting of Graham's famous 6 Grapes Port. This wonderful full-bodied port has earned many admirers throughout the years - none more loyal than Prime Minister and wine connoisseur Sir Winston Churchill, for whom 6 Grapes Port was a personal favourite.
Day 5 begins with a city tour of Porto. Enjoy the sights of this charming city including the city bridge, the manors of the Foz district and the cathedral with its commanding views from the top of the Penaventosa Hill. The Spirit of Chartwell sets sail in the afternoon, on its way to Entre-os-Rios.
Day 6 - Lamego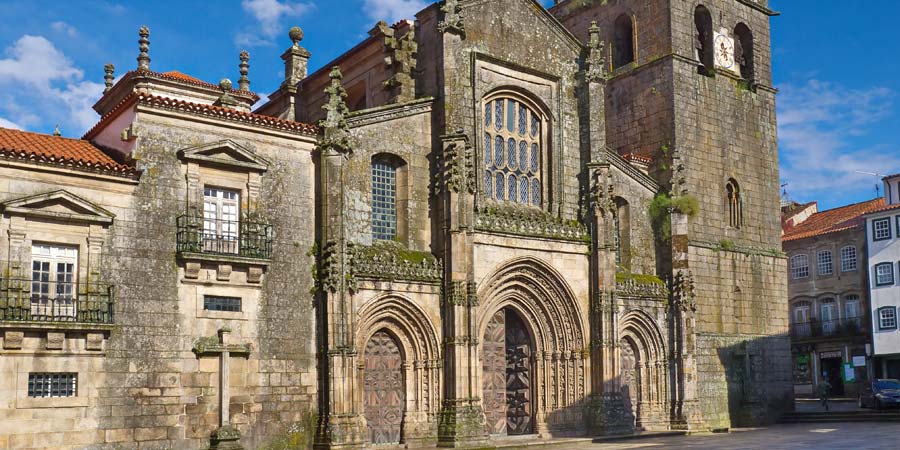 Today, your ship docks at Regua. This morning, you are given a culinary demonstration introducing you to the gastronomic traditions of this part of the world. In the afternoon, you pay a visit to Lamego, a picturesque village near the banks of the Douro where you take a guided tour. The Cathedral is the centrepoint of Lamego, a remarkable example of Baroque architecture.
Arguably more impressive however, are 700 steps which lead up to its doors, decorated as they are in cheerful white and blue tiles. Enjoy dinner at a local wine estate later.
Day 7-8 - Castelo Rodrigo and Salamanca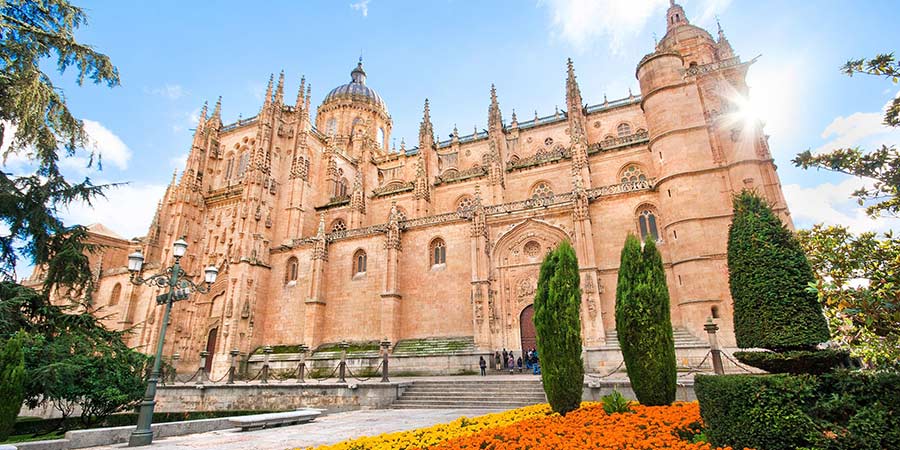 Barca d'Alva is today's docking point and from here, you take an excursion to Castelo Rodrigo. A fascinating medieval town, hidden in the hills, Castelo Rodrigo has seen a variety of different peoples and civilisations come and go. Enjoy a historical tour here. Later, you take dinner with the Captain at the Captain's Dinner before a Portuguese Music Show which features a delightful performance of folk music.
Your excursion on Day 8 sees you venture from Portugal into neighbouring Spain by coach, where you visit the magnificent city of Salamanca. This honey-coloured city is home to some stunning buildings and architecture, both of which you discover on your tour here. We see the oldest university in Spain, the decorous House of Shells and the grand Plaza Mayor.
Day 9 - Casa de Mateus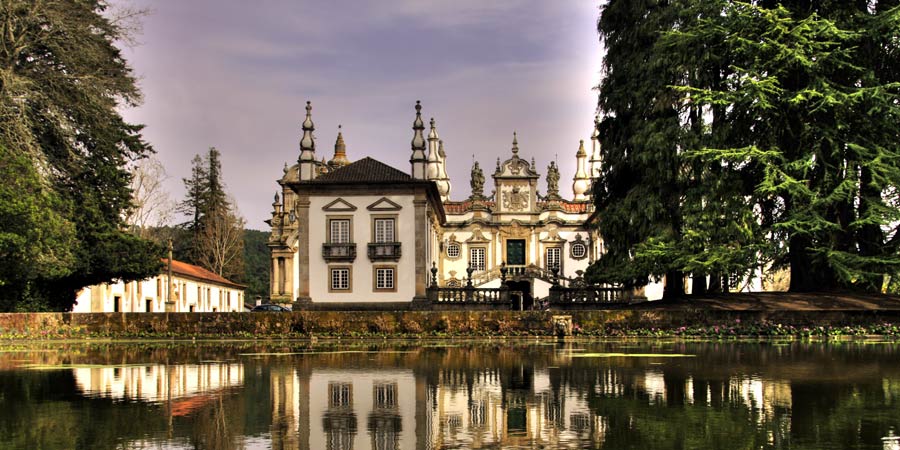 The Spirit of Chartwell departs Barca d'Alva today, sailing back to Regua. On the way, you may wish to attend a lecture on Portugal in modern times. On arrival in Regua, you pay a visit to the Vila Real and the Casa de Mateus by coach. This romantic villa was owned by the Count of Vila Real, and features a chapel and gracefully manicured gardens.
Day 10 - Quinta da Aveleda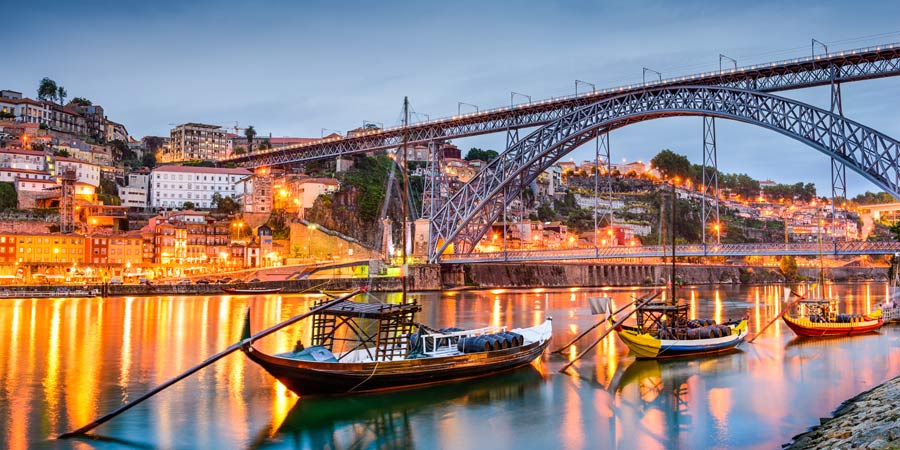 Sail today to Entre-os-Rios this morning for your excursion to Quinta da Aveleda. One of the notable wine estates which sit near the banks of the Douro, the Quinta da Aveleda belongs to the Guedes family who have been in operation since the mid-19th century. Tonight, the Spirit of Chartwell returns to Porto and it is here where you are treated to a farewell sunset cruise across the harbour.
Day 11 - Return home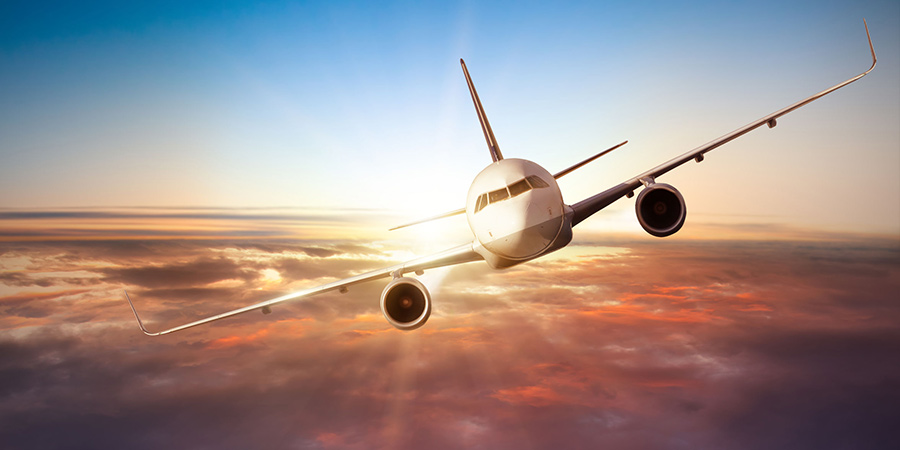 Say farewell to your ship today and disembark the Spirit of Chartwell in Porto where your tour comes to an end - perhaps spend a little more time exploring this remarkable city before you depart.
Recommended Airport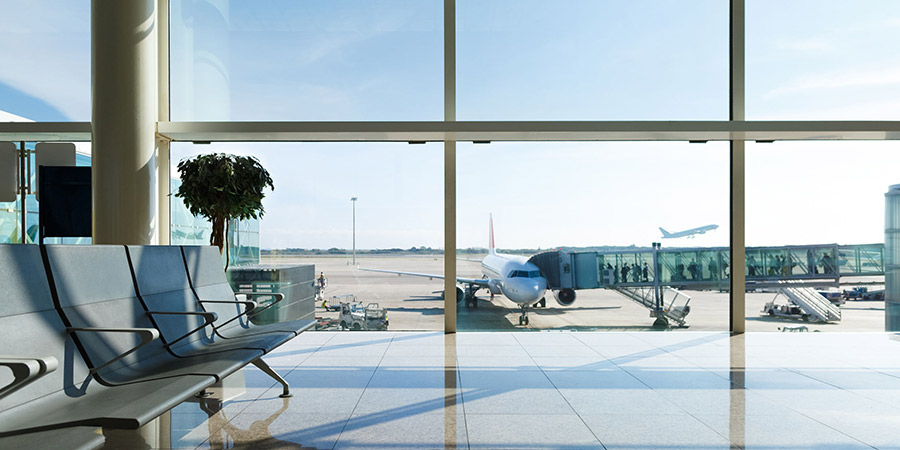 We recommend that for this tour you arrange flights to Lisbon Airport, which is approximately 5 miles from your base in Lisbon. For this tour, we recommend departing from Porto Airport, which is approximately 15 miles from your end point.
Visa Requirements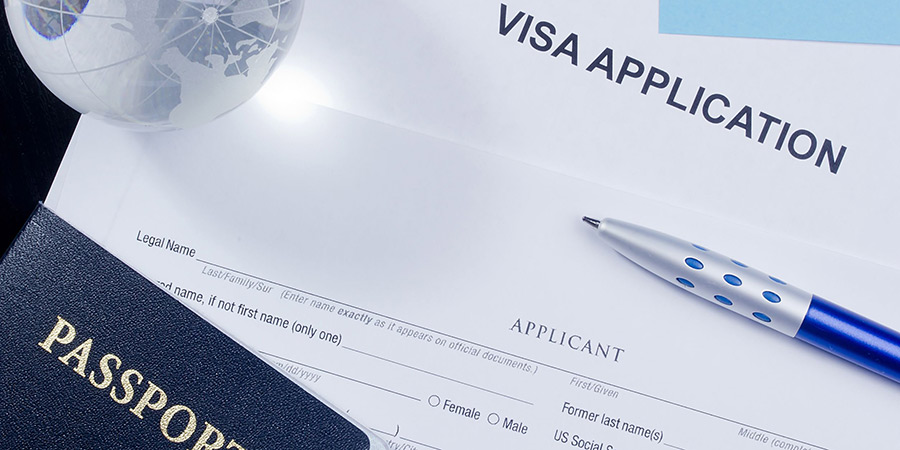 It is your responsibility to check and fulfil the passport, visa, health and immigration requirements applicable to your itinerary. We do not accept any responsibility if you cannot travel, or incur any other loss because you have not complied with any passport, visa, immigration requirements or health formalities. You agree to reimburse us in relation to any fines or other losses which we incur as a result of your failure to comply with any passport, visa, immigration requirements or health formalities.
Departure Dates
All prices are per person and assume full occupancy of the room.
Please always refer to the website for up-to-date prices and availability.
Trains
Hotels
Altis Avenida Hotel, Lisbon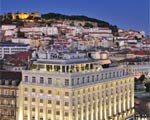 The glamorous 5-Star Altis Avenida Hotel is perfectly located in central Lisbon. The boutique style hotel offers a rooftop restaurant and bar which enjoy sweeping views of Lisbon. All rooms are air conditioned with television, safe, minibar, telephone, blackout blinds and Wi-Fi.
Ships
Spirit of Chartwell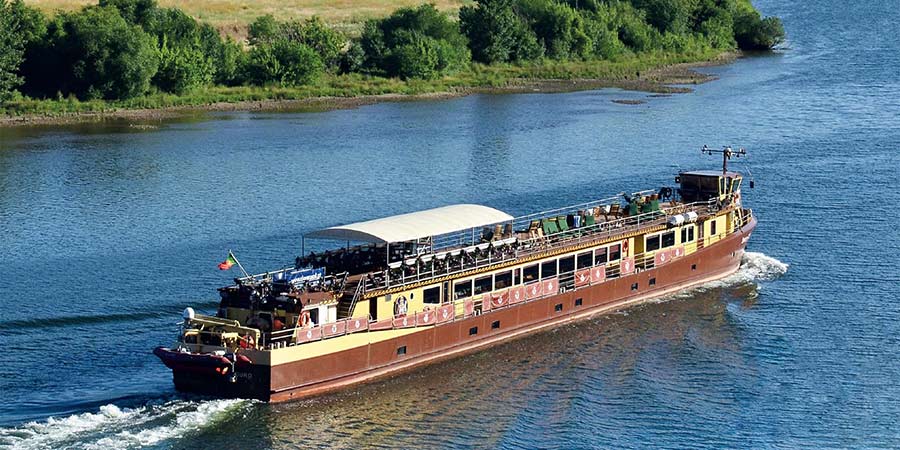 The Spirit of Chartwell boasts the sumptuousness of a classic luxury yacht. Designed to evoke the timeless grandeur of the 1929 Côte d'Azur Pullman railway carriage, the deluxe river vessel has been built to the very highest standard.
What's included
An escorted experience and travel during your tour
The services of a professional Tour Manager from the UK until you board your ship
A small group with a maximum of 30 passengers
Comfortable accommodation in your destination
3 nights' accommodation at the 5-Star Altis Avenida in Lisbon
7-night cruise on board the exclusive Spirit of Chartwell
Friendly small group setting with a maximum of 30 passengers
Delicious meals included
25 meals including 10 breakfasts, 6 lunches and 9 dinners, including the Captain's Dinner with live music, a dinner at Graham's Port Vinum restaurant and a Portuguese barbecue
Exciting excursions and free time to explore
On board vintage port wine celebration
Guided tour of Lamego
Excursion to Castelo Rodrigo with a guided tour
City tour of Salamanca
Visit to the Casa de Mateus villa
Excursion to Quinta da Aveleda with lunch
Sunset harbour cruise in Porto
Dinner at the Vinum restaurant with a tasting of Graham's 6 Grapes Port, the favourite port of former British Prime Minister Sir Winston Churchill
City tour of Porto
Not Included
Flights and Airport transfers
This tour may be suitable for reduced mobility passengers, please call for further information.

Upgrades

We offer a selection of upgrades and 'add-ons' designed to help you make the most of your holiday - and make it even easier!

This page was printed from

www.greatrail.com/ca/tours/douro-cruise-on-the-spirit-of-chartwell/#DUR18

on 21 August 2018.

Call

01904 734 356

to discuss your holiday

© Copyright 2018. Great Rail Journeys