01904 734 356
Open 7 Days a Week
Simply Lake Garda
Relax on the shores of Italy's largest lake
Picturesque, peaceful and perfectly placed for our visits to Verona and Venice, the lakeside town of Desenzano forms the ideal base for a wonderful holiday with a delightful setting on the shores of tranquil Lake Garda - one of Italy's best-loved lakes.
The itinerary for your journey
Tour highlights
Desenzano
Lake Garda
Venice including a walking tour
Isola del Garda by boat & its Neo-Gothic villa
Verona including a guided tour
Cruise to Sirmione
Day 1 - London to Turin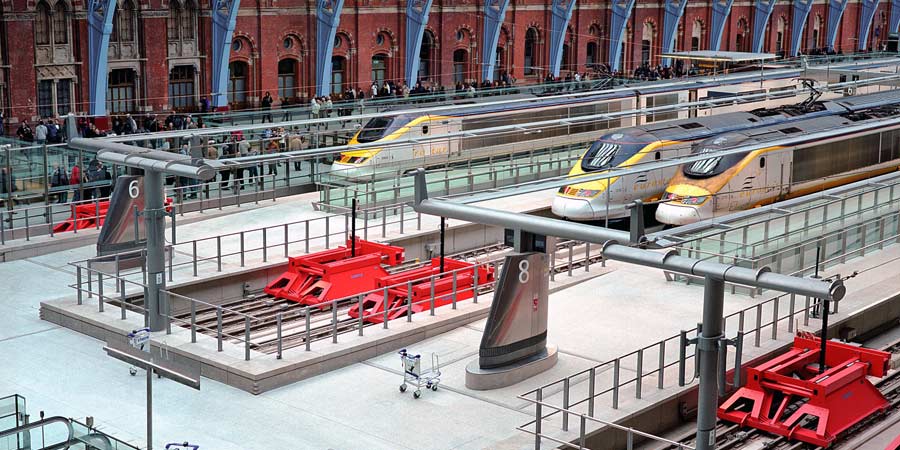 Our holiday begins at our St Pancras Departure Office, where we board the Eurostar to Paris. From here we continue by rail to Turin, where we overnight. We have dinner together this evening.
Day 2 - To Lake Garda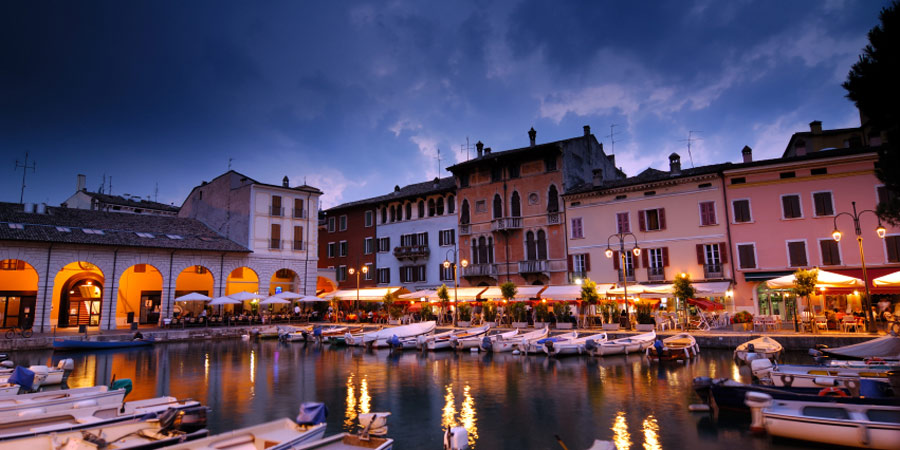 From Turin we travel by TGV on the wonderfully scenic route to Milan, a powerhouse of Italian fashion. On arrival in Milan, we transfer to a coach for our journey east towards Lake Garda, travelling past the Italian Alps to the north and the vast Lombardy Plain to the south.
We arrive in the bustling town of Desenzano, located on the wide, sea-like southern shores of Lake Garda, Italy's largest and most popular lake. We spend the next seven nights here at the friendly Hotel Desenzano, run by Gigliola and her family. Gigliola is well known to Great Rail Journeys' customers for her warm Italian welcome. We dine in the hotel this evening.
Day 3 - Excursion to Sirmione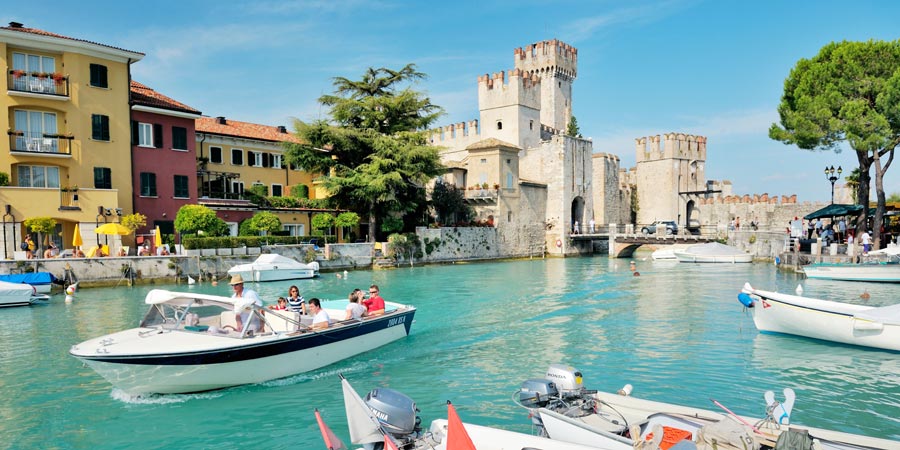 This morning, we take a short cruise across the lake by boat to picturesque Sirmione. The town occupies a peculiar position on a thin and craggy peninsula jutting 4km into the lake. Surrounded on three sides by water, Sirmione is one of Lake Garda's most delightful towns. The narrow winding lanes and pretty piazzas of Sirmione are mostly pedestrianised, which makes strolling through the town a pleasure. A panoramic walk leads out around the promontory, and on a clear day you can enjoy great views over the lake and towards the mountains in the north.
There is free time in Sirmione to explore the imposing Rocca Scaligera - a 13th century castle surrounded by a large water-filled moat that dominates the Old Quarter of town and offers beautiful views over Lake Garda from the ramparts.
Day 4 - At leisure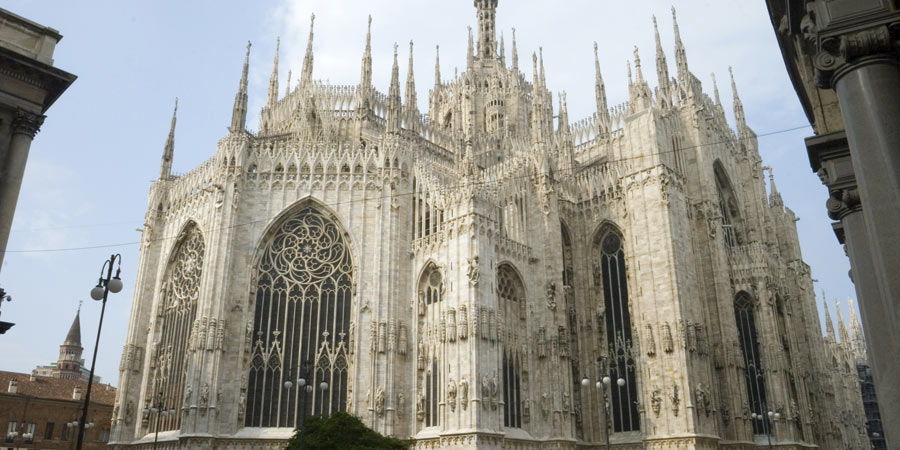 Today is free to relax in Desenzano, enjoying the warm local climate and the hotel's facilities. Desenzano's town square is bordered with restaurants and cafés, where you can view the beautiful architecture and scenery while savouring the local cuisine. You could travel further afield to visit stylish Milan and explore the city's sights, including the incredible Duomo (the largest Gothic cathedral in the world) and the world's most famous opera house, the 'Teatro alla Scala'.
Day 5 - Exploring Venice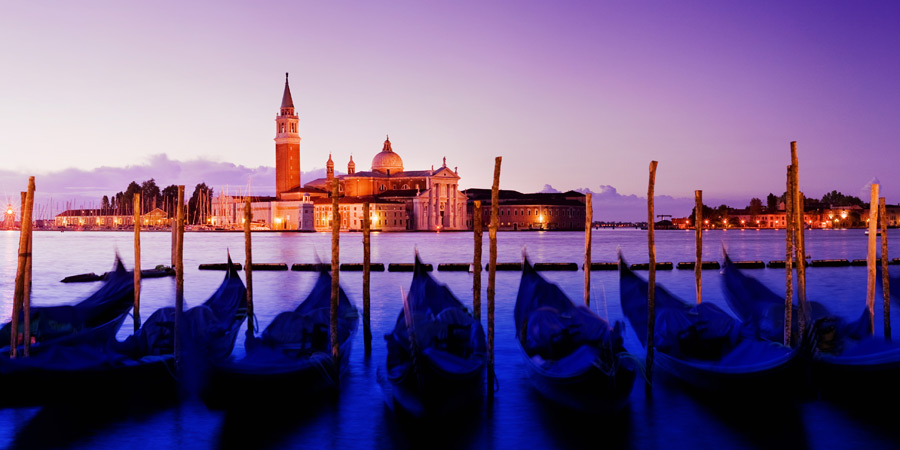 Today we board the high-speed train in Desenzano for a full-day excursion to the fabulous city of Venice. Arriving at the city's Santa Lucia station close to the Grand Canal, we are greeted by a truly glorious view of the shimmering Venice lagoon. A private boat transports us along the Giudecca Canal - our first chance to soak up the wonderful atmosphere of this unique city.
We arrive at St Mark's Square, one of the most beautiful city squares in the world. Overlooked by St Mark's Basilica, the large open space is surrounded by the Doge's Palace, the Procurator's residence, the famous Sansoviniana Bookshop and the iconic bell tower, as well as the waters of the lagoon. Our local guide greets us in St Mark's Square and takes us on a walking tour of the city, leading us around the narrow winding streets and small squares to visit some of Venice's main sights.
Your afternoon is free to explore at leisure - you could view the Bridge of Sighs, cross the famous Rialto Bridge, discover the historic Jewish Quarter or visit the magnificent domed 'Santa Maria della Salute' Church.
Day 6 - At leisure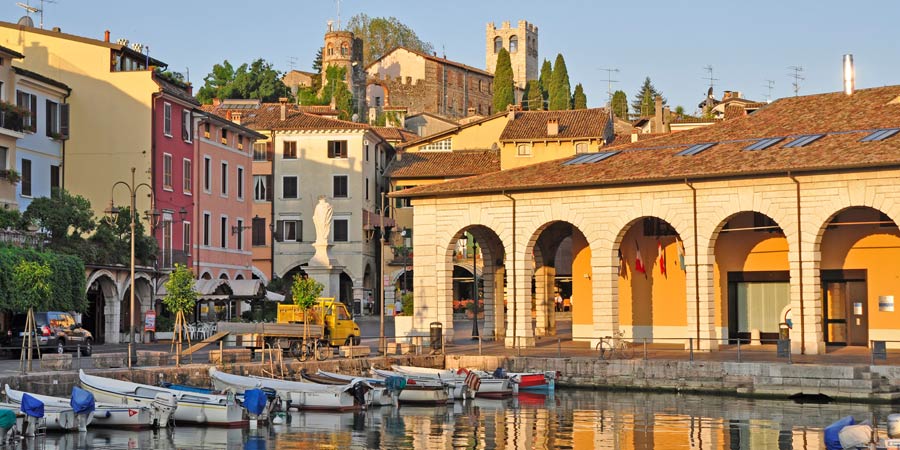 Your day is free to discover Desenzano, with its narrow streets, medieval castle and picturesque waterfront. Today is Desenzano's Market Day; make your way to the Old Town where you will find the main square filled with stalls selling locally produced food and crafts.
Day 7 - Isola del Garda
Today's excursion takes us on a wonderful cruise across the waters of Lake Garda to the wooded Isola del Garda, the biggest island in the lake. Dominated by an impressive neo-Gothic villa, the island can only be reached by private boat, and we travel out to see the elegant house and fl ower-filled gardens, scented with lemon and pine. Exotic plants jostle for position among verdant foliage, and beautifully manicured terraces run down to the water, as we enjoy a guided tour of the house and gardens. The Villa Borghese-Cavazza is a superb example of neo-Gothic architecture, designed by the architect Luigi Rovelli at the beginning of the 20th century, and still proving just as splendid to modern visitors. The island is still to this day home to the Cavazza family, and often the guided tours are run by the Countesses themselves.
After exploring the exquisite villa, and the extensive garden with its wide selection of fragrant roses, we enjoy an aperitif of local wine. A stroll around the island's picturesque shoreline offers fantastic vistas of the tranquil lake waters.
Day 8 - Verona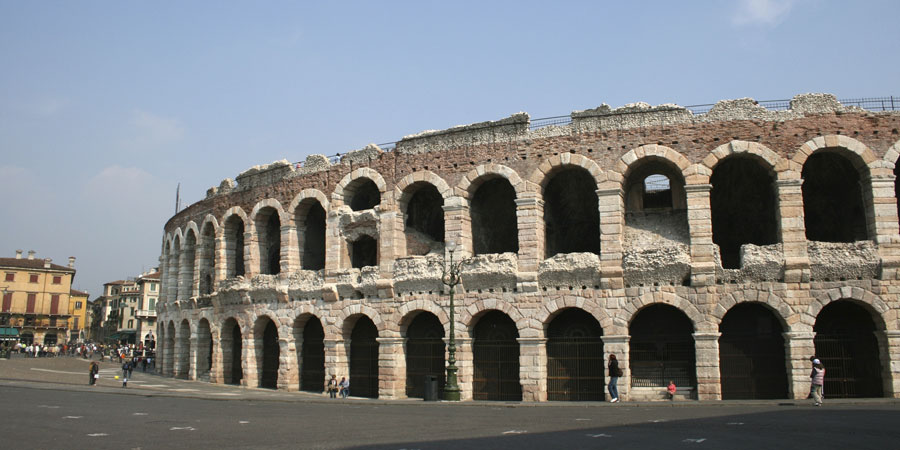 Our excursion today takes us by coach to beautiful Verona - a city of Roman ruins, medieval buildings, Italian culture and romance, and the setting for Shakespeare's Romeo & Juliet.
On our guided tour of the city, which boasts UNESCO World Heritage status, we stroll into Verona's historic heart, to see Juliet's balcony and Verona's great Roman Arena. We end our tour at the imposing amphitheatre which is now an open air opera house. There is some free time following our tour to explore Verona at your own pace - you could take a tour of the Roman Arena itself.
You could also discover the remarkable Gothic architecture of the Scaligieri tombs, a series of Gothic monasteries where the remains of the Scaligieri family, former rulers of Verona, are interred. Alternatively you could peruse the designer shops on the fashionable Via Mazzini.
Days 9-10 - To Strasbourg and London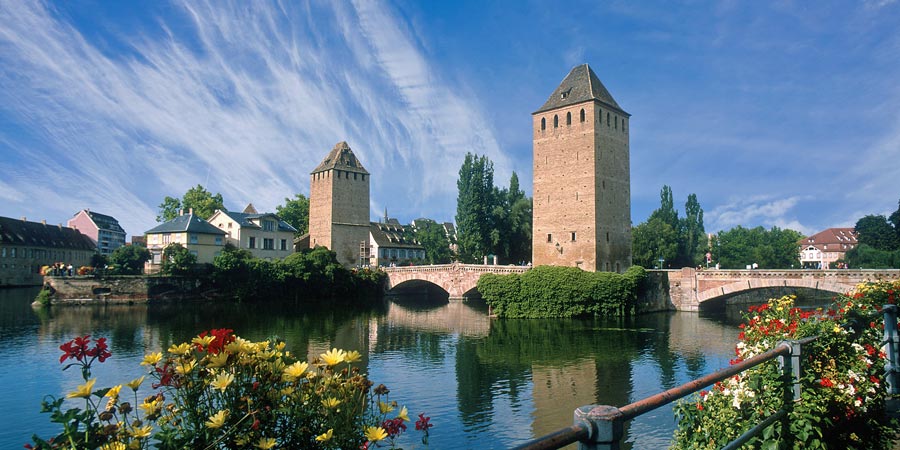 We travel via Milan and Basel to Strasbourg, where we overnight. If you have chosen our fly return option, you will transfer to Verona airport for your flight home today, and your tour will end on arrival in the UK. On Day 10 we board the TGV to Paris, where we connect with the Eurostar to London.
Recommended airports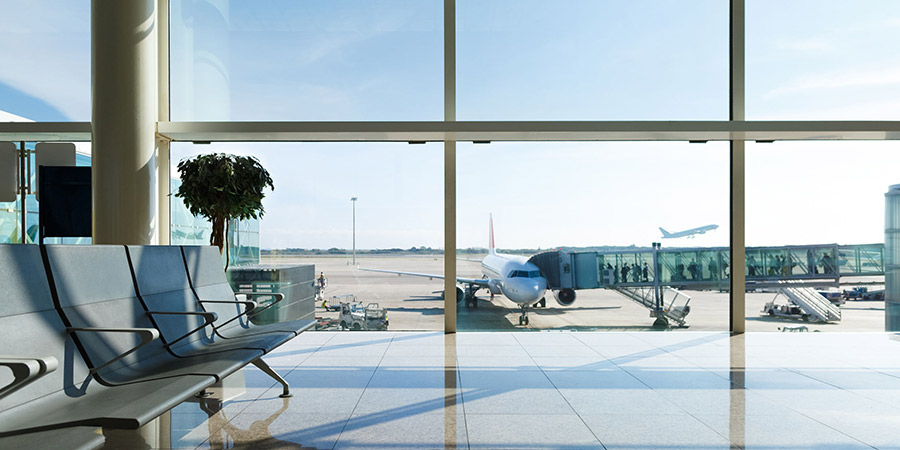 For this tour, we recommend arriving to, and departing from, London Gatwick or London Heathrow airport (LGW or LHR). London Gatwick is approximately 30 miles from your start and end point, and London Heathrow is approximately 19 miles from your start and end point.
Visa Requirements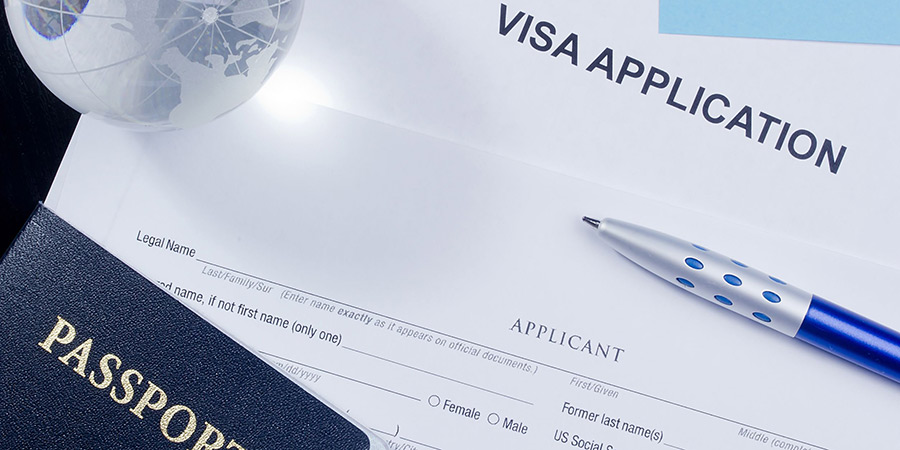 It is your responsibility to check and fulfil the passport, visa, health and immigration requirements applicable to your itinerary. We do not accept any responsibility if you cannot travel, or incur any other loss because you have not complied with any passport, visa, immigration requirements or health formalities. You agree to reimburse us in relation to any fines or other losses which we incur as a result of your failure to comply with any passport, visa, immigration requirements or health formalities.
Departure Dates
6 September 2018
From

$3,705
All prices are per person and assume full occupancy of the room.
Please always refer to the website for up-to-date prices and availability.
Trains
Eurostar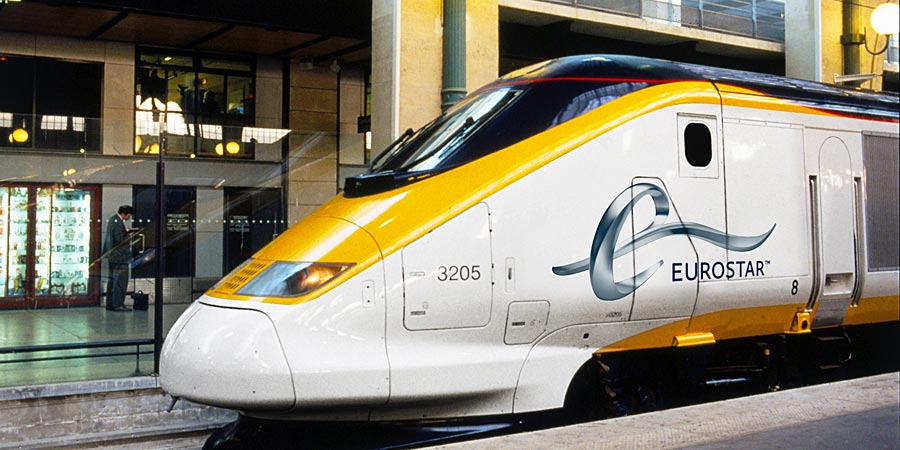 The high speed Eurostar trains link St Pancras International in London with Paris and Lille in France as well as Brussels in Belgium.
Eurostar's Standard Class coaches feature two seats on either side of the central aisle, most of which is arranged in an 'airline' seating configuration with drop down tray tables. There are two tables for four per carriage. Passengers travelling in Eurostar Standard Class coaches can take advantage of the Bar-Buffet which sells a range of snacks, meals, hot and cold drinks - including Champagne!
The highest class of Eurostar travel available for leisure customers is Standard Premier Class. In your dedicated Standard Premier carriage you'll find a less dense seat configuration, meaning the seats are larger and you have ample space to relax and stretch out. As part of the service you'll enjoy complimentary drinks and refreshments, served at your seat by friendly, helpful waiting staff.
For the class of travel used on your chosen tour, please refer to the 'What's Included' section of the tour page.
TGV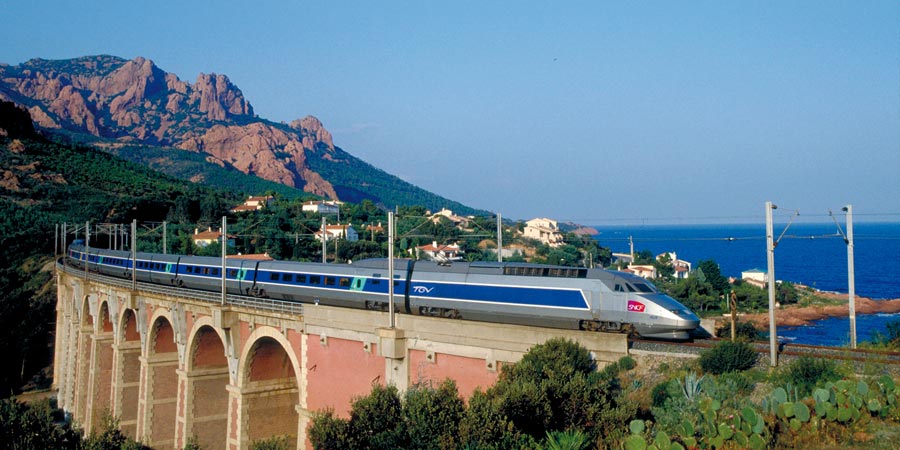 Introduced in 1981, France's TGV (Train à Grande Vitesse) was the original European high-speed train. Linking Paris with Lyon, the new service revolutionised train travel and meant that travelling by air over medium and short distances was no longer seen as the best option, even for business travel.
The network has expanded rapidly and today these sleek, stylish trains offer links to over 60 destinations throughout France. Operated by SNCF, the French national rail operator, TGV trains travel over specially-constructed high speed lines. The trains can achieve speeds of up to 186mph (300km/h) on most long distance routes and 200mph (320km/h) on the new TGV Est line, which links Paris with Strasbourg, Luxembourg and Basel. With the exception of shorter journeys, TGVs almost always have an on-board buffet car, serving a selection of drinks and light refreshments.
Hotels
Hotel Desenzano, Desenzano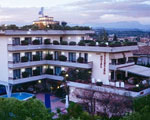 The 4-Star Hotel Desenzano is a family-run establishment, situated close to the centre of the town, within walking distance of the harbour and just 170 metres from the railway station, for superb convenience. The centre of Desenzano del Garda is nearby, allowing for an easy stroll into town on a free day.
Boasting immaculate furnishings and impeccable service, the hotel has its own outdoor swimming pool, a solarium, a roof terrace during the summer months, and a cocktail bar - the ideal place for guests to relax and sample a range of local wines the hotel keeps stocked. The bar is open throughout the day, so refreshments are always available.
Rooms are air conditioned with a telephone, a flat-screen television, a minibar, a safe and a hairdryer. Complimentary Wi-Fi is provided in each en-suite room, and each guest room includes a balcony.
What's included
An escorted experience and travel during your tour
The services of a professional Tour Manager from start to finish
Exclusive meeting point at our dedicated Departure Office in St Pancras
Standard Class rail travel throughout
Comfortable accommodation in your destination
9 nights' hotel accommodation including 1 outbound overnight stay in Turin, 7 nights at the 4-Star Hotel Desenzano in Desenzano and 1 inbound overnight stay in Strasbourg
Delicious meals included
16 meals including 9 breakfasts and 7 dinners
Exciting excursions and free time to explore
Excursion by boat to Isola del Garda, including a tour of the beautiful Neo-Gothic villa and gardens
Full-day excursion to Venice, with a guided tour, including the Basilica di San Marco, Doge's Palace and the Bridge of Sighs
Excursion by boat to Sirmione
Full-day excursion to Verona with a guided tour, including the Roman Arena and Juliet's balcony
Parts of this holiday make use of portable audio headsets on guided tours, allowing you to hear your guide clearly wherever in the group you are
Not Included
Flights and Airport transfers
This tour may be suitable for reduced mobility passengers, please call for further information.

Upgrades

We offer a selection of upgrades and 'add-ons' designed to help you make the most of your holiday - and make it even easier!

This page was printed from

www.greatrail.com/ca/tours/simply-lake-garda/#DZL18

on 18 August 2018.

Call

01904 734 356

to discuss your holiday

© Copyright 2018. Great Rail Journeys