01904 521 936
Open 7 Days a Week
Ultimate Trans-Siberian Express in Winter
Discover Russia and Siberia's striking landscapes in winter
Witness the true splendour of Russia and Siberia's wintry landscapes from the warmth of the Golden Eagle Trans-Siberian Express, as we glide across Russia, Mongolia and Siberia in unprecedented luxury. This rail adventure takes you on a journey of over 8,000 miles; a true odyssey to the other side of the world.
The itinerary for your journey
Tour highlights
Spend eleven unforgettable nights aboard the legendary Golden Eagle Trans-Siberian Express, a journey along one of the most iconic railway lines in the world.
Get to the heart of a diverse range of cities, with guided tours of Berlin, Warsaw, Moscow, Novosibirsk, Irkutsk, Ulaanbaatar, and Vladivostok.
Enjoy lunch at Café Pushkin, where the menu is known for its high-quality dishes based around some of the Russia's most famous delicacies.
Experience a private concert by classical musicians in Irkutsk as they recreate the musical splendour of Russia's golden age, accompanied by a glass of Champagne.
Experience ice fishing at Siberia's Lake Baikal, before dining on delicious traditionally smoked fish.
What's included
Transportation

First Class Rail
Eurostar Standard Premier
Eurostar Meal
All rail and coach travel throughout your tour

Accommodation

6 nights' 4 and 5-Star hotel accommodation
11 nights on board the Golden Eagle Trans-Siberian Express
1 overnight rail journey from Warsaw to Moscow

Luggage

Luggage transfers on some sections of the tour

Excursions & Entertainment

UK Tour Manager from start to finish

Food & Drinks

47 meals including 17 breakfasts, 13 lunches, and 17 dinners

Flights and airport transfers

Flight from Vladivostok to London Heathrow, via Moscow
Return flights from Ulan Ude to Ulaanbaatar

What's not included

Cancellation & Travel Insurance is not included in the price of the tour but can be arranged
Visas for Belarus, Russia and Mongolia - please contact us for details
Day 1 - London to Berlin
We begin our extraordinary journey in London. We meet at London St Pancras and take the Eurostar to Brussels, where we join the train to Berlin. We stay in Germany's enigmatic capital for two nights.
Day 2 - Berlin
We enjoy an 'east meets west' guided tour of the city on Day 2. Admire impressive Imperial buildings and learn about the unique sights of this once-divided city, as we take in fascinating insights from our local guide.
Day 3 - Warsaw
We continue our journey east, travelling across the Polish border to the vibrant city of Warsaw, where we spend the night. Warsaw is drenched in history, having survived many turbulent wars and movements. After the Second World War, a painstaking restoration process saw the beautiful Old Town gain UNESCO World Heritage status, and Warsaw earned the nickname the 'phoenix city'.
Day 4 - Warsaw
We delve into this rich history on a guided tour on Day 4, strolling around the quaint Old Town and exploring the atmospheric streets lined with old merchants' houses, craft shops, and cosy cafés. This evening, we board the overnight sleeper train to Russia's capital, Moscow.
Day 5 - Moscow
This morning we arrive in the vibrant metropolis of Moscow, a lively city filled with captivating history. If you select our fly option, today you arrive in Moscow and join the rest of the group. 
Day 6 - Moscow
On Day 6, we discover the sights of Moscow. We have a private viewing of the Tsar's Armoury before visiting the Red Square, seeing the iconic Kremlin, Lenin's Mausoleum, and the rainbow-hued domes of St Basil's Cathedral. We enjoy lunch at Café Pushkin, a legendary restaurant with early 19th-century décor, before a tour of the Moscow Metro System. Quite unlike any other in the world, the stations that make up Moscow's Metro are breathtaking, filled with opulent chandeliers, stained glass, sculptures, and Art Deco bronze and marble finishings.
This afternoon, we board the legendary Golden Eagle Trans-Siberian Express and begin our 11-night adventure on the Trans-Siberian Railway to Vladivostok. This is a truly once-in-a-lifetime experience and widely regarded as the most remarkable rail journey in the world. Travelling on the Golden Eagle in itself is an unforgettable experience; luxuriously decorated in a classical style, the train is equipped with every modern convenience for our comfort, and we relax amidst the elegant surroundings as we speed away from Moscow and towards Kazan. 
Day 7 - Kazan
Kazan, the capital of Tatarstan, is the first stop on our Trans-Siberian adventure. Nestled on the banks of the River Volga, the city is renowned for its ornate, multi-coloured architecture, including the cobalt onion-domes of its cathedral, the inspiring Kul Sharif Mosque, and the classical-style buildings of the university. 
We're immersed in this splendid architecture as we head out on a walk with a local guide. After a delicious lunch of authentic local cuisine, we visit the Museum of Kazan and the traditional Tatar district, before joining the Golden Eagle for our onwards journey.
Day 8 - Yekaterinburg and Novosibirsk
On Day 8 we reach a landmark point of our journey today, crossing the Europe-Asia divide before arriving in Yekaterinburg. The city was founded in 1723 by Peter the Great and is famous for the Church of the Blood, which we see today. The dramatic golden-domed church was built in the early 21st century on the site where the Romanov family were murdered in 1918, and is dedicated to their memory. After lunch at a local restaurant, we return to the train and continue overnight towards Novosibirsk.
Day 9 - Novosibirsk
On Day 9 we spend this morning relaxing as we're whisked through the landscapes of southern Russia. Later this afternoon, we stop off in Novosibirsk, the capital of Siberia. Although the city boasts the title of the third-largest in Russia, it has the charms of a large town, with tree-lined streets and lush green spaces dotted amongst its Soviet-era centre. We head out on a guided tour of the city's main attractions, seeing Lenin Square and the Opera House, before settling down in a local restaurant for dinner. Back on the Golden Eagle tonight, we continue to Irkutsk.
Day 10 - Sayan Mountains
Today is spent on board, enjoying the passing scenery as we travel through the dramatic Sayan Mountains.
Day 11 - Irkutsk
On Day 11, we arrive in Irkutsk, an old merchant city and one of the most popular stops on the route of the Trans-Siberian Railway. Affectionately known as the 'Paris of Siberia', much of the city's cultural heritage came from the Decembrist exiles, and today many of their wooden houses have survived. During a sightseeing tour, we take in this wood-carved architecture, which sits amongst grand 19th-century structures and eye-catching cathedrals, as well as the Decembrist House Museum. Our tour ends with a Champagne reception and private concert. Back on board, we continue our journey, heading towards Lake Baikal.
Day 12 - Lake Baikal
Lake Baikal is one of the highlights of our journey through Siberia, and we spend Day 12 discovering its stunning landscapes in all their winter glory. Endlessly blue, the lake is the largest freshwater lake in the world, as well as the oldest. We glide across the ice by hovercraft to a local ice fishing spot. Here, we have the chance to see how the fish are caught, and can even join in ourselves. Later, we enjoy a delicious lakeside barbecue, enjoying the traditionally smoked fish alongside ice-cold vodka - a truly cockle warming experience.
Day 13 - Ulan Ude and Ulaanbaatar
Today we arrive in Ulan Ude, the capital of the Buryat Republic. The city is fascinating; closed to outsiders until 1991, there's a distinctly Asian atmosphere here, with colourful Buddhist temples dotted across the city. We enjoy a guided tour that includes a visit to an Old Believers settlement, home to a centuries-old religious community. We have a unique glimpse into this little-known culture. We meet locals in traditional dress and enjoy a delicious lunch, before being entertained with a lively folk concert featuring music and dance. 
Afterwards, we take a private flight into Mongolia, to Ulaanbaatar, where we spend the night.
Day 14 - Ulaanbaatar
On Day 14, we explore the capital of Mongolia. Ulaanbaatar is noted for being the coldest capital city in the world, and is an eclectic blend of contrasts, with Soviet-era buildings standing alongside more sleek, modern structures. We take a guided tour, passing the Genghis Khan monument, a 131-foot tall statue of Genghis Khan on horseback, symbolically pointing east toward his birthplace. Lunch is a traditional Mongolian barbecue before we visit the Bogd Palace Museum and visit a local cashmere factory. We return to Ulan Ude by plane, rejoining the Golden Eagle Trans-Siberian Express.
Day 15 - Trans-Siberian Express
Day 15 is spent on board, as we continue east through this vast and varied country.
Day 16 - Through Siberia on the Trans-Siberian Express
We settle down for a couple more days onboard, enjoying time to relax amidst the timeless luxury of the Golden Eagle Trans-Siberian Express. The train follows the Shilka and Amur Rivers close to the Chinese border today. Our route takes us across an area of permafrost, as remote as it is dramatic, and from the warmth and comfort of our train, we enjoy the perfect vantage point to admire the scenery.
Day 17 - Pacific Coast
During Day 17, we reach the most easterly point of our journey. As we speed through Siberia and towards the Pacific coastline, we enjoy afternoon tea on board.
Day 18 - Vladivostok
After travelling across an incredible 11 time zones and over 8,000 miles, our epic rail journey concludes today, as the Trans-Siberian Express arrives in Vladivostok. A dynamic port city, built around the Golden Horn Bay and close to the borders of China and North Korea, Vladivostok is the unofficial capital of Russia's Far East. We're introduced to the city on a guided tour before we transfer to our hotel for the night.
Day 19 - To London
On Day 19 our holiday draws to a close, and we transfer to the airport for our return flight to London Heathrow, via Moscow.
Please note
Please note that while every departure of this tour will feature the same excursions, the order may differ from that shown above.
Departure Dates
All prices are per person and assume full occupancy of the room.
Please always refer to the website for up-to-date prices and availability.
Trains
Eurostar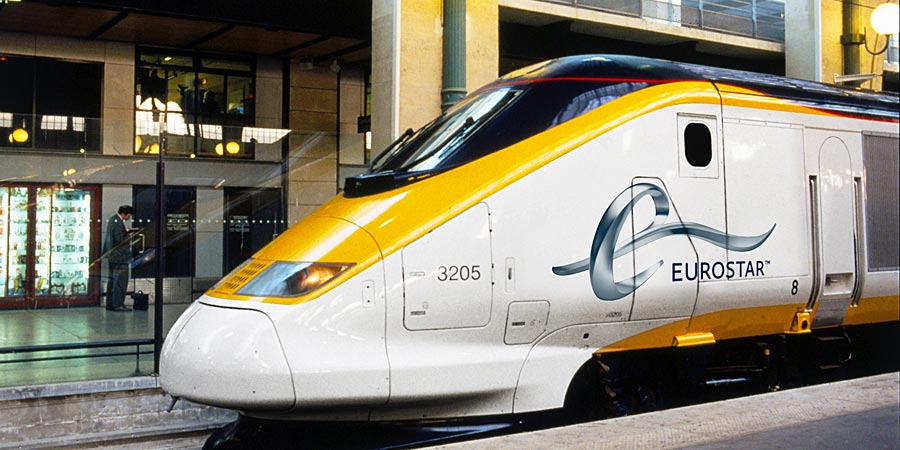 The high speed Eurostar trains link St Pancras International in London with Paris and Lille in France as well as Brussels in Belgium.
Eurostar's Standard Class coaches feature two seats on either side of the central aisle, most of which is arranged in an 'airline' seating configuration with drop down tray tables. There are two tables for four per carriage. Passengers travelling in Eurostar Standard Class coaches can take advantage of the Bar-Buffet which sells a range of snacks, meals, hot and cold drinks - including Champagne!
The highest class of Eurostar travel available for leisure customers is Standard Premier Class. In your dedicated Standard Premier carriage you'll find a less dense seat configuration, meaning the seats are larger and you have ample space to relax and stretch out. As part of the service you'll enjoy complimentary drinks and refreshments, served at your seat by friendly, helpful waiting staff.
For the class of travel used on your chosen tour, please refer to the 'What's Included' section of the tour page.
Golden Eagle Trans-Siberian Express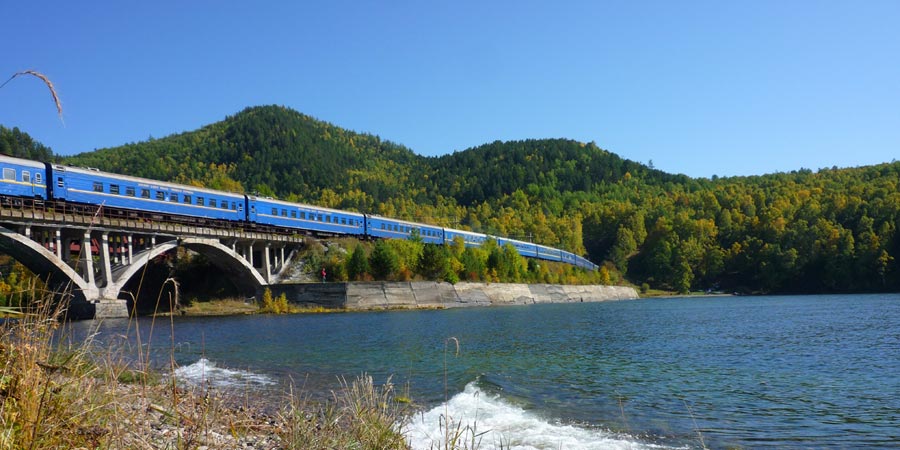 The Golden Eagle Trans-Siberian Express offers arguably the best quality of rail travel found anywhere in the world. This private train features two beautifully appointed restaurant cars, in which freshly prepared meals are accompanied by wine and vodka. There is also a bar car where you can enjoy music from the resident pianist.
Silver Class cabins sleep two people and consist of a small double lower berth, and a single upper berth. They feature a wealth of amenities including air-conditioning and heating, a wardrobe, luggage space, a safe and DVD/CD player with LCD television screens. Complimentary tea, coffee, and mineral water are available and towels are provided. All Silver Class cabins have private en-suite facilities with a 'wet room' style shower.
Hotels
NH Berlin Alexanderplatz, Berlin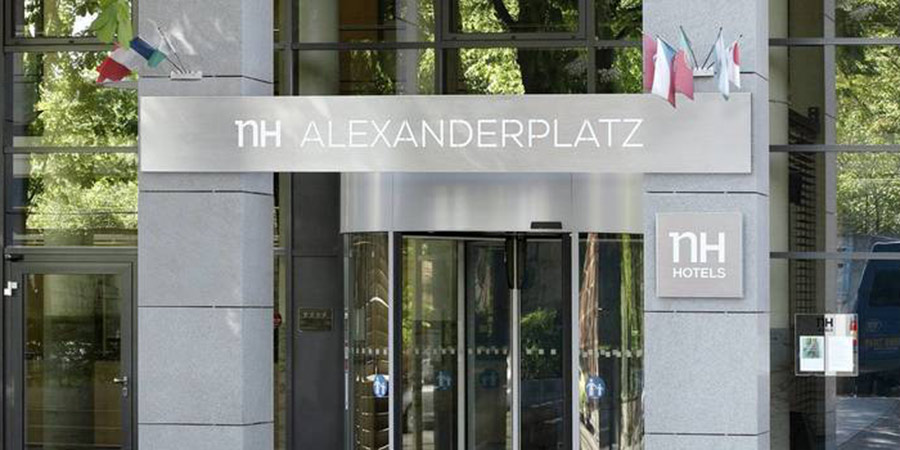 Just a short tram ride from Alexanderplatz, the 4-Star NH Berlin Alexanderplatz offers both spacious and modern accommodation within easy reach of the city's fantastic sights. Wi-Fi is provided throughout the hotel, and the stylish guest rooms come equipped with a television, complimentary toiletries, a minibar, and air-conditioning.
Four Seasons Hotel, Moscow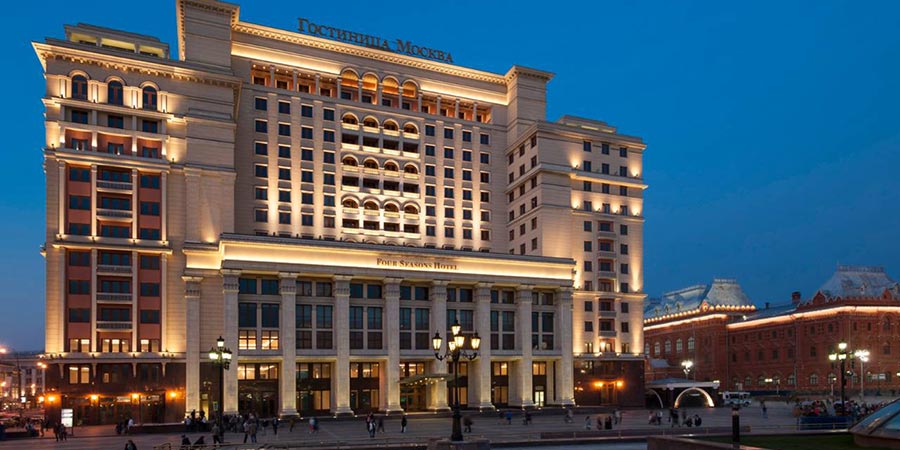 Situated in what was once the city's legendary Hotel Moskva, the 5-Star Four Seasons Hotel is a homage to Soviet Art Deco design and grandeur perfectly placed in the heart of Moscow, just a minute or two's walk from the Kremlin, Red Square and Bolshoi Theatre. Facilities include an impressive, mosaicked swimming pool, a spa and two bars while each of the elegant rooms features air conditioning, a coffee machine, tea making facilities, Roberto Cavalli toiletries as well as a safe and hairdryer.
The Shangri La Hotel, Ulaanbaatar
The Shangri La Hotel is a 5-Star establishment in the heart of the Mongolian capital, Ulaanbaatar. There are a range of facilities to make your stay comfortable, including a health club, indoor pool, gym, sauna, and juice bar. Each of the stylish rooms comes with Wi-Fi, flat-screen televisions, and en suite marble bathrooms.
Lotte Hotel, Vladivostok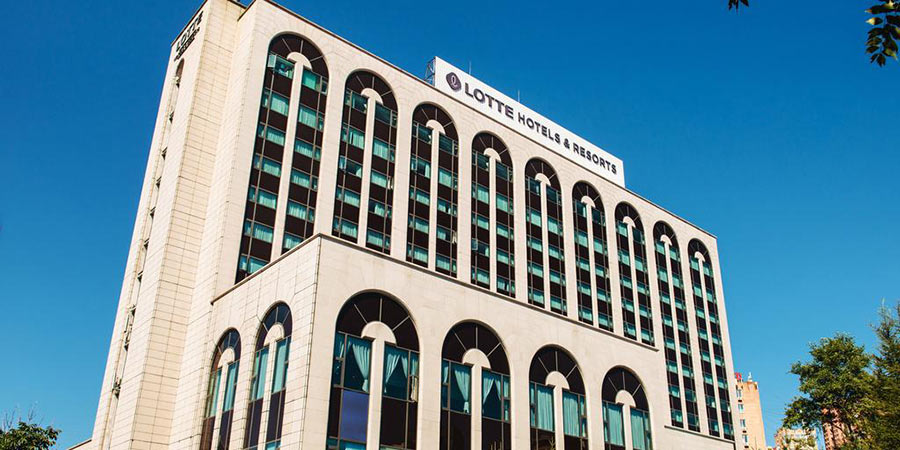 Offering 5-Star accommodation in the centre of Vladivostok, the Lotte Hotel is perfectly placed a short walk from some of the city's main attractions. There are two restaurants on-site, one European and one Korean, as well as a swimming pool, sauna and gym. Air-conditioned guest rooms are bright and modern, and come with complimentary toiletries, a minibar, a flat-screen television, tea & coffee making facilities, and either sea or city views.
InterContinental Warsaw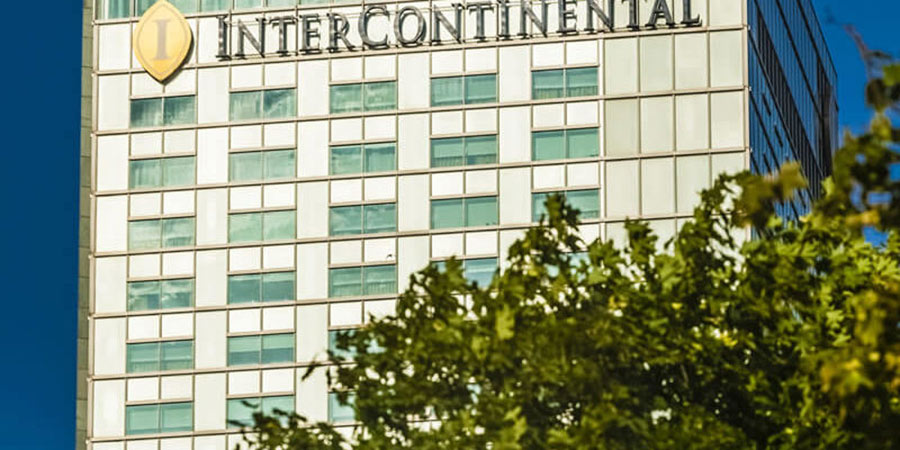 Occupying one of the tallest buildings in the city, the 5-Star InterContinental Hotel is a landmark building in the centre of Warsaw. The hotel has three restaurants and two bars, as well as the 'Riverview Wellness Centre' which has a swimming pool, sauna, steam room and spa, where massage and beauty treatments are available. Room facilities include a TV, minibar and tea & coffee making facilities.
Upgrades
We offer a selection of upgrades and 'add-ons' designed to help you make the most of your holiday - and make it even easier!
Upgrade to a Gold Class cabin on the Golden Eagle Trans-Siberian Express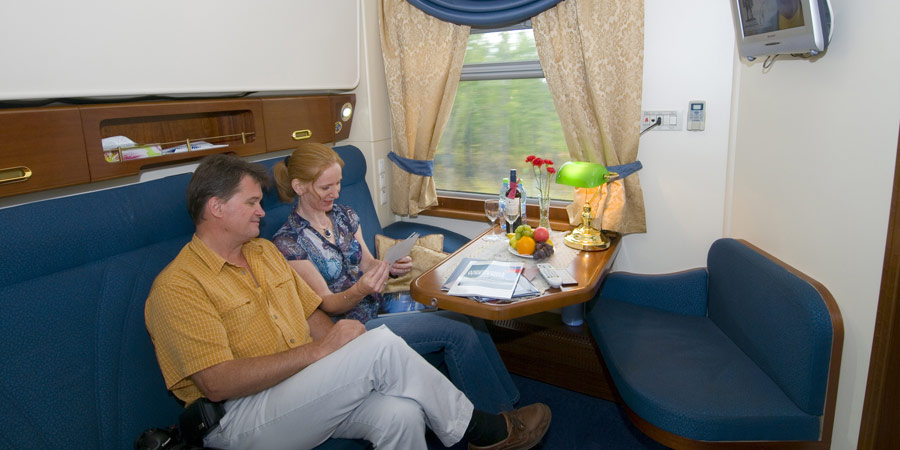 Upgrade your cabin on board the Golden Eagle Trans-Siberian Express from a Silver Class cabin to a Gold Class cabin. These are among the best available in rail travel, with an overall area of 77 square feet (7 square metres). The Gold Class cabins sleep two people in either upper and lower berths or a lower double bed. Facilities include remote controlled air conditioning and heating, luggage space, a wardrobe, a safe and a DVD/CD player with LCD television screens. Complimentary tea, coffee and mineral water are available in the cabins and towels are provided. There are five cabins per carriage and all have a private en suite bathroom with a power shower, underfloor heating, washbasin and WC. All drinks from the Bar Car's Standard Bar List are included for Gold Class passengers.
Please note: an increased deposit is required for cabin upgrades. Please contact us for more information about upgrading your suite.
Upgrade to an Imperial Suite on the Golden Eagle Trans-Siberian Express
Upgrade your cabin on board the Golden Eagle Trans-Siberian Express from a Silver Class cabin to Imperial Suites. These measure 120 square feet. Imperial Suites boast a luxurious fixed King Size bed and dedicated lounge area with dressing table. They have a private en suite bathroom with a power shower, underfloor heating, WC and washbasin, a wardrobe, individual air conditioning, safe and a DVD/CD player with LCD television screens. Imperial Suite guests also enjoy a dedicated butler service, two large picture windows, all drinks from the Bar Car's Standard Bar List and a selection from the Premium Bar List and laundry service.
Please note: an increased deposit is required for cabin upgrades. Please contact us for more information about upgrading your suite.
Flight upgrades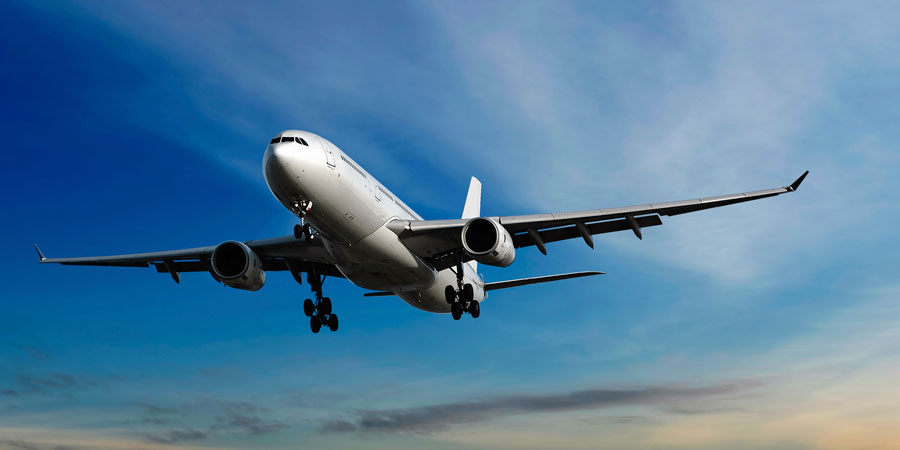 Flight upgrades are available. Please see the information regarding the types of upgrades offered by the various airlines we use in the Add-ons section of 'Things you should know' or call us for details.
London Hotels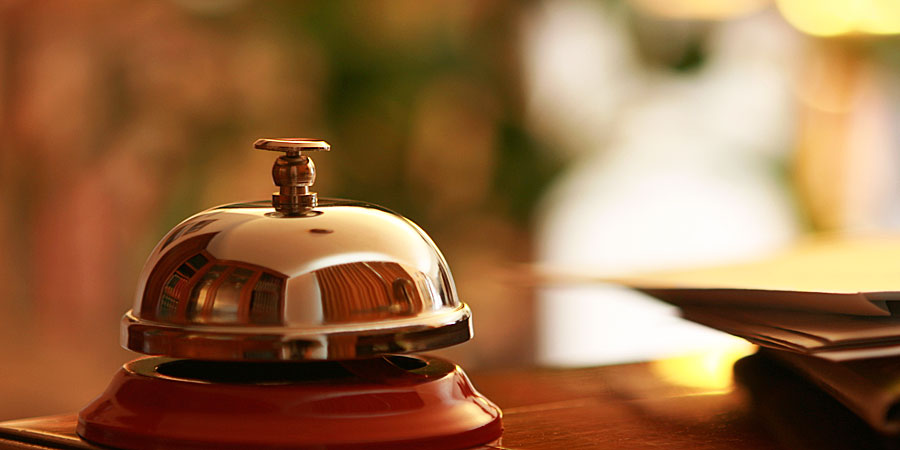 Spending a night in London before your tour can make such a difference to the first day of your holiday - you can arrive in the capital in good time, relaxed and ready to join your Tour Manager the next morning. You may even want to take in a show on the West End, or dine in one of London's famous restaurants. Perhaps on your return to London, you would like to break your journey with an overnight stay before continuing home.

We are able to book a wide range of hotels in central London or, for our holidays beginning with a flight, at Heathrow, Gatwick or Manchester Airport for the night before or after your holiday. The hotels listed below are some of the more popular hotels our customers book in Central London, others are available on request.
| | |
| --- | --- |
| Hotel | Room Rate From Price |
| The Ambassador Hotel | From £65 per person |
Above prices are approximate, subject to availability, and per room per night based on two people sharing. If you require a quote for single occupancy at any of the hotels please contact us on 01904 734 805.
UK rail connections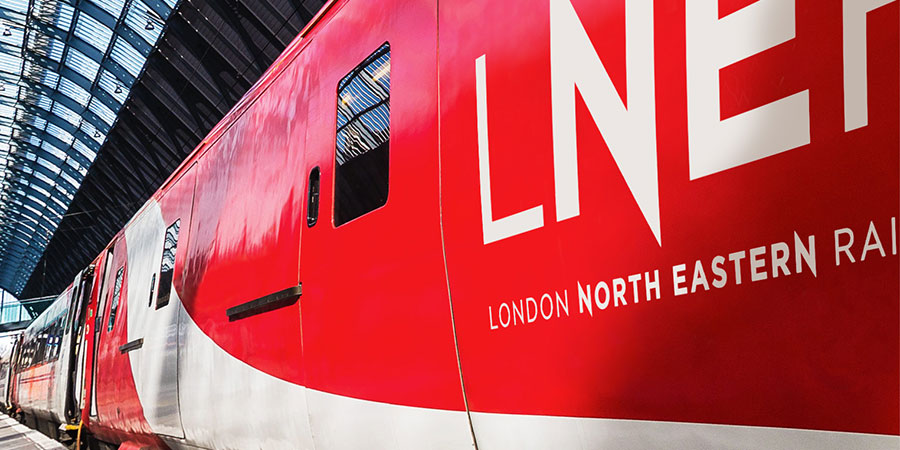 Buying tickets for UK train services can be a tricky business - there are so many fares to choose from, each with different rules and restrictions. As you are connecting with an international departure, we strongly recommend that you book a fully flexible ticket to ensure that should the departure times for your holiday change, your rail ticket can allow for these changes.

We can book fully-flexible UK rail tickets from your local station to join your holiday whether this be a European holiday from St Pancras or a UK holiday. The prices are competitive and tickets are not restricted to a particular train or time of day, and in most cases offer you a free choice of routes.

For an up to date quote from your local station, please ask one of our Tour Advisors.

This page was printed from

www.greatrail.com/au/tours/trans-siberian-express-winter/#TSW22

on 2 December 2021.

Call

01904 521 936

to discuss your holiday

© Copyright 2021. Great Rail Journeys