01904 521 936
Open 7 Days a Week
Grand Tour of Arizona, Las Vegas and The Golden West
Discover the iconic sights of America's west coast
Awe-inspiring scenery at the Grand Canyon and Yosemite National Park contrasts with the glamour of Las Vegas on this holiday. Discover the scenery of the Golden State, enjoy scenic railway journeys and visit Hollywood for an unforgettable experience.
The itinerary for your journey
Tour highlights
Board the iconic Coast Starlight for a journey along the Pacific Coast shoreline
Enjoy a sightseeing tour of the cosmopolitan city of San Francisco. Visit sights such as the Golden Gate Bridge and Fisherman's Wharf
Take excursions to Zion National Park, Bryce Canyon, and Monument Valley, instantly recognisable as the setting for countless cowboy films during the 'Golden Age of Westerns' era
Visit the monuments and parks of Arizona including Montezuma Castle National Monument. There is also an opportunity to see Camp Verde State Historical Park
What's included
Transportation

Standard Class Rail
Heritage Rail Excursion
All rail and coach travel throughout your tour

Accommodation

3-4* Accommodation
13 nights' hotel accommodation, including 2 nights at the 3-Star Courtyard by Marriot in Burbank, 2 night at the 3-Star Casa Munras Hotel in Montery, 2 nights at the 4-Star Le Meridien Hotel in San Francisco, 1 night at the Hampton Inn in Turlock, 2 nights at the 4-Star Park MGM in Las Vegas, 1 night at the 3-Star La Quinta Hotel Zion Park in Springdale, 1 night at the 3-Star Hampton Inn in Monument Valley, and 2 nights at the 3-Star Grand Canyon Railway Hotel in Williams

Luggage

Amtrak luggage transfers included throughout

Excursions & Entertainment

The services of a professional UK Tour Manager from start to finish

Flights and airport transfers

Flights from London Heathrow to San Francisco and from Phoenix to London Heathrow

What's not included

Cancellation & Travel Insurance is not included in the price of the tour but can be arranged
Day 1- London to Los Angeles
We depart London Heathrow on our flight to Los Angeles. On arrival we transfer to Burbank, our base for the next 2 nights.
Day 2 - Los Angeles
On Day 2, we enjoy a tour of Los Angeles, an iconic American city, taking in Hollywood and the Chinese Mann Theatre which plays host to the annual Oscars ceremony. After some time for lunch, we transfer to the Burbank Studios - a television production studio, where famous American shows such as 'Friends' and 'Days of Our Lives' were filmed - for a short guided tour ahead of an evening at leisure.
Day 3 - The Coast Starlight to Monterey
This morning, we travel on board the iconic Coast Starlight for a daytime journey along the stunning Pacific Coast shoreline. We reach the edge of the ocean at Ventura, at which point the Coast Starlight begins to head north, hugging the coastline and following the Pacific Coast Highway. Entering the Salinas Valley, we pass the Santa Lucia and Diablo mountain ranges en route to Salinas. Here we make a short coach transfer to Monterey for 2 nights at the Casa Munras Hotel & Spa.
Day 4 - Carmel and San Francisco
Our coach collects us this morning for the transfer to Carmel. A charming town where Clint Eastwood was once mayor. On our way, we explore the wonderful Californian coastline, including the exclusive residences of 17 Mile Drive and the attractive waterfront of Cannery Row. We enjoy free time for lunch, before returning to our hotel.
Day 5 - To San Francisco
We head to San Francisco on Day 5, taking the beautiful Pacific Highway and enjoying the gorgeous coastal views as we go. Your evening is at leisure to settle in.
Day 6 - Exploring San Francisco
We enjoy a sightseeing tour on Day 6, visiting some of the cosmopolitan city's most famous sights, including the Golden Gate Bridge and popular Fisherman's Wharf.
Day 7 - Yosemite and Merced
This morning we travel by train on the San Joaquin route through California's Central Valley which is bordered on the west by coastal mountain ranges and on the east by Yosemite National Park. At Merced we transfer by coach to Yosemite for a tour of the valley floor. We take in spectacular views of Half Dome, at the eastern end of Yosemite Valley, and which peaks at 4,000 feet, the 3,000 foot El Capitan, and the thundering Bridalveil Falls. We then take a journey on the Sugar Pine Railroad Yosemite, a historic narrow-gauge railroad, before we take the coach back to our hotel for the rest of the day at leisure.
Day 8 - Bakersfield and Las Vegas
We rejoin the San Joaquin line today as we travel to Bakersfield. From here we continue by coach across the Mojave Desert, passing small, isolated villages and abandoned ghost towns. Eventually, the tall buildings and bright lights of Las Vegas appear on the horizon.
Day 9 - Las Vegas
You are at leisure in Las Vegas on Day 9.
Day 10 - Zion National Park
Located in Utah, Zion National Park is a spectacular sight for those who travel through it, which we do this afternoon. The intense, cliff like mountains rise vertically from a verdant valley floor, through which a bright blue river flows.
Day 11 - Bryce Canyon and Mounment Valley
On Day 11 our first destination is Bryce Canyon. Far less well known than the world-famous Grand Canyon, but no less spectacular, Bryce Canyon is an incredible selection of enormous natural amphitheatres and 'hoodoos', thin spires of umber-coloured rocks. After some free time to explore and perhaps enjoy lunch, we continue to Monument Valley, passing Glen Canyon Dam and Lake Powell on our way. Instantly recognisable for being the setting of countless cowboy films during the 'Golden Age of Westerns', there is time to take photos and admire the scenery before heading to our hotel for the night.
Day 12 - Williams and the Grand Canyon
After breakfast this morning, we drive to the railroad town of Williams where we spend the night at the Grand Canyon Railway Hotel. Our journey takes us along the incredible Monument Valley loop drive, allowing you to spot many sites made famous by old Western movies.
Day 13 - Grand Canyon Railway
On Day 13, we travel by rail to the incredible Grand Canyon on board the Grand Canyon Railway. We journey in vintage carriages hauled by historic locomotives to see one of the world's most awe inspiring sights, the Grand Canyon. We arrive at the South Rim, the Canyon's main viewpoint and an ideal base to experience the dramatic vistas. We return to Williams on the Grand Canyon Railway where your evening is at leisure.
Day 14 - Phoenix to London
We begin our day by heading to Sedona, by way of Oak Creek Canyon. This is a truly lovely drive, as the warm colours of the mountains mix with the verdant green of the forests that cover them. We visit Montezuma Castle National Monument, a fascinating structure built into the cliffside by the Sinagua people between 1100 and 1425 AD. We continue to Camp Verde State Historical Park to enjoy lunch. From here, we head to Phoenix. Later this afternoon, we head to the airport in Phoenix to catch our flight back to London Heathrow.
Day 15 - London
We arrive on Day 15.
Please note
Please note that while every departure of this tour will feature the same excursions, the order may differ from that shown above.
Departure Dates
All prices are per person and assume full occupancy of the room.
Please always refer to the website for up-to-date prices and availability.
Trains
Amtrak's San Joaquin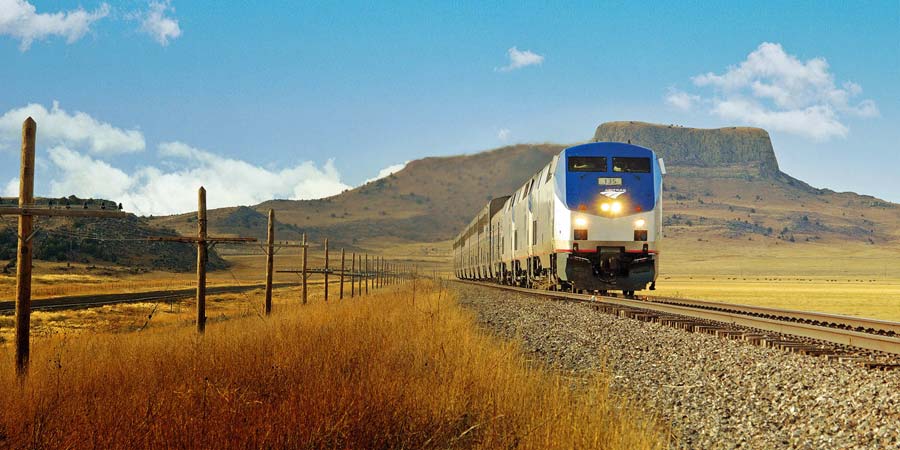 The San Joaquin plies the route between Oakland in the San Francisco Bay area and Bakersfield in Southern California. It takes its passengers on a journey through California's premier agricultural region, the Central Valley, making a stop in Sacramento, the state capital, on the way. On our Las Vegas & the Golden West Holiday we travel the whole of this route in two stages. We begin with the three-hour journey from Oakland to Merced, where we alight for Yosemite National Park, and continue the following day to Bakersfield - a further three hours.
Amtrak's Coast Starlight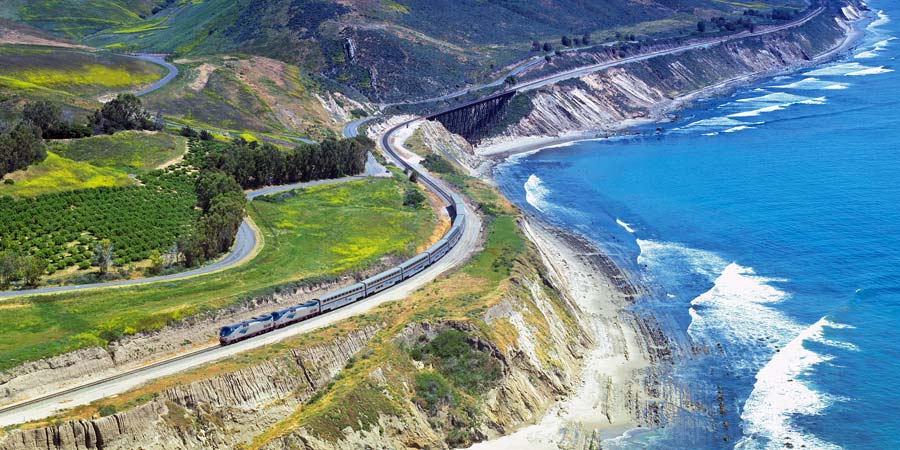 The full route of the Coast Starlight is a spectacularly scenic 1,390-mile (2,237km) journey from Los Angeles to Seattle in Washington. On our Las Vegas & the Golden West tour we travel just a section of this route: the journey of just under 8 and a half hours from Los Angeles to Salinas.
Grand Canyon Railway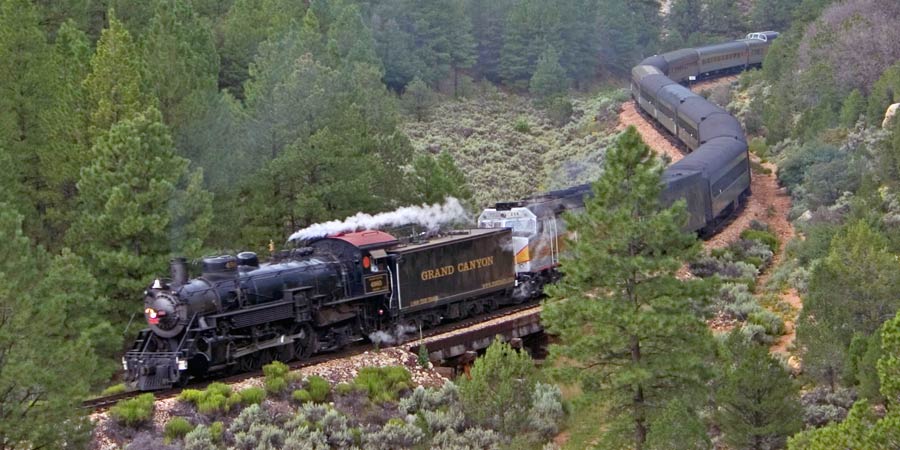 Opened in 1901, the Grand Canyon Railway carried passengers and supplies over the sixty-five mile journey from the Arizona town of Williams to Grand Canyon Village at the canyon's South Rim.
A convenient means of visiting one of the USA's greatest natural phenomena, the Grand Canyon Railway remained popular with tourists until the irresistible rise of America's car industry. As the popularity of road travel boomed, the railway's passengers declined and the line became freight-only in 1968 before closing altogether in 1974. Realising that such an iconic line could not be lost, entrepreneurs Max and Thelma Biegert bought the Grand Canyon Railway in 1989, just as its rusting assets were being salvaged for scrap. Its track and rolling stock lovingly restored to its original glory, the railway re-opened in 1990.
Today, although the magnificent steam locomotives that once hauled carriages to and from the Grand Canyon only appear very rarely, the two-hours and fifteen-minute trip to and from Williams remains an unforgettable and nostalgic journey through one of the USA's most spectacular landscapes.
Hotels
MGM Park Hotel, Las Vegas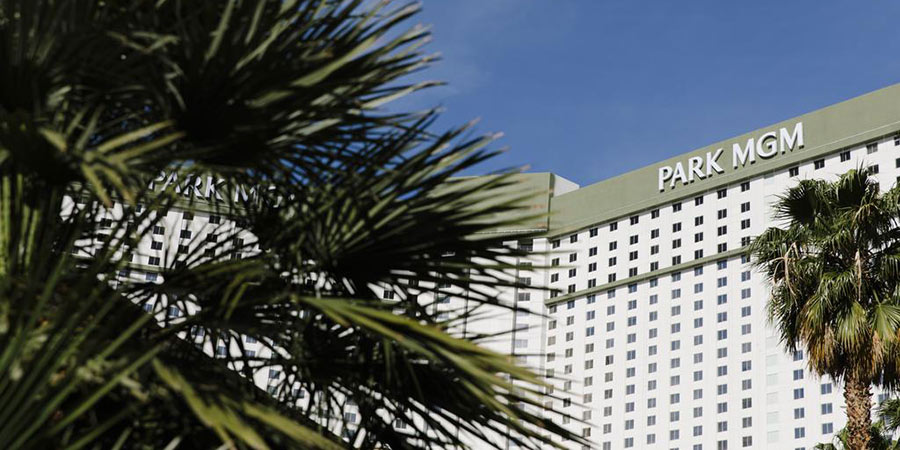 A wonderful 4-Star hotel, the Park MGM Las Vegas boasts an enviable position just off the glittering Las Vegas strip. As is typical of Las Vegas hotels, there's a myriad of restaurants and bars to choose from as well as a spa, a salon, a gym and a number of swimming pools. The large rooms offer free Wi-Fi, an in-room safe and a flat-screen television.
Courtyard by Marriott Los Angeles Burbank Airport, Burbank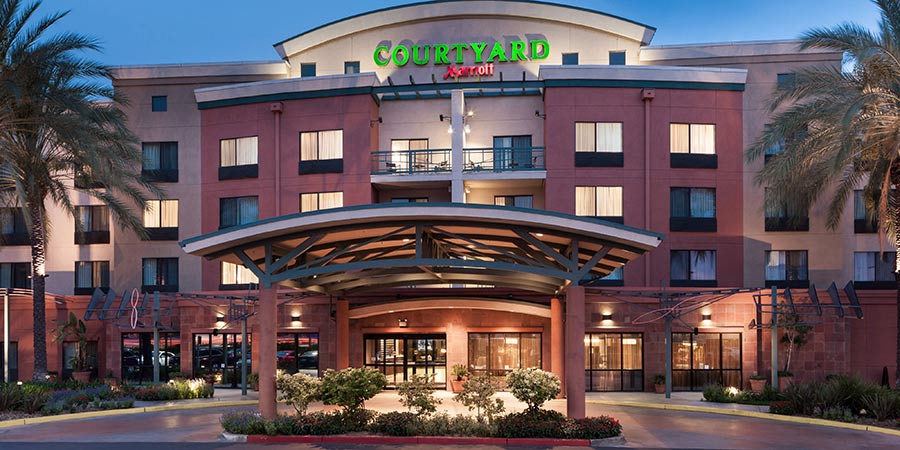 Our base in Los Angeles is the 3-Star Courtyard by Marriott Burbank Hotel.
Courtyard by Marriott, Merced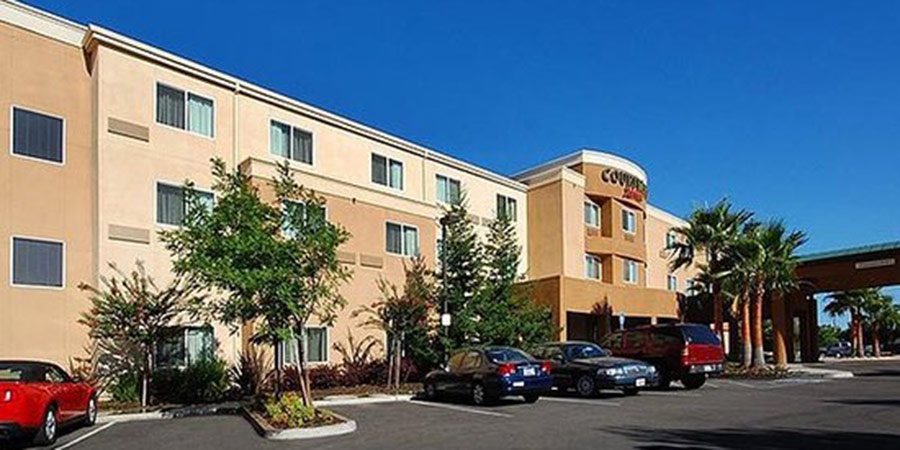 The 3-Star Courtyard by Marriott and is situated a mile away from lively Downtown Merced, and offers modern and comfortable accommodation. The hotel has its own café, the Courtyard Café, as well as an indoor swimming pool, jacuzzi and fitness room. Guest rooms are comfortable and well-equipped, each coming with individual climate control, a telephone, television, tea & coffee making facilities, and a hairdryer.
Casa Munras Garden Hotel & Spa, Monterey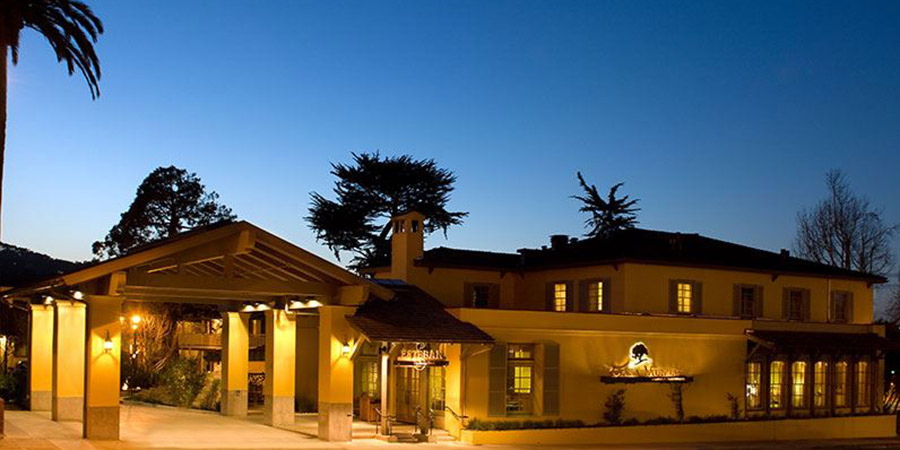 Famously the first hotel to be built in the Pacific town of Monterey, the 3-Star Casa Munras Garden Hotel & Spa is set in a traditional Hacienda-style building and can be found in Monterey's historic Old Town. The hotel has a built-in spa, a pool and a restaurant. Room amenities include a television, tea & coffee making facilities and free Wi-Fi.
Hampton Inn Kayenta Monument Valley, Monument Valley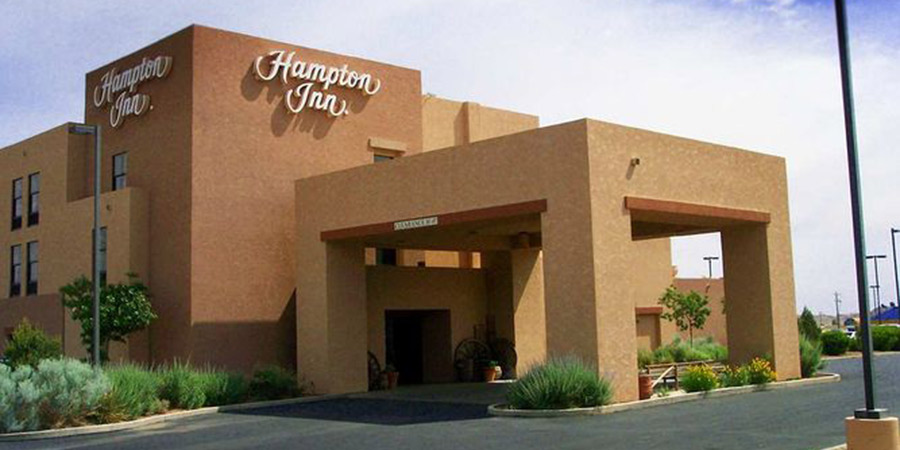 In Monument Valley, we stay at the 3-Star Hampton Inn Kayenta, which provides modern, comfortable accommodation, as well as incredible views across the surrounding Arizona desert. The décor is warm and traditional, with Native American-inspired themes across the guest rooms and public areas. Rooms come equipped with a television, complimentary Wi-Fi and a coffee maker.
Le Meridien Hotel, San Francisco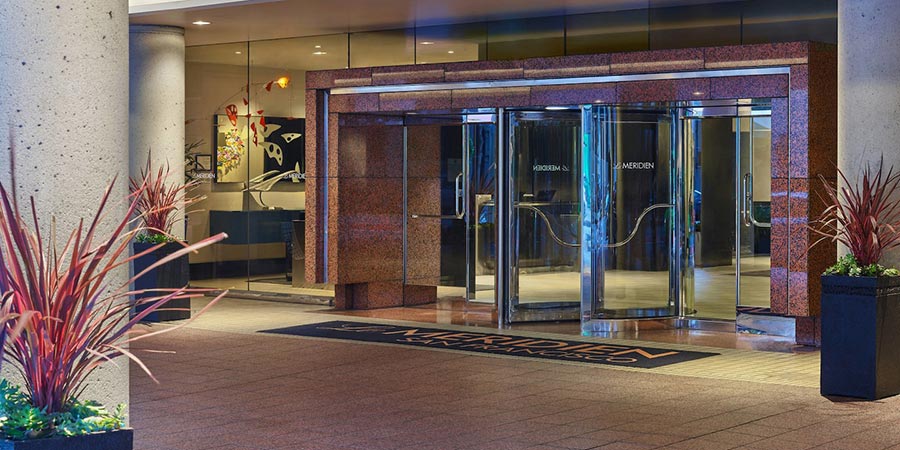 Boasting a marvellous location in San Francisco's Financial District, Le Meridien is our 4-Star base in the city. Overlooking the bay, the hotel is a couple of miles away from Fisherman's Wharf and the Golden Gate Bridge. On site you'll find a small gym, a number of restaurants, an al fresco bar and a gym. The air-conditioned rooms are en-suite and include a mini fridge, a television, free Wi-Fi and an in-room safe. Some also come with bay views.
La Quinta Hotel Zion Park, Springdale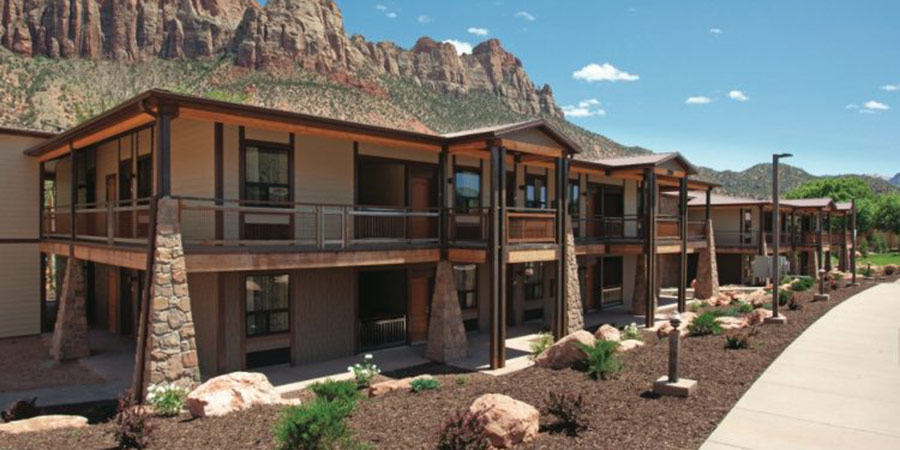 Our base in Springdale is the 3-Star La Quinta Hotel Zion Park.
Hampton Inn Turlock, Turlock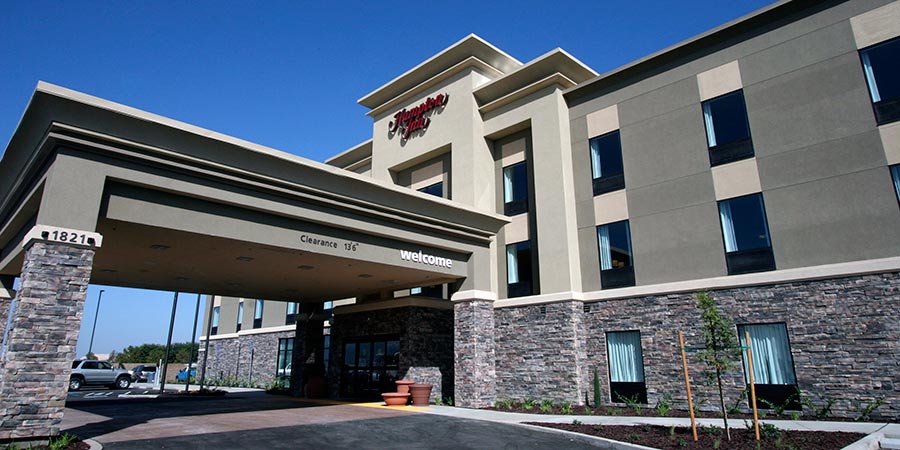 Offering an outdoor pool, a fitness centre, and Wi-Fi, the Hampton Inn Turlock is located a few hours away from Yosemite National Park. With these stunning surroundings, heralding the true beauty of the Grand Old USA, this is an excellent base for your time exploring this magnificent country. Each of the well-appointed and tasteful rooms offer complimentary WiFi, tea & coffee making facilities in the lobby, a television and a hairdryer.
Grand Canyon Railway Hotel, Williams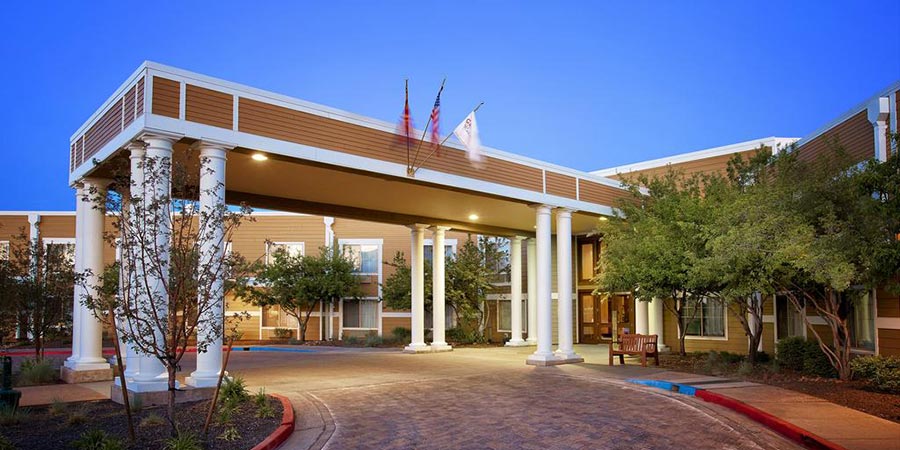 The 3-Star Grand Canyon Railway Hotel in Williams is conveniently located for the heritage railway and the Williams Depot. Owned and operated by the Grand Can-yon Railway, the hotel was built in 1995 and is designed to look like the century-old train depot that once housed the historic Fray Marcos Hotel. The hotel's bar, Spenser's Pub, serves drinks as well as a selection of light meals and snacks and there's also an indoor pool and a hot tub. The standard rooms feature two queen beds, a telephone, television and a coffee maker.
Upgrades
We offer a selection of upgrades and 'add-ons' designed to help you make the most of your holiday - and make it even easier!
Upgrade your flight to World Traveller Plus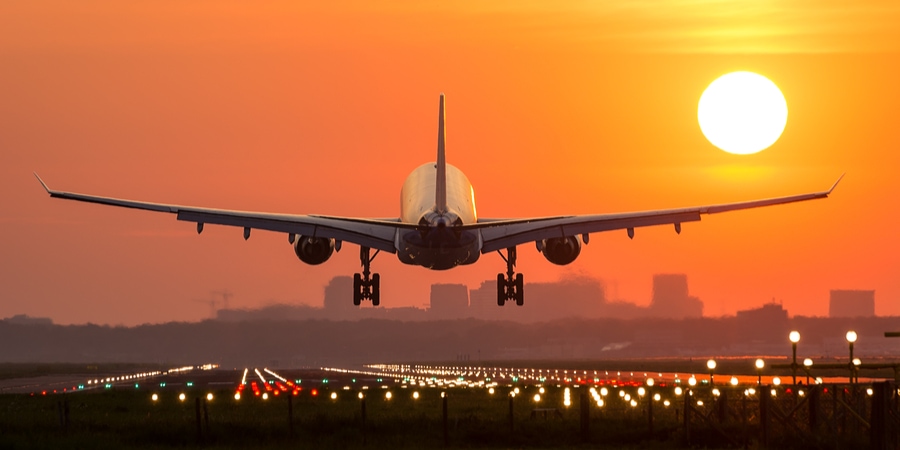 Upgrade your flight to World Traveller Plus from £450 per person each way.
London Hotels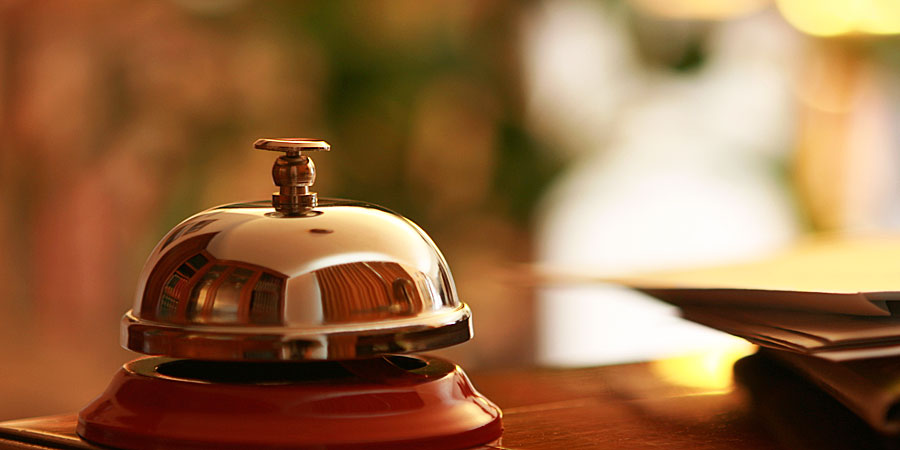 Spending a night in London before your tour can make such a difference to the first day of your holiday - you can arrive in the capital in good time, relaxed and ready to join your Tour Manager the next morning. You may even want to take in a show on the West End, or dine in one of London's famous restaurants. Perhaps on your return to London, you would like to break your journey with an overnight stay before continuing home.

We are able to book a wide range of hotels in central London or, for our holidays beginning with a flight, at Heathrow, Gatwick or Manchester Airport for the night before or after your holiday. The hotels listed below are some of the more popular hotels our customers book in Central London, others are available on request.
| | |
| --- | --- |
| Hotel | Room Rate From Price |
| The Ambassador Hotel | From £65 per person |
Above prices are approximate, subject to availability, and per room per night based on two people sharing. If you require a quote for single occupancy at any of the hotels please contact us on 01904 734 805.
UK rail connections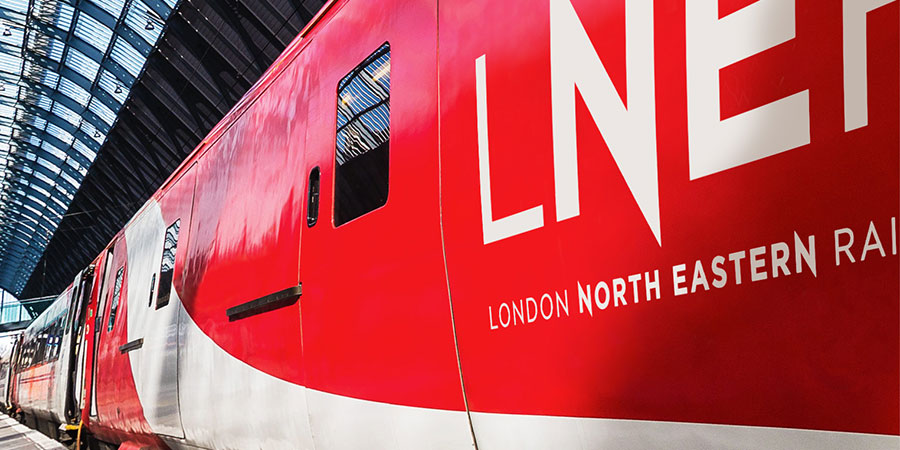 Buying tickets for UK train services can be a tricky business - there are so many fares to choose from, each with different rules and restrictions. As you are connecting with an international departure, we strongly recommend that you book a fully flexible ticket to ensure that should the departure times for your holiday change, your rail ticket can allow for these changes.

We can book fully-flexible UK rail tickets from your local station to join your holiday whether this be a European holiday from St Pancras or a UK holiday. The prices are competitive and tickets are not restricted to a particular train or time of day, and in most cases offer you a free choice of routes.

For an up to date quote from your local station, please ask one of our Tour Advisors.

This page was printed from

www.greatrail.com/au/tours/las-vegas-and-the-golden-west-tour/#VGG21

on 6 December 2021.

Call

01904 521 936

to discuss your holiday

© Copyright 2021. Great Rail Journeys