01904 521 936
Open 7 Days a Week
Grand Tour of America
Discover America's most famous sights by rail
Discover the vibrant, varied United States on a once in a lifetime journey that takes you to some of America's most famous sights including Alcatraz, the Las Vegas strip, the Grand Canyon and Niagara Falls.
The itinerary for your journey
Tour highlights
Immerse yourself in the 'sin city' of Las Vegas, taking in the seemingly endless range of entertainment that's on offer
Experience some of the most scenic rail routes aboard world-famous trains including Amtrak, and the Grand Canyon Railway
Discover 'the city that never sleeps' New York, on a guided tour, visiting Grand Central station and other famous landmarks
Make a fascinating trip to the Grand Canyon and the Colorado River, immersing yourself in the beauty of this natural wonder
Explore the dramatic landscapes of the Rocky Mountains, visiting some of its most impressive scenery
Day 1 - London to San Francisco
We depart London Heathrow for San Francisco, where our base for 2 nights is Le Meridien Hotel San Francisco.
Day 2 - San Francisco
Our sightseeing tour on Day 2 includes the inspiring Golden Gate Bridge and popular Fisherman's Wharf. We also cruise to the famous island of Alcatraz, once a federal penitentiary housing notorious criminals such as Al Capone and the fascinating 'Birdman of Alcatraz'.
Day 3 - Yosemite National Park
We travel by Amtrak train today to Merced. From here a coach takes us to Yosemite National Park where we enjoy a tour of the valley floor, taking in views of Half Dome, the 3,000-foot El Capitan, and the spectacular Bridalveil Falls. We stay in Merced for the night.
Day 4 - To Las Vegas
We board our Amtrak service to Bakersfield today continuing to Las Vegas by coach. On arrival, we check into the famous Park MGM hotel for 2 nights.
Day 5 - Las Vegas
On Day 5, you are free to explore incredible Las Vegas at leisure. The Las Vegas monorail is a great way to discover the amazing sights and spectacles of the Las Vegas strip and its variety of resorts, with top class shows and an extraordinary selection of entertainment to choose from.
Day 6 - The Hoover Dam and Flagstaff
Today, we head across Nevada to Arizona, via the Hoover Dam. Entering Arizona, we take the legendary Route 66, following this famous road until Flagstaff, where we spend 2 nights at the Little America Hotel, set amidst 500 acres of ponderosa pine forest.
Day 7 - The Grand Canyon
We travel in vintage carriages hauled by historic locomotives on the Grand Canyon Railway today, to see one of the world's most awe-inspiring sights, the Grand Canyon. The canyon, created by the Colorado River over a period of 6 million years, is up to 18 miles wide, 1 mile deep, and is one of the most visited sites in the US. We arrive at the South Rim and main viewpoint of the canyon to take in the dramatic vistas.
Day 8 - Mounment Valley
On Day 8, we drive through Navajo country and Utah's Monument Valley - familiar as the rugged setting of many American Western movies. The whole region presents the imagery of a bygone era, where cowboys still spend lonely months herding cattle across miles of untouched hills and Native Americans still perform age-old rituals. We reach Durango for a night at the Holiday Inn & Suites.
Day 9 - Exploring the US by railroad
On Day 9, we board the Durango and Silverton Railroad* for a journey through breathtaking canyons, past emerald-green rivers and dense forests to Silverton. We continue by coach to Grand Junction and stay at the Hampton Inn.
*During the early part of the season the Durango & Silverton Railroad operates a winter timetable. During this period we enjoy a journey from Durango to Cascade Canyon by rail.
Day 10 - Rocky Mountains
On Day 10, we set out on one of the USA's most scenic rail journeys, travelling aboard the California Zephyr. Our journey takes us up into the Rocky Mountains, through the heart of Colorado's wine region. Our destination is Denver, where we spend 2 nights at the AC Hotel Marriott.
Day 11 - Denver and the Rocky Mountains
Day 11 is free for you to explore Denver's attractions. The city boasts a milelong promenade lined with cafés and shops, and there's mountain views lurking down every street.
Day 12 - Rocky Mountains
On Day 12, we take a tour of the Rocky Mountains, seeing the Red Rock Amphitheatre and Buffalo Bill's Grave. We head over to Breckenridge for lunch before continuing to Loveland Pass, situated at an elevation of 11,990 feet and offering panoramic views of the Rockies. Tonight, we rejoin the California Zephyr for our journey to Chicago.
Day 14 - Chicago
On Day 14 you have to full day at leisure to explore Chicago.
Day 15 - Chicago
On Day 15, we explore Chicago on a guided sightseeing tour of the city. Set on the shores of vast Lake Michigan, the 'Windy City' is home to a wealth of incredible architecture, world-class museums, and wonderful restaurants. We board the Lake Shore Limited this evening for the overnight rail journey to Buffalo, on the cusp of Niagara Falls.
Day 16 - Niagara Falls
We arrive in Buffalo and transfer to our hotel located close to the spectacular Niagara Falls. The waterfall is loved by travellers all over the world for its emerald colour and a descent so forceful that the spray casts a mist around it.
Day 17 - New York
On Day 17, we travel to New York by train, taking a tour of iconic Grand Central station, on our arrival. We then transfer to the Marriott East Side hotel.
Day 18 - New York, New York
We wake up in 'the city that never sleeps' today, setting out on a guided tour that includes Central Park and glamorous Fifth Avenue, before taking a harbour cruise around Manhattan and past the Statue of Liberty. You also have free time to explore this exciting city; perhaps visit poignant 'Ground Zero' or catch a show on Broadway.
Day 19 - To London
Bidding a fond farewell to New York and the US, we transfer to the airport today for our flight to London Heathrow.
Day 20 - London
We arrive on Day 20 at London Heathrow.
Please note
Please note that while every departure of this tour will feature the same excursions, the order may differ from that shown above.
Departure Dates
All prices are per person and assume full occupancy of the room.
Please always refer to the website for up-to-date prices and availability.
Trains
Amtrak Trains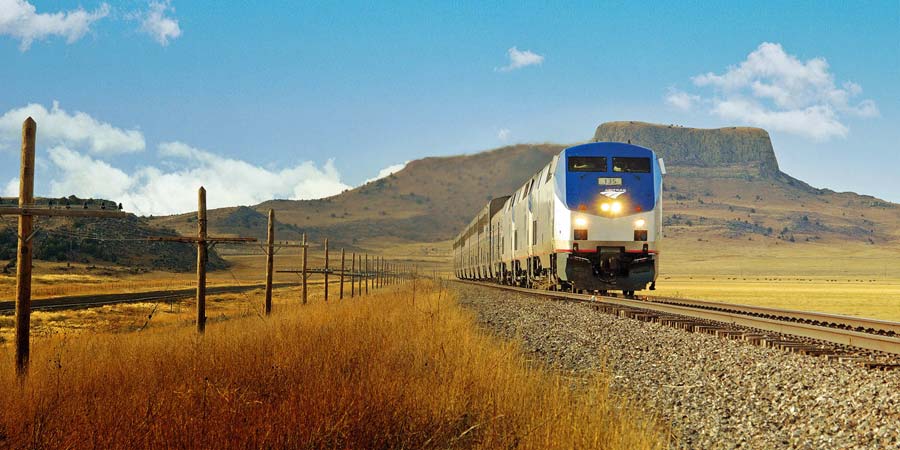 Amtrak trains provide the passenger rail services in the USA, and relaxing on board one of its comfortable long distance trains is simply the best way to discover this vast country, its great cities and ever-changing landscape.
On overnight journeys, accommodation is in a Roomette Cabin, which are comfortable but compact. Inside you have two comfortable reclining seats beside a large window, which convert to upper and lower berths at night. Each cabin has individual climate control, a fold down table, fresh towels and complimentary bottled water. WC, shower and washroom facilities are located at the end of each carriage. Roomettes are located on both the upper and lower levels of the double-deck carriages.
On some Amtrak trains a limited number of bedrooms are available at a supplement. These cabins have a daytime sofa that converts to a wide lower berth and a comfortable upper berth at night, and the added benefit of their own en suite shower, washbasin and WC. During daytime journeys we travel in comfortable seats with plenty of legroom. On tours involving journeys on overnight sleeper services, passengers enjoy a meal in the restaurant car if they are travelling during a mealtime. Passengers travelling during the day may purchase meals from the restaurant car where this service is provided. Many Amtrak trains also have Lounge, Dinette and Café cars where passengers can buy snacks, meals and beverages and take advantage of the comfy seating.
Amtrak's California Zephyr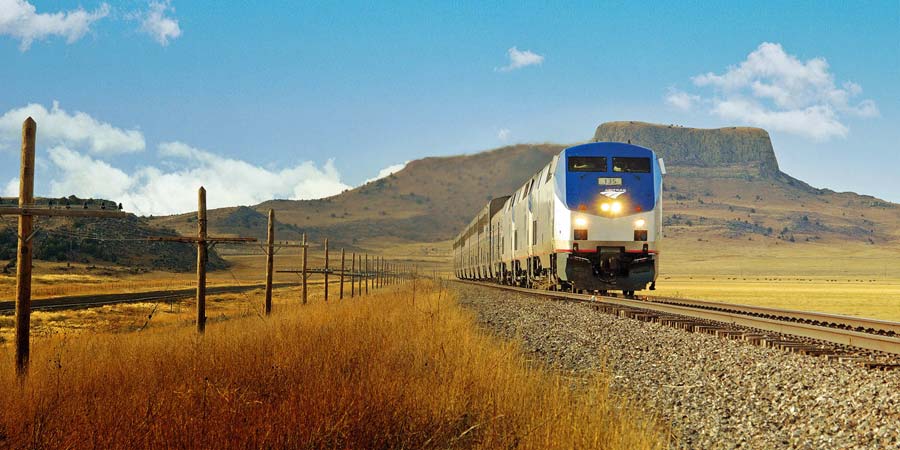 Emeryville to the Great Central Valley
Once dubbed the "most talked about train in America", our journey on the California Zephyr begins in Emeryville, just after the western terminus in San Francisco. On leaving Emeryville, we cross the shallow tidal estuary that forms the northern extension of San Francisco Bay. Across the strait is the California Maritime Academy, and on the Solono County side is the former Mare Island Naval Shipyard - the first such facility on the West Coast. We pass through Martinez, and at Suisun Bay, we can see on the right a 70-ship fleet of decommissioned warships, kept afloat since World War II in case of another war. Travelling through Suisun Marsh, the Montezuma Hills are visible from the northern banks of the river. These are known for their wind energy resource potential; there is a windfarm here which boasts turbines up to 415 feet tall. Our next stop is in Davis, which has a 1913 adobe-style railway station listed as an historic landmark. After this we reach the Great Central Valley - the large, flat valley that dominates the central portion of the state. Outside the windows we can see the Yolo Basin, which produces one billion pounds of rice annually.
Sacramento into Utah
We then reach the capital of California, Sacramento, where we can see the remnants of the Southern Pacific's locomotive shops on approach. We later pass through Auburn, known for being part of the gold rush. On the left we can see a firehouse, which was built in 1888 and housed the first voluntary department west of Boston. We call at Colfax, and then our train begins to cross the Sierra Nevada Range. We see Cape Horn on the right, some 1,500ft above the American River, before we journey over the Long Ravine Bridge, which provides one of the first clear views of the Sierras in the distance to the right. Before too long we cross Interstate 80. There are two cascade lakes actually above the train here, and their runoff flows beneath the tracks under two bridges. The California Zephyr stops in Reno in the evening, and as night falls, the train continues on into Utah and through Salt Lake City. We also pass alongside some of the region's imposing mountains, such as the 11,000ft Mount Timpanagos on the left as we travel through Geneva.
To Colorado
In the morning, we cross over the Utah/Colorado State Line as our train continues eastwards. Here the scenery becomes truly spectacular as we journey over the 12.5-mile gorge at Glenwood Canyon, followed closely by the short Gore Canyon. This particular gorge is 1,000ft above the river, meaning that it can only be crossed by rail. Shortly after this, the California Zephyr travels through Granby and into the stunning Rocky Mountain National Park. We make our way through the 6.2-mile Moffat Tunnel, a feat of engineering that cuts our journey by 176 miles, before we reach Denver. Known as the Mile-High City because of its elevation above sea level, Denver is the final calling point for some of our journeys, and the boarding station for others.
From Denver to Chicago
Leaving Denver behind in the evening, the first main point is the Colorado/Nebraska State Line. Here the clocks go forward one hour. We pass through Lincoln, Nebraska's state capital, after night falls. After this, our train passes alongside a part of the Platte River, which is over 300 miles long. After a stop in Omaha in the morning, we pass Offutt Air Force Base on the right. This was where two B-29 Superfortress bombers were built which were then used to drop atomic bombs on Japan, and shortly after this our train crosses the Nebraska/Iowa State Line. At the same time, we cross the Missouri River. Our next stop is at Creston, so called because it is the highest point on the railway between the Missouri and Mississippi Rivers. We then make the descent to the Iowa/Illinois State Line, shortly before the enormous Mississippi River appears beneath us. Our train calls at Galesburg and Naperville before arriving at Chicago, Illinois' largest city, and the industrial core of the Midwest.
Amtrak's San Joaquin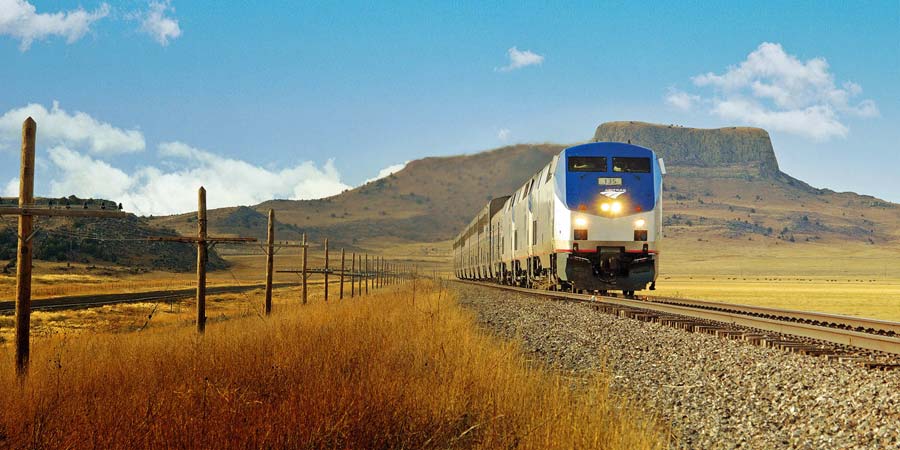 The San Joaquin plies the route between Oakland in the San Francisco Bay area and Bakersfield in Southern California. It takes its passengers on a journey through California's premier agricultural region, the Central Valley, making a stop in Sacramento, the state capital, on the way. On our Las Vegas & the Golden West Holiday we travel the whole of this route in two stages. We begin with the three-hour journey from Oakland to Merced, where we alight for Yosemite National Park, and continue the following day to Bakersfield - a further three hours.
Amtrak's Lake Shore Limited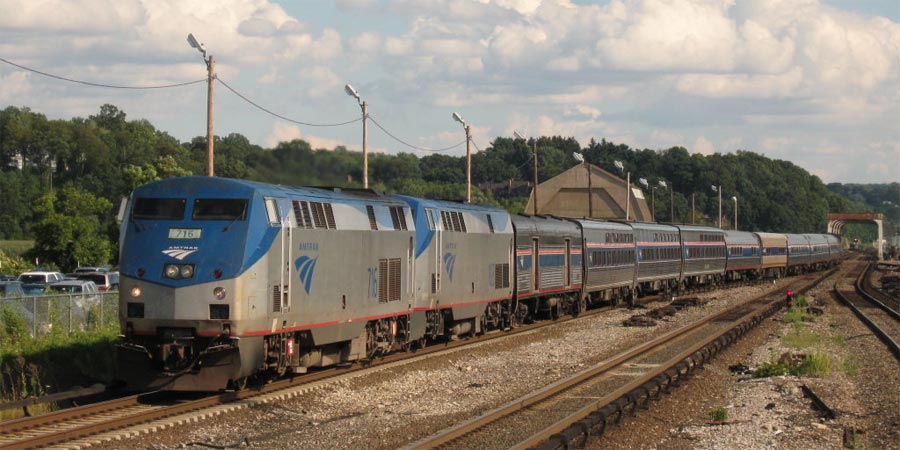 Our 959-mile journey on Lake Shore Limited begins in Chicago, as we prepare to cross five states on our overnight journey to New York.
Please note that some of our tours operate this route in reverse, or feature a journey along just part of the route. See the tour itinerary for details.
Durango & Silverton Railroad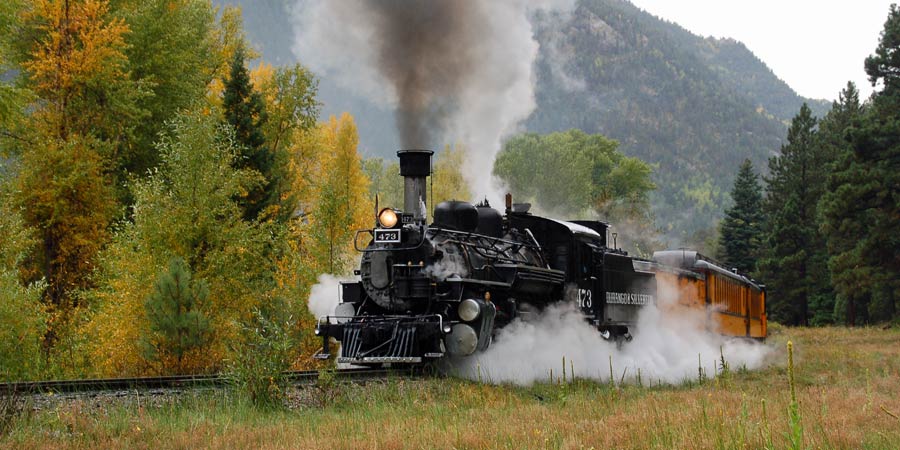 The Durango & Silverton Railroad has been in continuous operation since 1882 - now 133 years ago. It still operates steam engines and vintage rolling stock, and, perhaps most impressively, they are all indigenous to the line. The locomotives in use today made their first appearance there between 1923 and 1925.
The line climbs from Durango into the San Juan Mountains at Silverton, on a journey lasting 3 ½ hours. This allows plenty of time to enjoy the magnificent scenery.
Grand Canyon Railway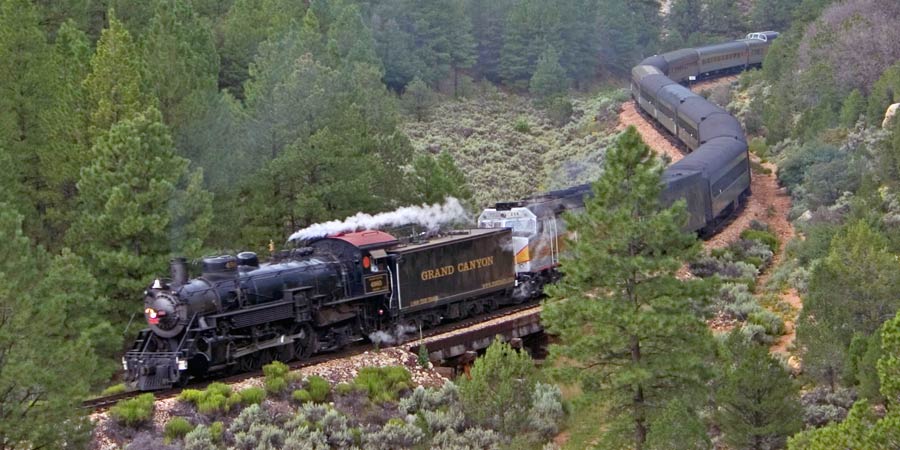 Opened in 1901, the Grand Canyon Railway carried passengers and supplies over the sixty-five mile journey from the Arizona town of Williams to Grand Canyon Village at the canyon's South Rim.
A convenient means of visiting one of the USA's greatest natural phenomena, the Grand Canyon Railway remained popular with tourists until the irresistible rise of America's car industry. As the popularity of road travel boomed, the railway's passengers declined and the line became freight-only in 1968 before closing altogether in 1974. Realising that such an iconic line could not be lost, entrepreneurs Max and Thelma Biegert bought the Grand Canyon Railway in 1989, just as its rusting assets were being salvaged for scrap. Its track and rolling stock lovingly restored to its original glory, the railway re-opened in 1990.
Today, although the magnificent steam locomotives that once hauled carriages to and from the Grand Canyon only appear very rarely, the two-hours and fifteen-minute trip to and from Williams remains an unforgettable and nostalgic journey through one of the USA's most spectacular landscapes.
Hotels
Hampton Inn Chicago Magnificent Mile, Chicago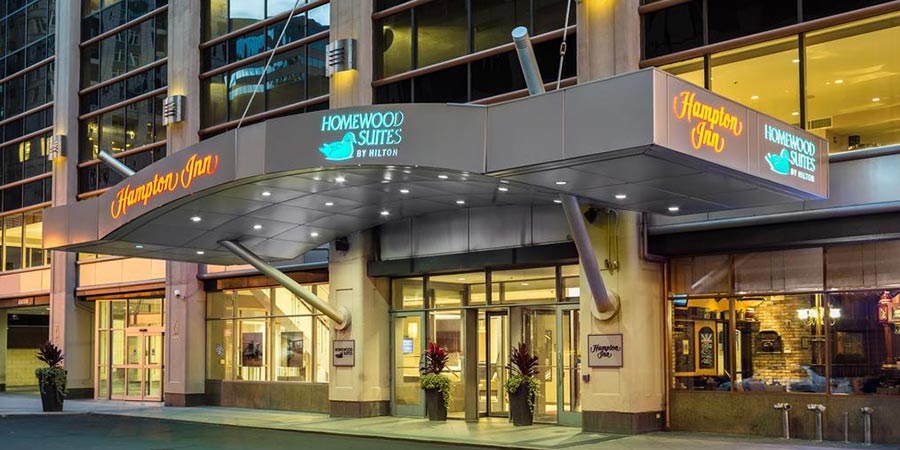 The Hampton Inn Chicago Magnificent Mile is situated in Chicago's bustling 'Magnificent Mile', home to designer shops and excellent restaurants. Rooms each offer a flat-screen television, free Wi-Fi, plus mini fridges, and tea & coffee making facilities. Other amenities include a seasonal rooftop pool, and a fitness centre.
AC Hotel by Marriott Denver Downtown, Denver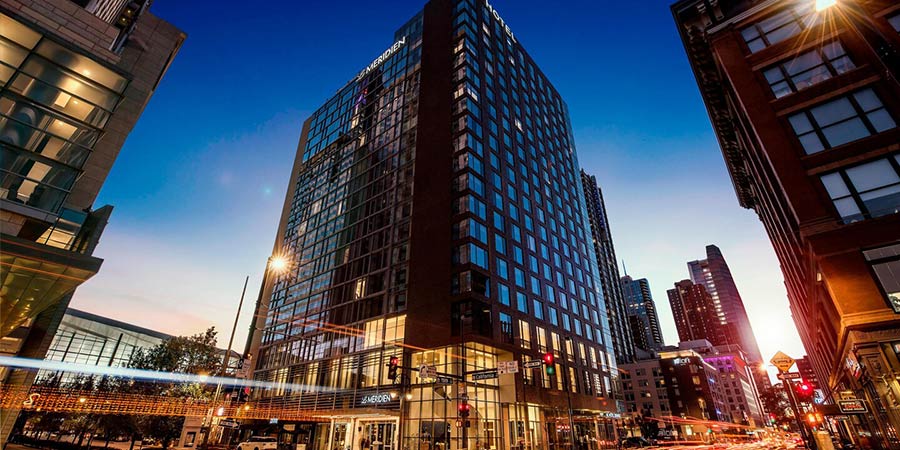 AC Hotel by Marriott Denver Downtown is a 3-Star establishment close to several major landmarks in the city. The hotel boasts European designs with contemporary decor, and offers stunning views of both the city and the Rocky Mountains. Each room has air-conditioning and a separate sitting area. It also boasts an oversized chair, a writing desk and ergonomic chair, ironing facilities, a hairdryer, in-room safe, Wi-Fi connectivity, a television, 2 phones, and tea & coffee making facilities.
Holiday Inn & Suites Durango Central, Durango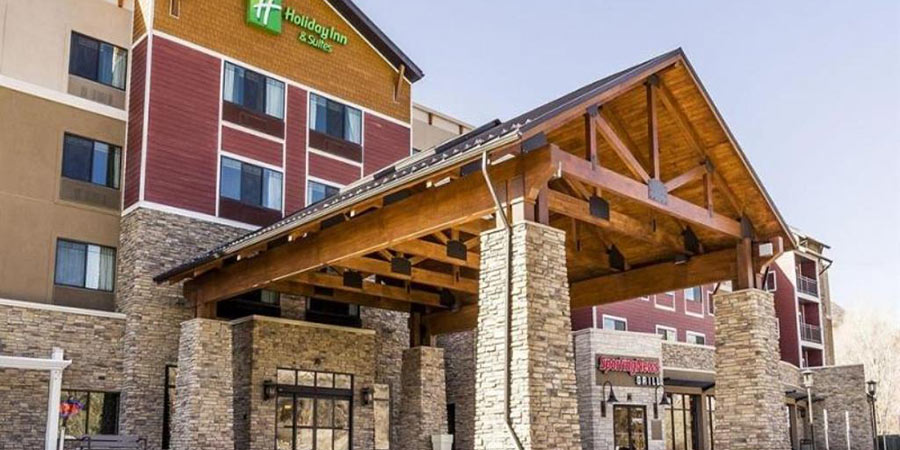 The modern Holiday Inn & Suites Durango Central is located close to the centre of downtown Durango. As well as a restaurant and lounge, the hotel has an indoor swimming pool, 24-hour gym and a spa with sauna and massage rooms. Room facilities include cable TV, Wi-Fi internet access, air conditioning, a hairdryer and coffee maker.
Little America Hotel, Flagstaff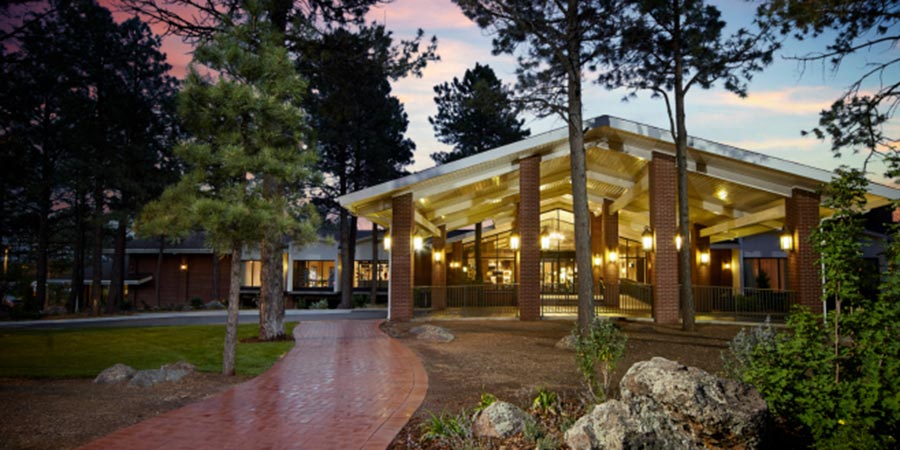 The 3-Star Little America Hotel in Flagstaff stands in 500 acres of ponderosa pine forests at the base of the majestic San Francisco Peaks, and offers a perfect base from which to explore the natural wonders of Northern Arizona. The hotel benefits from a full-service restaurant and a lounge bar. Leisure facilities include a fully-equipped gym, a heated outdoor swimming pool and a hot tub, plus a selection of sports and activities available on request. The Little America Hotel also has a gift shop and the well-appointed rooms are set in four, two-storey lodges within the grounds. Each is comfortable and spacious, featuring two queen-sized beds and a sitting area. Facilities within the room include a telephone, a flat-screen television, mini refrigerator, coffee maker, hair dryer, iron and ironing board and a safe.
Hampton Inn, Grand Junction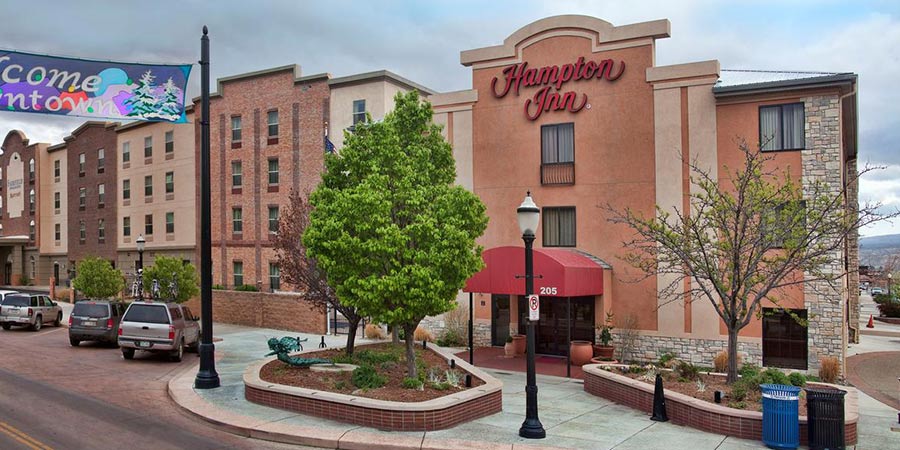 Situated on historic Main Street in downtown Grand Junction, the hotel enjoys a prime location within easy walking distance of 150 shops, restaurants, museum and theatres. Facilities include an indoor and outdoor swimming pool, jacuzzi and fitness centre. Rooms are equipped with television, hairdryer and coffee maker.
MGM Park Hotel, Las Vegas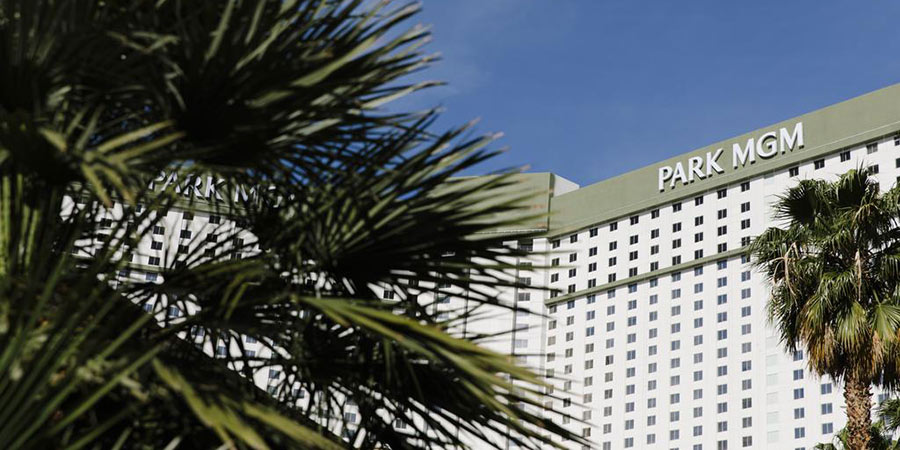 A wonderful 4-Star hotel, the Park MGM Las Vegas boasts an enviable position just off the glittering Las Vegas strip. As is typical of Las Vegas hotels, there's a myriad of restaurants and bars to choose from as well as a spa, a salon, a gym and a number of swimming pools. The large rooms offer free Wi-Fi, an in-room safe and a flat-screen television.
Hampton Inn & Suites Merced, Merced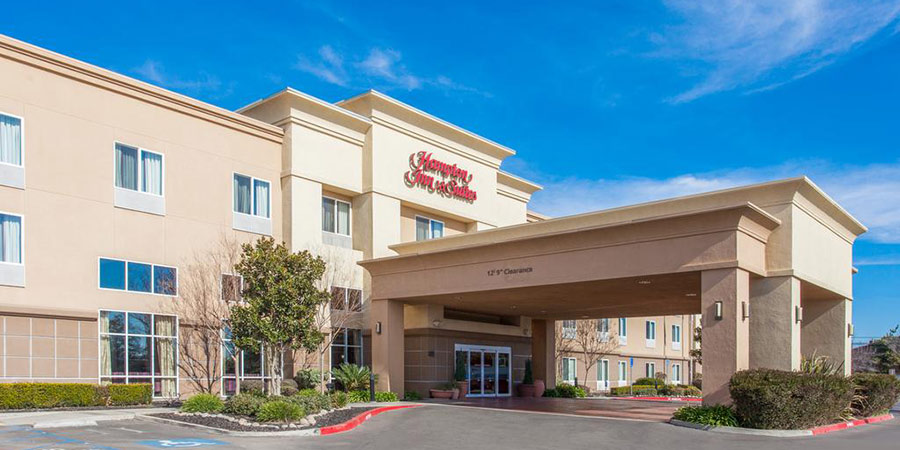 The 3-Star Hampton Inn & Suites Merced is situated close to Lake Yosemite, which features a fitness centre and an outdoor pool. The rooms offer free Wi-Fi, a television, a microwave, a mini fridge, and tea & coffee making facilities.
New York Marriott Marquis, New York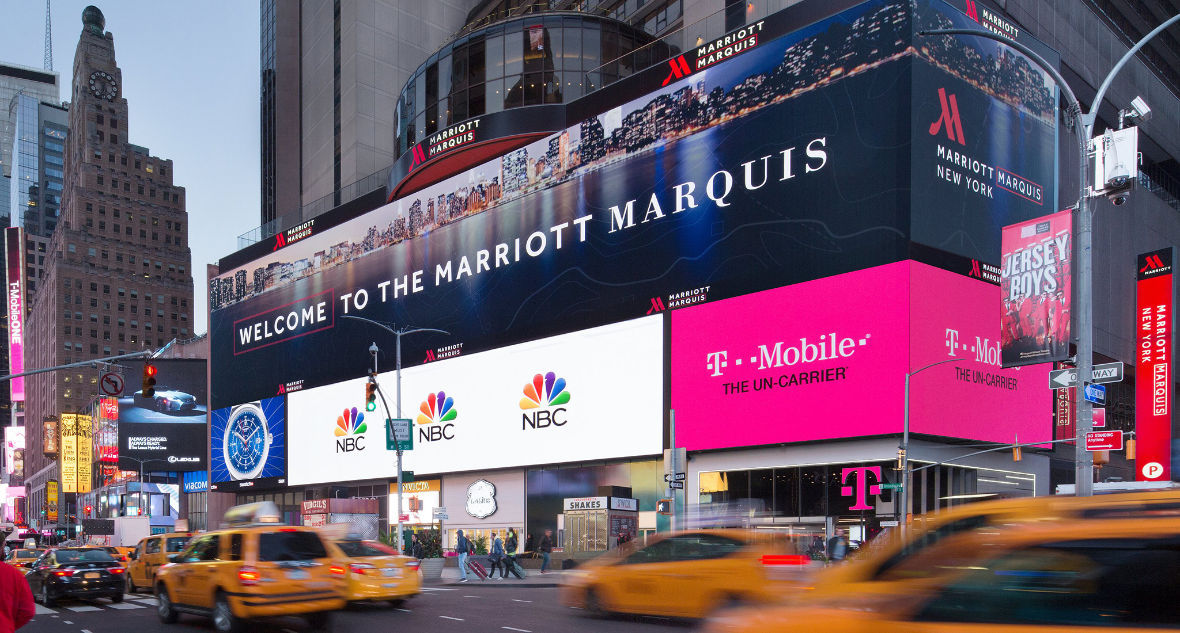 Set in the buzzing epicentre of New York's Times Square, the 4-Star New York Marriott Marquis is ideally located to experience all of the magic of New York City. Situated just steps away from a multitude of legendary sights and attractions, including the theatres of Broadway, Radio City Music Hall, Madame Tussauds and the Rockefeller Center, the New York Marriott Marquis boasts several restaurants and bars, including the city's only revolving restaurant and lounge. There's also a Broadway lounge and terrace, offering spectacular views across the iconic street itself, a traditional American kitchen and bar and an on-site coffee house. Rooms are luxurious and feature the Marriott's signature plush bedding, stylish marble bathrooms, flat-screen televisions and tea & coffee making facilities
Hyatt Place, Niagara Falls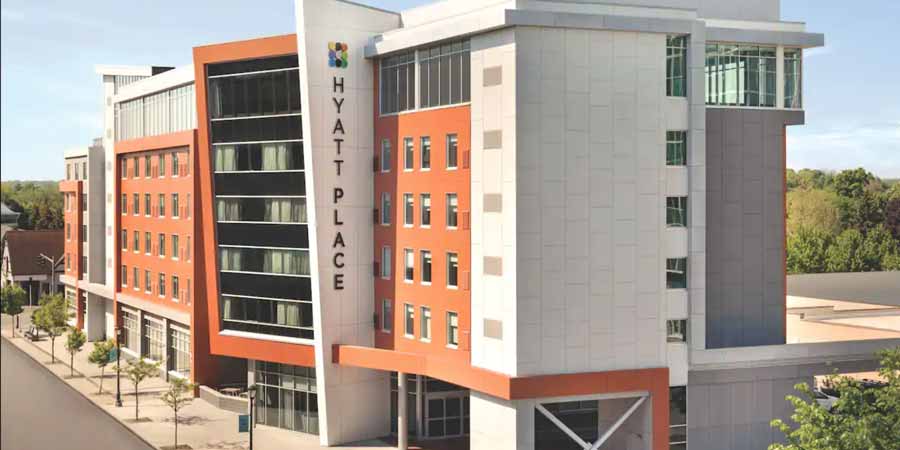 The awe-inspiring cascades of the Niagara River's three waterfalls are a justly world-famous sight. And when you stay at Hyatt Place Niagara Falls, they're right in your backyard. Follow the sound of roaring water and you'll reach the observation tower.
Le Meridien Hotel, San Francisco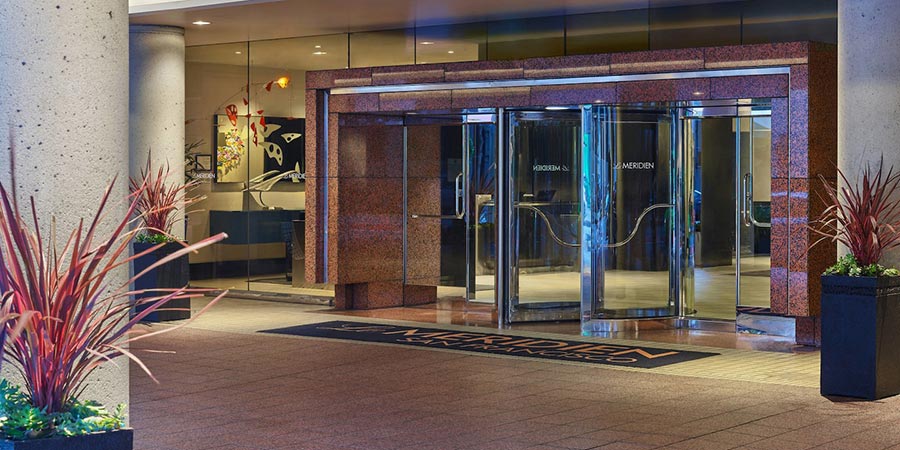 Boasting a marvellous location in San Francisco's Financial District, Le Meridien is our 4-Star base in the city. Overlooking the bay, the hotel is a couple of miles away from Fisherman's Wharf and the Golden Gate Bridge. On site you'll find a small gym, a number of restaurants, an al fresco bar and a gym. The air-conditioned rooms are en-suite and include a mini fridge, a television, free Wi-Fi and an in-room safe. Some also come with bay views.
Upgrades
We offer a selection of upgrades and 'add-ons' designed to help you make the most of your holiday - and make it even easier!
Overnight Train Upgrade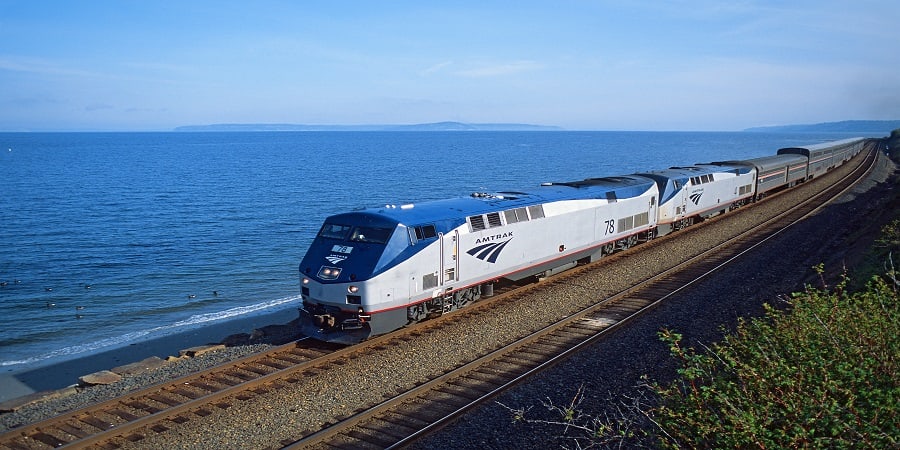 Bedroom with shower/W.C. on overnight trains from £495 per person (twin occupancy only)
2 for 1 Premium Economy Flight Upgrade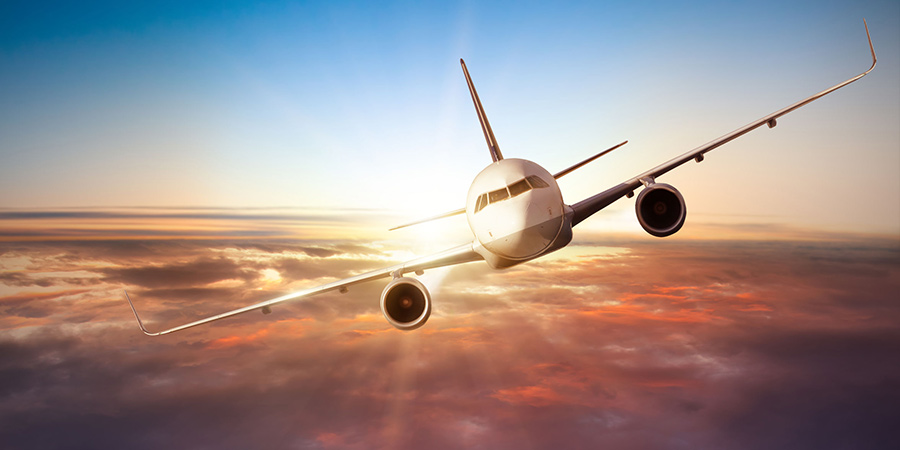 2 for 1 upgrade from Economy to Premium Economy flight upgrade available on selected 2021 departures from £350 per person.
SUG2101, SUG2102, SUG2103, SUG2104, SUG2105, SUG2106, SUG2107. SUG2108, SUG2109, SUG2110
Please Call for further details.
Upgrade your flight to Premium Economy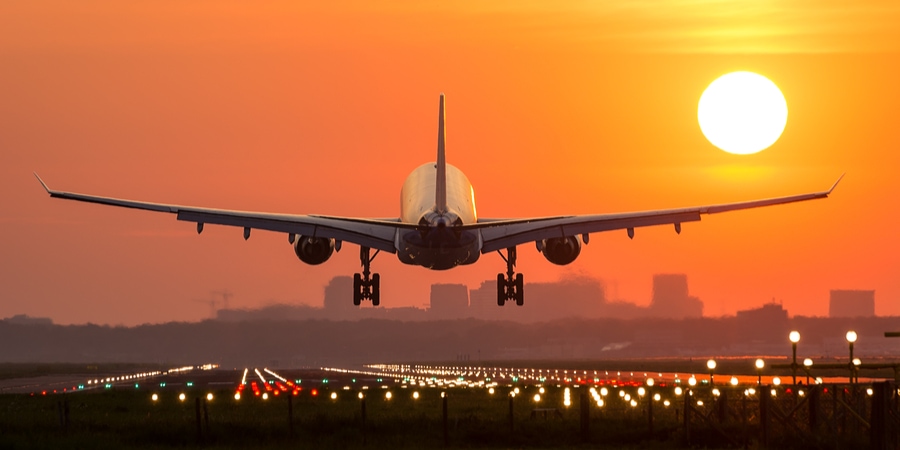 • Upgrade your flight to Premium Economy from £350 per person each way
London Hotels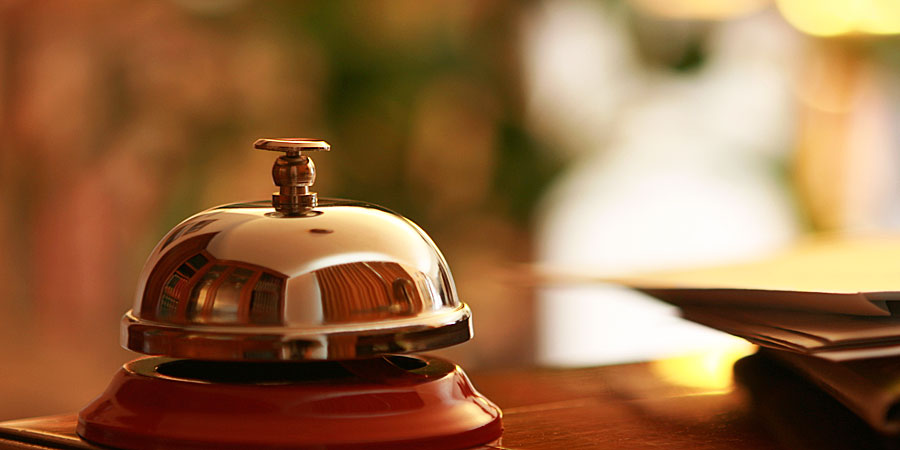 Spending a night in London before your tour can make such a difference to the first day of your holiday - you can arrive in the capital in good time, relaxed and ready to join your Tour Manager the next morning. You may even want to take in a show on the West End, or dine in one of London's famous restaurants. Perhaps on your return to London, you would like to break your journey with an overnight stay before continuing home.

We are able to book a wide range of hotels in central London or, for our holidays beginning with a flight, at Heathrow, Gatwick or Manchester Airport for the night before or after your holiday. The hotels listed below are some of the more popular hotels our customers book in Central London, others are available on request.
| | |
| --- | --- |
| Hotel | Room Rate From Price |
| The Ambassador Hotel | From £65 per person |
Above prices are approximate, subject to availability, and per room per night based on two people sharing. If you require a quote for single occupancy at any of the hotels please contact us on 01904 734 805.
UK rail connections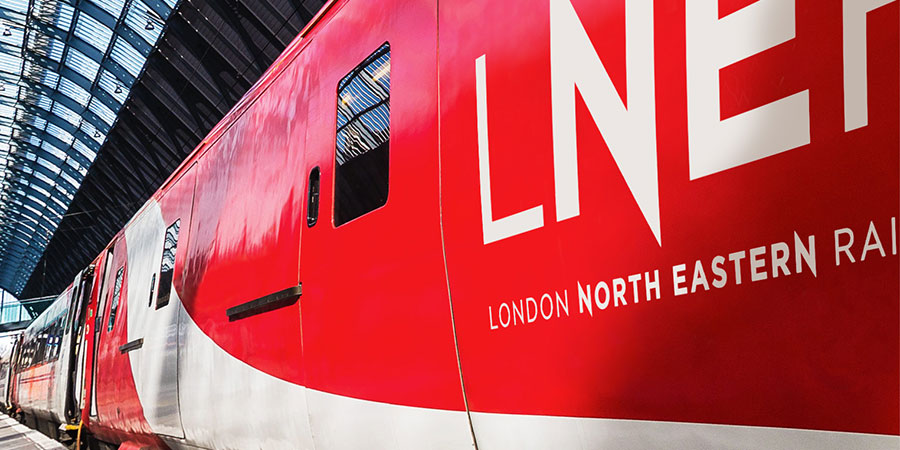 Buying tickets for UK train services can be a tricky business - there are so many fares to choose from, each with different rules and restrictions. As you are connecting with an international departure, we strongly recommend that you book a fully flexible ticket to ensure that should the departure times for your holiday change, your rail ticket can allow for these changes.

We can book fully-flexible UK rail tickets from your local station to join your holiday whether this be a European holiday from St Pancras or a UK holiday. The prices are competitive and tickets are not restricted to a particular train or time of day, and in most cases offer you a free choice of routes.

For an up to date quote from your local station, please ask one of our Tour Advisors.

This page was printed from

www.greatrail.com/au/tours/the-trans-american-rail-tour/#SUG21

on 25 October 2021.

Call

01904 521 936

to discuss your holiday

© Copyright 2021. Great Rail Journeys