01904 521 936
Open 7 Days a Week
India's Palace on Wheels & Ultimate Rajasthan
An adventure on one of India's famous hotel trains
Magnificent palaces and forts are waiting to be discovered on this Indian rail adventure aboard the Palace on Wheels train. Experience the lifestyle of the Maharajahs as we visit walled cities, marvel at the astonishing Taj Mahal and enjoy tiger spotting in Ranthambore National Park.
The itinerary for your journey
Tour highlights
Journey from Delhi to Bharatpur aboard the Palace on Wheels
Visit Bangla Sahib Gurudwara, exploring its langar, or kitchen, where everyone is welcome to a free meal
Discover Shimla by toy train
Visit the tigers of Ranthambore National Park
Explore the Amber Fort, the Taj Mahal and Agra Fort
Enjoy a camel cart ride through the Thar Desert at sunset
What's included
Transportation

6 nights on board the Palace on Wheels

Accommodation

4-5* Accommodation
7 nights' 4 and 5-Star hotel accommodation

Luggage

Luggage transfers throughout

Excursions & Entertainment

UK Tour Manager from start to finish
All rail, volvo and coach transfers
Toyota Innova car transfers in Shimla

Food & Drinks

13 breakfasts
9 lunches, including 2 packed lunches
13 dinners

Flights and airport transfers

Return flights from London Heathrow to Delhi

What's not included

Cancellation & Travel Insurance is not included in the price of the tour but can be arranged

Tips

In India it's customary to leave a tip for local guides, coach drivers and assistants. Tipping is at your discretion, but should you wish to leave a token of your appreciation, we recommend £50pp/ £100 per cabin to cover all necessary services, which can be arranged with the Tour Manager at end of your holiday.
Days 1-3 - London and Delhi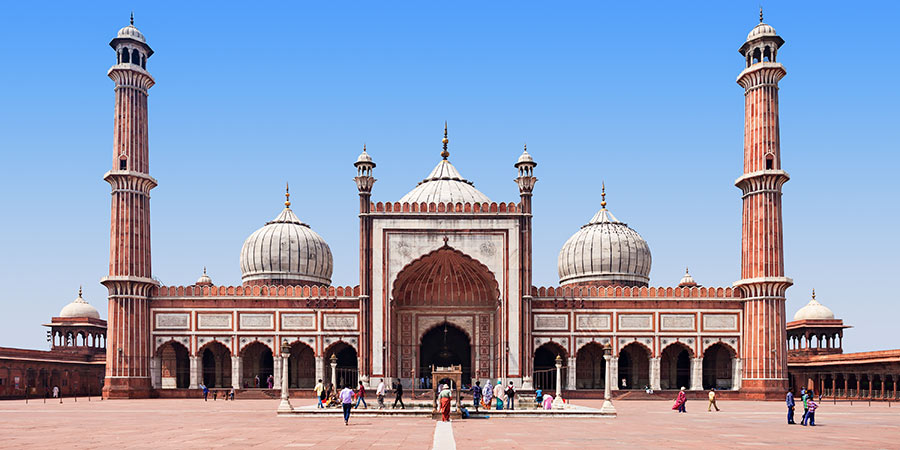 We fly from London Heathrow to Delhi, arriving on Day 2.
On Day 3 we embark on a sightseeing tour, starting with a rickshaw ride through the streets of Old Delhi before visiting the Jama Masjid. We continue to New Delhi, passing by the President's House and Parliament House on the way. We visit the kitchen of Bangla Sahib Gurudwara that serves free meals to hundreds of people every day. We see Gandhi Smriti, a museum dedicated to Mahatma Gandhi, before discovering Connaught Place on a walking tour. Later, we sample high tea at the Imperial Hotel.
Day 4 - The Toy Train to Shimla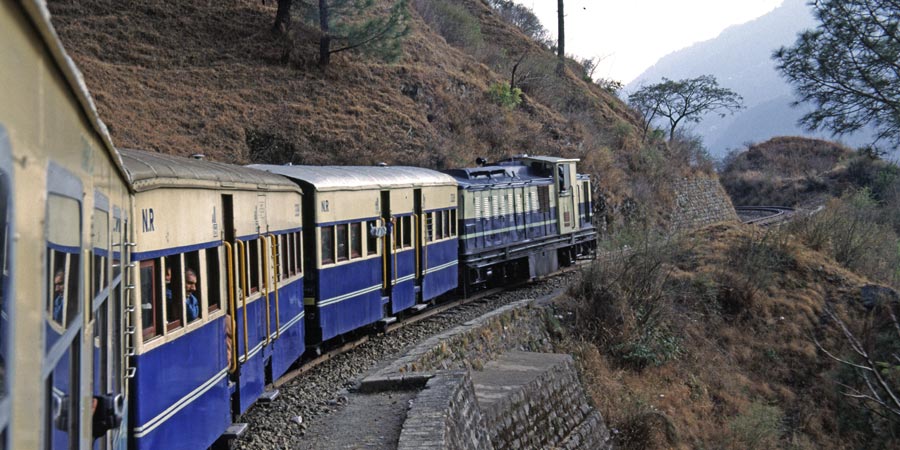 We transfer to the train station to board the Shatabdi Express to Kalka. Here, we embark on a scenic journey on the UNESCO-listed narrow-gauge Toy Train to Shimla. Alternatively, you may choose to make the journey by road. The mountain town of Shimla was once the summer capital of the British Raj because of its cooler climate.
Days 5-6 - Shimla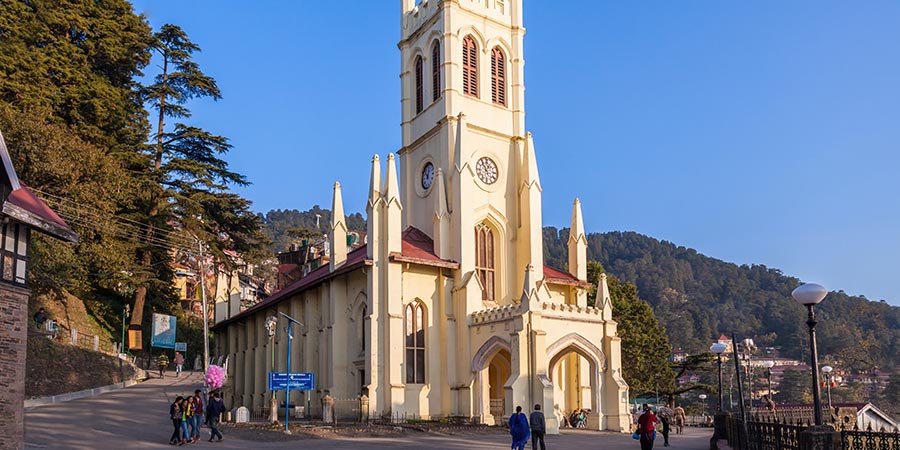 Today begins with an informative talk from guest speaker Raaja Bhasin. Later, we explore Shimla by car and see the Viceregal Lodge, a striking 19th-century Elizabethan-style mansion, and the Sankat Mochan temple. After lunch, we take a stroll along the mall to the town's Gaiety Theatre, the Victorian-Gothic Christ Church, and Scandal Point - so called because it was where people would traditionally meet to gossip.
Day 6 is free to explore Shimla at leisure. There's an optional tour to Kufri where we admire the views over the Himalayas followed by a high tea lunch at Wildflower Hall.
Day 7 - Return to Delhi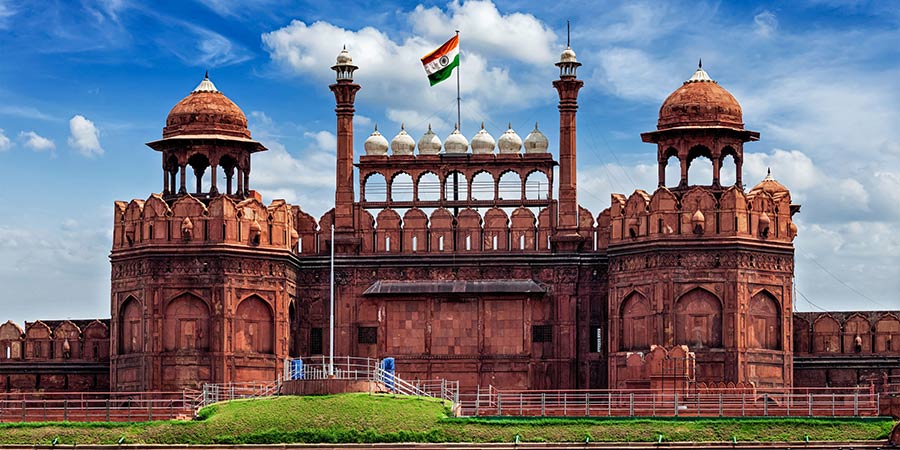 We leave Shimla in the morning, making the journey back down the mountains through stunning scenery to Chandigarh. Here we join the Shatabdi Express to Delhi for another night at the Oberoi Maidens Hotel.
Day 8 - The Palace on Wheels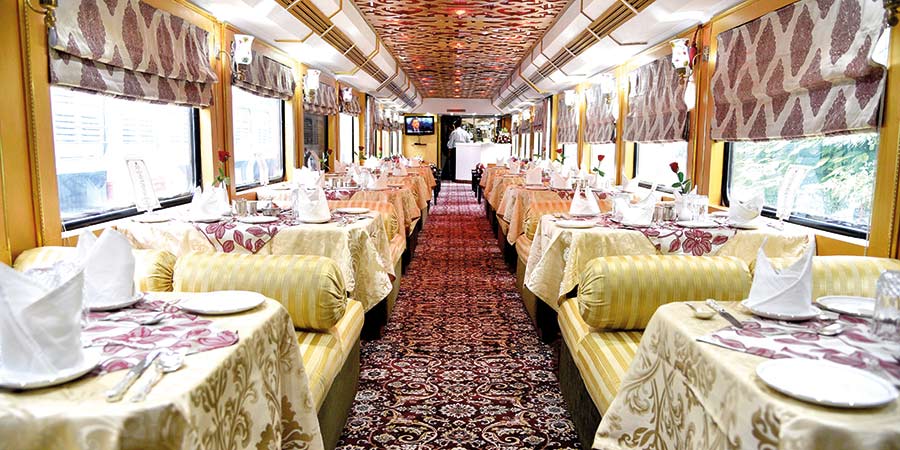 This afternoon, we visit Delhi's National Rail Museum, which tells the history of India's railways. Afterwards, we transfer to our hotel train, the Palace on Wheels, for an enchanting journey in carriages decked in traditional Rajasthani style. After a vibrant welcome ceremony at the station, we settle into our comfortable cabins. We enjoy dinner together in the restaurant car.
Days 9-10 - Jaipur, Ranthambore, and Chittorgarh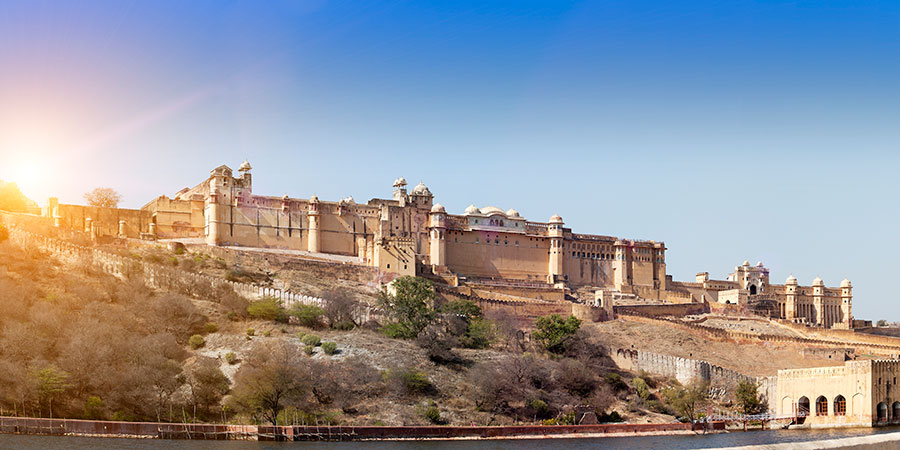 Our first stop is the capital of Rajasthan, Jaipur, where we enjoy lunch at a local restaurant. Founded in 1727 by Maharaja Jai Singh II, the city is often referred to as the 'Pink City' after the buildings were painted pink in the 19th century to celebrate a visit by Prince Albert. Our sightseeing here includes the imposing Palace of the Winds, whose ornate façade once enabled the ladies of the royal court to observe life in the street below whilst remaining in 'purdah', a social practice in which women were hidden from public observation. We also explore the City Palace and the Astronomical Observatory. After a visit to the magnificent Amber Fort, one of 3 hilltop forts that dominate the hills above Jaipur.
During the night, our train continues to Ranthambore. We leave the train to visit Ranthambore National Park on Day 10. One of the largest national parks in India, this is one of the best places to see the Bengal tiger, largely thanks to the conservation efforts of Project Tiger. We head out on a morning game drive with hopes of spotting this majestic creature as well as a plethora of other native wildlife. Afterwards, we board the train to Chittorgarh where we see the majestic hilltop fort, the Tower of Victory, and the intricate Tower of Fame.
Days 11-13 - Udaipur, Jaisalmer, and Jodhpur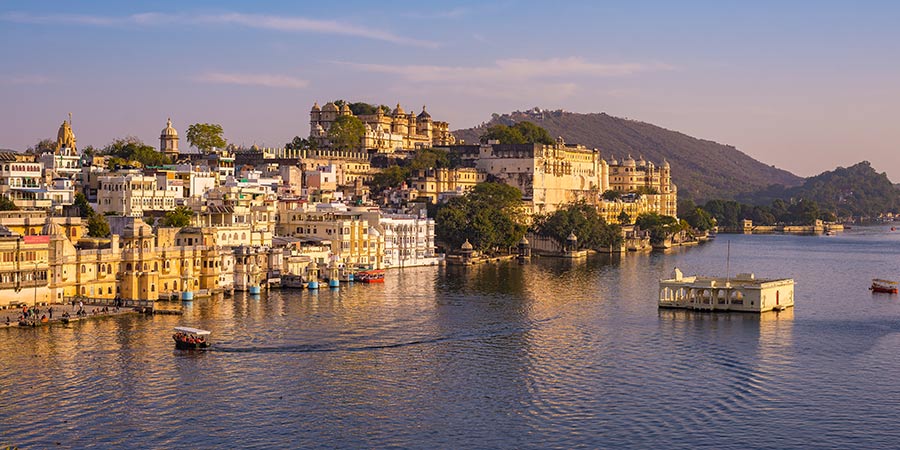 The Palace on Wheels reaches Udaipur this morning where we take a city tour by coach. We have lunch at a local hotel before cruising on the serene waters of Lake Pichola, an artificial lake created in 1362 AD. On our return to Udaipur, we rejoin the train.
On Day 12, we arrive in Jaisalmer, a historic walled town in the Thar Desert. We take a city tour, exploring the beautiful merchants' houses with intricately-carved sandstone façades. This afternoon, we enjoy a drive on a camel cart, traversing the sandy desert. We stop to admire the sun setting beyond the sand dunes, while sipping our afternoon tea. Later, we enjoy dinner and a cultural performance at a local hotel before the train sets out for Jodhpur.
On Day 13, we arrive in the 'Blue City' itself, enjoying a tour that includes, the grand Mehrangarh Fort, Jaswant Thada, an ornate cenotaph of a Rajput king, and Umaid Bhawan Palace Museum. After soaking up the atmosphere and architecture reminiscent of stately Indian court life, we enjoy lunch in a local hotel. Later, we re-board the train for the journey to Agra.
Days 14-15 - Agra, the Taj Mahal, Delhi and London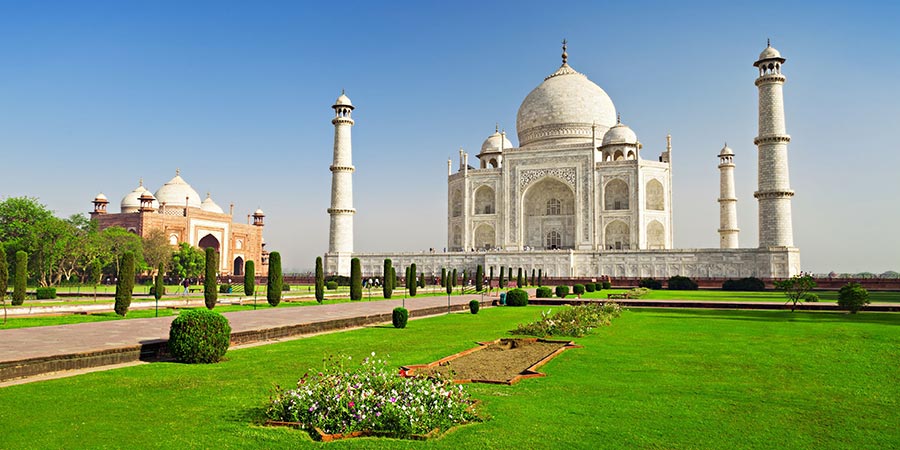 The Palace on Wheels stops at Bharatpur and we have the option of visiting its famous bird sanctuary. Later, we arrive in Agra, where we disembark for the final time. After leaving the Palace on Wheels, we visit Agra Fort, a majestic red sandstone citadel, and the captivating Taj Mahal, an iconic white marble masterpiece. Commissioned by the Mughal Emperor Shah Jahan in 1632 for his favourite wife, Mumtaz Mahal, the Taj Mahal is the world's finest example of Mughal and Persian architecture. We transfer to Clarks Shiraz hotel for high tea, before boarding the coach to return to Delhi. On the afternoon of Day 15, we fly back to London Heathrow.
Guest Speaker - Raaja Bhasin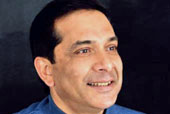 On all departures we enjoy a talk from Raaja Bhasin in Shimla, gaining a detailed insight into the town through its people, history and culture. Known for his unique insight into this region's fascinating heritage, Raaja Bhasin is an acclaimed writer and researcher; most recently serving as a historical consultant on Channel 4's 'Indian Summers' series. Born locally, he is considered an authority on Shimla and the wider area of Himachal Pradesh having written five critically acclaimed books, as well as many articles, stories and even a TedTalk relating to the subject. He has been actively involved in many heritage projects, including the Kalka Shimla Railway line which is the route you will be travelling along. Thanks to the efforts of Raaja and his team, this route was awarded UNESCO World Heritage status in 2008 something that, as we journey through the mountains learning about the distinctive and inspiring engineering that made the line possible, we will soon understand why.
Departure Dates
All prices are per person and assume full occupancy of the room.
Please always refer to the website for up-to-date prices and availability.
Trains
Palace on Wheels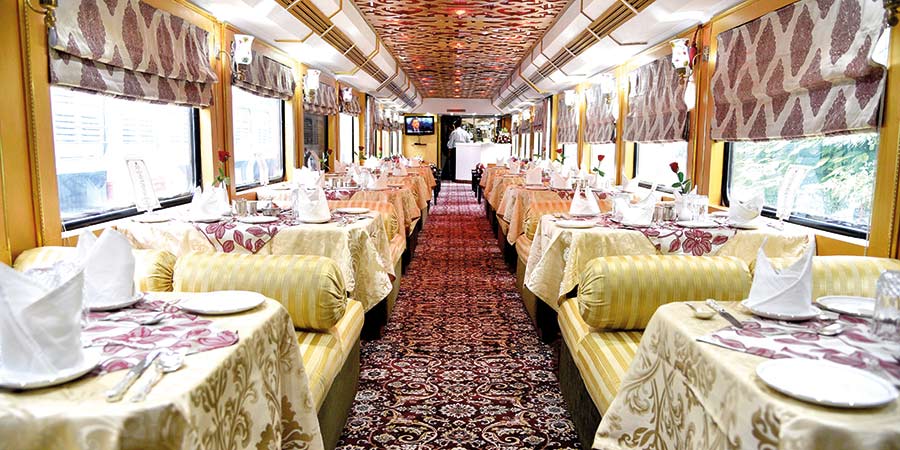 The Palace on Wheels was introduced to promote tourism in Rajasthan. The carpeted floors, the intricately patterned walls, and the comfortable furniture remind us of traditional decor - a fitting accompaniment to the regal architecture of Jaipur, Jodhpur, Udaipur, and Jaisalmer.
This train contains 14 passenger coaches, each named after a famous place in Rajasthan to immerse us further in Indian culture. Each coach contains 3 cabins with their own colour scheme. In the cabins, there are twin beds, as well as a desk, and a lounge within the coach. All cabins on board the train are air-conditioned and mineral water is also available to passengers throughout the journey. There are a large selection of magazines and newspapers to peruse over breakfast - so you don't have to miss out on a thing.
To further enhance the feeling of staying in a travelling hotel, there is a small spa as well as a gym on board, keeping you refreshed and exercised as the train travels on to its next breathtaking destination. The two restaurant cars, the Maharaja and the Maharani, contain both a bar with seating for 20, and a restaurant to seat 40, and offer both the local specialities of Rajasthan, as well as the wider range of Indian cuisine.
Shatabdi Express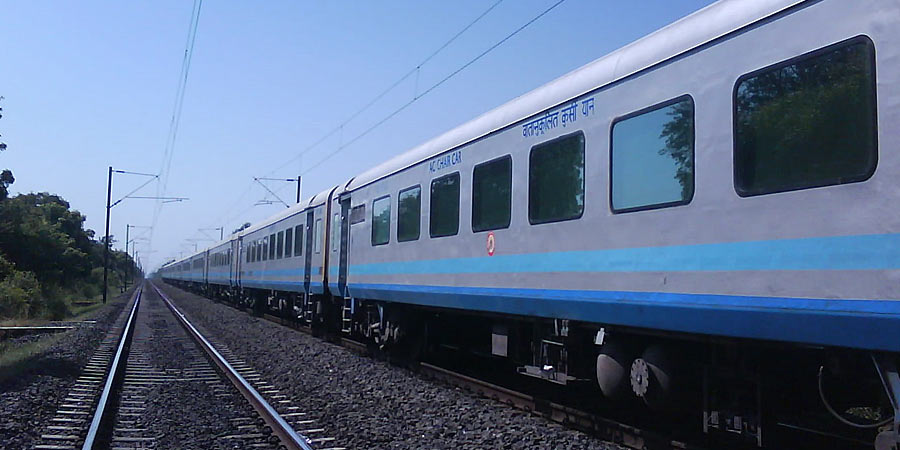 The Shatabdi Express trains are some of the fastest in India and are the pride of Indian Railways. Fully air conditioned and of a far superior standard to most Indian trains, the Shatabdi Express apparently always arrives at the best platform a station has!
The average speed on most lines is 68mph (110km/h) although the service between Agra and Delhi can reach speeds of 80mph (130km/h). During our journeys on the Shatabdi Express we travel in air conditioned Chair Class. Complimentary snacks, meals and beverages are generally provided during the journey.
Toy Train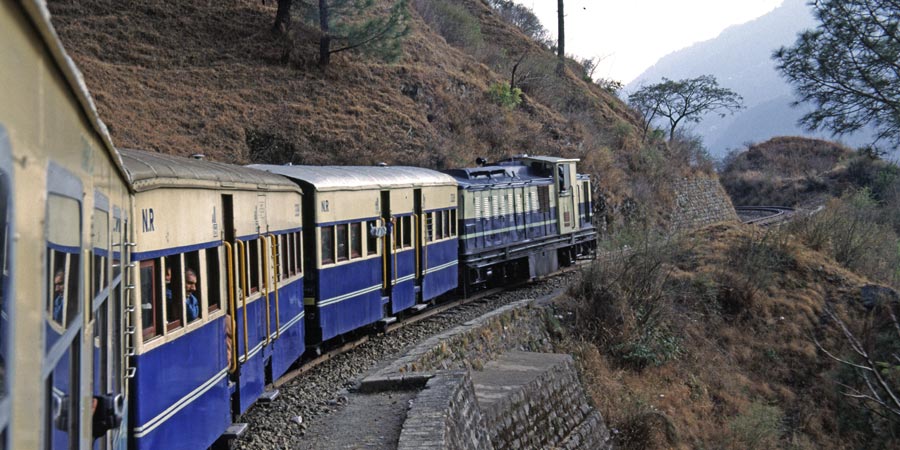 The Shivalik Express, affectionately referred to as the 'Toy Train' travels between the Indian town of Kalka and Shimla, capital city of the Indian state of Himachal Pradesh. The Toy Train's ninety-six kilometre narrow-gauge track through the Shivalik foothills of the Himalayas is one of three Indian mountain railways which together constitute a UNESCO World Heritage Site.
Built by British colonists, the Kalka-Shimla Railway opened in 1903. An extraordinary feat of railway engineering, the line negotiates 102 tunnels, more than 864 bridges and around 919 curves. The Toy Train's passengers have plenty of time in which to admire and marvel these features as well as the spectacular mountain panorama that line the route, tackling the 1 in 33 gradient as the train makes its ascent to Shimla demands a leisurely pace.
Hotels
ITC Maurya Hotel, New Delhi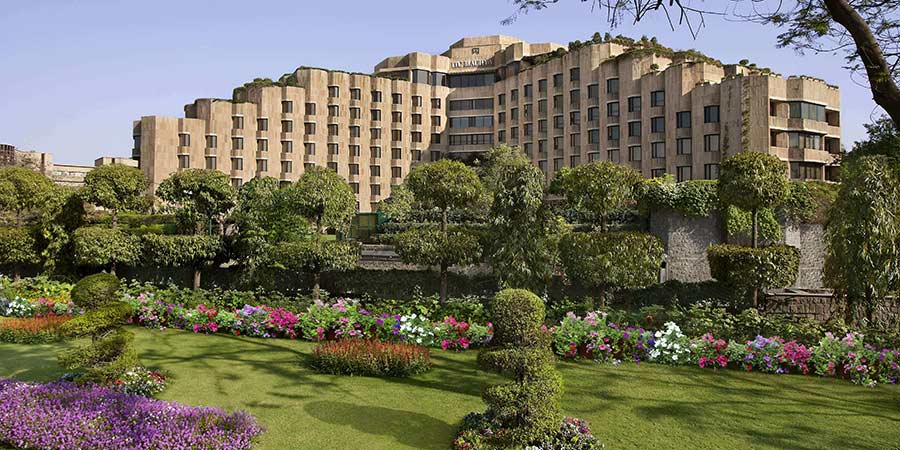 The ITC Maurya in New Delhi is a 5-Star hotel located within the city's Diplomatic Enclave. This exquisitely designed establishment boasts a spa and swimming pool, a cafe, bar, and lounge. Each of the 440 rooms has an LCD TV with premium satellite channels and wireless internet access. The ITC Maurya also has a priceless collection of artwork and chefs trained in the finest Indian cuisine.
Maidens Hotel, Delhi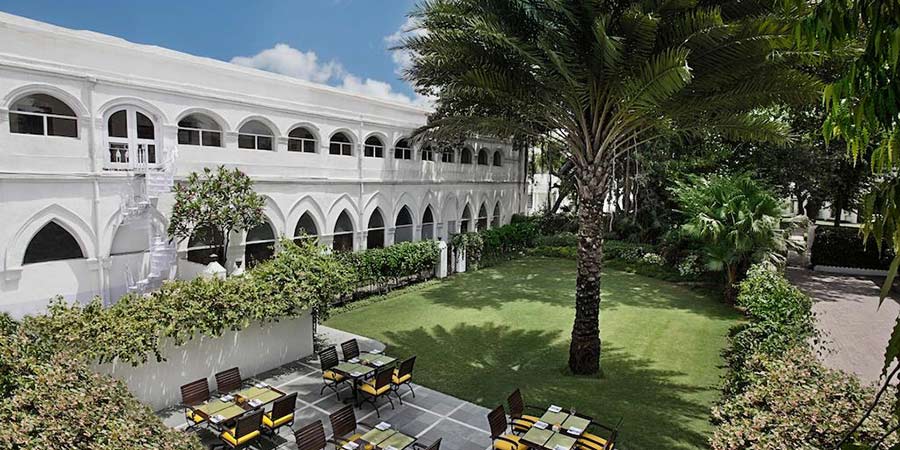 Built in the early 1900s, the magnificent Maidens Hotel is one of Delhi's oldest hotels. This elegant 4-Star hotel stands in eight acres of private gardens on the banks of the River Yamuna, just a short distance from Delhi's famous Jama Masjid Mosque and many of the city's other sights and attractions. Full of colonial charm and turn of the century architectural features, the Maidens Hotel has a restaurant serving European and Indian cuisine, the Garden Terrace coffee shop and the intimate Cavalry Bar. There is also an outdoor swimming pool and tennis courts. The comfortable rooms are all air conditioned and come with a telephone, satellite television, minibar, hairdryer and a safe. We enjoy comfortable accommodation in suite category rooms.
The Oberoi Cecil Hotel, Shimla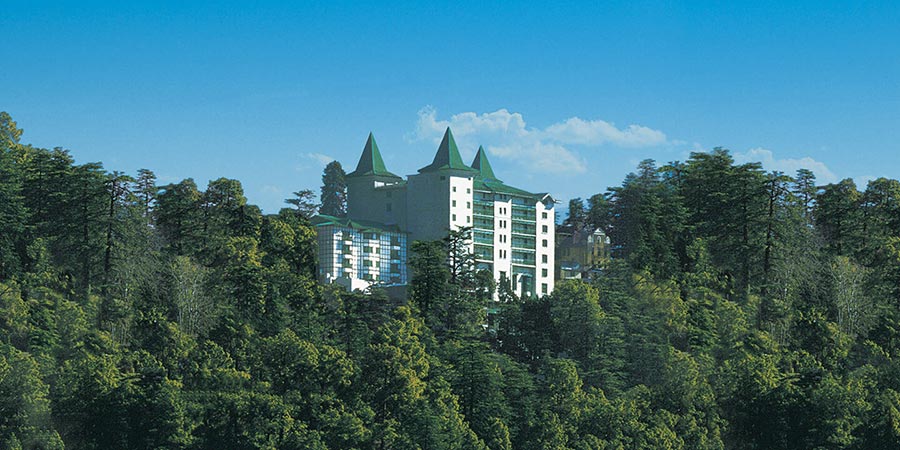 The wonderful 5-Star Oberoi Cecil Hotel in Shimla is reminiscent of a bygone era, a celebration of colonial elegance and grace. Restored to its original grandeur with wooden floors and period furniture, it boasts fabulous views of the mountains and valleys. A heated swimming pool, billiards rooms and many opportunities for nature walks, make this luxury resort an all season destination. Rooms include satellite television, air conditioning, telephone, minibar, hairdryer and a safe.
Upgrades
We offer a selection of upgrades and 'add-ons' designed to help you make the most of your holiday - and make it even easier!
Half-price pre-tour overnight hotel stay in Glasgow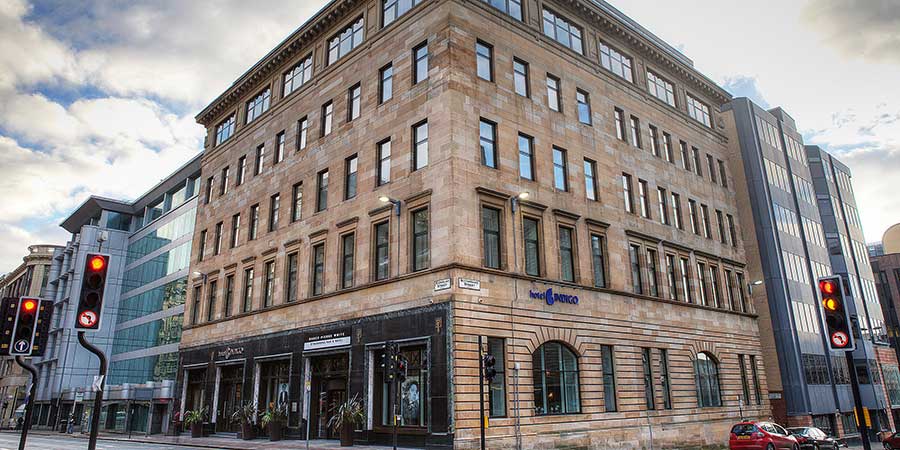 Half-price pre-tour overnight stay in Glasgow at the Indigo Hotel
Available on selected 2019 departures and on all 2020 departures. From £85 per person Bed & Breakfast.
Departures: KCS1910, KCS1912 & KCS1913 Limited number of rooms available per departure date. Book early to avoid disappointment.

2 for 1 Flight Premium Economy Upgrade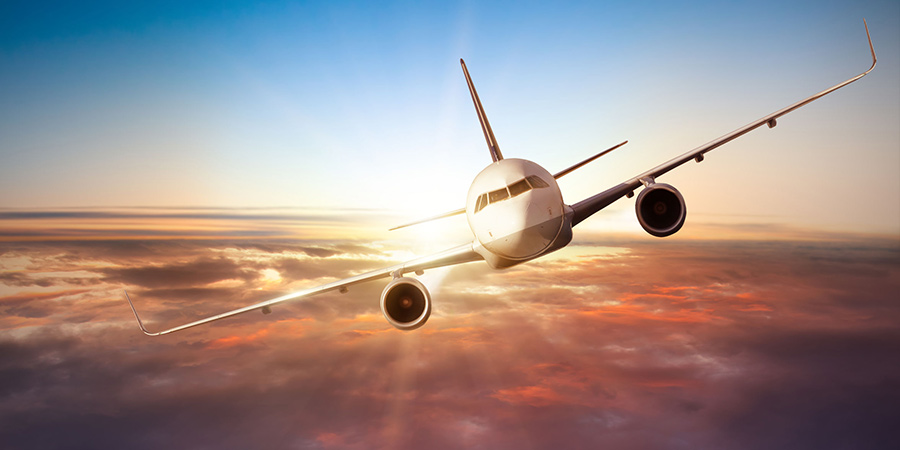 2 for 1 upgrade from Economy to Premium Economy flight upgrade available on selected 2021 departures from £400 per person.
INJ2101, INJ1002, INJ2103, INJ2104
Please Call for further details.
UK rail connections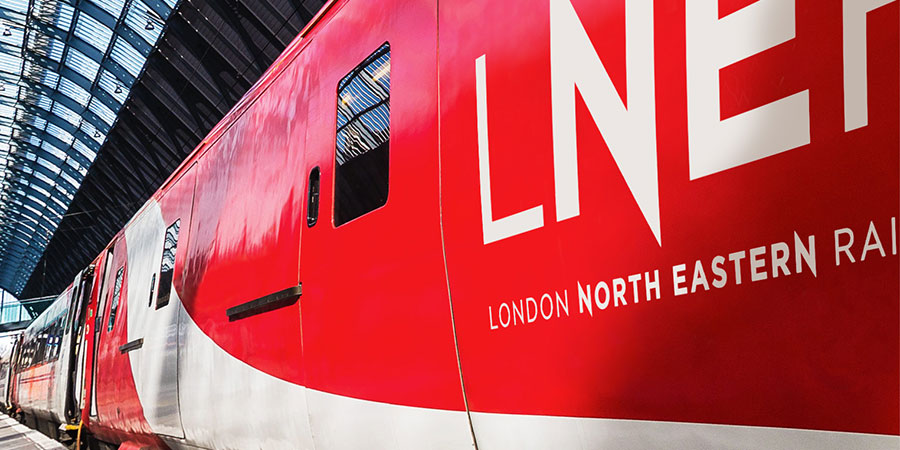 We can book UK rail tickets from your local station to and from Canary Wharf. Please call us to discuss your requirements.
Upgrade your cabin on the Pride of Africa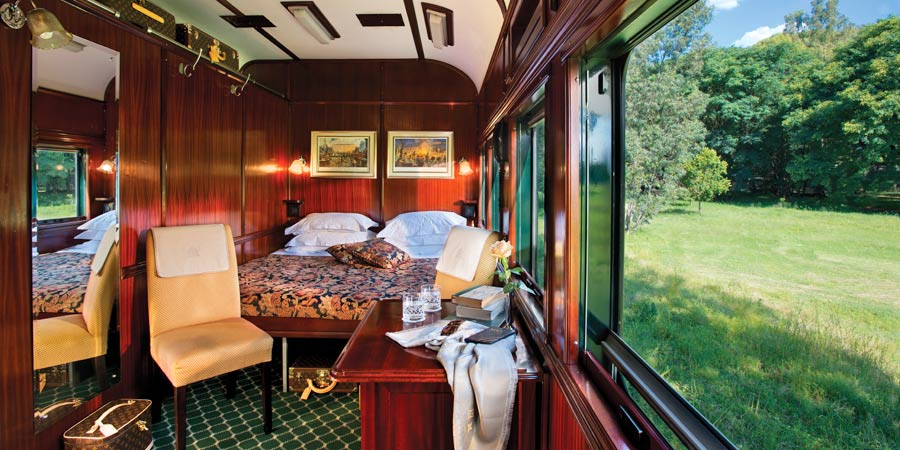 Upgrade from the Pullman Suite (included) to a Deluxe Suite on board the Pride of Africa.
Deluxe Suites accommodate two people in either a double or twin beds. They feature an en suite bathroom with shower, shaver plug and hairdryer, writing table, personal safe for valuables and a bar filled with beverages of the passengers' choice. The Deluxe Suites are larger than the Pullman Suites and have a lounge area.
From £385 per person (twin occupancy)
Please note: an increased deposit may be required for upgrades and variations
Upgrade your cabin on the Pride of Africa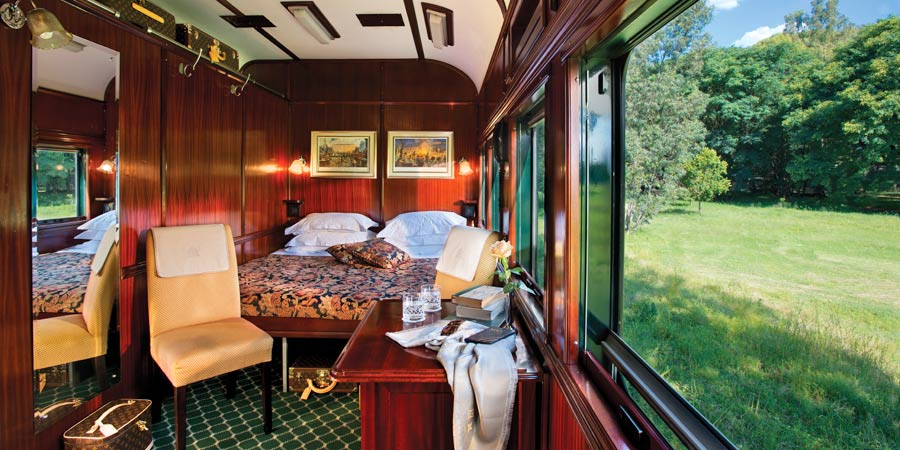 Upgrade from the Pullman Suite (included) to a Deluxe Suite on board the Pride of Africa.

Deluxe Suites accommodate two people in either a double or twin beds. They feature an en suite bathroom with shower, shaver plug and hairdryer, writing table, personal safe for valuables and a bar filled with beverages of the passengers' choice. The Deluxe Suites are larger than the Pullman Suites and have a lounge area.

From £450 per person (twin occupancy)

Please note: an increased deposit may be required for upgrades and variations

This page was printed from

www.greatrail.com/au/tours/indias-palace-on-wheels/#INJ21

on 25 September 2020.

Call

01904 521 936

to discuss your holiday

© Copyright 2020. Great Rail Journeys