01904 521 936
Open 7 Days a Week
Grand Tour of Japan
Absorb ancient history and timeless tradition
Travel through the 'Land of the Rising Sun' by futuristic bullet train. Sample Japanese whiskey, soak up the spectacular sight of Mount Fuji, experience an authentic tea ceremony and explore the bustling cities of Tokyo and Hiroshima on an all-encompassing route through Japan's highlights.
The itinerary for your journey
Tour highlights
Discover Tokyo's effortless blend of old and new on a fascinating sightseeing tour
Soak up the beauty of stunning Mount Fuji, Japan's most emblematic mountain
Explore Kyoto and indulge in a traditional tea ceremony
Gain a fascinating insight into miso production with a visit to the Ishii Miso Factory in Matsumoto
Explore the poignant city of Hiroshima, discovering the Peace Memorial Park and the A-Bomb Dome before listening to a Hiroshima survivor or descendent
What's included
Transportation

All rail and coach transfers

Accommodation

3-5* Accommodation
13 Nights' Hotel Accommodation

Luggage

Luggage transfers on most sections of the tour

Excursions & Entertainment

UK Tour Manager from start to finish

Food & Drinks

13 breakfasts and 4 dinners

Flights and airport transfers

Flights from London Heathrow to Sapporo and from Fukuoka to London Heathrow, via Hong Kong

What's not included

Cancellation & Travel Insurance is not included in the price of the tour but can be arranged
Days 1-3 - London and Sapporo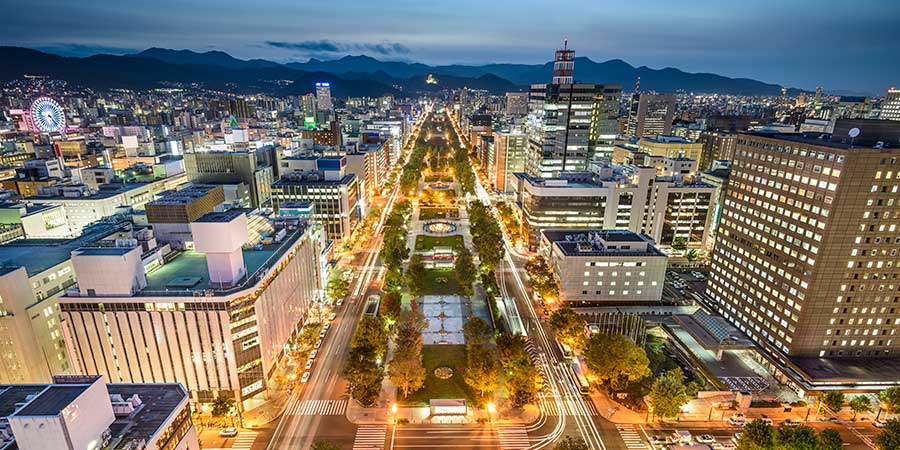 We meet at London Heathrow and fly to Sapporo, travelling via Hong Kong and arriving on Day 2.
After settling into the JR Tower Nikko Sapporo, we enjoy dinner tonight. Sapporo is famed for its 19th-century architecture and pretty public spaces, which we explore on Day 3's guided tour. We discover Otaru, Sapporo's romantic port, and the Otaru Music Box Museum before heading to the Nikka Whisky Distillery. Founded in 1934, Nikka's malts blend high-quality Japanese whisky with traditional Scottish techniques, which we sample before returning to Sapporo.
Days 4-5 - Hakodate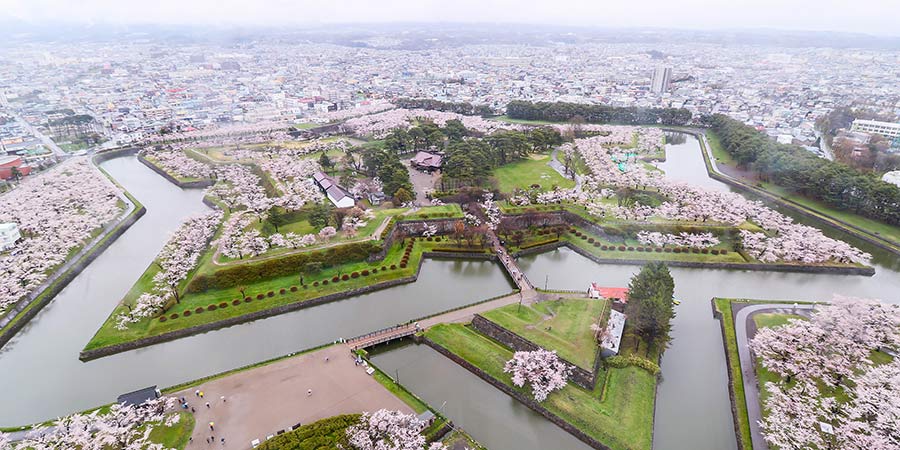 We leave Sapporo behind this morning, travelling to Hakodate on the Super Hokuto limited express train. This afternoon, we take a sightseeing tour of the local sights by coach, including Goryokaku, a star-shaped fortress that dates back 150 years. This evening, we ascend Mount Hakodate via a ropeway cable car for fabulous views across the city.
On Day 5 we visit Hakodate's fish market, where fresh produce is bought and sold in a lively atmosphere. We explore the vivid array of stalls which boast fresh seafood, local vegetables, fruit, and sweets. After our visit, we travel by bullet train to Tokyo, Japan's futuristic capital.
Days 6-8 - Tokyo, Hakone, and Mount Fuji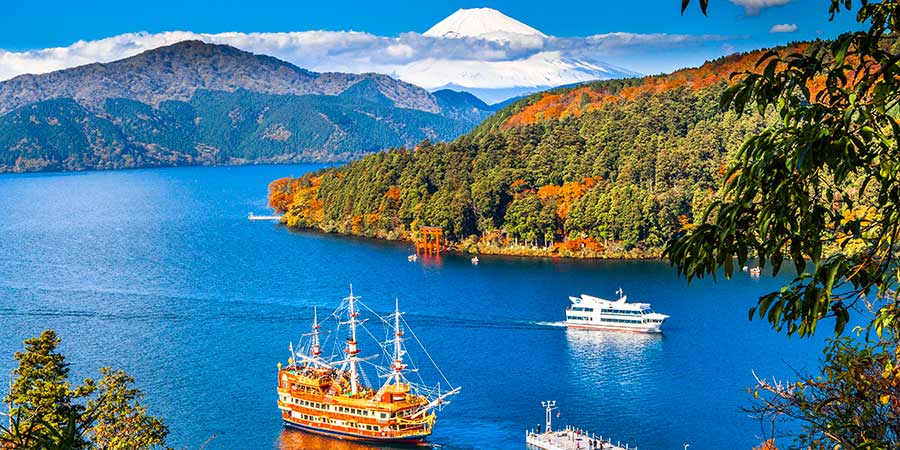 Today we enjoy a full-day tour of Tokyo, one of the world's most contemporary cities, which gives an insight into a high-tech, modern world yet boasts ancient attractions of equal allure. We visit the Asakusa Kannon Temple, the imposing Imperial Plaza, and Shibuya crossing. On Day 7, we walk to Shinjuku, where we board the train to Hakone. On arrival, we enjoy a sightseeing tour, that includes a cruise across serene Lake Ashi.
On Day 8 we visit iconic Mount Fuji, arguably Japan's most distinctive landmark. Travelling by coach, we drive along the foot of the mountain before arriving at the Visitor Centre, where we learn more about this world-famous peak. Later we continue to Matsumoto Castle, an impressive fortress completed in 1593. Built on a plain, this 5-storey fortification is a celebrated National Treasure of Japan. We spend tonight in Matsumoto.
Days 9-11 - Hida Folk Village, Takayama, and Tokyo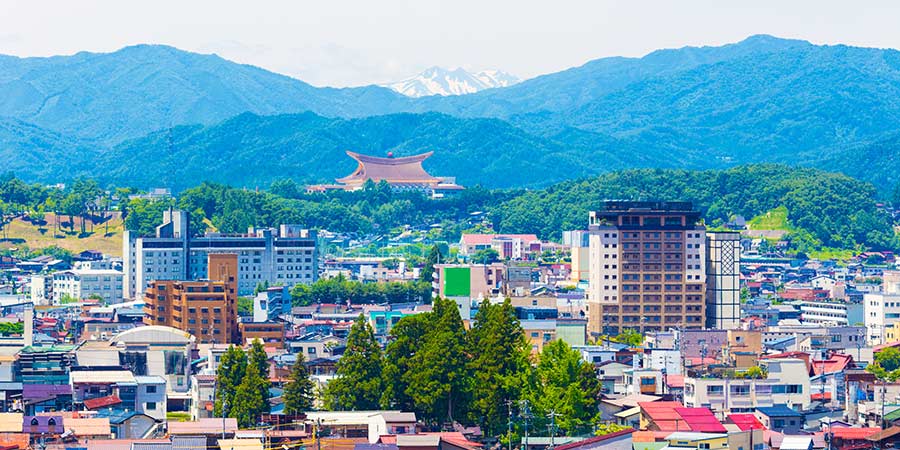 Today we visit the Ishii Miso factory for an insight into the production of this traditional Japanese dish. Next, we visit Hida Folk Village, an open-air museum of rustic farm dwellings in the mountains. We continue to Takayama, where we spend the night. Set deep in the mountains, Takayama is a town of narrow streets and wooden houses which has been almost untouched by time.
We take a guided tour on Day 10 which includes Miyagawa Open Air Market. Later, we travel by train to Nagoya where we board our bullet train to Kyoto, Japan's ancient capital.
We discover the delights of historic Kyoto on Day 11, taking in the attractions of this ageless city, from charming temples to the fascinating Kyoto Railway Museum. We also enjoy a traditional tea ceremony. This evening we enjoy a walk through the historic Gion area of the city.
Days 12-13 - Sightseeing in Nara and Hiroshima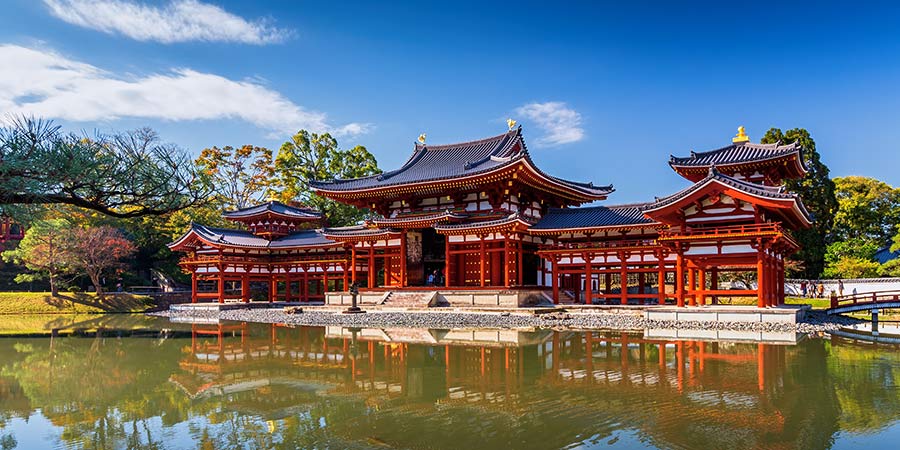 Today we explore Nara, another former ancient capital and home to an impressive 8 UNESCO World Heritage sites. Our tour includes the Todaiji Temple, the largest wooden building in the world home to the imposing Great Buddha, a 13th-century bronze statue that boasts an impressive 37-foot frame. We continue to Nara Park, a delightful deer sanctuary spread over almost 1,300 acres, before transferring to Osaka, where we catch a bullet train to Hiroshima.
Our tour on Day 13 takes us around Hiroshima, a peaceful and thriving city. Attractions here include the Peace Memorial Park and the A-Bomb Dome, dedicated to the victims of the tragic devastation of WWII. We also hear from a Hiroshima survivor or descendant, whose moving account of the events of August 6th 1945 brings greater context and understanding to the powerful history that helped shape Japan today. Afterwards, we delve into the city's more ancient past with a boat ride out to Miyajima Island. This tranquil wooded island is a UNESCO World Heritage site, famed for its bright red Shinto shrine.
Day 14 - Hakata
After breakfast, we travel on another bullet train, this time to Hakata. On arrival, we enjoy a sightseeing tour, taking in the Dazaifu Tenman-gu Shrine, dedicated to the Shinto god of literature, Komyozenji Temple, a Zen temple and rare 'karesansui', or Japanese rock garden that dates back to the 13th century, and the Kyushu National Museum. The first national museum opened in Japan for 100 years, its displays reveal the history of Japanese culture through an impressive collection of artefacts and modern exhibitions. This evening, we head to a local restaurant for a farewell dinner to celebrate the end of our fantastic holiday around the 'Land of the Rising Sun.'
Days 15-16 - Return to London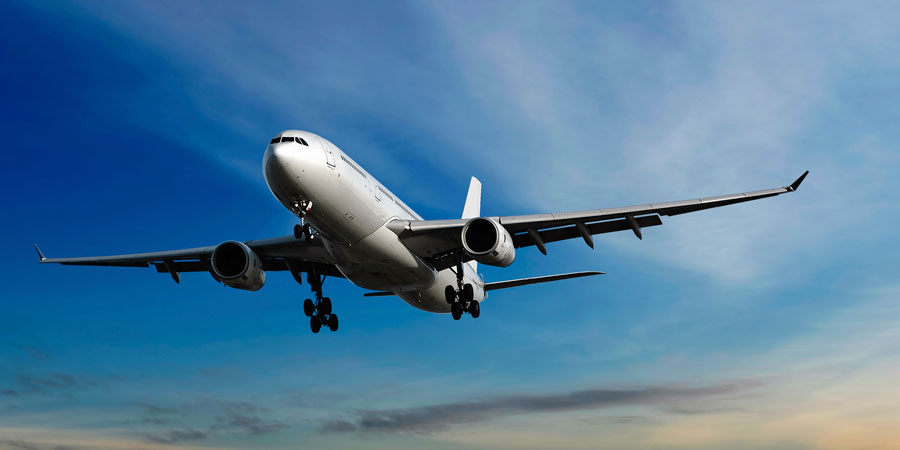 After breakfast this morning, we transfer from our hotel to Fukuoka airport for our scheduled flight to London Heathrow, via Hong Kong. We touch down on Day 16, and our trip comes to an end.
Please note
Our 2019 departures feature several different hotels of a similar standard compared to those listed on this page currently, and 4 dinners. Please call for details.
Departure Dates
All prices are per person and assume full occupancy of the room.
Please always refer to the website for up-to-date prices and availability.
Trains
Bullet Trains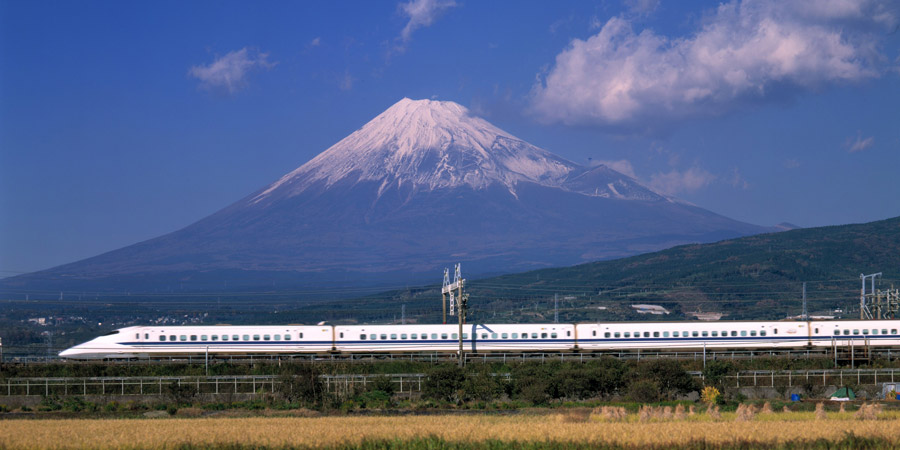 Shinkansen refers to the dedicated high-speed Japanese rail network that provides a link to most major cities on the islands of Honshu and Kyushu. The name 'Shinkansen' is also used to refer to the trains that run on the network - which are perhaps better known as 'Bullet Trains'. Renowned for their punctuality, comfort and safety, the trains are frequent and fast, regularly running at speeds of up to 186mph (300km/h). The trains offer comfortable reclining seats and large windows and there are usually refreshment trolleys selling snacks and beverages.
Hotels
Hotel New Otani Hakata, Fukuoka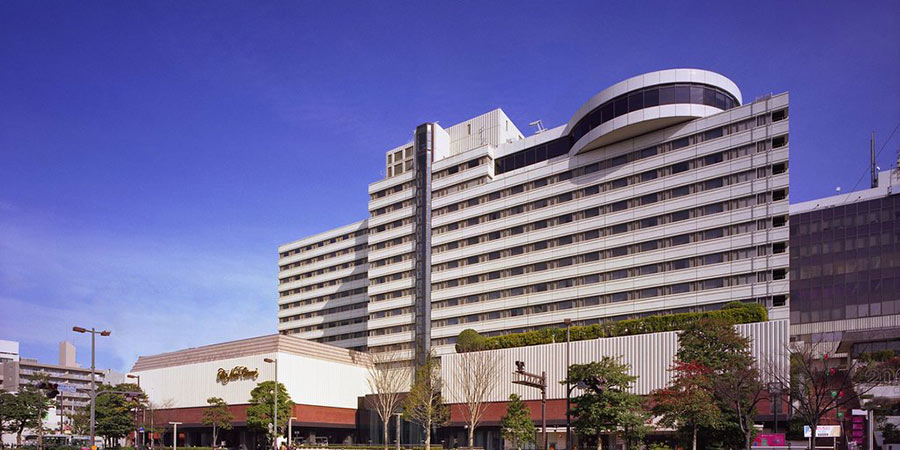 Combining contemporary hospitality with classic Japanese courtesy, the 4-Star Hotel New Otani Hakata is perfectly placed for our explorations of high-rise Fukuoka. The interiors are a mix of authentic Japanese design and western modernism and facilities include several different restaurants and bars. Each room features a flat-screen television and free Wi-Fi as well as tea-making facilities.
La Vista Hakodate Bay, Hakodate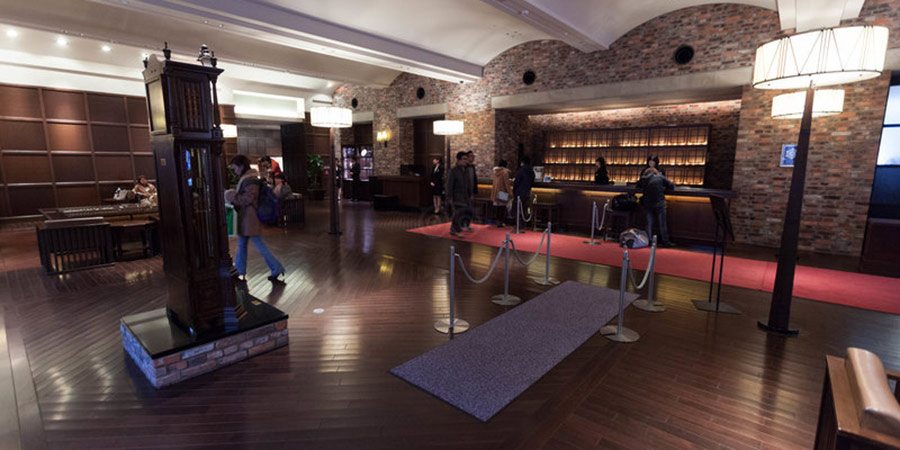 The fantastic 5-Star La Vista Hakodate Bay is our hotel whilst in Hakodate. Boasting of an enviable location overlooking the waters of Hakodate Bay, this wonderful hotel boasts numerous amenities. Situated on the rooftop, with views overlooking the city, is a hot spring where you can unwind and feel invigorated. There are also spa facilities and a wide range of beauty treatments available as well as a restaurant that specialises in seafood. The rooms are en-suite throughout and come equipped with a television, tea & coffee-making facilities, air-conditioning, and free Wi-Fi.
Prince Hotel Hakone, Hakone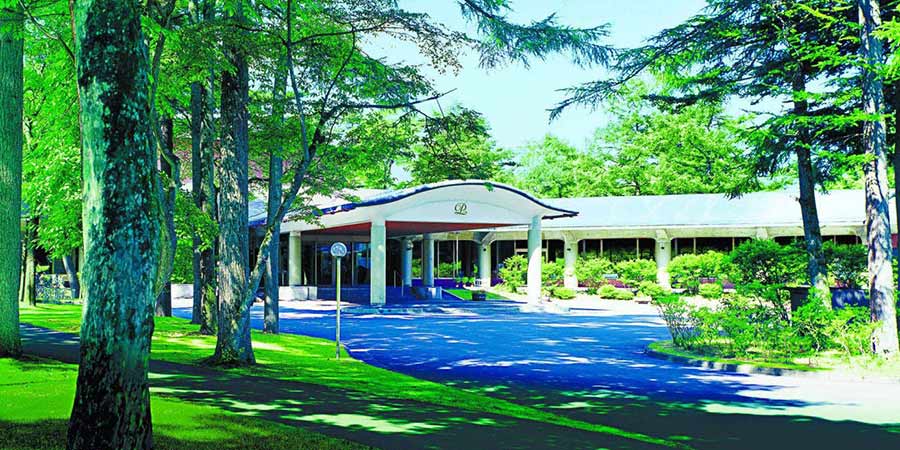 The 4-Star Prince Hotel Hakone Lake Ashinoko can be found on the tranquil shores of Lake Ashi. Close to the station and in sight of the monumental Mount Fuji, this excellent hotel enjoys the landscapes that come with being at the heart of the beautiful Japanese countryside. The range of facilities is extensive and includes a hot spring bath, a Kaede spa, a shopping area and two restaurants. The rooms all come with free Wi-Fi, a mini bar and a television.
Sheraton Hiroshima Hotel, Hiroshima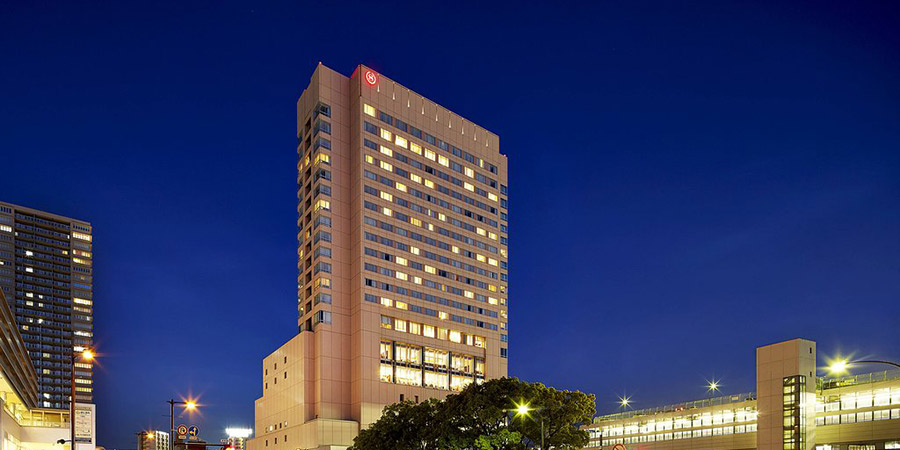 In Hiroshima, we stay at the 5-Star Sheraton Hiroshima Hotel, located a short walk away from the train station. This luxury hotel offers a range of amenities, including a restaurant serving traditional Japanese food, an elegant bar, and a relaxed lounge. There is also a spa offering a variety of massage and beauty treatments, a gym and a pool. The guest rooms are light and comfortable and come with a television, a hair dryer, air-conditioning, an in-room safe and free Wi-Fi.
ANA Crowne Plaza Hotel, Kyoto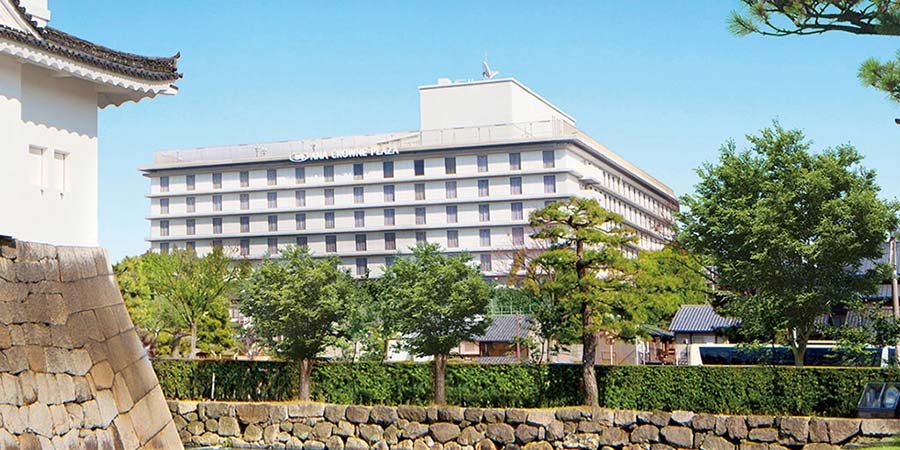 In Kyoto, we stay in the 4-Star ANA Crowne Plaza Hotel Kyoto. With an ideal location in front of historic Nijo Castle, this is a wonderful base from which to explore. Amenities here include an indoor pool, and 6 different restaurants, serving a variety of cuisine. The rooms are decorated in pleasantly neutral colours, and come with complimentary Wi-Fi.
Matsumoto Hotel Kagetsu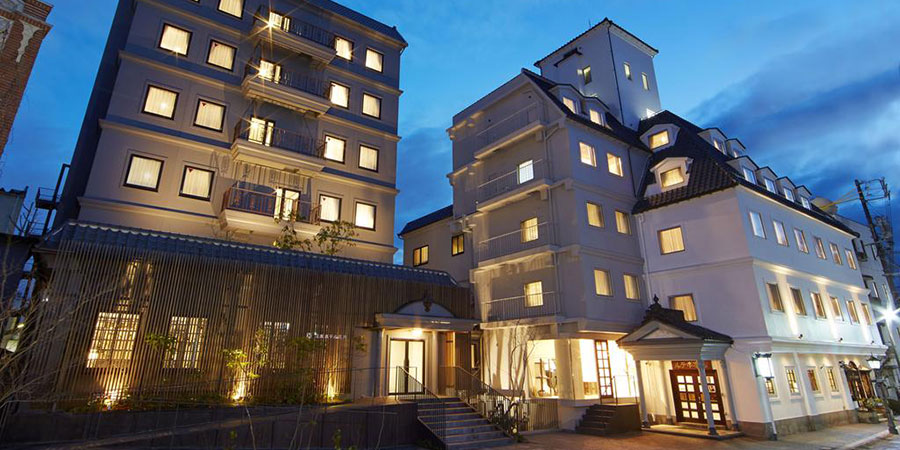 The 3-Star Hotel Kagetsu boasts the accolade of being Matsumoto's oldest hotel, having opened its doors for the first time in 1887. Today, it offers classically decorated, well-appointed accommodation, with a television, hairdryer, tea & coffee making facilities and air-conditioning available in each spacious guest room. On-site, you'll also find a restaurant serving fresh local cuisine, a coffee house and beauty treatments. The hotel is boasts a great location just a five-minute walk from the historic Matsumoto Castle and is close to the city's main shopping areas.
JR Tower Nikko Sapporo, Sapporo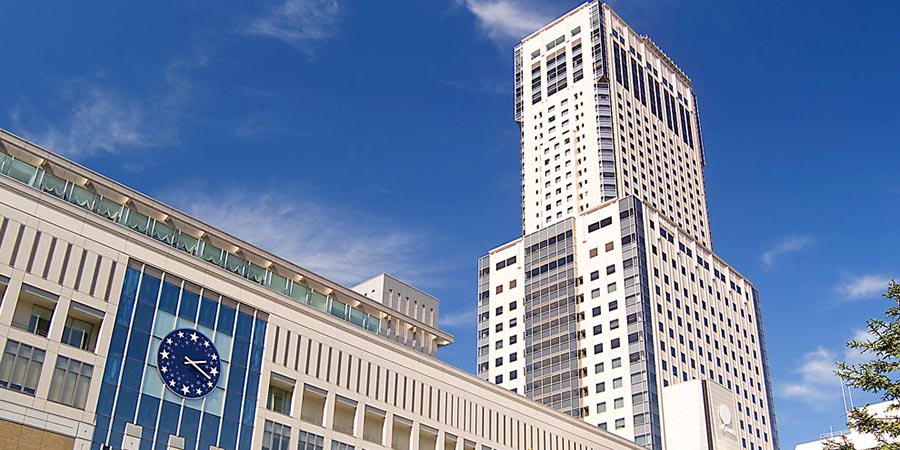 Instantly recognisable against the Sapporo skyline and granting exceptional views across the city, the 4-Star JR Tower Nikko Sapporo occupies a central position close to many attractions. The well-appointed facilities here include a spa area, a restaurant and a bar. With a modern and tasteful interior, the sophisticated rooms have air-conditioning as well as excellent views across the city below.
Hotel Associa Takayama, Takayama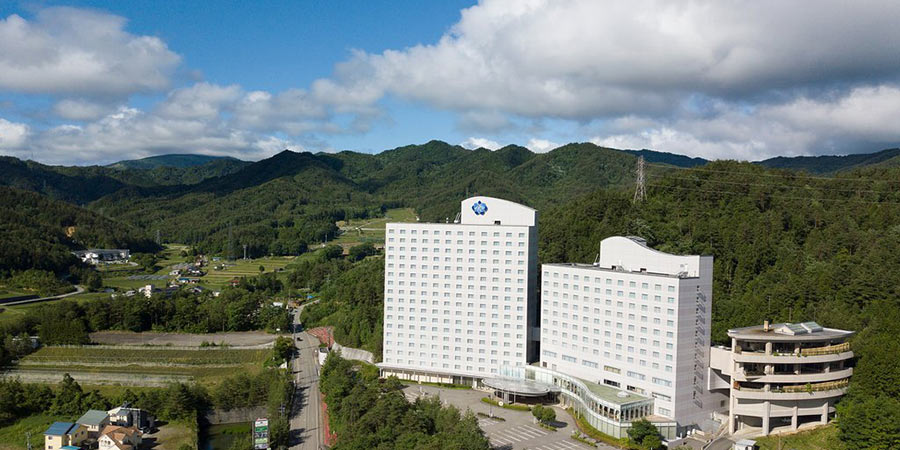 The 4-Star Hotel Associa Takayama is our base whilst in Takayama. Located at the edge of a beautiful and verdant forest, this hotel boasts some fantastic amenities, including a restaurant serving delectable Japanese food, a lounge and a bar - perfect for relaxing in after a day of exploration. Other leisure facilities include a tennis court and a karaoke room. All of the guest rooms have spectacular views of the surrounding area and come well equipped with an en-suite bathroom, a sitting area, tea & coffee-making facilities, free Wi-Fi and a flat-screen television.
Keio Plaza Hotel, Tokyo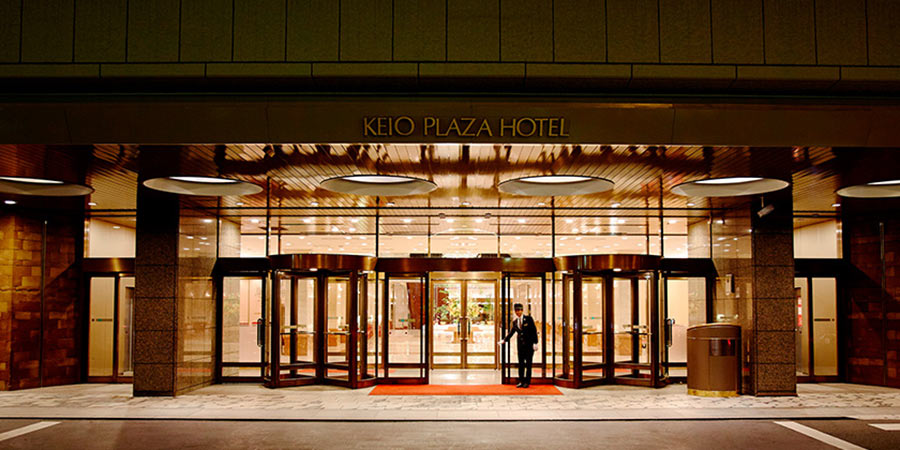 The 4-Star Keio Plaza Hotel in Tokyo is located close to Shinjuku railway station and is ideal for our explorations of the city. There are a wide range of restaurants on site serving Japanese, Chinese, Korean and European cuisine, as well as a coffee shop, cocktail and tea lounge and a Sky Bar, which offers magnificent views over Tokyo from the 45th floor. There's a drugstore, a number of boutiques and a beauty salon, while guests can also enjoy complimentary use of the hotel's outdoor pool and gym. The contemporary western-style rooms are equipped with air-conditioning, a television, tea & coffee making facilities, a mini bar, hairdryer and a safe. Most offer excellent views over the city.
Upgrades
We offer a selection of upgrades and 'add-ons' designed to help you make the most of your holiday - and make it even easier!
London Hotels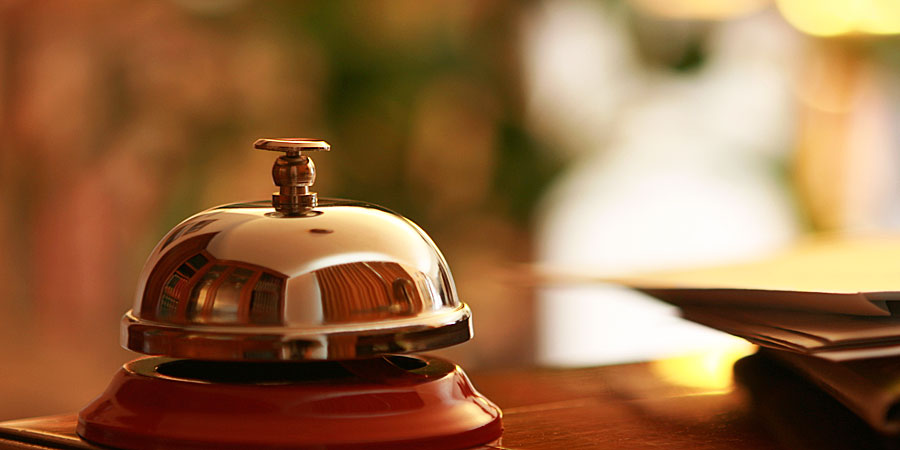 Spending a night in London before your tour can make such a difference to the first day of your holiday - you can arrive in the capital in good time, relaxed and ready to join your Tour Manager the next morning. You may even want to take in a show on the West End, or dine in one of London's famous restaurants. Perhaps on your return to London, you would like to break your journey with an overnight stay before continuing home.

We are able to book a wide range of hotels in central London or, for our holidays beginning with a flight, at Heathrow, Gatwick or Manchester Airport for the night before or after your holiday. The hotels listed below are some of the more popular hotels our customers book in Central London, others are available on request.
| | |
| --- | --- |
| Hotel | Room Rate From Price |
| The Ambassador Hotel | From £65 per person |
Above prices are approximate, subject to availability, and per room per night based on two people sharing. If you require a quote for single occupancy at any of the hotels please contact us on 01904 734 805.
UK rail connections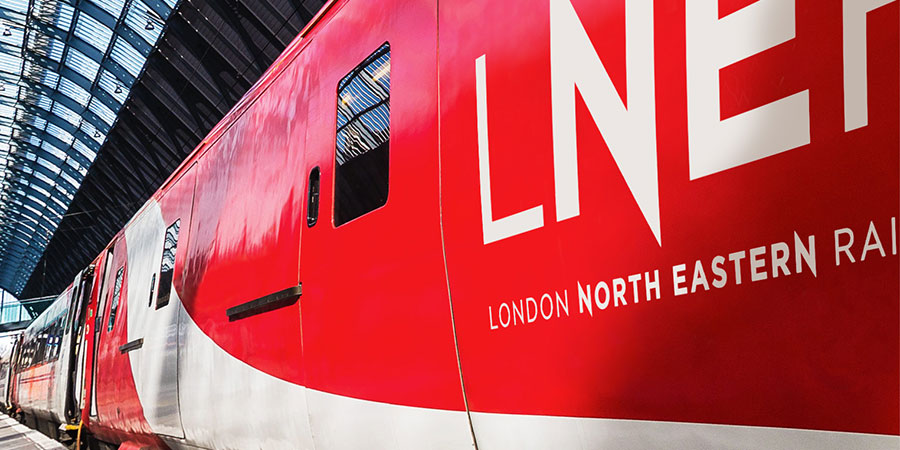 Buying tickets for UK train services can be a tricky business - there are so many fares to choose from, each with different rules and restrictions. As you are connecting with an international departure, we strongly recommend that you book a fully flexible ticket to ensure that should the departure times for your holiday change, your rail ticket can allow for these changes.

We can book fully-flexible UK rail tickets from your local station to join your holiday whether this be a European holiday from St Pancras or a UK holiday. The prices are competitive and tickets are not restricted to a particular train or time of day, and in most cases offer you a free choice of routes.

For an up to date quote from your local station, please ask one of our Tour Advisors.

This page was printed from

www.greatrail.com/au/tours/grand-tour-of-japan/#JTG21

on 18 April 2021.

Call

01904 521 936

to discuss your holiday

© Copyright 2021. Great Rail Journeys