01904 521 936
Open 7 Days a Week
Grand Tour of China and Tibet
Beijing to Lhasa on a stunning rail adventure
Explore China and Tibet, travelling across the 'roof of the world'. Experience the Himalayas in full glory, along with heavenly lakes, gigantic glaciers, and awe-inspiring passes. Discover Chinese historical wonders and futuristic cities during this immersive 15-day holiday.
The maximum group number for this tour will be capped at 20, allowing for a more intimate, personal experience.
The itinerary for your journey
Tour highlights
Dumpling Making in Xian
The Roof of the World train
Giant Pandas in Chengdu
The Great Wall of China
Terracotta Warriors in Xi'an
Jokhang Temple
What's included
Transportation

Standard Class Rail
All rail and coach travel throughout

Accommodation

3-4* Accommodation
12 Nights' Hotel Accommodation
1 night on board the overnight sleeper train to Tibet in a 4-berth compartment

Luggage

Luggage transfers on some sections of the tour

Excursions & Entertainment

The services of a professional UK Tour Manager from start to finish
Smaller group size, maximum 20 people

Food & Drinks

13 breakfasts
9 lunches
10 dinners

Flights and airport transfers

Flights from London Heathrow to Beijing, and from Chengdu to London Heathrow
Internal flights from Xi'an to Xining, and from Shigatse to Chengdu

What's not included

Cancellation & Travel Insurance is not included in the price of the tour but can be arranged

Tips

We want to make sure any holiday you book is right for you. One of the excursions on this tour is at high altitude. If you have any medical conditions or concerns, we recommend you seek medical advice and talk to us.
Days 1-4 - London, Beijing, and the Great Wall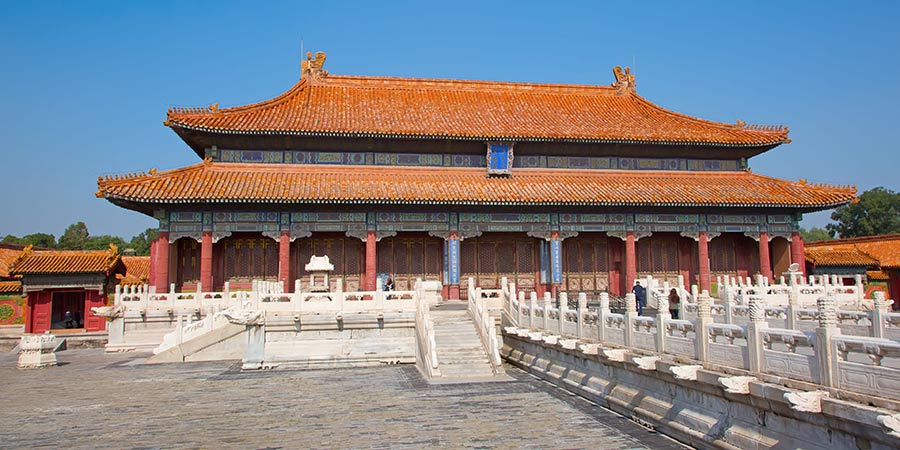 We depart London Heathrow on our overnight flight to Beijing, arriving on Day 2. We transfer to our base for the next 3 nights, the Novotel Xinqiao Hotel.
On Day 3 we visit Tiananmen Square, the city's political heart and home to Chairman Mao's Mausoleum. This public area was famously the site of various demonstrations in 1989, and is immortalised by the iconic Tank Man picture. Beijing is home to a number of palaces and we explore the palace complex of the Forbidden City before continuing to the Summer Palace with its sprawling gardens and the man-made Kunming Lake.
On Day 4, we visit one of the country's most famous attractions and one of the new Seven Wonders of the World, the Great Wall of China. Stretching an astonishing 5,500 miles from Shanhai Pass in the east to Jiayu Pass in the west, the Great Wall and its original foundations are over 2,300 years old and enjoy UNESCO World Heritage status. After ascending by cable cars that offer panoramic views, we enjoy the chance to walk along this architectural masterpiece. Back in Beijing, we visit the distinctive Bird's Nest and Water Cube, both venues used during the 2008 Olympic Games. Tonight we sample Beijing's signature dish, Peking duck.
Days 5-6 - Xi'an and the Terracotta Warriors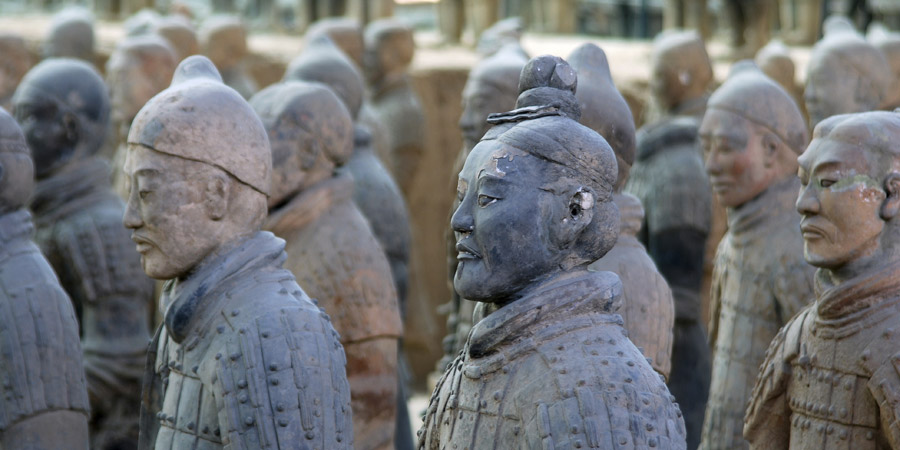 We travel by coach today to the impressive Temple of Heaven in the bustling centre of China's capital, a local and cultural hub that is a popular meeting spot for residents. Then, we take the high-speed rail service to Xi'an, the capital of Shaanxi province and located at the eastern end of the famous Silk Road. We check into the Grand Mercure hotel for 2 nights.
On Day 6, we enjoy a visit to the Terracotta Warriors. One of the greatest archaeological finds of the modern era, this army is made up of over 8,000 terracotta soldiers, as well as horses and chariots which were buried alongside the tomb of the first Emperor of China, Qin Shi Huang. We then return to Xi'an for a tour of its attractions, including the Bazaar and the Grand Mosque. In the evening, we participate in a dumpling making class and enjoy a traditional dumpling banquet afterwards.
Dumpling Making - Day 6
Authentic dumplings are pivotal to Chinese cuisine and are pieces of dough stuffed with vegetables, fish, meat, fruits or even sweets. We join a dumpling making class in Xi'an, learning the art of preparing the dough and deftly wrapping them around our chosen fillings. An every-day activity in many Chinese households, we get a unique window into life amongst families in this part of the world.
Days 7-8 - Xi'an to Tibet across the 'Roof of the World'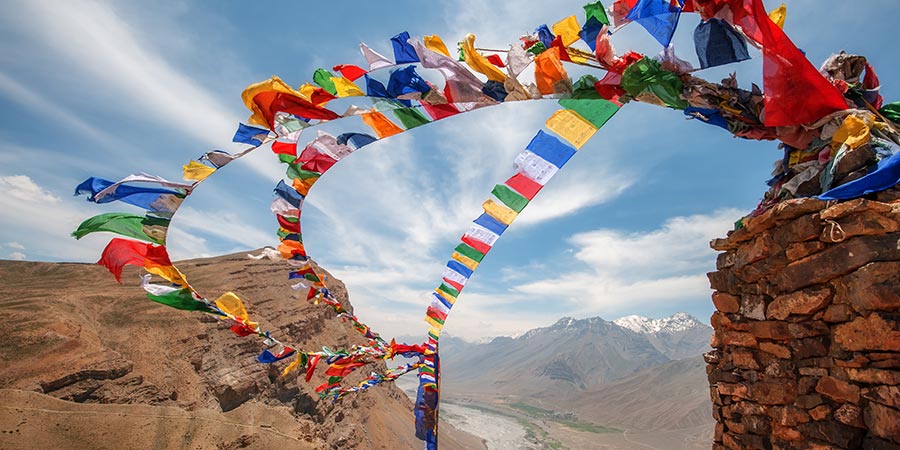 We fly from Xi'an to Xining today, from where we embark on an epic overnight journey on the highest railway on earth, ascending to Tibet past glaciers, frosted peaks, and quaint Himalayan villages.
We cross the Tangula Pass early on Day 8, home to long-haired yaks. Villages here are adorned with multicoloured Buddhist prayer flags that flutter against the backdrop of the blue sky and white mountains. On reaching Lhasa, we check into our hotel for 3 nights.
The Roof of the World - Day 7
Travelling Across the Roof of the World describes our journey across the Tibet Plateau, where some of the highest mountain ranges of the world, including the Himalayas, the Pamirs, the Tian Shan, and the Altai meet. We traverse this region by rail, experiencing a route that is among the highest in the world and which reveals the majestic beauty of the lofty mountains.
Days 9-10 - Jokhang Temple, Sera Monastery, and Lhasa
We visit the ancient Jokhang monastery today, possibly the country's most revered structure, and made up of an array of chapels decorated in glorious colours and ornate motifs. Around this structure runs Barkhor Circuit, a circuit of ancient streets. We follow the tracks of pilgrims who travel from all over the world just to walk along these streets circumnavigating the monastery. This afternoon we head towards Sera Monastery. As an educational institute, this monastery is responsible for teaching around 3,000 would-be monks from the age of 7 onwards.
We explore some of Lhasa's most famous sights on Day 10, beginning at the dazzling Potala Palace, former residence of the Dalai Lama. Norbulingka Palace, a summer palace featuring the largest gardens in Tibet, is our next destination, where we take in the majestic golden pagodas.
Days 11-13 - Yamdrok Lake, Shigatse, and Chengdu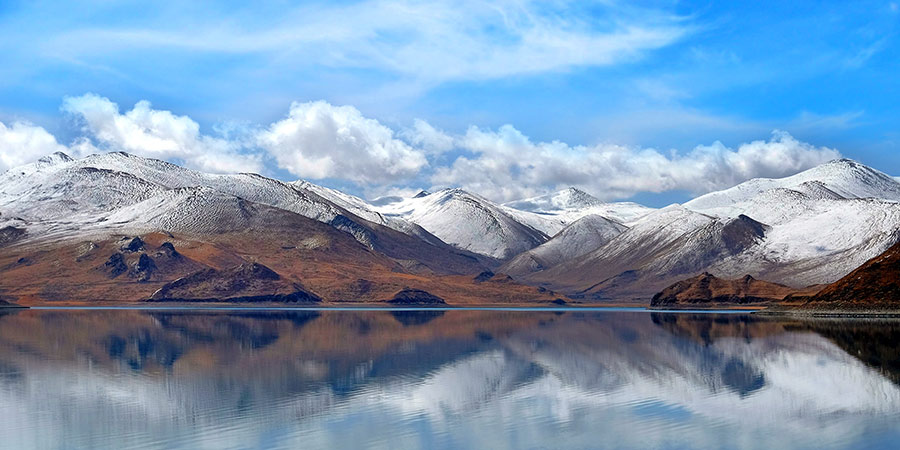 Today we leave Lhasa and travel through the mountains to Gyantse. During our trip we stop to visit Yamdrok Lake, one of the 6 sacred lakes of the country, where Buddhism has animistic traits. The tranquil water is a brilliant shade of turquoise and is fringed by snow-capped mountains. We also visit the Karola Glacier before checking into the Gyantse Hotel.
On Day 12, we visit a highlight of the region, the striking Palkhor Chode Monastery. This famous gold-domed complex has 108 chapels and one of the largest Kumbum Stupas, or multi-storeyed Buddhist chapels, in Tibet. From Palkhor Chode we continue to Shigatse, Tibet's second largest city, stopping at Tashi Lhunpo monastery on the way, which was founded by the 1st Dalai Lama in 1447.
We take a sightseeing tour of Shigatse on Day 13, visiting the Old Town, before transferring to the airport for our flight to Chengdu, back in China.
Days 14-15 - Giant pandas, and London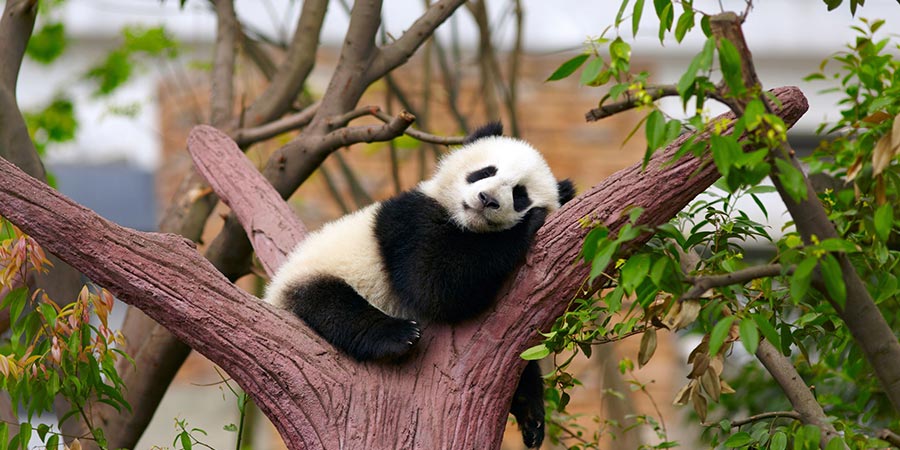 We visit the Giant Panda Breeding Research Institute on the morning of Day 14, which is home to more than 100 of these magnificent creatures, allowing us to see giant pandas at close range as they enjoy their natural habitats. After lunch at a local restaurant we take a guided tour of Chengdu, visiting the Wenshu Monastery and Jinli Street. We enjoy a farewell dinner at a local restaurant this evening.
On Day 15, we transfer to the airport for our flight back to London Heathrow.
Giant Pandas - Day 14
The national animal of China is considered one of the most adorable creatures. Lazy, shy, and lonesome, they like spending most of their time either eating or sleeping. We meet them at the Chengdu Research Base of Giant Panda Breeding, where more than 120 cubs have been born since 1987. Giant Pandas can eat up to 30kg of bamboo leaves and shoots in just one day and we see them in a near-natural habitat.
Please note
Please note that while every departure of this tour will feature the same excursions, the order may differ from that shown above.
Departure Dates
All prices are per person and assume full occupancy of the room.
Please always refer to the website for up-to-date prices and availability.
Trains
'Roof of the World' Railway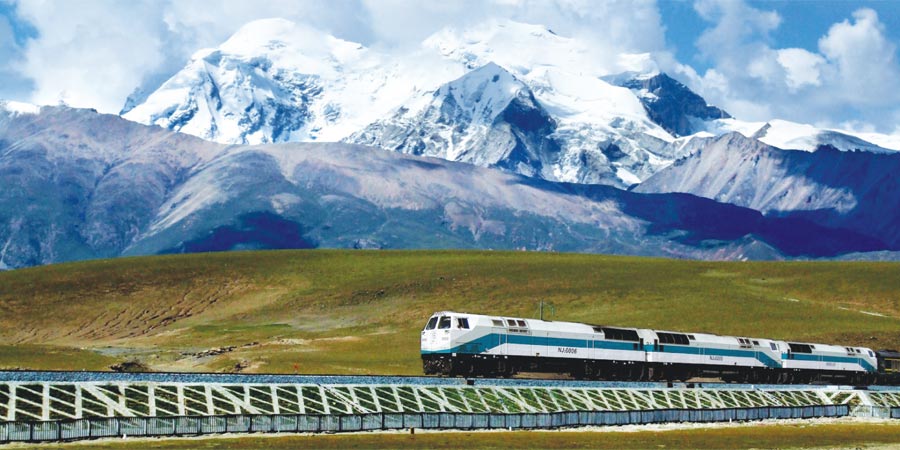 Opened in 2006, the 'Roof of the World Railway' is a masterpiece of modern engineering, connecting Xining, in mainland China, to Lhasa in Tibet, travelling at the highest elevation of any train globally. Whilst parts of the route were completed in 1984, the extension into Tibet was finished in 2005, and opened to the public the following year. Our journey passes over the Tibetan Plateau, a region which features permafrost that melts and refreezes as the seasons change, and which proved a challenging feat of engineering to overcome during the railway's construction.
Soft sleeper
For our overnight rail journey we use a "soft sleeper" service, the best available in the region, which offers a basic but reasonably comfortable and private overnight journey, although without the modern amenities you might expect on a European sleeper service. For daytime journeys, we travel in air-conditioned 'soft seat' class, which, whilst more basic than European trains, offers a fascinating insight into local life and local rail travel, as well as a superb way to see the stunning scenery in this part of the world.
Hotels
Novotel Beijing Xinqiao, Beijing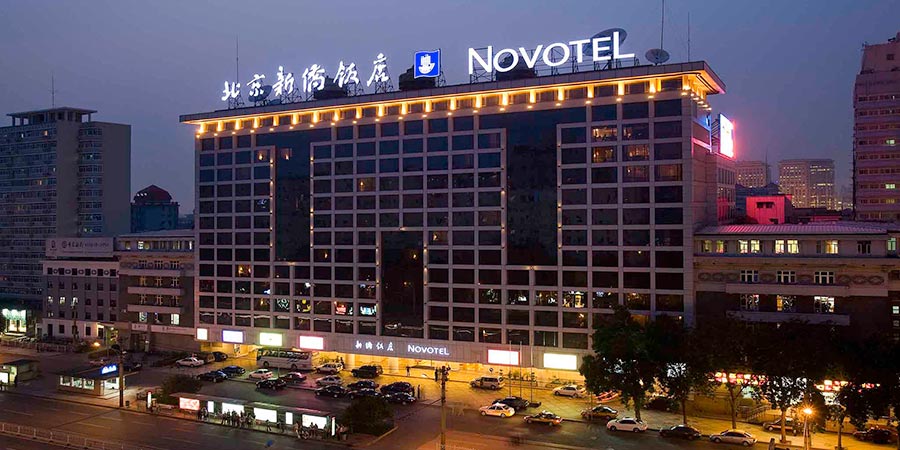 Located near the Beijing New World Centre in central Beijing is our hotel, the 4-Star Novotel Beijing Xingjao. This modern building has some excellent amenities, including a range of restaurants serving cuisine from around the world, a bar, a fitness centre, a beauty salon, and a massage centre that offers a range of different therapies. The rooms are spacious and comfortable, and come with a flat-screen television, a hairdryer, an in-room safe, free Wi-Fi, and tea & coffee-making facilities.
Tibet Hotel, Chengdu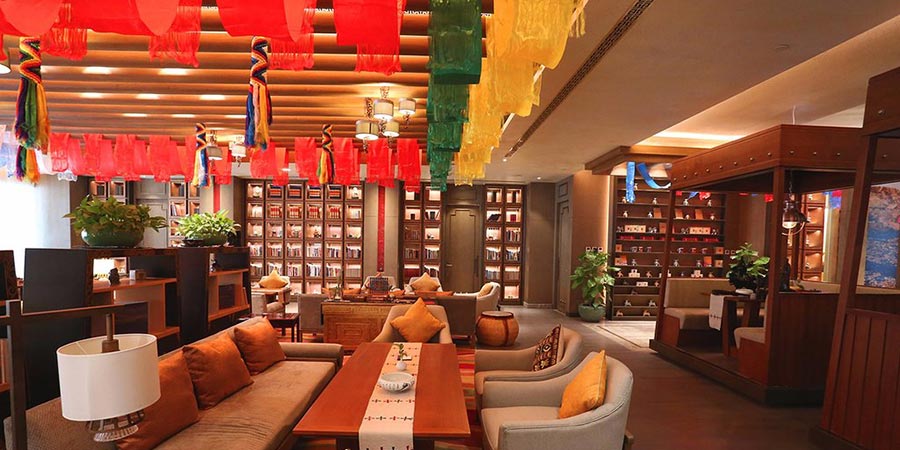 The 4-Star Tibet Hotel Chengdu is conveniently situated five minutes from the nearest railway station. The hotel was built in 1988 and boasts more than 25 years of history, accommodating guests with 276 well designed and comfortable rooms this hotel has plenty to offer, attractive on the outside as it is within. The hotel has two restaurants, laundry facilities, sauna, fitness room and a beauty salon amongst other excellent facilities on offer.
Gyantse Hotel, Gyantse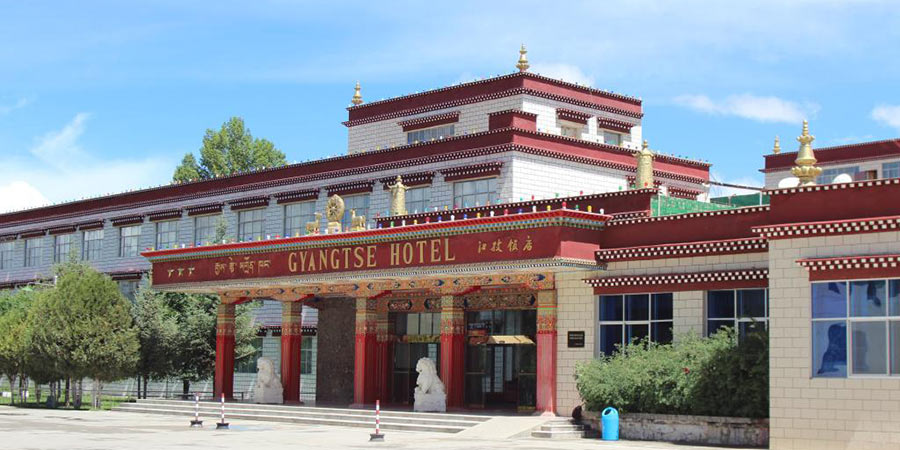 Celebrated as one of the best hotels in the area, the Gyantse Hotel is ideally placed in the southern half of the ancient town of Gyantse. The hotel boasts superb dining facilities, including three restaurants catering to Western, Chinese and Tibetan cuisine, as well as a bar and a coffee shop. There is also a shop on the premises, and both Western and traditional Tibetan-style rooms are on offer. All rooms are en-suite and have a telephone, cable television and a writing desk.
Four Points by Sheraton, Lhasa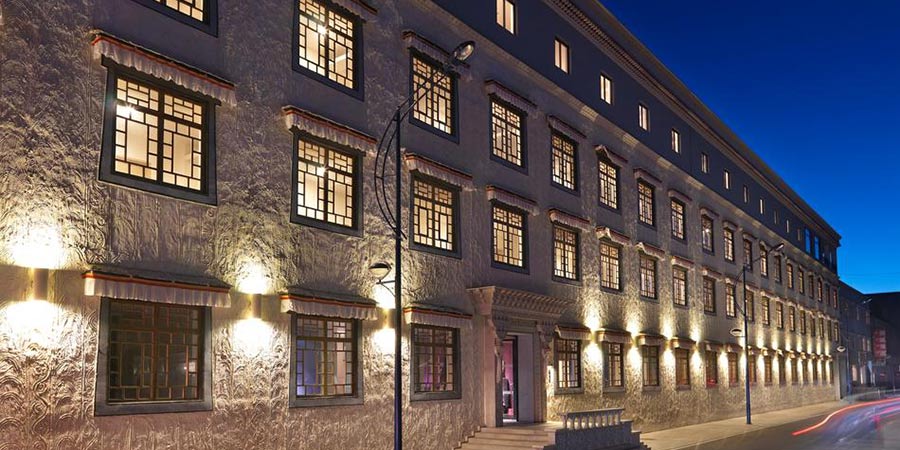 Attractive, modern and well-placed accurately describe the Four Points by Sheraton. It is located in the heart of Lhasa, with a host of authentic cultural attractions just ten minutes away. The hotel boasts a stylish interior, with comfortable, well-appointed rooms throughout the hotel. Facilities include an international restaurant, using only the freshest ingredients and recipes from around the world, as well as a cocktail bar. Every room is en-suite and well equipped with satellite television, telephone, desk, minibar, tea/coffee making facilities, safe and individual climate control.
Tashi Choeta Hotel, Shigatse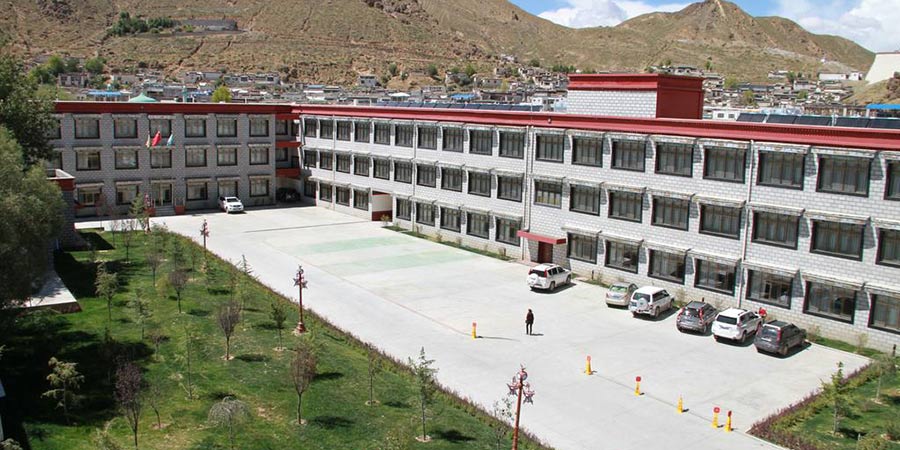 Offering comfortable and modern accommodation among the stunning mountain views of Shigatse, the Tashi Choeta hotel is built taking traditional Tibetan architecture and style into account. Sat at the heart of Shigatse's business centre, the Tashi Choeta is an excellent base from which to venture out into the surrounding town. With 3 restaurants, various shops and a bar, there are a range of amenities here to help you relax, and each room has an en-suite bathroom and a television.
Grand Mercure Renmin Square, Xian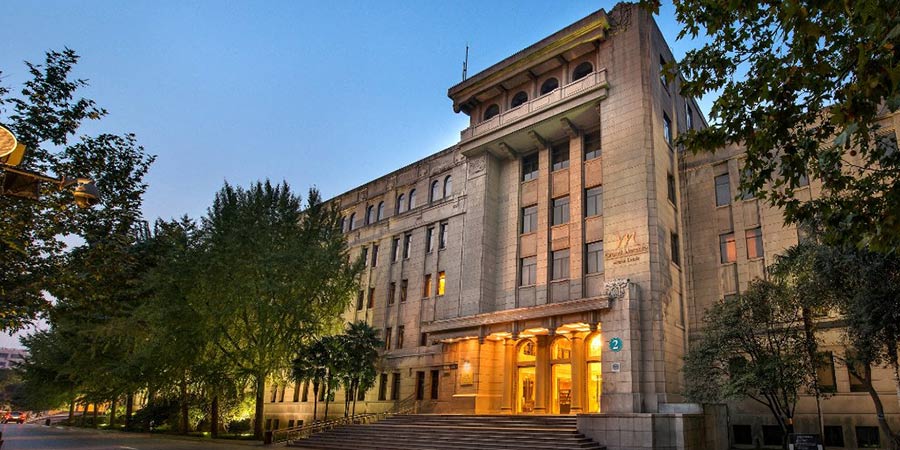 Set within the ancient walls of Xian, the 4-Star Superior Grand Mercure Renmin Square, Xian combines chic Chinese design with modern touches. Among the hotel's many facilities is a restaurant serving both Chinese and western cuisine, a bar and lounge, a fitness centre and a wellness centre offering massages. The rooms are air conditioned and come with a television, telephone, minibar, safe, Wi-Fi and tea & coffee making facilities. A laundry service is available at the hotel.
Upgrades
We offer a selection of upgrades and 'add-ons' designed to help you make the most of your holiday - and make it even easier!
London Hotels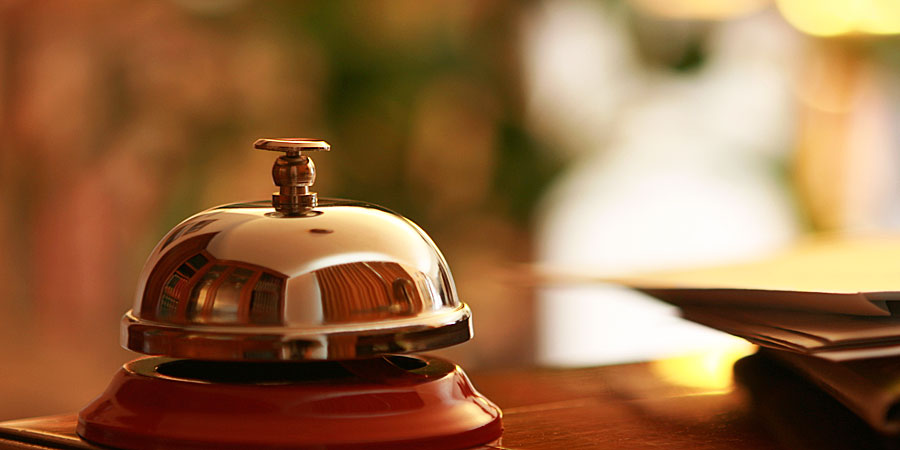 Spending a night in London before your tour can make such a difference to the first day of your holiday - you can arrive in the capital in good time, relaxed and ready to join your Tour Manager the next morning. You may even want to take in a show on the West End, or dine in one of London's famous restaurants. Perhaps on your return to London, you would like to break your journey with an overnight stay before continuing home.

We are able to book a wide range of hotels in central London or, for our holidays beginning with a flight, at Heathrow, Gatwick or Manchester Airport for the night before or after your holiday. The hotels listed below are some of the more popular hotels our customers book in Central London, others are available on request.
| | |
| --- | --- |
| Hotel | Room Rate From Price |
| The Ambassador Hotel | From £65 per person |
Above prices are approximate, subject to availability, and per room per night based on two people sharing. If you require a quote for single occupancy at any of the hotels please contact us on 01904 734 805.
UK rail connections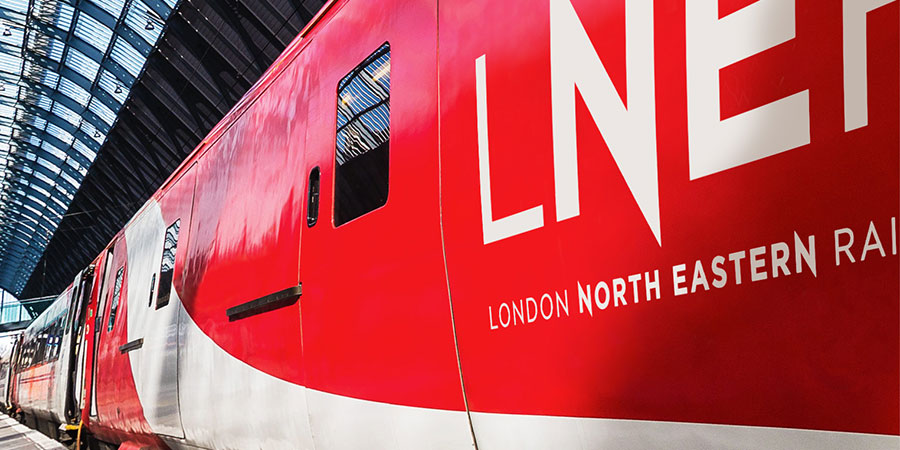 Buying tickets for UK train services can be a tricky business - there are so many fares to choose from, each with different rules and restrictions. As you are connecting with an international departure, we strongly recommend that you book a fully flexible ticket to ensure that should the departure times for your holiday change, your rail ticket can allow for these changes.

We can book fully-flexible UK rail tickets from your local station to join your holiday whether this be a European holiday from St Pancras or a UK holiday. The prices are competitive and tickets are not restricted to a particular train or time of day, and in most cases offer you a free choice of routes.

For an up to date quote from your local station, please ask one of our Tour Advisors.

This page was printed from

www.greatrail.com/au/tours/beijing-to-tibet-across-the-roof-of-the-world/#CTG21

on 21 January 2021.

Call

01904 521 936

to discuss your holiday

© Copyright 2021. Great Rail Journeys