01904 521 936
Open 7 Days a Week
Grand Tour Of Switzerland
Journey through the heart of the Alps on this grand tour of majestic Switzerland
Journey through the heart of the Alps on this grand tour of majestic Switzerland. Visit the picturesque cities of St Gallen and Lucerne, explore delightful Lugano and Bern and experience wonderful Swiss rail over and around the spectacular Swiss peaks.
The itinerary for your journey
Tour highlights
Basel
St Gallen & Lucerne
Pre-Alpine Express
The Bernina Express
Glacier Express
Zermatt
Bern
Day 1 - London to Zurich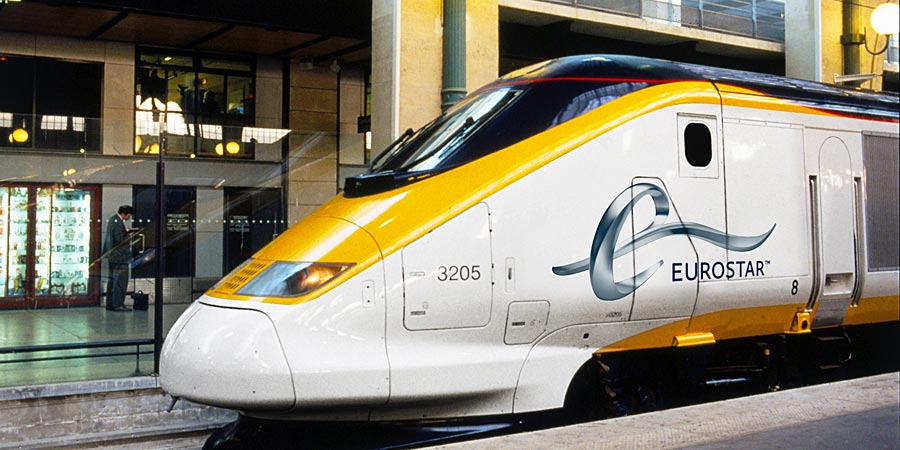 After meeting at our dedicated Departure Office in St Pancras International, we board the Eurostar to Paris. After arrival in the French capital, we continue by TGV into Switzerland, bound for the city of Zurich. Here, we check into our overnight hotel.
Day 2 - Zurich to St Gallen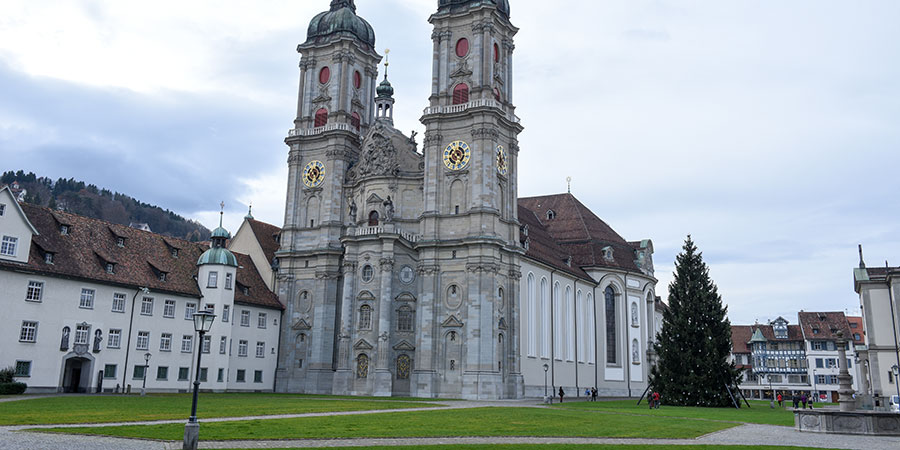 This morning we travel to the town of St Gallen. We enjoy a guided tour of charming St Gallen, taking us through the pretty Old Town quarter, lined with brightly painted windows. The Old Town, which is entirely traffic-free, is full of fashionable boutiques and cosy cafés. We pay a visit to the Abbey of Saint Gall, with its world-famous library. This fascinating landmark has been granted UNESCO World Heritage status.
Later, we board the Pre-Alpine Express for a scenic ride through the verdant Swiss countryside to Lucerne. Starting in St Gallen, we cross into the rolling hills of Canton Appenzell, via the Sitter Viaduct, the highest railway bridge in Switzerland. The train slowly makes its way through the rolling hills and picturesque towns and the panoramic windows give you wonderful views of the scenery en-route. In Lucerne, we stay at the Hotel Seeburg.
Day 3 - Swiss Transport Museum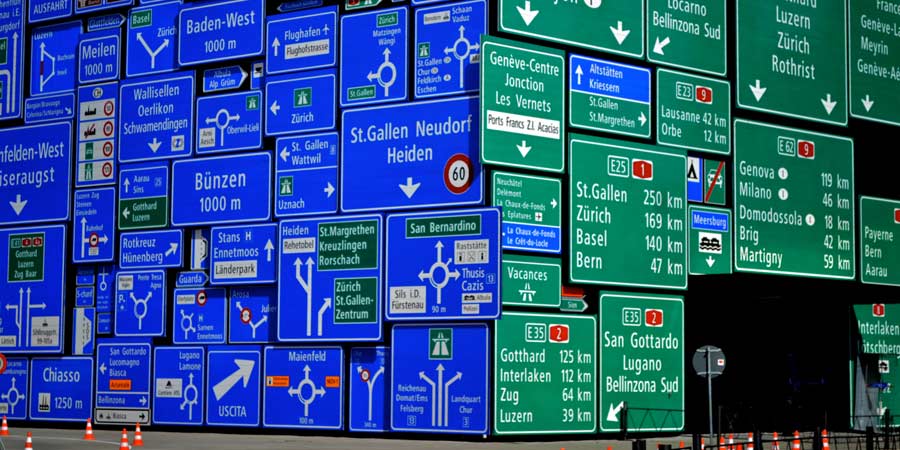 Today we enjoy a guided tour of the captivating Swiss Museum of Transport with a specialist guide. Opened in 1959, the museum contains a wide variety of exhibits on all forms of transport, from ships to aircraft. The museum is also, famously, home to EURECA, the 4.5 tonne satellite, one of the few objects to return to Earth from space relatively intact.
The Swiss Transport Museum has many exceptional rail exhibits with many famous engines housed in its halls. Notable examples include what was once the most powerful locomotive in the world - the Landi Locomotive along with one of the first trains to use the Jungfrau Railway. Also found here is an impressive railway model of the Gotthard rail route with around 1,148 feet of track
Day 4 - At leisure in Lucerne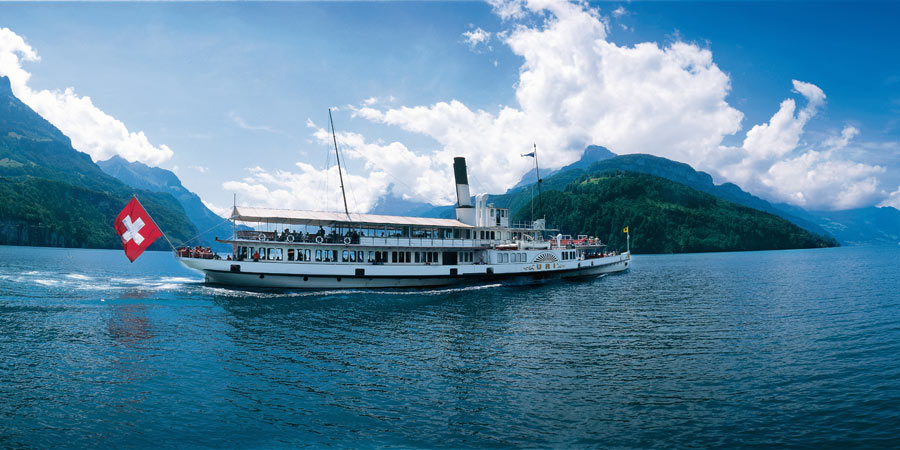 You are free to explore Lucerne at your leisure today. Lucerne is one of Europe's prettiest cities; perhaps you could take a stroll through the cobbled streets and squares of the city, past ornate churches and medieval buildings with painted façades and the famous Kapellbrücke, a 14th century covered bridge. Lucerne is also surrounded by wonderful scenery, the shimmering waters of Lake Lucerne ever present - you could consider exploring further afield by rail.
Day 5 - Rail to Lugano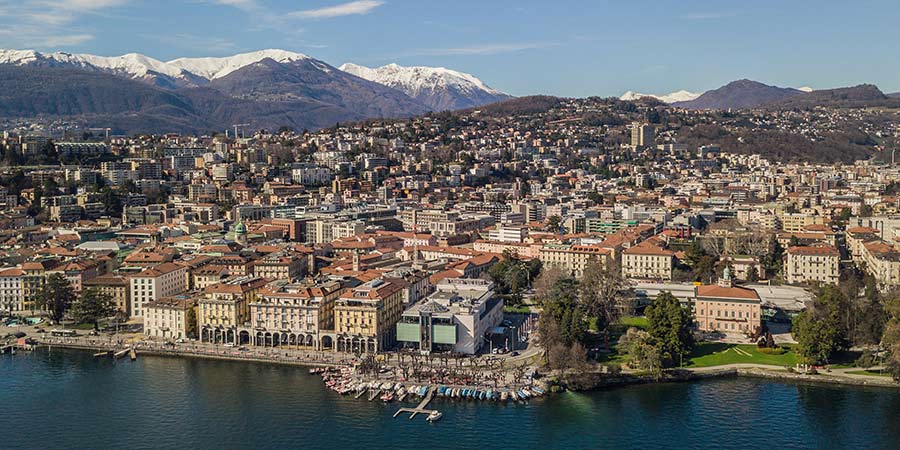 This morning we journey to Lugano by regional rail along the route of the Gotthard Panorama Express, through wonderful Swiss valleys and into the region of Canton Ticino, the Italian-speaking region of Switzerland. This excellent stretch of railway takes in the best of this verdant region, offering views of white-capped peaks and mossy pine forests.
The train climbs up to a height of 3,608 feet, passing through the 19th century Gotthard Tunnel, a 9 mile tunnel hewn through the looming Alps mountain range. We emerge from the darkness on the southern side of the Alps, in southern Switzerland, and continue down to Lugano, where we check into the De La Paix.
Day 6 - Exploring Lugano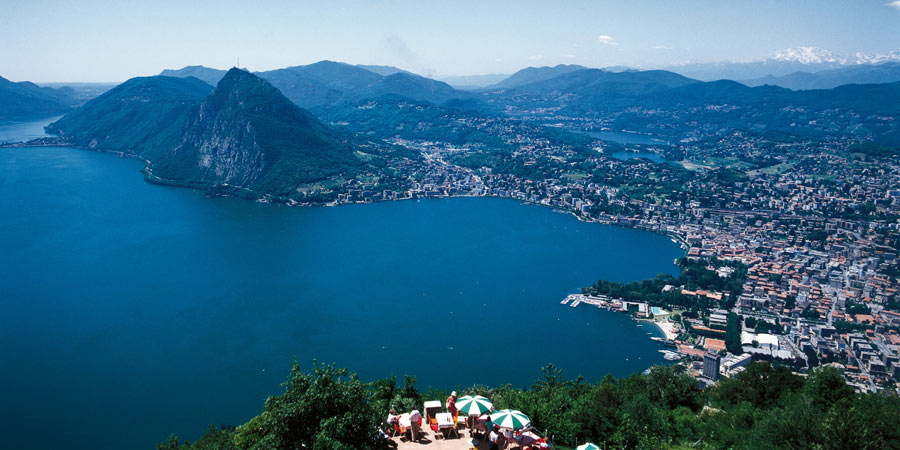 Today is free to explore the picturesque city of Lugano, which sits on the Swiss- Italian border. Known as the 'Monte-Carlo of Switzerland', the city has a wealth of historic buildings and museums to explore.
Lugano's scenery is nothing short of spectacular. Its namesake, the Lake Lugano is a glorious stretch of water in a glacial lake, populated by white sailing boats which navigate the impressive hills and lakeside towns. The town itself is an elegant and prosperous offering, with a charming promenade stretching along the lake, populated by restaurants providing both Swiss and Italian food.
Day 7 - Bernina Express to St Moritz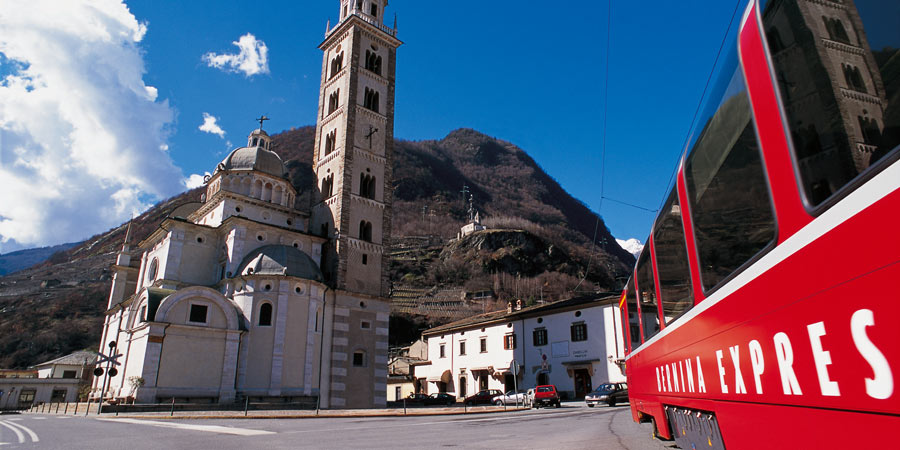 We travel by postbus to Tirano, where we join the Bernina Express for our journey northwards to St Moritz, passing mighty glaciers, rushing mountain streams and flower-filled Alpine meadows. The line is over 100 years old, and has been rewarded with UNESCO World Heritage status due to its incredible feats of engineering, and to acknowledge the stunning scenery it passes through. The crisp beauty of the Swiss Alps is made all the more special by the panoramic windows of our carriages, allowing us near-perfect views of the spiky trees and towering mountains. The Bernina pass is a highlight of this route. With three lakes at its heart, and bordered by various ancient peaks, this is an excellent example of Alpine majesty. The group stay in Celerina.
Day 8 - Celerina at leisure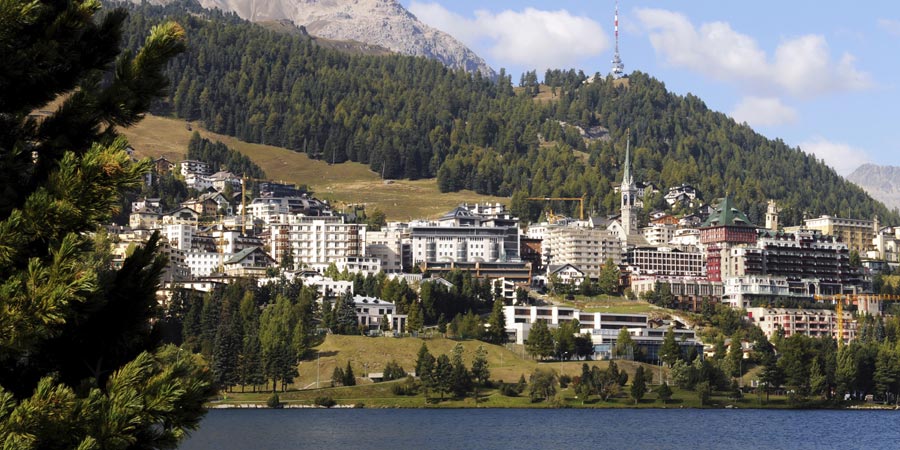 Today you are free - perhaps make use of your included St Moritz Travel Card, and make the journey by rail to scenic St Moritz. You may wish to ascend the Diavolezza at 3,039 metres by cable car, which boasts stunning views over the surrounding peaks, before making your way round to the Morteratsch Glacier.
Day 9 - The Glacier Express to Zermatt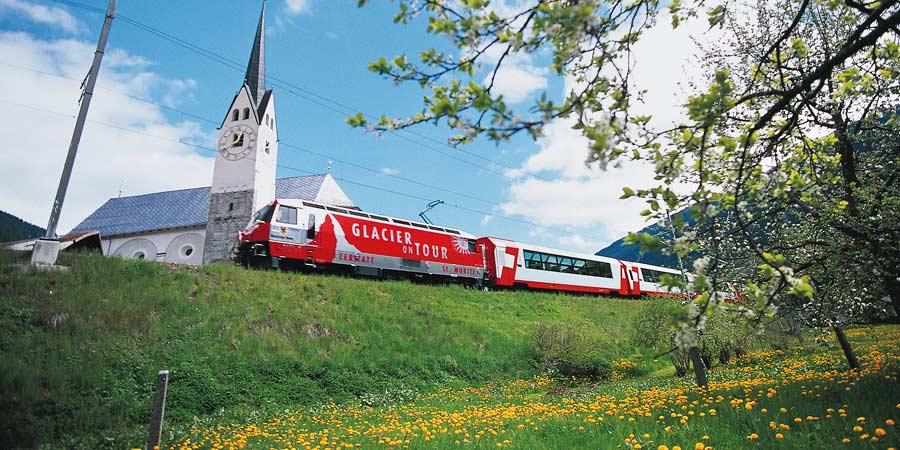 This morning we board the world famous Glacier Express at St Moritz, bound for Zermatt. The train passes through stunning mountain scenery as we make our way along the Rhine Valley on the slowest express train in the world. Enjoy lunch on board as we wind left and right, ascending the Oberalp Pass before we make our final ascent into Zermatt, looping and spiralling past small village communities, to reach the spectacular sight of the titled Matterhorn. This is one of the most recognisable mountains in Switzerland, mostly thanks to its instantly identifiable pyramidal shape as it rises above the town below.
Day 10 - Discover Zermatt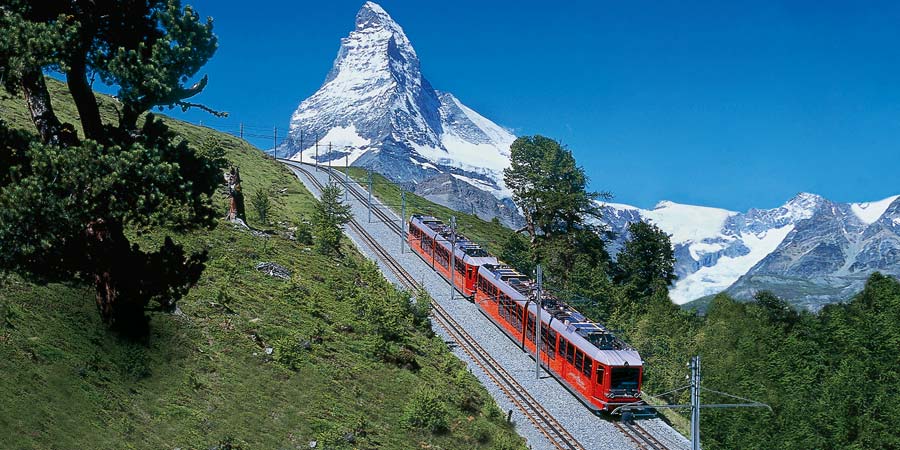 You can explore the pretty village of Zermatt today. You may like to board the Gornergrat railway, which travels from the resort of Zermatt up to the summit of the Gornergrat, which, at 3,089 metres, is Europe's highest open-air cogwheel railway. The line opened in 1898 and was the first of its kind in the country. The final destination and summit offering sumptuous views across the magnificent Alpine range.
Day 11 - To Bern, & onwards to Basel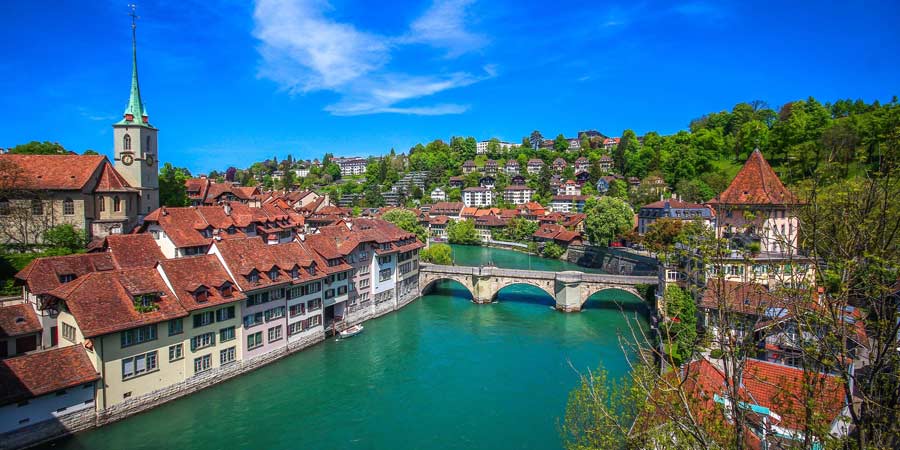 This morning we walk to the station for our onward journey to Bern. Upon arrival, we enjoy a guided tour of Switzerland's capital. Our tour explores the main sights in this historic city, including the UNESCO World Heritage Old Town and the elaborate Zytglogge, or Time Bell, a Gothic clock tower complete with moving puppets. The city also contains a wealth of Gothic and Renaissance architecture, including the famous 'Ogre Fountain' found in the Old Town. We then return to the station and continue on to Basel. Tonight we enjoy a farewell dinner here for our final night in Switzerland.
Day 12 - Homeward bound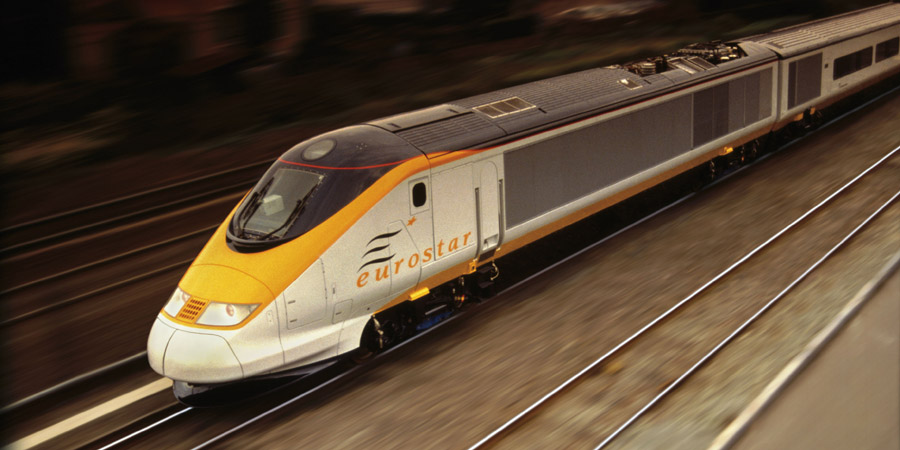 From Basel, we travel by high-speed TGV to the French capital, where we join the Eurostar for the journey back to London St Pancras International, where your tour concludes.
Please note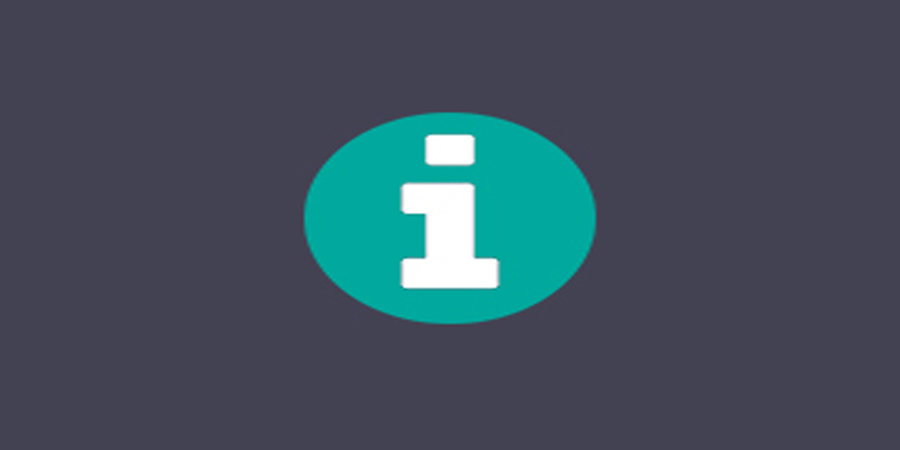 Please note that while every departure of this tour features the same excursions, they may not necessarily be in the order listed above.
Departure Dates
All prices are per person and assume full occupancy of the room.
Please always refer to the website for up-to-date prices and availability.
Trains
Bernina Express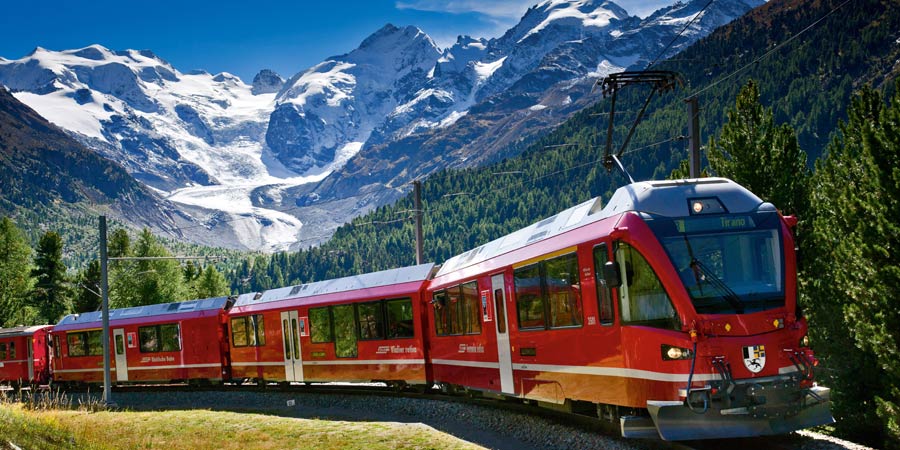 The narrow-gauge Bernina Express connects northern and southern Europe and offers a spectacular means of crossing the Alps. The route runs through the ancient landscape of Switzerland's beautiful Grisons/Graubünden region and provides essential links to the Italian-speaking population in the south.
Eurostar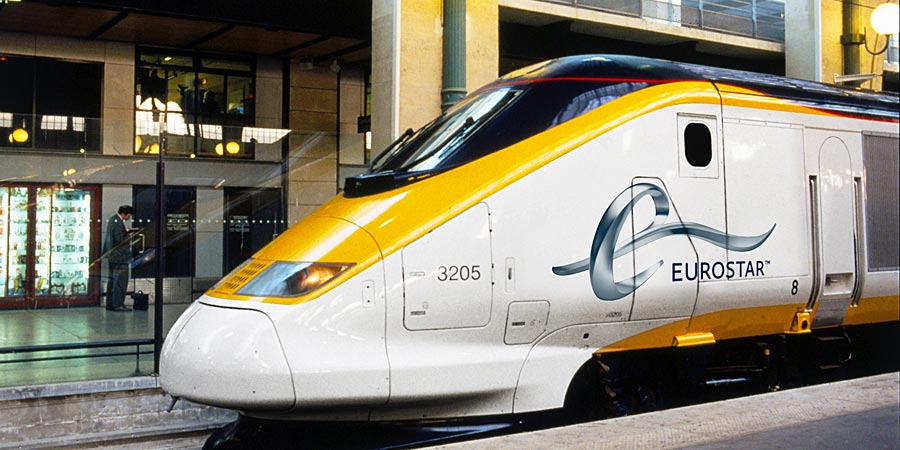 The high speed Eurostar trains link St Pancras International in London with Paris and Lille in France as well as Brussels in Belgium.
Eurostar's Standard Class coaches feature two seats on either side of the central aisle, most of which is arranged in an 'airline' seating configuration with drop down tray tables. There are two tables for four per carriage. Passengers travelling in Eurostar Standard Class coaches can take advantage of the Bar-Buffet which sells a range of snacks, meals, hot and cold drinks - including Champagne!
The highest class of Eurostar travel available for leisure customers is Standard Premier Class. In your dedicated Standard Premier carriage you'll find a less dense seat configuration, meaning the seats are larger and you have ample space to relax and stretch out. As part of the service you'll enjoy complimentary drinks and refreshments, served at your seat by friendly, helpful waiting staff.
For the class of travel used on your chosen tour, please refer to the 'What's Included' section of the tour page.
The Glacier Express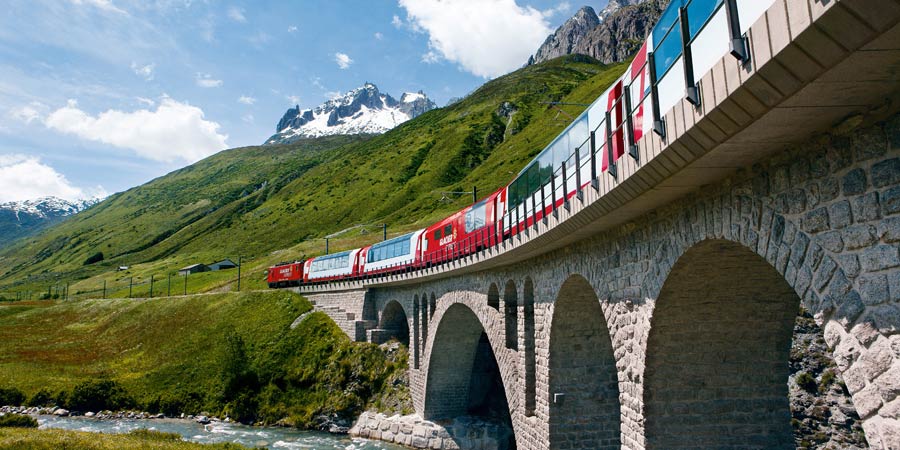 The Glacier Express is undoubtedly Switzerland's best known train. The 181 mile (290km) trip from Zermatt to St Moritz lasts around eight hours winding its way through some of Europe's most dramatic and beautiful scenery.
Beginning in Zermatt, a pretty Alpine resort close to the Matterhorn, the Glacier Express glides northwards from under the shadow of the mighty Matterhorn and follows the Matter Vispa River and the Rhône Valley to Visp. The train then heads east to Brig, before climbing through Betten, Grengiols and Oberwald on its journey to the 9¼ mile (15km) long Furka Base Tunnel.
The train emerges and makes its way to the village of Andermatt, before beginning its ascent towards the Oberalp Pass which at 6,670 feet (2,033m) is the highest point on the line. It then makes the steep descent towards Disentis, where the train is attached to an RHB locomotive. From here we pass the historic town of Ilanz, descending to the stunning Rhine Gorge where we continue on to the attractive cantonal capital of Chur.
TGV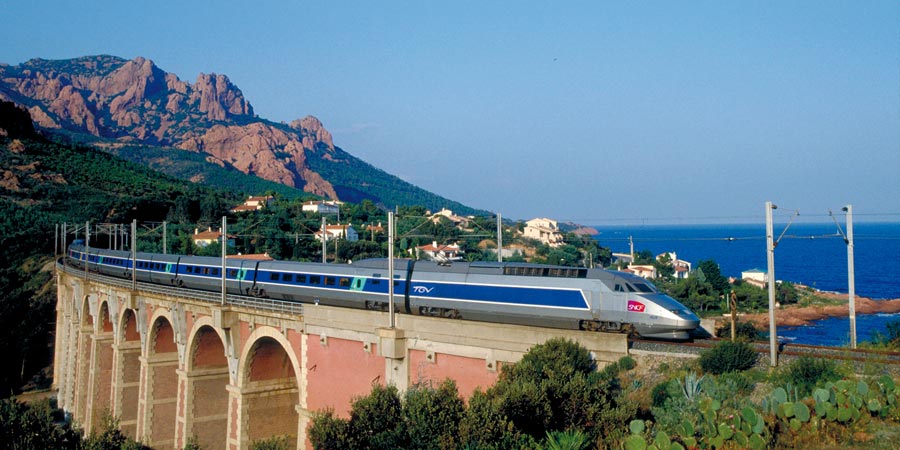 Introduced in 1981, France's TGV (Train à Grande Vitesse) was the original European high-speed train. Linking Paris with Lyon, the new service revolutionised train travel and meant that travelling by air over medium and short distances was no longer seen as the best option, even for business travel.
The network has expanded rapidly and today these sleek, stylish trains offer links to over 60 destinations throughout France. Operated by SNCF, the French national rail operator, TGV trains travel over specially-constructed high speed lines. The trains can achieve speeds of up to 186mph (300km/h) on most long distance routes and 200mph (320km/h) on the new TGV Est line, which links Paris with Strasbourg, Luxembourg and Basel. With the exception of shorter journeys, TGVs almost always have an on-board buffet car, serving a selection of drinks and light refreshments.
Hotels
Hotel Gaia, Basel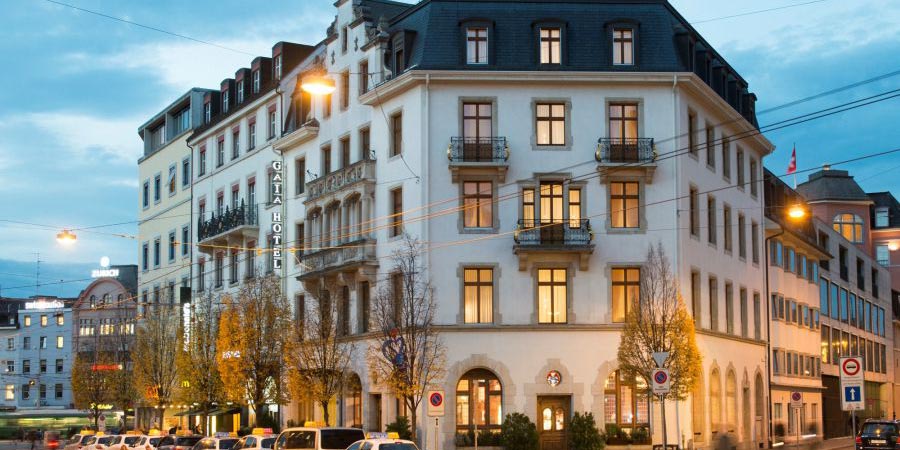 A family run establishment, in operation since 1929, the 4-Star Hotel Gaia is next door to the railway station in Basel and enjoys resplendent interiors harking back to the early 19th century. The facilities here are truly excellent, with a fine restaurant serving both Swiss cuisine and international dishes, along with a well-stocked bar. Each room has a television, a hairdryer, safe and a minibar.
Chesa Rosatsch, Celerina
Located on the banks of the Inn River, this 4-Star hotel is just a short walk from Celerina train station. A traditionally Swiss hotel, rooms are furnished with pine and are a perfect blend of Swiss style and modern amenities, such as a television, a complimentary Wi-Fi. The hotel boasts two restaurants, one serving delicious food, that have been grilled traditionally using a lava stone grill, and the other serving traditional local cuisine. There is also a speak-easy style bar, lounge area and a sauna.
Hotel Seeburg, Lucerne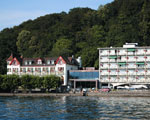 In Lucerne we stay at the 3-Star Hotel Seeburg, located on Lucerne's outskirts close to the lake shore. The modern hotel has two restaurants, a lounge and bar as well as a lovely garden on the shore of the lake - the perfect spot to relax by the water. We are accommodated in the hotel's Seeburg 61 rooms, all of which were refurbished in February 2012. Each room also has a television, telephone, radio, minibar, tea and coffee making facilities and a safe.
Typical meal arrangements when dining at the hotel:
Breakfast: buffet-style continental breakfast with hot items
Dinner: three-course dinner with a choice of main course
Hotel De La Paix, Lugano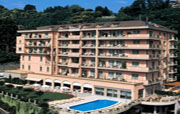 Situated just a short walk from the picturesque waterfront the 4-Star Hotel De La Paix is a popular hotel set in a building that charmingly blends Swiss efficiency with Italian style. Close to the cable car and Lugano's Old Town, the De La Paix offers a wonderful bar area, fine dining restaurant with sun terrace and an additional Italian restaurant area. There is also an on site pool and an art gallery, exhibiting local works.
Hotel Sonne, Zermatt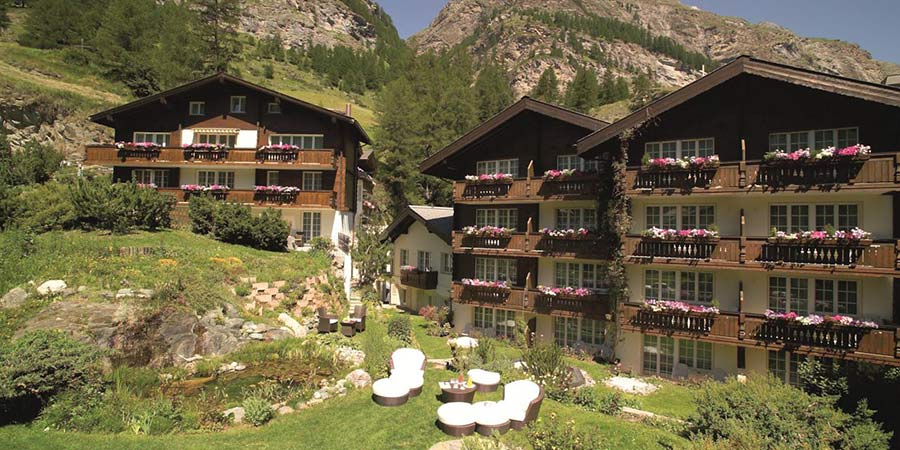 The 4-Star Hotel Sonne boasts a splendid location, watched over by the mighty Matterhorn and close to Zermatt's railway station. The hotel is housed in a classic Zermatt building with wooden finishes and impressive interiors and offers fantastic wellness facilities including an indoor swimming pool and spa. The guest rooms are elegantly furnished, and come complete with a balcony, television, internet access, a comfortable seating area and tea & coffee making facilities.
What's included
An escorted experience and all travel arrangements
The services of a professional UK Tour Manager from start to finish
Exclusive meeting point at our dedicated Departure Office in St Pancras
First Class Rail travel throughout (Standard Premier Class on Eurostar journeys with light meal and drinks)
All coach transfers
Porterage included between Zurich and Lucerne, Lugano and Celerina, and Zermatt and Basel
Comfortable accommodation in your destination
11 nights' hotel accommodation including 1 outbound overnight in Zurich, 3 nights' at the Hotel Seeburg in Lucerne, 2 nights' at the 4-Star Hotel De La Paix in Lugano, 2 nights' at the 4-Star Hotel Chesa Rosatsch in Celerina, 2 nights' at the Hotel Simi in Zermatt and 1 inbound overnight stay in Basel
Delicious meals included
19 meals including 11 breakfasts, 1 lunch and 7 dinners including a farewell dinner in Basel
Exciting excursions and free time to explore
Guided tour of St Gallen
Scenic journey on the Pre-Alpine Express
Visit to Swiss Transport Museum
Journey on the iconic Glacier Express in panoramic carriages
Leisure time in Zermatt
Guided tour of Bern
Stunning journey on the Bernina Express in panoramic carriages
Not Included
Cancellation & Travel Insurance is not included in the price of the tour but can be arranged.
Upgrades
We offer a selection of upgrades and 'add-ons' designed to help you make the most of your holiday - and make it even easier!
London Hotels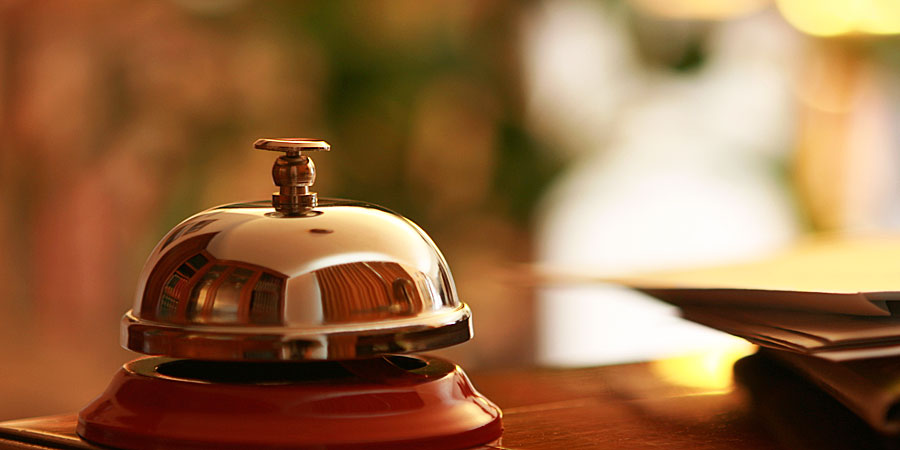 Spending a night in London before your tour can make such a difference to the first day of your holiday - you can arrive in the capital in good time, relaxed and ready to join your Tour Manager the next morning. You may even want to take in a show on the West End, or dine in one of London's famous restaurants. Perhaps on your return to London, you would like to break your journey with an overnight stay before continuing home.

We are able to book a wide range of hotels in central London or, for our holidays beginning with a flight, at Heathrow, Gatwick or Manchester Airport for the night before or after your holiday. The hotels listed below are some of the more popular hotels our customers book in Central London, others are available on request.
| | |
| --- | --- |
| Hotel | Room Rate From Price |
| The Ambassador Hotel | From £65 per person |
| Pullman London St Pancras | From £110 per person |
| Studios2Let, Cartright Gardens | From £55 per person |
Above prices are approximate, subject to availability, and per room per night based on two people sharing. If you require a quote for single occupancy at any of the hotels please contact us on 01904 734 805.

UK rail connections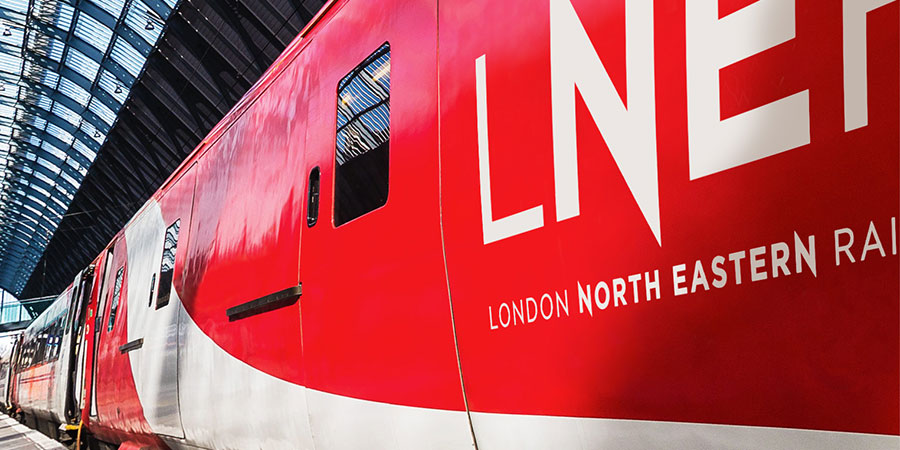 Buying tickets for UK train services can be a tricky business - there are so many fares to choose from, each with different rules and restrictions. As you are connecting with an international departure, we strongly recommend that you book a fully flexible ticket to ensure that should the departure times for your holiday change, your rail ticket can allow for these changes.
We can book fully-flexible UK rail tickets from your local station to join your holiday whether this be a European holiday from St Pancras or a UK holiday. The prices are competitive and tickets are not restricted to a particular train or time of day, and in most cases offer you a free choice of routes.
For an up to date quote from your local station, please ask one of our Tour Advisors.
Door to door luggage from £160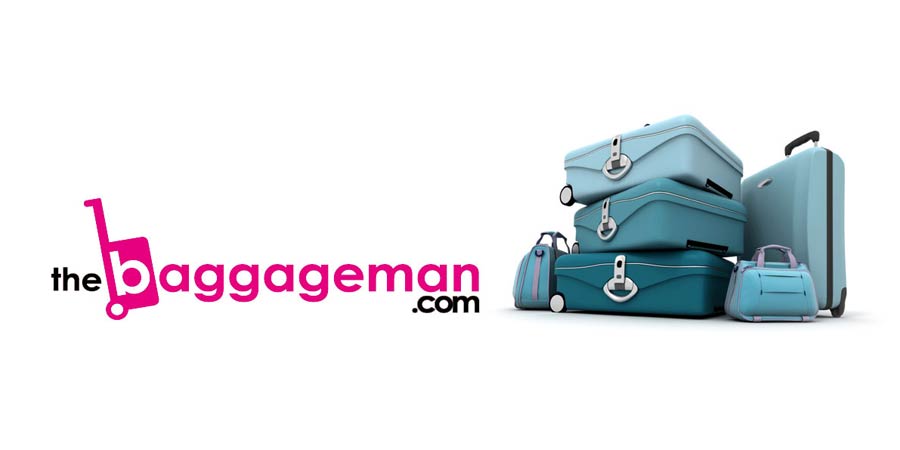 Whether as an added luxury, or essential to your enjoyment of the tour, door-to-door luggage collection and delivery services can really enhance your holiday experience. Travelling across Europe by train is so much more relaxing without the burden of your suitcase, and we can help arrange for your case to be collected from home prior to the holiday and for it to be waiting for you at your first main hotel in Europe.

We are pleased to provide the services of the GRJ Luggage Concierge Service - supported by our partner The Baggage Man, offering luggage transport from as little as £160 for one suitcase and £260 for two suitcases.

Please contact us for details of this service.

This page was printed from

www.greatrail.com/au/tours/grand-tour-of-switzerland/#SGJ19

on 7 December 2019.

Call

01904 521 936

to discuss your holiday

© Copyright 2019. Great Rail Journeys