01904 521 936
Open 7 Days a Week
Oberammergau & Lake Garda
Combine magnificent Italy with theatrical Oberammergau's Passion Play
Combining the impressive splendour of Italy with the immense theatrical spectacle that is the German village of Oberammergau's Passion Play, this tour is one of natural scenery, thespian spectacle and European charm.
The itinerary for your journey
Tour highlights
Desenzano
Sirmione
Verona
Oberammergau
The Passion Play Performance
Stunning 4-Star Accommodation
Days 1-2 - London to Desenzano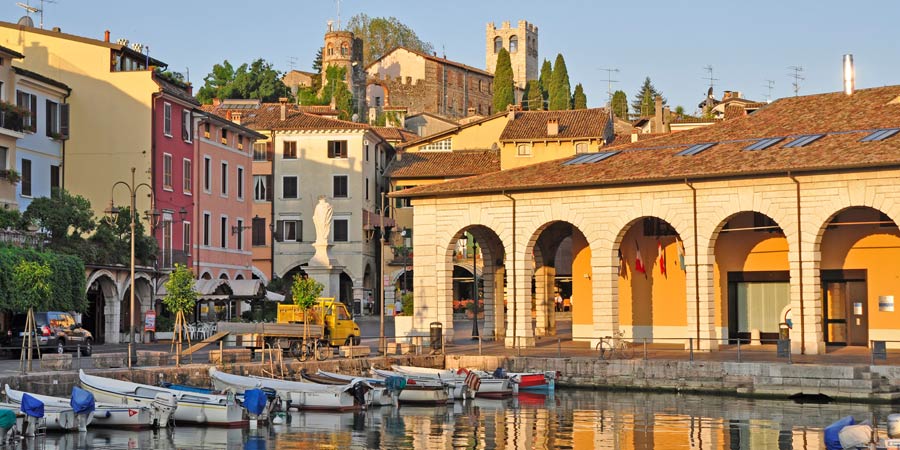 We meet with our Tour Manager today at London St Pancras International, where we board the Eurostar service to Paris where we stay overnight. On Day 2, we continue on to Lake Garda via Milan, where we arrive in Desenzano to check into our hotel.
Your evening is at leisure in Desenzano, before our dinner later tonight. With a host of colourful buildings lining the winding streets, Desenzano is pretty and well-suited to the relaxed atmosphere which permeates the villages around Lake Garda. At the heart of the town is a small harbour full of dainty sailing boats and looked over by a series of restaurants and bars.
Day 3 - Verona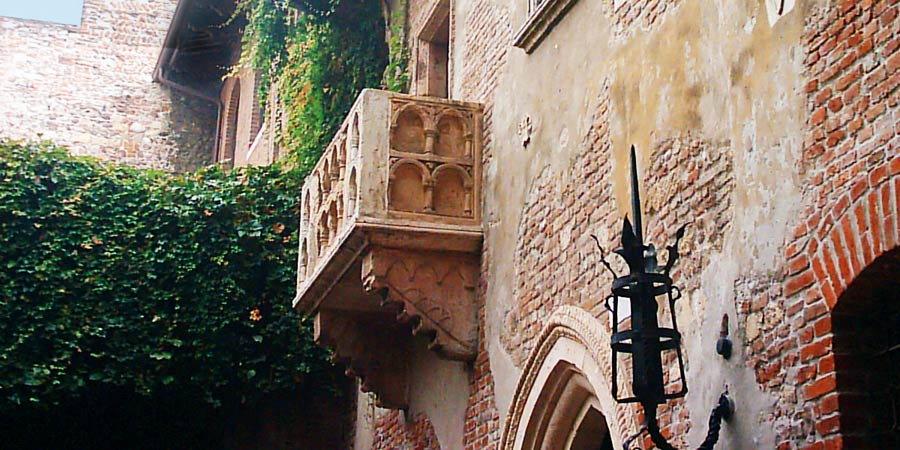 Today we pay a visit to romantic Verona to discover its many attractions. A city of noble ruins, gorgeous monuments and fascinating history, Verona has much to offer.
Having spanned the many centuries and having played a key part in many of the most important historical eras of Italy, this extraordinary city has preserved examples of architecture from each period.
The centre of the city is rife with monuments, period buildings and buzzing plazas, dated from the beginning of the Roman civilisation, through the Renaissance and into the 20th century. The city itself is known for its association with the notion of romance, with William Shakespeare famously using Verona as the backdrop for many of his plays including Two Gentlmen of Verona and the heart-wrenching Romeo and Juliet. We explore many of the attractions on a guided tour as we visit the stunning Roman arena, the impressive city gates and Juliet's balcony.
The arena is particularly noteworthy. Remarkably well-preserved, this is one of the finest examples of ancient buildings across the world. Built in AD 30, the amphitheatre had many uses but was primarily used as a theatre to stage plays and productions. It is famous today as a top opera stage visited regularly by operatic schools and global audiences worldwide.
Later in the afternoon, we take a guided tour of a local winery, before enjoying a dinner in a Verona restaurant and an Italian wine tasting.
Please Note: For Departures ODE2002 & ODE2004 Days 3 & 4 have been swapped
Day 4 - Cruise to Isola del Garda
Our first excursion takes us on a tranquil cruise across the azure Lake Garda to the attractive island of Isola del Garda.
This tranquil island is a gem at the heart of the lake, used by a variety of different civilisations for various purposes including as a Roman burial site, a monastery and as the home for various aristocratic Italian families.
The main building is a remarkable white villa built in a Venetian neo-Gothic style from the beginning of the 20th century, and it surrounding gardens are a delight to explore. Boasting a wide array of beautiful flowers from around the world, here you can see palm trees, herb gardens and flower arrangements, set against the warm blue of the lake and the dusky backdrop of the forested mountains.
Nowadays, Lady Charlotte Cavazza and her family live here and they have opened the island to visitors. We spend some time here on a guided tour discovering the extensive history and wonderful architecture before continuing to sample some of the exceptional bruschetta and wine which are made both on the island and in the nearby region.
Please Note: For Departures ODE2002 & ODE2004 Days 4 & 3 have been swapped
Day 5 - To Oberammergau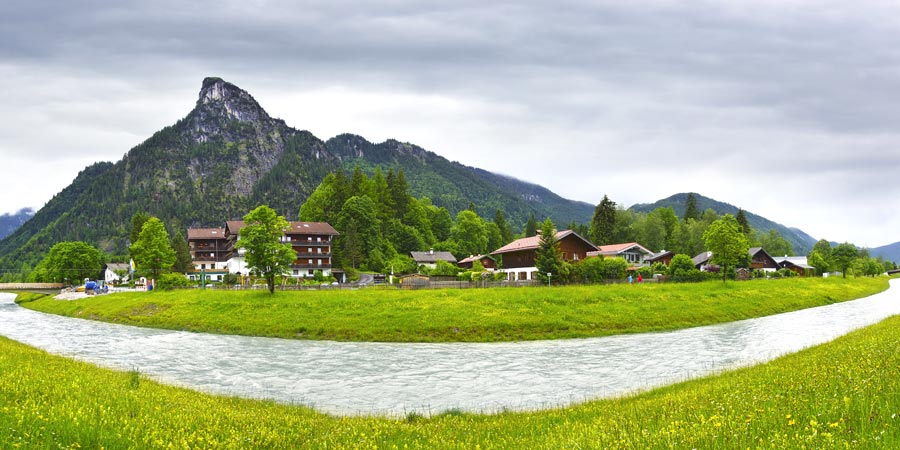 We leave Italy and Lake Garda behind today, as we make the scenic rail journey (Standard Class) up through the Brenner Pass between the Italian Alps to Germany and into Bavaria, via Innsbruck in Austria. This route takes us through heady snow-capped mountains, through valley passes and under tunnels on our way into northern Europe. We sit back and relax as we are regaled by stunning Alpine panoramas which separate Italy from Germany.
We travel to Oberammergau where we check into our hotel in or around the Ammergau region, for the next two nights. Upon arrival and after settling in, you have free time to explore or relax. Oberammergau is famous for its woodcarving heritage, with its squares and streets filled with traditional shops sourcing their produce from a variety of local carvers who use methods handed down from generation to generation.
Day 6 - The Passion Play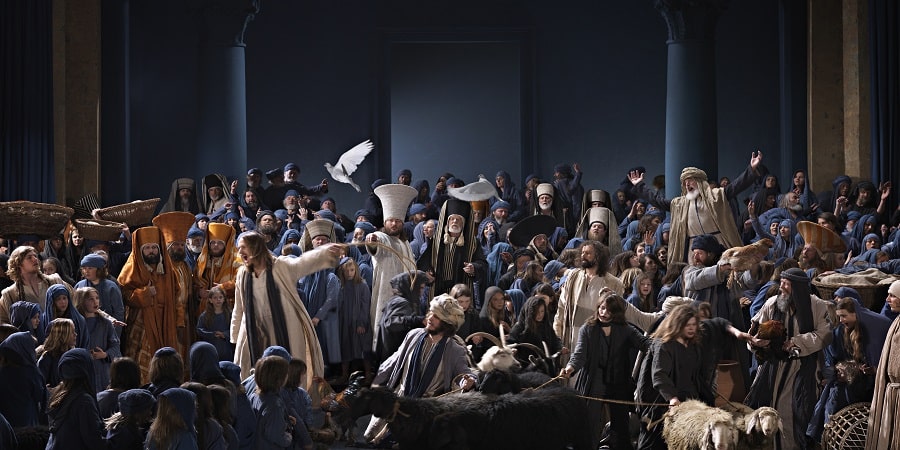 Today is performance day, and we make our way to the stage in Oberammergau, where we are treated to Oberammergau's brilliant Passion Play.
Detailing the death and resurrection of Christ during his final days, this production is enormous in scale and a feat of organisation. The play is a source of great pride for the villagers and local people, occurring, as it does, once every ten years. It also attracts nearly half a million audience members over the course of its run throughout the summer. Our top tier tickets provide us with excellent seats at the front and near the centre, under the impressive dome which houses the stage.
The play's origins lie in the 17th century when Oberammergau was hit by the bubonic plague which was being spread across the country. History tells of a villager returning to the village for Christmas and bringing the plague with him. The disease quickly spread from house to house, and in an effort to save the village, the townsfolk promised to God that if he spared them, then they would organise a play every year, celebrating the Passion of Christ.
After the first showing of the play, those with the plague were cured and the village was supposedly saved. Since then, the play has been shown every decade except during the Second World War, making the Oberammergau Passion Play the longest running religious play in the world.
The production we attend has two halves of three hours each with a break halfway through the performance for us to enjoy a special Passion Play dinner.
Days 7-8 - To London via Cologne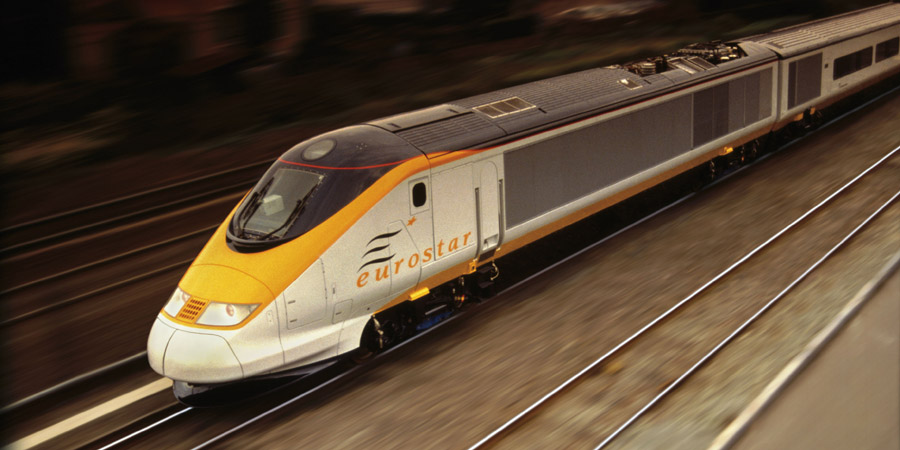 Leaving the wonderful Oberammergau behind today, we make our way by rail to Cologne. Here we spend the night before leaving Germany on Day 8, as we head to Brussels in Belgium. On arrival, we board the Eurostar service to London, where our tour concludes.
Seating Plan
For the Passion Play Performance you will be seated in category 1 or 2 seats, located at the front and centre of the theatre.
Departure Dates
All prices are per person and assume full occupancy of the room.
Please always refer to the website for up-to-date prices and availability.
Trains
Eurostar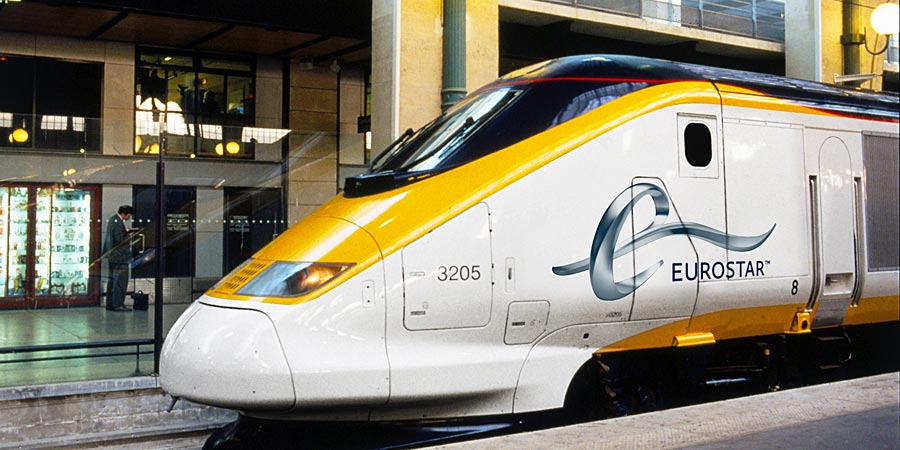 The high speed Eurostar trains link St Pancras International in London with Paris and Lille in France as well as Brussels in Belgium.
Eurostar's Standard Class coaches feature two seats on either side of the central aisle, most of which is arranged in an 'airline' seating configuration with drop down tray tables. There are two tables for four per carriage. Passengers travelling in Eurostar Standard Class coaches can take advantage of the Bar-Buffet which sells a range of snacks, meals, hot and cold drinks - including Champagne!
The highest class of Eurostar travel available for leisure customers is Standard Premier Class. In your dedicated Standard Premier carriage you'll find a less dense seat configuration, meaning the seats are larger and you have ample space to relax and stretch out. As part of the service you'll enjoy complimentary drinks and refreshments, served at your seat by friendly, helpful waiting staff.
For the class of travel used on your chosen tour, please refer to the 'What's Included' section of the tour page.
TGV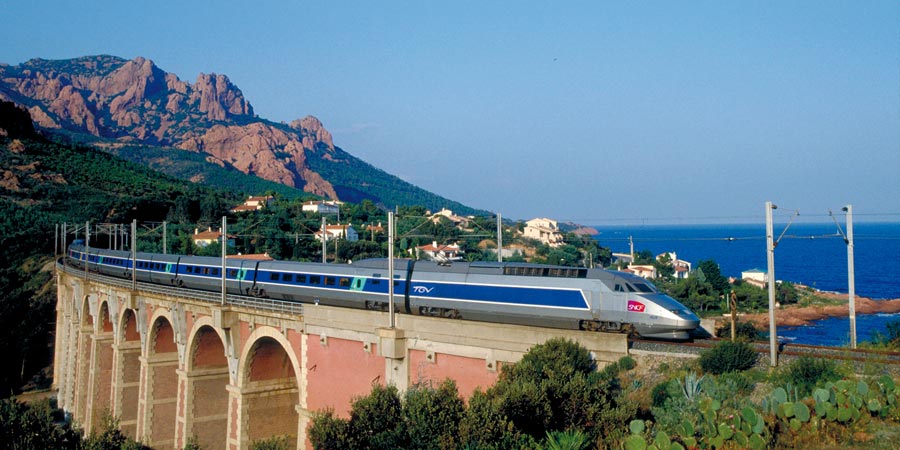 Introduced in 1981, France's TGV (Train à Grande Vitesse) was the original European high-speed train. Linking Paris with Lyon, the new service revolutionised train travel and meant that travelling by air over medium and short distances was no longer seen as the best option, even for business travel.
The network has expanded rapidly and today these sleek, stylish trains offer links to over 60 destinations throughout France. Operated by SNCF, the French national rail operator, TGV trains travel over specially-constructed high speed lines. The trains can achieve speeds of up to 186mph (300km/h) on most long distance routes and 200mph (320km/h) on the new TGV Est line, which links Paris with Strasbourg, Luxembourg and Basel. With the exception of shorter journeys, TGVs almost always have an on-board buffet car, serving a selection of drinks and light refreshments.
Hotels
Hotel Desenzano, Desenzano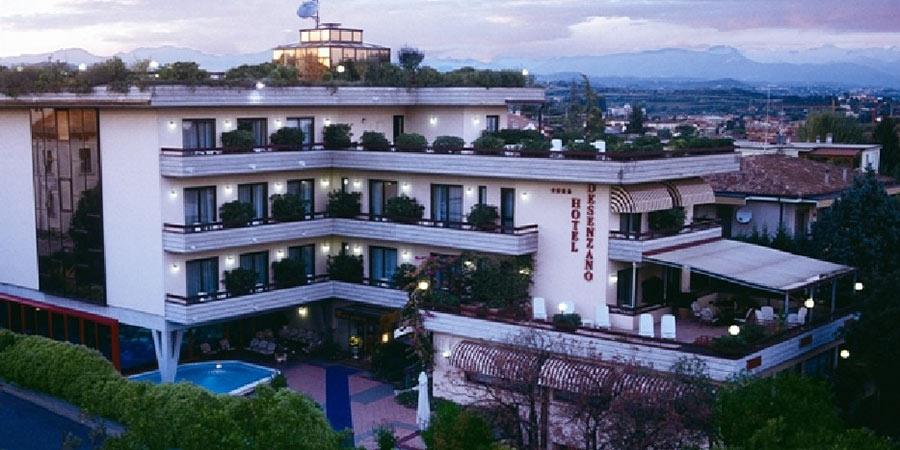 The 4-Star Hotel Desenzano is a family-run establishment, situated close to the centre of the town, within walking distance of the harbour and just 170 metres from the railway station, for superb convenience. The centre of Desenzano del Garda is nearby, allowing for an easy stroll into town on a free day.
Boasting immaculate furnishings and impeccable service, the hotel has its own outdoor swimming pool, a solarium, a roof terrace during the summer months, and a cocktail bar - the ideal place for guests to relax and sample a range of local wines the hotel keeps stocked. The bar is open throughout the day, so refreshments are always available.
Rooms are air conditioned with a telephone, a flat-screen television, a minibar, a safe and a hairdryer. Complimentary Wi-Fi is provided in each en-suite room, and each guest room includes a balcony.
Upgrades
We offer a selection of upgrades and 'add-ons' designed to help you make the most of your holiday - and make it even easier!
London Hotels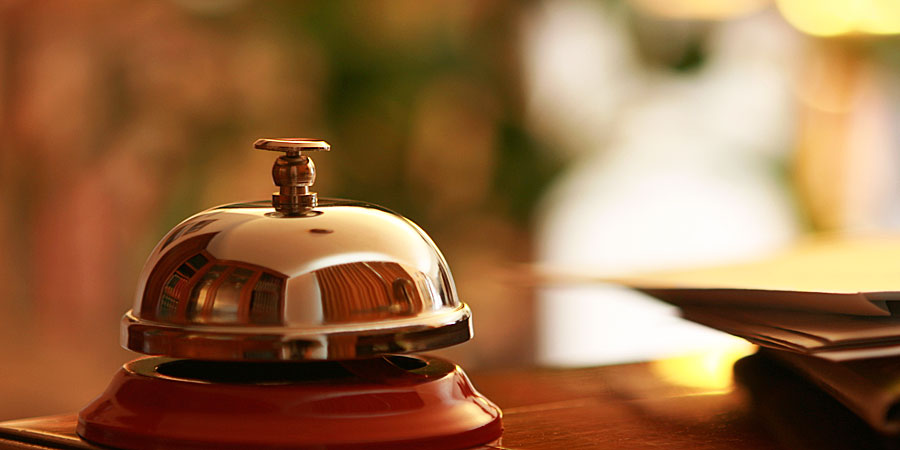 Spending a night in London before your tour can make such a difference to the first day of your holiday - you can arrive in the capital in good time, relaxed and ready to join your Tour Manager the next morning. You may even want to take in a show on the West End, or dine in one of London's famous restaurants. Perhaps on your return to London, you would like to break your journey with an overnight stay before continuing home.

We are able to book a wide range of hotels in central London or, for our holidays beginning with a flight, at Heathrow, Gatwick or Manchester Airport for the night before or after your holiday. The hotels listed below are some of the more popular hotels our customers book in Central London, others are available on request.
| | |
| --- | --- |
| Hotel | Room Rate From Price |
| The Ambassador Hotel | From £65 per person |
Above prices are approximate, subject to availability, and per room per night based on two people sharing. If you require a quote for single occupancy at any of the hotels please contact us on 01904 734 805.
UK rail connections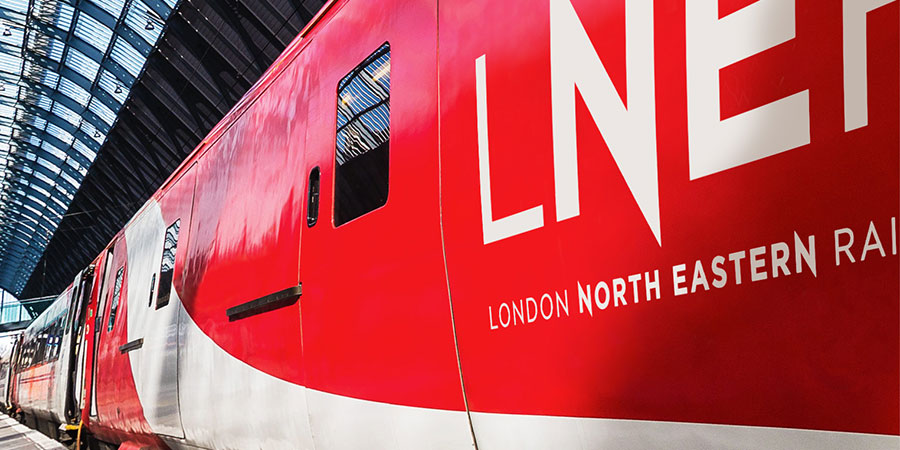 Buying tickets for UK train services can be a tricky business - there are so many fares to choose from, each with different rules and restrictions. As you are connecting with an international departure, we strongly recommend that you book a fully flexible ticket to ensure that should the departure times for your holiday change, your rail ticket can allow for these changes.

We can book fully-flexible UK rail tickets from your local station to join your holiday whether this be a European holiday from St Pancras or a UK holiday. The prices are competitive and tickets are not restricted to a particular train or time of day, and in most cases offer you a free choice of routes.

For an up to date quote from your local station, please ask one of our Tour Advisors.

This page was printed from

www.greatrail.com/au/tours/oberammergau-and-lake-garda/#ODE20

on 25 September 2020.

Call

01904 521 936

to discuss your holiday

© Copyright 2020. Great Rail Journeys