01904 521 936
Open 7 Days a Week
Oberammergau & The Castles, Mountains and Lakes of Bavaria
Fantastic spectacle along with the fairy tale beauty of Bavaria
One of most iconic Passion Plays in the world, performed over one summer every decade, the Oberammergau Passion Play is a magnificent sight to behold. Take in this fantastic spectacle along with the fairytale beauty of Bavaria, with its mysterious castles and forbidden forests.
The itinerary for your journey
Tour highlights
Füssen
The Zugspitze Railway
Neuschwanstein Castle
Hohenschwangau Castle
The Oberammergau Passion Play
St Mang's Abbey
Days 1-2 - London to Füssen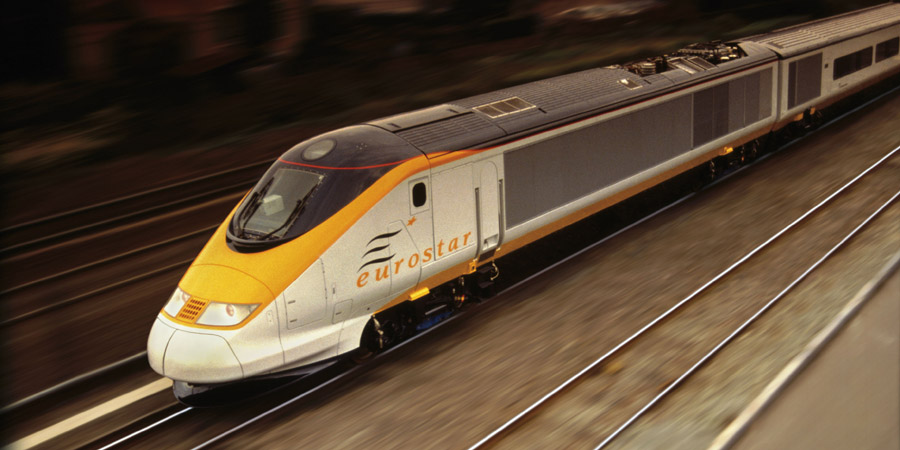 We begin our Bavarian adventure at our dedicated Departure Office at St Pancras International where we travel by Eurostar to Paris in Standard Premier Class. Here, we continue to Stuttgart by First Class rail where we overnight.
Day 2 sees us travel on to the village of Füssen on Germany's Romantic Road where we stay for the next four nights. After checking in, you have time to explore this picture book village, taking in the colourful houses, medieval walls, and historic churches before we dine together this evening.
Füssen finds itself hidden away at the base of the Alps, enjoying all of the beautiful landscapes which this iconic mountain range provides. Sitting on the Lech River, Füssen is a charming base from which to venture out and take in everything this marvellous part of the world has to offer
Day 3 - The Zugspitze Railway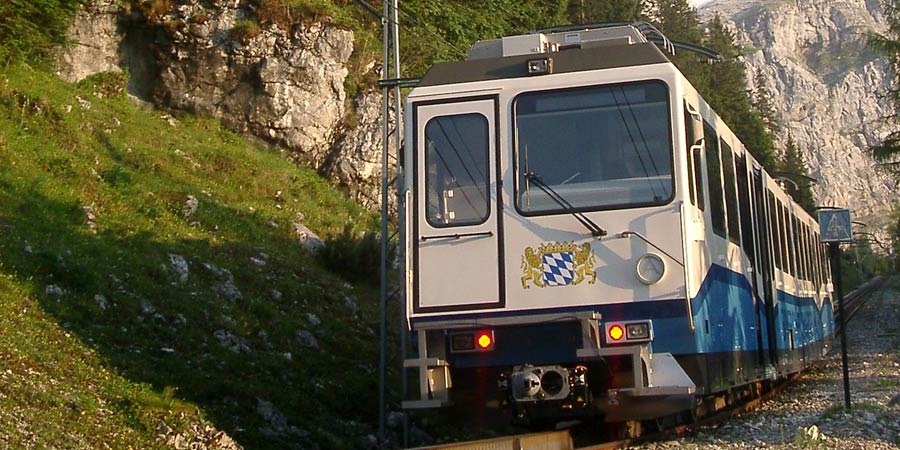 Today we enjoy an enthralling journey on the Zugspitze Railway (Standard Class) which makes the delightful journey to the summit of Zugspitze, the highest mountain in Germany.
Trawling through pine trees and foothills, passing through charming Bavarian villages with chocolate box railway stations, and straddling ancient mountains, the Zugspitze Railway is panoramic, scenic and beautiful. Chalets, barns and farmlands dot the meadows, and these delightful carriages offer breathtaking views of the Zugspitze mountain range.
The final leg sees us take a cable car over the forests to the very top, where we have free time. The Zugspitze Mountain is instantly identifiable by its unique shape as it looms over the valley and forests below.
Day 4 - Neuschwanstein and Hohenschwangau Castles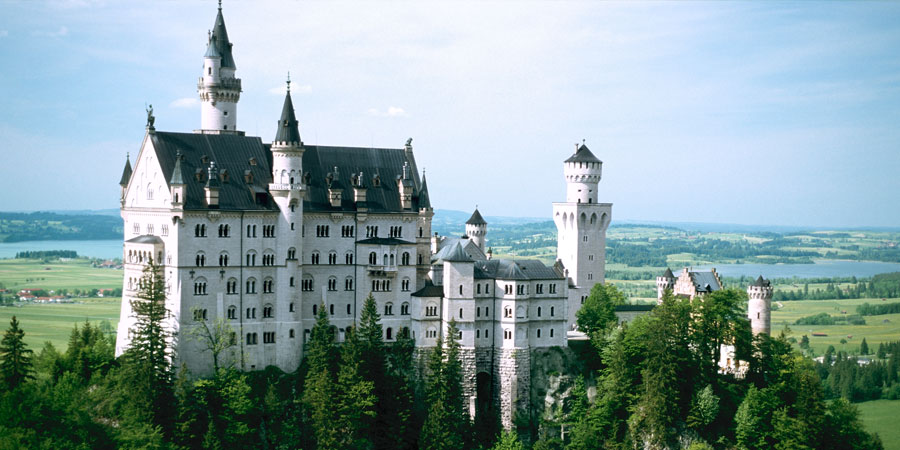 Our excursion today takes us first to the glorious Neuschwanstein Castle. This fantastic fortress, nestled in the Alps, is a stunning sight, both outside and in. With a storied history reaching back to the wealth of empires before it, this castle is famously the inspiration for the 'Sleeping Beauty' castle which makes up part of the Disney logo. With its towers, buttresses and grand halls, you would be hardpressed to find a better example of a fairy tale castle, as it stands tall and proud, as if straight from the pages of a Brothers Grimm story.
Neuschwanstein was built originally by Ludwig II of Bavaria using his own funds, and was intended as both a private retreat and a home. Sadly, the king was killed in suspicious circumstances in 1886 and consequently was never able to enjoy the fruits of his economic investment. However, his design has attracted millions of visitors to the region and the castle to enjoy the superb architecture and interiors. Designed in a Romanesque style, the architecture of Neuschwanstein recalls the old medieval castles and fortresses of old, with Ludwig II enjoying significant input into the design.
We also visit the delightful yellow castle of Hohenschwangau in the pretty village of the same name. Perhaps a less grand affair than its larger and more majestic neighbour, Hohenschwangau Castle sacrifices grandeur for a more relaxed charm. It was the childhood home of the aforementioned Ludwig II and looks more like a country palace rather than the castle it claims to be. The honey coloured walls make this an iconic building, and both the exterior, interior and garden areas are a joy to discover. This part of the valley also offers fantastic views of Neuschwanstein.
Day 5 - At leisure in Füssen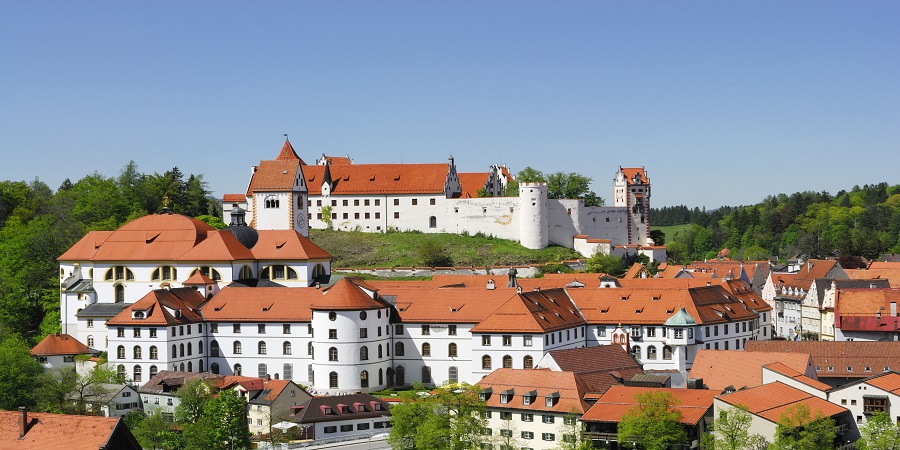 Today, you are at leisure to enjoy the charms of the quintessentially Bavarian Füssen. Füssen is actually a very old town, found on the banks of the Lech River and near the Forggensee lake, with its settlement dating back to the times of the Roman Empire. The town is filled with delightful buildings with rust-coloured red roofs and squares of bars, cafés and restaurants.
Well worth a visit is the pretty St. Mang's Abbey. This wonderful old Benedictine Monastery boasts ornate plasterwork and splendid interiors within its noble old buildings. With the town itself being used as a retreat for the Prince-Bishops of Augsburg, there are strong religious connotations here, and St. Mang's Abbey is a demonstration of the wealth which the visiting Prince-Bishops bestowed upon the region.
The nearby Forggensee lake is also an attractive proposition for visitors to Füssen, with the town itself having many transport links to this gentle lake where you can enjoy a leisurely boat ride.
Day 6 - The Oberammergau Passion Play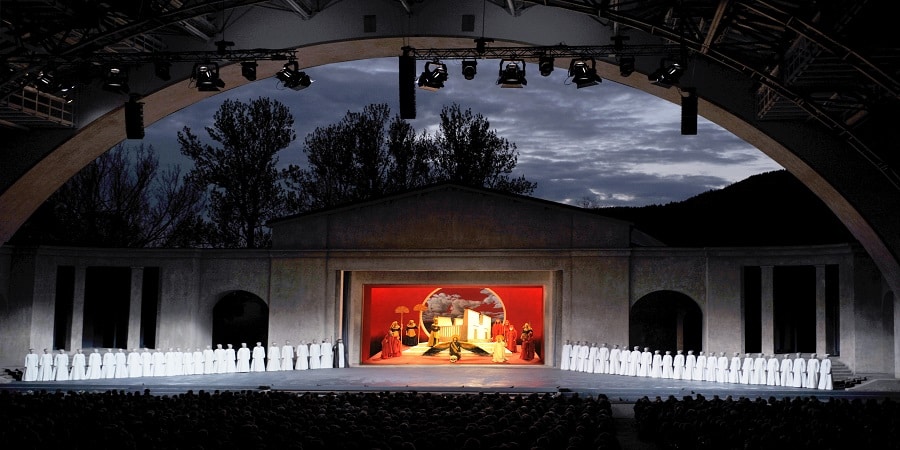 This morning, we travel to Oberammergau where we check into our hotel in or around the town. After settling in, we enjoy the undisputed highlight of our tour - the Oberammergau Passion Play. This extraordinary event is run by the residents of the villages with a cast and crew of over 2,000. The production itself covers the Passion of Jesus Christ and is famous across Germany and the rest of the world, for its scale, history and quality. An enormous amount of work goes into each production, which a myriad of fantastic props, costumes and backdrops combining to make this a true spectacle to be remembered by the audience.
The play itself was first created by villagers in the 17th century. When the village became infected by the bubonic plague, the population believed (as many did) that it was a sign of God's displeasure at humanity and human sin. In an attempt to appease God, they promised that if he spared Oberammergau from the plague, they would put on a play every ten years, detailing the sacrifice and resurrection of Jesus Christ. As the story goes, the village was saved, and all those with the plague were cured, and since then, Oberammergau has organised a production each decade, and has done so ever since, apart from a brief break during World War II.
Our top tier tickets grant us seats at the front and centre, with some of the best seats in the house. Split into two halves, with each half lasting three hours with a two hour break, we spend the rest of the day here, enjoying a special dinner in the two hour break.
Days 7-8 - Nuremberg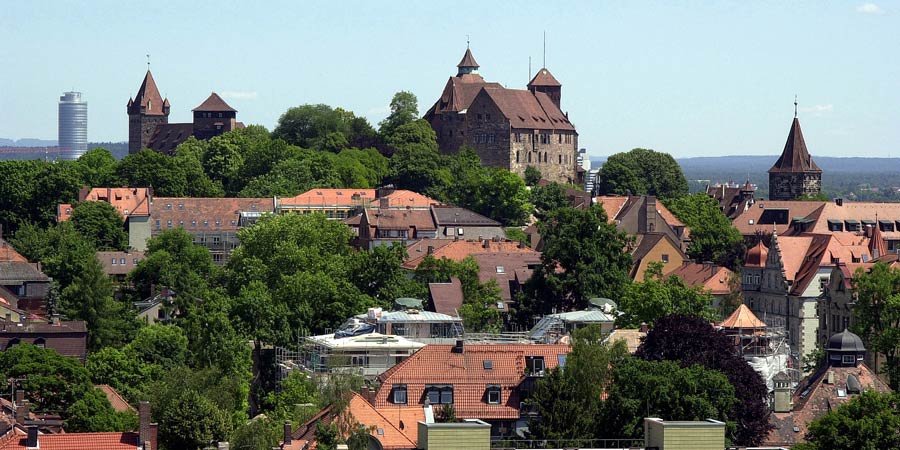 Leaving Oberammergau this morning, we travel by rail (Standard Class) to Munich, from where we continue on to Nuremberg, where we stay for the final night of our tour. By evening, you may wish to venture out into the streets and explore a little of Nuremberg's medieval streets. Founded on important trade routes, Nuremberg lies in the shadow of an enormous castle made up of various buildings and keeps.
On Day 8, we make our return journey, travelling in First Class to Frankfurt before connecting with the Eurostar back to London via Paris.
Seating Plan
For the Passion Play Performance you will be seated in category 1 or 2 seats, located at the front and centre of the theatre.
Departure Dates
All prices are per person and assume full occupancy of the room.
Please always refer to the website for up-to-date prices and availability.
Trains
Eurostar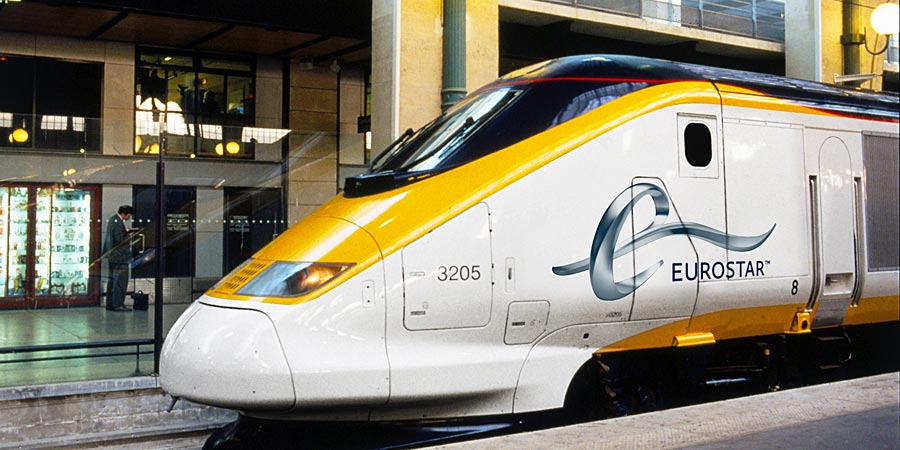 The high speed Eurostar trains link St Pancras International in London with Paris and Lille in France as well as Brussels in Belgium.
Eurostar's Standard Class coaches feature two seats on either side of the central aisle, most of which is arranged in an 'airline' seating configuration with drop down tray tables. There are two tables for four per carriage. Passengers travelling in Eurostar Standard Class coaches can take advantage of the Bar-Buffet which sells a range of snacks, meals, hot and cold drinks - including Champagne!
The highest class of Eurostar travel available for leisure customers is Standard Premier Class. In your dedicated Standard Premier carriage you'll find a less dense seat configuration, meaning the seats are larger and you have ample space to relax and stretch out. As part of the service you'll enjoy complimentary drinks and refreshments, served at your seat by friendly, helpful waiting staff.
For the class of travel used on your chosen tour, please refer to the 'What's Included' section of the tour page.
Zugspitze Railway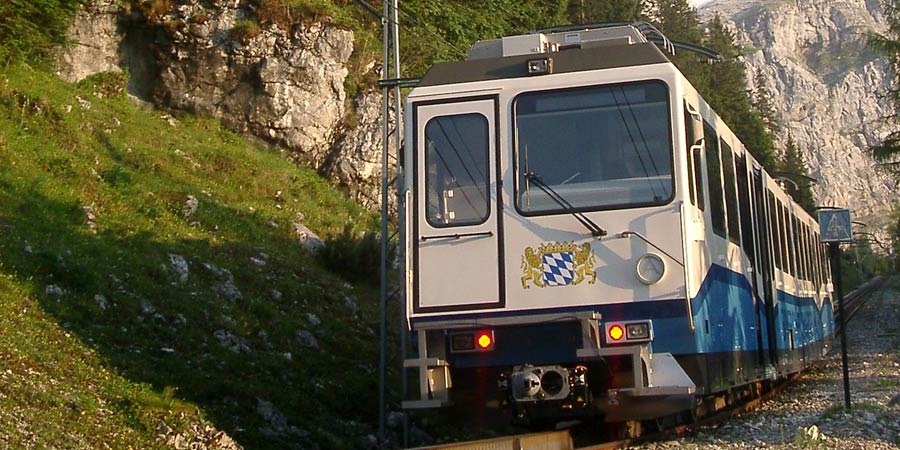 We enjoy a journey on the narrow-gauge Zugspitze Railway on some of our tours. The line takes us from the charming Bavarian town of Garmisch-Partenkirchen on an 11-mile journey to the peak of Germany's highest mountain - overcoming a height difference of 2,897ft.
On leaving Garmisch-Partenkirchen, the electric train runs through the gentle countryside surrounding the town, including flat, fertile farmland and glorious meadows. Continuing past a scattering of small villages, the line begins its ascent; about four miles from Garmisch the train begins to use a rack-and-pinion system to negotiate the steep gradient.
From the base of the mountain, the scenery becomes ever-more dramatic, with the spiky, snow-covered peaks towering over dense patches of woodland below. After pausing at Eibsee station, our journey continues into the mountains, using a series of wide curves to gain height. Zugspitze Railway then passes through Höllental or 'Hell Valley' named for its dramatic slopes and narrow gorge that made climbing the mountain difficult. We then run through an area thick with pine trees before disappearing onto a long tunnel built to protect the railway from the most extreme weather. We emerge near the summit of Zugspitze, where the views out over Bavaria and Austria are incredible.
Hotels
Hotel Schlosskrone, Füssen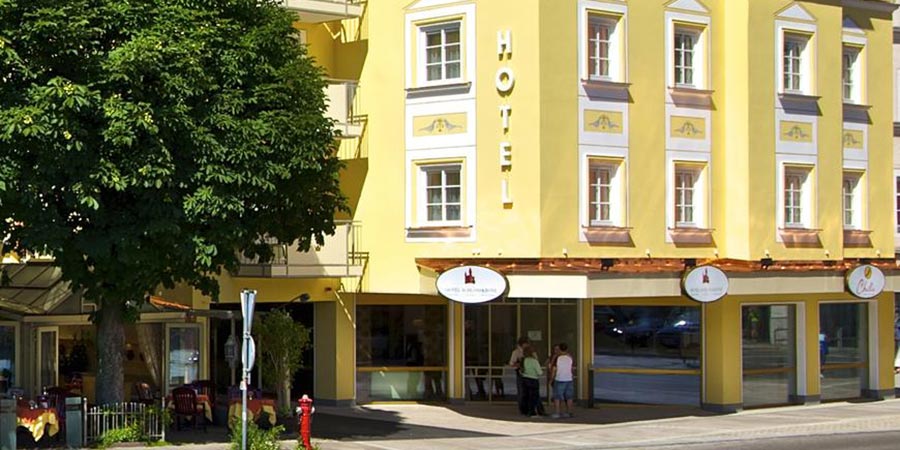 Set in a quaint yellow building, surrounded by leafy trees, and mere minutes away from Füssen's railway station, the 4-Star Hotel Schlosskrone is a superb base from which to explore the Bavarian charm of Füssen. With superb interiors and elegant décor, this hotel takes the very best of German style and hospitality, with a friendly staff and comfortable rooms.
The Hotel Schlosskrone boasts a range of dining facilities including a traditional Bavarian restaurant along with a bar and an award-winning pastry shop, called Kurcafe, offering all manner of delights in the shape of various sweet and savoury offerings. The hotel also offers an extensive spa and fitness areas, with various massages and treatments available (payable locally).
The excellent rooms come well-equipped with a television, a hairdryer, a telephone and complimentary WiFi.
Upgrades
We offer a selection of upgrades and 'add-ons' designed to help you make the most of your holiday - and make it even easier!
London Hotels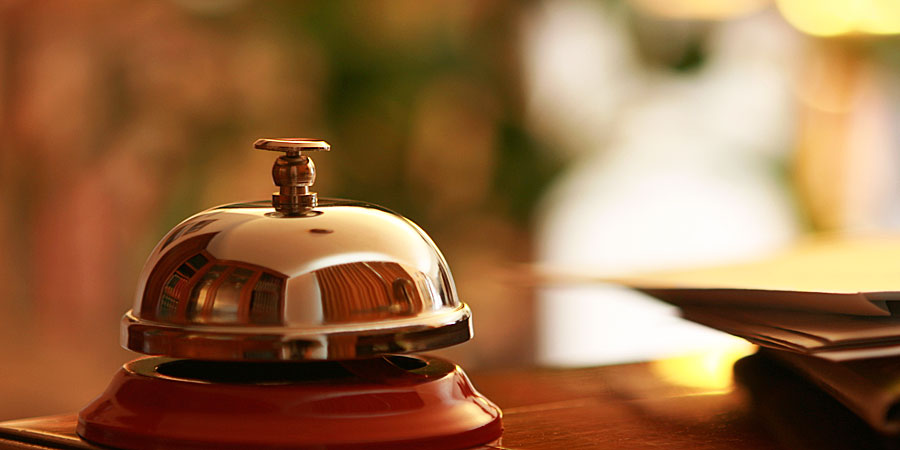 Spending a night in London before your tour can make such a difference to the first day of your holiday - you can arrive in the capital in good time, relaxed and ready to join your Tour Manager the next morning. You may even want to take in a show on the West End, or dine in one of London's famous restaurants. Perhaps on your return to London, you would like to break your journey with an overnight stay before continuing home.

We are able to book a wide range of hotels in central London or, for our holidays beginning with a flight, at Heathrow, Gatwick or Manchester Airport for the night before or after your holiday. The hotels listed below are some of the more popular hotels our customers book in Central London, others are available on request.
| | |
| --- | --- |
| Hotel | Room Rate From Price |
| The Ambassador Hotel | From £65 per person |
Above prices are approximate, subject to availability, and per room per night based on two people sharing. If you require a quote for single occupancy at any of the hotels please contact us on 01904 734 805.
UK rail connections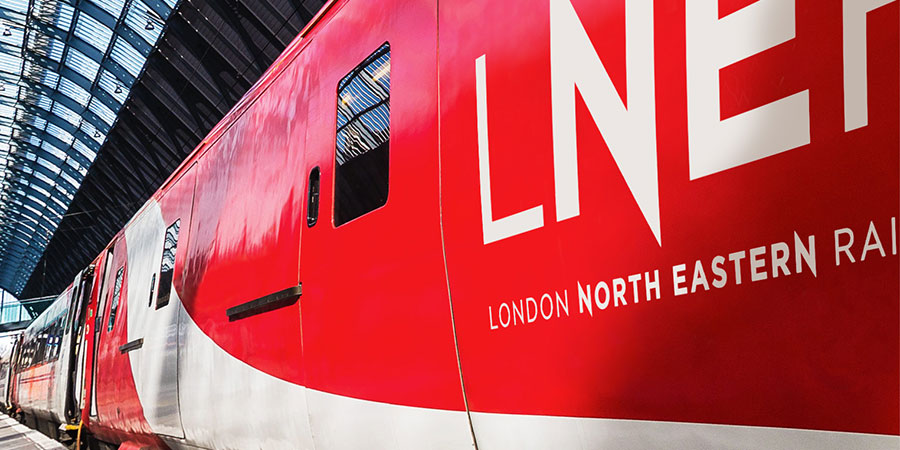 Buying tickets for UK train services can be a tricky business - there are so many fares to choose from, each with different rules and restrictions. As you are connecting with an international departure, we strongly recommend that you book a fully flexible ticket to ensure that should the departure times for your holiday change, your rail ticket can allow for these changes.

We can book fully-flexible UK rail tickets from your local station to join your holiday whether this be a European holiday from St Pancras or a UK holiday. The prices are competitive and tickets are not restricted to a particular train or time of day, and in most cases offer you a free choice of routes.

For an up to date quote from your local station, please ask one of our Tour Advisors.

This page was printed from

www.greatrail.com/au/tours/bavaria-and-oberammergau/#BAE20

on 25 September 2020.

Call

01904 521 936

to discuss your holiday

© Copyright 2020. Great Rail Journeys