Value and Inclusivity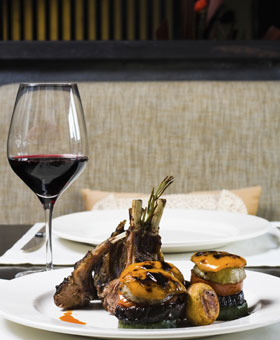 A Great Rail Journeys holiday is about so much more than transport and accommodation. Our tours are meticulously planned to include as much as possible during your time away. Fantastic excursions, sightseeing tours, scenic railway journeys and cultural experiences are all integral parts of our holidays. Each of our itineraries also includes a balance of time for you to spend at leisure - perhaps by relaxing in a local café, or following the advice of your Tour Manager for an 'ad hoc' visit to somewhere memorable. And in most cases the tours include many meals, so you are not constantly dipping into your pockets to pay for food.

INCLUDED EXCURSIONS
On a Great Rail Journeys tour, the exciting programme of excursions outlined in the itinerary are all included in the price of your holiday. Whether it is a journey on a heritage line, a visit to an opulent palace, or a lake cruise, the excursions are included at no extra charge.

NO HIDDEN EXTRAS
Our regular travellers agree that so much more is included in the price of your holiday than can be arranged independently. Many of our passengers have been surprised at how little they have had to spend once out on tour. As we always make it clear exactly what is included and what will have to be budgeted for, there are no hidden extras or unpleasant surprises left to be discovered once your holiday has started.

OUTSTANDING VALUE
With more than 40 years of experience in arranging holidays by rail, we are true rail holiday specialists - and we use our vast experience to create fantastic holidays that represent unbeatable value. We are committed to providing our customers with an unrivalled holiday experience, with every aspect of your holiday designed to maximise your enjoyment, whilst also representing outstanding value for money.
OUR 'PRICE PROMISE'
And with the Great Rail Journeys Price Promise, you can book with confidence. We will never penalise those who book early, and we constantly strive for better rates for our customers. If we lower our tour prices for any reason then we also apply the saving to customers who have already booked. So you can book safe in the knowledge that you will get our best price, and knowing that we will never sell your holiday cheaper.