Indian Adventure
The Palace on Wheels transports our guests on an odyssey that begins and ends in the colourful and hectic city of Delhi, where ancient forts, mosques and bazaars meet twenty-first century shopping malls, gourmet restaurants and a host of fascinating museums and monuments.
From here, this remarkable train takes our guests on a voyage that highlights India's remarkable heritage, culture and scenic landscapes. From the stunning and historic forts at Jaipur and Chittorgarh, to the tiger-country jungle terrain of Sawai Madhopur and Ranthambore National Park, every destination on the route taken by the Palace on Wheels is truly stunning. This incredible tour culminates in a visit to Agra's most famous site: the iconic Taj Mahal. This seventeenth-century white-marble mausoleum, built in memory of the third wife of the Mughal emperor Shah Jahan, is one of the Seven Wonders of the Modern World and unmissable for the sublime beauty of its Mughal architecture.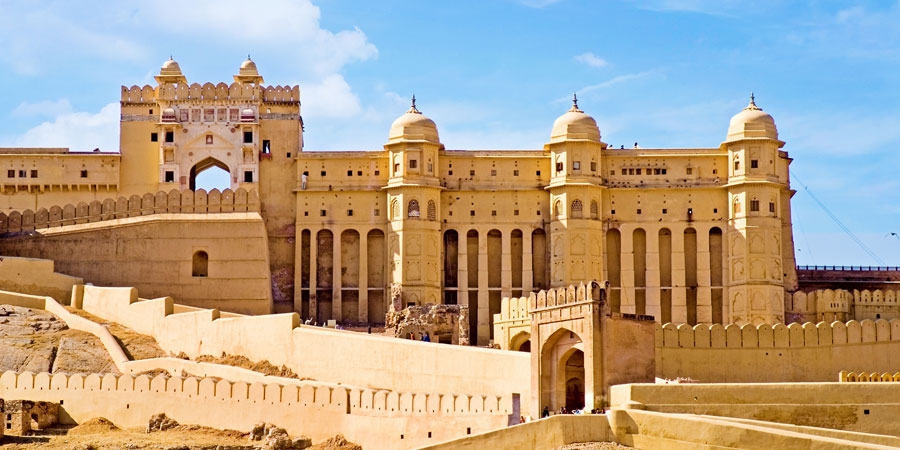 About the train
This heritage train contains 13 passenger coaches, each named after a famous place in Rajasthan to immerse you further in Indian culture. Each coach contains three cabins with their own colour scheme. In the cabins, you will find twin beds, as well as a desk, and a lounge within the coach so you and your fellow travellers may relax together, and discuss the thrilling events of the day.
All cabins on board the train are air-conditioned and mineral water is also available to passengers throughout the journey. There are a large selection of magazines and newspapers to peruse over breakfast - so you don't have to miss out on a thing.
To further enhance the feeling of staying in a travelling hotel, there is a small spa as well as a gym on board, keeping you refreshed and exercised as the train travels on to its next breathtaking destination. The two restaurant cars, the Maharaja and the Maharani, contain both a bar with seating for 20, and a restaurant to seat 40, and offer the local specialities of Rajasthan, to the wider range of Indian cuisine.